From May 6 to 13, vegan activist and nutritionist Tracye McQuirter and celebrity chef Spike Mendelsohn are co-hosting the second annual DC Veg Restaurant Week (DC VegWeek)—the region's biggest celebration of vegan cuisine.
The celebration offers week-long restaurant specials, discounts, events, and giveaways to help people discover all the vegan options Washington, DC has to offer. "DC has a flourishing veg restaurant scene but hasn't always gotten the recognition it deserves," Mendelsohn tells VegNews. "The DMV is home to some of the most impressive concepts and innovators—especially when it comes to plant-based food."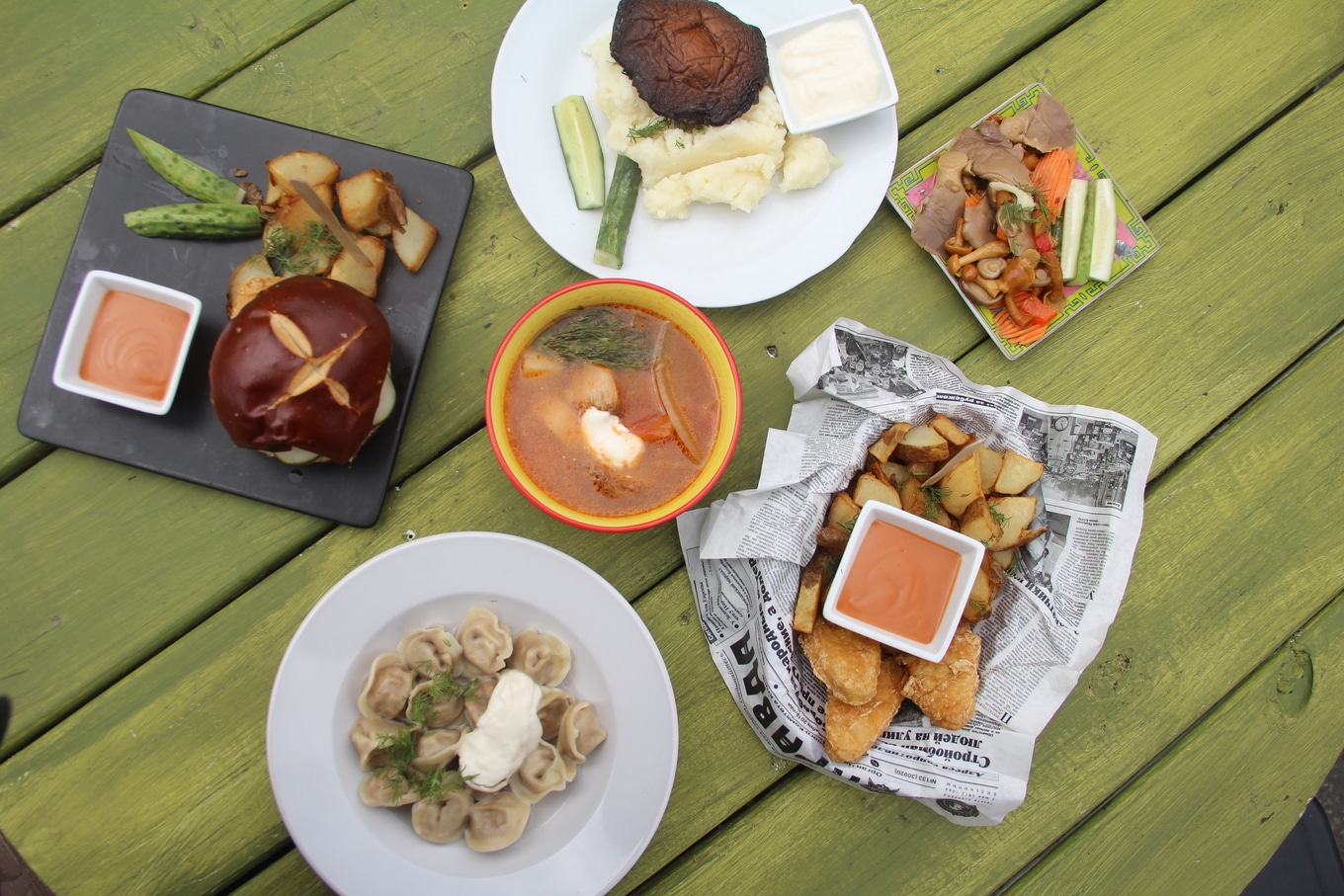 sPACyCLOUd
"I'm proud to be part of DC VegWeek because it builds on the momentum of the rapidly growing DC veg community and invites consumers (vegans and carnivores alike) to experience the joy of eating the change they wish to see in the world," Mendelsohn adds.
In total 34 restaurants will be participating in the 2023 DC VegWeek celebrations.
Highlights of this year's restaurant list include new plant-based brunch specials and a complete vegan takeover of the dinner menu at DC Harvest; Grandma Style Margherita from Troy's Italian Kitchen; a "Mushroom Experience" menu from sPACyCLOUd featuring dishes such as potato balls with marinated mushrooms, mushroom soup, and portobello steak with mashed potatoes; and a BOGO deal on the new Spicy Crispy Chick'n Sandwich at HipCityVeg.
Celebrating DC's vegan food scene
DC VegWeek officially kicks off today with a launch party at DC Vegan's vegan bar, Botanical Bar, where guests will enjoy a welcome cocktail, Italian-American appetizers, and a chance to meet and mingle with McQuirter and Mendelsohn.
"The vegan community in the DC area is established, expanding, and exciting," McQuirter tells VegNews. "Not only are several of the earlier vegan restaurants that were ahead of their time still going strong, like Senbeb, Everlasting Life, and The Vegetable Garden, but more and more vegan restaurants are putting down roots in the DMV all the time, like Fruitive, Gangsta Vegan, and Planta, to name just a few."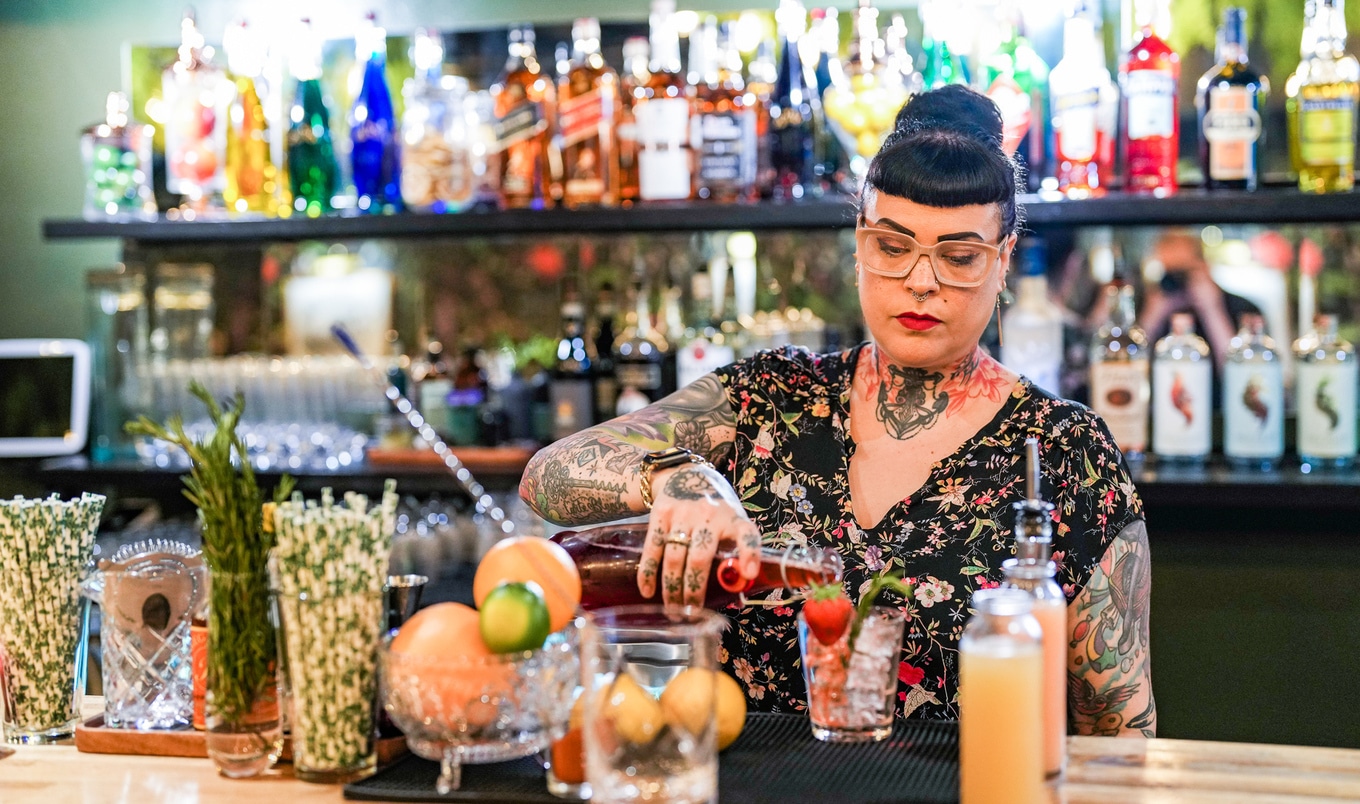 DC Vegan
McQuirter is the creator of the 10 Million Black Vegan Women movement, a non-profit public health intervention to inspire one million Black women to go vegan. And the DC native knows the area well.
"As a vegan of 36 years, I learned how to be vegan from DC's large Black vegan community back in the '80s," she says.
"I know firsthand the deep history DC has when it comes to veganism," McQuirter adds. "DC VegWeek is a wonderful celebration of all the delicious vegan options the city has to offer and I'm excited to be a part of it."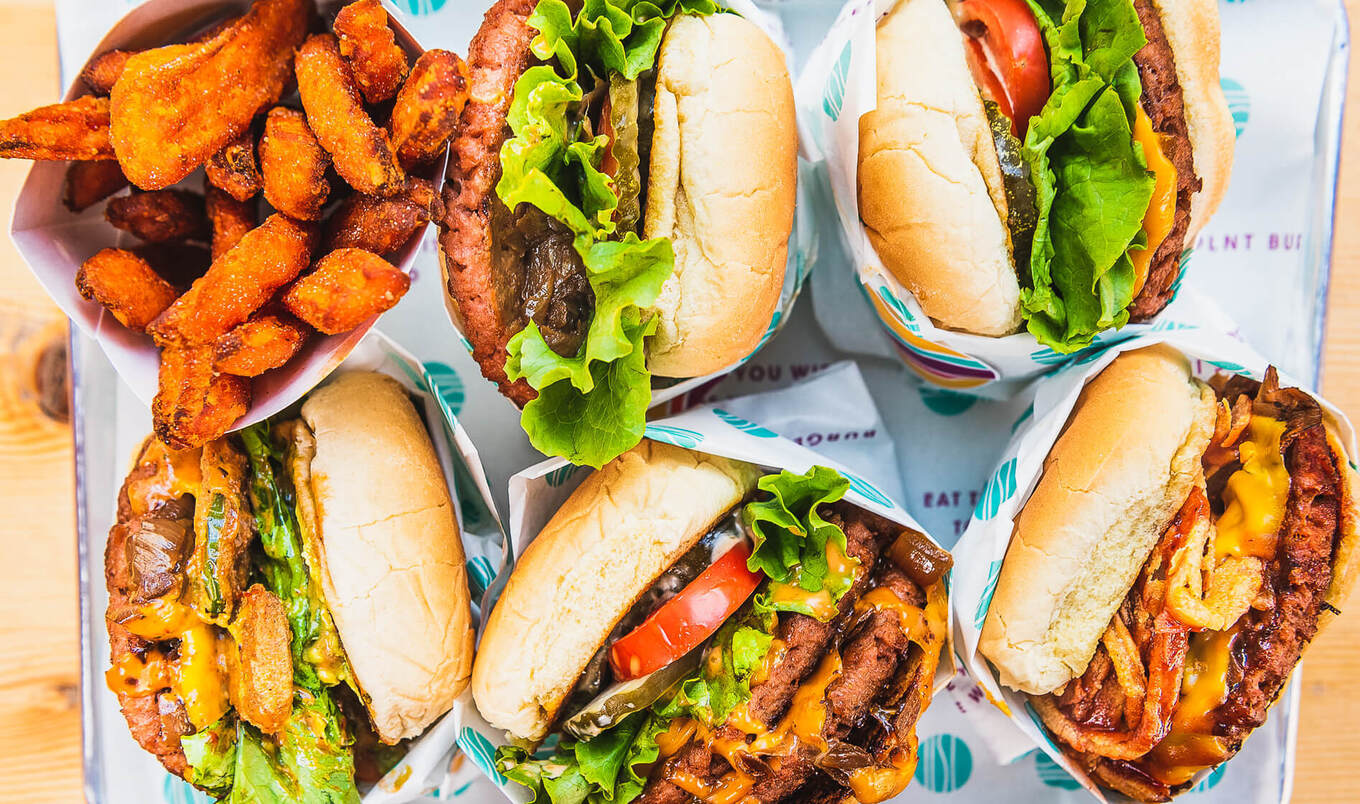 PLNT Burger
For his part, Mendelsohn is best known for his TV appearances on Top Chef, Iron Chef America, and Bar Rescue. However, the restaurateur also operates several iconic DC restaurants, including Good Stuff Eatery and PLNT Burger, a rapidly expanding vegan fast-food chain that he first opened in Silver Spring, MD in 2019.
"As we say on the doors at PLNT Burger, we are committed to bringing people joy and creating a safe space for everyone," Mendelsohn says. "At its core, DC VegWeek is a celebration of vegan food and an invitation to all consumers, veg or non-veg, to indulge mindfully in their favorite foods."
DC aims to reduce climate impact
The city officially celebrated its vegan restaurant options with its first DC VegWeek last year. The event was made possible thanks to a proclamation by Mayor Muriel Bowser, who officially declared DC Veg Restaurant Week a city-wide event in recognition of the role a plant-forward food system plays in supporting planetary health.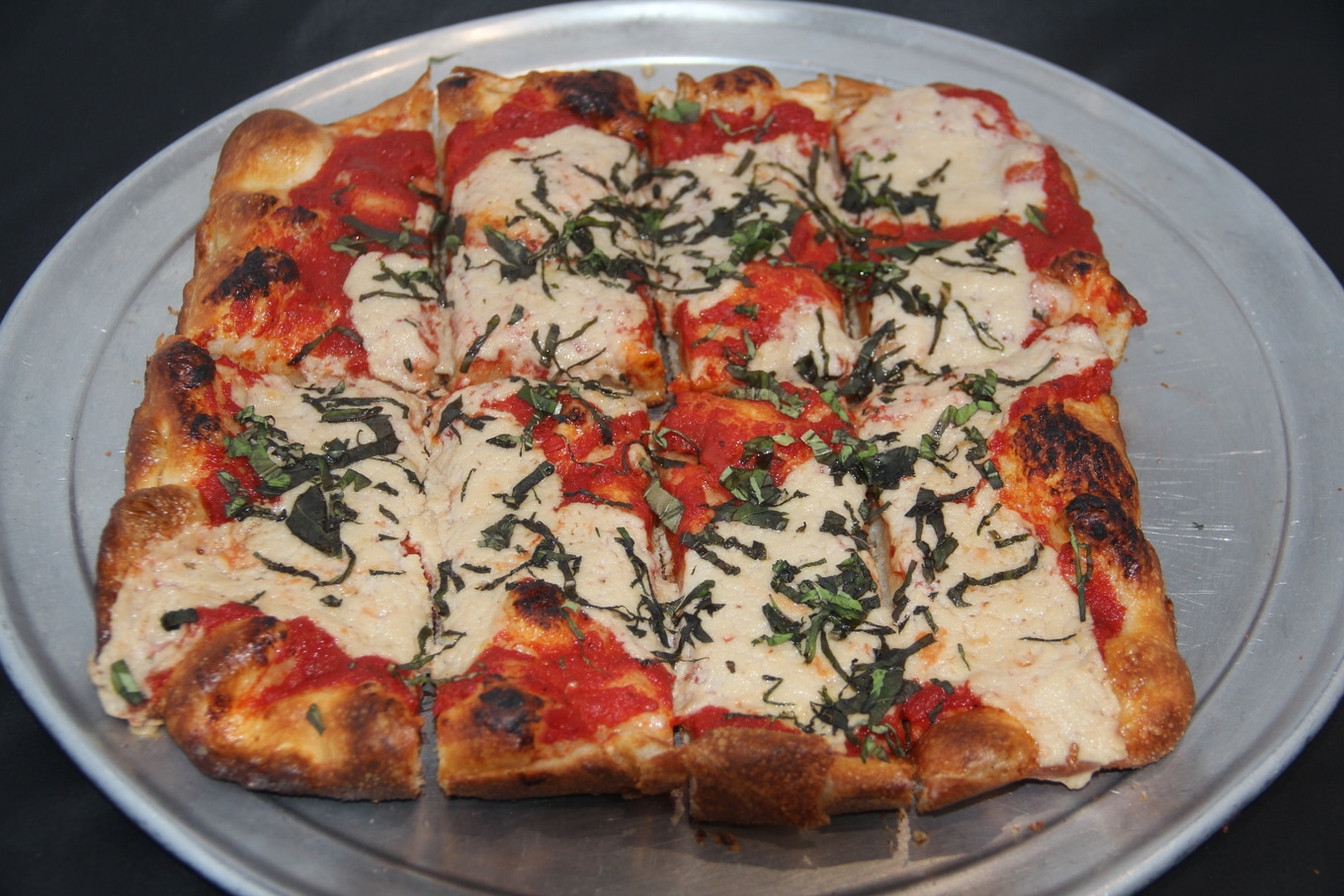 Troy's Italian Kitchen
"Whereas plant-centric eating lowers the risk of heart disease, stroke, obesity, and Type 2 diabetes, and those conditions disproportionally undermine the health-related quality of life of Black, Indigenous and people of color (BIPOC) residents of Washington, DC and whereas a global shift toward plant-centric food norms would help lower greenhouse gas emissions, and governments can play a crucial trailblazing role in facilitating such shifts by their citizenry …" Bowser said in the proclamation.
Bowser's implementation of Veg Restaurant Week came less than one year after Washington, DC passed the Green Food Purchasing Act, pioneering legislation that will restructure purchasing practices in the city to reduce the food-related greenhouse gas emissions by 25 percent by 2030.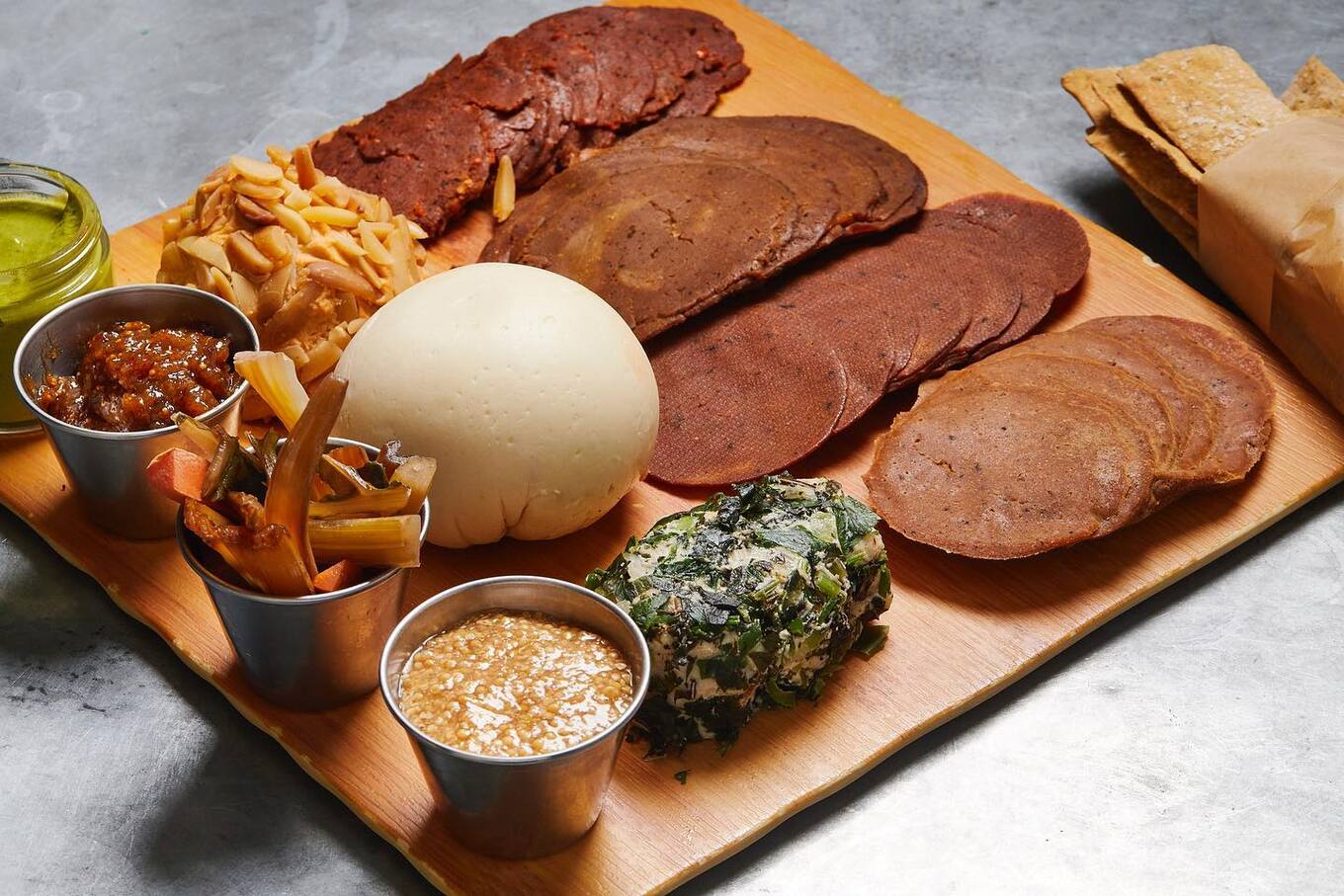 Sticky Fingers Diner
Focusing on vegan dishes and restaurants falls well within the city's climate goals as plant-based foods leave a much lighter carbon footprint than their animal-based counterparts. The initiative is also meant to support local farmers and ingredient purveyors who make plant-based foods more accessible to DC residents.
"Vegan food is delicious and best for people, animals, and the planet—that's reason enough to celebrate," McQuirter says. "And all the creative ways that we can help make vegan food in our communities more available, accessible, and affordable, the better it is for everyone."
For the latest vegan news, read: