The city of Atlanta has long been regarded as a historic, world-famous hub for art, culture, and civil rights. At the onset of the Civil Rights Movement, major leaders—including Martin Luther King Jr. and the late congressman John Lewis—grew the budding movement, bringing it to a national stage. Today, the city is aptly known as "the cradle of the Civil Rights Movement."
Beyond civil rights, Atlanta is perhaps best known for its hip-hop scene, which took root in the 1980s, and soared during the following decades. And in the beverage space, the city is regarded as the birthplace of Coca-Cola.
Slutty Vegan
More recently, Atlanta has made a name for itself yet again, this time in the realm of vegan cuisine. Plant-based eateries have fed Atlantans since at least 1979, when Soul Vegetarian—one of the city's first vegan restaurants—first opened its doors
"We definitely have the city's pioneers, like Soul Vegetarian and Cafe Sunflower, to thank for paving the way for Atlanta's vegan scene," Sophia and Reid Trapani, owners of plant-based, Latin American eatery La Semilla, tell VegNews. "They have been out here for decades providing plant-based food to the city, back when it was way harder to be vegan and plant-based wasn't in the mainstream,"
Despite the continued success of the city's vegan trailblazers, it was Slutty Vegan that thrusted Atlanta's vegan scene into the mainstream in recent years.
Founded in 2018 by Pinky Cole, Slutty Vegan first began as an Instagram-based business. Cole prepared her now famous plant-based burgers in her two-bedroom apartment and took orders via the social media platform. After just a few weeks, she was feeding hungry Atlantans from the Slutty Vegan food truck, and by October of that year, the restaurant opened its first brick-and-mortar.
Cole paved the way for vegan restaurants, ultimately highlighting that Atlanta was hungry for plant-based fare.
Atlanta welcomes its first vegan taqueria
Since the launch of Slutty Vegan, a number of vegan restaurants have opened in the city, among them is Chi Chi Vegan. Chef-Owner Christin "Chris" Hodge made history in 2020 when she opened the plant-based taqueria, the city's first brick-and-mortar taco shop.
Born from the pandemic, Atlantans have rallied around Chi Chi Vegan, so much so that in May, Hodge opened a second location in the city's North Druid Hills neighborhood.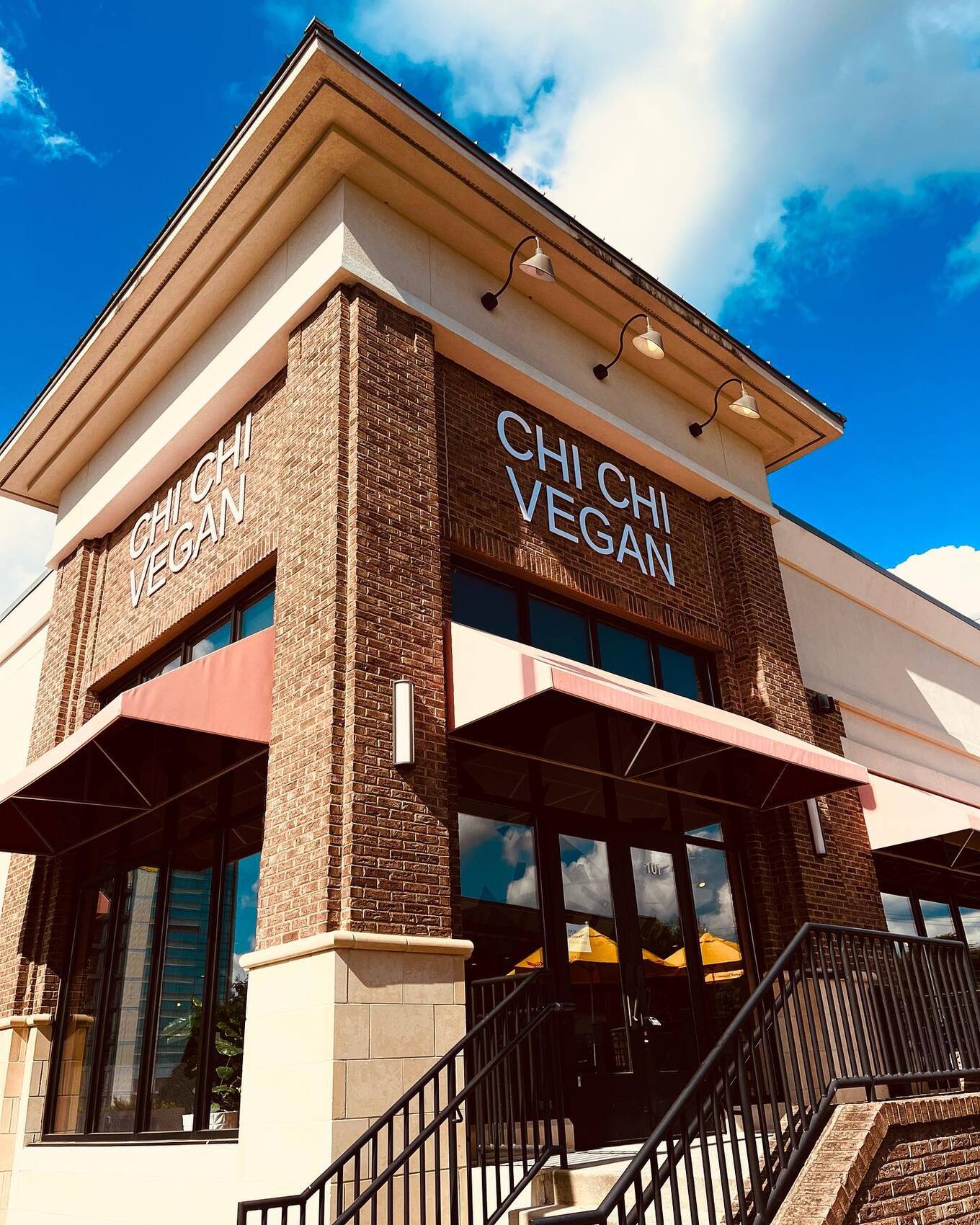 Chi Chi Vegan/Facebook
"As a small business that opened during the pandemic, it's only because of the Atlanta plant-based community that we survived and sustained three-and-a-half years later," Hodge tells VegNews. "[I'm] extremely grateful for the opportunity to open our doors and serve our amazing community daily."
Longtime patrons of the vegan taqueria can enjoy their favorite menu items alongside new dishes at Chi Chi Vegan's newest location.
Up for grabs are seven different taco varieties including BBQ Chick'n, carne asada, and baja fish. Soy- and gluten-free taco options such as Black-Bean Luau, mushroom asada, and fried green tomatoes are also available. Beyond tacos, quesadillas (choose between Chick'n, steak, and black beans), chimichangas, Mexican street corn, and nachos are also on rotation.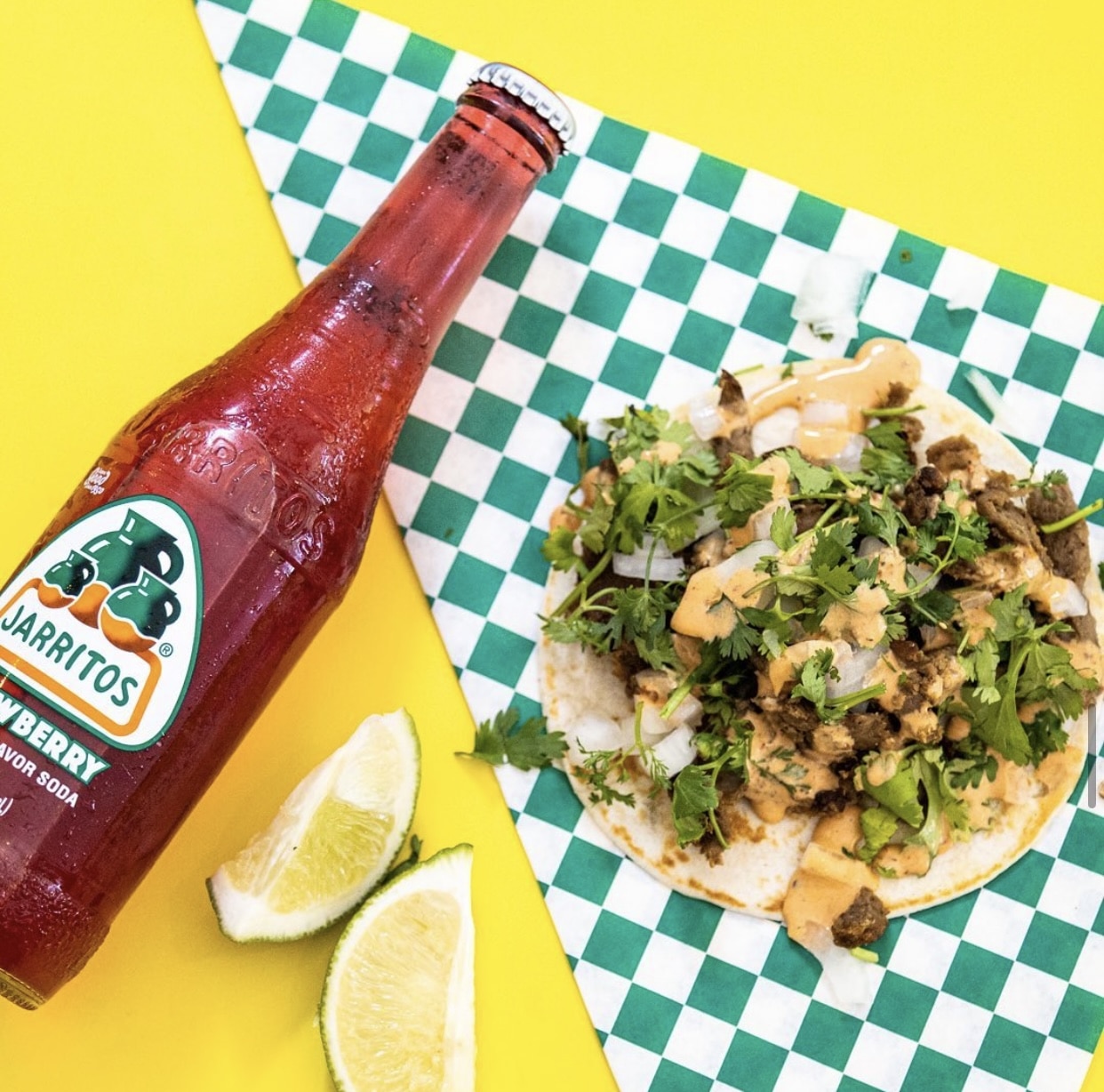 Chi Chi Vegan/Instagram
And for dessert, mangonadas (mango sorbet topped with chamoy and chili lime) and dessert chimichangas evocative of sweet peach pie are guaranteed to satisfy any sugary cravings. Weekend brunch will debut this coming fall.
Hodge credits the willingness of brands to accommodate plant-based diets as part of the force driving veganism into the city's mainstream culture.
"Atlanta is a cultural melting pot and international hub—we have the world's busiest airport," she says. "Brands are quickly accommodating to the demands of new residents and visitors."
Hodge hopes the future of Atlanta's vegan food scene follows the footsteps of hip-hop. "My hope is that Atlanta's vegan scene will be impactful in the same way [the city's] music and culture have impacted entertainment," the entrepreneur says.
Atlanta's first vegan pizza shop
Paul Jordan, owner of Plant Based Pizzeria, shares similar sentiments. "Atlanta has been a hub for the music industry, and now the movie industry, too," Jordan tells VegNews. "Plus, it's known for the nightlife scene. I think that a combination of all of these things also makes it a city that needs to eat healthy."
And it's precisely for this reason that Jordan opened Plant Based Pizzeria in 2019. After his mother's cancer diagnosis, Jordan dove head first into research and learned about the links between animal-based foods and cancer.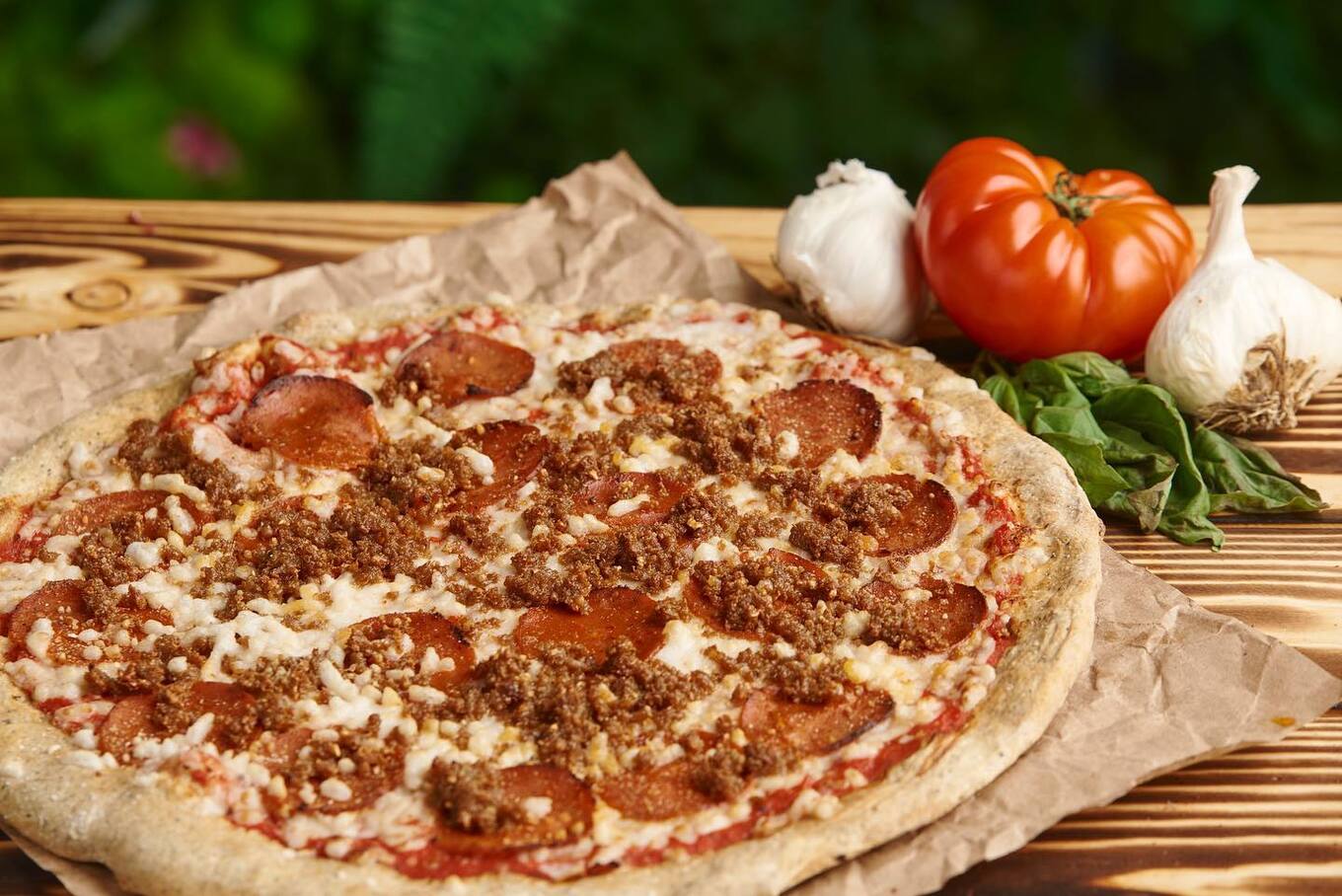 Plant Based Pizzeria/Facebook
When he came across an empty restaurant space complete with pizza equipment leftover from the previous tenant, Jordan jumped at the opportunity. Jordan was all too familiar with the difficulty of finding vegan pizza in Atlanta.
"I always had a love for pizza, but since going plant-based, it's always been like a game of 21 Questions," he says. "'Is the dough vegan? Do you have vegan cheese?'"
So, in an effort to make vegan pizza readily available to Atlantans, he opened Plant Based Pizzeria, which is commonly billed as the city's "first 100-percent" vegan pizza shop. Here, customers can choose from a variety of pies, including classics such as cheese, pepperoni, Hawaiian, and Meat Lovers. More creative options include Alfredo pizza, Mexican pizza, Philly pizza, and Georgia Peach pizza. Calzones, flat-breads, and vegan burgers are also available.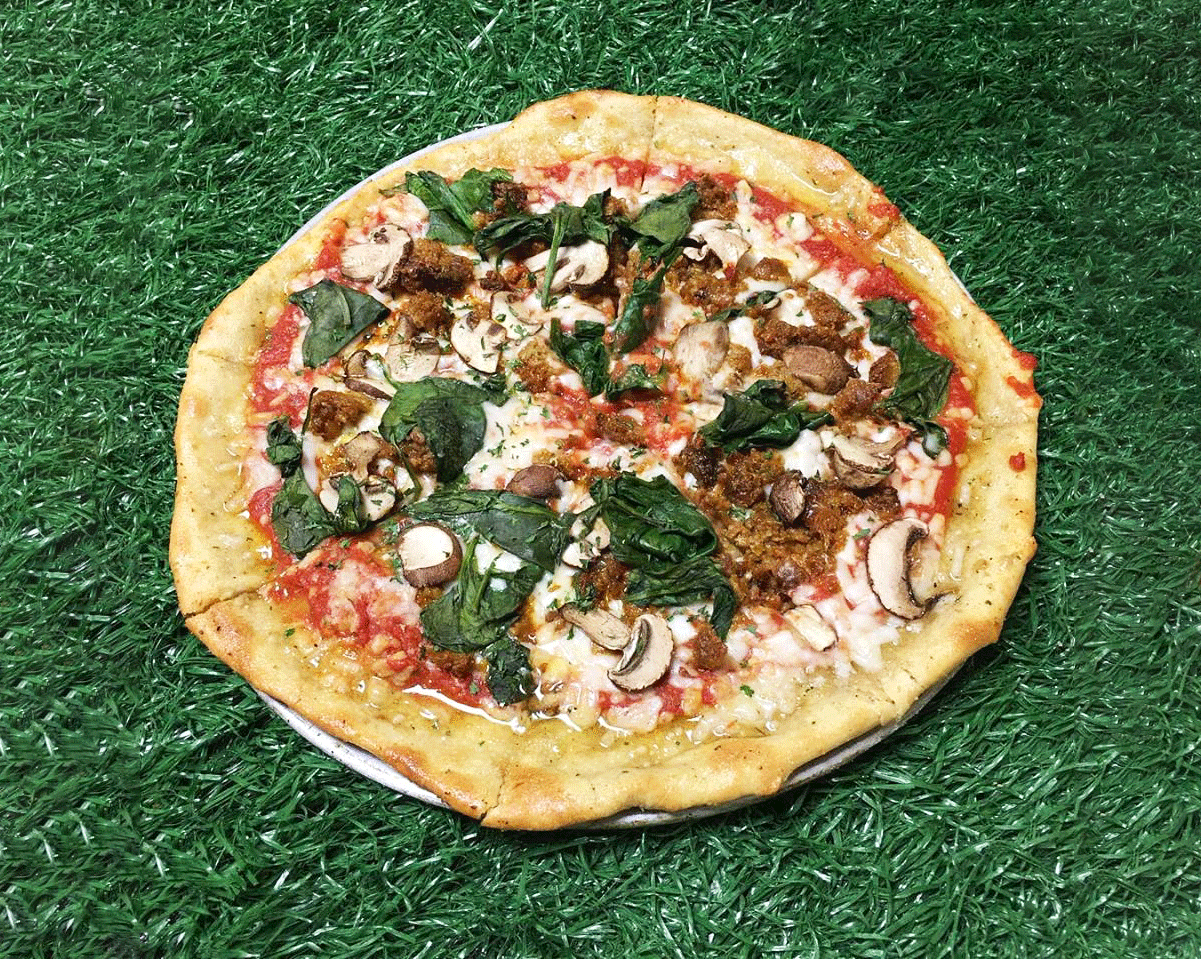 Plant Based Pizzeria
Currently, Jordan's eyes are set on expansion.
"My hope is for Plant Based Pizzeria to remain one of the top destination restaurants for tourists and locals, and to expand corporate locations across the state and country," he shares. "We will also be franchising real soon."
Atlanta's diverse vegan cuisine
Today, the city continues welcoming new vegan restaurants, many of them dishing out international cuisines.
At Higher Taste in the city's Little Five Points neighborhood, co-owners Amita Balaram and Navin Deepnaraian serve up vegan-friendly fare such as fried rice with vegan shrimp, plant-based eggs, jalapeño, and a slew of vegetables. Mushroom-hummus wraps, curries, and jackfruit pizzas are also on offer.
As an Ayurvedic doctor and a specialist in ayurvedic cooking, Balaram ensures Higher Taste's dishes are exemplary of "conscious living and healthy eating," The Atlanta Journal-Constitution reports.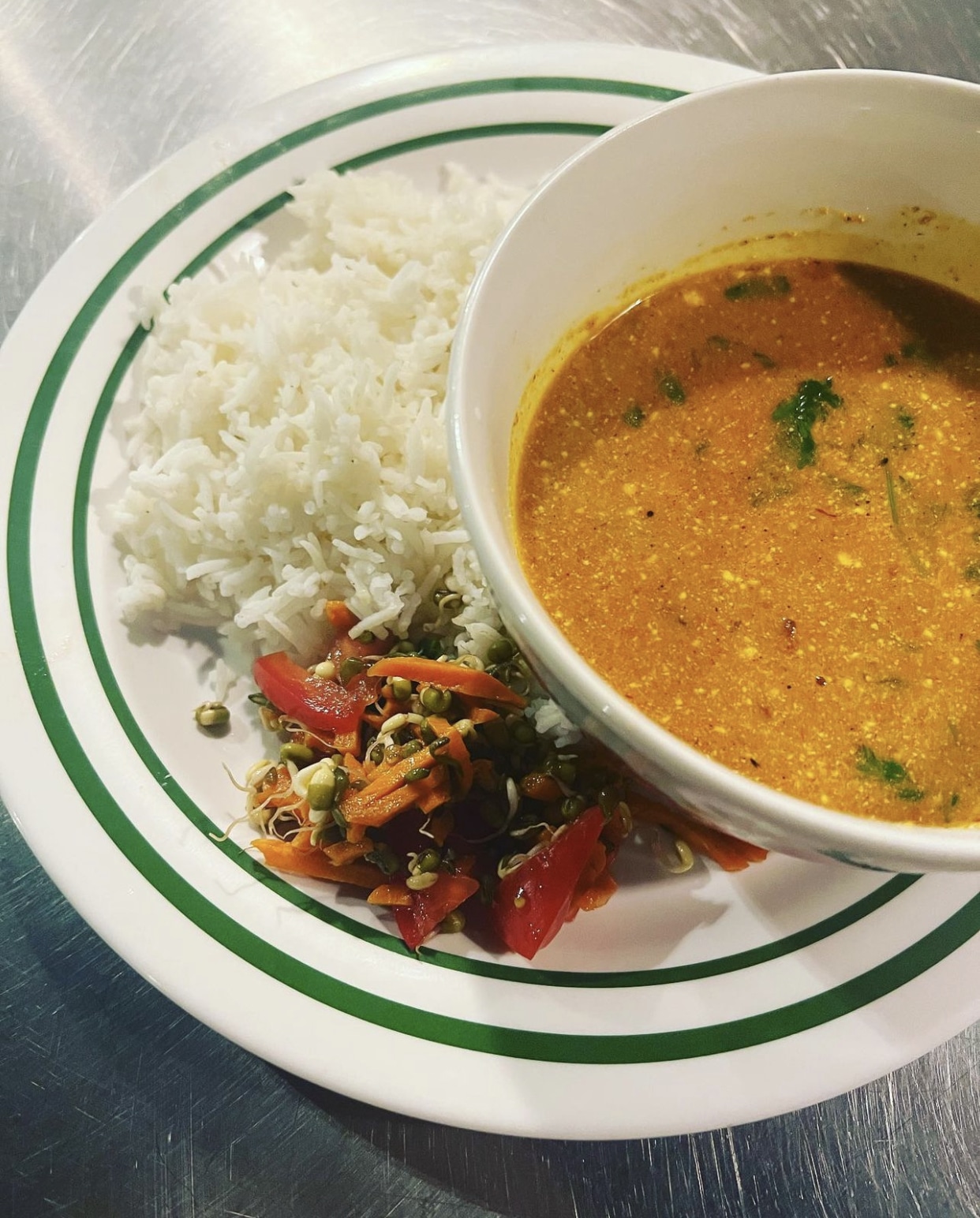 Higher Taste/Instagram
This July, Balaram and Deepnaraian took over the space once occupied by the now-shuttered restaurant Govindas. Deepnaraian himself worked at the restaurant for two years before buying it with Balaram.
Both co-owners are a part of the Bhakti movement and are associated with the Hare Krishna branch of Hinduism, which asserts that emotions are transferred to food, and not just by those cooking it up.
"What we eat is what we become. Food has consciousness, and why would you want to consume fear and suffering," reads an Instagram post by Govindas, whose owner was also a part of the Hare Krishna community.
And just two miles away, in the heart of Reynoldstown, La Semilla is serving up Latin American, plant-based fare. Owners Sophia and Reid Trapani first impressed Atlantans through their Happy Seed pop-up, and since January, they've continued wowing diners at La Semilla, their first brick-and-mortar concept.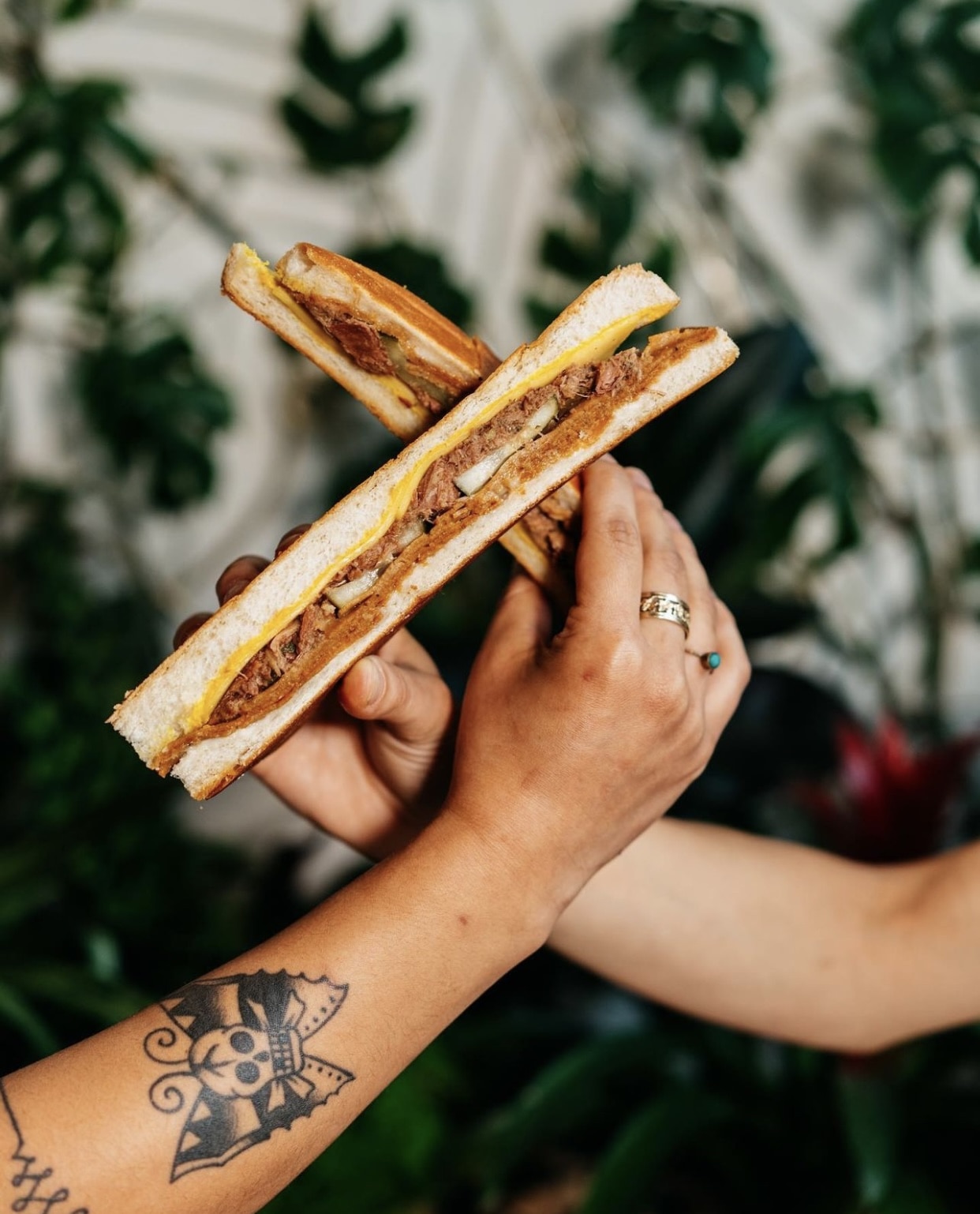 La Semilla/Instagram
The couple draws inspiration from Latin American cuisine, and from Sophia Trapani's grandmother, who grew up in Cuba before immigrating to the US. On the menu are ropa vieja empanadas, tacos, Cuban-inspired burritos, and Cubano sandwiches made with jackfruit pork, seitan glazed ham, cheese, mustard, and pickles.
"Atlanta is a melting pot of culture, and we hope that our vegan dining scene continues to grow to reflect that," Sophia and Reid Trapani say.
"Our vision is to see many different cuisines represented in plant-based dining. As the vegan scene gets larger, our expectation is for chef's at restaurants that are not vegan to recognize the market's desire for vegetable driven, forward-thinking dishes and begin to evolve to include more options."
Atlanta has long established itself as a world-class city, and now, it has become a world-class vegan destination, too.
For the latest vegan news, read: