The term "plant-based" on restaurant menus has increased as much as 2,800 percent over the last four years, according to market research firm Datassential. This makes "plant-based" one of the fastest-growing terms on menus.
While vegan menu items have been around for decades, the term "plant-based" didn't appear on menus until 2016—the same year the Impossible Foods Burger was first introduced to the public as a menu item at NYC-based restaurant Momofuku. When world-renowned chef and restaurateur David Chang sampled the plant-based burger before deciding to add it to his Momofuko menu, he exclaimed, "Today I tasted the future and it was vegan: this burger was juicy/bloody and had real texture like beef. But more delicious and way better for the planet."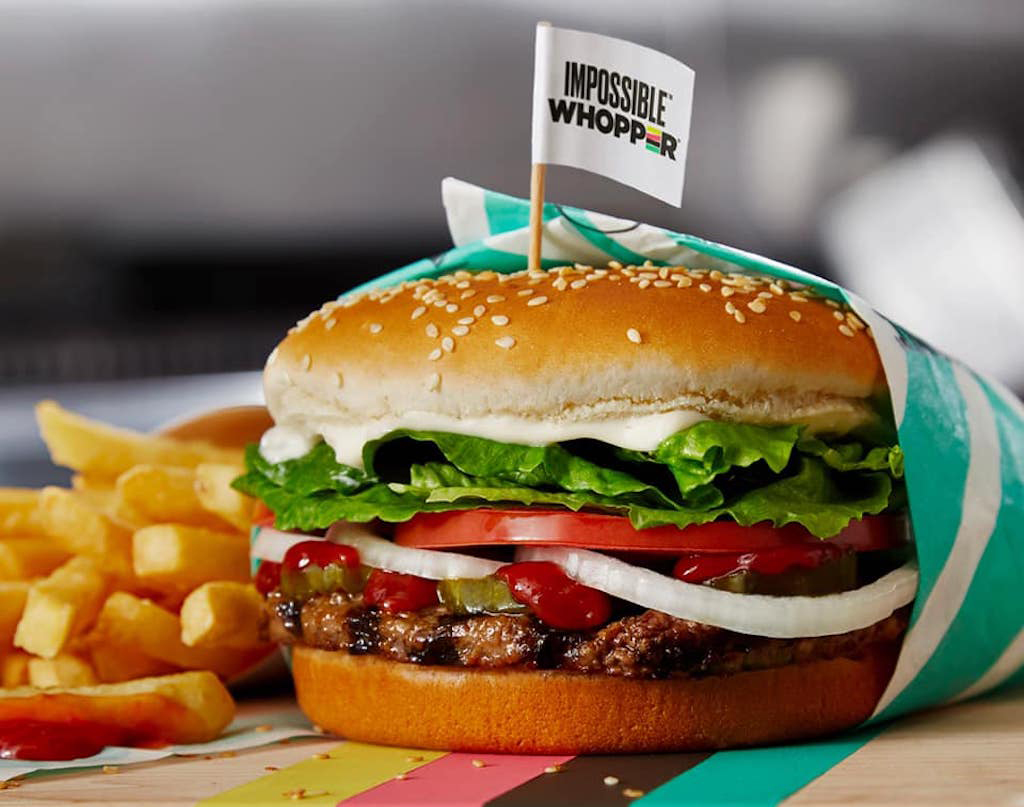 Burger King
Today, Impossible Foods patties alone are found on 6.4 percent of burger menus, predicted to double by 2026. Riding the waves of success of these branded plant-based burgers as well as non-dairy alternatives a broad variety of plant-based foods are showing up on restaurant menus and grocery store shelves. For instance, Datassential says oat milk alone has skyrocketed by 1020 percent in the past four years.
At the same time, plants have become the new hero ingredients at restaurants, with offerings such as cauliflower wings up 432 percent, cauliflower tacos up 171 percent, and jackfruit up 83 percent.
"Building an automated and intelligent approach was critical to decoding the complex universe of plant-based trends," Datassential Chief Data Scientist Alex Langowski said in a statement about the new algorithm they used.
"With the rapid evolution of plant-based items, our customers need insight into current trends as well as the ability to look back into historical data to fully understand the trend," Langowski said.
Consumer are eating more plants
The growing use of the plant-based term is likely due to the fast-growing number of Americans who are limiting meat, increasing their consumption of plants and trying to lean into more of a plant-based lifestyle.
More than half (57 percent) of consumers are trying to increase their consumption of fruits and vegetables, which is more than any other food category. Additionally, one third (32 percent) of consumers are aiming to increase their consumption of plant-based meat substitutes, and a quarter (24 percent) are trying to consume more non-dairy substitutes.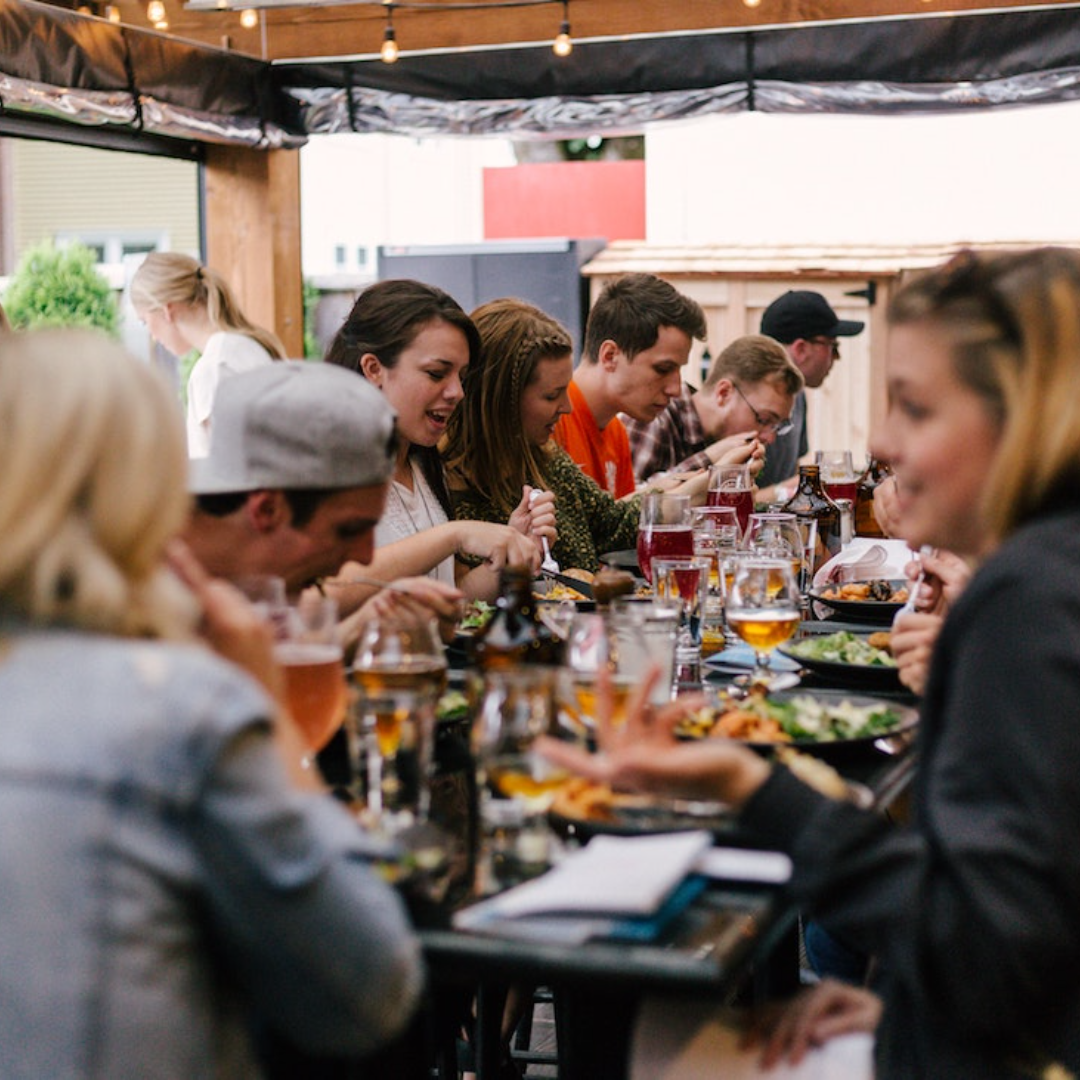 Priscilla du Preez
According to Datassential, 22 percent of Americans call themselves flexitarian, which means that they focus on eating less meat, whether that's adhering to "Meatless Mondays" or abstaining from meat in another way. And another seven percent call themselves pescatarian, vegetarian, or vegan. Together, that means that 29 percent of the population—or almost one in three Americans—are eating less meat or no meat at all.
When you look at younger consumers, these numbers are even higher: 36 percent of Gen Z consumers define themselves in some way as meat-limiters.
More people want plant foods instead of animal foods
The growth of plant-based menu items and products is only expected to continue. When it comes to the rising demand for plant-based options, the market research firm says that, at the same time, fewer consumers say they want to eat more meat—14 percent, which is down six percent from last year.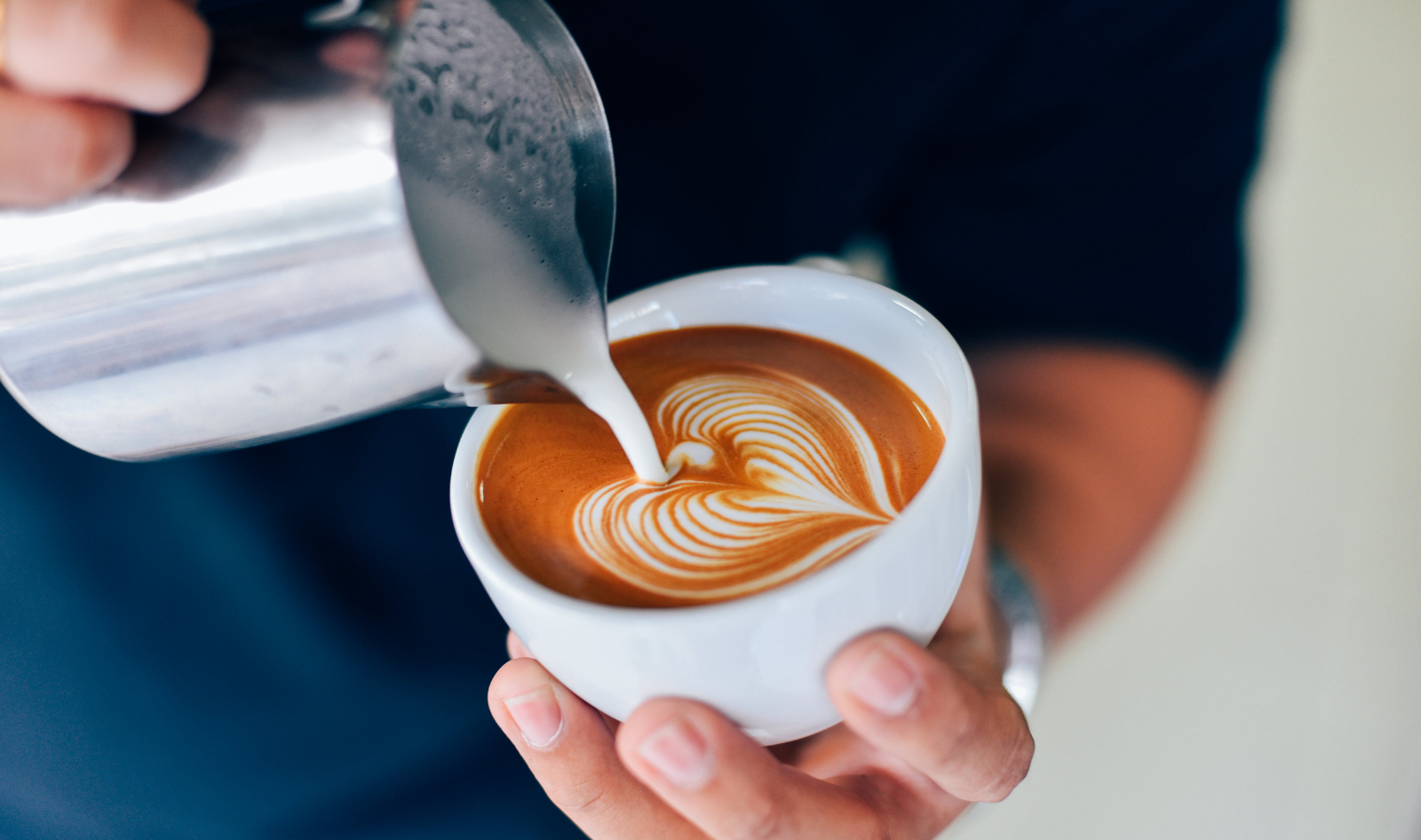 Canva
Similarly, fewer consumers are interested in dairy. While approximately 15 percent of consumers say they want to consume more dairy, down six percent from last year, about one-quarter (24 percent) want to increase the number of non-dairy alternatives in their diet, up five percent from last year.
This data shows that consumers' intentions coupled with the still-rapid growth of plant-based as a term on menus should encourage food makers to continue to invest in the expansion of plant-based offerings.
This is especially true when you consider that nearly two-thirds (65 percent) of consumers agree that climate change can be mitigated by eating less meat, with studies showing that animal agriculture is one of the top emitters of greenhouse gasses and requires more water, land, and other resources to produce than plant-based foods.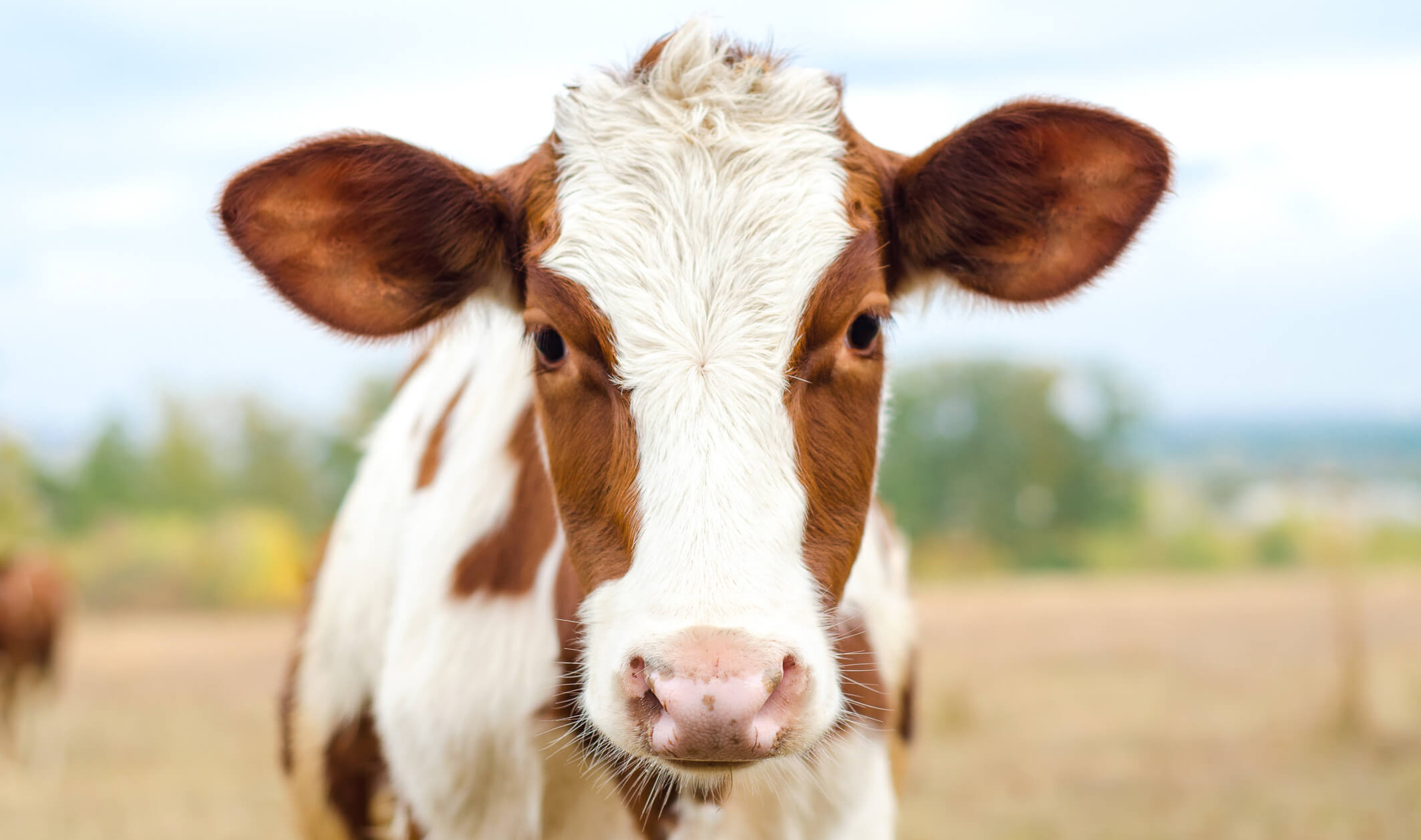 Roman Gorielov
According to Datassential, consumers also understand the health benefits of a plant-based diet. Nearly 40 percent believe plant-based or plant-forward food supports digestive health, and 32 percent believe it protects them from long-term disease. Other benefits of the diet that consumers believe include support for weight loss, healthier bones, skin and hair, immunity protection, and improvements in energy.
For the latest vegan news, read: