Celebrity vegan chef and restaurateur Reina Montenegro has teamed up with Filipinx restaurant Mama Go's to bring vegan Filipinx food to the San Francisco International Airport (SFO). Starting next month, the Mama Go's airport location will offer an easy way for travelers to find vegan food while on the go.
Mama Go's will offer vegan meals such as OmniPork Lumpia (vegan pork-filled eggless rolls); Tocino (cured mock pork); Lechon Kawali (vegan pork belly); Kare Kare (vegetables in peanut sauce with vegan shrimp paste); and a world-famous vegan Leche Flan.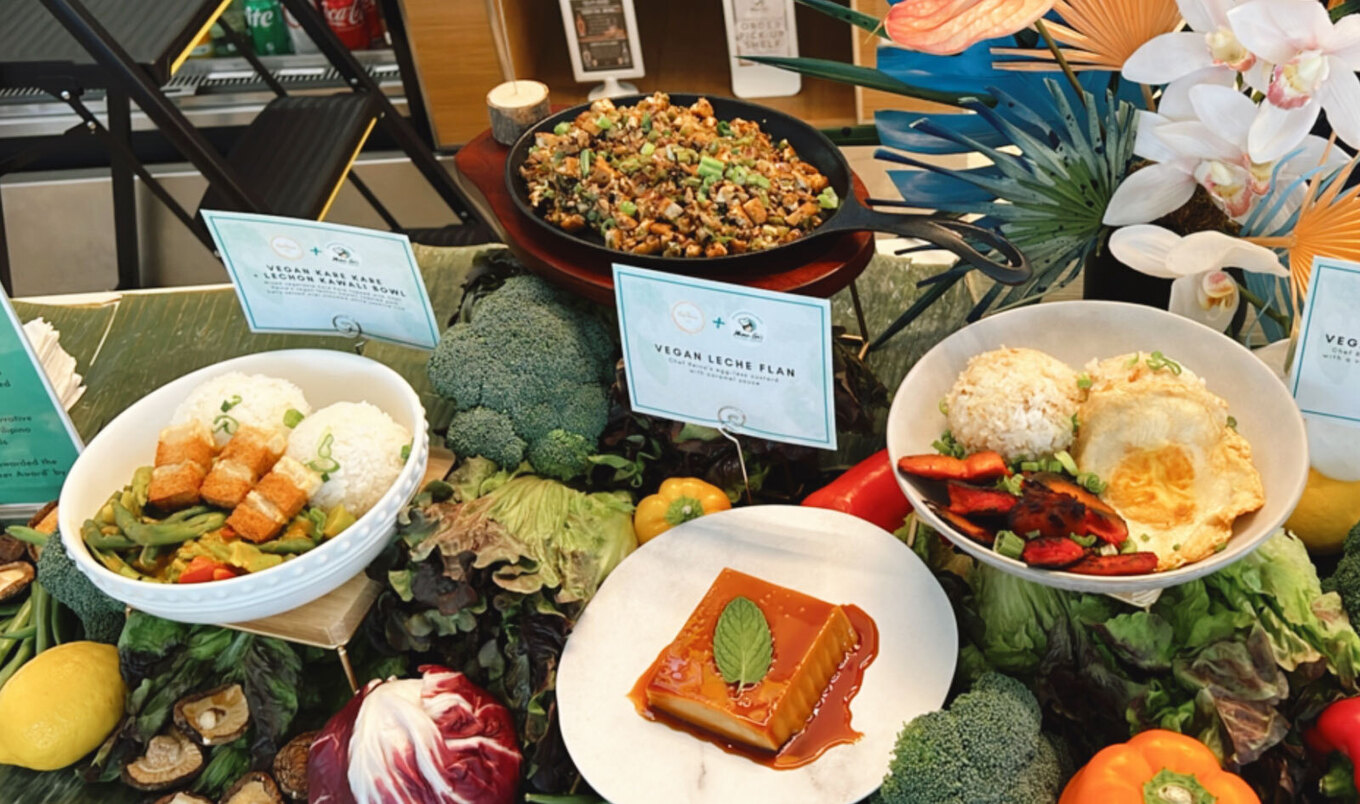 Reina Montenegro
Created by Lady Luck Gourmet, Mama Go's founders are members of a famous Filipinx bakery chain and have been in the Filipinx restaurant business for more than 50 years and in the airport restaurant business for more than 20 years.
In 2020, it opened its newest location in the Harvey Milk Terminal 1 of SFO to share a taste of Filipinx cuisine and culture. It is one of the highest rated restaurants at SFO with a 4.5-star rating on Yelp and more than 220 reviews.
The partnership is part of a new community initiative spearheaded by Lady Luck Gourmet that will soon welcome other local businesses with the aim to support and uplift the community. Owner Iva Chen spearheaded this project with a vision to uplift local women-owned businesses. Montenegro was chosen as their inaugural community partner.
"When you travel, the last thing you want to eat is 'airport food,' when you are already either missing home and away from your family and friends," Montenegro tells VegNews.
"This will provide people [with] healthier versions of the traditional Filipino food, providing delicious comfort food when you are away from home."
Vegan Filipinx food in the Bay Area
Montenegro started her restaurant career as a personal chef and caterer in 2012. Her catering business eventually led to a restaurant opening and she soon operated three popular Filipinx vegan restaurants in the Bay Area: Nick's Kitchen, Nick's On Grand, and Nick's On Mission.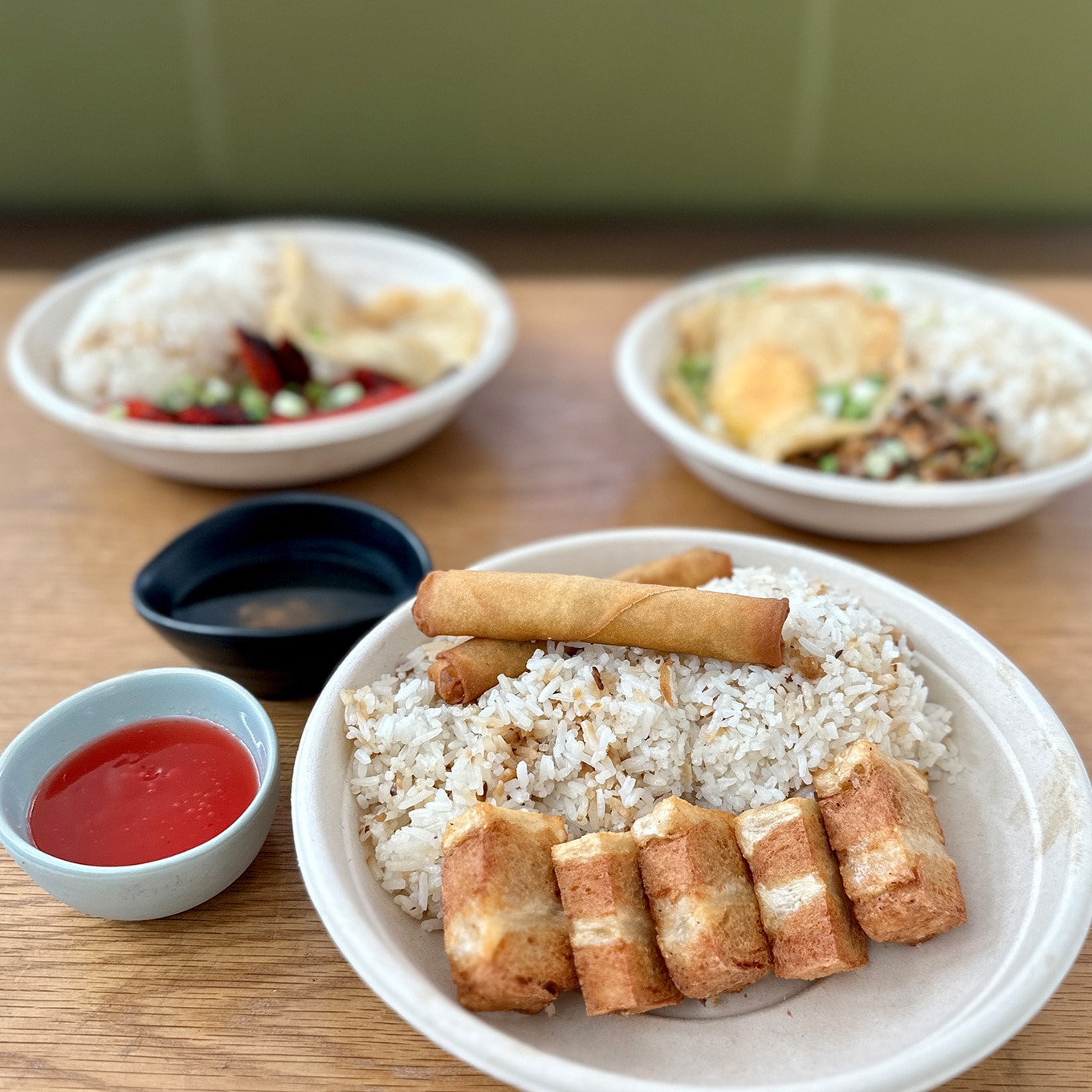 Mama Go's
After closing all Nick's locations due to the COVID-19 pandemic, Montenegro dropped the Nick's branding and launched Chef Reina, an online ordering food concept and a brick-and-mortar storefront in Brisbane, CA, offering a menu of Filipinx classics with a vegan spin. Patrons are able to place orders online and can also purchase care packages: bulk vegan "meat" by the pound to cook at home.
OmniPork comes to the US
In 2021, Chef Reina became one of the first places in the United States to serve OmniPork's Vegan Luncheon. OmniFoods launched its Vegan Luncheon (a plant-based version of Hormel's SPAM), alongside OmniStrips (a vegan pork shoulder), under its OmniPork brand in Hong Kong.
At the restaurant, guests can choose between seven dishes featuring OmniPork products: Luncheon Meat Silog, Luncheon Meat Fried Rice, Luncheon Meat Musubi, Lumpia Shanghai, Misua Soup, Longaniza, and Sweet & Sour Bola Bola (vegan meatballs).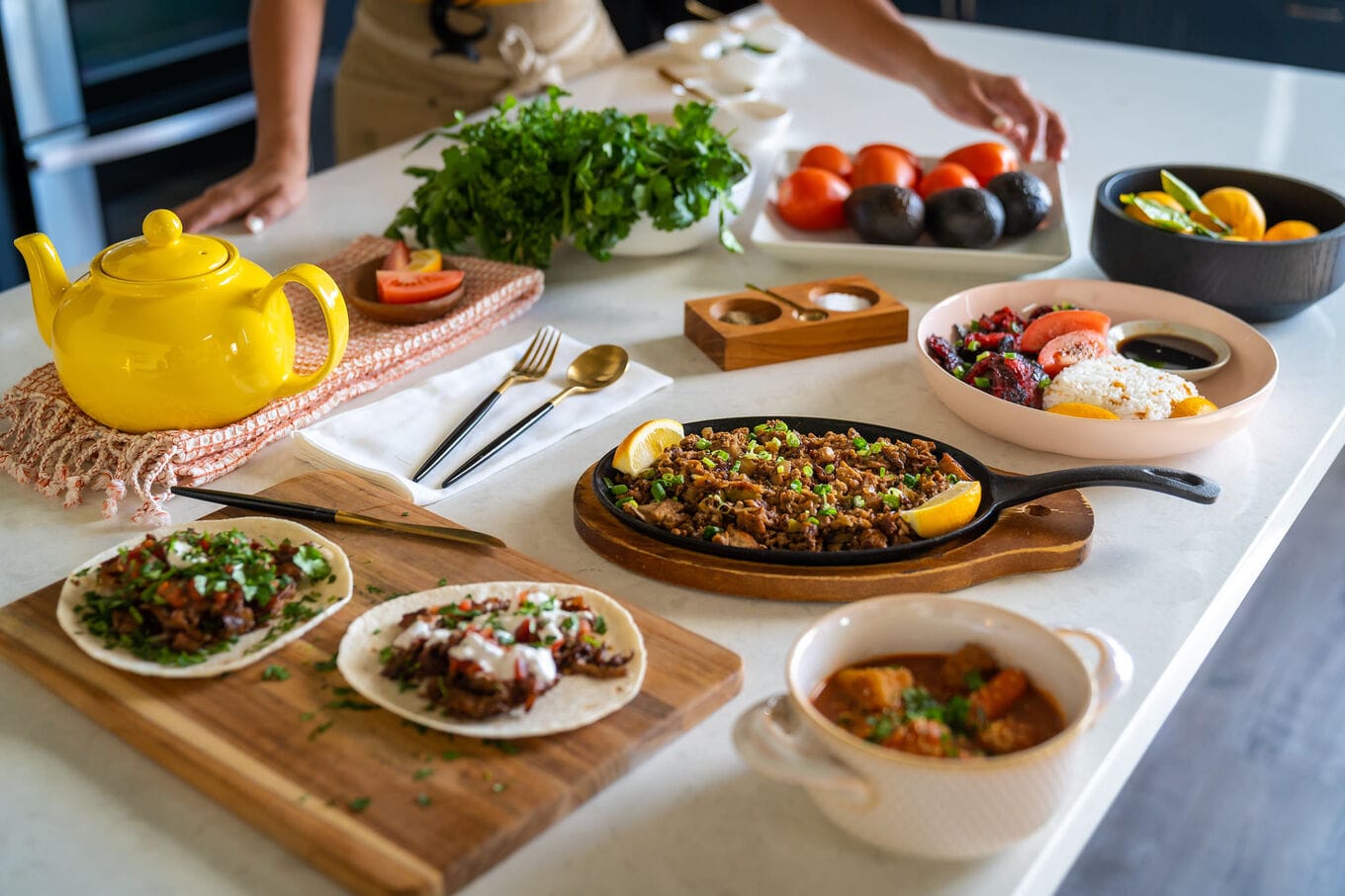 Reina Montenegro
In addition to OmniPork items, Chef Reina serves a variety of Filipinx dishes such as lechon, sisig, and pancit, along with breakfast dishes such as bacon and corned beef silog and ube pancakes on the weekends. The menu also features a touch of American fare with Impossible Burgers, chick'n sandwiches, and BLTs.
OmniFoods founder David Yeung, who is also a supporter of entrepreneurs Montenegro and Chen, developed the vegan luncheon meat from soybeans, wheat, beets, and coconut oil to provide consumers with a better choice with less sodium, no nitrates, and zero animal cruelty.
"Chef Reina has been enthusiastically awaiting the arrival of OmniPork in the US. I'm just thrilled that her restaurant opening coincided with our US launch," Yeung previously said in a statement.
"Her culinary creativity and passion will most certainly bring a whole new plant-based experience to vegans and meat-eaters alike," he said.
When Montenegro started Chef Reina in 2021, she always hoped to bring her dishes to a broader audience as part of her vision to make flavorful vegan Filipinx food accessible to more people. The partnership with Mama Go's, Montenegro says, brings her one step closer to her goal.
"I have had an incredible time partnering with Lady Luck Gourmet to honor our culture, while offering a menu of Filipino favorites with a vegan spin," Montenegro said. "When I opened Chef Reina in 2021, I always hoped to bring my dishes nationwide and this partnership brings us a little bit closer to reaching a global community. I am honored to be their inaugural partner."
For the latest vegan news, read: