When we announced the eighth annual VegNews Holiday Cookie Contest, we couldn't wait to see what our readers would whip up. After receiving an overwhelming number of mouthwatering cookie entries, we had the tough task of narrowing the entries to just 10 finalists. And after several days of rigorous cookie judging (and sugar comas), we give you our three esteemed winners. Congratulations to all, and happy baking!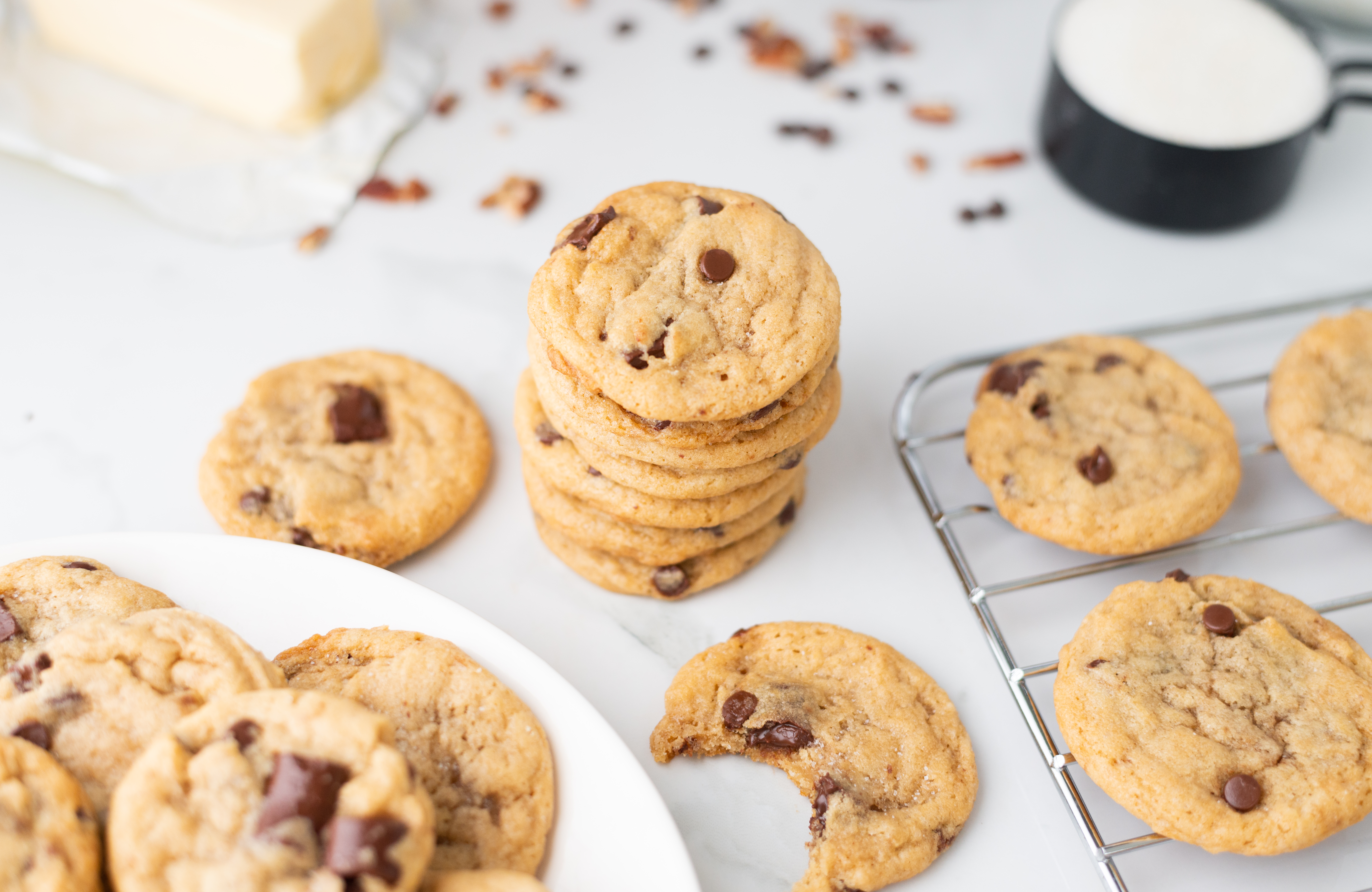 First Place:
Vegan Brown Butter Bourbon Salted Chocolate Chip Cookies
by Mercades Garcia
These chewy, buttery, spiked cookies are absolute chocolate chip perfection. Time to get baking.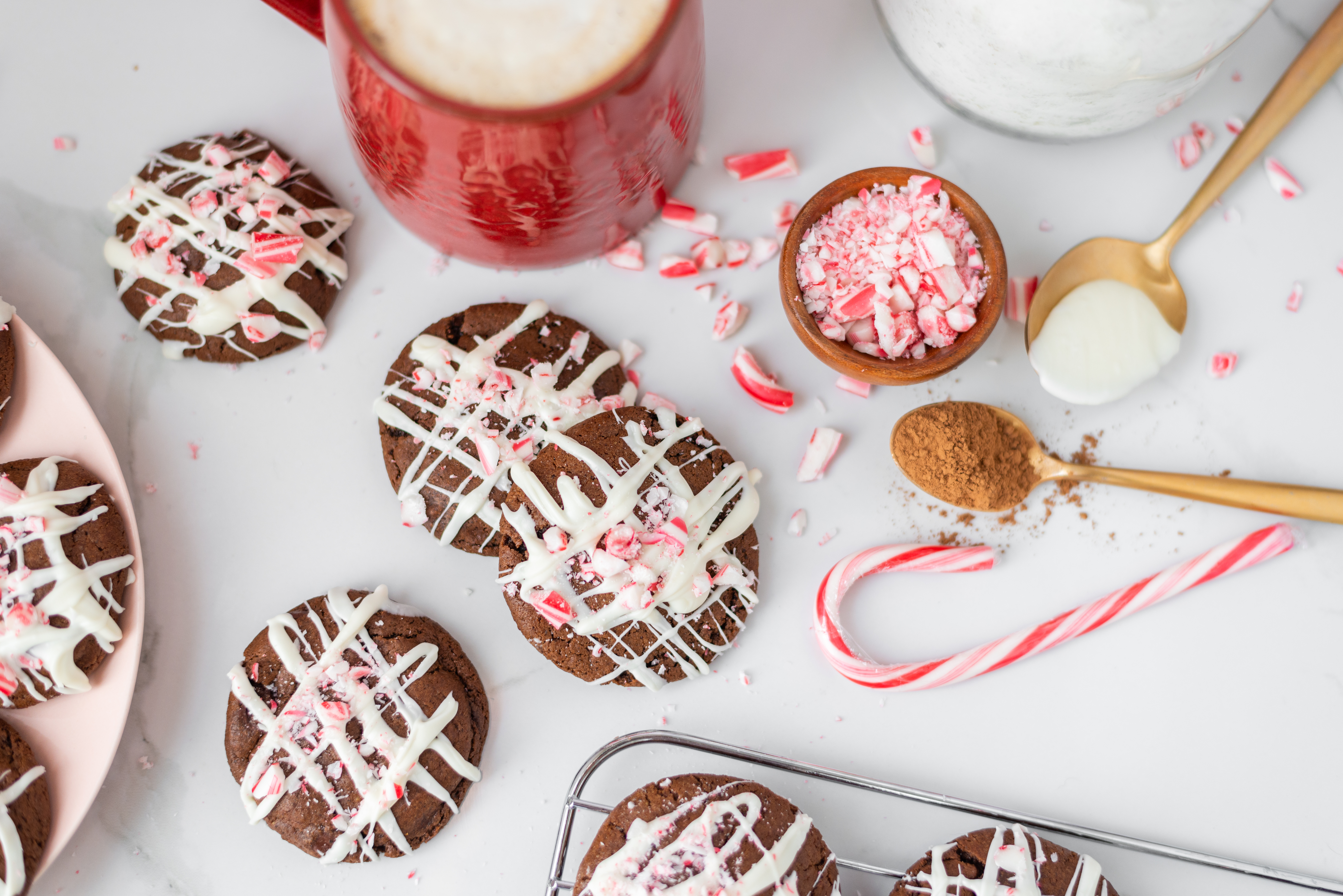 Second Place:
Vegan Peppermint Mocha Crunch Chocolate Chip Cookies
by Caitlin Conner
A frosting drizzle, a crushed candy cane sprinkle, and a rich chocolate cookie? We're in Christmas cookie heaven.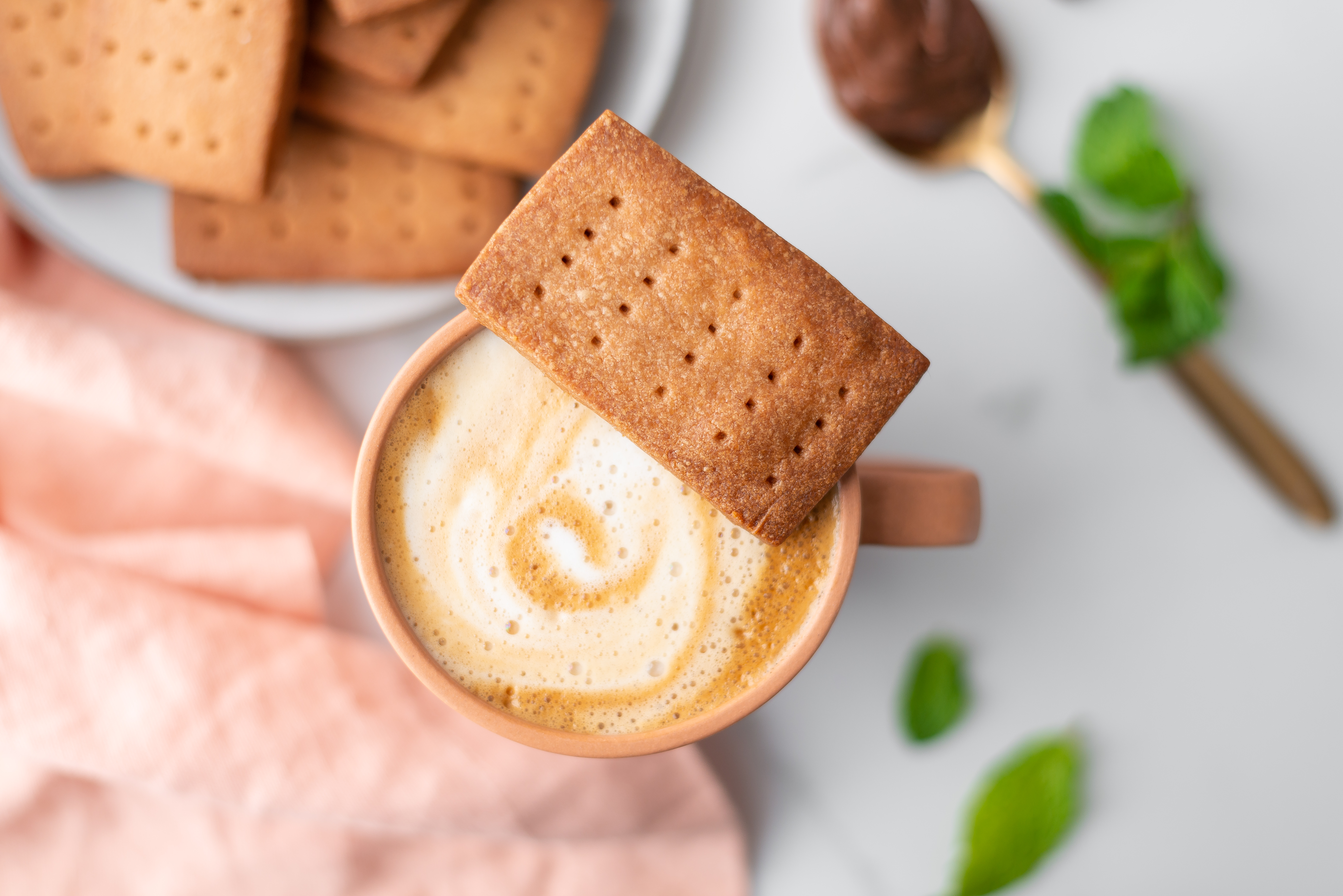 Third Place:
Vegan Peppermint Nutella Shortbread Cookies
by Ava Marie Romero
We're taking it back to the basics with this nutella-infused shortbread cookie. The flavor and texture is divine.
So what do our three winners receive for their award-winning cookie recipes? The sweetest, most handy vegan latte kit from our friends at Laird Superfood! Inside their kits will be an array of superfood coffees, plant-based creamers, matcha tea, chai tea, hot chocolate, oat milk, sweeteners, and, of course, a milk frother to create dreamy winter lattes.
Congratulations to all of our 2021 finalists!

Chai-Chip Almond Cookies
by Amy Siegel
Chocolate Spice Bizcochitos
by Amy Siegel

Dark Chocolate Vegan Lava Cookie
by Jill Zimmerman
Gingerbread Hot Cocoa Cookies
by Isabella Rubinson
Iconic Black & White cookies
by Jill Zimmerman
Peppermint Choco-Chunk Cookies
by Alissa Chen
Vegan Butter Cookies
by Diane Garvey
For more vegan holiday cookies, read: