When we announced the ninth annual VegNews Holiday Cookie Contest, we couldn't wait to see what our readers would whip up. After receiving an overwhelming number of mouthwatering cookie recipes, we had the tough task of narrowing the entries to just 10 finalists. And after several days of rigorous cookie judging (and sugar comas), we give you our three esteemed winners. Congratulations to all, and happy baking!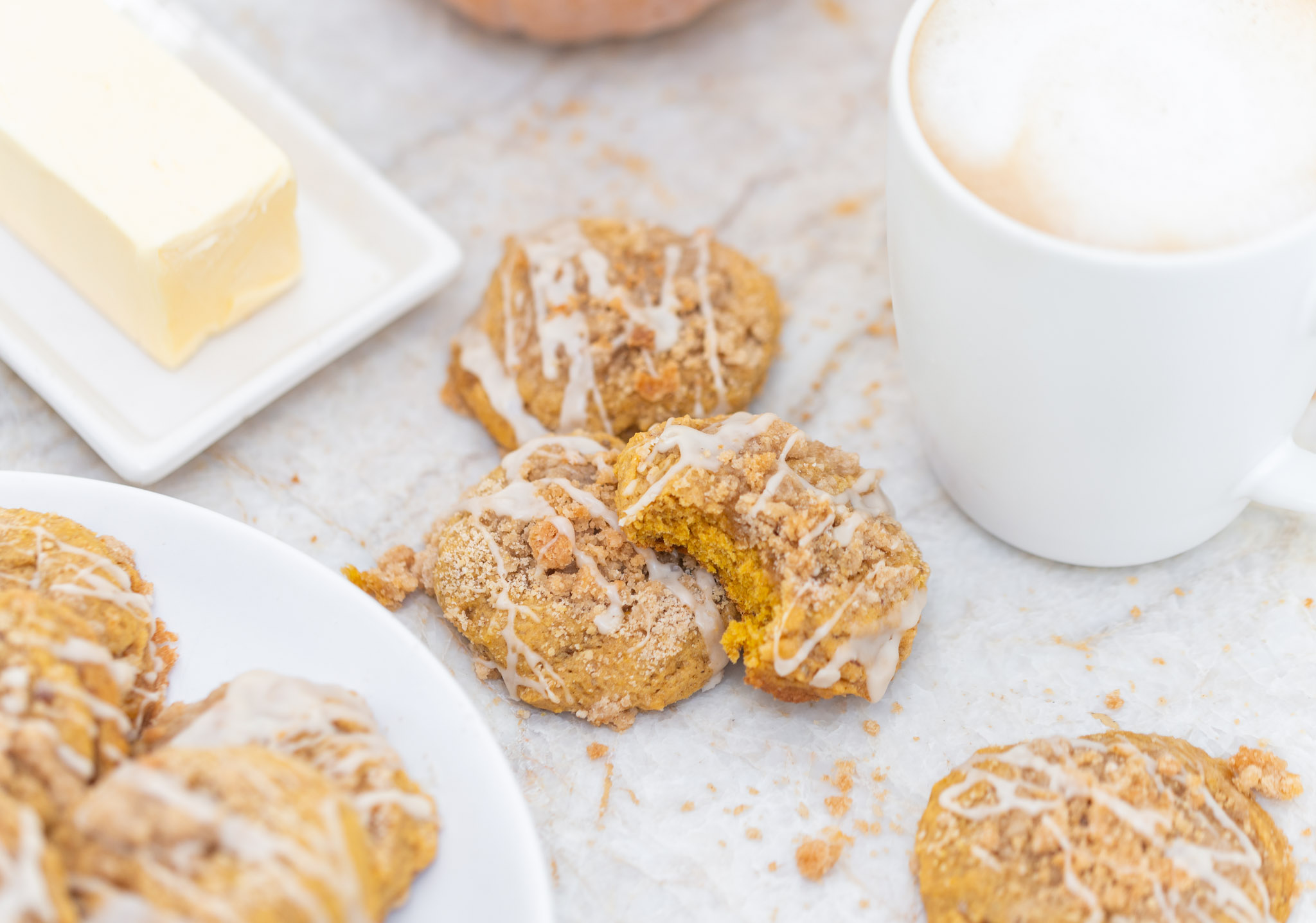 First Place:
Vegan Pumpkin Spice Coffee Cake Cookies With Vanilla Icing
by Isabella Rubinson
Your favorite sweet breakfast cake gets transformed into a pumpkin-spiced cookie in this First Place recipe.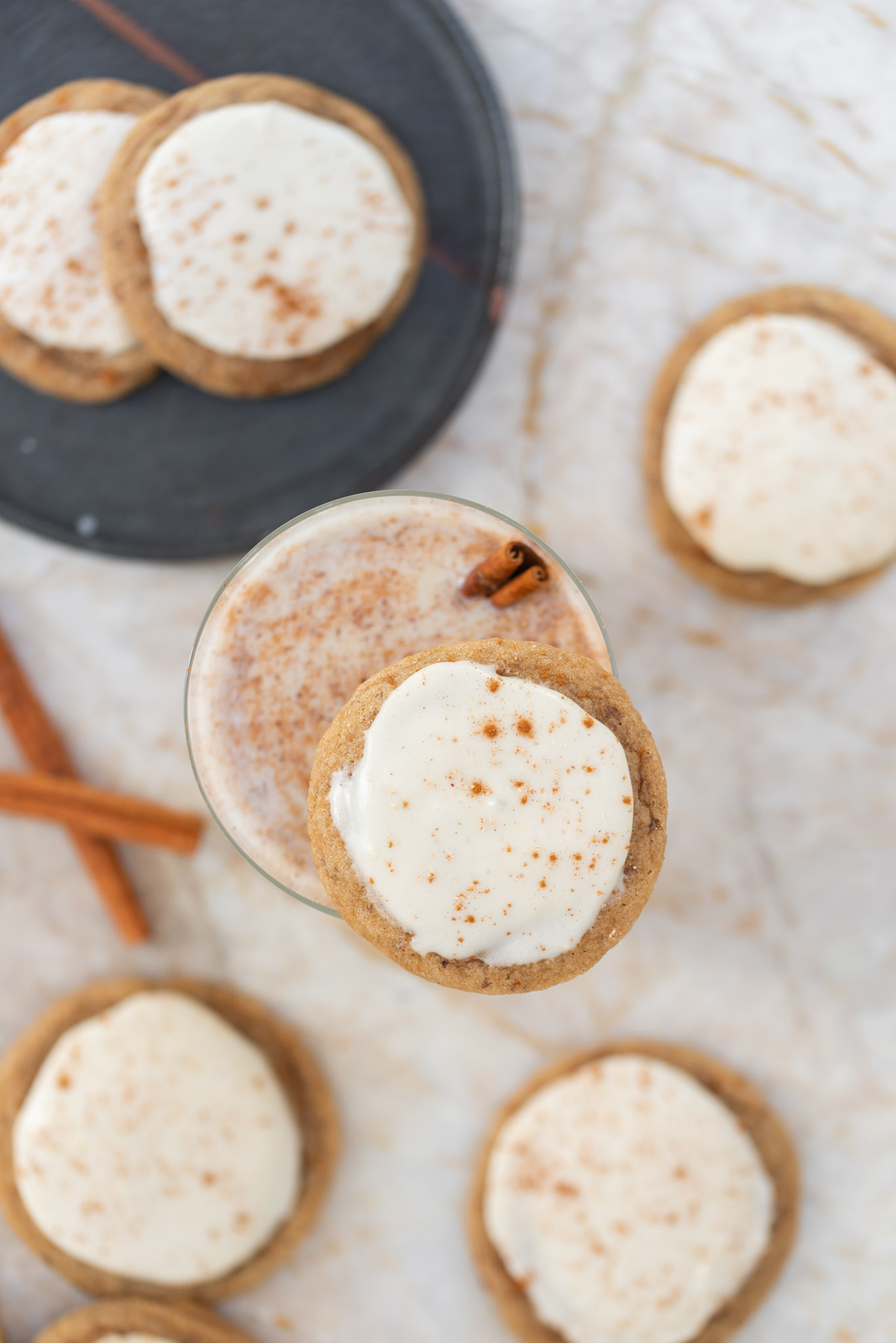 Second Place:
Vegan Chai-Spiced Sugar Cookies With Spiked Eggnog Frosting
by Sylvie Boucher
A boozy, rum-spiked eggnog frosting takes this award-winning recipe to the next level.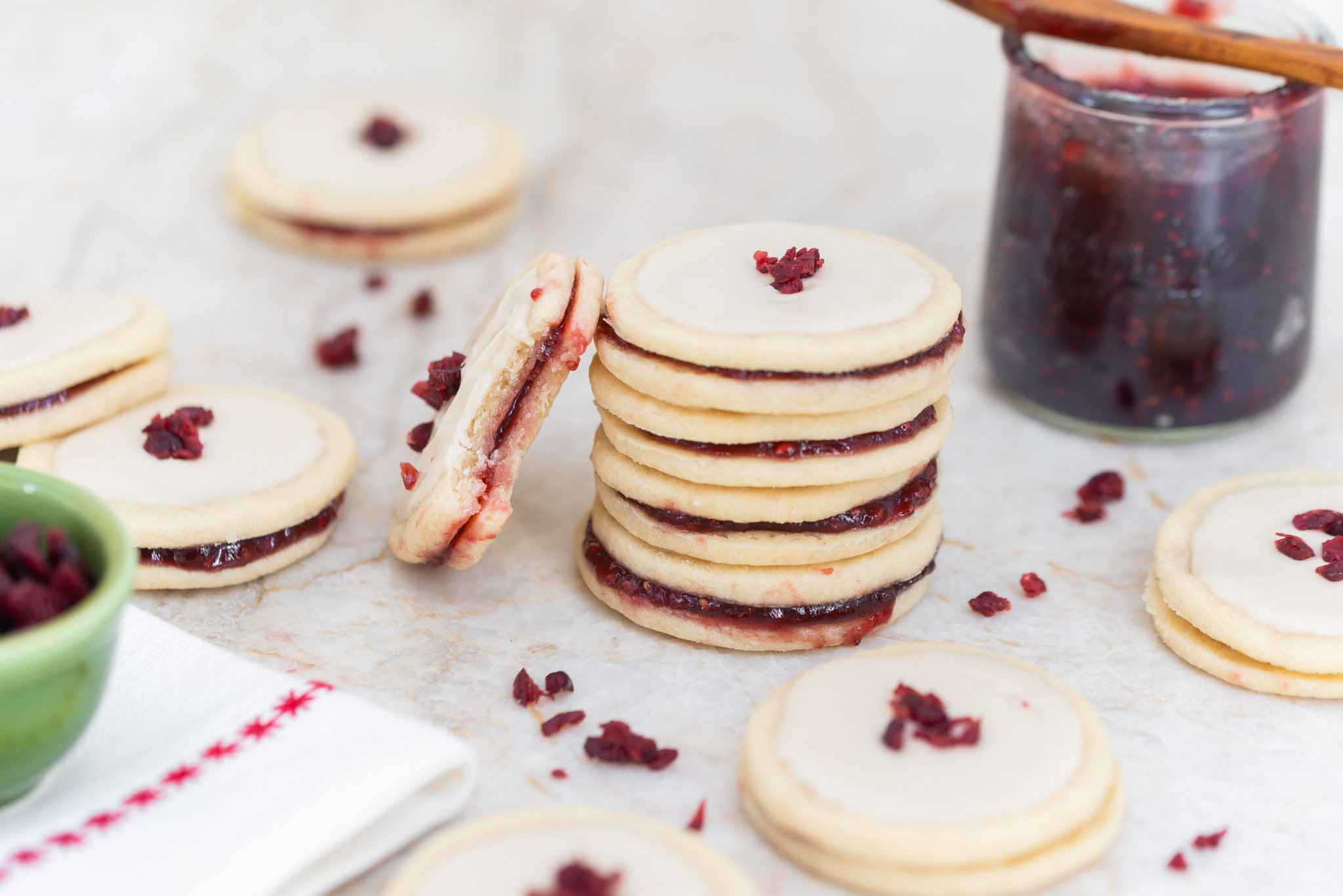 Third Place:
Vegan Shortbread Raspberry Jam Sandwich Cookies With Vanilla Icing
by Lauren Toyota
A delightfully buttery shortbread cookie forms the base of this VegNews' editor-favorite recipe, which is completed with a tangy-sweet homemade jam filling and delicate icing.
So what do our three winners receive for their award-winning cookie recipes? Vegan cookies, of course! Our First Place winner Isabella Rubinson will be receiving a Year of Vegan Cookies from Outstanding Foods in flavors like Chocolate Chip, Double Chocolate Chip, and Oatmeal Raisin. For our Second and Third Place winners Sylvie Boucher and Lauren Toyota, they'll each be receiving a case of these incredible, soon-to-launch vegan cookies.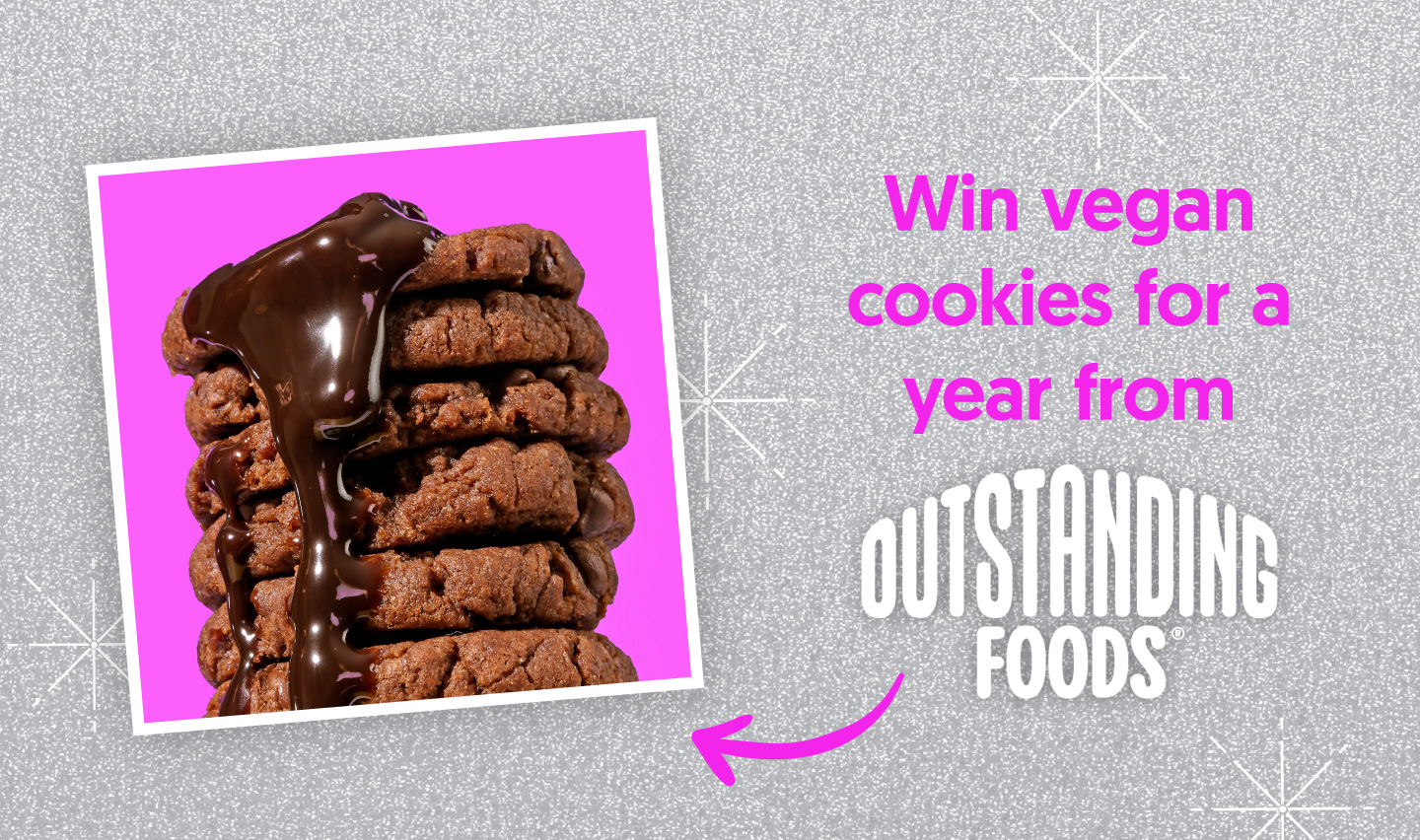 Congratulations to our 2022 Finalists!
Jingle Jumble Cookies
by Amy Siegel
Chocolate Pistachio Wreaths
by Elizabeth Bankowski
Oatmeal Cranberry and Pistachio Nut Brittle Cookies
by Laura von Rosenberg
Chocolate-Coated Marzipan Mandelbrot
by Bonnie Simonoff
Caramelized Spiced Persimmon Cookies
by Sylvie Boucher
Spiced Apple Snickerdoodles
by Sarah Meuser
Magic Mushroom Peppermint Hot Chocolate Cookies
by Sylvie Boucher
For more vegan holiday cookies, read: