Food delivery is no longer restricted by zip code. Today, anyone with a credit card can satisfy their craving for a specific vegan pizza prepared on the other side of the country, or a plant-based apple pie made in a bakery several states away. Some businesses choose to run their own shipping, while others rely on third-party services such as Goldbelly—a national shipping site dedicated to the transport of the most indulgent, mouthwatering eats.
In addition to fulfilling personal cravings for out-of-state eats, Goldbelly has become a staple in gifting. As Mother's Day approaches, we're scrolling through all of the sweet, savory, and special edible offerings that we know Mom would love. From lovely lemon loaf cakes in Los Angeles to sweet heart-shaped whoopie pies in Portland, ME, here are 15 vegan food gifts you can ship to Mom for Mother's Day.
Why you don't have to shop local to shop small
Before nationwide food delivery became commonplace, shopping local was often the best way to shop small and support independent business owners. Given the vastly expanded reach, a little dry ice and a platform like Goldbelly, customers can support these businesses from a thousand miles away.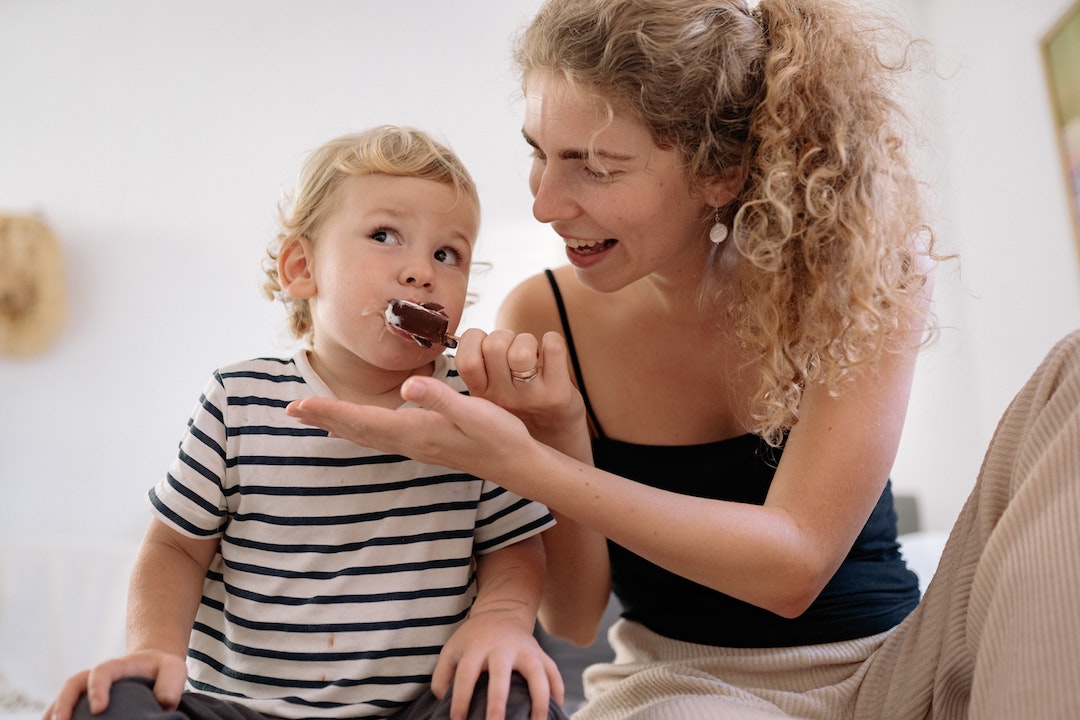 Yan Krukau/Pexels
Vegan-friendly bakeries like Green's Babka in Brooklyn, NY and Honest Biscuits in Seattle, WA can now garner support from patrons all over the country, reeling in regulars from both their local neighborhood and devoted fans from states away. If you have a stellar vegan cafe or sweet treat purveyor in your town, of course you should support them. But those with purchasing power also have the opportunity to lift up other passionate vegan entrepreneurs and discover some truly unique and mouthwatering foods.
Even if you don't purchase anything, we encourage you to shop around the site. Many of these businesses have small storefronts, and perusing Goldbelly is a great way to filter and find vegan options for cities you plan to travel to. Know you're taking a New York trip for work or pleasure in a few weeks? Save on shipping and visit Joey Bats Cafe for freshly made, vegan Portuguese pastries. Going to Baltimore? Make sure to put Dangerously Delicious Pies on your radar (this spot does both sweet and savory pies—get a slice of each).
15 vegan food gifts for Mother's Day
For all the years Mom packed your lunches, cooked dinner, and made pancakes on weekends, it's time to return the favor. Here are our top vegan Goldbelly picks for Mother's Day.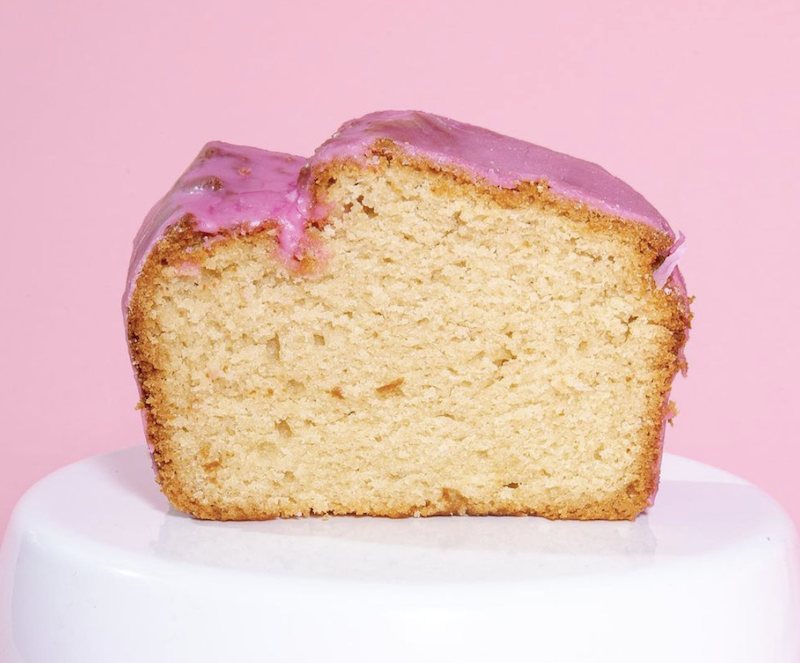 Erin McKenna's Bakery
1 Erin McKenna's Bakery
Giant Mrs. Fields-style cookie cakes adorned with buttercream rosettes and adorable bouquet lookalike cakes fill this allergen-friendly bakery's Goldbelly shop. Everything from Erin McKenna's is vegan, gluten-free, and exclusively sweetened with either agave or certified vegan sugar. The founder has set up storefronts in New York City, Disney Springs Orlando, and two locations in Los Angeles, but thanks to this online platform, those who live outside of these cities can still treat their mom to something sweet, pretty, and most likely pink.
learn more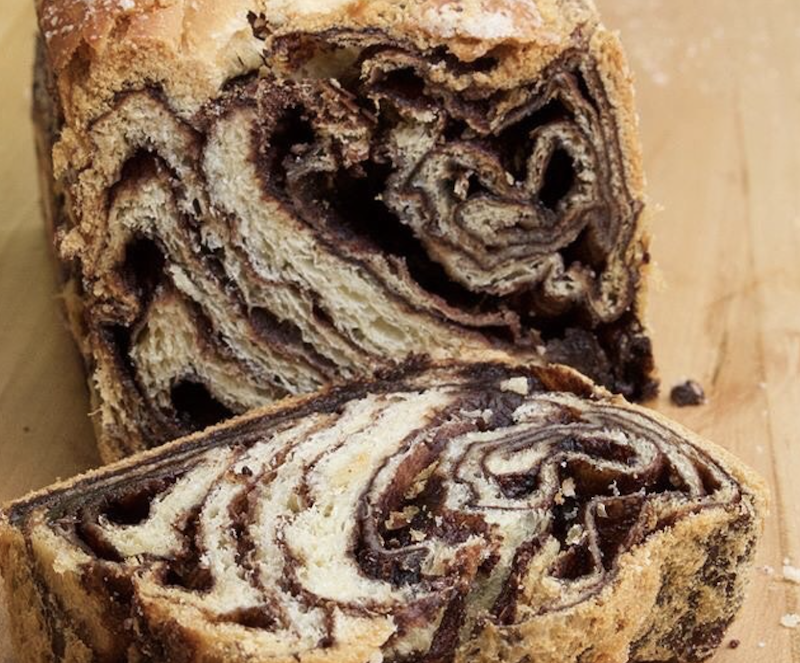 Green's Babka
2 Green's Babka
Babka is a traditionally sweet, braided bread layered with filling. In very basic terms, it's approximate to a cross between challah and cinnamon rolls. Hailing straight from Brooklyn, NY, this authentic vegan babka is one of the best you can buy (and gift). Choose from a decadent chocolate or delightfully sweet cinnamon filling. Moms familiar with this sweetened bread may find it rivals their own.
Learn more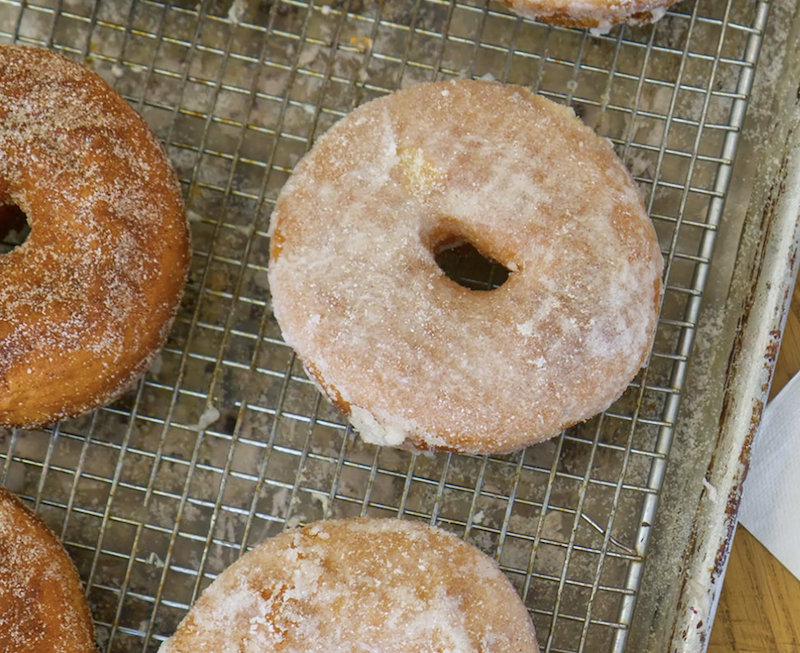 Stan's Donuts
3 Stan's Donuts
Breakfast in bed has never been easier with a vegan doughnut shipment from Stan's. Pair a 12-pack of the Vegan Cinnamon Sugar flavor with a freshly brewed cup of Mom's favorite coffee, and you've made a morning everyone can enjoy with very little cleanup, too.
Learn MORE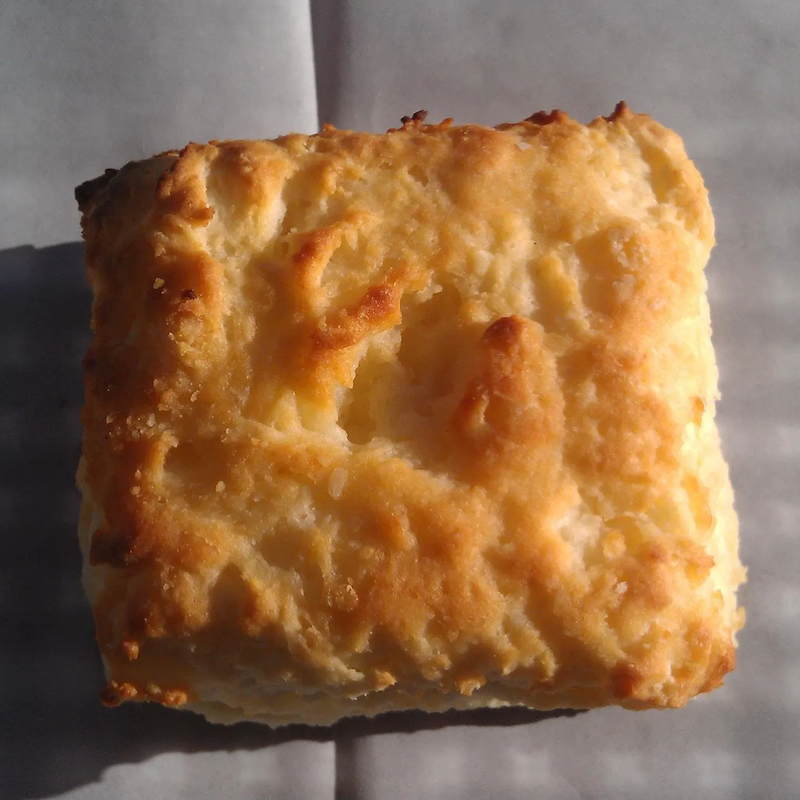 Honest Biscuits
4 Honest Biscuits
It's not difficult to make a plant-based biscuit, but you rarely come across them outside the home kitchen. We've seen far more labor-intensive pastries like vegan croissants, but for some reason, vegan biscuits have yet to become "a thing" out in the wild. That is why were are so appreciative (and reliant) on this Seattle, WA-based biscuitry. This shop whips up truly giant and decadently fluffy 4-inch square vegan biscuits and ships them nationwide. For the mom who grew up on biscuits and has yet to enjoy a quality vegan one, these are for her.
Learn MORE
5 Curry Up Now
Sure, you can get Indian food virtually anywhere, but it likely won't be from a place that has been featured on celebrity chef David Chang's Ugly Delicious Netflix series. The Hella Vegan meal kit option includes seasoned rice, aloo paratha, samosas with chutney, aloo gobi, Plant Protein Kadhai, and daal to feed four. The six-pack of Hella Vegan Burritos is also a stellar option. We love this option for a fun family night in. No dishes, just flavor-forward food and a movie or board game.
Learn MORE
6 My Pi Pizza
If you grew up with a mom who meal-prepped and left you frozen entrees with a note on how to reheat, here's how to return the favor: buy her a four-pack of My Pi Vegan Sausage Pizzas. Even though the kids may have left the house, moms are still busy, and they could use a delicious, warm meal to fall back on during their most demanding days. Pro tip: when you reach to pick up this package, be sure to squat low and lift with your legs, not your back—these vegan deep-dish pizzas are heavy!
Learn MORE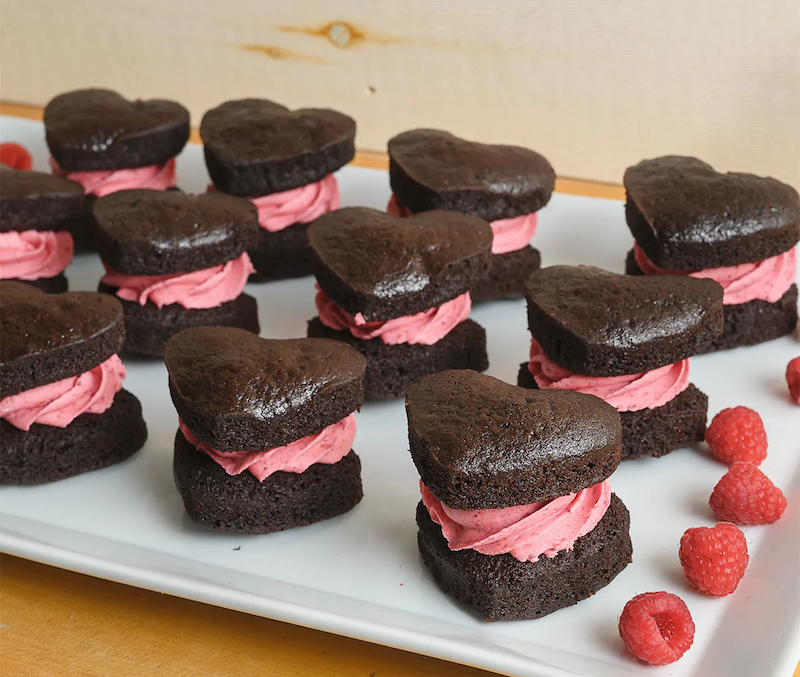 Baristas + Bites
7Baristas +Bites
Show Mom how you really feel with these soft and tender heart-shaped whoopie pies. Options range from chocolate cake with tart raspberry filling to gluten-free carrot cake sandwiched together with rich cream cheese frosting. The online shop also carries a selection of vegan cookies, but for an occasion like Mother's Day, the hearts are the way to go.
Learn more
8 Dangerously Delicious Pies
We're not trying to one-up your mom's family favorite pie; we are only suggesting taking the labor off her shoulders. This Baltimore, MD sweet and savory pie shop may not be able to compare to Mom's apple pie, but it can get dangerously close. Vegan options include Vegan Chili Pie, Ratatouille Pie, and Spicy Vegan Thai Pie. While not labeled as vegan, the Blueberry and Sour Cherry Pies are also animal-free. One thing is clear: pie is meant to be enjoyed for dinner and dessert.
Learn MORE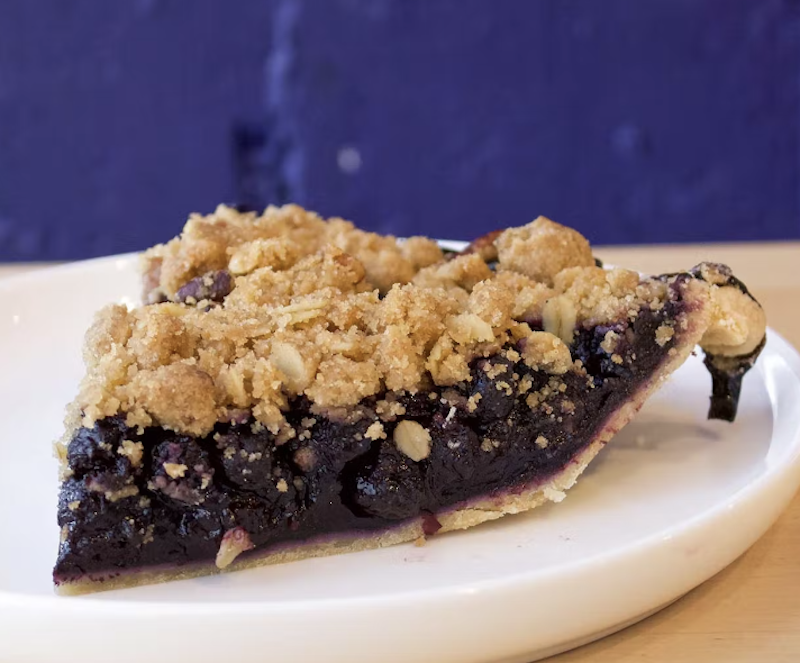 The Pie Hole
9 The Pie Hole
Yes, we give you another pie option, because we've been on a pie kick lately and personally can't get enough. One tender bite of this Vegan Blueberry Pecan Crumble pie, and you'll wonder why any pie would be topped with anything other than streusel. Mom will adore this berry-forward treat with a luxuriously flaky and toothsome crust, a sweet-enough filling, and a crumble topping you could eat by the spoonful. Delicious served warm or room temperature, this is a celebration-worthy pie.
Learn MORE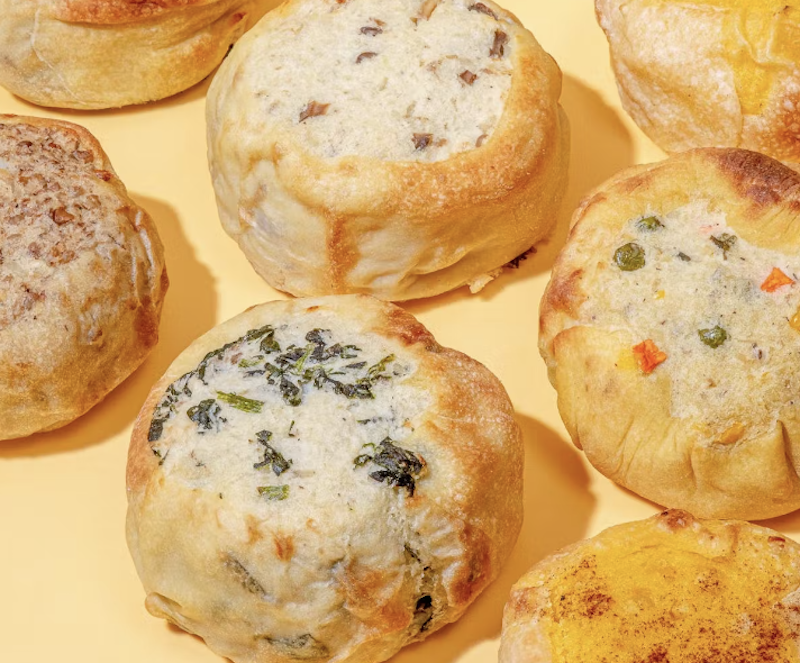 Yonah Schimmel Knishes
10 Yonah Schimmel Knishes
Treat Mom to something new this Mother's Day. Not only is this New York City-based bakery the oldest knishery in the country, it also boasts a wide array of vegan options. A knish is a baked, bite-sized hand pie with a flaky pastry crust and traditionally savory filling. The potato, kahsa, sweet potato, red cabbage, mushroom, spinach, mixed vegetable, broccoli, and apple strudel varieties are all plant-based. Opt for the Choose Your Own Knishes 12-Pack to sample up to six different flavors (two of each), and if you say please, Mom might just share.
Learn MORE
11El Palote Panaderia
Mother's Day may fall on a Sunday, but that doesn't mean you can't celebrate like its Taco Tuesday. Hailing from Dallas' first vegan Mexican restaurant, options range from a straightforward vegan taco kit complete with plant-based meat and all the fixings to a full Texan Vegan BBQ Sandwich Kit for 5. Fun fact: this family owned eatery wasn't always vegan but made the switch in 2016 after its Vegan Thursdays weren't enough to curb customers' taste for plant-based eats.
Learn MORE
12Daisy Cakes
Moms who habitually record and devour first-runs and repeats of ABC's Shark Tank might recognize this brand. Pauline, SC entrepreneur Kim Nelson appeared on this reality television show and lured in celebrity investor Barbara Corcoran. Nelson offers several vegan versions of her best-selling cakes and mini cakes including carrot, red velvet, and Chocolate Fluff. The minis come in packs of six, and they freeze beautifully.
Learn MORE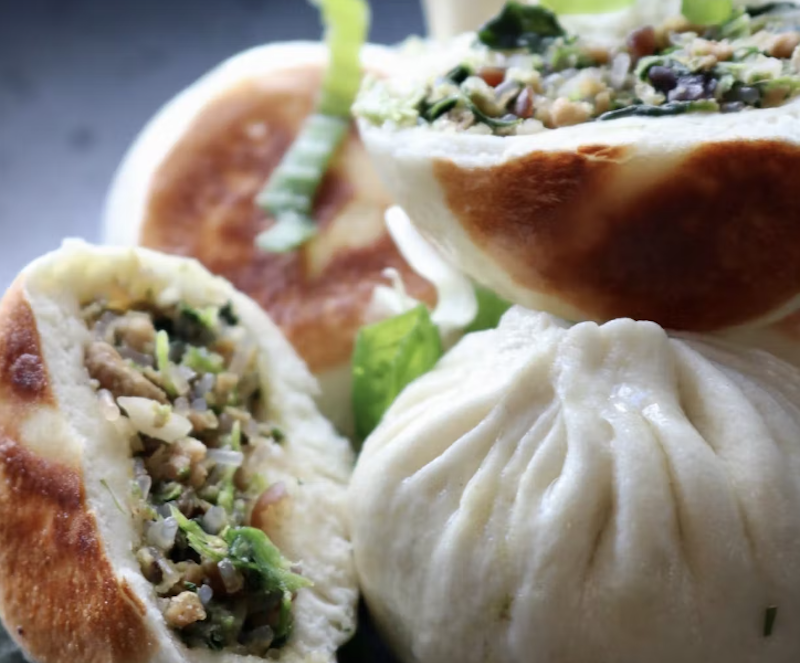 Dumpling Monster
13Dumpling Monster
Thinking of going out to dim sum for Mother's Day? We guarantee it's going to be hectic. Recreate your own dim sum experience at home with a 12 or 24 pack of these meaty vegan dumplings. Each soft and pillowy bun is stuffed with seasoned Beyond Meat, spinach, tofu, woodear mushrooms, and cabbage then lightly pan-fried for a golden and crispy bottom.
Learn MORE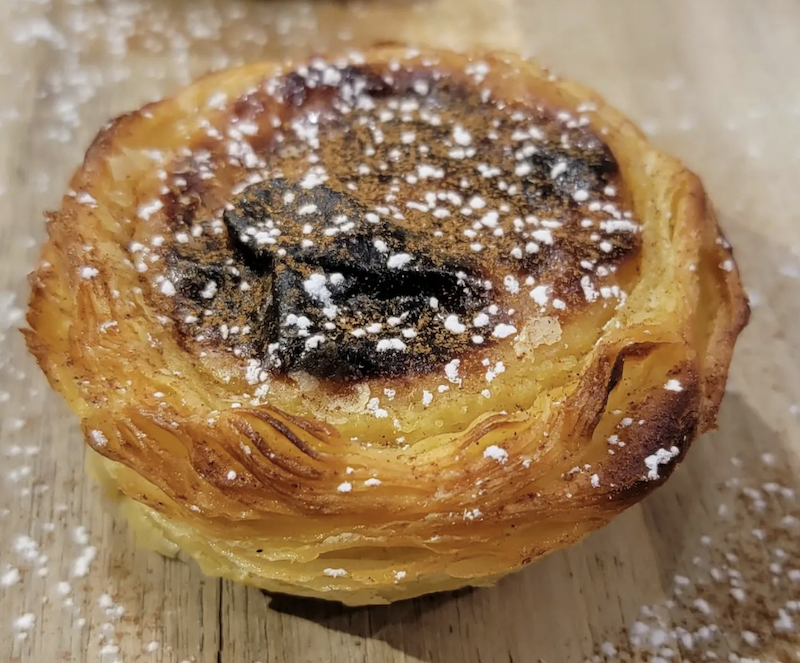 Joey Bats Cafe
14Joey Bats Café
Vegan Portuguese desserts are exceedingly difficult to come by largely due to the fact that they rely heavily on eggy custards. While not completely vegan, this dedicated Portuguese bakery does offer one stellar plant-based option: the Vegan Pastéis de Nata. The individual tarts are encased in a light and flaky pastry dough filled with a rich custard and a caramelized top, all dusted with powdered sugar. Baker's tip: best served warm.
Learn MORE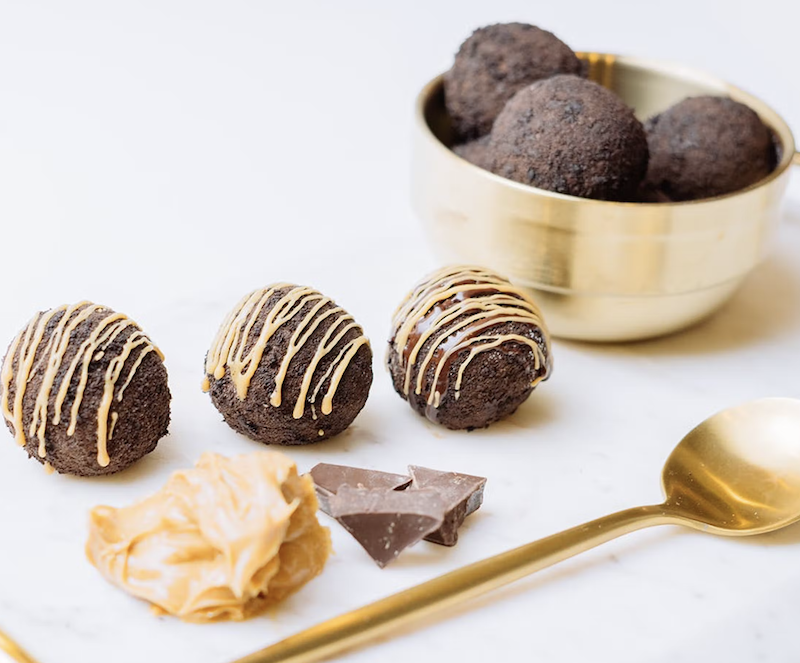 Whipped Urban Dessert Lab
15Whipped Urban Dessert Lab
From melt-in-your-mouth ice cream truffles to a show-stopping ice cream tart, Whipped embodies elevated vegan dessert like none other. The stunning tart is available in multiple flavors to suit every craving Mom could have—from the pretzel-crusted, brunt caramel, and bittersweet ganache Whipped Signature to the ever-indulgent Triple Chocolate. Those purely in search of high-quality ice cream may opt for the pick-your-pint package which comes with four oat-based crème pints in the flavors of your choice.
Learn MORE
For the latest vegan news, read:
Here at VegNews, we live and breathe the vegan lifestyle, and only recommend products we feel make our lives amazing. Occasionally, articles may include shopping links where we might earn a small commission. In no way does this effect the editorial integrity of VegNews.