Bread is one of the oldest, and, arguably, most loved, parts of the human diet. Eaten all over the world in various formats, it's not only tasty, but it's also a good source of carbohydrates. But, depending on the ingredients, it can also be a good source of protein.
Most adults should aim to consume around 50 grams of protein every day, according to the Food and Drug Administration. However, it's important to note that the optimal amount of protein for you can also depend on factors like age and weight, as well as physical activity levels.
To get enough protein, most people who follow a vegan diet turn to foods like tofu, beans, peas, tempeh, and lentils, for example. But, in great news for bread-lovers everywhere, another way to up your intake is to make a protein-packed bread recipe.
Here, we've included some of our favorite recipes. But first, why is high-protein bread good for you?
Is high-protein bread good for you?
It's important to note that not all high-protein breads are created equal. Sometimes, they can be processed white breads, for example, which have had ingredients like pea or soy protein powder added.
While it's not harmful to consume white bread in small amounts, it's worth noting that it can be highly refined and therefore stripped of its natural nutrient content. You should also watch out for breads with whey protein, which isn't vegan, because it's made from cow's milk.
Generally, the most nutritious types of high-protein bread to look for are those made with whole grains and seeds, which, as well as protein, offer plenty of other nutrients, including fiber, and essential vitamins and minerals.
"Overall, seeds are a great source of plant-based protein," Abby Chan, MS, RDN, told Shape. "[They're] going to have higher amounts of nutrients like magnesium or zinc, depending on the seed."
You can also make bread with ingredients like almond or chickpea flour, for example, to up the protein content even more.
7 vegan high-protein bread recipes
If you're particularly attached to your favorite loaf, you don't have to buy or make high-protein bread at all, because you can simply up your protein intake by spreading it with nut butter or making a tofu or tempeh sandwich, for example.
But if you do want to try your hand at high-protein bread recipes, you've come to the right place. We've picked some of our favorites below.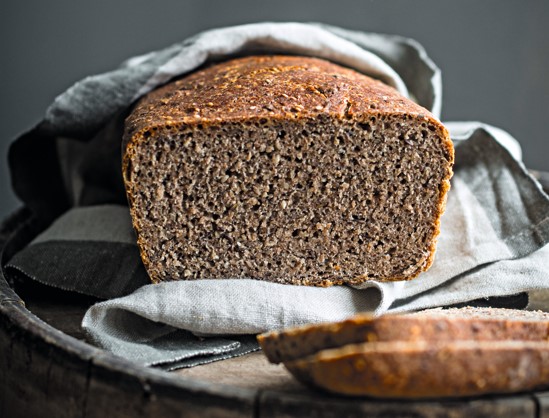 1 No-Knead Homemade Spelt Bread
This Norwegian-inspired recipe contains two types of ancient flour, spelt, and emmer, both of which are good sources of protein. It also features flax and sesame seeds, making it a great nutritious, protein-rich choice for sandwiches, toast, grilled cheeses, and more.
Get the recipe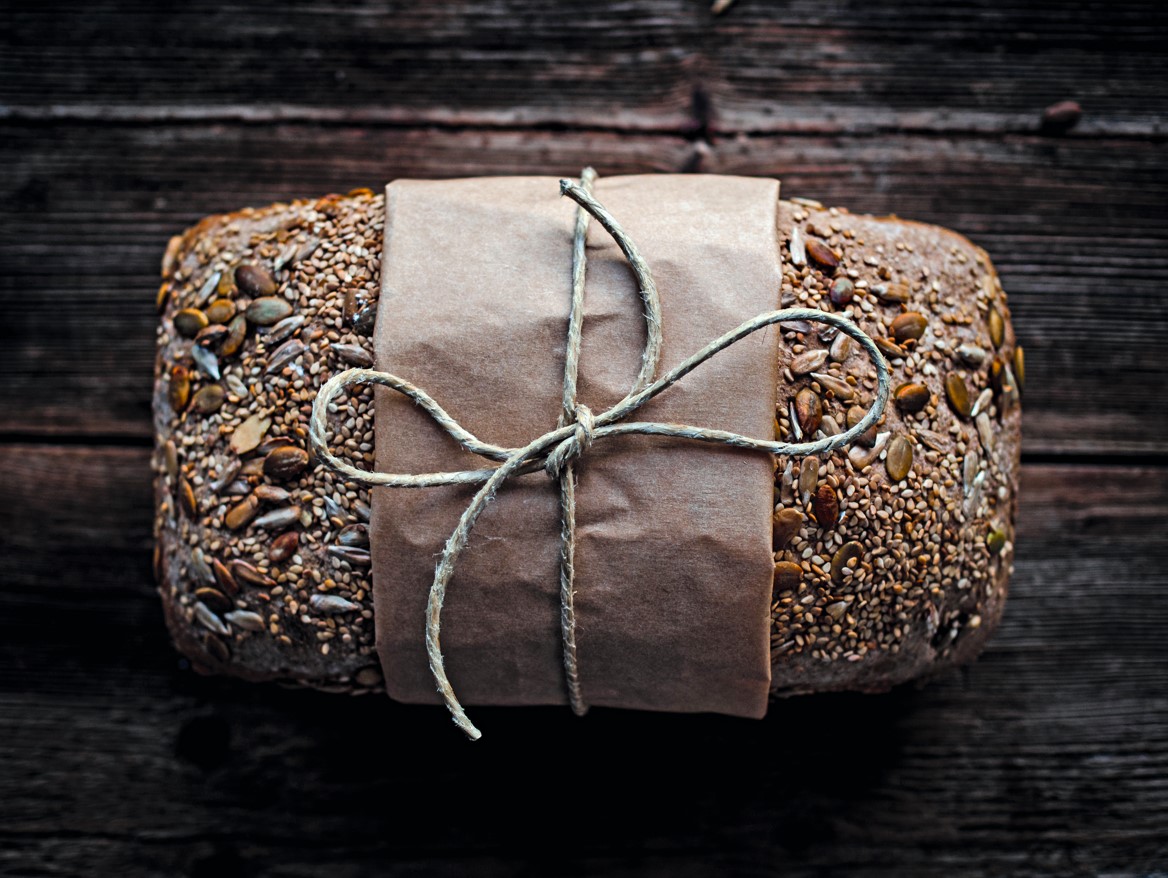 Norwegian Baking Through the Seasons
2 Hearty Seed Bread
Just like the name promises, this bread recipe is packed with a variety of different seeds. You can choose your favorite types and increase the amount if you like, but this recipe suggests using three tablespoons of sunflower, pumpkin, flax, and sesame.
Get the recipe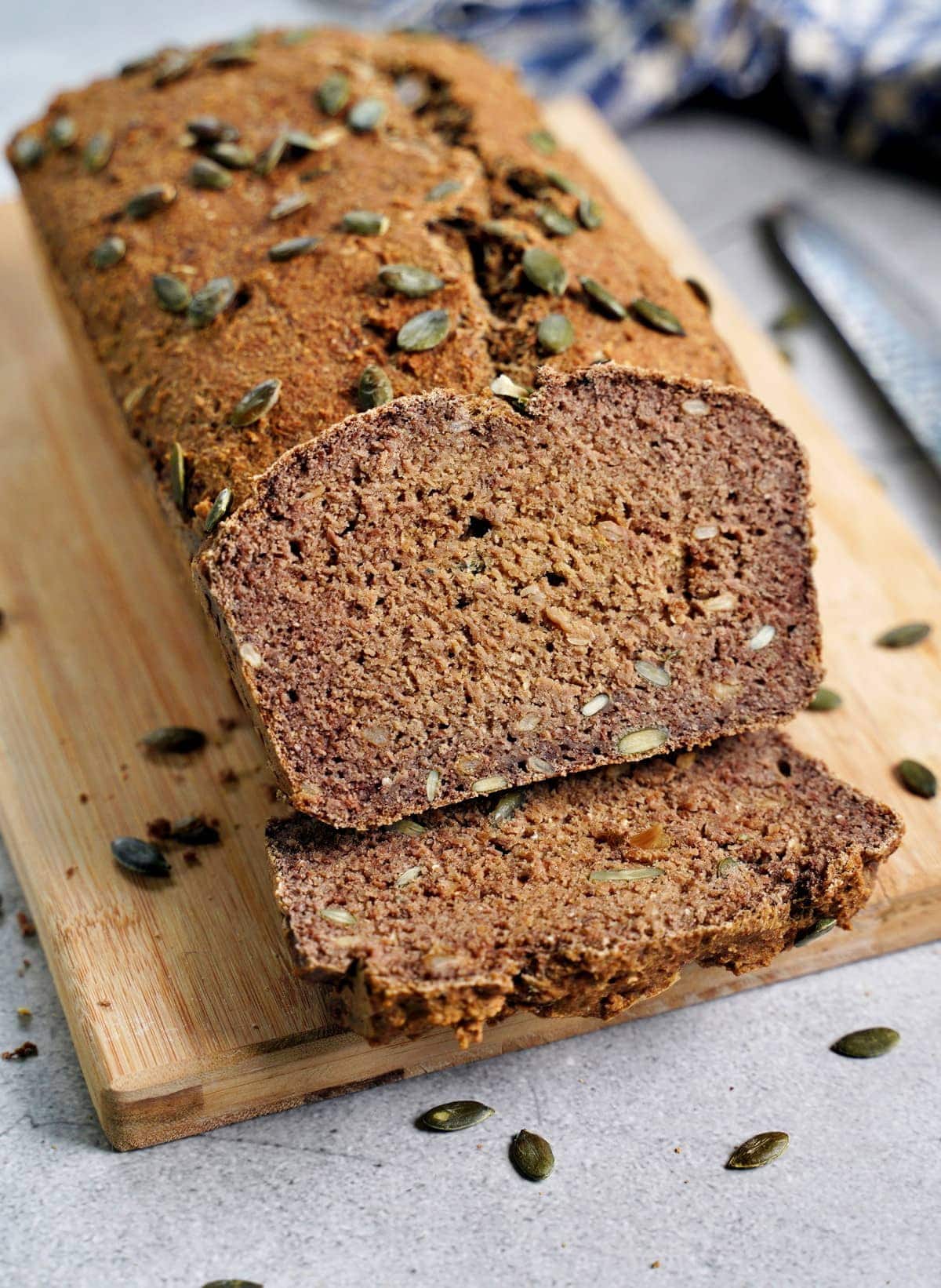 Ela Vegan
3 Gluten-Free Lentil Bread
This tasty, hearty bread recipe is made with lentils, which is a particularly protein-rich plant-based ingredient. But it doesn't stop there. It also calls for chickpea flour and six tablespoons of seeds, but you can also swap in nuts if you prefer (or use both!).
Get the recipe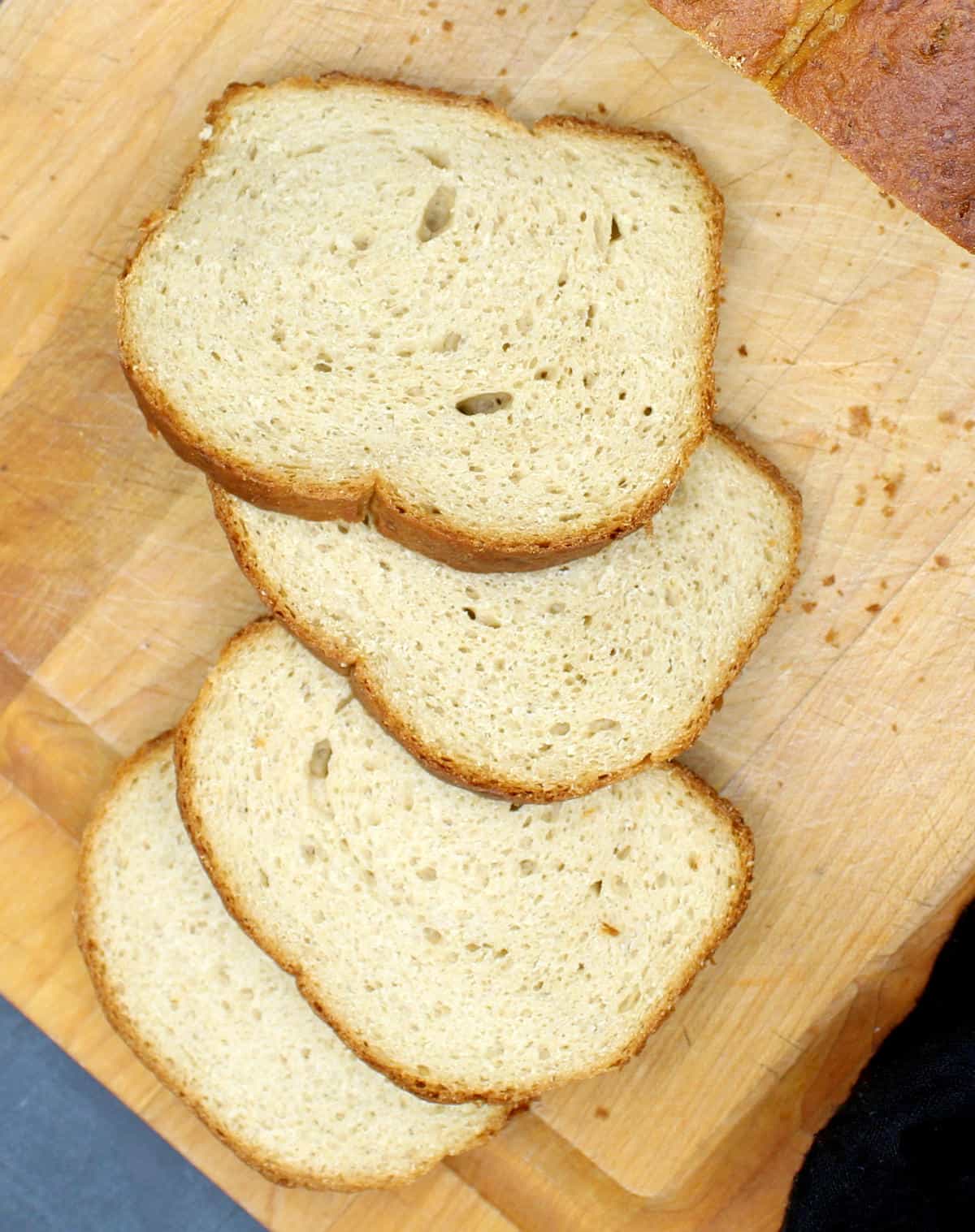 Holy Cow Vegan
4 Whole Wheat Sandwich Bread
Listen up, sandwich-lovers: your daily PB&J is about to get even more protein-packed, thanks to this whole wheat-based recipe, which boasts around six grams of protein per slice. It's light and easy to make, and the only issue you'll have is not eating the entire batch in one sitting.
Get the recipe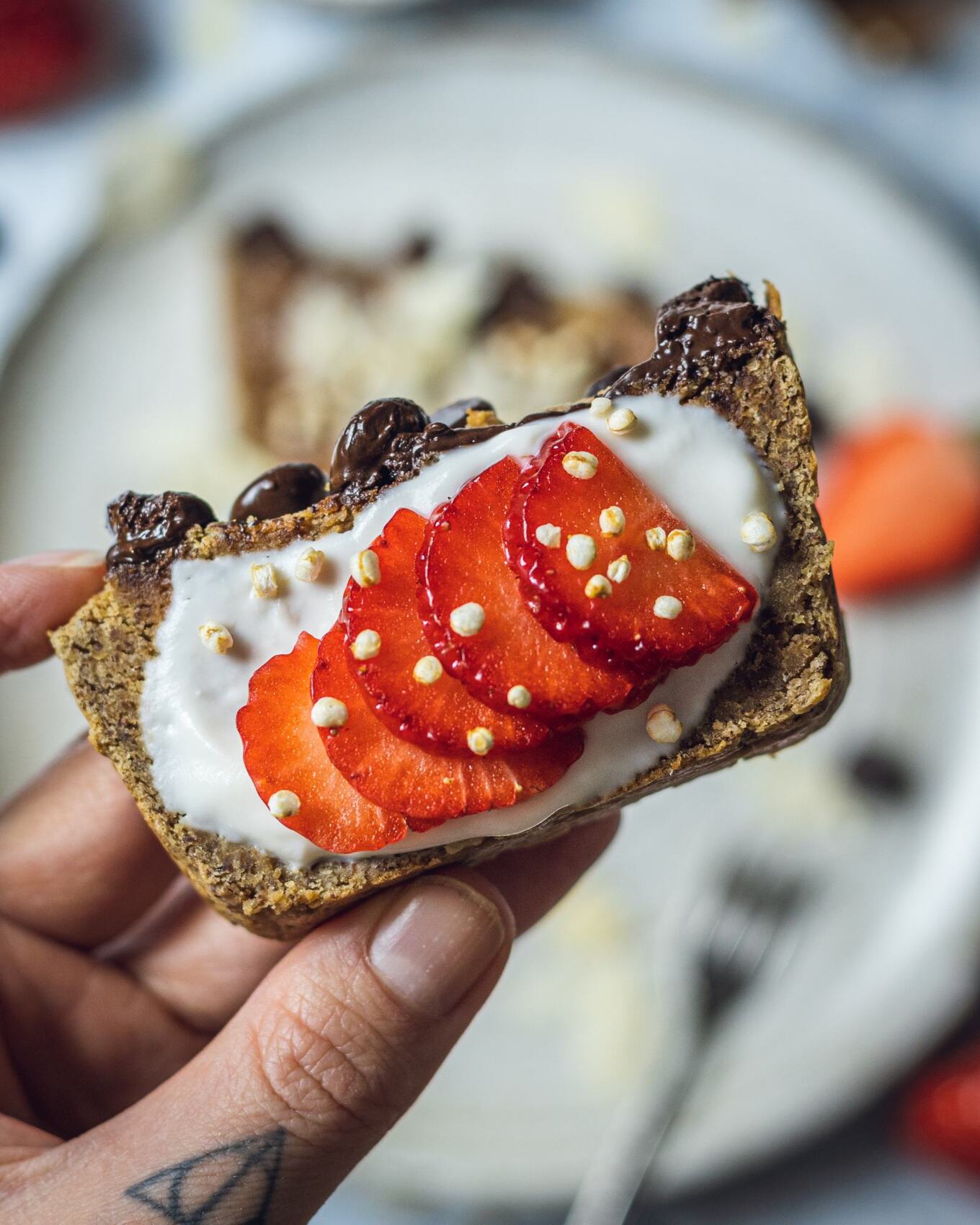 Romy London
5 Flourless Protein Bread
If you're eating low-carb right now, or you simply can't be bothered to head to the grocery store for more flour, try this flourless bread recipe, which is just as delicious as conventional bread, only it's a little more moist and squidgy (in a good way). Due to the fact it's made with plant milk, chickpeas, protein powder, flax seeds, and almond butter, it's also packed with protein.
Get the recipe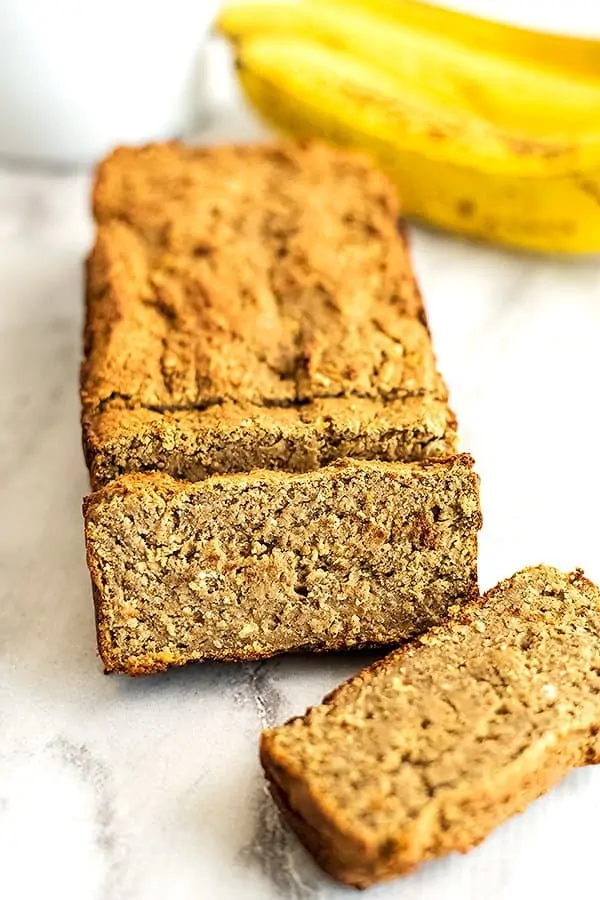 Bites of Wellness
6 Protein Banana Bread
Sometimes, regular bread just won't do. For those days when you want something a little sweeter, give this healthy, filling banana bread recipe a try. Made with ground flax, oat flour, and protein powder, it's the ultimate protein-packed comfort food.
Get the recipe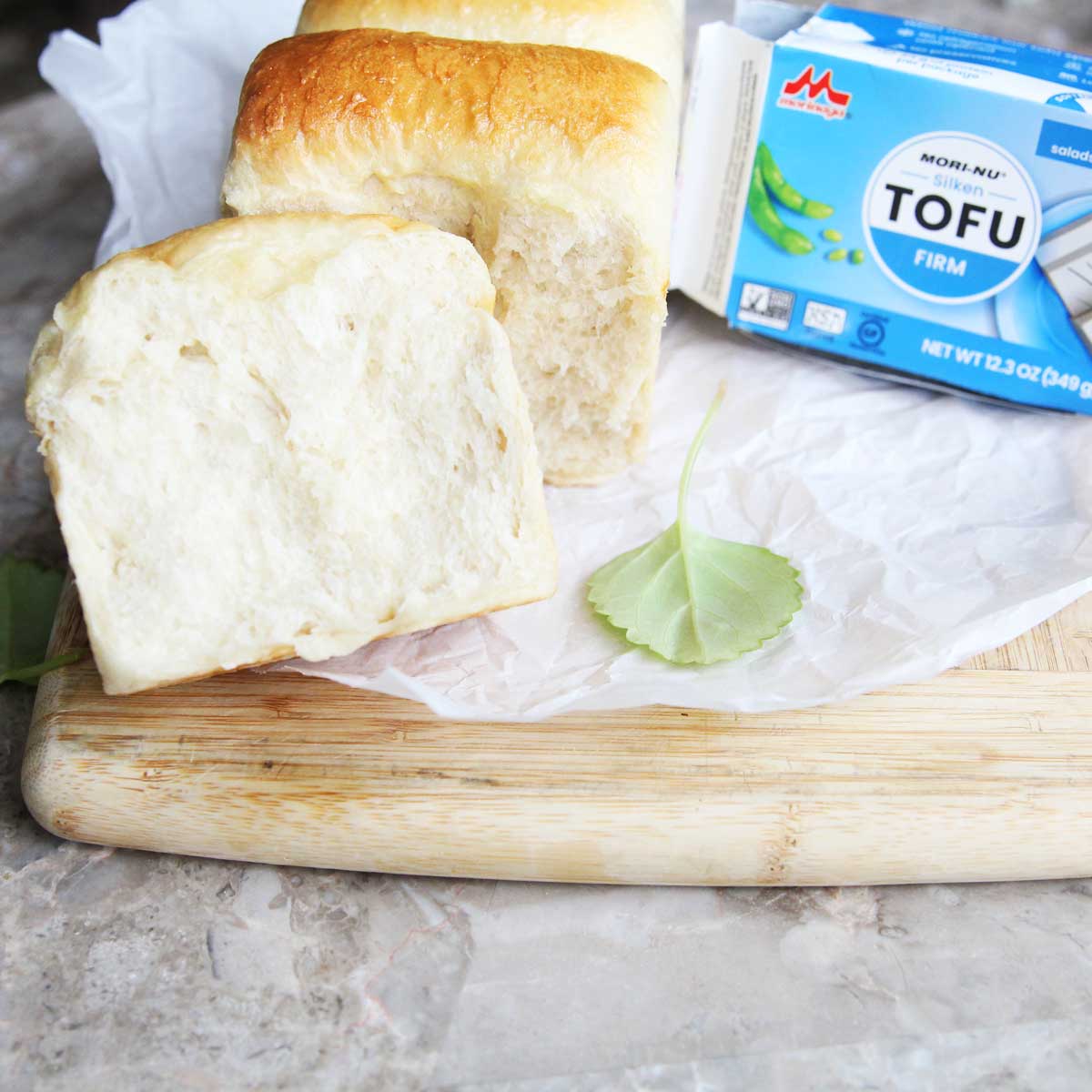 All Purpose Veggies
7 Silken Tofu Bread
Silken tofu can be used to make a lot of things (sauces, soups, dips, and so on), but did you know it can also be baked into bread, too? This recipe—based on tofu yeast bread, which is eaten across East Asia—proves that white bread can be delicious, nutritious, and a great source of protein.
Get the recipe
For more on bread, read: