When it comes to cooking, we are always on the lookout for ingredients to add to our culinary repertoire. Matcha is one of those ingredients. Its versatility allows for many different uses whether it be used for making drinks, cooking, or even baking. Before you don your apron, let's jump into a few matcha basics first.
What is matcha?
A staple of the Japanese tea ceremony, matcha is made from shade-grown leaves of the Camellia sinensis plant that have been finely ground into a powder. Traditionally, it's whisked into hot water using a special brush consisting of many stiff bamboo bristles. However, it's also served as a latte, over ice, or as an ingredient in desserts, soba (buckwheat noodles), and more.
The benefits of matcha
Matcha can be a part of a healthy, plant-based lifestyle. Additionally, the science behind the benefits of matcha is promising. A type of green tea, matcha is high in antioxidants, which help protect our bodies from free radicals, compounds that can lead to damaged cells and even chronic disease.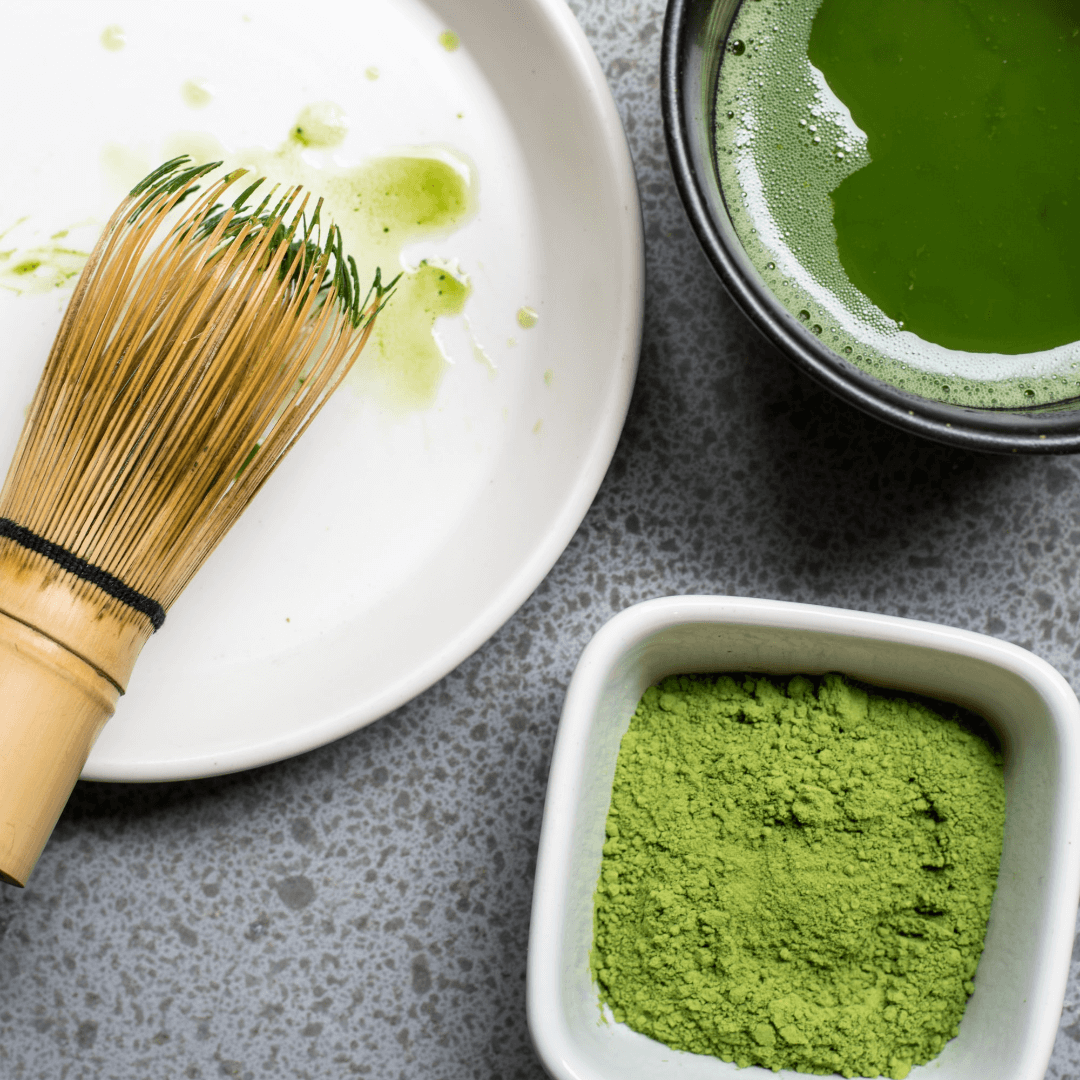 Alice Pasqual
Studies show that matcha can aid in boosting brain function, promoting heart health, and protecting the liver. Research has also shown that matcha may help aid cancer prevention due to its high amount of epigallocatechin-3-gallate, a compound known for its anti-cancer properties.
18 vegan matcha recipes
Want to learn how to use matcha in vegan recipes? We've got just the recipes for you.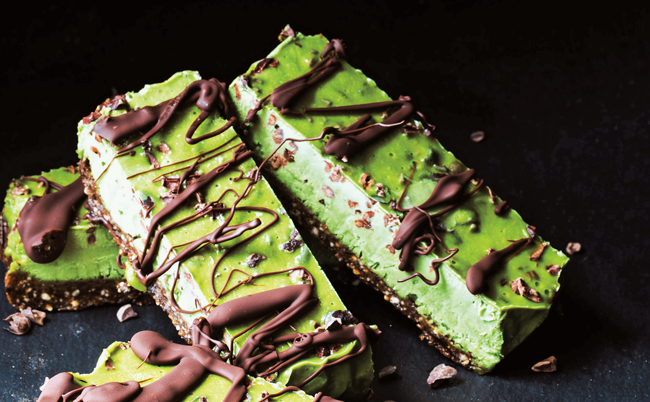 Page Street Publishing
1 Two-Step Vegan Matcha Chocolate Energy Bars
The chewy crust made from roasted hazelnuts and raisins, the velvety cheesecake-like filling made from matcha and raw cashews, and a generous drizzle of vegan chocolate make this raw-ish vegan dessert a winner in our books.
Get the recipe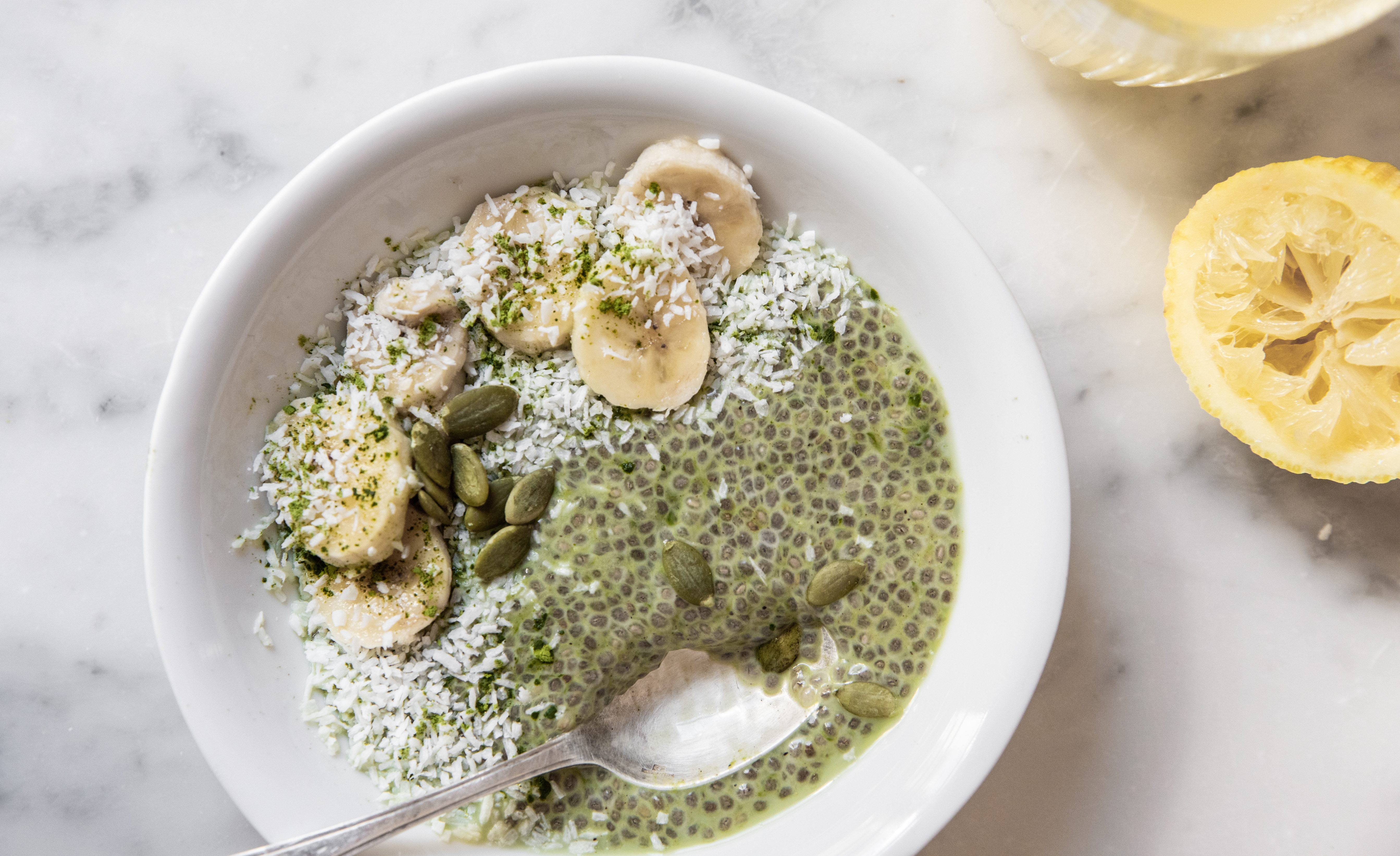 Greta Rybus
2 Energizing Matcha Chia Pudding
Prep this matcha chia pudding in mason jars in the evening so you can just grab it and go in the morning for an easy vegan breakfast. It's a little bit earthy, a little bit sweet, and it has a gorgeous minty-green color—after all, you eat with your eyes first.
Get the recipe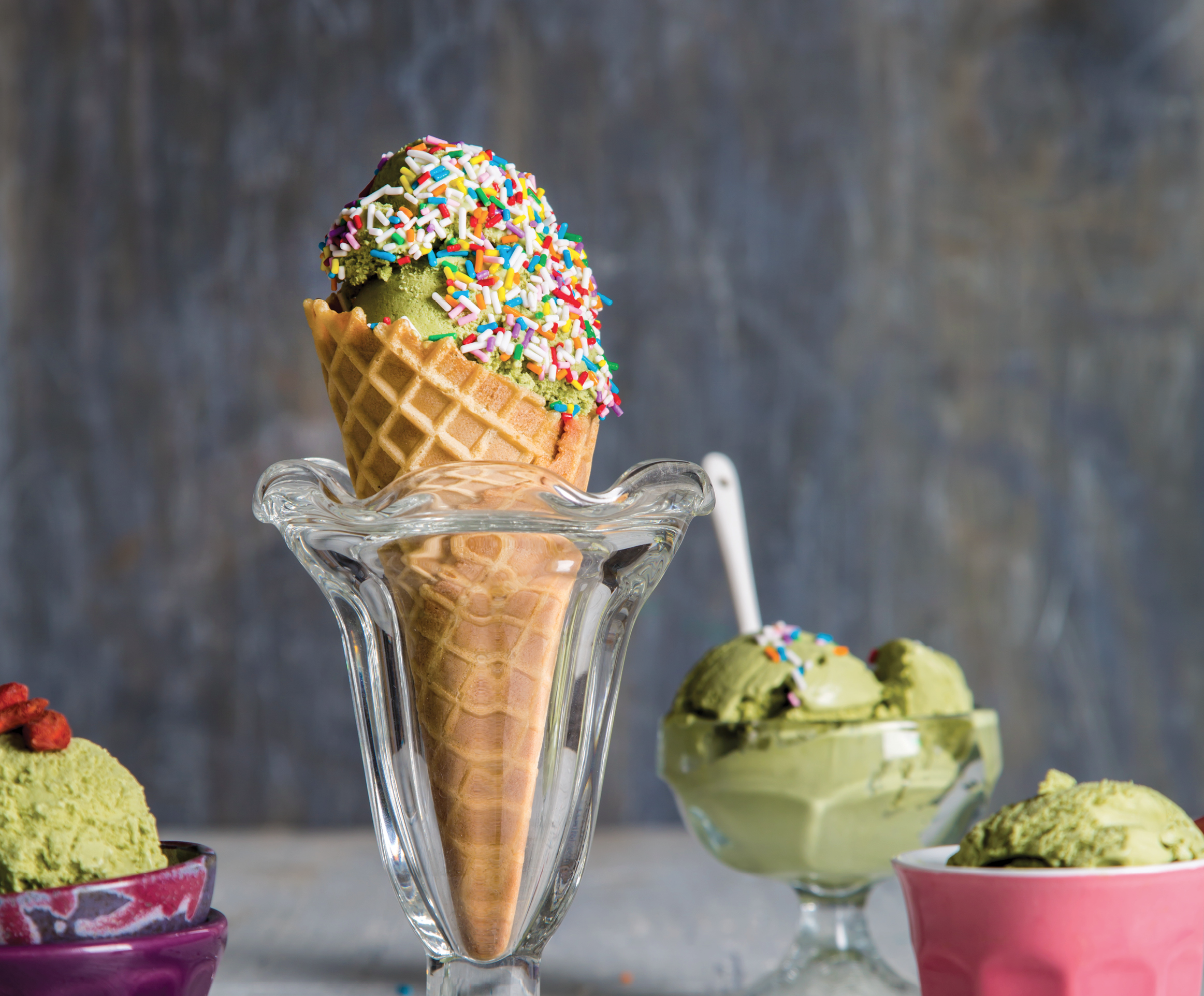 Brilynn Ferguson
3 Creamy Coconut Cashew Matcha Ice Cream
Reminiscent of the dairy-based version of matcha ice cream found in Japanese restaurants, this frozen treat is made decadent thanks to the use of raw cashews and full-fat coconut milk. It has a texture similar to soft-serve ice cream, so it's perfect for scooping into a cone.
Get the recipe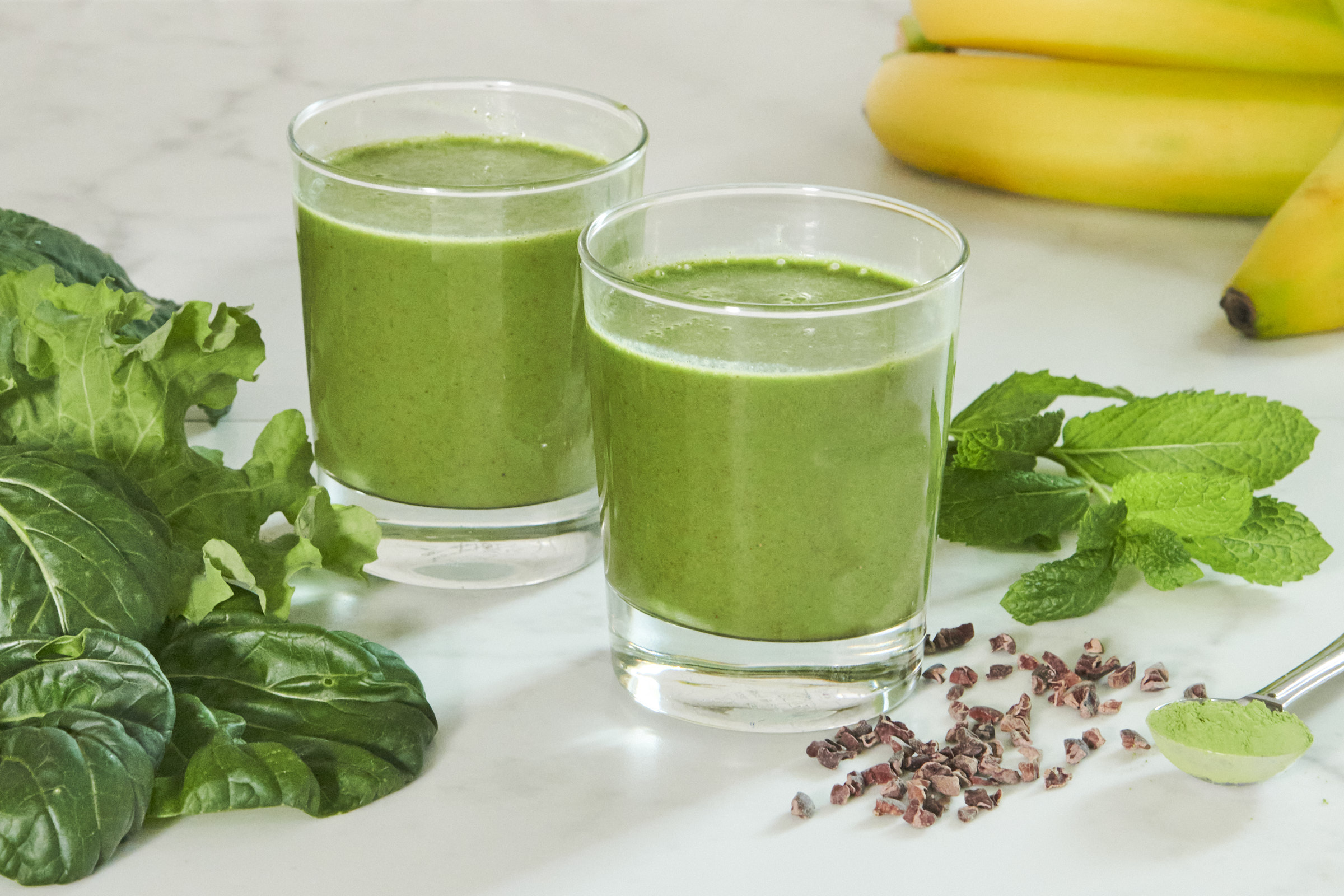 Lettuce Grow
4 Matcha Mint Chip Smoothie
Matcha was made for green smoothies. This minty, creamy beverage can replace your morning coffee, thanks to the use of matcha, while kale, bananas, and almond milk deliver a healthy dose of vitamins and minerals. Add a scoop of protein powder for a post-workout snack.
Get the recipe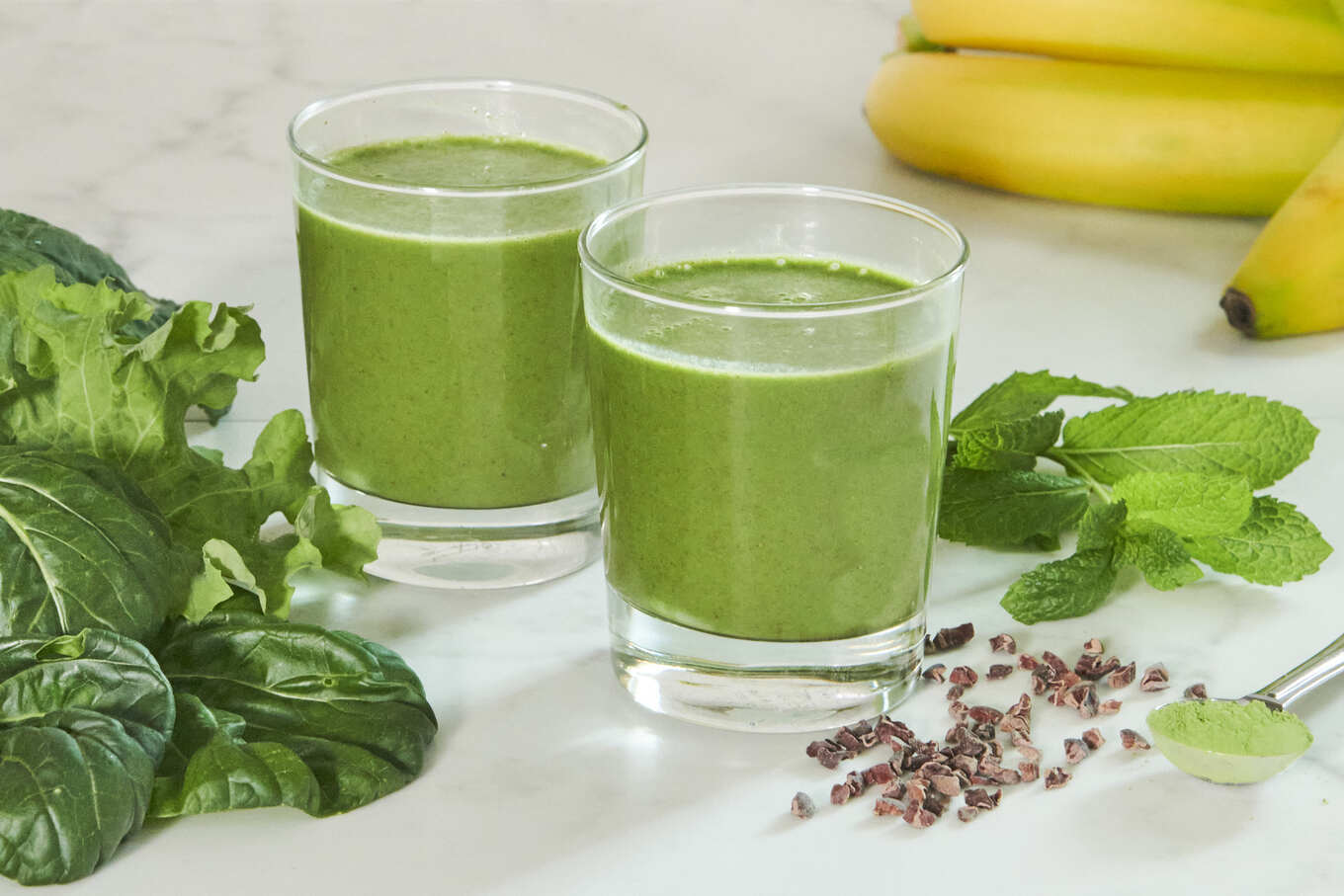 Lettuce Grow
5 Matcha Mint Chip Smoothie
Matcha was made for green smoothies. This minty, creamy beverage can replace your morning coffee, thanks to the use of matcha, while kale, bananas, and almond milk deliver a healthy dose of vitamins and minerals. Add a scoop of protein powder for a post-workout snack.
GET THE RECIPE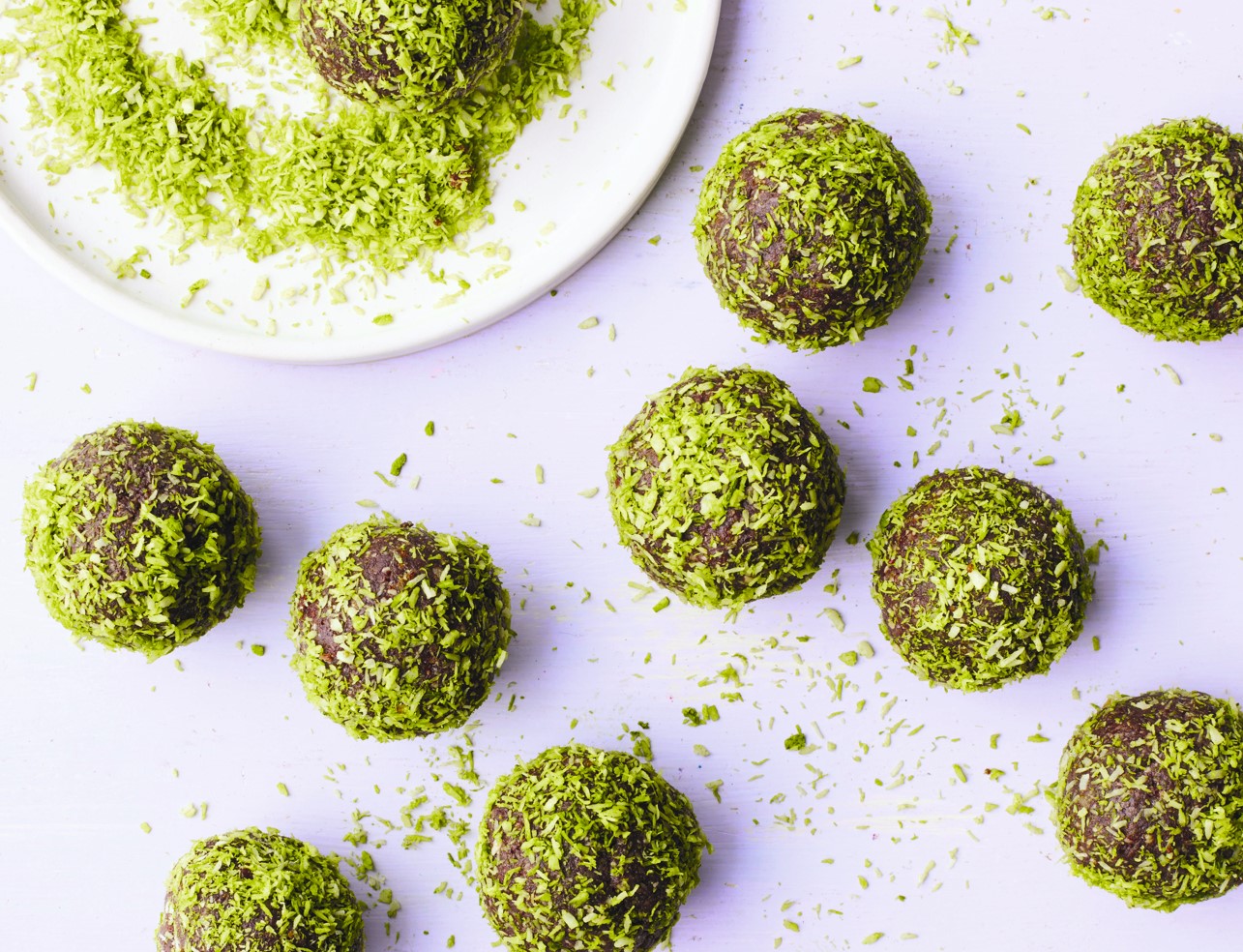 Vegan Chocolate Treats
6 Vegan Matcha Chocolate Coconut Balls
These tasty date balls—featuring a mild and earthy blend of matcha and cacao—are a quick, easy, and nutritious snack that all the family will love. For extra flavor, mix in berries, chocolate chips, or nuts, depending on your personal preference.
Get the recipe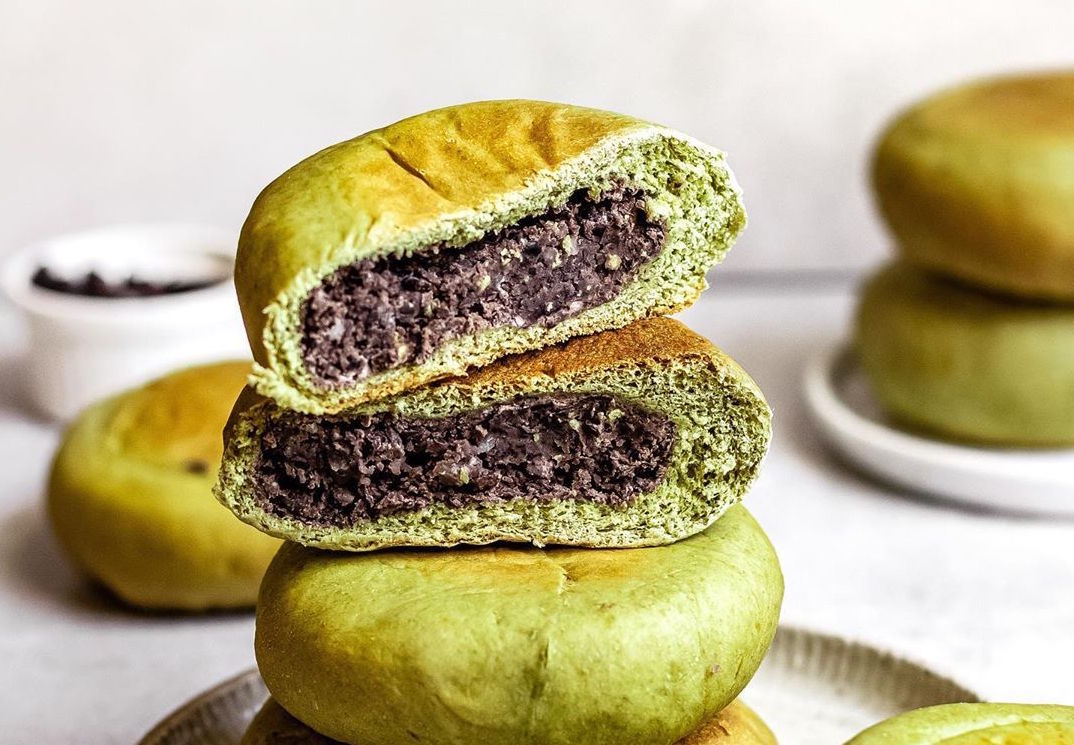 7 Vegan Pandan (or Matcha) Buns With Sweet Bean Filling
These sweet, soft, fragrant buns are made with pandan, which is a tropical plant with a distinctive aroma, a nutty taste, and a vibrant green color. If you don't have any on hand, you can get a similar result using matcha, which is just as green and just as delicious.
Get the recipe
Alison Marras
8 Dairy-Free Matcha Latte
Frothy, earthy, and creamy, this simple vegan matcha latte recipe teaches you the basics for whisking up an excellent morning or afternoon pick-me-up. You can pair it with any dairy-free milk you like, however, we highly recommend using oat, soy, or cashew for a decadent froth.
Get the recipe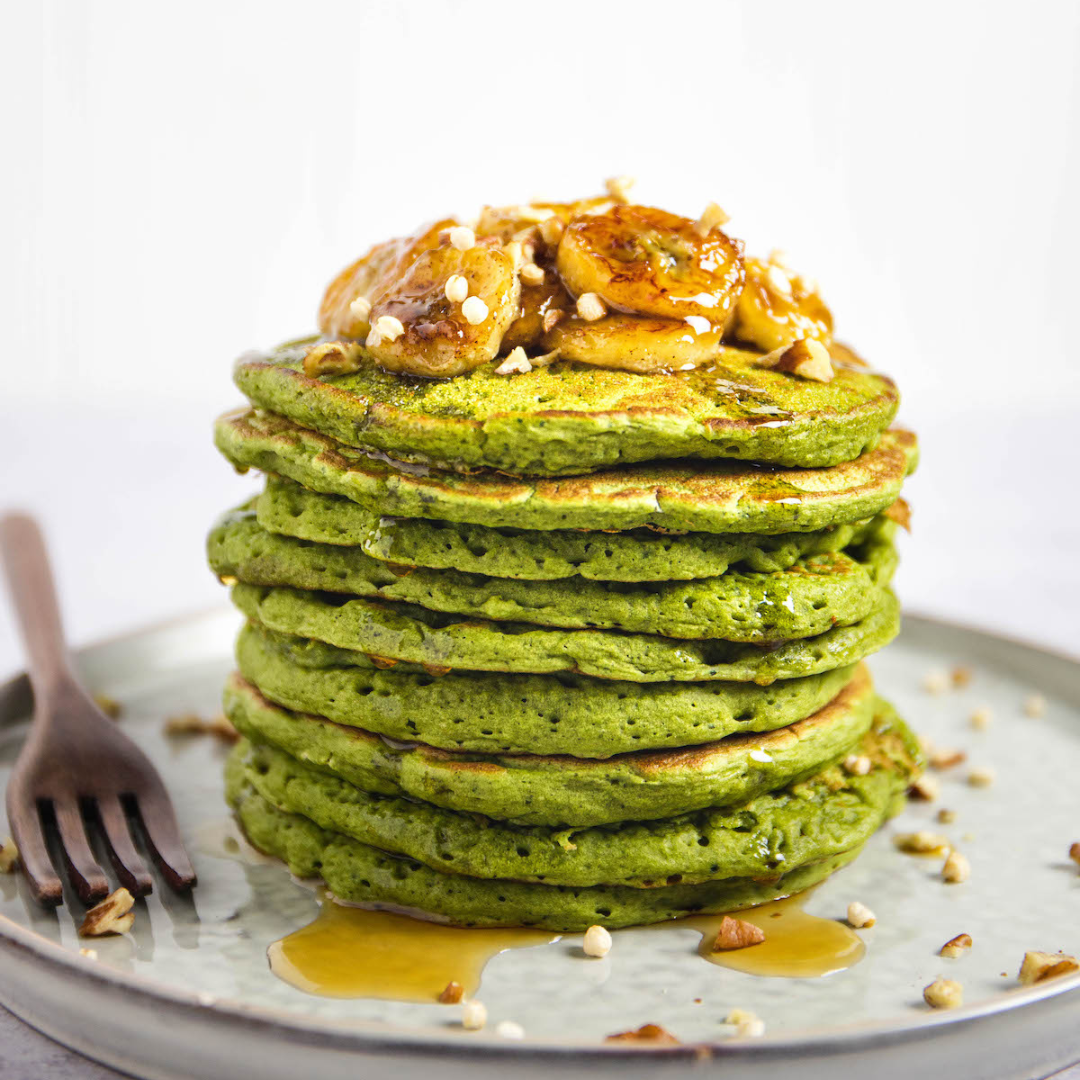 Spoonful of Kindness
9 Vegan Matcha Pancakes With Caramelized Bananas
Breakfast is served—or lunch, or dinner, or your midnight snack … These vegan matcha pancakes are good for any time of the day. They're fluffy, thanks to the use of dairy-free buttermilk (simply combine apple cider vinegar and plant-based milk), plus the matcha powder brings an earthiness that helps balance out the sweetness of the maple syrup and the caramelized banana topping.
Get the recipe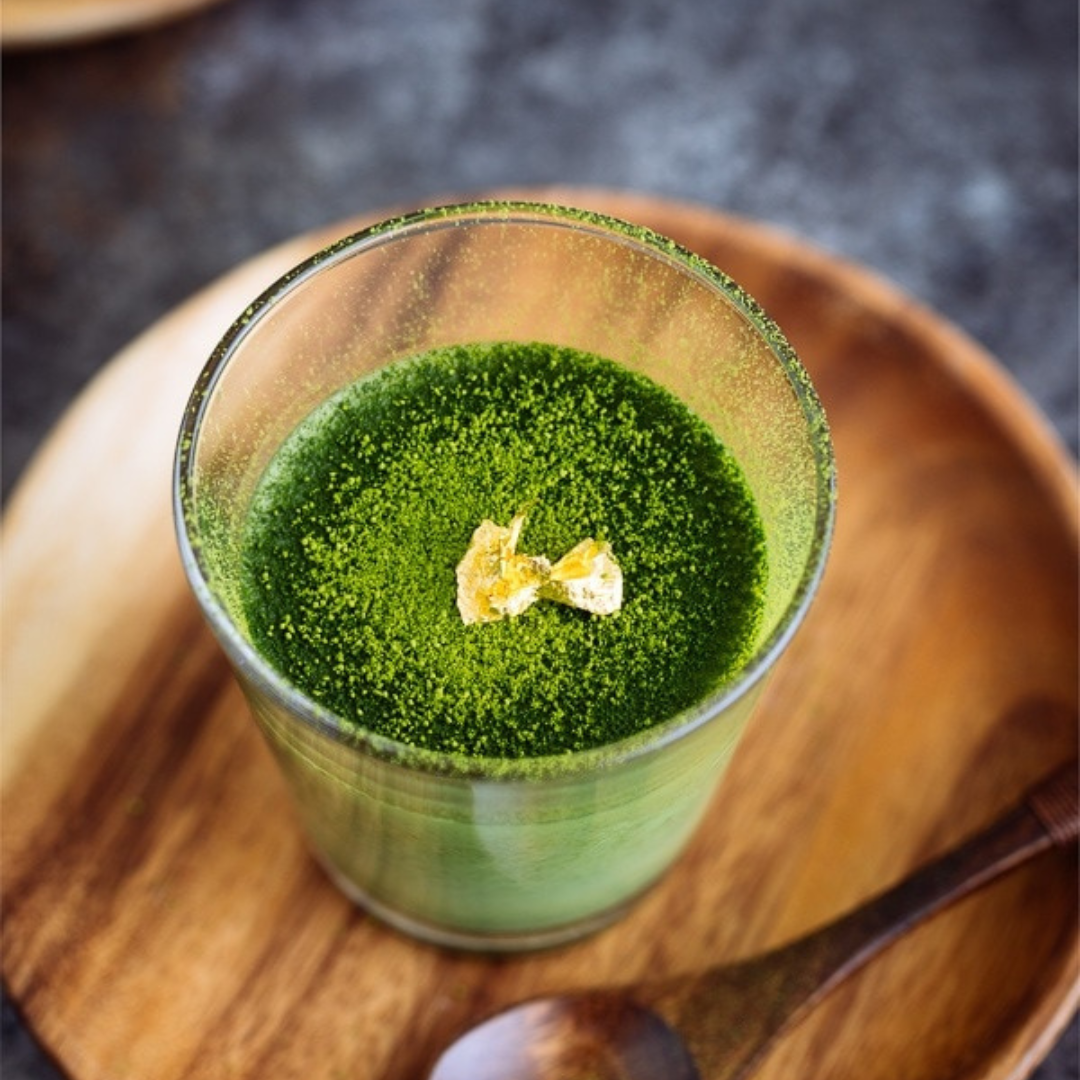 Namiko Chen
10 Vegan Matcha Panna Cotta
This gelatin-free matcha panna cotta uses soy milk instead of dairy and kanten powder in place of gelatin. Kanten is a clear, flavorless, gelatinous substance obtained from edible red algae called gelidiales. It is commonly used in wagashi (traditional Japanese confections), but it serves as the perfect gelatin substitute in this vegan Japanese-Italian fusion dessert.
Get the recipe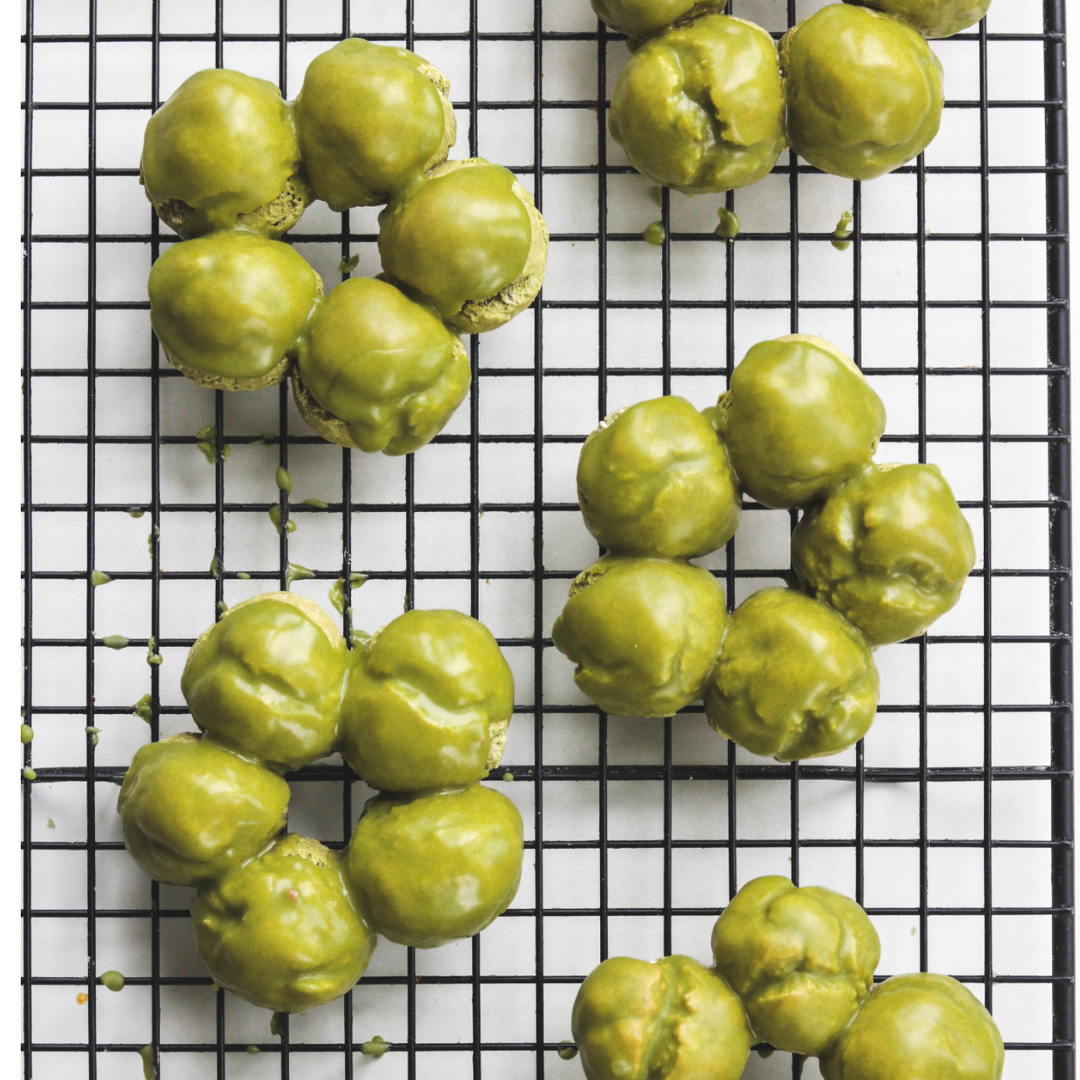 Lisa Kitahara
11 Vegan Matcha Mochi Donuts
Inspired by "pon de ring" donuts, the signature snack from the Japanese chain Mister Donut, these mochi donuts have a soft, chewy texture. It's all thanks to the use of mochiko, a flour made from glutinous short-grain sweet rice. These donuts are baked, so no need to fuss over a pot of bubbling oil.
Get the recipe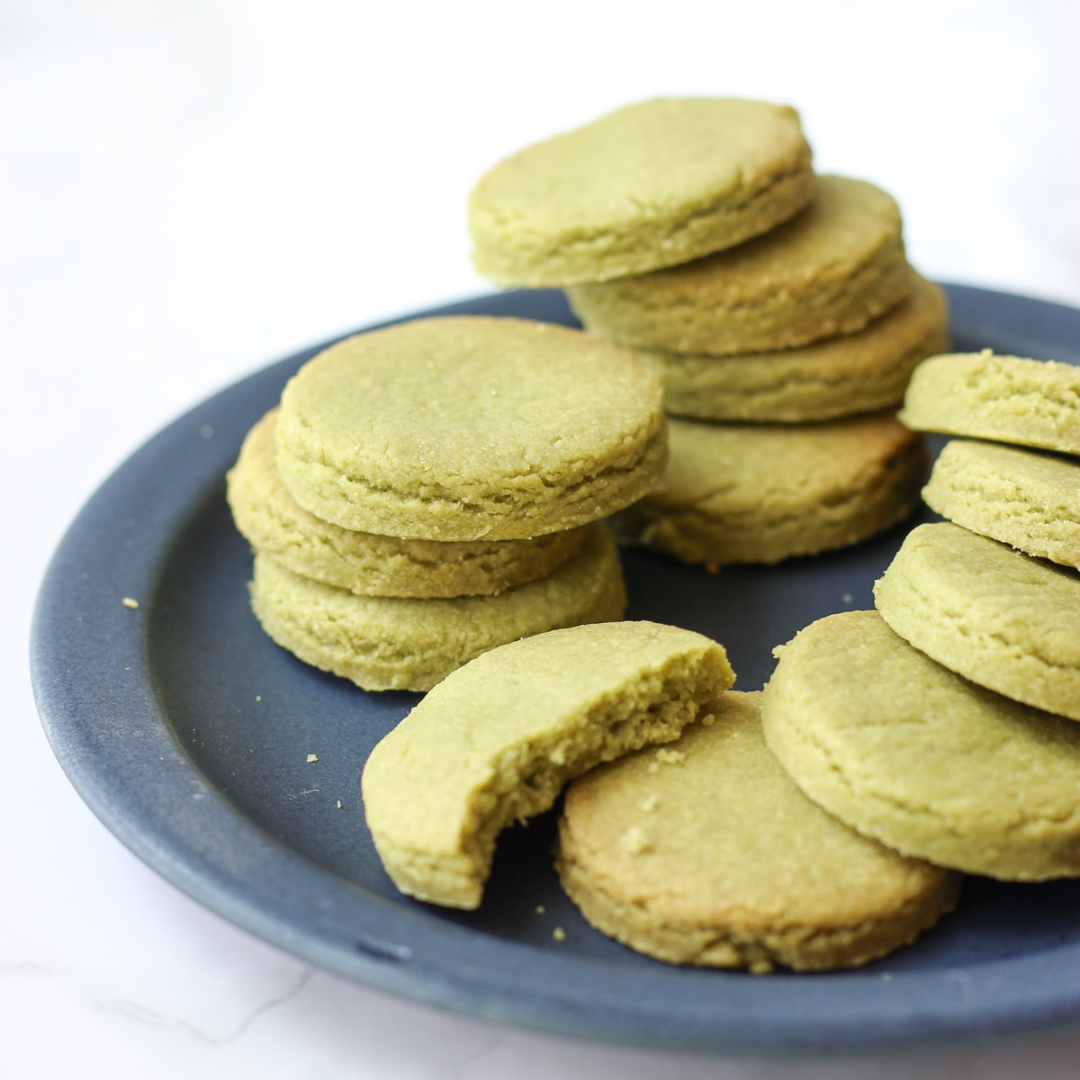 Chef Ja Cooks
12Easy Vegan Matcha Cookies
When it comes to baked goods, "easy" is, by far, one of our favorite descriptors. These matcha-infused cookies have a crispy, crunchy texture thanks to almond flour, that just melts away in your mouth. Pair it with your favorite plant-based milk for dipping.
Get the recipe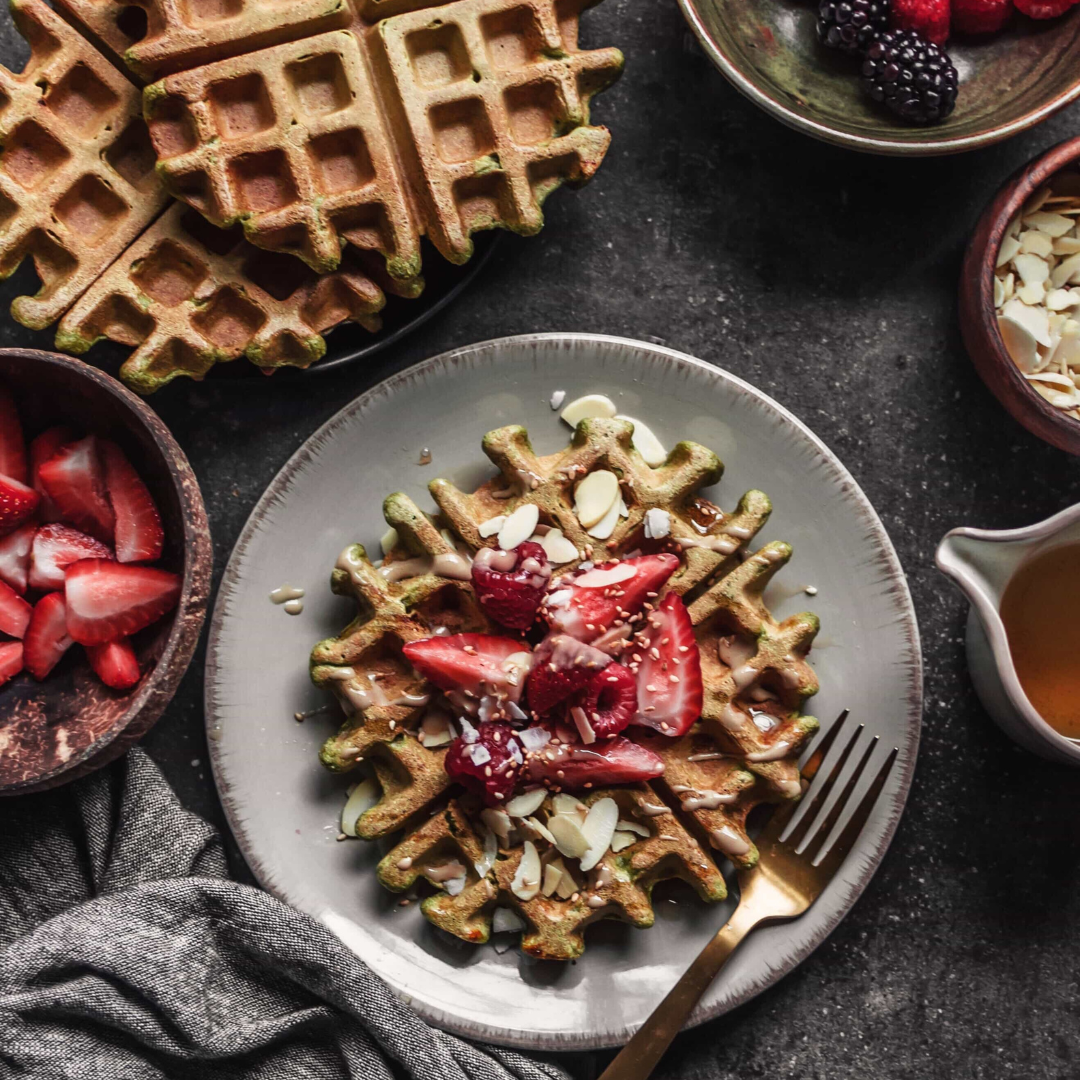 Hannah Che
13 Vegan Matcha Waffles
Subtly sweet with crispy golden edges and a soft, green-tinted interior, these vegan waffles require only one bowl to make. Pair them with strawberries, a dollop of coconut cream, and a drizzle of maple syrup.
Get the recipe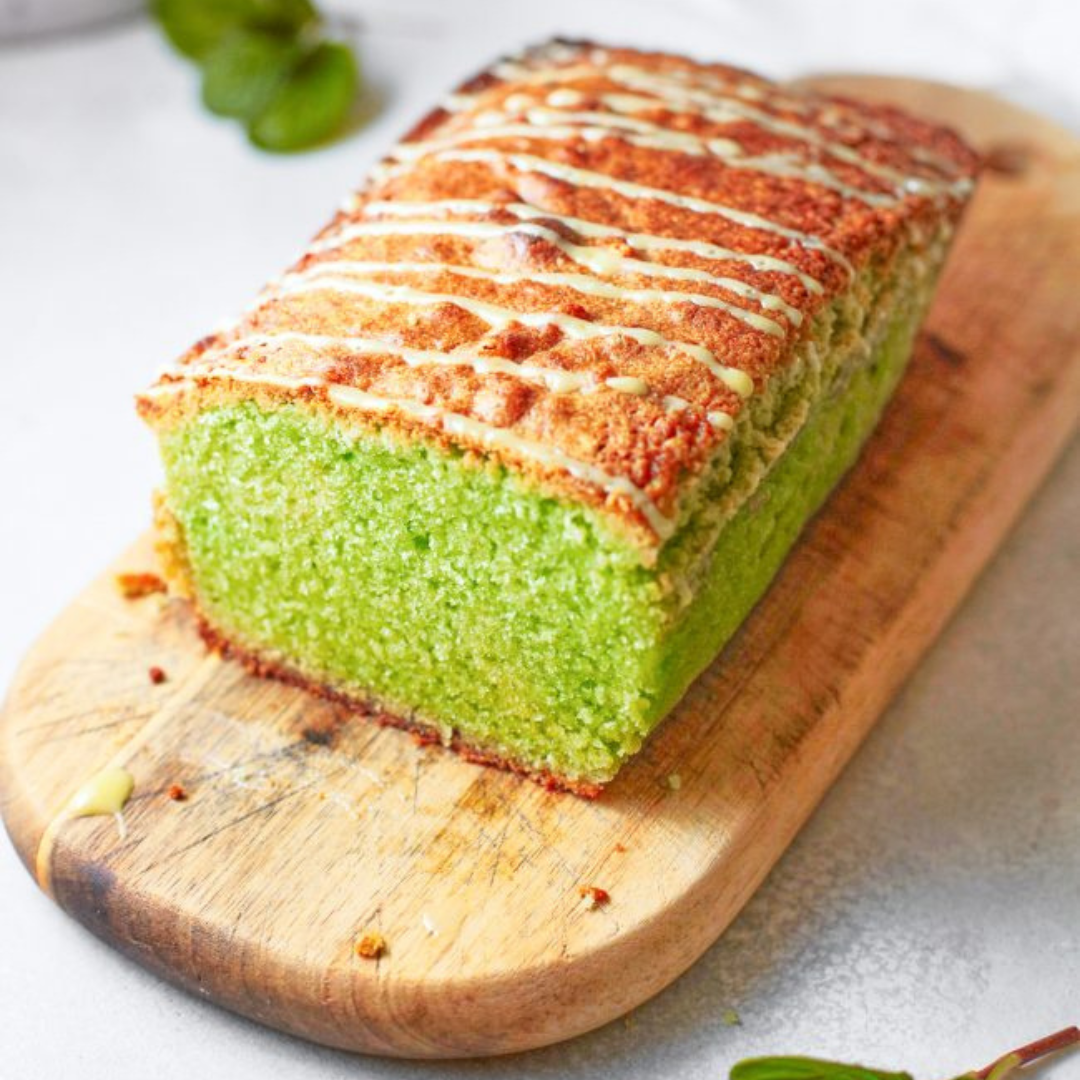 Victoria Yore
14 Vegan Matcha Pound Cake
As far as cakes go, pound cake is one of the easiest forms to master. Made from seven ingredients that you combine in one bowl (kudos to fewer dishes that need washing), this matcha-infused dessert is sweet, earthy, and elevated by a simple glaze.
Get the recipe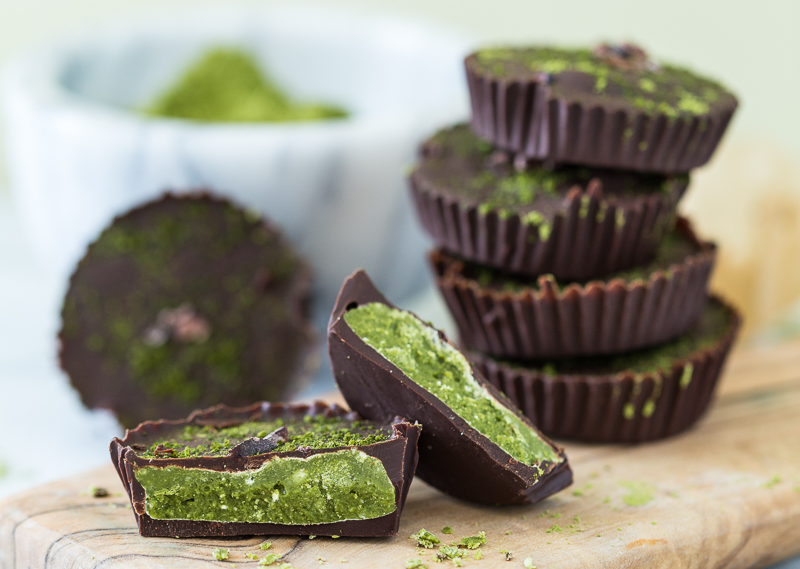 Kristy Turner
15 Vegan Matcha Butter Cups
Bittersweet dark chocolate and earthy matcha are a match made in heaven in these simple butter cups. Make a batch this holiday season for gifting to friends and family as stocking stuffers.
Get the recipe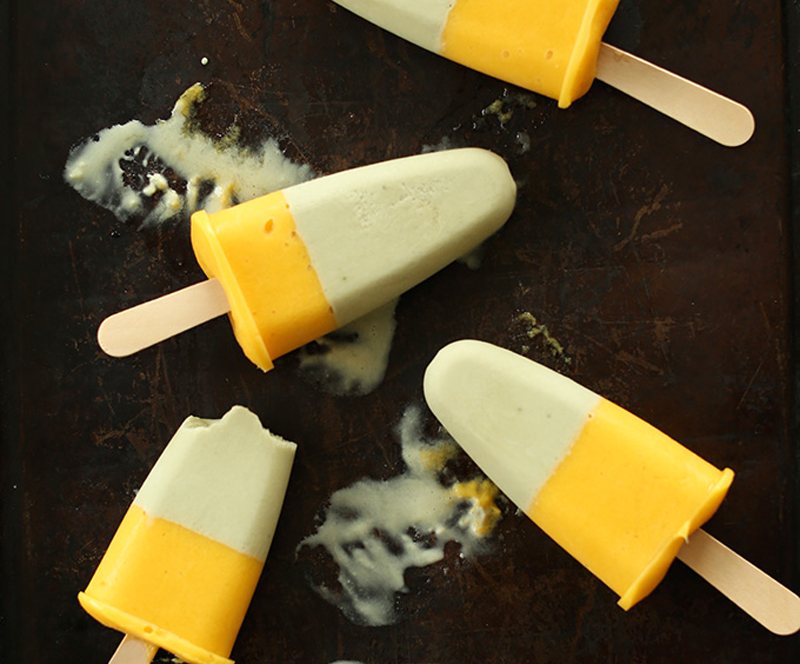 Dana Shultz
16 Mango Green Tea Pops
Tropical flavor meets ceremonial tea in these dairy-free popsicles, which utilize coconut cream for a creamsicle-like texture. Be sure to double the batch, because we guarantee that they'll disappear from the freezer in no time.
Get the recipe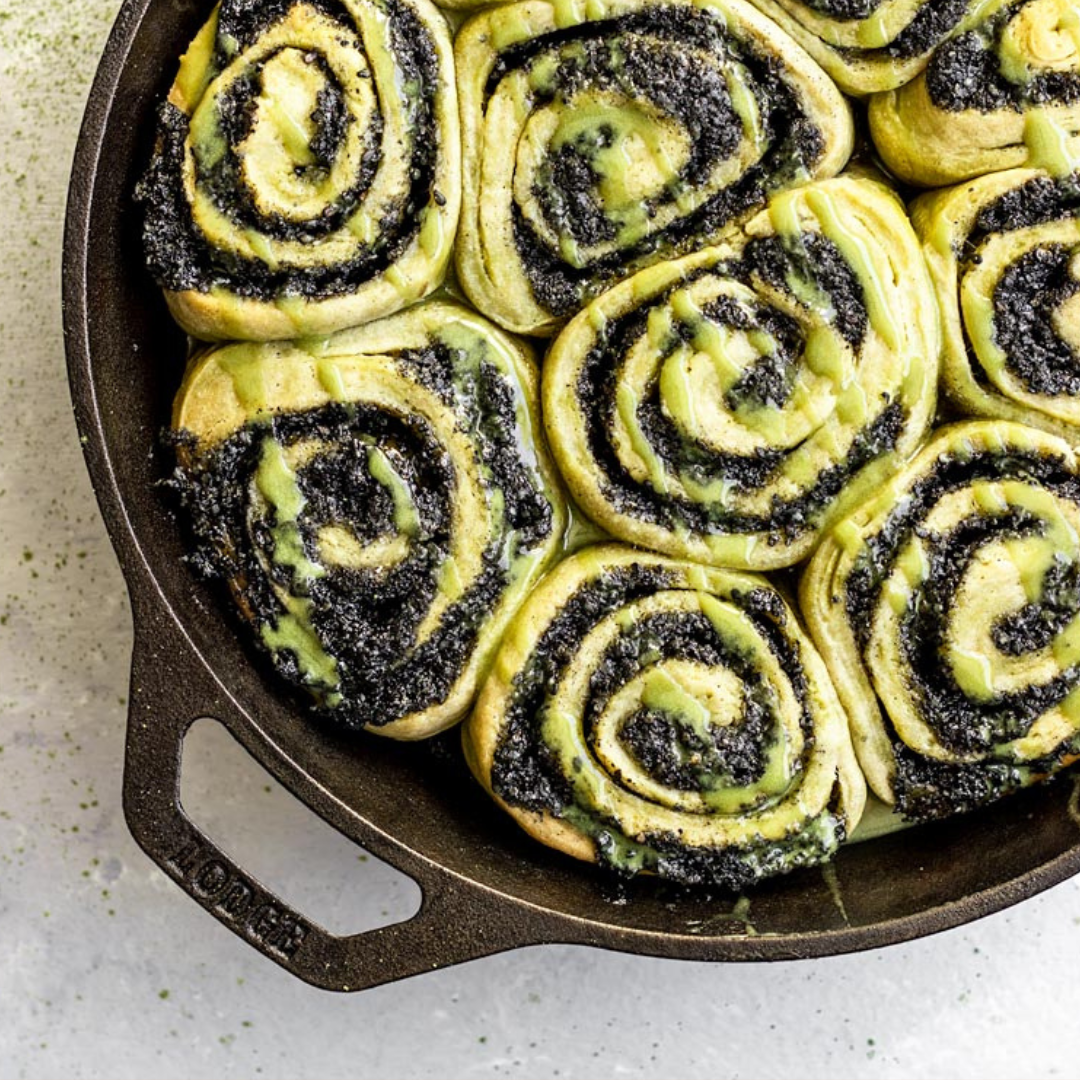 Short Girl Tall Order
17 Vegan Matcha Black Sesame Sticky Buns
These sweet sticky buns are well worth the effort of making your own dough. Black sesame has a nutty flavor that mingles with matcha's naturally grassy flavor in this breakfast or dessert that's not overly sweet.
Get the recipe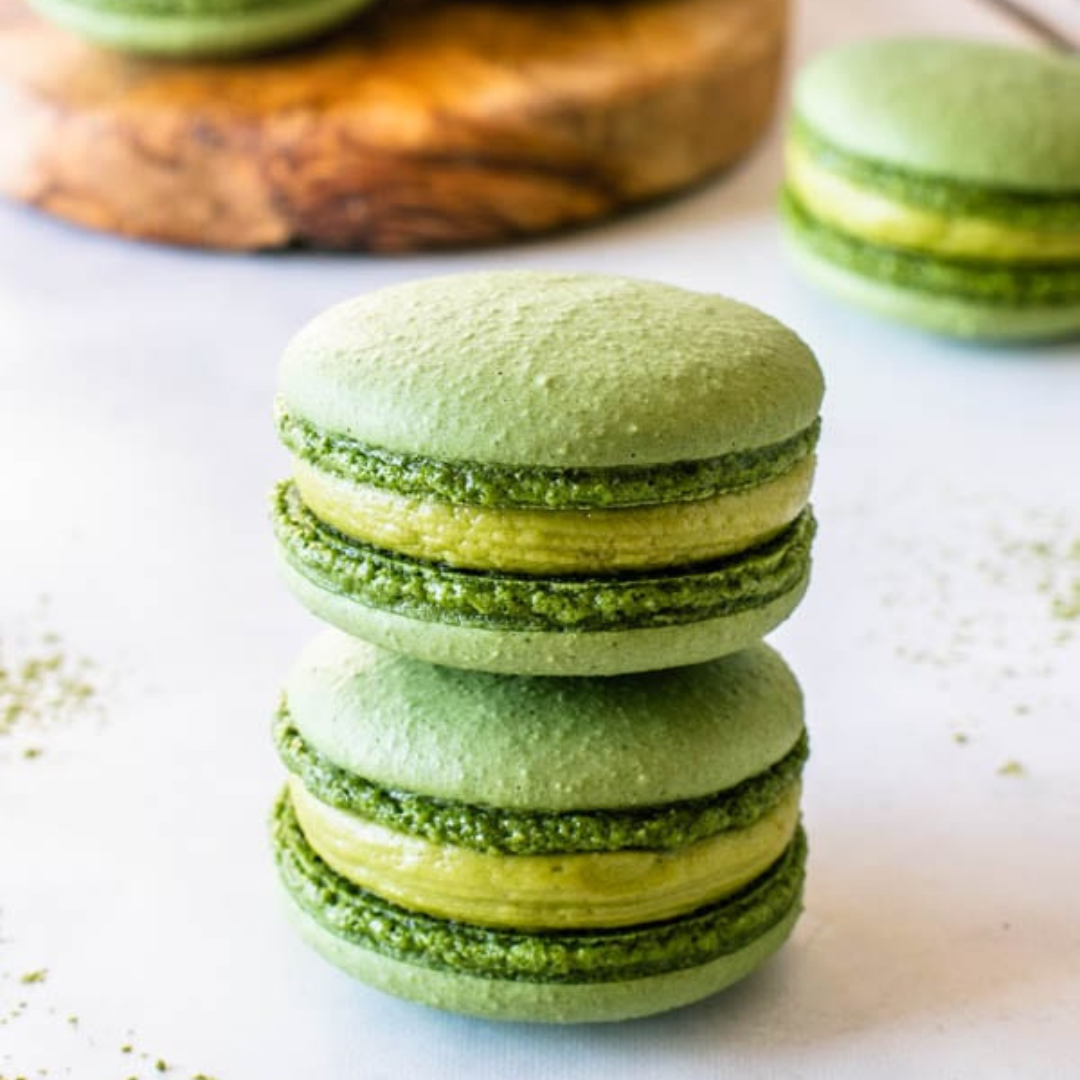 Camila Hurst
18 Vegan Matcha Macarons
When it comes to dessert, macarons are on a level of their own. Instead of the traditional egg whites, the vegan version uses the brine from a can of chickpeas, called aquafaba. And, they're filled with a dairy-free matcha-flavored buttercream that melts in your mouth.
Get the recipe