When it comes to summer squash, you can't beat zucchini. Packed with nutrients, this tasty fruit (yes, it's actually a fruit) can be used in many different vegan recipes. As we'll demonstrate below, it works well in muffins, noodles, fritters, and in pizza and pasta dishes. The latter is no surprise, because, as you may be able to deduce from the name, zucchini has its roots in Italy. Here's a little more about this delicious seasonal ingredient, including its benefits and the best ways to cook with it.
What is zucchini?
Zucchini is often treated like a vegetable in many recipes, but technically, it's a fruit. It belongs to a plant family called the Cucurbitaceae, which also produces many other familiar edible species, like cucumber, melon, and pumpkin. In terms of appearance, zucchini looks and feels very similar to a cucumber, but the skin is usually dryer, rougher, and a little darker (unless it's a yellow zucchini).
While zucchini's origins likely come from Mesoamerica, the version we know now was likely cultivated in Italy in the 1800s, according to the museum Historic Geneva. The fruit was brought back to the American continent by Italian immigrants in the early 1900s, but now, it's popular all over the world. In the UK, zucchini is referred to by its French name, courgette.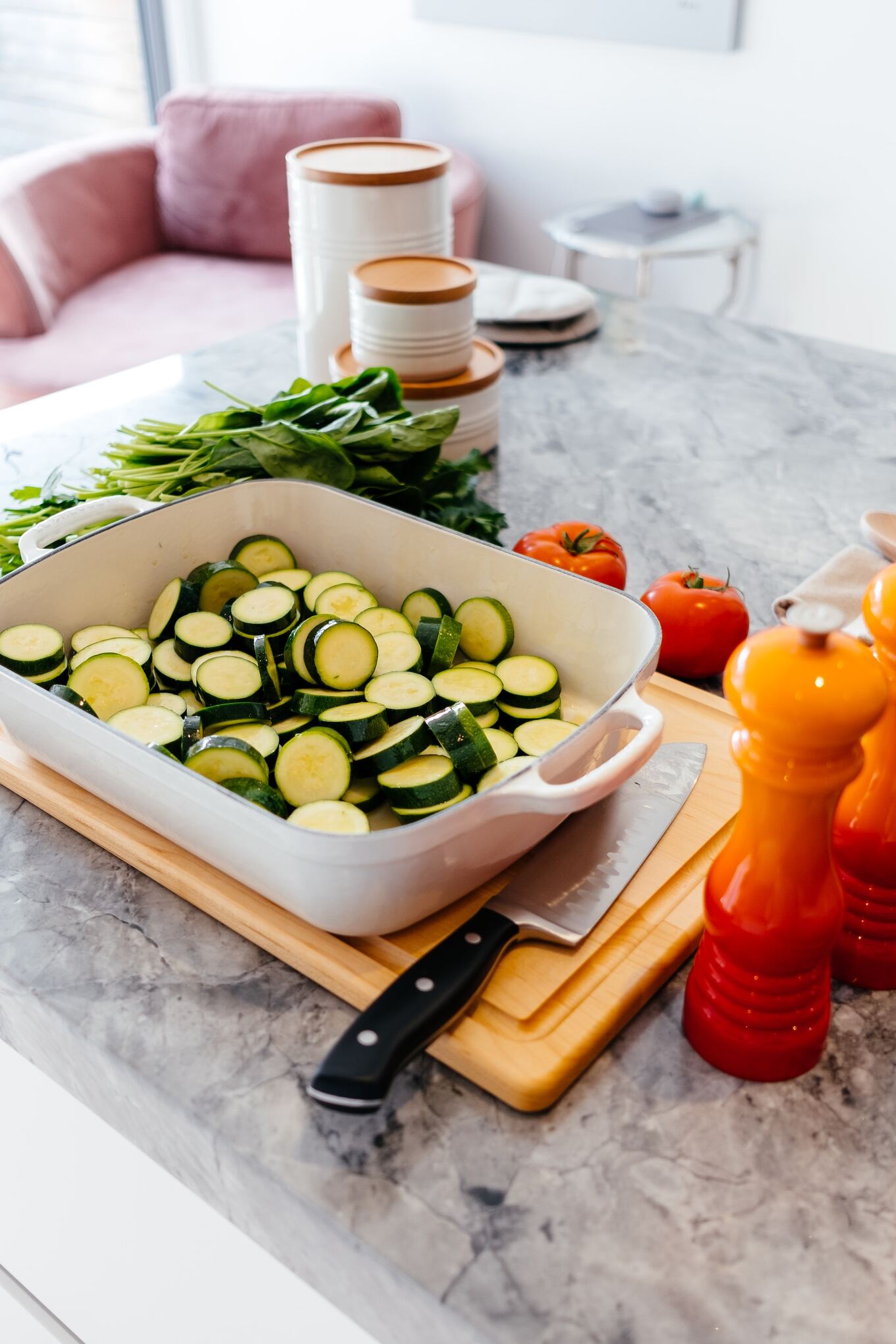 Unsplash
Zucchini is usually harvested in the summer months (hence why it's known as a summer squash!), this is when the "meat" of the fruit isn't quite yet matured and is a little tender.
What are the benefits of eating zucchini?
Zucchini is rich in nutrients, including vitamin A, fiber, manganese, vitamin C, vitamin K, and folate. Plus, it's also high in antioxidants, which are plant compounds that help to tackle harmful free radicals in the body.
Because of its high water and fiber content, zucchini is also associated with healthy digestion and may even help to reduce constipation. On top of this, it may contribute to heart health, due to its fiber and potassium content, and eye health, because of its vitamin C and beta-carotene content.
How do you cook with zucchini?
Zucchini is incredibly versatile, and can be cooked in a number of different ways. For example, you could choose to sauté it with ingredients like olive oil, garlic, and black pepper, using a sauté pan, like this stainless steel option from Made In. Alternatively, you could choose to roast it with a roasting pan, or add it to your next hearty casserole, using a Le Creuset cast iron casserole dish.
Other cooking options include grilling, baking, frying, or steaming. But you can also consume this nutritious fruit raw, too. When it's not cooked, zucchini is usually best served grated over a salad or on a slice of crostini.
For more inspiration on how to prepare and enjoy zucchini, we've gathered a few of our favorite vegan recipes below.
Vegan recipes with zucchini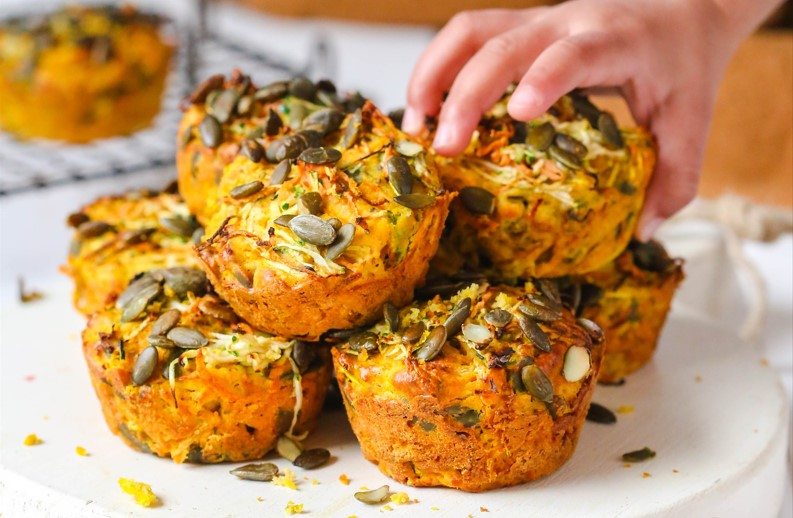 Harriett Porterfield
1 Savory Cheesy Zucchini and Carrot Muffins
Zucchini is often served in main meals, like pasta and casseroles, but it's also a great ingredient to use in snack foods, like these delicious savory muffins. To enhance the snacking experience, serve with a slab of salted vegan butter.
Get the recipe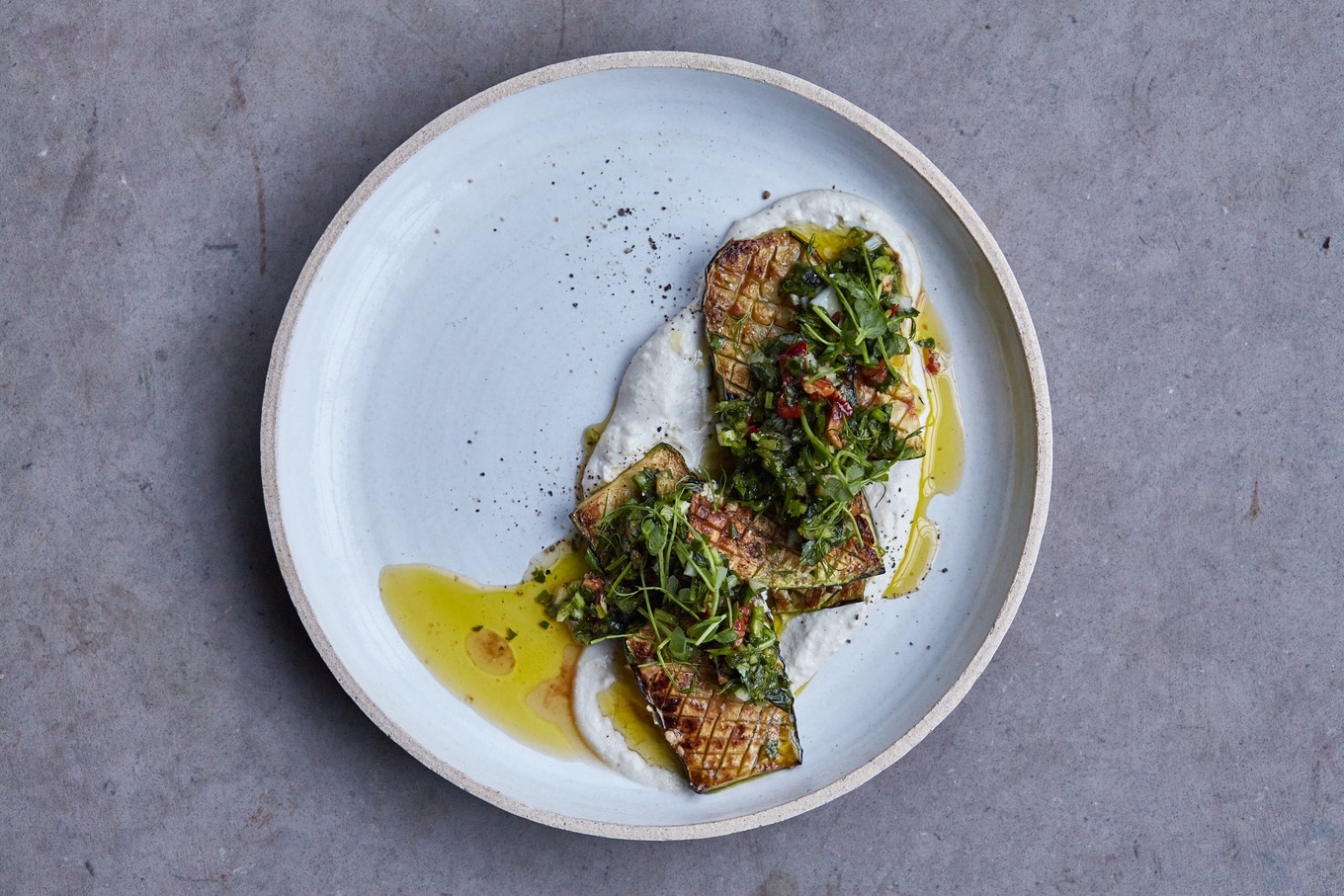 Lauren Lovatt
2 Sizzling Zucchini With Creamy Tzatziki
Zucchini can also be the star of the show when it gets to dinner time. All you need to do is fry up the fillets and then serve with creamy tzatziki and a drizzle of chimichurri for an ultra-flavorful dish.
Get the recipe
Broke Vegan One Pot
3 One-Pot Lemon Zucchini Orzo
Sure, you can't go wrong with a sandwich at lunchtime. But if you want to try something this different, this one-pot zucchini orzo is super easy to make. It's also nutritious, and has just the right amount of tang, thanks to the addition of lemon juice.
Get the recipe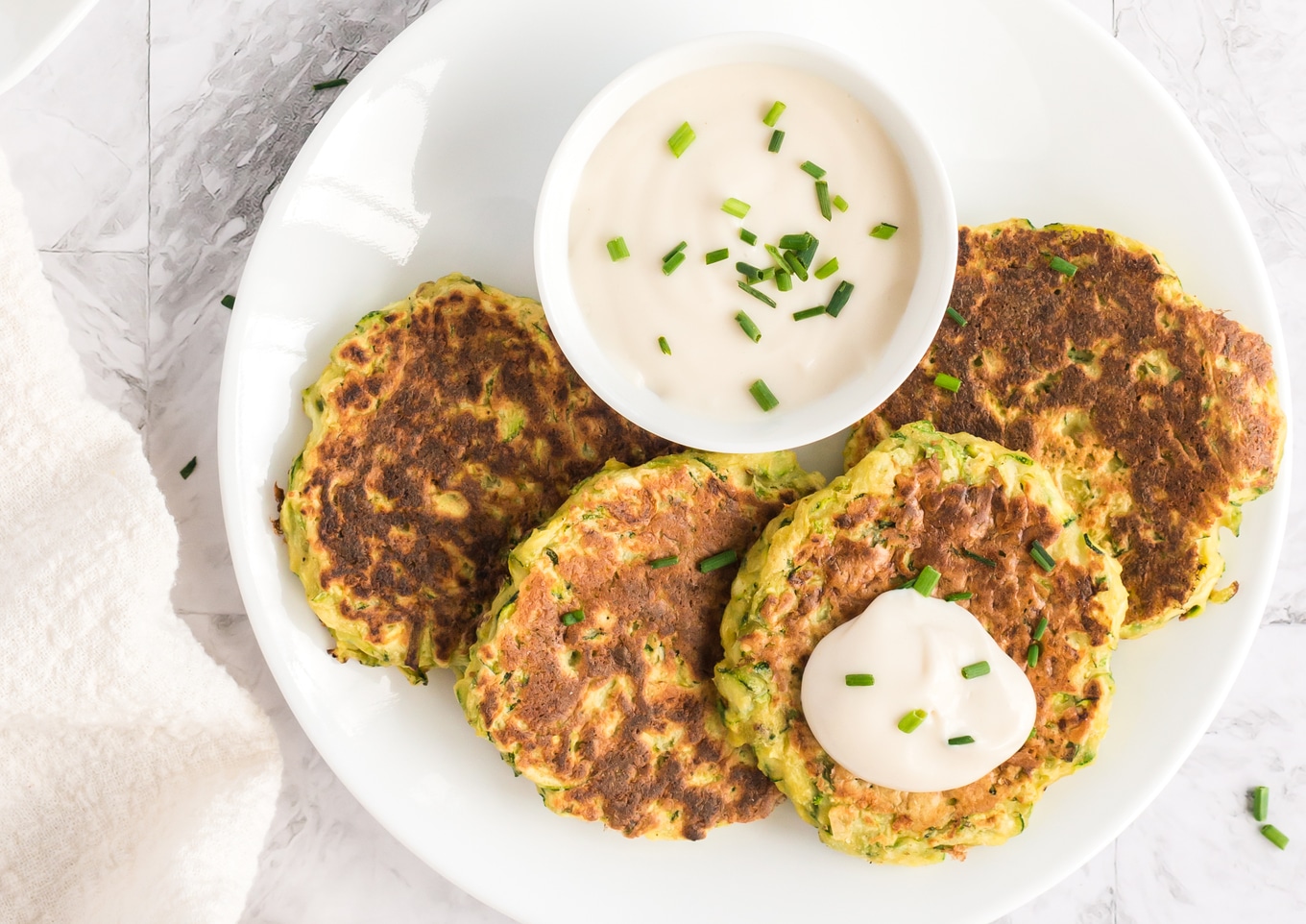 Dreena Burton
4 Crispy Zucchini Fritters
Zucchini works beautifully in this crispy, light, tasty fritter recipe, which can be served as an appetizer or as a side dish. When it comes to serving, don't forget that all-important dollop of vegan sour cream.
Get the recipe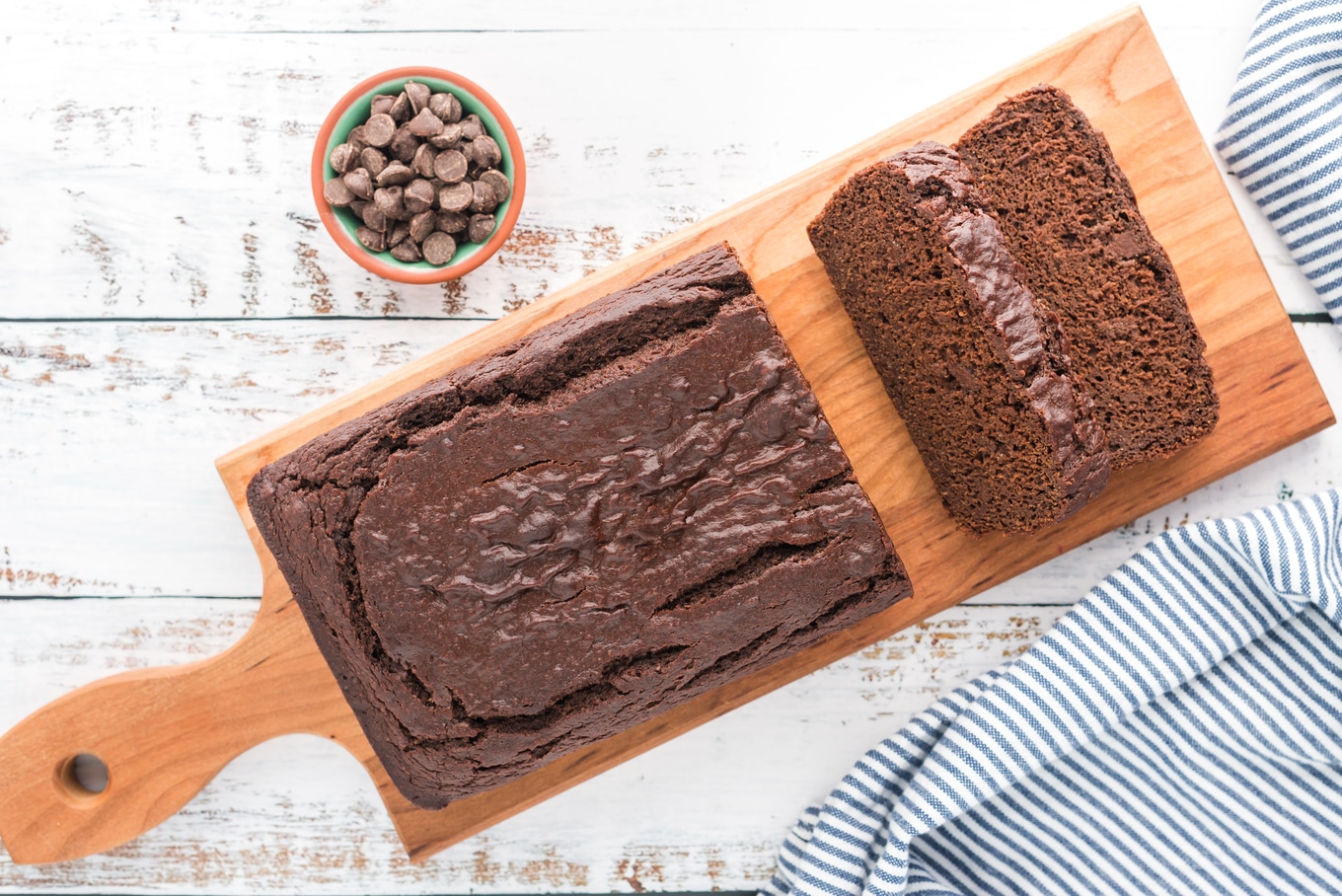 Dreena Burton
5 Double-Chocolate Zucchini Quick Bread
If you want to eat more nutritious fruits and veggies, but you don't want it to taste like you're eating them, then this double-chocolate zucchini quick bread is the answer you've been looking for. It's great for fussy kids (and adults!).
Get the recipe
America's Test Kitchen
6 Grilled Eggplant and Zucchini Vegetable Salad
If you love a warm salad dish, then you can't go wrong with adding a little eggplant and zucchini into the mix. When grilled, they're smoky, flavorful, and still packed with nutrients. What's not to enjoy?
Get the recipe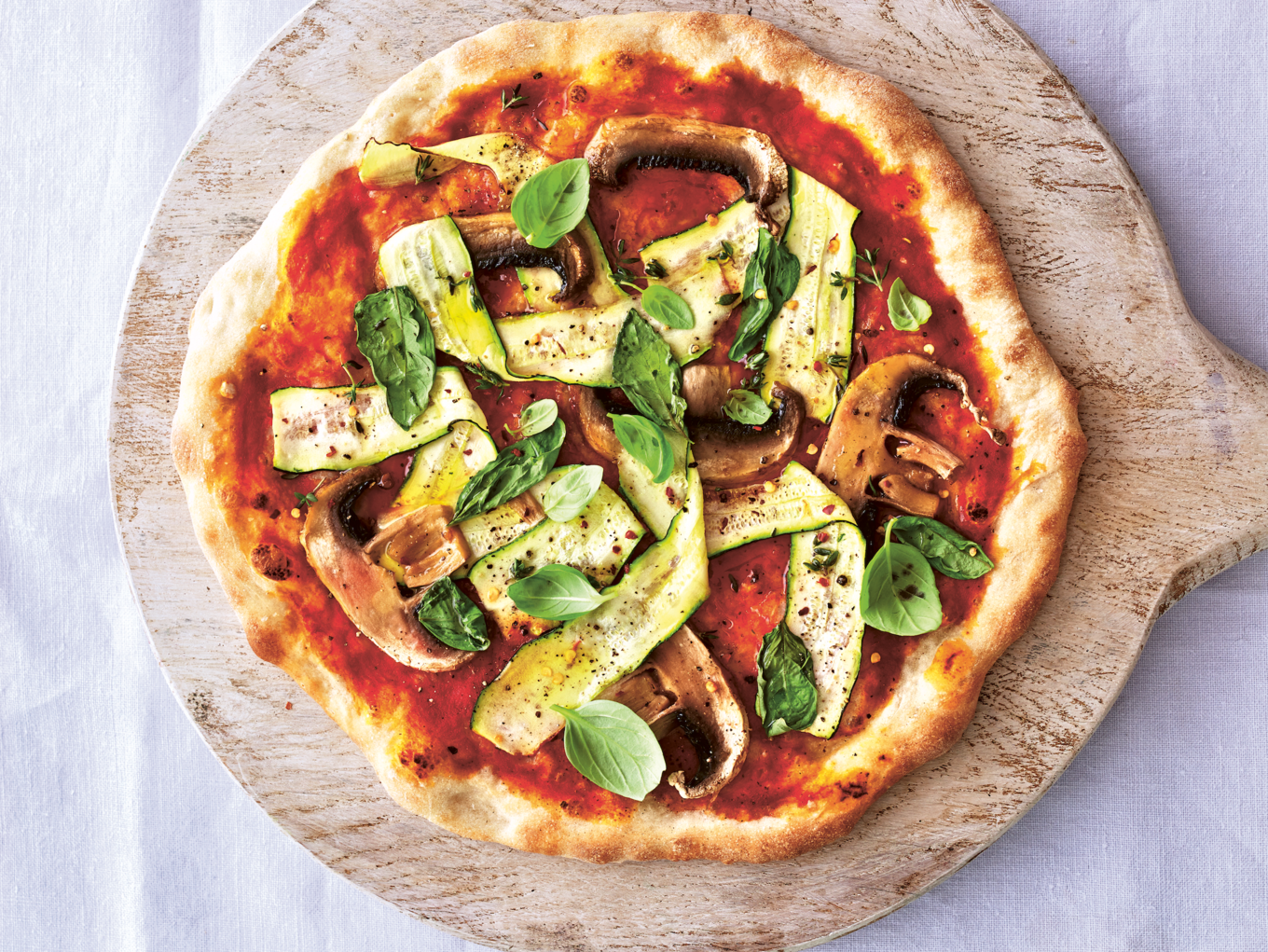 Heather Whinney
7 Mushroom & Truffled Zucchini Pizza
Zucchini and pizza are a match made in heaven. The fruit pairs beautifully with the rich tomato sauce, as well as other toppings like mushroom and eggplant. For extra flavor, add a small drizzle of truffle oil and a sprinkle of your favorite vegan cheese.
Get the recipe
For more on vegetables, read: