Humans have made some pretty important discoveries through archaeology. Over the years, we've found cities preserved in volcanic ash, graves of kings, prehistoric paintings … and beans. The latter might seem slightly less impressive, but it can still teach us about our past. It turns out, thanks to a discovery in northern Israel in 2015, we know we've been eating fava beans for at least 10,000 years, since the New Stone Age. In fact, before the late 1400s, in Europe, fava beans were likely one of the only beans consumed by humans for centuries.
But fava beans are far from out of date—what was good enough for our ancestors is still good enough for us today. Fava beans are nutritious, versatile, and they're easy to cook with, too. Here's everything you need to know about one of the world's oldest domesticated pulses, including nutrition and their role in food tech.
What are fava beans?
Fava beans are green legumes that grow in pods on Vicia fabas plants. They're often referred to as broad beans, but while they are the same species, the two are slightly different. Fava beans are smaller and harvested when they are fully mature and dried. Broad beans, however, are bigger and often harvested when they are fresh. While they are consumed all over the world, fava beans are particularly popular in Mediterranean and Middle Eastern countries. For example, one of Egypt's traditional dishes, ful mudammas, refers to stewed fava beans served with herbs and spices in a metal jug.

Fava beans nutrition
Unless you suffer from favism (a genetic allergy), fava beans are an incredibly healthy addition to your diet. They're rich in protein (one 100-gram serving contains around 13 grams of protein), plus they're a good source of fiber, as well as nutrients like copper, folate, manganese, iron, and potassium. They also contain compounds that may help to increase antioxidant activity in the body.
Fava bean uses
Fava beans can be used in many different ways. They can form the basis of dips, stews, soups, and even falafel. While Moroccan recipes often call for chickpeas to make the popular north African and Middle Eastern snack, in Egypt, fava beans are the star of the show. But their potential doesn't end there. Here, we've gathered a few of our favorite recipes that demonstrate just how versatile fava beans are. But first, here are some of the unique ways brands have used fava beans to make alternatives to traditional animal-based foods, like eggs, ice cream, and cheese.

Products containing fava beans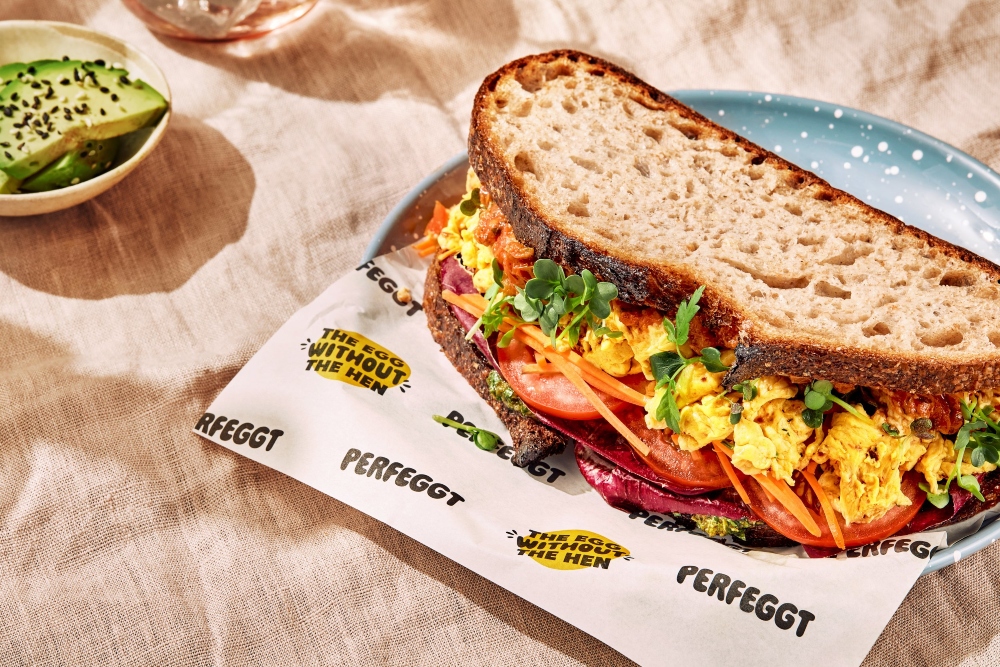 Perfeggt
1 Perfeggt Liquid Egg
In Germany, food-technology brand Perfeggt has been working on creating a vegan liquid egg substitute with fava beans since 2021. And last year, it launched its creation, which can scramble just like chicken eggs, in a handful of Berlin restaurants, and it plans to keep expanding. According to the brand, its vegan egg is not only better for the animals, but it's also better for the planet, as it uses far fewer resources than chicken farming, and emits 85 percent fewer greenhouse gas emissions. "We're more than convinced that it's about time to rethink the egg as part of our daily diet with plant-based proteins and data-driven technology," the brand's CEO Tanja Bogumil said in 2021.
Check it out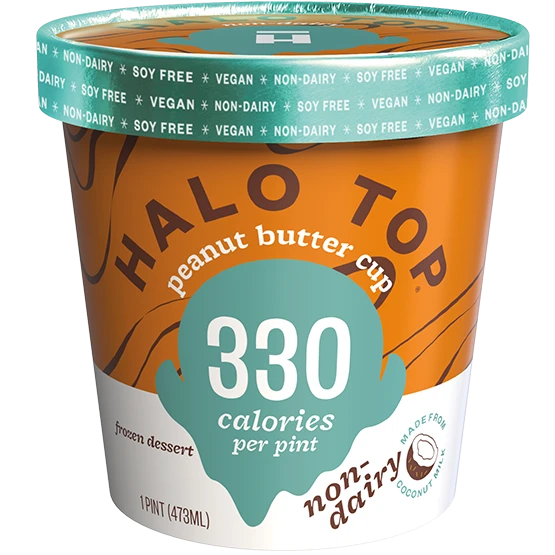 Halo Top
2 Halo Top Ice Cream
Halo Top has been in the ice cream game since 2012. But in 2020, it decided to level up its non-dairy range by reformulating the recipe to include fava bean protein. According to the brand, the resulting texture is creamier and softer than the brown rice protein it was using before. The brand's vegan flavors, which are also made with coconut milk, include Chocolate Chip Cookie Dough, Peanut Butter Cup, and Sea Salt Caramel.
Check it out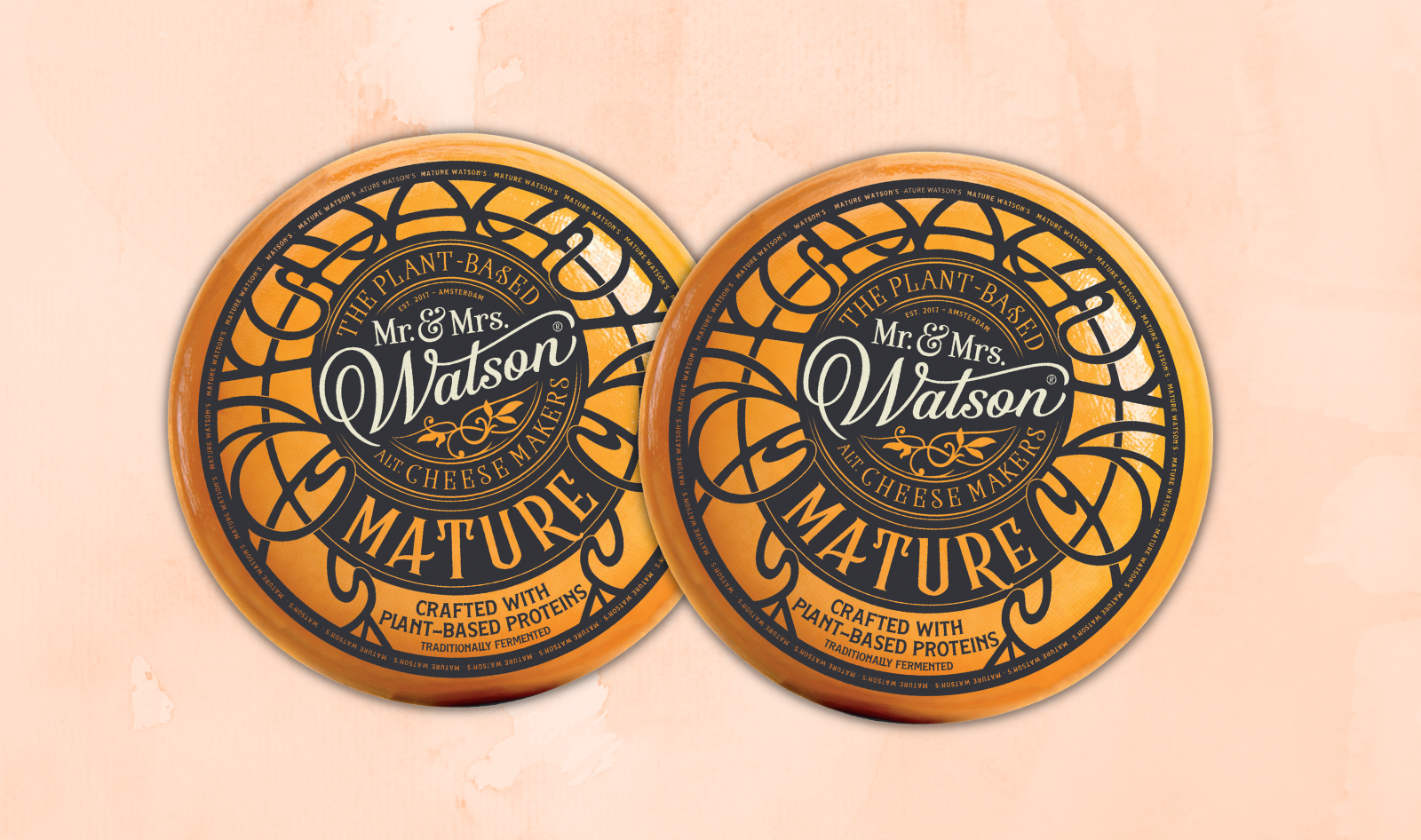 Mr. & Mrs. Watson
3 Mr. & Mrs. Watson's Gouda Cheese
Amsterdam vegan cheese brand Mr. & Mrs. Watson started out as a vegan cheese restaurant but has since turned into a popular Dutch dairy-free brand. Its sought-after offering includes Camemberti, Pepper Jack, and Parme Vegano, all made with plant-based ingredients instead of dairy. And in May 2022, it announced it was adding a fermented gouda-style cheese wheel, made with fava beans, to the mix.
Find out more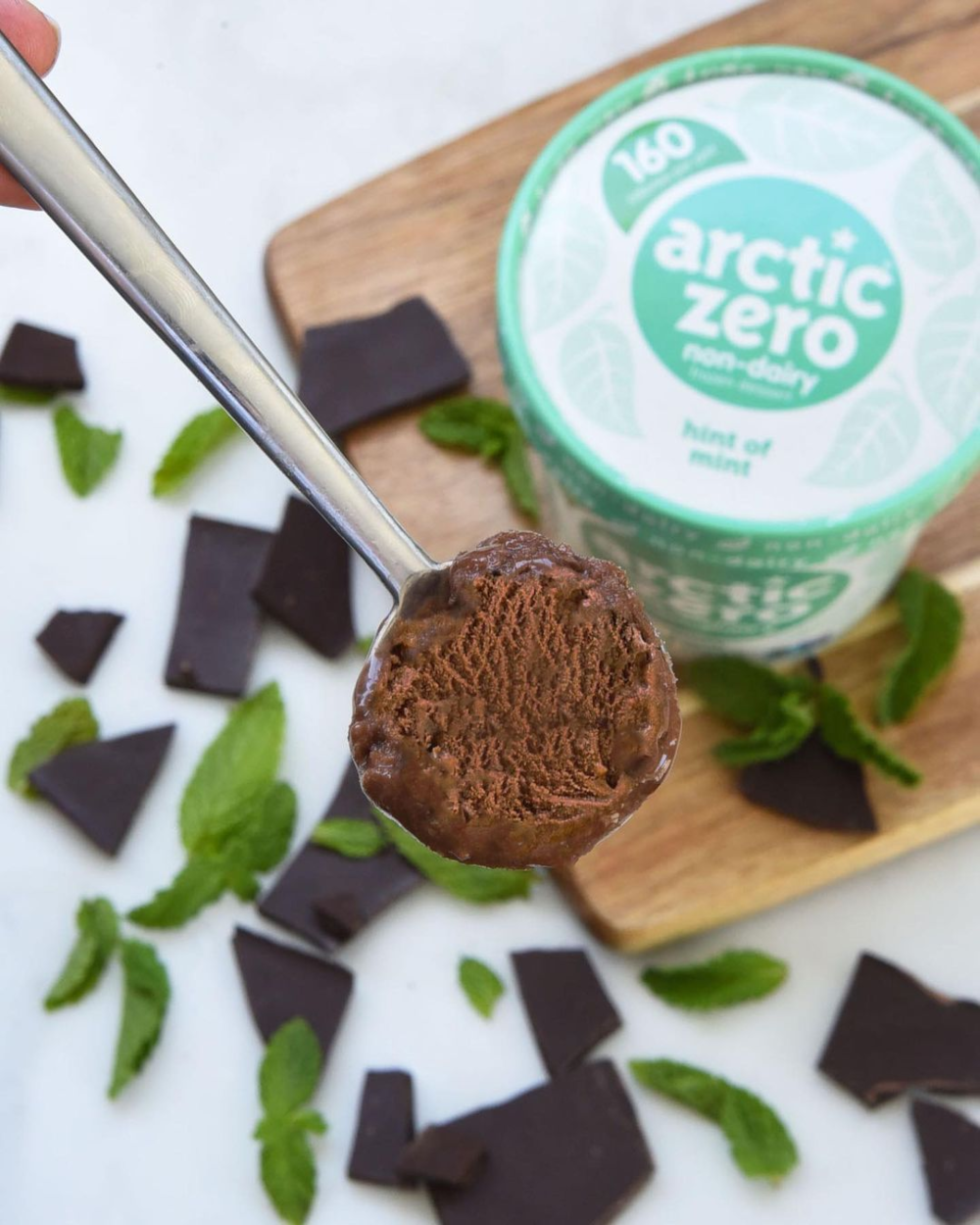 Arctic Zero
4 Arctic Zero Ice Cream
Just like Halo Top, Arctic Zero has also discovered the value of adding fava beans to its non-dairy ice cream recipes. In fact, it is the first entirely fava bean-based frozen dessert line on the market. All of its flavors, which can be bought online from Ice Cream Source or Amazon Fresh, are vegan. They include Cake Batter, Hint of Mint, Cookie Shake, Pistachio, and Classic Vanilla.
Check it out
How to use fava beans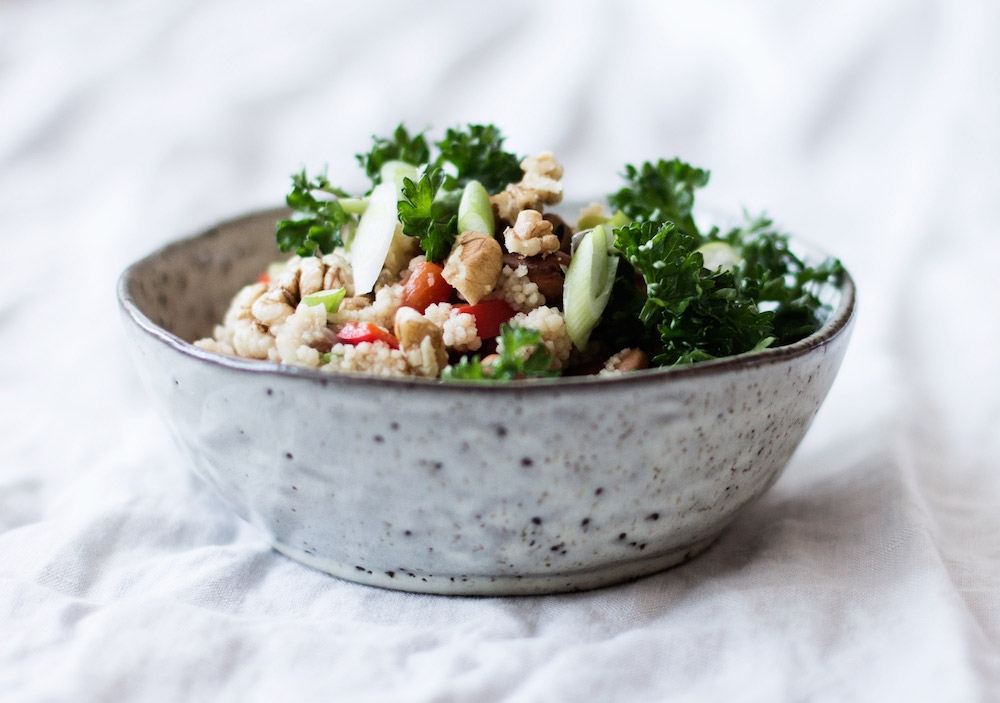 1 Moroccan Cauliflower "Couscous" Salad
In Morocco, beans are a cuisine staple, and so is couscous, a form of semolina-based pasta. But you can make a very similar alternative to the latter with cauliflower, which is the basis of this quick, easy, and tasty salad recipe. Add a burst of extra flavor with dried apricots, red peppers, and orange dressing.
Get the recipe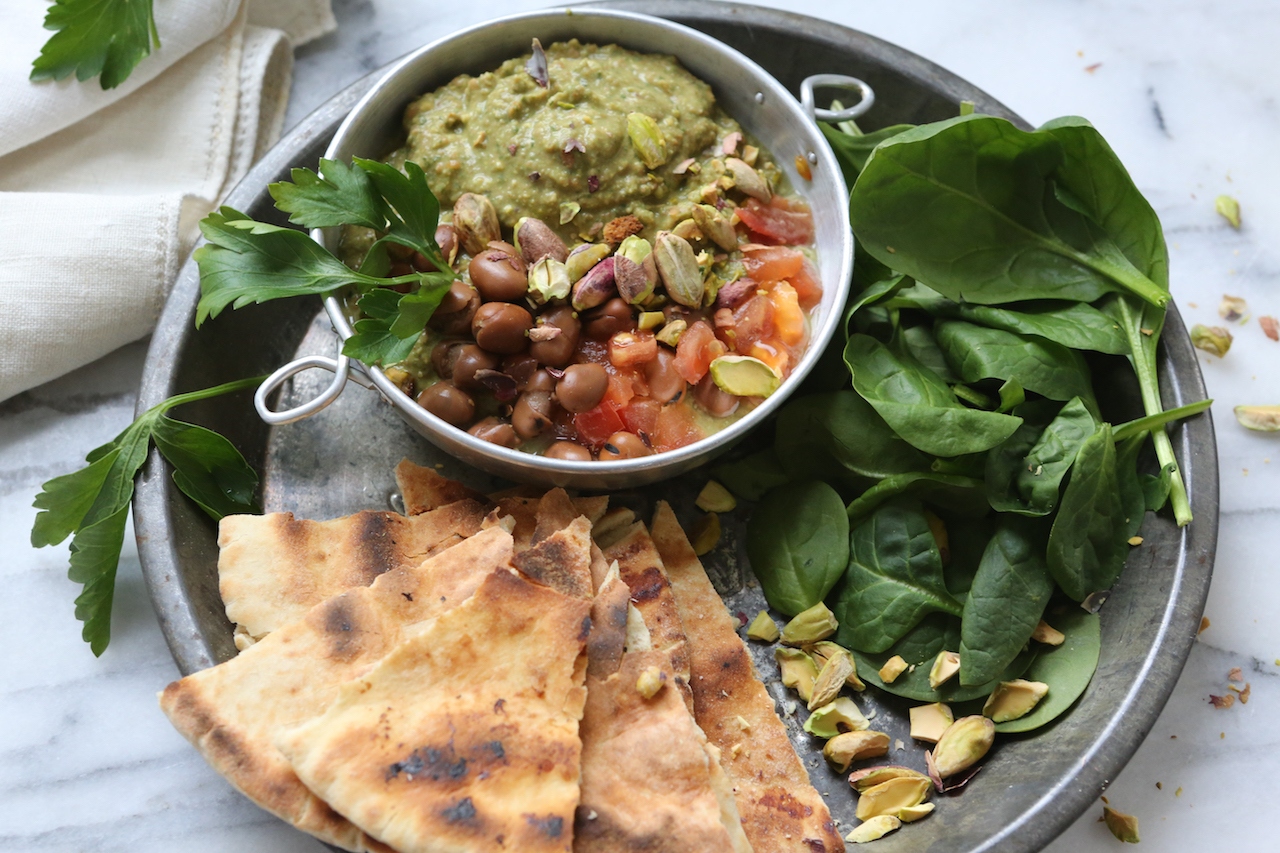 2 Fava-Pistachio Hummus
Hummus, another Middle Eastern classic, is usually made with chickpeas. But you can also make the creamy, indulgent dip with fava beans too. All you need to make this recipe is half a can of fava beans, as well as pistachios, garlic, cumin, parsley, and lemon juice. And, of course, you should always serve with plenty of pita.
Get the recipe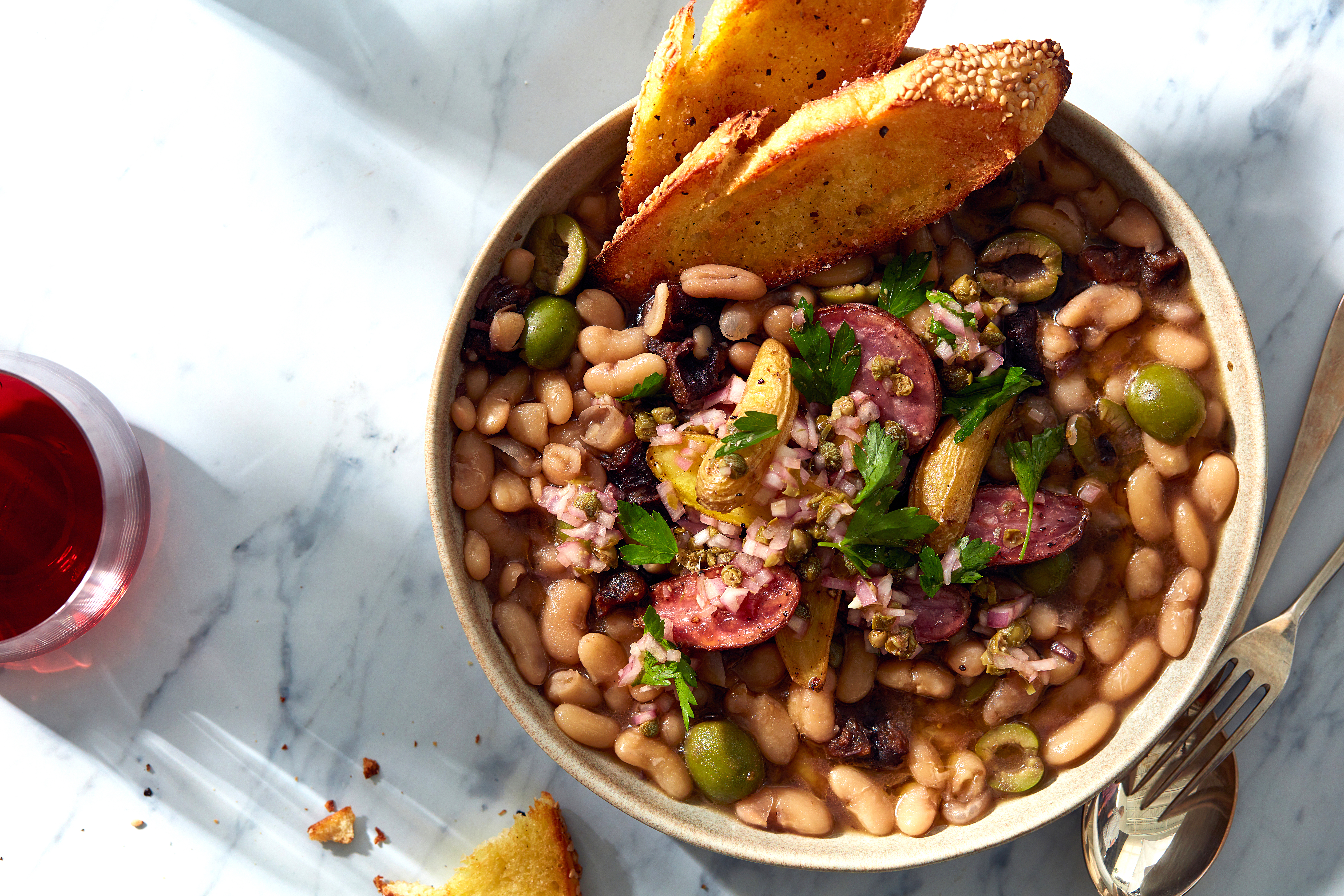 Tejal Rao and Alexa Weibel
3 Bean Marbella With Salty Roasted Potatoes
It sounds Spanish (Marbella is a place in Spain, after all), but Chicken Marbella actually comes from Manhattan, in New York City. It's a popular Jewish-American dish, but you don't need to eat meat to enjoy it. This recipe subs meat for dried beans. And while it calls for preferably either cannellini or great Northern beans, fava will work just as well.
Get the recipe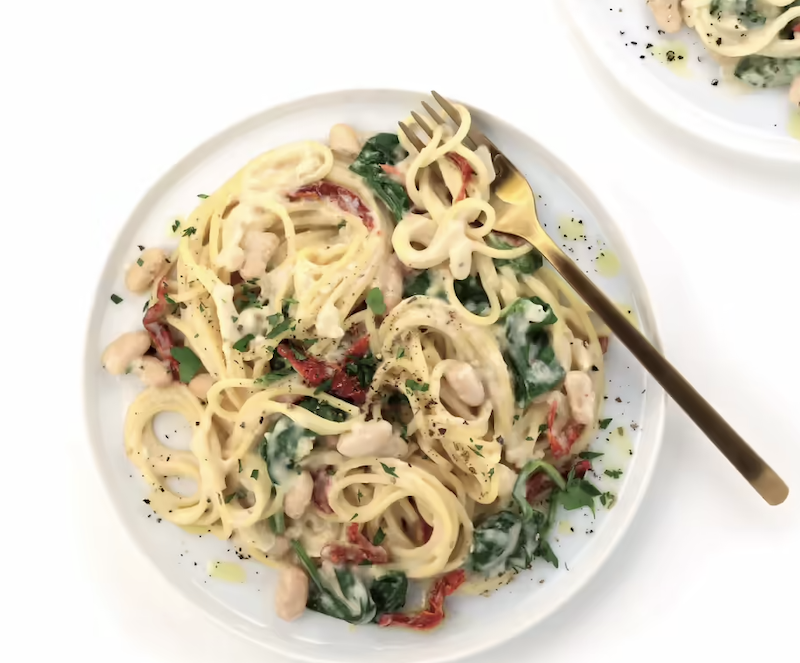 Sam Turnbull
4 Pasta With Sun-Dried Tomatoes
Transport yourself to the Tuscan countryside with this creamy pasta. This indulgent recipe features sun-dried tomatoes (an Italian favorite), as well as spinach and white beans. While the latter usually refers to beans like cannellini and haricot, fava beans will work equally well in this recipe.
Get the recipe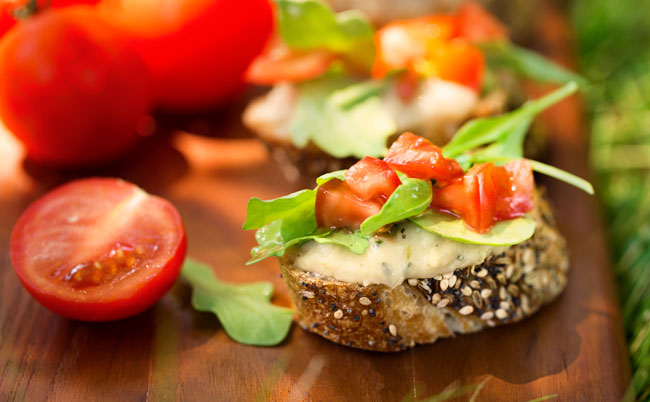 Hannah Kaminsky
5 Bean Bruschetta
Bruschetta, another popular Italian dish, is great for a quick lunch, a snack, or an appetizer, if you're planning more than one course. It's usually served with tomatoes, fresh herbs, and olive oil, but it's also delicious with a bean spread. Swap cannellini for fava to make this creamy topping, which is guaranteed to become your new go-to.
Get the recipe
For more on different ingredients, read: