For most of us, the words "bacteria" or "germs" feel negative. They are things that make us sick, that should be avoided at all costs. But the truth is it's not that simple. Actually, some bacteria is good for us. Our digestive system, for example, contains trillions of good and bad bacteria, which are collectively known as the "gut microbiota."
In our digestive systems, also known as our gut, good bacteria plays a very important role. Essentially, they help keep the bad bacteria under control, which maintains a balance in the body and ensures our digestive system remains healthy. And there are ways that we can support the good bacteria to do this job, including taking supplements that contain prebiotics.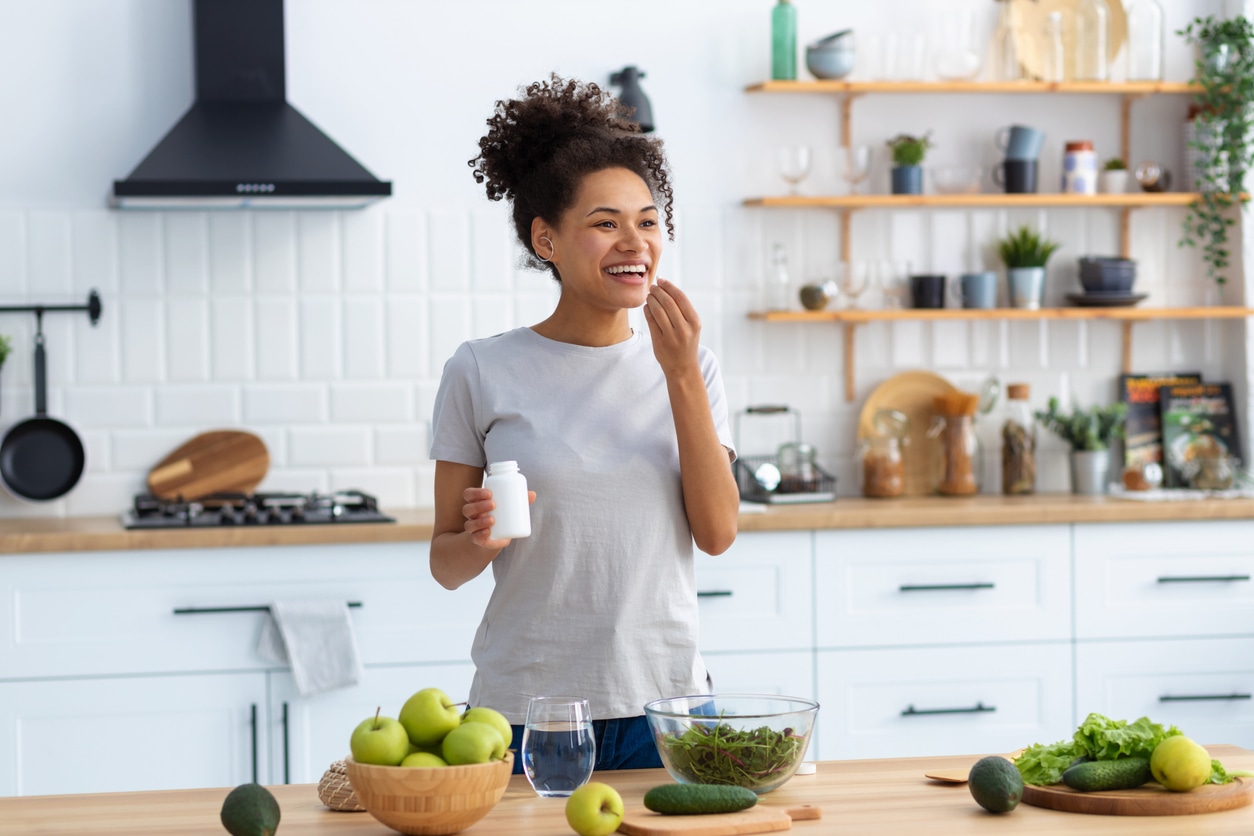 Getty
If you're thinking about boosting your intake of prebiotics, here's what you need to know, starting with one very important question: what actually are they? Plus, some of the best vegan supplement brands on the market.
What are prebiotics?
In recent years, probiotics have risen in popularity, and these are supplements and foods that are filled with the good live bacteria that help keep our guts healthy.
Prebiotics, however, work together with these probiotics by feeding them. Yep, it may sound a little strange, but it's important to nourish the beneficial bacteria in your gut with its own food, which comes in the form of fiber.
"A balanced gut microbiome is essential for optimal digestion, absorption of nutrients, and elimination. It also supports a healthy inflammatory response and keeps our immune system strong," notes Nathalie Rhone, MS, RDN, CDN, for Healthline.
"Think of probiotics as healthy gut bacteria, while prebiotics (indigestible fiber) is food for the probiotics. Just like us, probiotics need fuel to do their jobs properly," she adds.
What are vegan prebiotics?
You can boost your intake of prebiotics in two ways: through food or through supplements. If you don't want to take the latter, the good news is that several plant-based foods are good sources of prebiotics.
Onions, for example, are a good source of prebiotic fiber (as well as antioxidants and flavonoids), as are garlic, chicory roots, shallots, savoy cabbage, lentils, leeks, watermelons, and barley. Some fermented foods (like sauerkraut, tempeh, and miso) are also symbiotic, which means they contain a balance of probiotics and prebiotics.
Vegan prebiotics supplements
Aside from diet, if you're suffering from gut issues (like bloating and gas, for example) another way to boost your vegan prebiotics intake is by opting for a supplement. This is generally considered a safe thing to do, but that said, before you start, it's a good idea to consult with your health provider or a nutritionist first. This is because it is possible to take too much too quickly, and that may actually result in more of the painful symptoms you're trying to avoid.
"This is one example where too much of a good thing may actually be too much," Vincent Pedre MD told Bon Appetit. "If you take too many prebiotics in the form of supplements (like resistant starch, for example), then you will very likely get bloated, gassy, and uncomfortable with abdominal pain. So, when incorporating prebiotics as a supplement, start low and go slow."
If you've decided a prebiotics supplement is the right thing for you, there are plenty of options on the market, and a number of them are vegan! To help you decide which brand to go for, here are some of our top choices.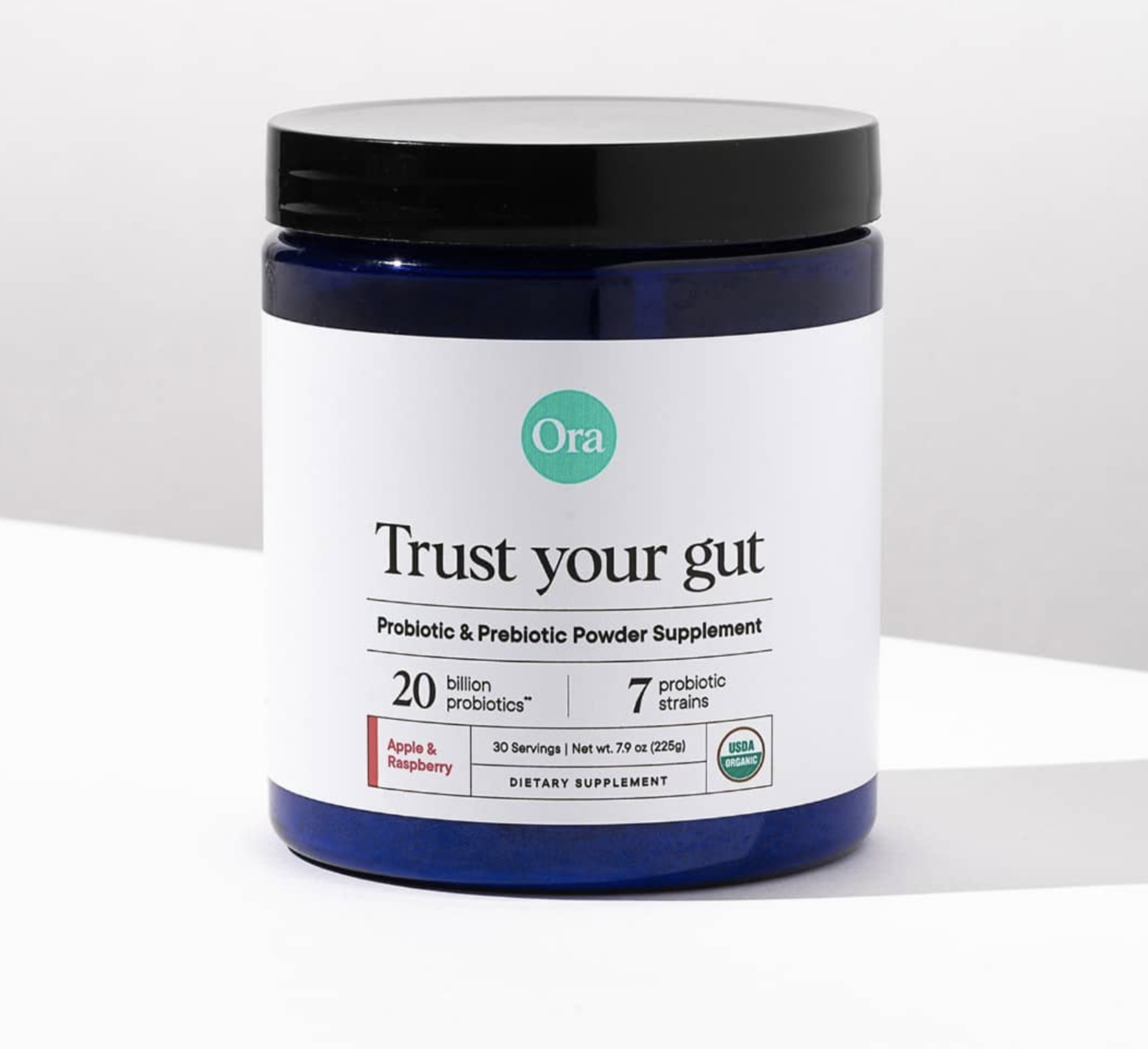 Ora Organics
1 Ora Organics
Plant-based nutrition is at the center of everything Ora Organics creates, and its Trust Your Gut Probiotic & Prebiotic Powder Supplement is no different. Available in two flavors (Apple Raspberry and Lavender Lemonade), the powder is formulated with plant-based ingredients that are naturally high in prebiotic fiber, like apples (which contains pectin, a type of soluble fiber) and inulin (prebiotic fiber) from Jerusalem artichokes.
FIND IT HERE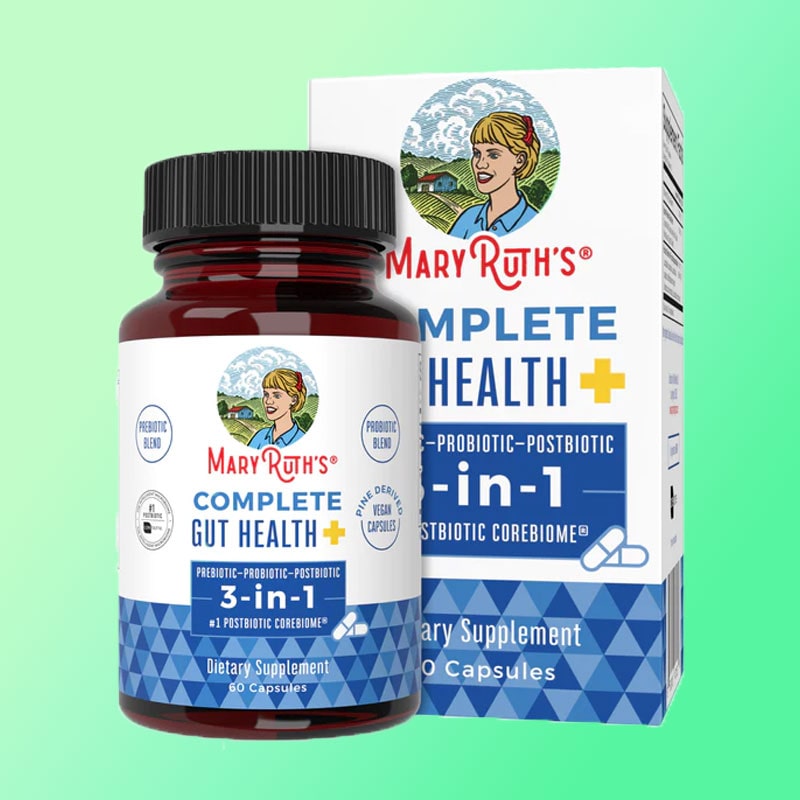 MaryRuth's
2 MaryRuth's
Founded by MaryRuth Ghiyam, a chef and nutritional consultant, MaryRuth's is dedicated to providing consumers with wholesome vitamins, made with only vegan, non-GMO ingredients. As well as a range of probiotics, the brand offers Complete Gut Health+ capsules, which contain probiotics, postbiotics, and a prebiotic fiber blend sourced from several plant-based ingredients, including barley and organic wheat grass.
FIND IT HERE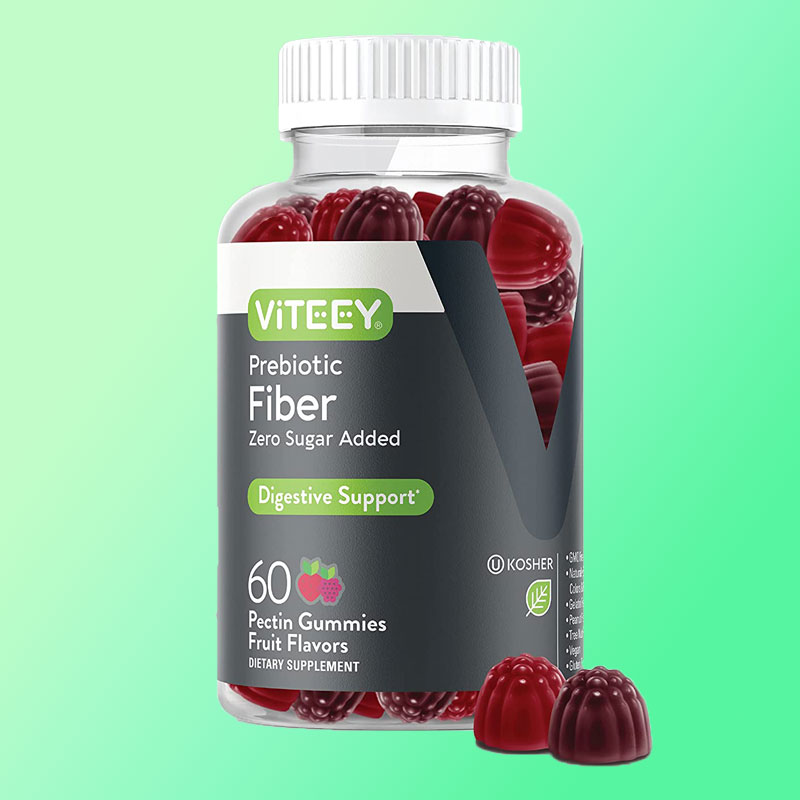 Viteey
3Viteey
If you hate swallowing capsules, then Viteey has every vitamin blend you could possibly desire in candy-like gummy form. There's orange-flavored vitamin C, for example, as well berry-flavored vitamin D3. But if it's prebiotics you're after, the brand offers several different fruit-flavored options, including Probiotic Gummies with Prebiotic Fiber.
Find it here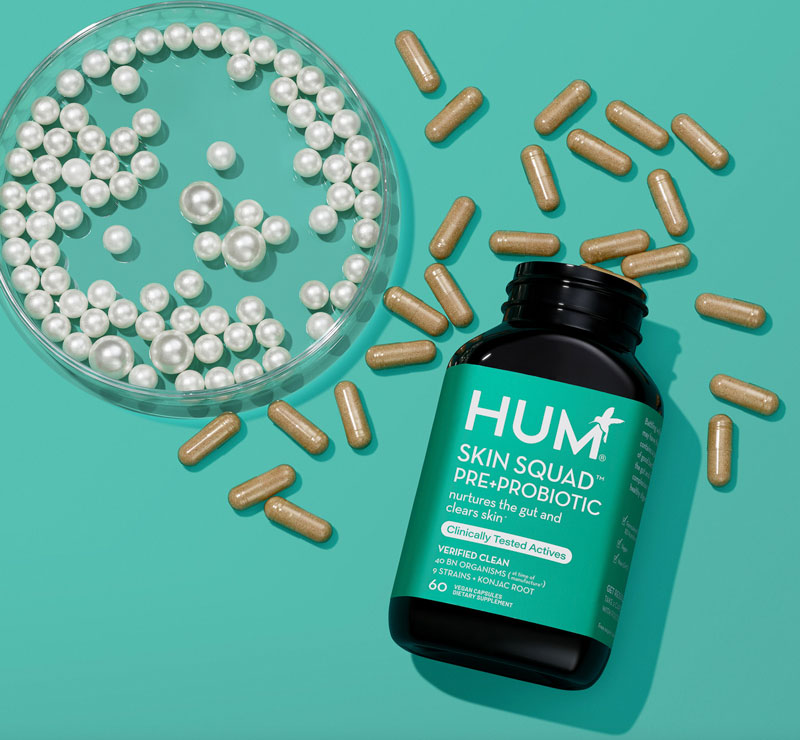 Hum Nutrition
4 HUM Nutrition
As well as our internal health, research also suggests that prebiotics are good for our skin too. That's why Hum Nutrition offers a Pre+Probiotic called Skin Squad, which features prebiotics from konjac root, as well as 9 strains of probiotic, all designed to "support a clear and even complexion."
FIND IT HERE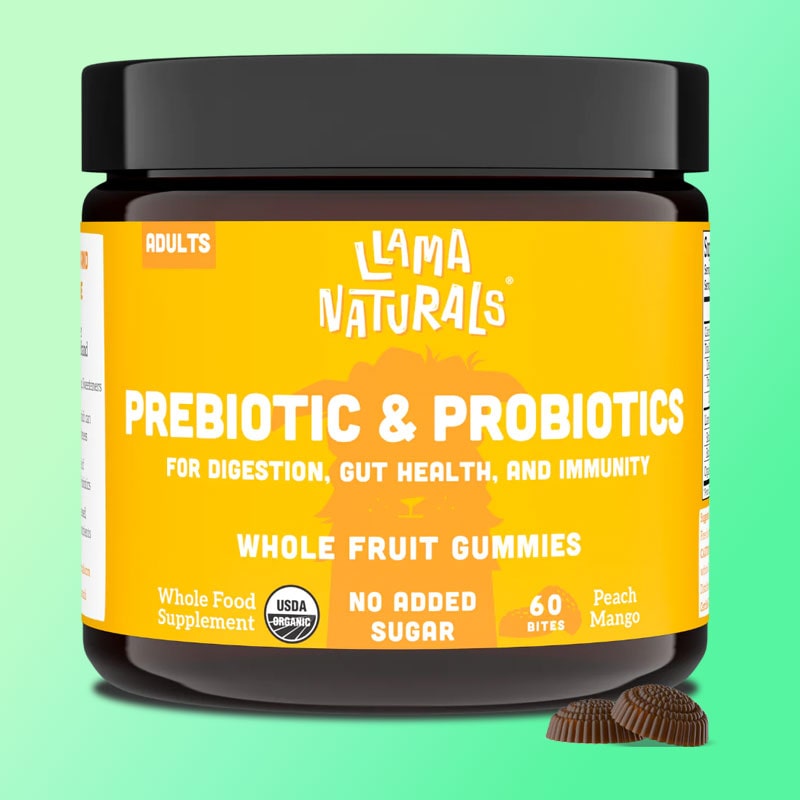 Llama Naturals
5 Llama Naturals
If you like your ingredient lists to be short and simple, then you'll be pleased with Llama Naturals. Whether they're for adults or kids, all of its supplements are made with nutritious whole fruits. Its daily probiotic and prebiotic blend (designed for adults), for example, is made with apples, mangoes, and peaches, all of which are organic too.
FIND IT HERE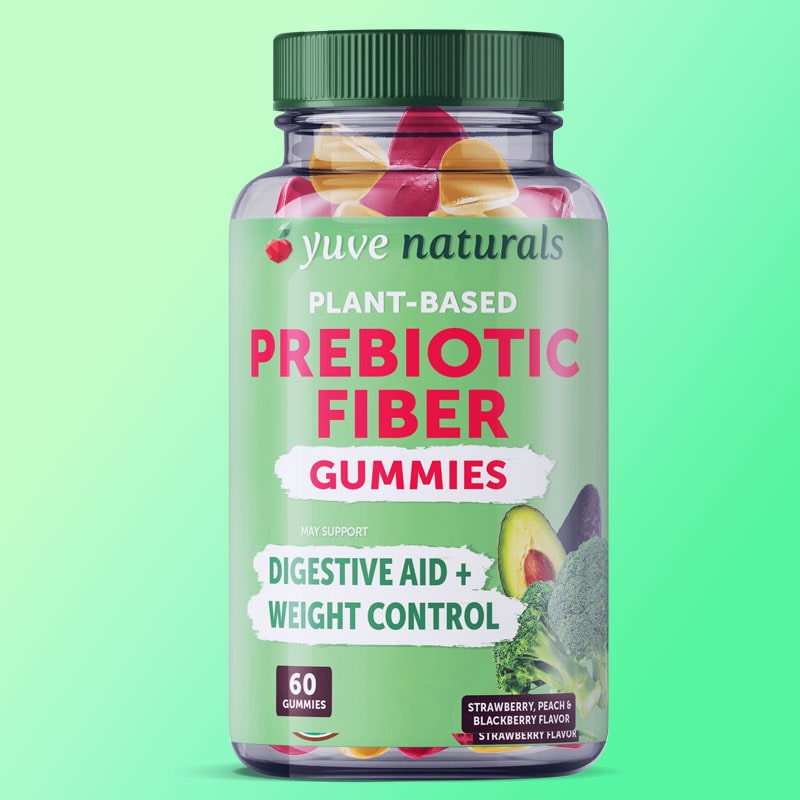 Yuve
6 Yuve
New York brand Yuve knows that when taking supplements, most people don't want a long ingredients list that they don't understand. Its Vegan Prebiotic Fiber Gummies, which are designed to help your digestion and your metabolism, contain simple, plant-based ingredients, like lemon juice, black carrot, and pectin. Plus, as an added bonus, every purchase helps support the Autism Hope Alliance.
FIND IT HERE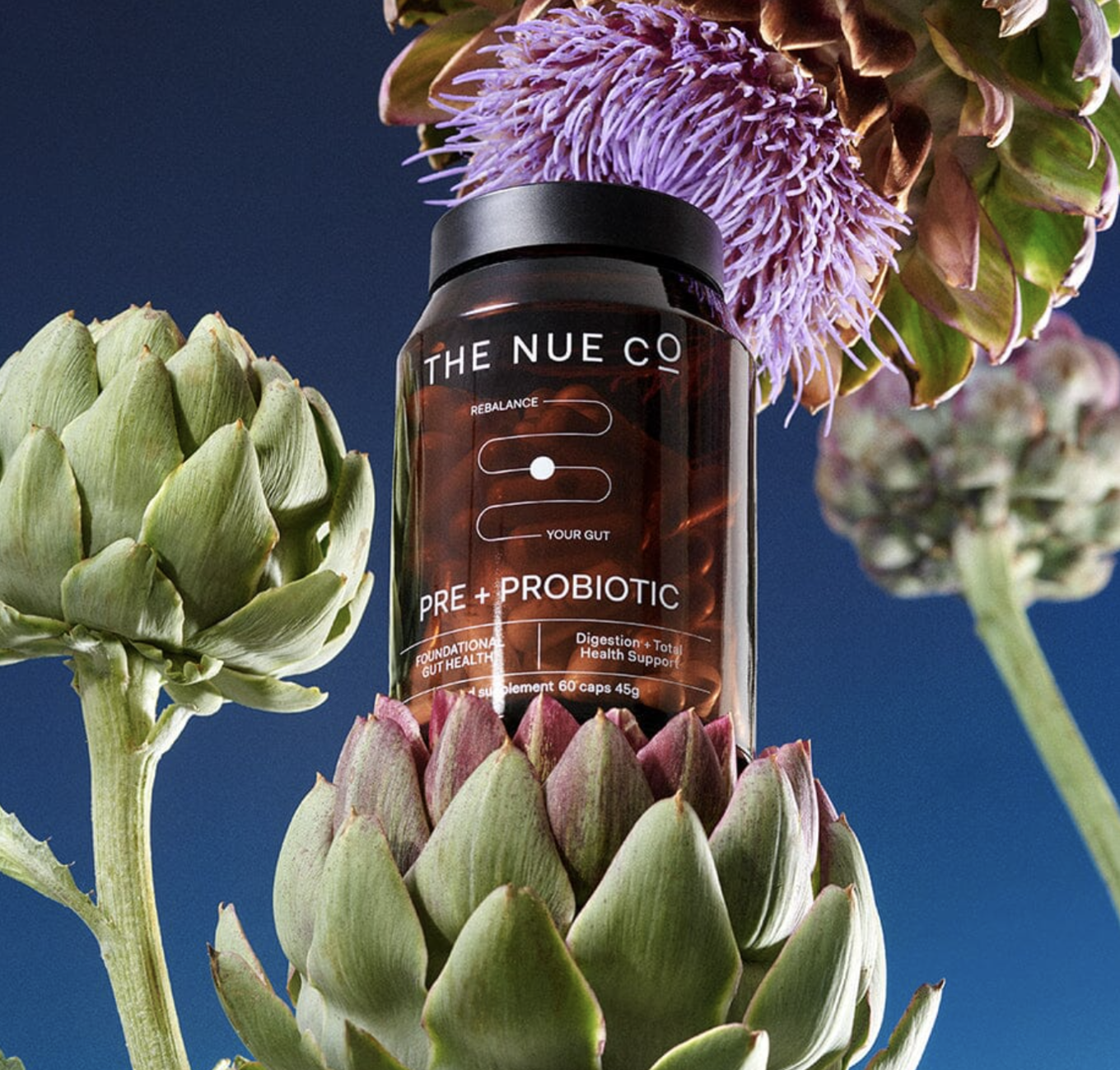 The Nue Co
7 The Nue Co
UK-based The Nue Co is a sustainable supplement brand that is on a mission to support the planet as well as your health. According to the brand, it's climate-positive and certified plastic neutral. Its list of effective formulas includes its best-selling Prebiotic + Probiotic dietary supplement, which was specifically designed to help those suffering from Irritable Bowel Syndrome.
FIND IT HERE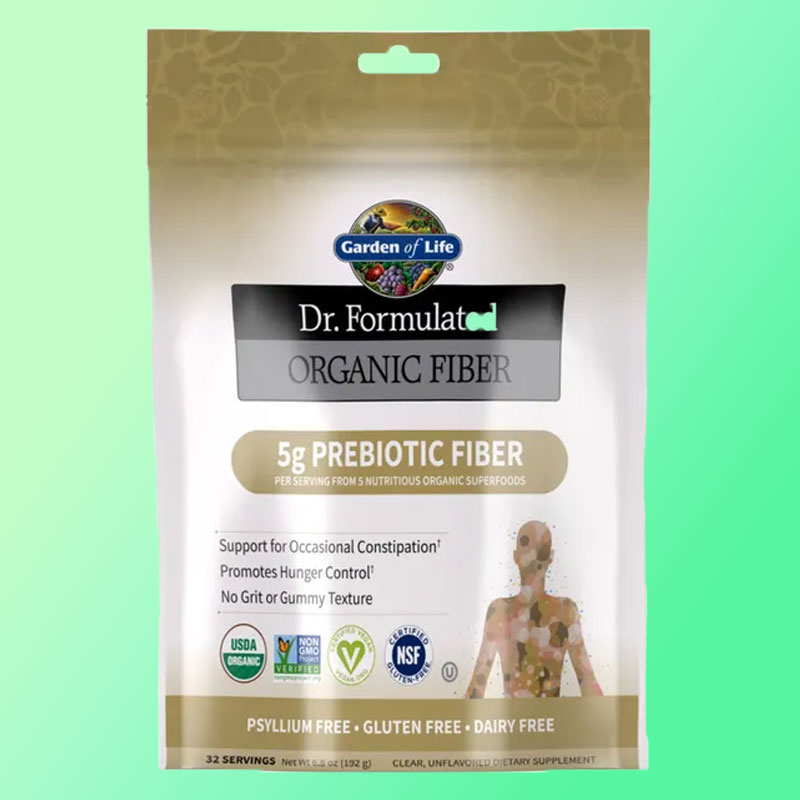 Garden of Life
8 Garden of Life
Popular organic supplement brand Garden of Life isn't short of probiotic or prebiotic options. For the latter, it offers two powders which are packed with prebiotic fiber sourced from plant-based ingredients. The first is unflavored, while the second is flavored with citrus fruits.
FIND IT HERE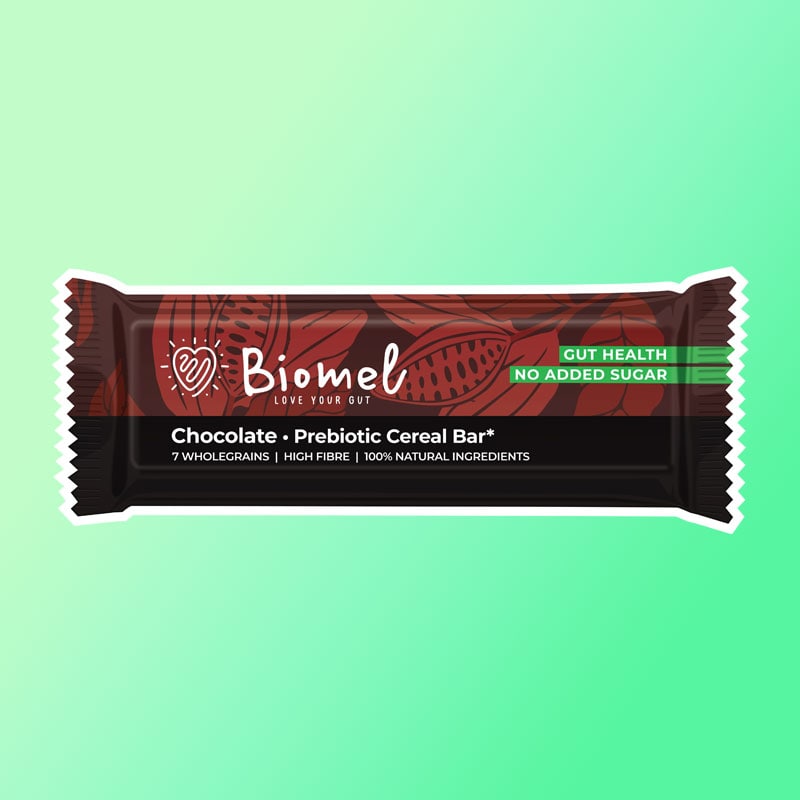 Biomel
9 Biomel
If you prefer to munch on your supplements in a tasty snack rather than swallow them whole in a supplement, then Biomel is the brand for you. In fact, you won't even notice you're taking prebiotics at all when you opt for its Prebiotic Breakfast Bar with chocolate hazelnut chips.
FIND IT HERE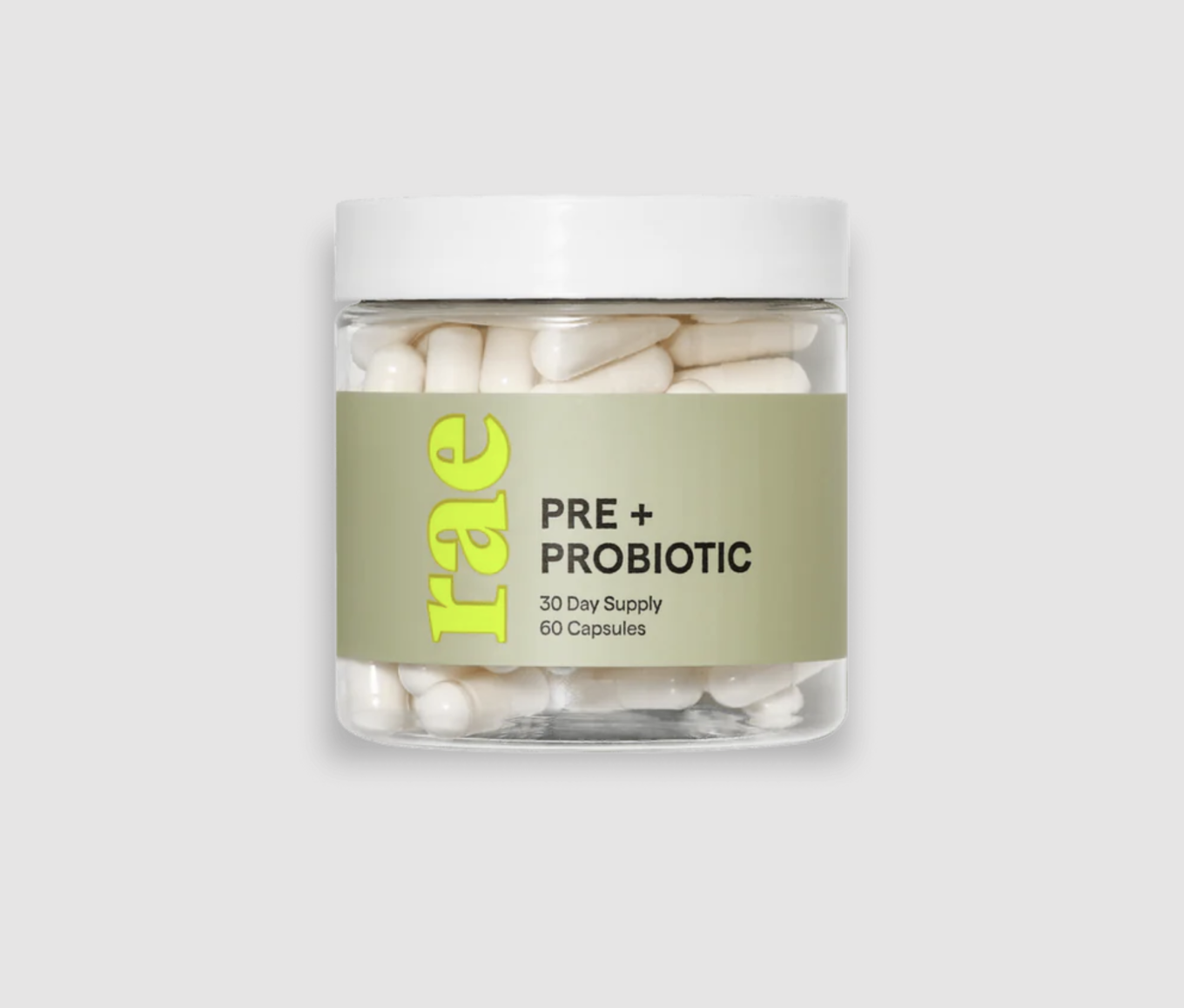 Rae Wellness
10 Rae Wellness
Known for its shelfie-worthy packaging and effective formulas, Rae Wellness provides several different supplements for your skin, body, and digestive health. Its Pre + Probiotic Capsules are designed to balance out your gut with the help of apple cider vinegar and L. Acidophilus, a probiotic. Plus, as an extra bonus, they taste deliciously minty too.
FIND IT HERE
Here at VegNews, we live and breathe the vegan lifestyle, and only recommend products we feel make our lives amazing. Occasionally, articles may include shopping links where we might earn a small commission. In no way does this effect the editorial integrity of VegNews.