The world has loved garlic for centuries. In fact, research suggests that the bulbous flowering plant was enjoyed across Mesopotamia, ancient Egypt, ancient Greece, and many more ancient civilizations. And in modern-day US, many people still can't get enough. In fact, one study from 2018 noted that nearly a quarter of Americans think that garlic makes everything taste better. And, honestly, we have to agree. To prove it, here are some of our favorite garlicky vegan recipes. But first, is garlic good for your health, too?
What are the health benefits of garlic?
Garlic, which is closely related to onions, scallions, leeks, chives, and shallots, is loved for its distinctive and pungent flavor, but this plant doesn't just taste good. It's also good for our health.
It's rich in nutrients, for example, vitamin B6, vitamin C, selenium, fiber, and manganese, and it may even have antiviral properties, which could help to bolster the immune system. As well as vitamins and minerals, garlic also contains antioxidants, which are plant compounds that may help to tackle oxidative damage (which contributes to a higher risk of chronic disease) in the body.
There is also some research to suggest that garlic may help lower blood pressure and LDL cholesterol and improve bone health. That said, people with IBS may need to be careful with garlic, as it is considered a high FODMAP food and may exacerbate symptoms in some sufferers. For more on the FODMAP diet, follow our guide here.

20 delicious garlicky vegan recipes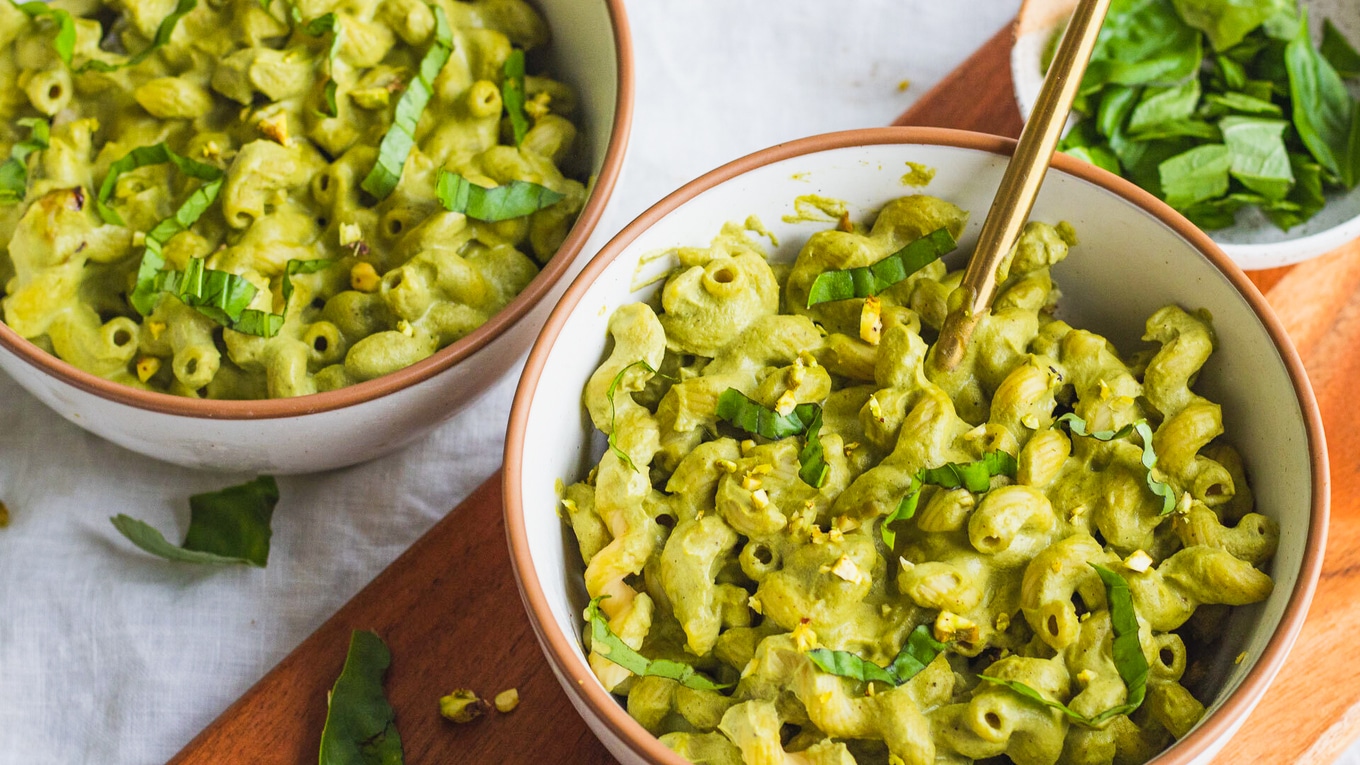 1 Creamy Garlic Pistachio Pasta
Garlic cloves, unsalted pistachios, and nutritional yeast are just a few of the key ingredients in this super creamy, nourishing, protein-packed pasta dish, which is the perfect weeknight meal.
Get the recipe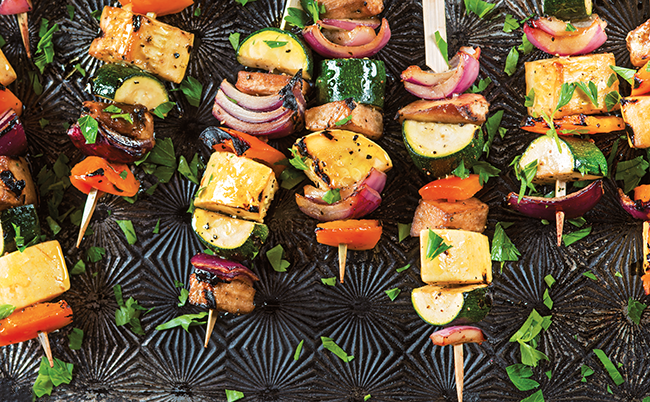 Page Street Publishing
2 Garlic-Rosemary Vegetable Skewers
These garlicky vegetable skewers will be the star of your next cookout, but you don't have to wait for summer to enjoy them. They're also delicious when cooked on a skillet and served with a side of steaming rice.
Get the recipe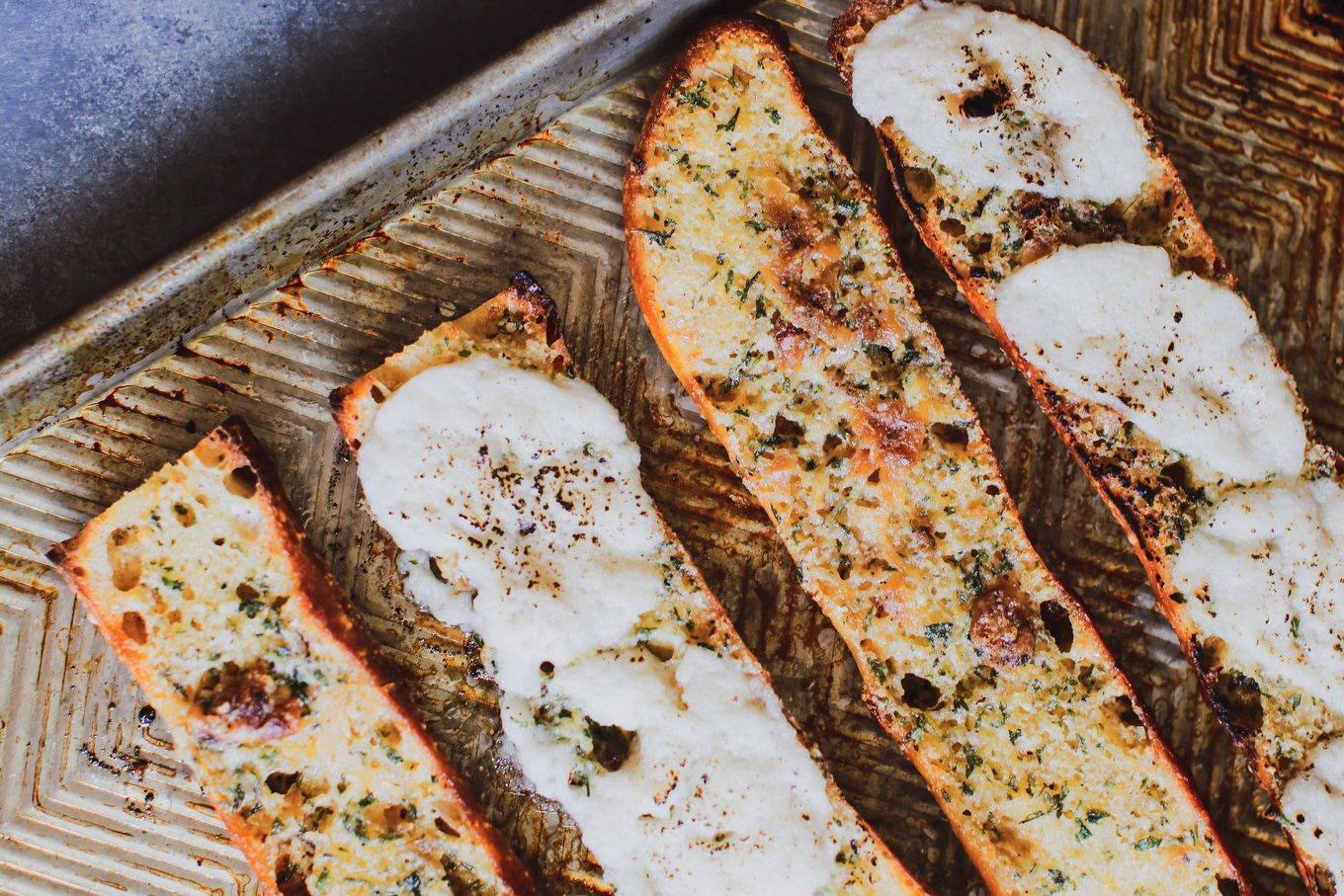 Brianna Claxton
3 Vegan Cheesy Roasted Garlic Bread
It's the ultimate comfort food combination: this nutty, cheesy, buttery vegan garlic bread with a big bowl of creamy, tomato pasta.
Get the recipe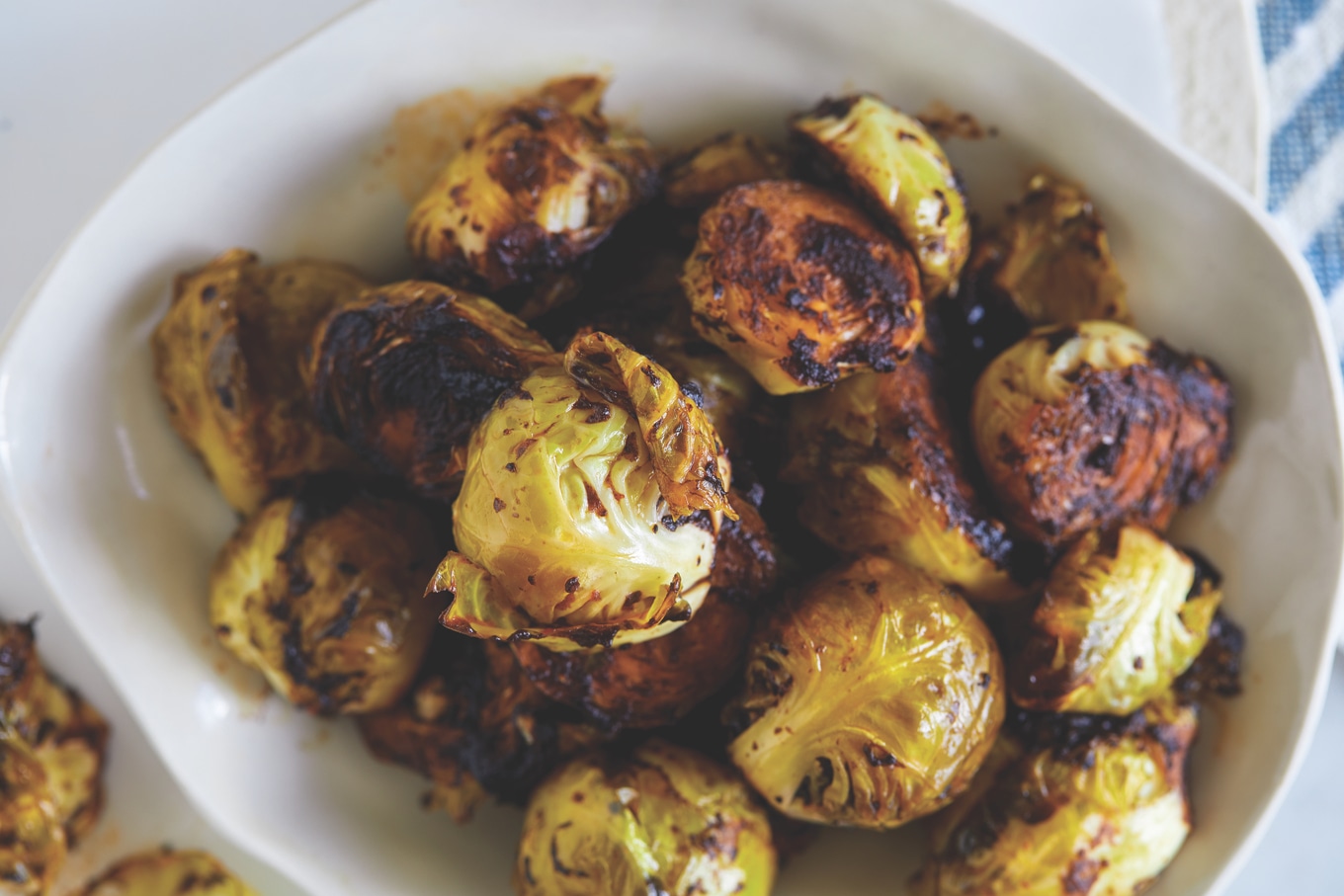 Mareya Ibrahim
4 Charred Brussels Sprouts With Black Garlic
Brussels sprouts are a powerhouse of nutrition, but they're also pretty tasty when they're cooked the right way. Pair them with black garlic, tomato paste, and smoky paprika for a super flavorful, nutrient-packed dish.
Get the recipe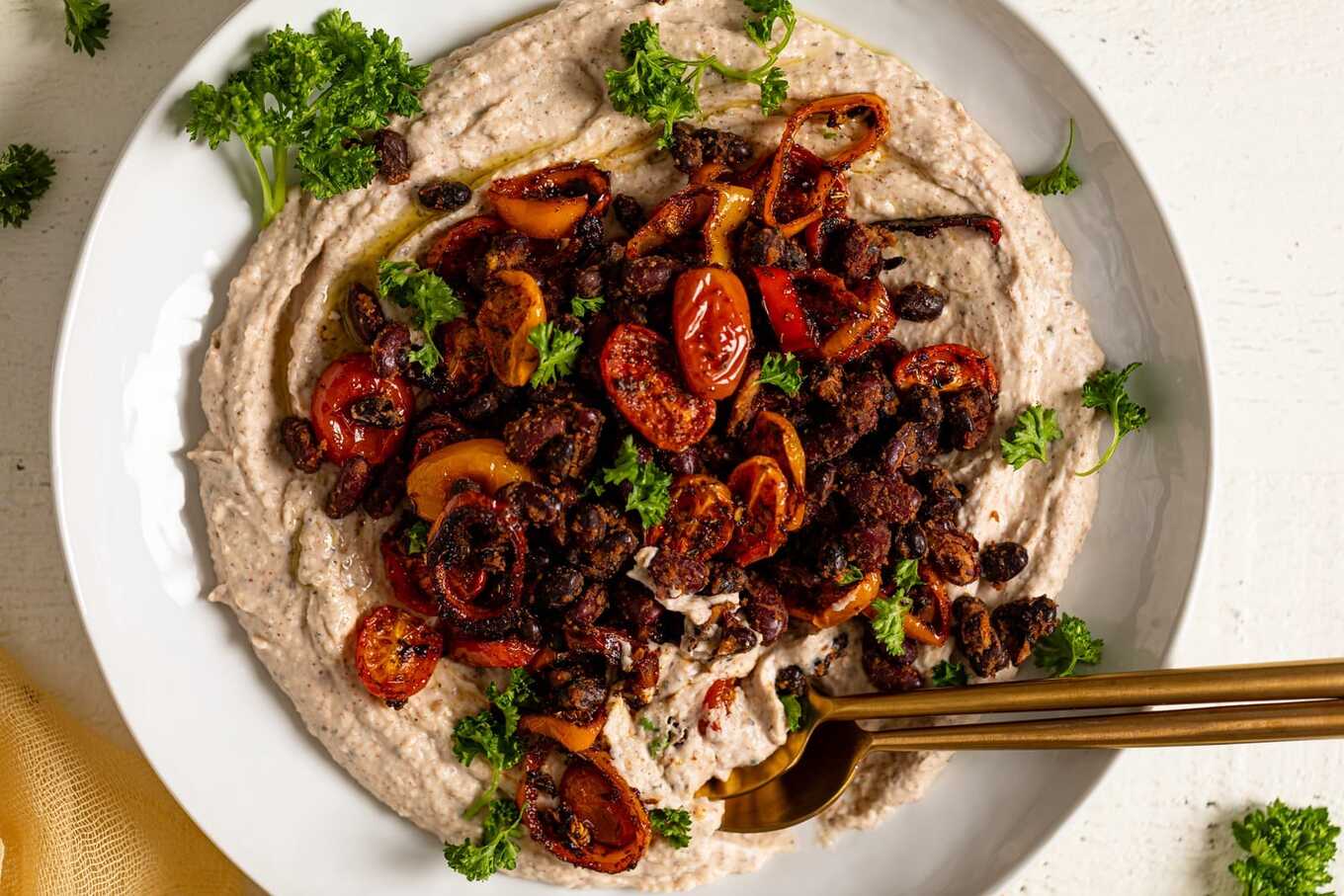 Orchids + Sweet Tea
5 Easy Garlic Herbed Three Bean Dip
Kidney beans, black beans, and cannellini beans are the golden trio of this creamy, tasty dip, but it's the host of herbs and spices, including parsley, rosemary, and, of course, garlic, that really makes them shine.
Get the recipe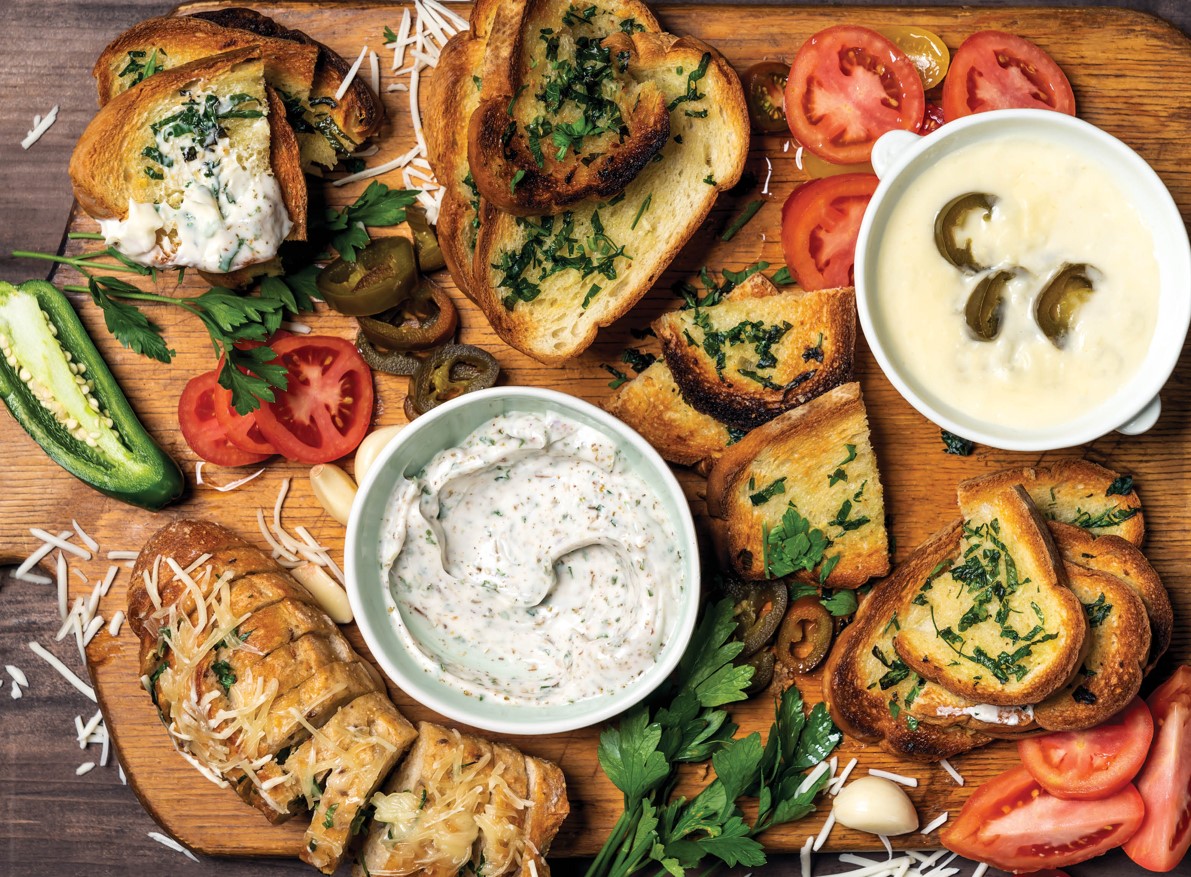 Candice Hutchings
6 Garlic Bread Dippers and Creamy Garlic Dipping Sauces
Is there a better combination than garlic bread and garlic dip? Add in some spicy jalapeño cheddar, and you've got the dreamiest of movie night snacks.
Get the recipe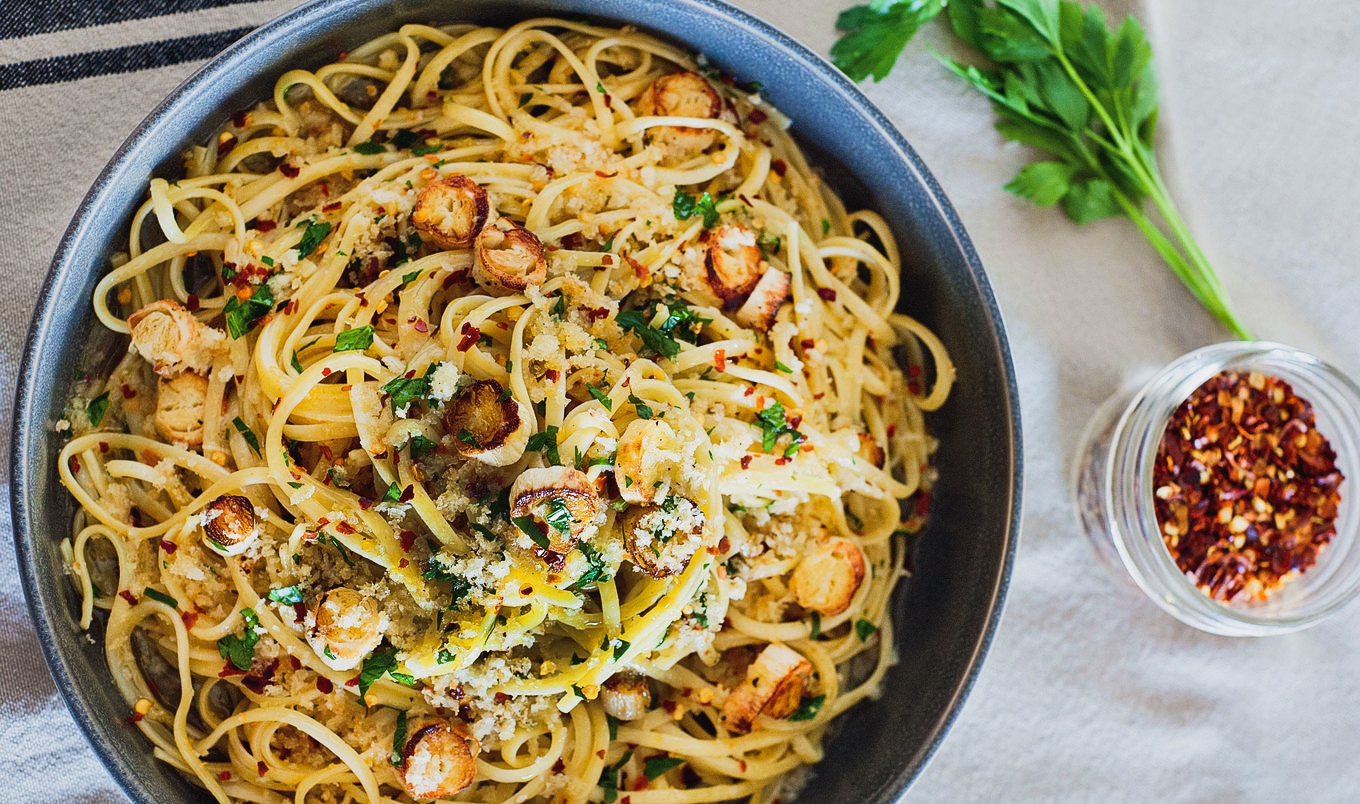 Alison Bickel
7 Vegan Scampi in Lemon Garlic White Wine Sauce
For a sophisticated, Italian meal, look no further than this linguine dish, which features hearts of palm in place of scampi and a deliciously indulgent lemon garlic white wine sauce.
Get the recipe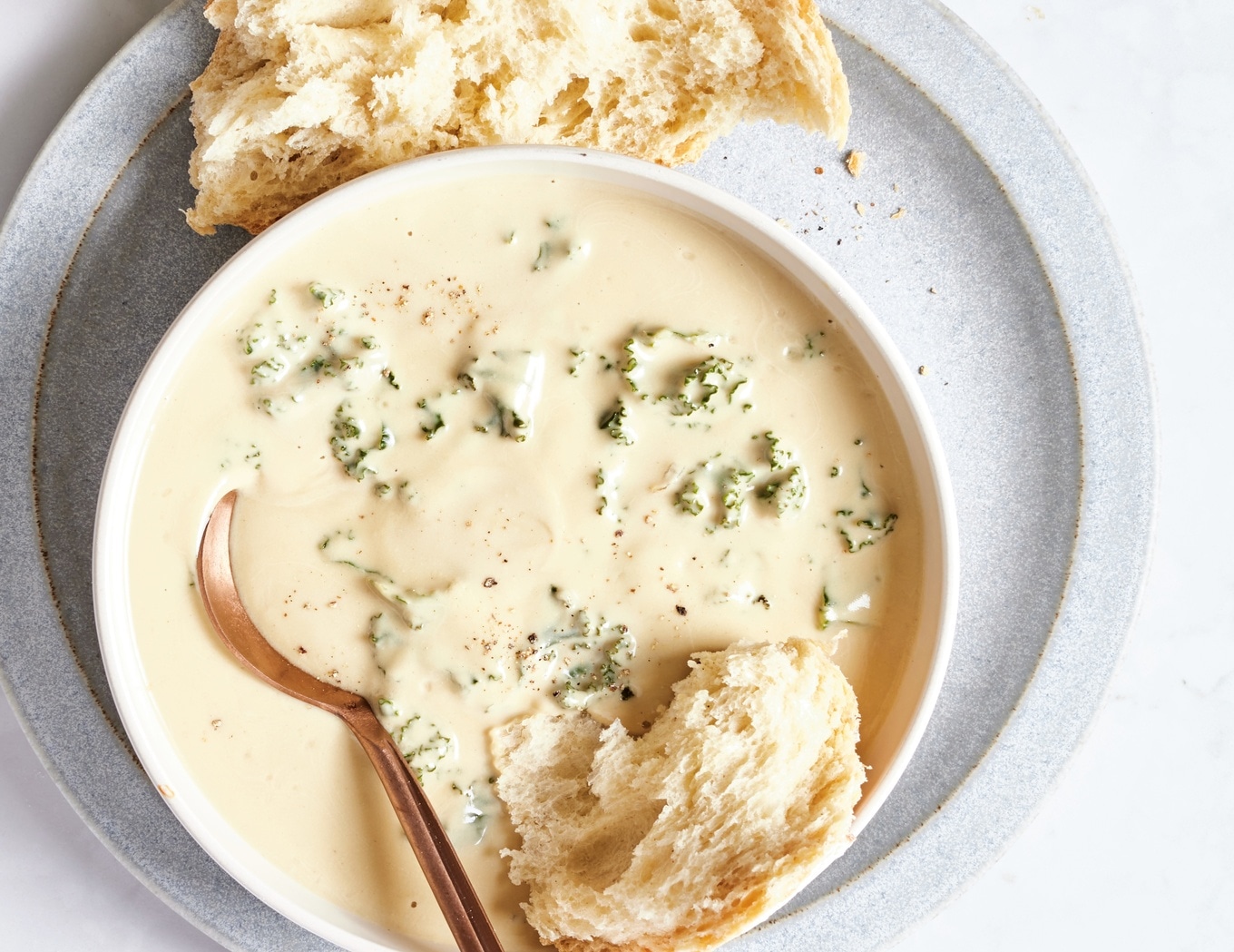 Sam Turnbull
8 Vegan Four Heads of Garlic Soup
Lots of people love garlic, but some just simply cannot get enough of it. If you fall into the latter camp, this soup is the dish for you. It's creamy, nourishing, and as you may have guessed, incredibly garlicky.
Get the recipe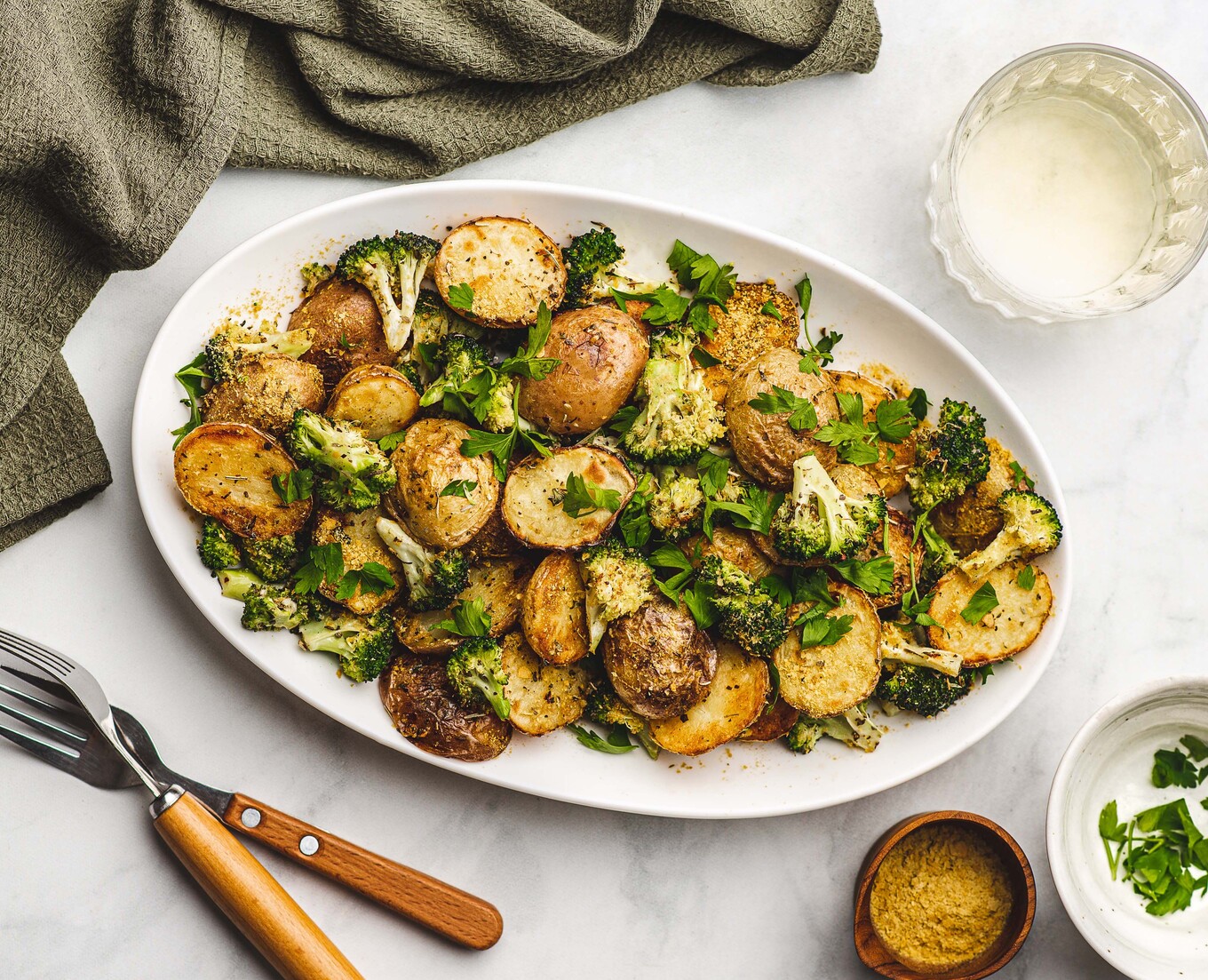 9 Vegan Cheesy Garlic Potatoes and Broccoli
Cheesy potatoes are already delicious and comforting, but combining them with nutritional yeast and garlic takes them up a flavor level. Add herby, roasted broccoli for extra nutrition.
Get the recipe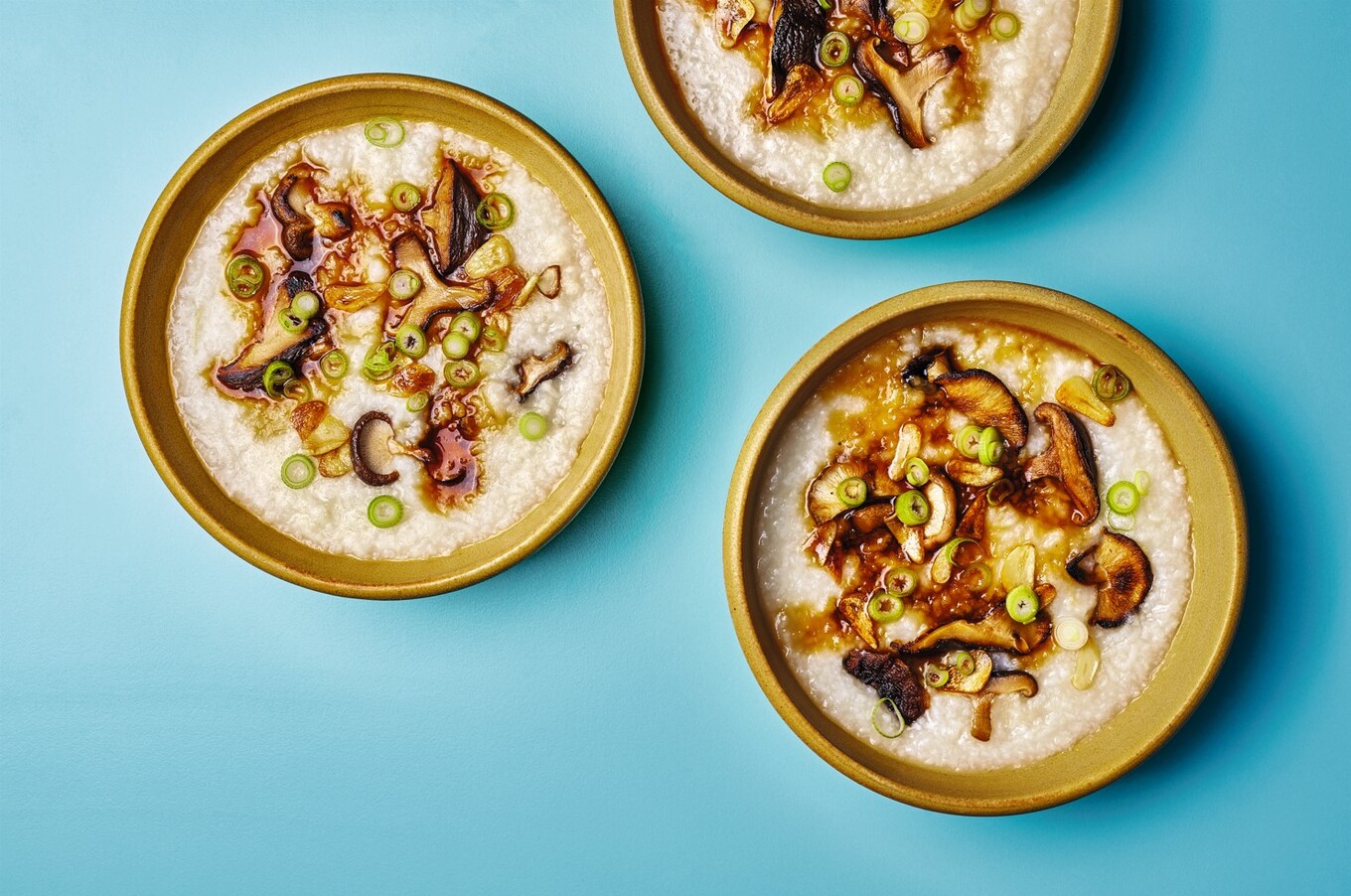 Broke Vegan One Pot
10 Shiitake Crispy Garlic Congee
Congee, which likely originated in China, is very similar to oatmeal porridge, but instead, it's made with rice. The dish lends itself particularly well to savory ingredients, like shiitake mushrooms and plenty of garlic, for example.
Get the recipe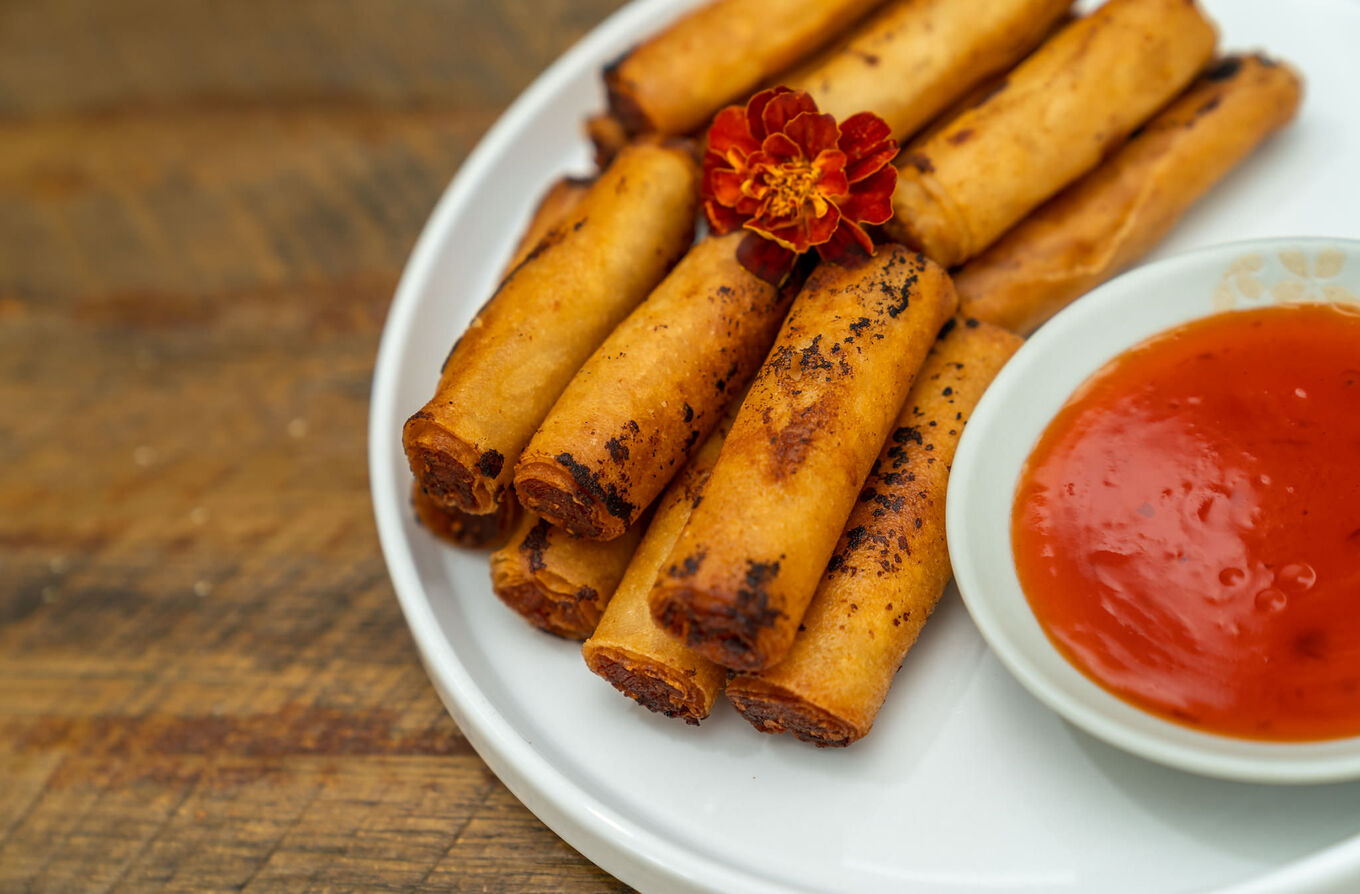 Chef Reina
11 Fried Carrot-Jicama Lumpia With Garlic Soy Dipping Sauce
These golden, crispy Filipinx spring rolls are addictive, but they're arguably at their best when combined with a flavorful garlic soy dipping sauce.
Get the recipe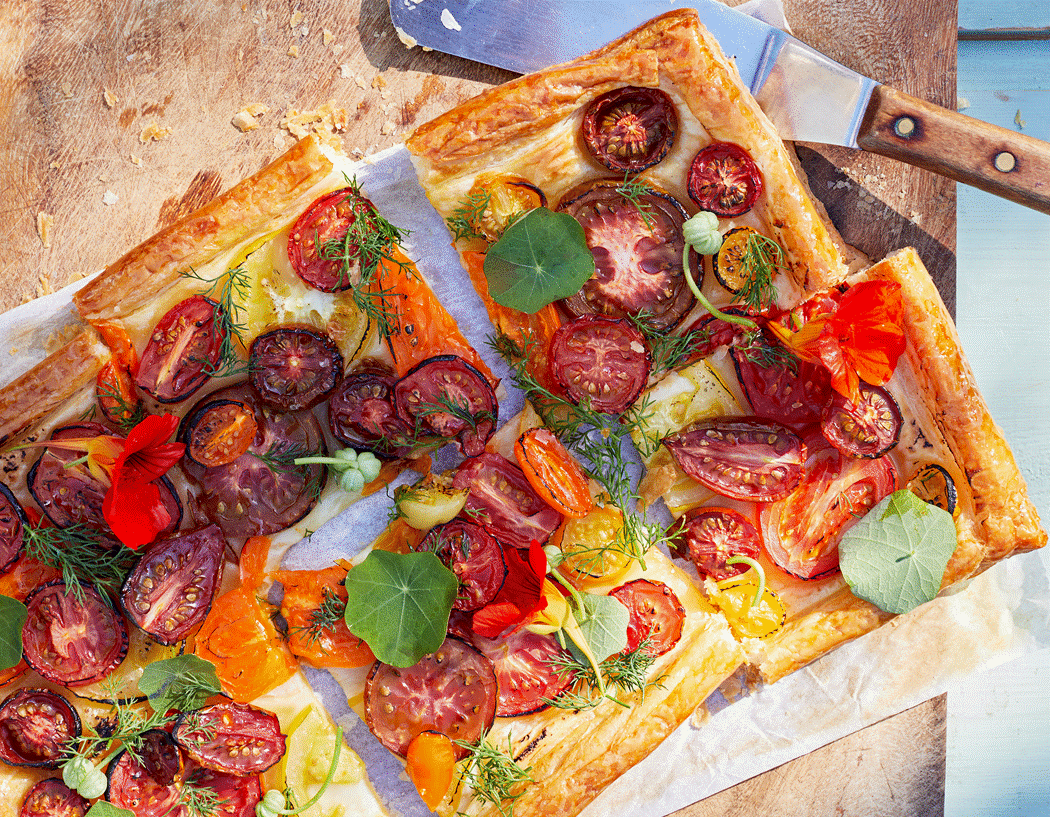 Luke Albert
12 Tomato Garlic Garden Tart
Heirloom tomatoes make this tart look as good as it tastes, which is delicious, thanks to the addition of olive oil, garlic, nasturtium leaves, and dill.
Get the recipe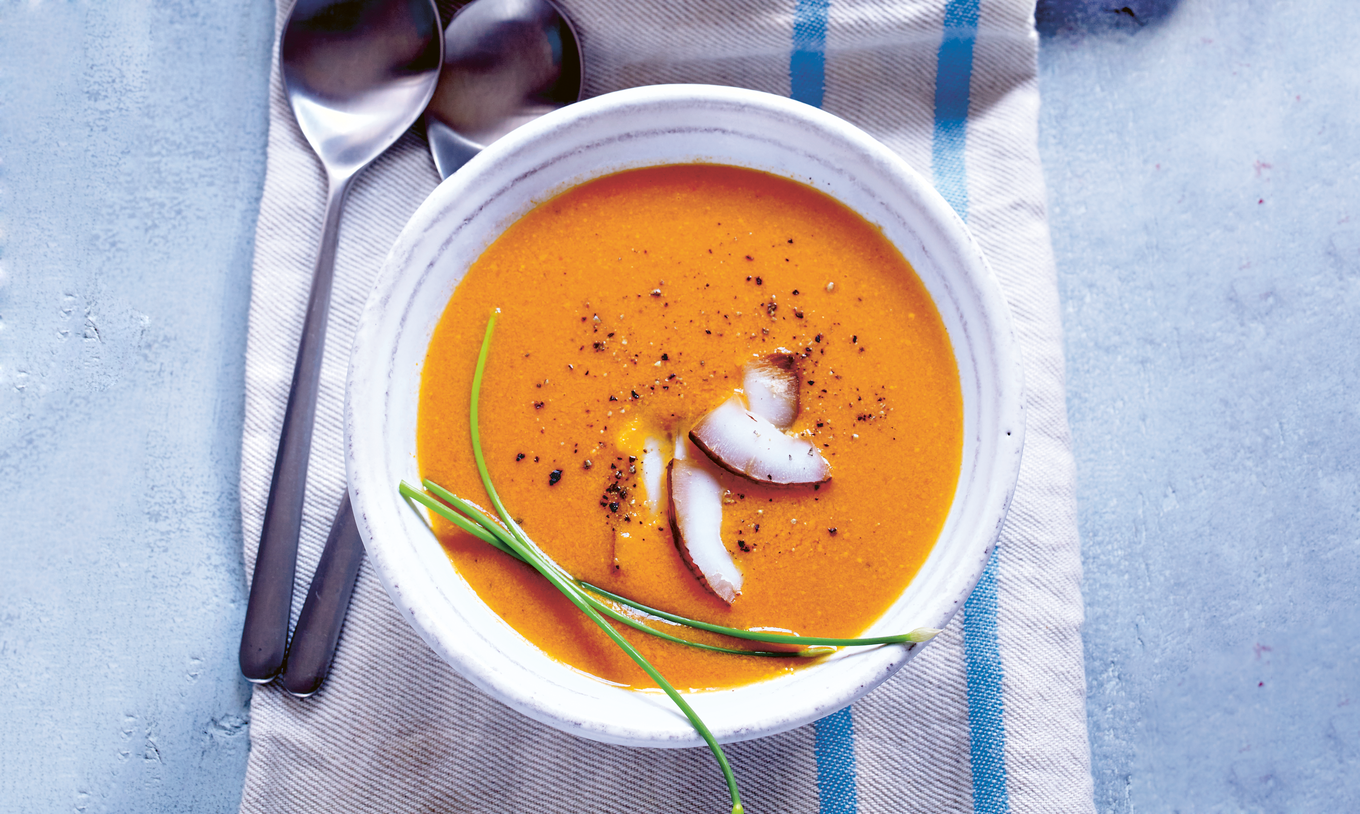 Nourish Books
13 Coconut-Tomato Soup With Charred Garlic Toast
There's no doubt: crispy, crunchy, charred sourdough garlic toast makes this creamy coconut-tomato soup even more delicious.
Get the recipe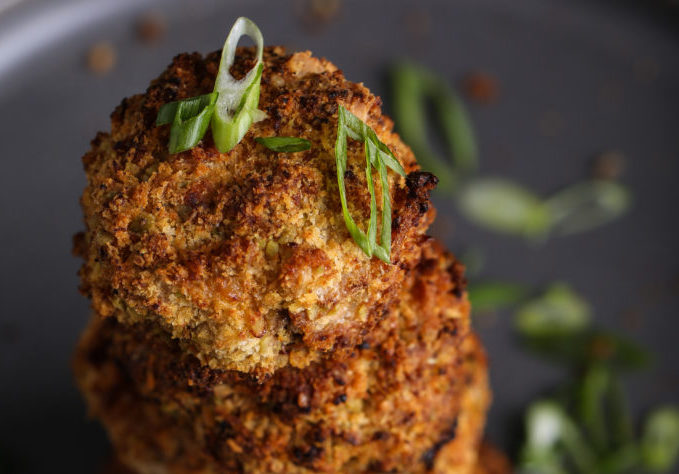 Jeff Wysocarski
14 Air-Fried Mushrooms and Garlic Mayo
Breaded, air-fried mushrooms are one of the best appetizers around, especially when they're paired with a sriracha pea-panko crust and a creamy garlic mayonnaise dip like they are in this recipe.
Get the recipe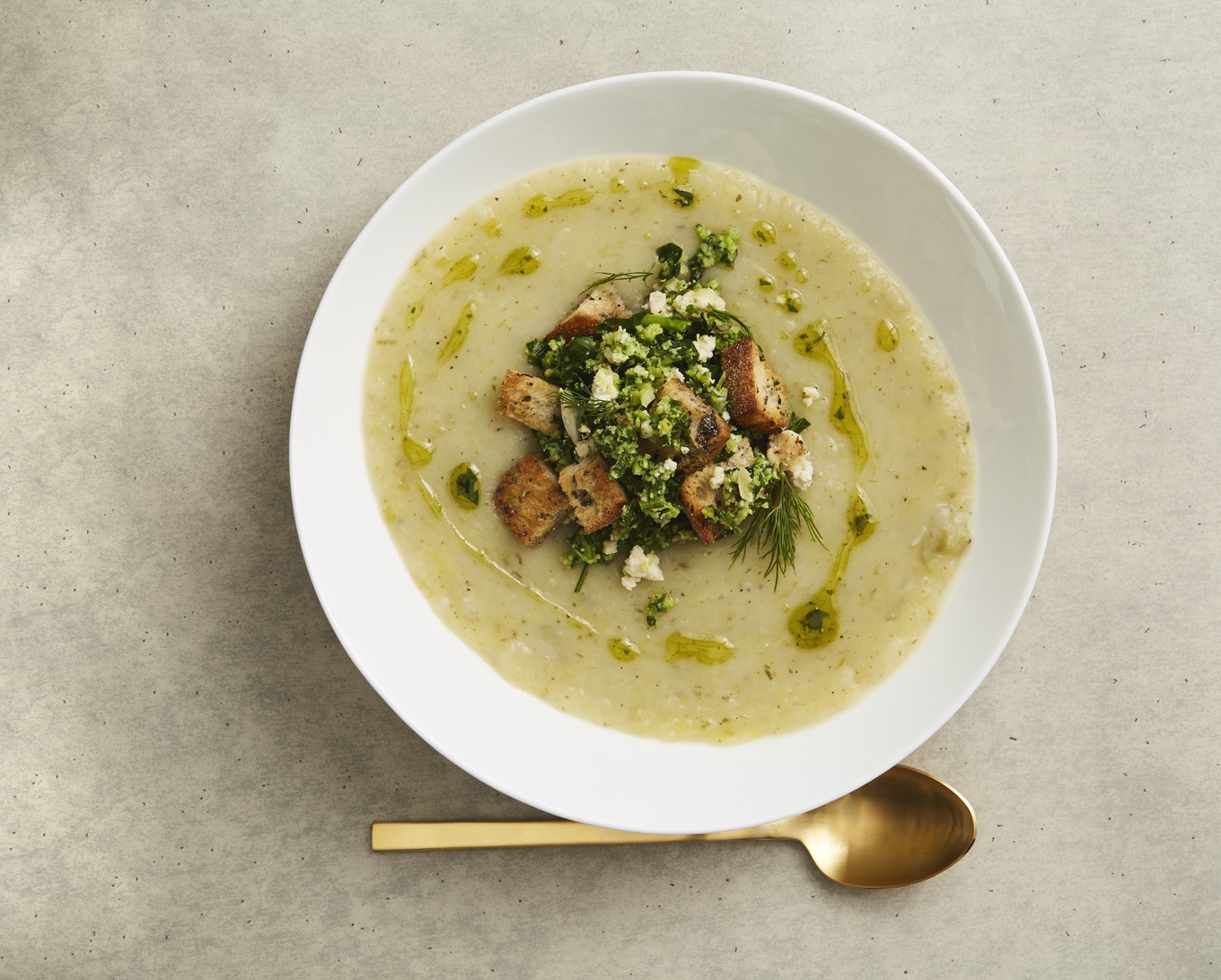 15 Potato Leek Soup With Broccoli Gremolata
Garlicky, zesty broccoli gremolata takes an already delicious and comforting soup and takes it to the next level. It's set to become your fall and winter lunchtime go-to.
Get the recipe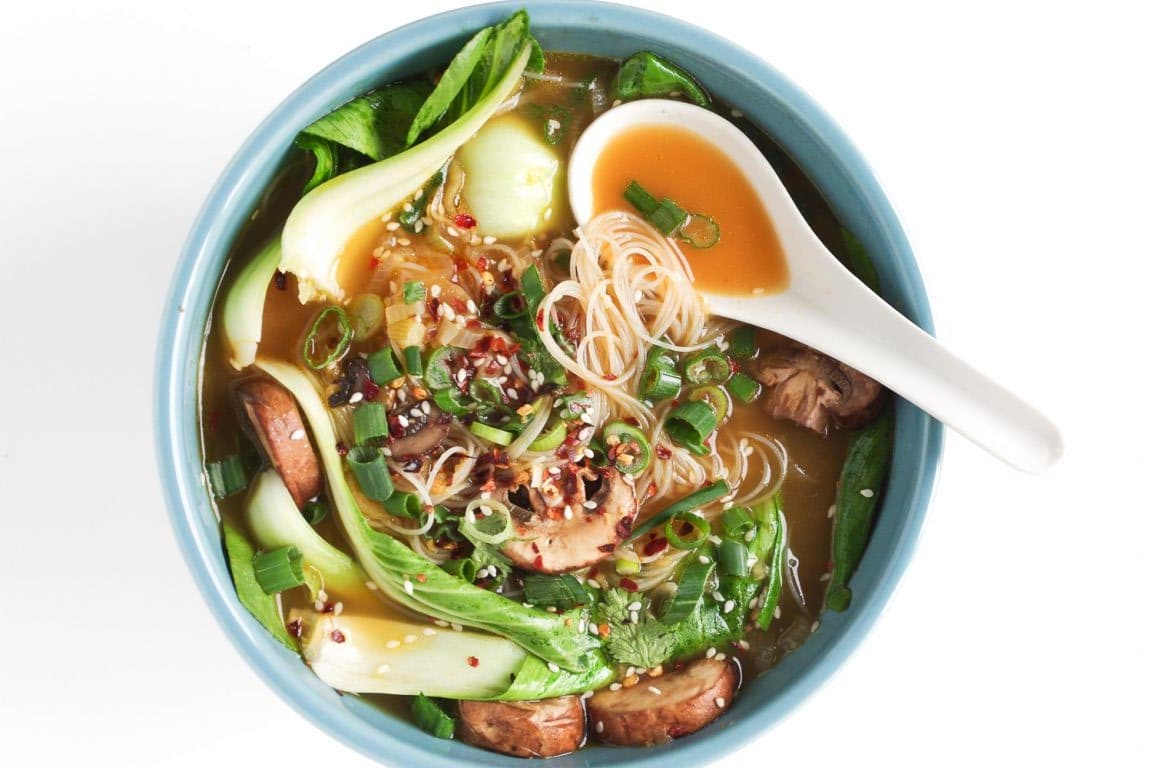 Jessica Randhawa
16 Ginger Garlic Noodle Soup With Bok Choy
When it comes to comforting, nourishing soup, you also can't go wrong with this ginger garlic noodle soup recipe, which also features nutrient-dense bok choy. For extra protein, feel free to add in extra tofu.
Get the recipe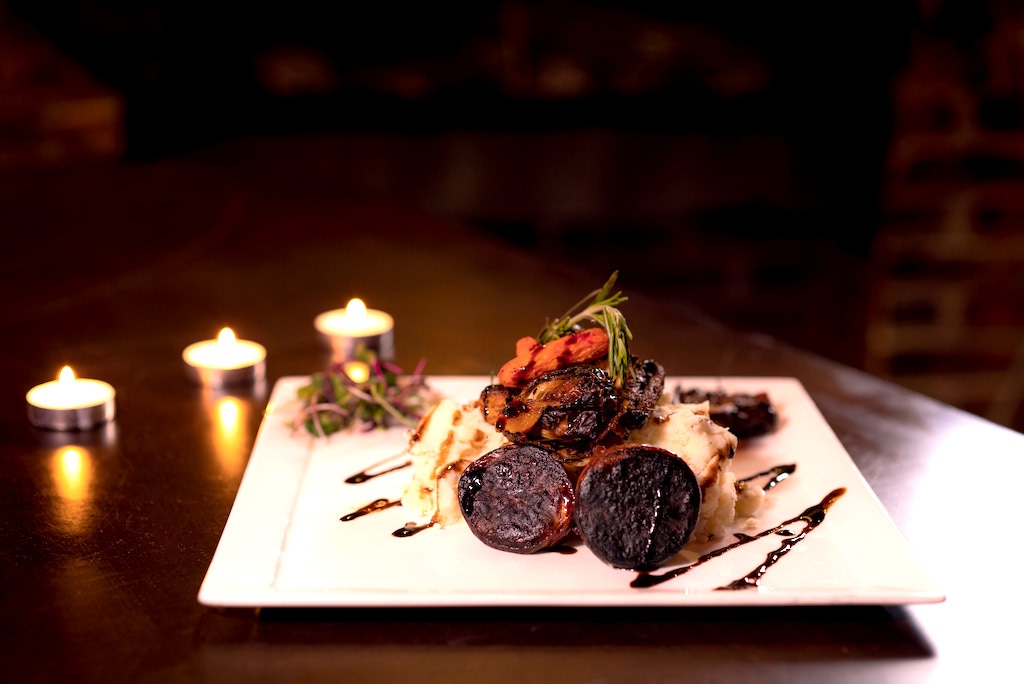 17 Herbed Vegetable Roast With Garlic Mashed Potatoes
When it's cold outside, you can't beat a wholesome, nutritious vegetable roast, which in this case, consists of baby carrots, portobello mushrooms, and butternut squash. And the best side for this warming dish has to be garlicky, creamy mashed potatoes.
Get the recipe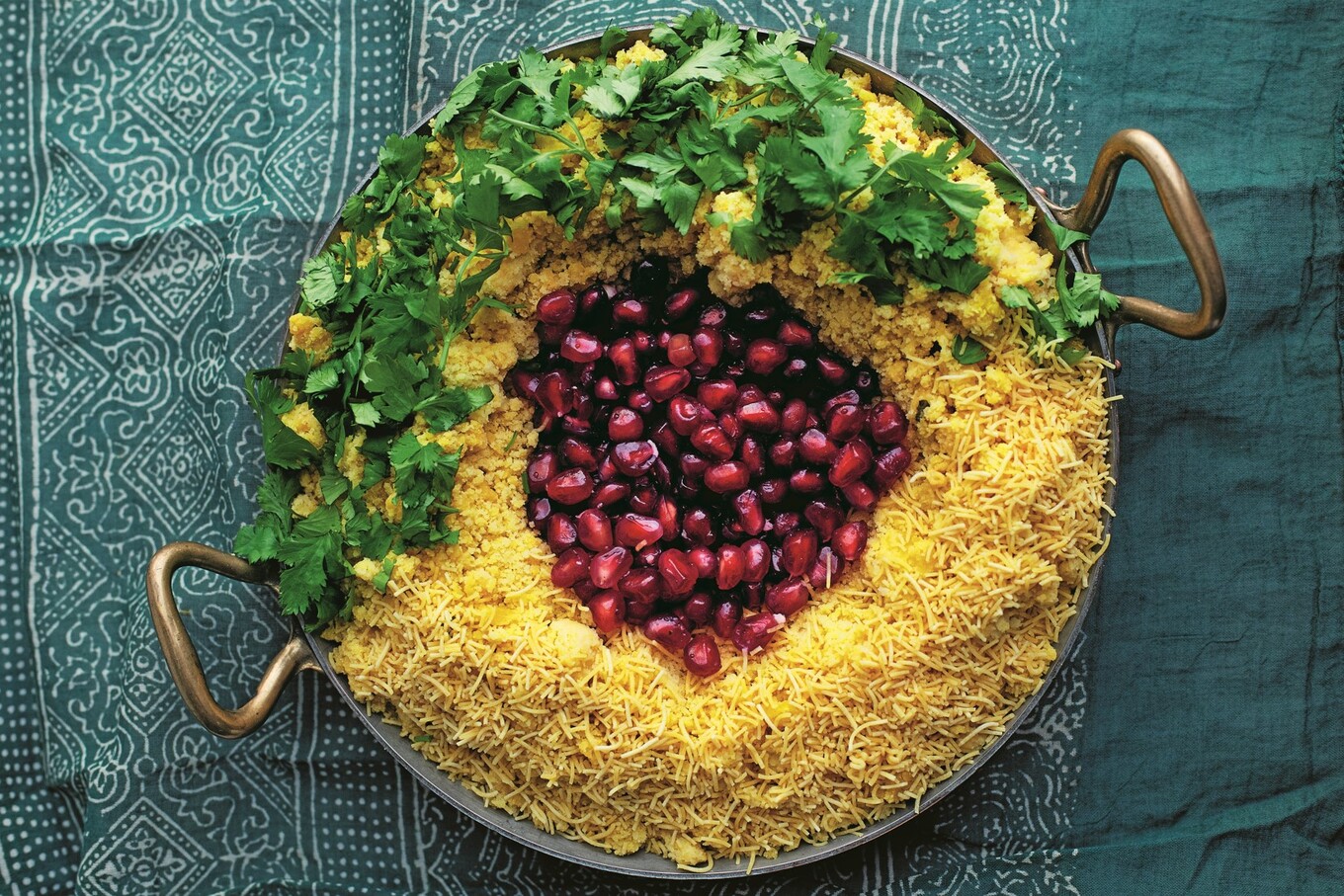 18 Indian Surti Sev Khamani With Green Garlic Chutney
Surti sev khamani is a popular savory street food from India, which is traditionally cooked with plenty of ginger and garlic, garlic, and more garlic. Super fans of this edible bulb won't be able to get enough.
Get the recipe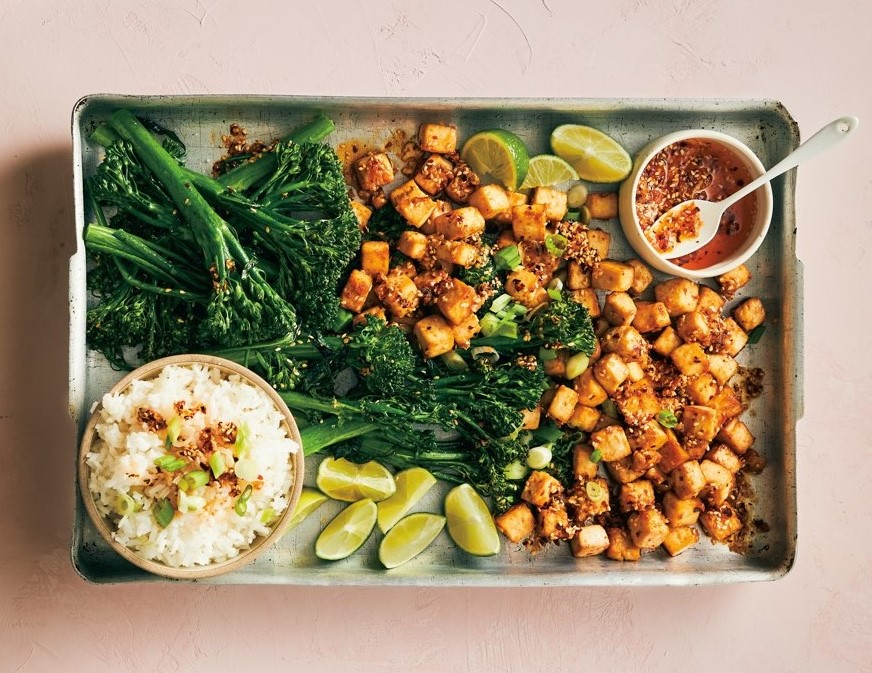 Bri Beaudoin
19 Firecracker Tofu With Broccolini and Chili Garlic Oil
Chili garlic oil is responsible for the strong, aromatic flavors of this spicy firecracker tofu dish. Serve with rice and a squeeze of lime for extra zest.
Get the recipe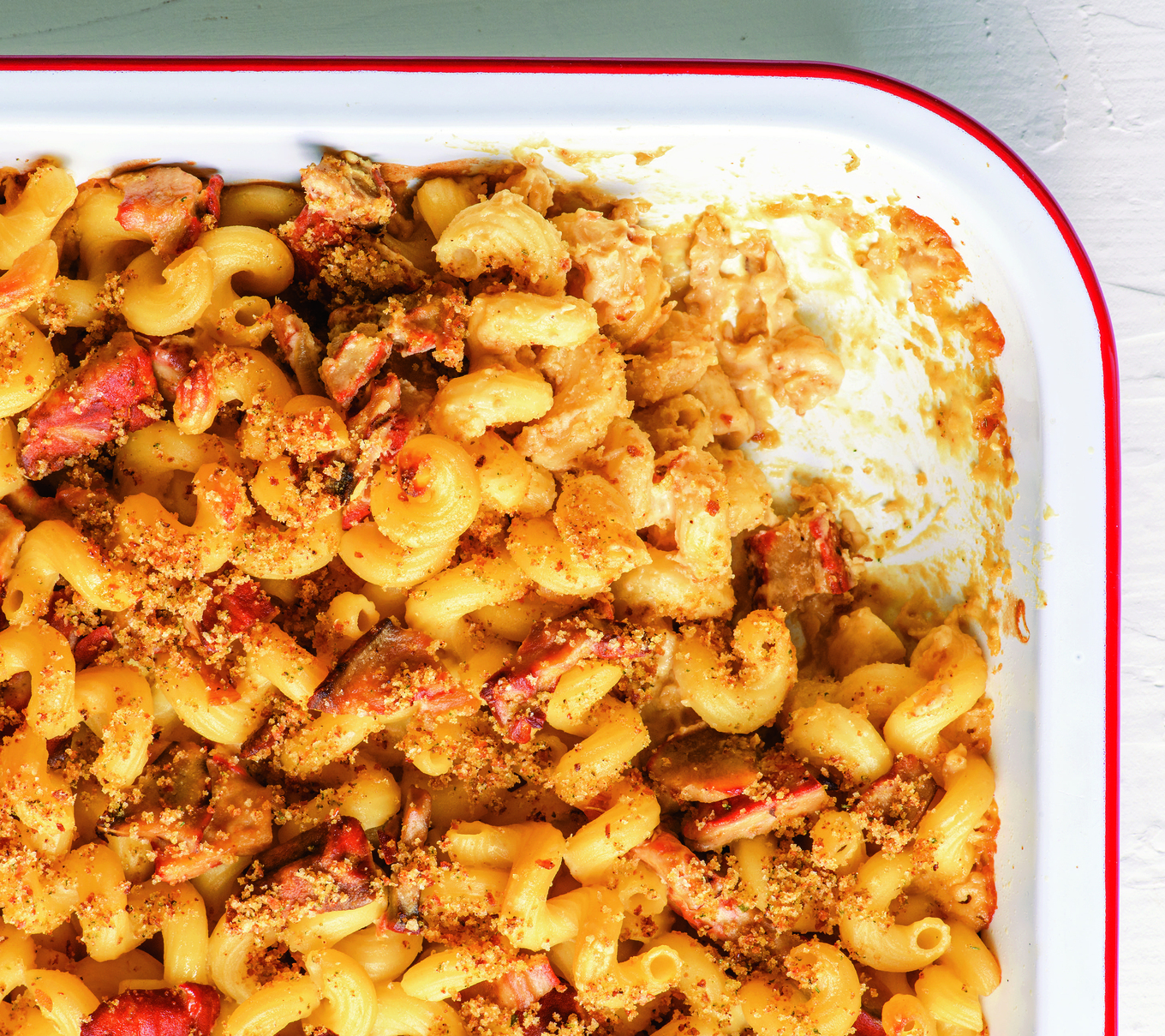 Alex Shytsman
20 Cashew Mac and Cheese With Lobster Mushrooms
Roasted garlic cheesy sauce, meaty mushrooms, and cavatappi pasta combine to create a delicious, indulgent dish, best enjoyed with a close friend or partner and a glass of bubbles.
Get the recipe