Getting a good night's sleep is as important as ever—and harder than ever too, due to the unrelentingly plugged-in nature of our society. Adequate deep sleep helps ease stress, anxiety, aging effects, and has many healing benefits. These 10 cruelty-free products will help bedtime feel more restful, luxurious, and cozy than ever before.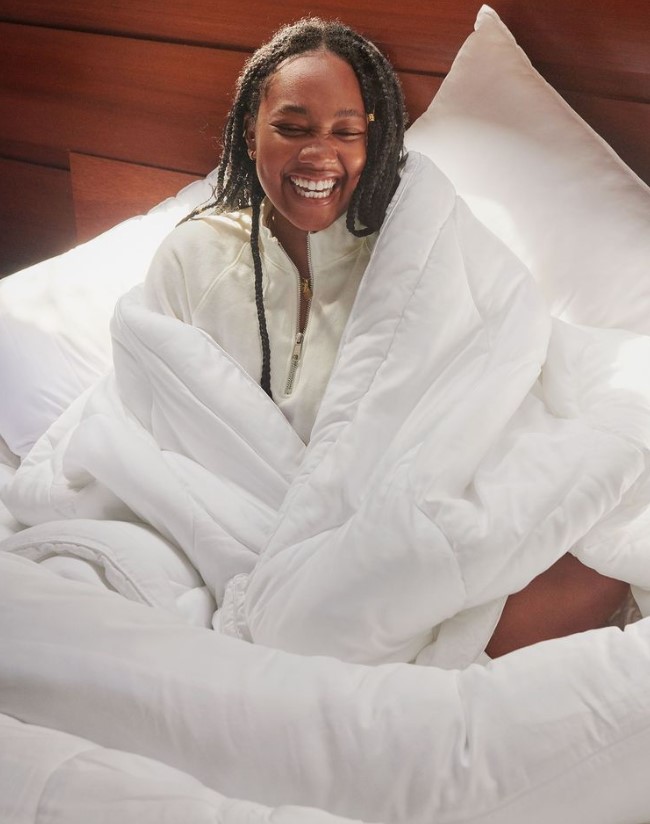 Buffy
1The Cloud Comforter

This sustainably made, down-free comforter's fabric comes from eucalyptus, which uses 10 times less water than cotton to produce. And the recycled fill of each of these cloudlike comforters keeps 50 plastic bottles out of landfills and protects 12 geese from live-plucking. So you can feel extra-good about wrapping up in this ultra-plush comforter as you drift off to sleep.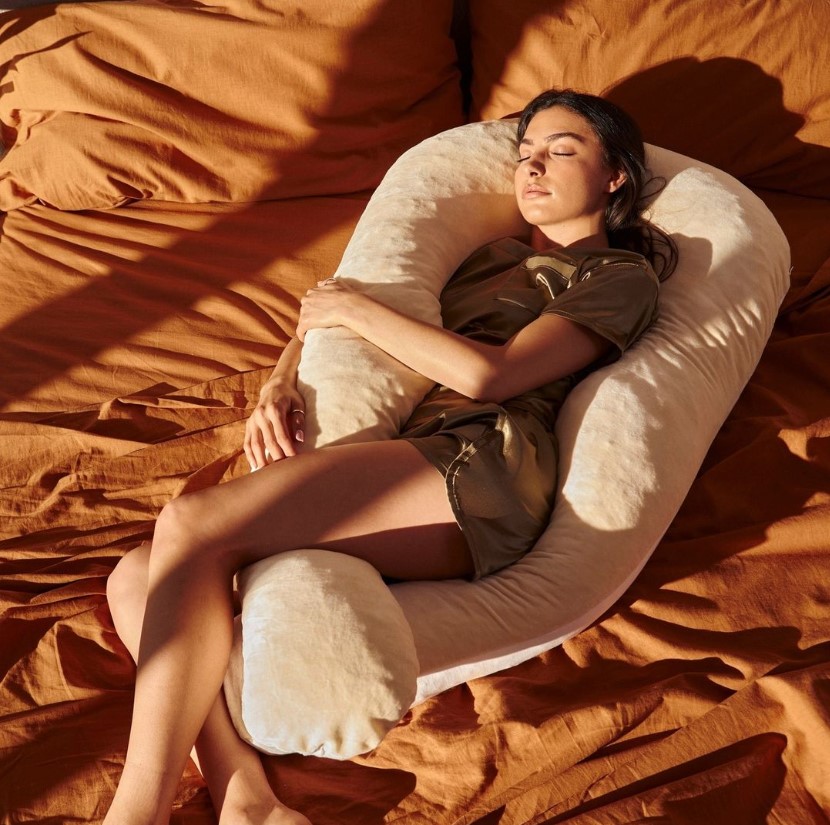 Yana Sleep
2 Yana Sleep 360 Body Pillow
This 360 degree, weighted, whole body hugging pillow is so dreamy that you'll be slipping off into blissful sleep in no time. Not only that, but Yana Sleep is AAPI and women-owned, made from organic cotton and bamboo velour that's both sustainable and luxe, and made with cooling technology. This VegNews Editor can personally attest to its quality and zzz-inducing effects.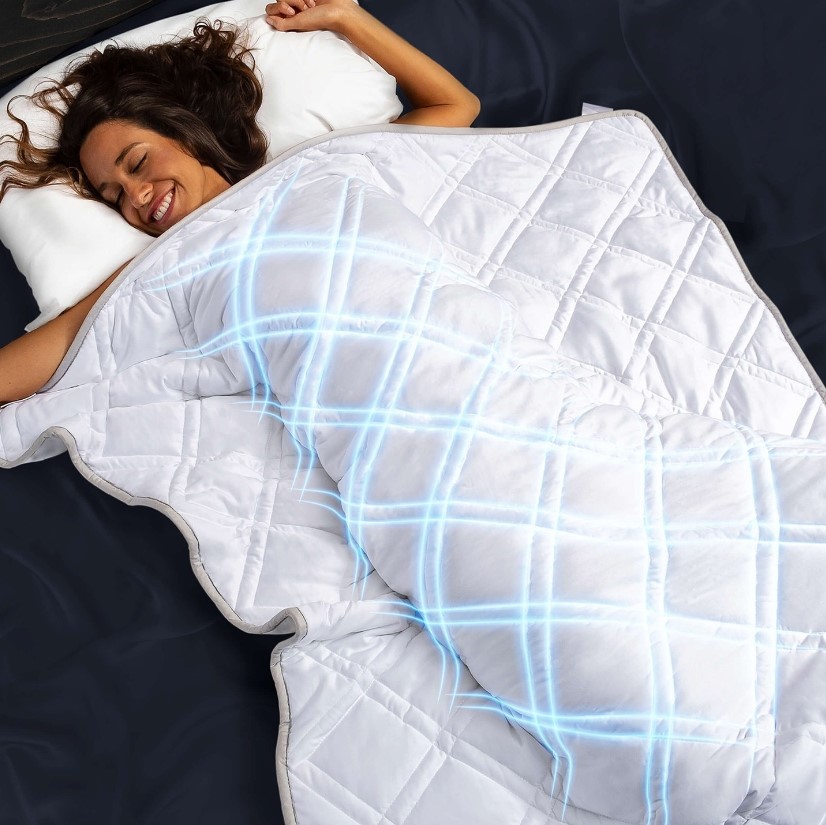 Aricove
3 Aricove Cooling Weighted Blanket
Trust us when we say that a weighted blanket will change your life. This one features pre-washed and pre-shrunk bamboo fabric and superfine beads, so each blanket is moisture-wicking and breathable for some cozy naps. Available in multiple weight varieties to your preference, pull the evenly distributed weighted blanket over you for an added sense of comfort and security throughout the night.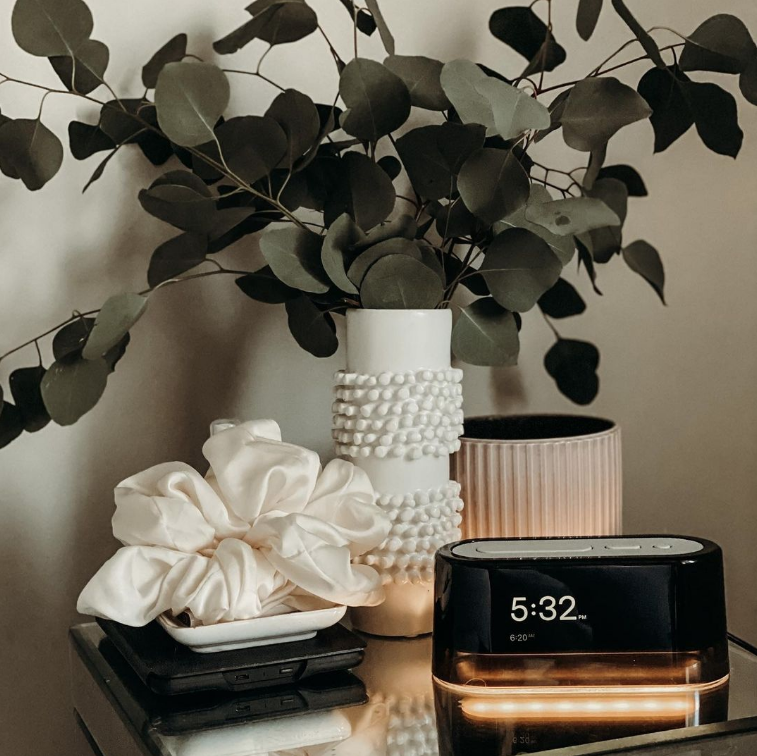 Loftie
4 Loftie Bluetooth Alarm Clock
Say goodbye to your harsh, blaring smartphone alarm clock forever with this two-phase alarm made with professionally crafted non-alarming alarm tones. The white noise and soundbath functions help ease you into a deep night's sleep and ensure you stay peacefully asleep through the night.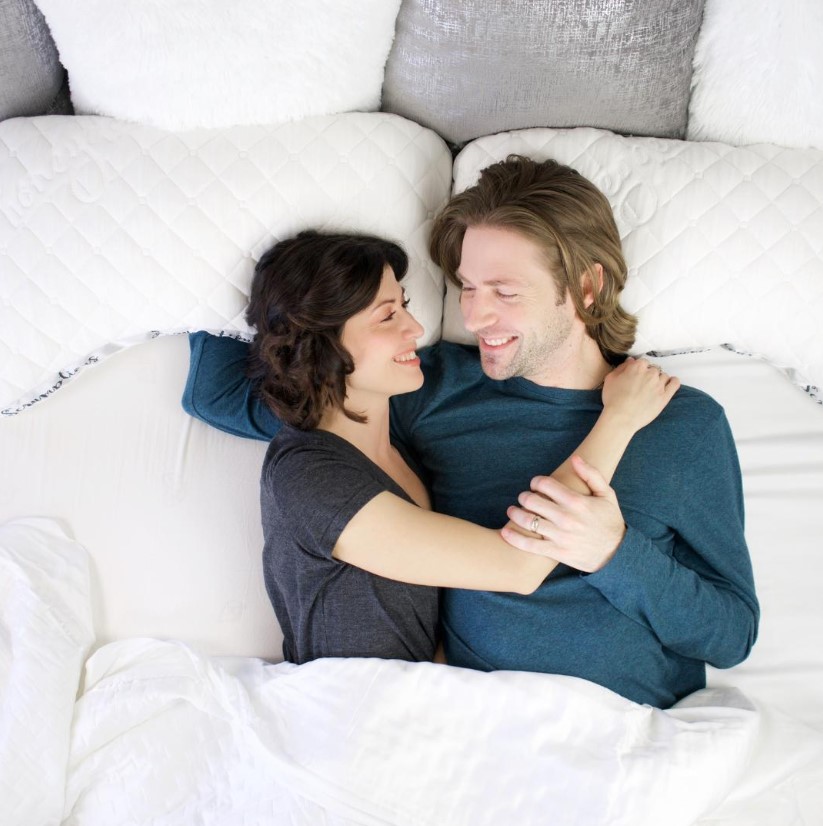 Honeydew
5 Honeydew Pillow
The ideal balance of soft, cool, and responsive no-pressure-support is achieved in thisnext-level pillow. Specifically designed for side sleepers, this neck-supporting pillow eliminates painful neck aches from sleeping and ensures a restful night's sleep. Even better? It's made from synthetic materials so no animals were harmed in the making of your much-needed R&R.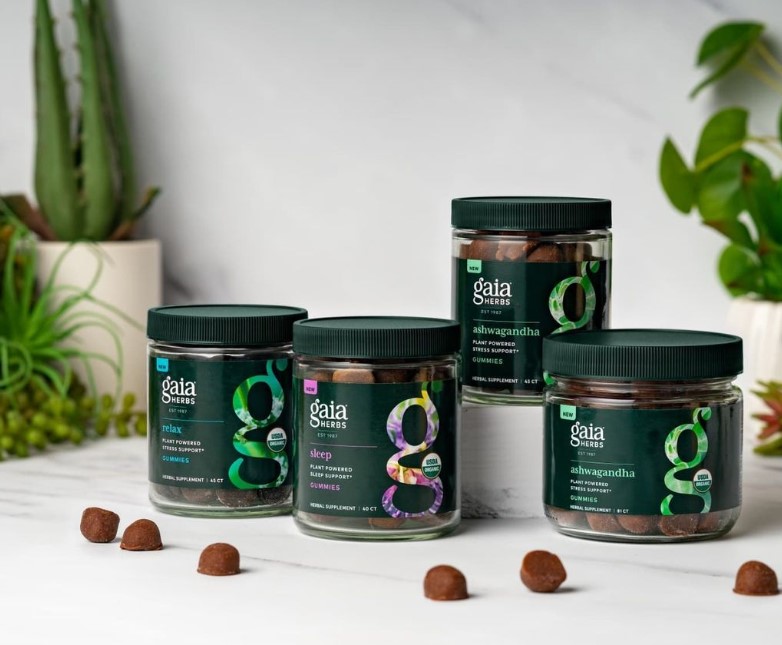 Gaia Herbs
6 Gaia Herbs Sleep Gummies
The powerful combination of ashwagandha and passionflower in these chewy, gelatin-free gummies combine to get you ready to drift off to dreamland in no time at all. Sweetened with apple and tart cherry and flavored with sweet orange oil, these all-natural sleep aids are as tasty as they are effective.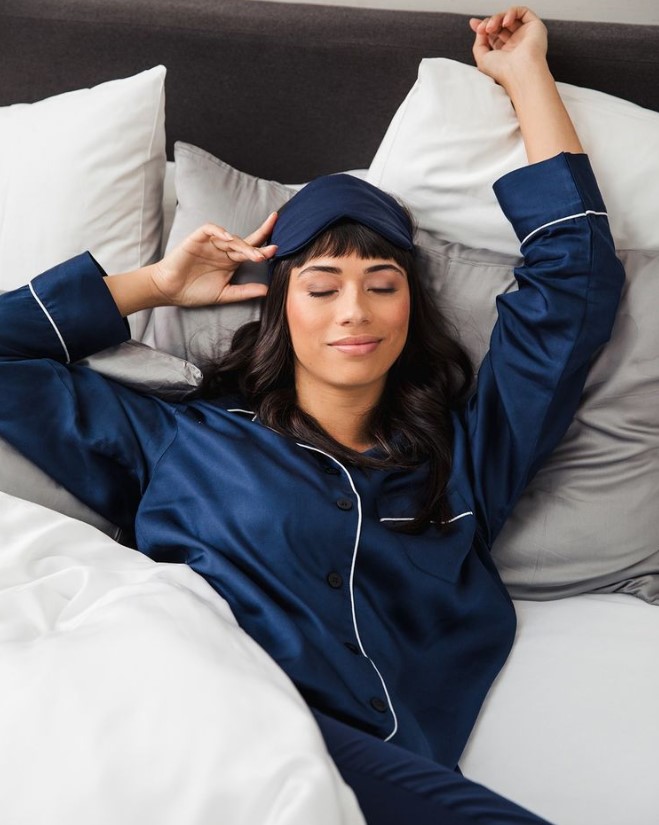 Ettitude
7 Bamboo Lyocell Lavender Scented Eye Pillow
This organic, eco-friendly, bamboo lyocell fabric eye pillow feels as smooth as 1,000 count thread sheets, with all of the weaved cooling effects to keep you comfortable throughout the night. Plus, it helps relieve tired, puffy eyes, dark circles and helps improve circulation around the eyes.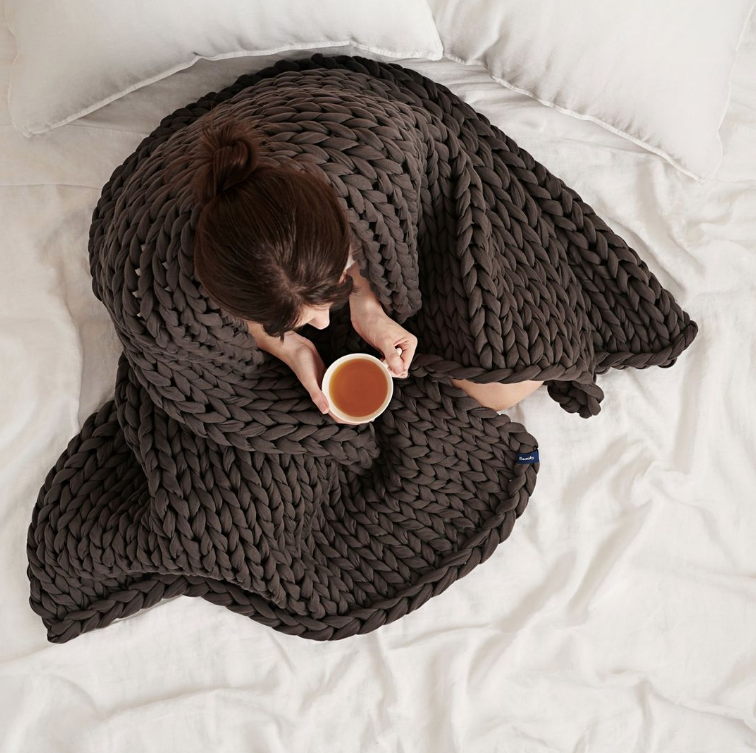 Bearaby
8Bearaby Chunky Knit Weighted Blanket

This thick, chunky knit organic cotton throw weighs up to 25 pounds (depending on the weight you choose) and feels buttery soft! The breathable knit prevents you from overheating in any season while the even weight distribution makes you feel all the calming effects of a weighted blanket.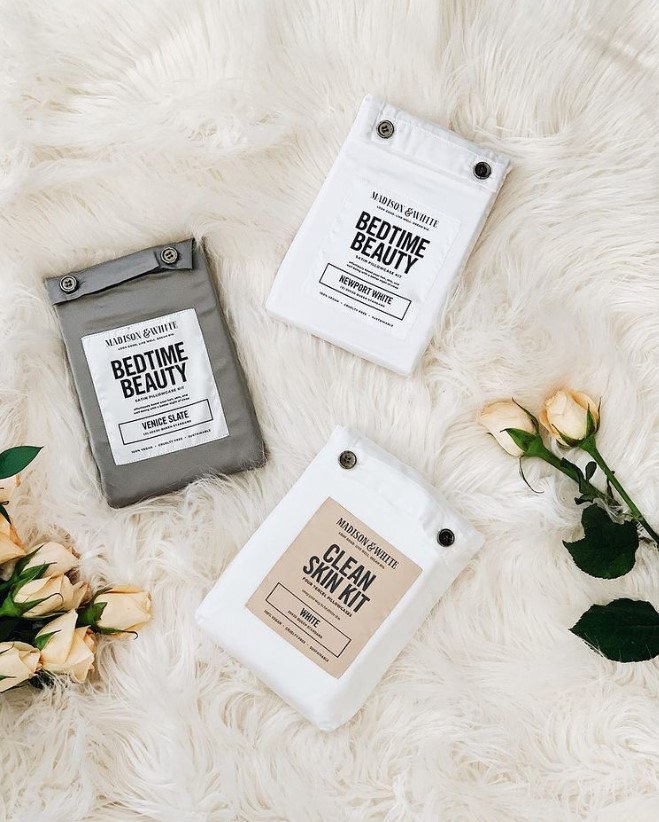 Madison & White
9 Bedtime Beauty Satin Pillowcases
Many consumers turn to silk pillowcases to protect their precious locks, but this cruelty-free alternative utilizes satin to achieve the same effect without the dehydrating and friction-building effects of cotton. They help your hair retain moisture, save you from daily washes, and promote healthier locks so you can sleep deeper knowing you'll wake up feeling great.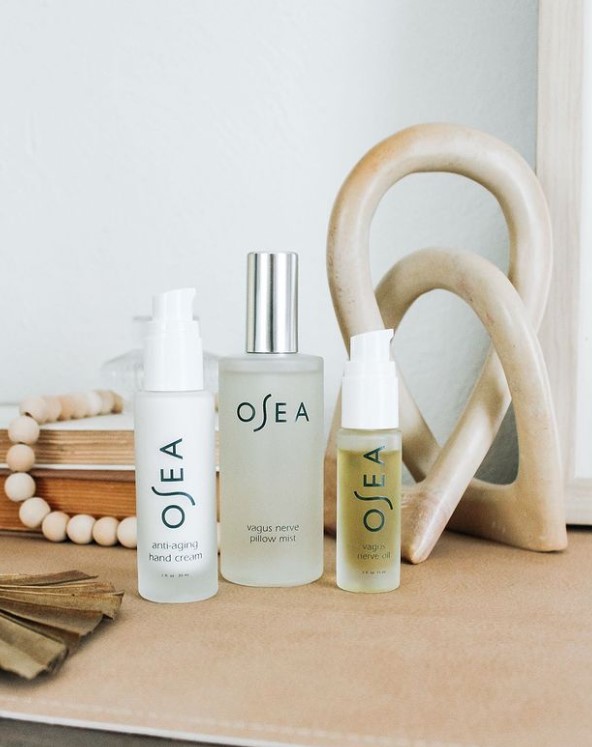 Osea
10 Osea's Vagus Nerve Pillow Mist
Lightly mist your pillows with this soothing, nerve calming mist before bed for a moment of aromatherapy. The vagus nerve activates the body's relaxation response and helps regulate stress, so each spritz of this luxe spray ensures relaxation and calm.
For more like this, read:
20 Products to Build the Ultimate Vegan Home
22 Vegan Wellness Trends to Try
10 Vegan Products to Help You De-Stress
Here at VegNews, we live and breathe the vegan lifestyle, and only recommend products we feel make our lives amazing. Occasionally, articles may include shopping links where we might earn a small commission. In no way does this effect the editorial integrity of VegNews.