Rapidly melting glaciers. Frequent natural disasters. Irreversible damage to habitats. Climate change is wreaking havoc on our planet, and if trends continue, some scientists believe that permanent damage will be done to our earth—making it uninhabitable for life, especially human life. But it's not all doom and gloom. Along with leading a plant-based lifestyle, there are countless steps we can each take to help change the course of history. From buying reusable straws to voting for eco-conscious politicians, even the smallest everyday actions can spark big change. We break down all the simple, daily changes you can make to help support a greener, more sustainable world for all.
Why a plant-based diet is critical to reducing our impact
A quick shift toward a plant-based diet and transition to the food system is critical in mitigating the worst of the climate crisis, according to a report by the Intergovernmental Panel on Climate Change (IPCC). While it explored many options related to climate crisis mitigation strategies, the report specifically mentioned a shift toward sustainable, healthy, and "balanced" diets which it defines as "plant-based foods, such as those based on coarse grains, legumes, fruits and vegetables, nuts and seeds."
Plant-based meat products have also been shown to be better for the environment and have favorable nutritional profiles compared to the animal meat it is designed to replace. Vegan products require much less land use, less water, cause less pollution, and require similar or less energy usage than animal products. So double down on the beef-less patties, tempeh, and tofu on your next trip to the grocery store.
Even major chains are recognizing the sustainability of plant-based proteins and leaning into it. Popular chain Chipotle has made plant-based proteins a key component of its sustainability plan. "Growing our plant-based category's share of orders, which currently includes sofritas and vegetarian bowls featuring guac, can help reduce our carbon footprint," Stephanie Perdue, Vice President of Brand Marketing at Chipotle, told VegNews. Last year, it made one of its first investments in fellow Colorado-born company Meati Foods, which grows whole-cut chicken and steak from mycelium—the fast-growing root systems of mushrooms.
Find sustainable swaps
The numbers behind how much waste is created by everyday, single-use items are staggering. Be a part of the solution by switching out throw-away goods with reusable versions.
Pexels
| | |
| --- | --- |
| Each year, we waste: | Instead, you can use: |
| 185 billion plastic straws | Stainless steel straws (try Klean Kanteen) |
| 35 billion plastic water bottles | Bamboo or stainless steel water bottles (try Me Mother Earth) |
| 58 million Ziploc bags per year in the US | Reusable, sealable bags (try Stasher Bags) |
| 40 billion plastic utensils | Bamboo utensil sets (try To-Go Ware) |
| 50 billion paper coffee cups | Reusable glass tumblers (try Joco Cups) |
| 269,000 tons of plastic take-out containers | Stainless steel bento boxes (try ECOlunchbox) |
Shake up your beauty routine
You don't have to go makeup-free or ditch your favorite essentials in your quest for waste-free living. Instead, just make a few eco-friendly adjustments. Everyone has staple products they use for basic hygiene. Unfortunately, almost all of these products are commonly made with plastic and other wasteful materials. So how to green up your beauty routine? Swap them out for these long-lasting, cruelty-free, and environmentally safe options!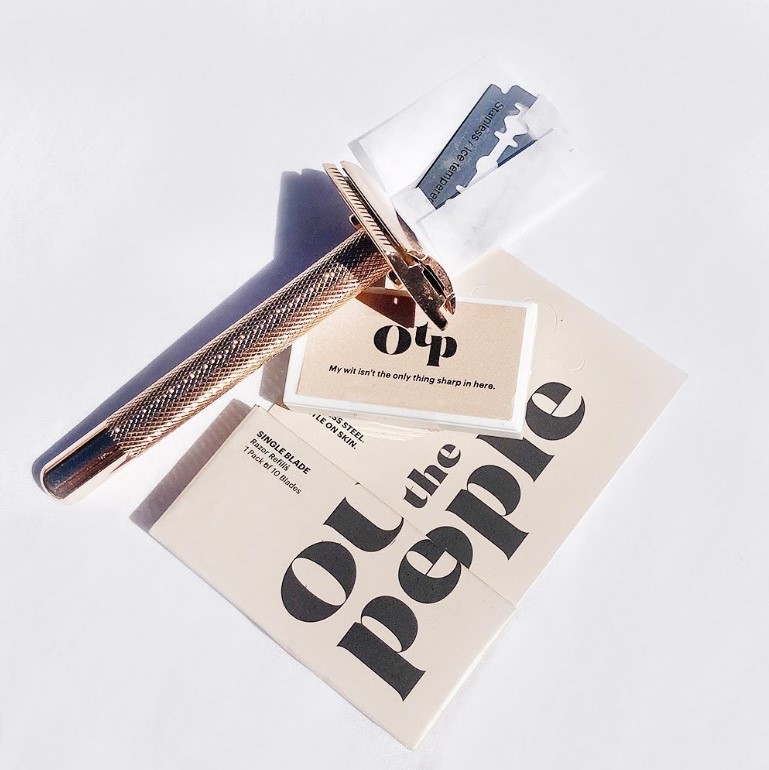 @ouithepeople/Instagram
Instead of: Plastic shower loofahs
Try this: Konjac sponges
Our pick: Smile Boutiques
Instead of: Conventional hair bands made with plastic
Try this: Plastic-free hair ties
Our pick: KOOSHOO
Instead of: Plastic hairbrushes
Try this: Vegetable-bristle brushes
Our pick: Saya Designs
Instead of: Disposable razors
Try this: Single-blade razors
Our pick: Oui the People
Instead of: Disposable toothbrushes
Try this: Bamboo toothbrushes
Our pick: The Humble Co.
Make your own skincare products
Serum-soaked sheet masks have become all the rage among skincare enthusiasts. But these single-use, paper- or gel-derived masks and their packaging can create unnecessary waste (and hide sneaky non-vegan ingredients like milk, honey, and gelatin). Instead, head to your kitchen and whip up your own skincare products that will keep your skin healthy and glowing, all without waste.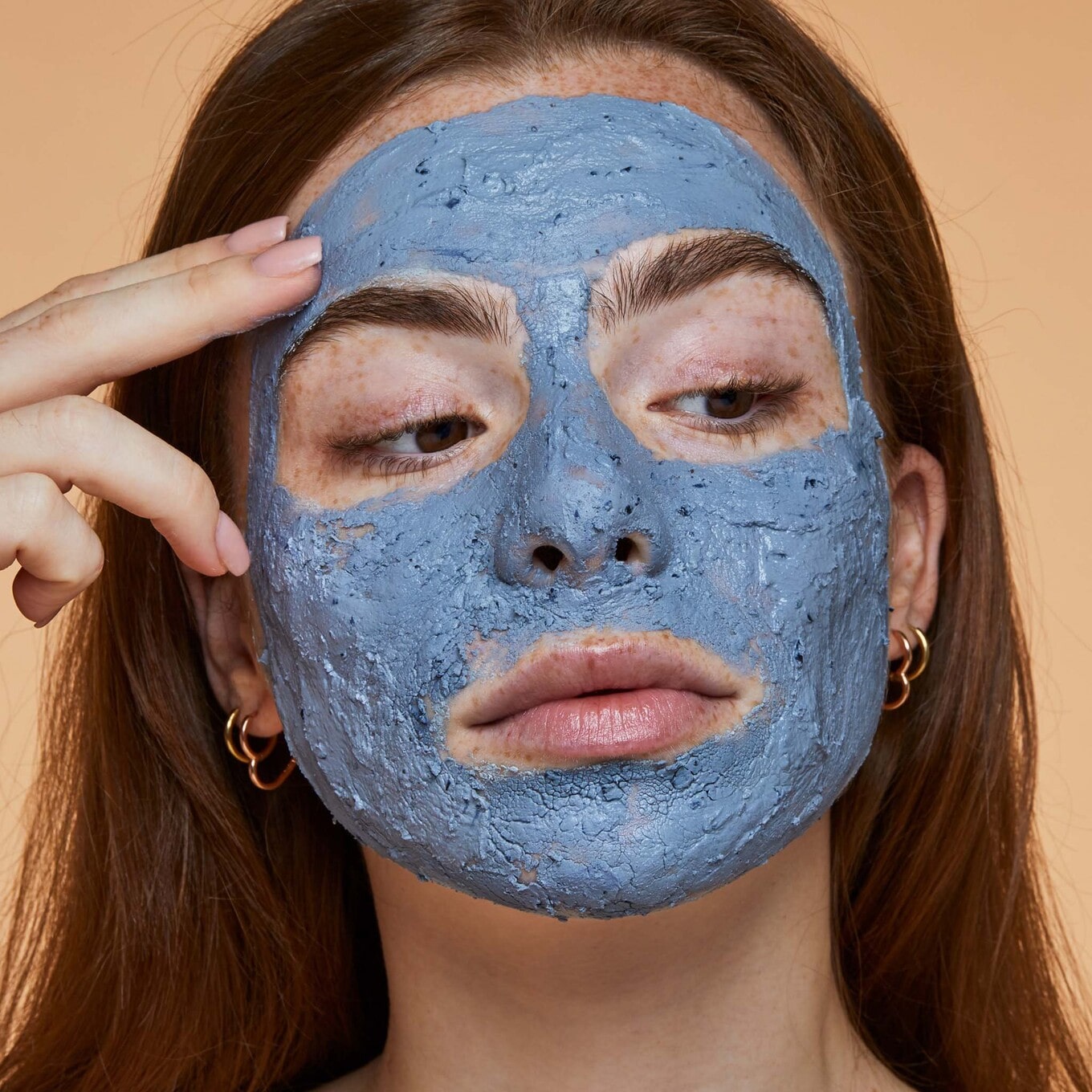 LUSH
What you need:
1 tablespoon bentonite clay
1 tablespoon filtered water
What you do:
1. Mix clay and water to form a smooth paste.
2. Using a clean makeup brush or your fingers, spread mask evenly over your face.
3. Let sit for 10 minutes, rinse your skin, and pat dry.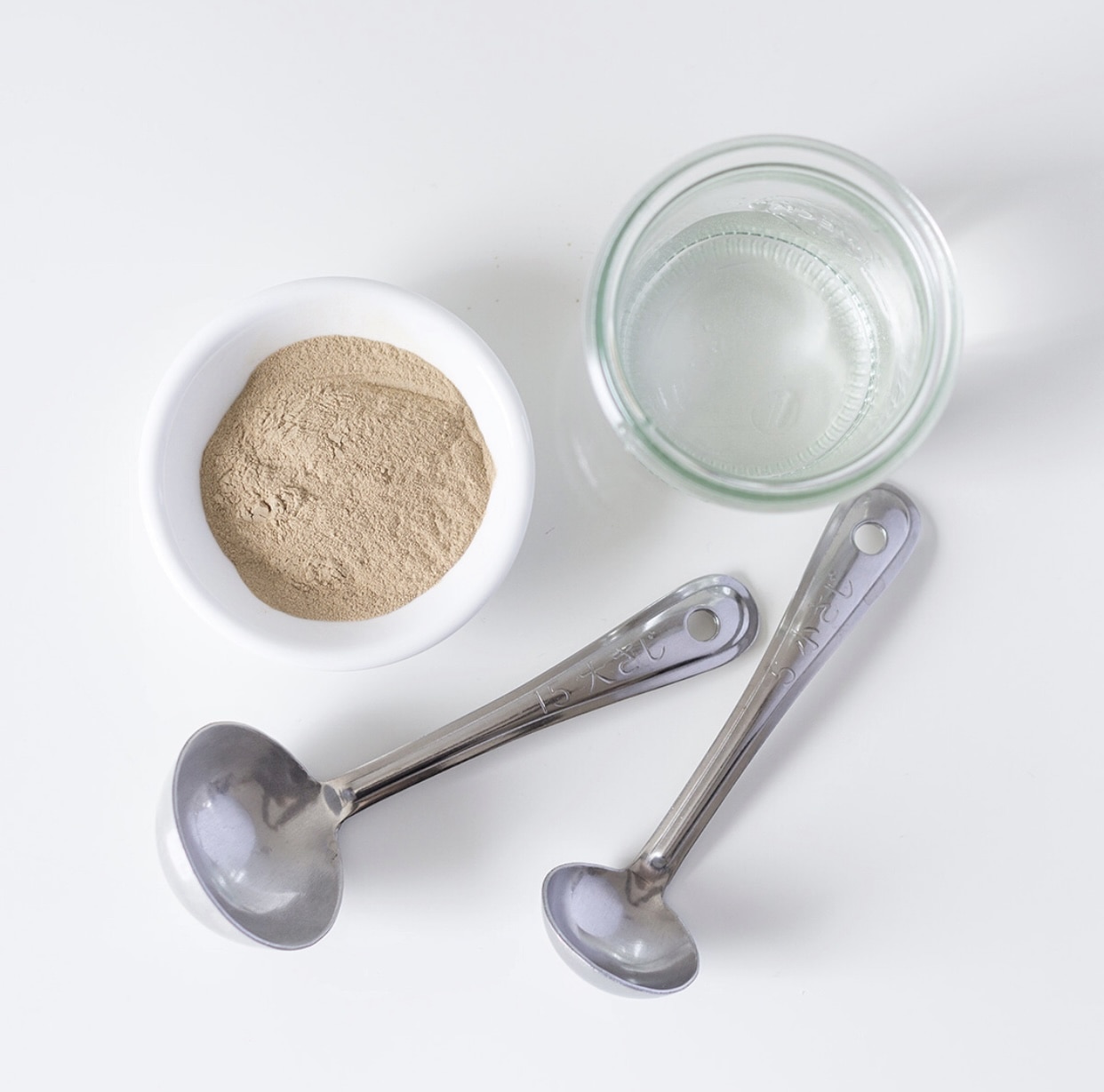 Instagram
For added benefits, add these ingredients to your homemade mask:
For brightening, add ¼ teaspoon turmeric
For an antioxidant boost, add ½ teaspoon cacao powder
For acne-prone skin, add ½ tablespoon aloe vera gel
For cleansing, add 1 to 2 drops tea tree essential oil
For exfoliation, add 1 teaspoon of sugar
Choose materials wisely
Yes, even the fabrics we wear have a big impact on the environment. Get the lowdown on which toxic materials to avoid; the companies crafting responsible, sustainable styles; and how to green your wardrobe. In the world of fast fashion, millions are exposed to toxic textiles that contribute to water and air pollution, take hundreds of years to degrade, and release harmful substances into the soil in the process. Opt for feel-good fabrics that are kinder on the planet during your next shopping haul.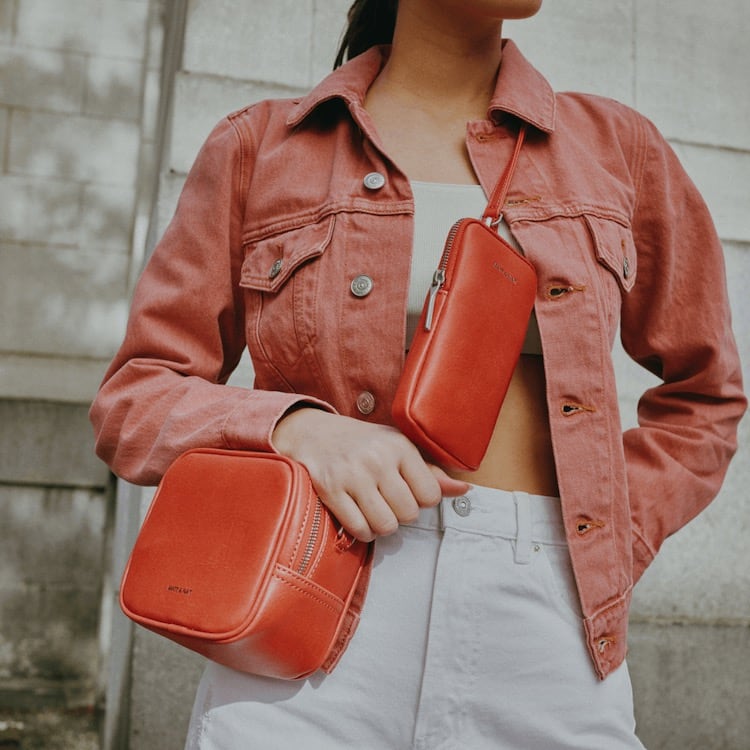 Matt and Nat
Ditch these:
Leather
Aside from the animal cruelty, the majority of leather produced in the US is dyed with the waste created from its manufacturing and classified as hazardous by the EPA. Workers are exposed to harmful dyes and chemicals, which greatly increases their risk for developing leukemia and other cancers.
Nylon
This durable material can take up to 30 years to break down, and its processing creates nitrous oxide—a greenhouse gas with 300 times the potency of carbon dioxide.
Polyester
This fabric is non-biodegradable and can take up to a whopping 200 years to decompose. It also requires a particular type of dye that is toxic to humans, meaning many factory workers have a heightened risk for cancer and lung disease.
Do these:
Hemp
This biodegradable textile is extremely versatile, requires little energy to grow and manufacture, and is very durable.
Linen
This breathable fabric is made from flax and has been used for hundreds of years for its durability. It doesn't require any chemical fertilizers or pesticides and needs only a small amount of water to produce.
Lyocell
Made from renewable cellulose fiber, this fabric is soft to the touch and similar to rayon but requires less chemical processing, which saves water and energy.
Purchase with power
Thrift shopping has become both a trendy and thrifty way to enhance your wardrobe. And though buying second-hand clothing is a much more sustainable and less wasteful option than buying new, every now and then, it's necessary to invest in quality, long-lasting, new items. When that time comes, splurge on sustainable choices, and choose from these companies committed to eco-friendly solutions.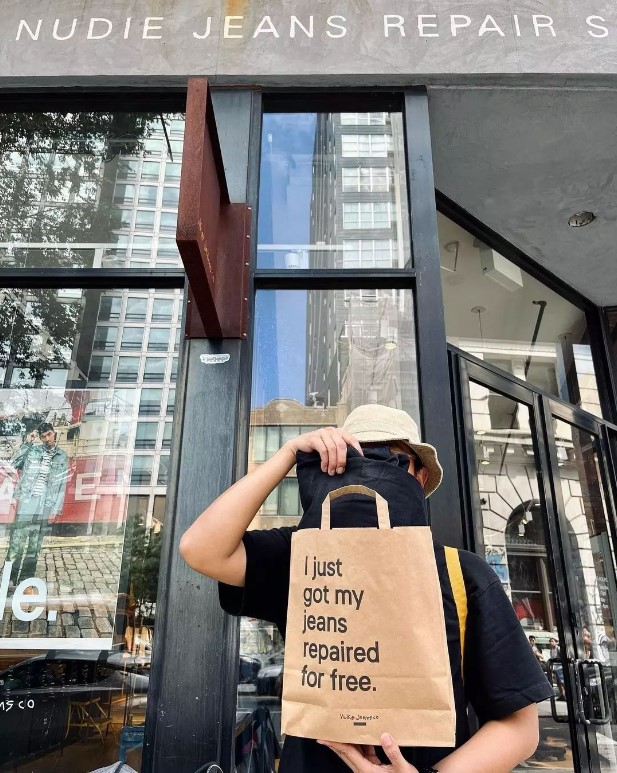 @nudiejeans/Instagram
BaYou with Love—an eco-jewelry company designed by veg actress Nikki Reed—has partnered with technology company Dell to transform responsibly extracted gold from its used computer products into beautiful pieces. When electronics are discarded, Americans throw out millions of dollars worth of gold and silver. This partnership helps to recycle these hard-to-break-down materials into jewelry that will last a lifetime.
Nudie Jeans, a Los Angeles fashion company, specializes in "raw" denim: a fabric that doesn't waste water to achieve a distressed look. It guarantees its organic cotton jeans will last forever, and even offers discounts to customers for recycling—rather than discarding—their jeans into new products.
Patagonia, a popular outdoor-wear company, uses fair-trade, recycled materials, and organic cotton for much of its clothing. It also offers a repair and reuse program to prolong the lifespan of its gear and encourages consumers to recycle their clothing.
Swap your household items
Greening up your home routine and household goods doesn't have to be complicated, and can be done with items already in your home. From DIY cleaners made from vodka to the things you never knew you could compost, you'll be a household no-waste expert in no time.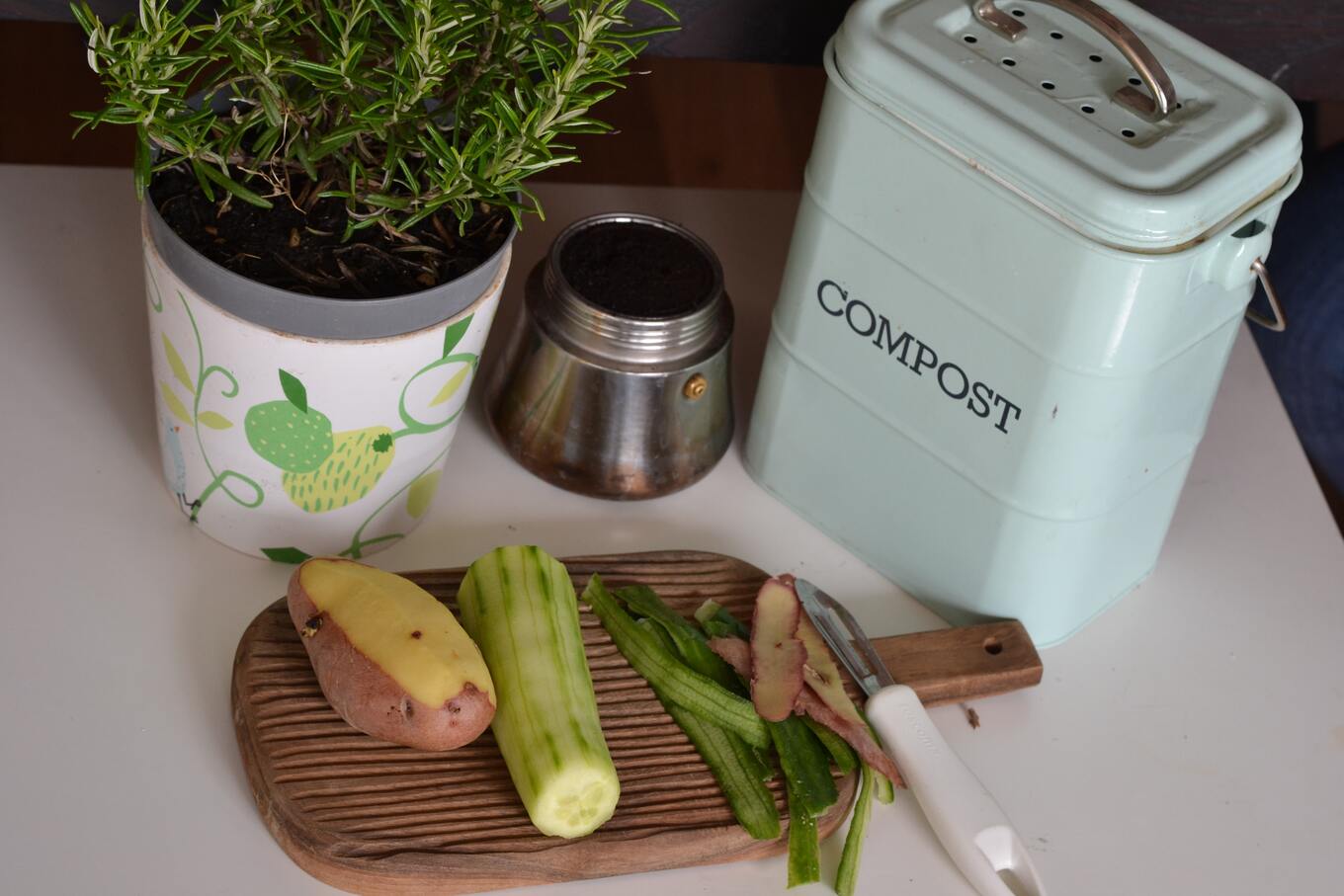 Lenka
The black bin is for refuse. The blue bin is for recycling. The green bin is for yard waste. But what your household really needs is a super-green bin. We're talking composting. Discarded food that ends up in landfills releases potent greenhouse gas methane into our atmosphere—a whopping 23 percent of the total methane emitted in the US. In contrast, composting food scraps and other organic matter can reduce or even prevent the release of methane, and help improve soil quality to boot. Ready to start turning waste into nitrogen-rich gardening gold? First, you need to know what to compost.
Do compost:
Coffee grounds
Cooked pasta
Corn cobs
Fruit pits
Human or animal hair
Nut shells
Old wine
Paper bags
Tea leaves
Vegetable peelings
Don't compost:
Clothing
Coal ash
Cooking oil
Fruit and vegetable stickers
Glossy or coated paper
Pet droppings
Plants treated with pesticides
Rice
Synthetic fertilizer
Tea bags
If you don't have a backyard space, you can still compost! Try a Lomi Home Composter for no-brainer, at-home composting. This sleek-looking composter device turns food waste into dirt for your houseplants or garden in a matter of hours. Not only does it run quietly, but there's no nasty smell commonly associated with composting, and helps reduce your carbon footprint one banana peel at a time.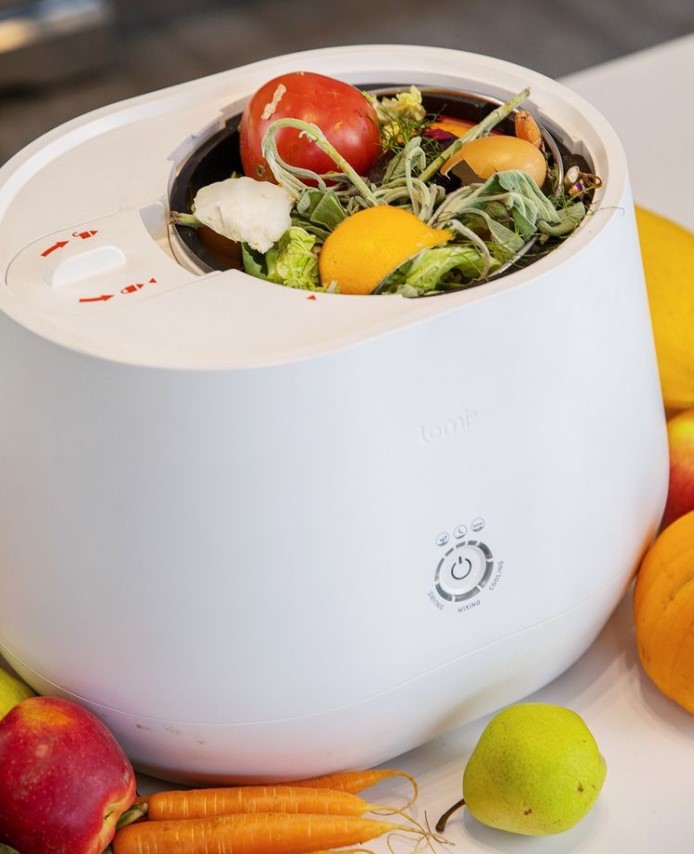 Lomi
Or you can sign up for a pick-up composting service (available in at least 35 states and some provinces in Canada) at compostnow.org.
Grow Your Own
If your green thumb could use a little help when it comes to growing your own vegetables and herbs, it may be time to explore hydroponics. With hydroponic farming, plants are grown in nutrient-rich water instead of soil, allowing for faster growth and higher yields. This innovative method of farming has been embraced by urban dwellers who have limited space for traditional gardening.
Hydroponic farming devices to try: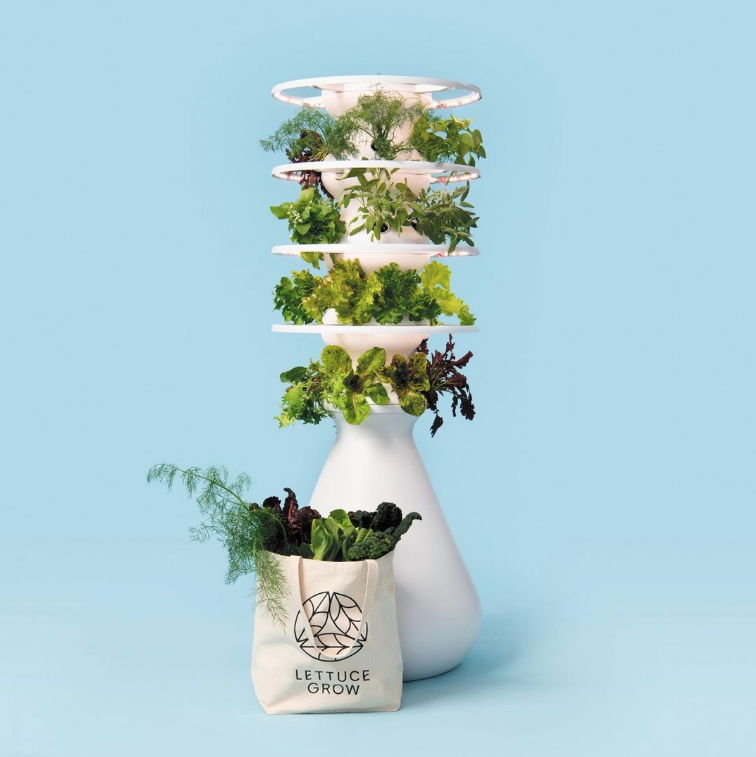 Lettuce Grow
Lettuce Grow is a vertical hydroponic farmstand that can be placed indoors or outside and lets you grow up to 36 plants in just 4 square feet. From lettuce to chard and broccoli to tomatoes, you can get all your produce from the comfort of your own home.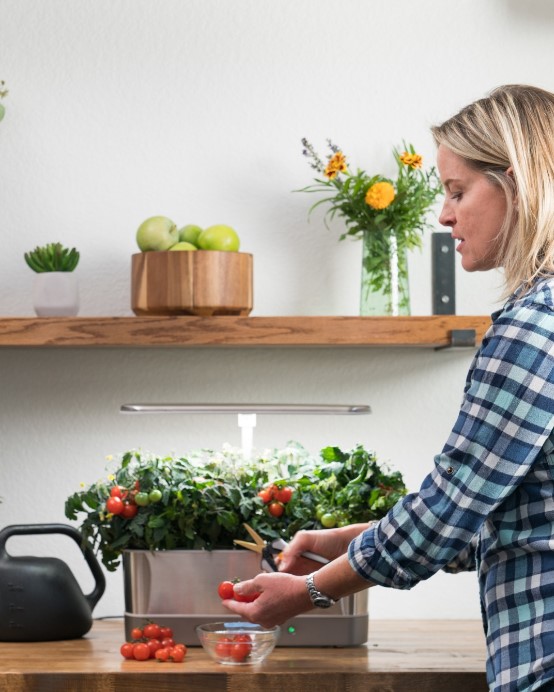 AeroGarden
AeroGarden makes countertop-sized hydroponic farms that still have the ability to grow vegetables such as tomatoes, peppers, and eggplants. If you're limited on space, the option to grow your own is still totally doable via hydroponics.
DIY household products
Getting your home spick and span doesn't require a myriad of hazardous chemicals or needless plastic bottles. You can make your own fresh-smelling, non-toxic household cleaners from ingredients you already have on hand.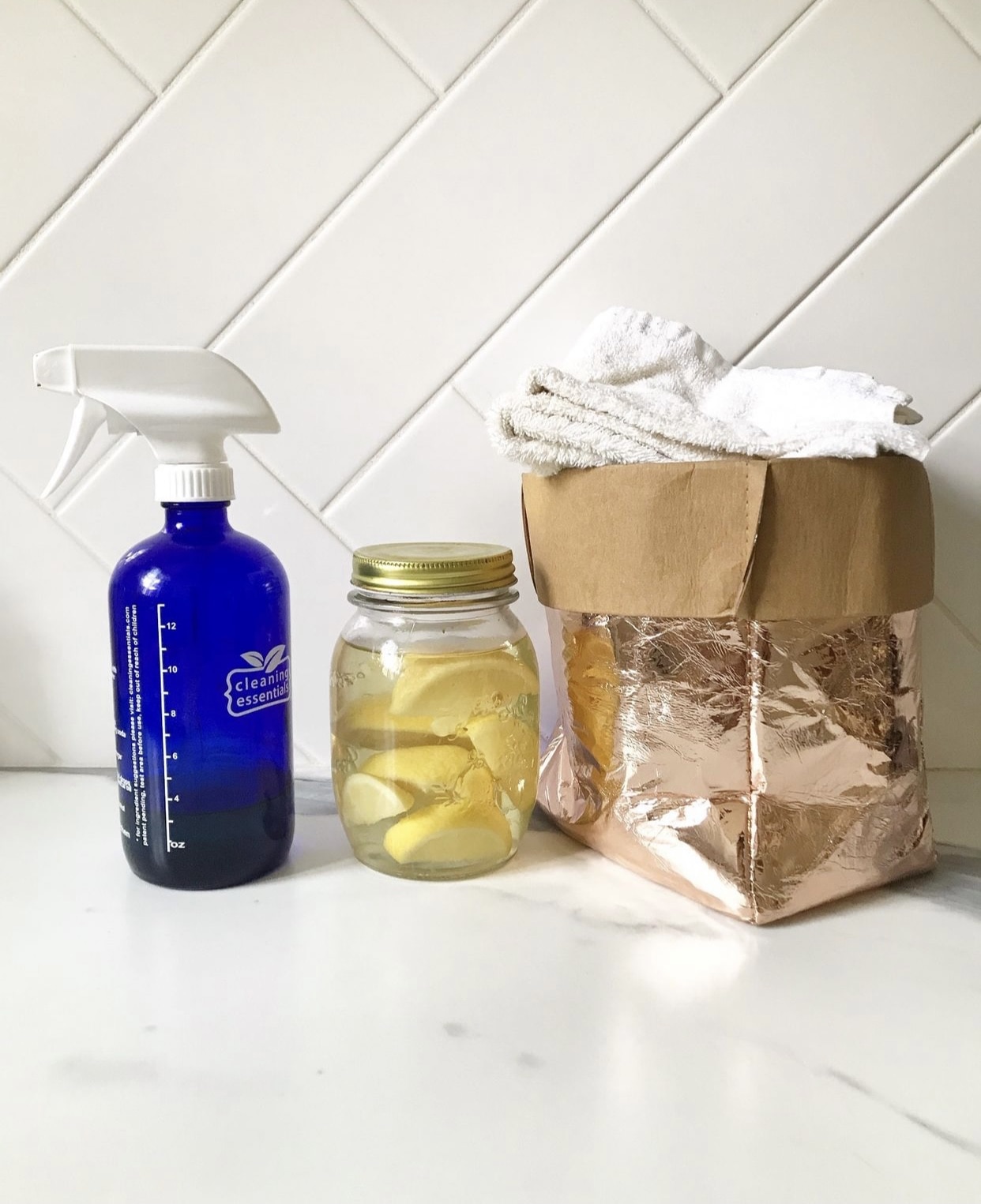 VegNews
Baking soda
This odor-killing powder is good for taking down dirt, cutting through grease, and killing pet odors. The power of this gentle abrasive will help scrub away grime to reveal nothing but shine.
Use it: To get stuffed animals fresh-as-new, place them into a zip-top bag with 1 cup of baking soda, close, shake, and vacuum. The baking soda will draw out dust and dirt from every nook and cranny.
Lemons
Low in sugar and high in acidity, this fruit's juice has antibacterial qualities that make it a perfect tool for fighting germs. Its brightening powers can also help whiten dull linens, and it imparts a fresh scent that can't be beat.
Use it: To clean your garbage disposal, throw lemon peels, kosher salt, and ice cubes down the drain and let her rip. The ice and salt knock off any grime, while the lemon deodorizes and freshens.
Olive oil
Yes, it's great for bread-dipping, but olive oil's moisturizing properties will also help nourish wood furniture, bring bright shine to stainless steel, and keep wicker patio furniture from cracking.
Use it: For a soap-free way to clean your cast iron skillets, combine olive oil with coarse sea salt and scrub away.
Vinegar
This highly acidic, inexpensive substance is a powerful bacteria-killer and can be used on many surfaces—just keep it away from granite, marble, or your favorite kitchen knives.
Use it: Mix ¼ cup of distilled white vinegar with 1 cup water and zap in the microwave until steamy. Wipe away residue for a naturally clean nuker.
Vodka
The popular grain-based booze can be used to eliminate germs, grease, and stains, thanks to its high alcohol content. Those with sensitive noses can opt for this liquor—it works just as well as vinegar without the pungent smell.
Use it: Fill a spray bottle with vodka and several drops of your favorite essential oil, spray down your mattress, and let dry to ward off sweaty odors.
For more on sustainability, read: