Many countries have seen veganism soar in popularity in recent years, and India, where vegetarianism is already extremely common, is no exception. In fact, according to The Times of India, in 2020, the country was home to 5 million vegans. "The popularity of vegan food is considerably lower than that of the West," the publication noted earlier this year. "But it must be noted that it's slowly gaining momentum." And many Bollywood stars are leading the way—here we've gathered some of the most famous vegans in the Hindi cinema world.
Vegan in India
Vegetarianism is extremely popular across Bollywood, which is no surprise considering that there are around 500 million vegetarians across India in general, according to The Times of India. This is because nearly 80 percent of the population is Hindu, a religion that often praises vegetarianism and views cows as sacred.
Veganism isn't as common as vegetarianism in India, but it is growing in popularity. The Times of India also notes that around 5 million people in the country are strict vegans. Plus, research suggests the flexitarian approach to diet—where people avoid animal products completely for a few days of the week—is also increasingly popular.
In response to this growth, last year, India's Food Safety and Standards Authority released a new definition of vegan food, accompanying regulations, and a logo for plant-based food items. This followed the launch of several new meat- and dairy-free products in the country.
In 2021, Gurgaon-based food startup Piperleaf launched vegan milk chocolate products, for example. And in 2020, Domino's started testing plant-based chicken pizzas in Mumbai, Bangalore, and Delhi. In 2022, Starbucks India added vegan sausage products to its menu. And in 2022, Mumbai-based food startup Katharos launched vegan cheddar and mozzarella made from watermelon seeds.
Guided by the rising demand and awareness of the plant-based lifestyle in India and around the world, in the last few years, a few of India's most famous Bollywood stars have decided to make the leap to veganism and ditch dairy for good. Here are nine stars who advocate for an ethical, sustainable plant-based lifestyle.
9 Bollywood stars who follow a vegan diet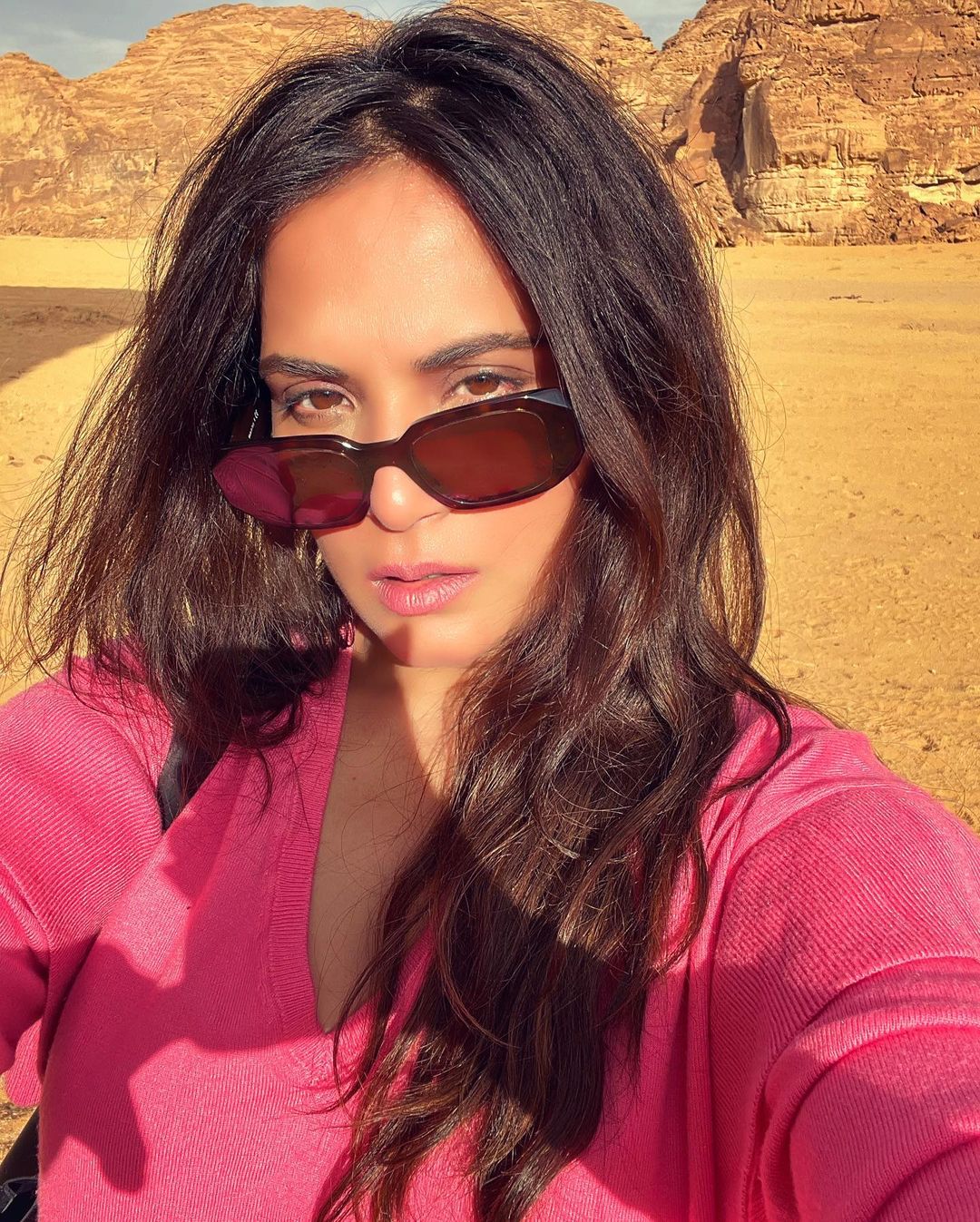 Richa Chadha
1 Richa Chadha
Actor, producer, and political activist Richa Chadha is passionate about meat-free living. The Bollywood star used to be vegetarian before she eventually decided to switch to vegan after "getting sick" of dairy. "We are human beings—we are not meant to consume milk from another mammal," she told Vegan First. "We are not built to digest something that's so heavy on the body."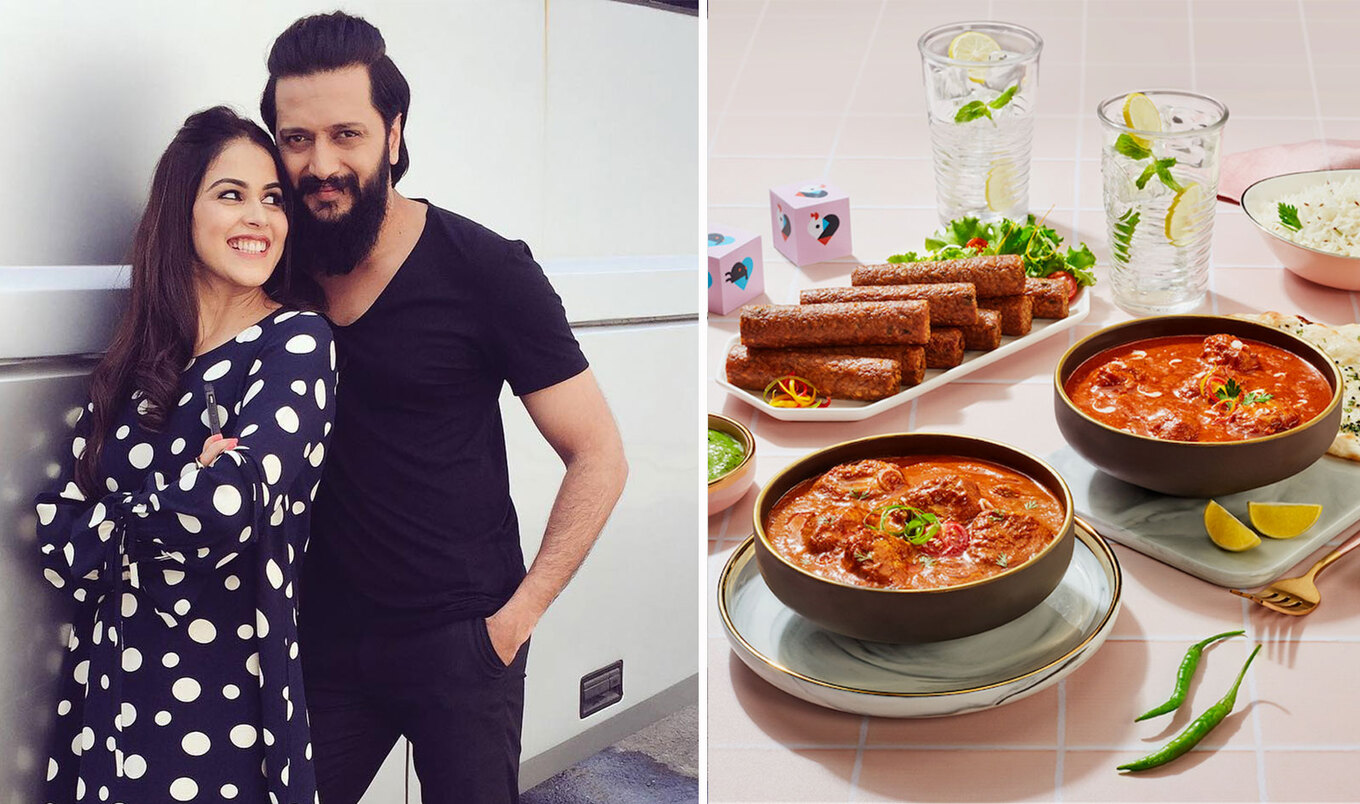 Imagine Meats
2 & 3 Riteish & Genelia Deshmukh
Actors Riteish & Genelia Deshmukh decided to go vegan after their son, Riaan, asked them how they could still eat chicken if they loved their dog. Since then, they have both spoken out about the significant health benefits of the lifestyle and have even launched their own plant-based meat line, Imagine Meat (which was responsible for Starbucks India's vegan sausage products!).
"As a former carnivore, I know that millions like me are looking for a solution to their meat cravings," Riteish said back in 2021. "We spent years looking for the perfect fix until we decided to make it ourselves—and we've worked for over two years to make this a reality. With our wide range of craveable plant-based meats, we want to enable everybody to Imagine Meat."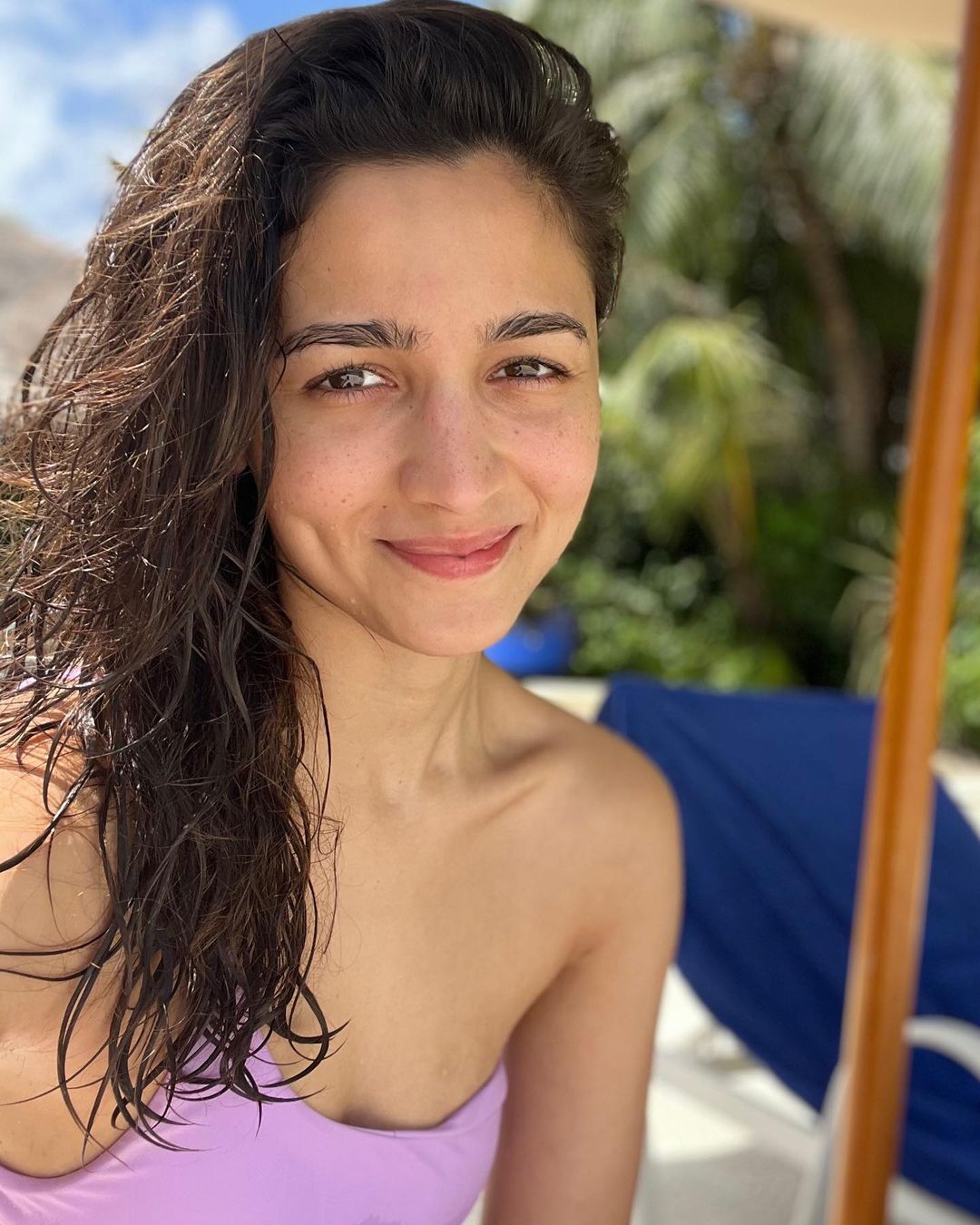 Alia Bhatt
4 Alia Bhatt
A vegan of three years, actress Alia Bhatt is passionate about the environment and animal welfare. She even has her own sustainability-focused platform, called Coexist, which is dedicated to raising awareness of animal welfare, ethical consumption, and environmental preservation.
"I always wanted to do something good, being in the position where I am today," she told DNA India in 2018. "I feel passionately about animals. Having said that, we also need to be protective of our country, world, and space. If we only take care of our own place and don't worry about the world, then it's a selfish way to lead our lives. My main aim is to create as much awareness as I can."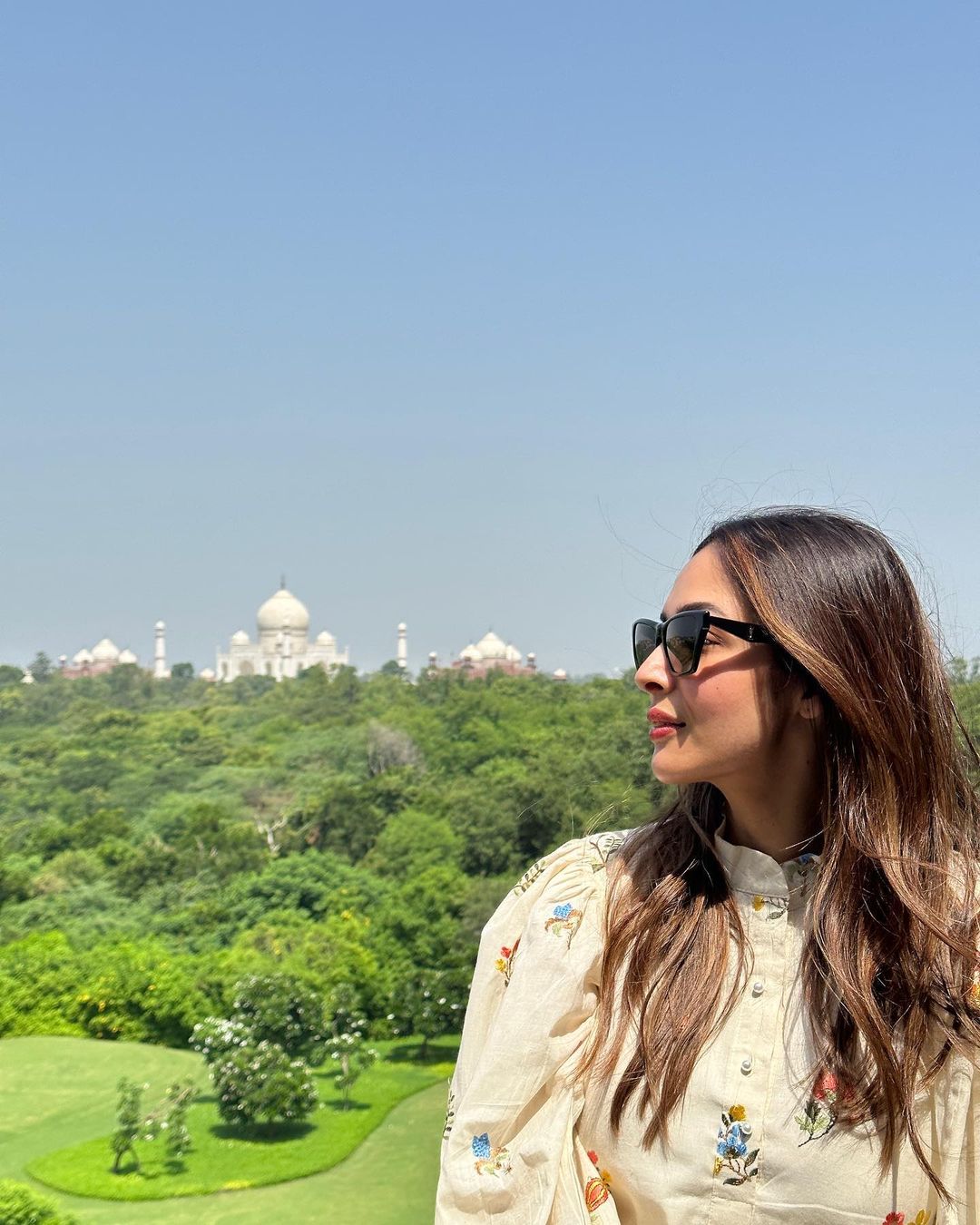 Malaika Arora
5 Malaika Arora
Actress, dancer, and model Malaika Arora has long been an advocate for animals. In 2007, she appeared in a PETA campaign wearing a white macaw-inspired outfit with the sign "Even the wildest of birds do not belong in circuses." More than a decade later, she switched to veganism, posting on Instagram that the lifestyle "has changed my life." "Experimenting with vegan food has been a challenge but so worth it," she added.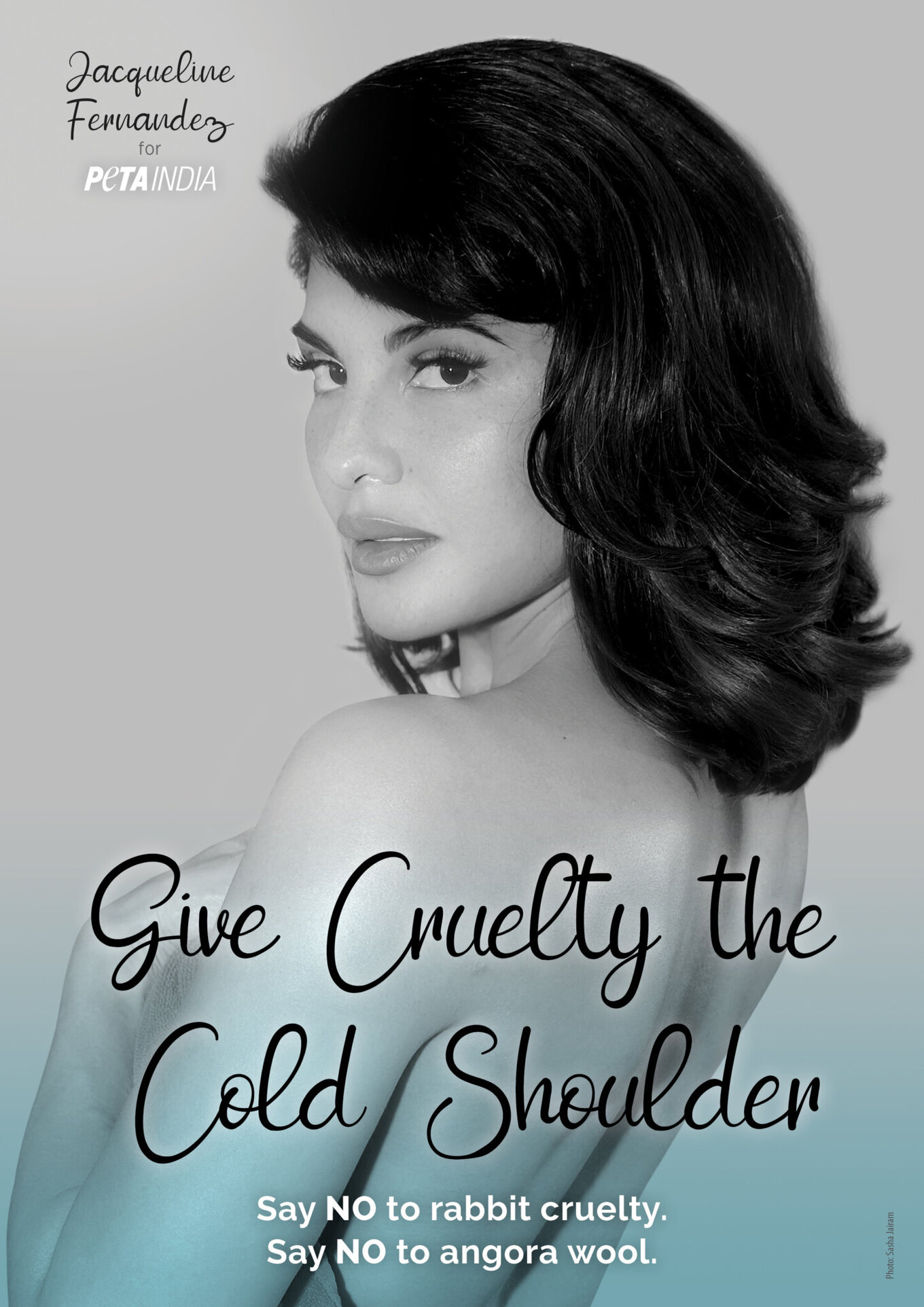 PETA
6 Jacqueline Fernandez
Actress and model Jacqueline Fernandez often promotes organic, vegan food, and has also worked with PETA on a number of occasions. In 2021, for example, she joined the organization to advocate for angora-free fashion. "No scarf or sweater is worth tormenting or killing a gentle rabbit," she said. Back in 2018, she also won PETA's first Digital Activism Award, and in 2014, she was named PETA India's Woman of the Year.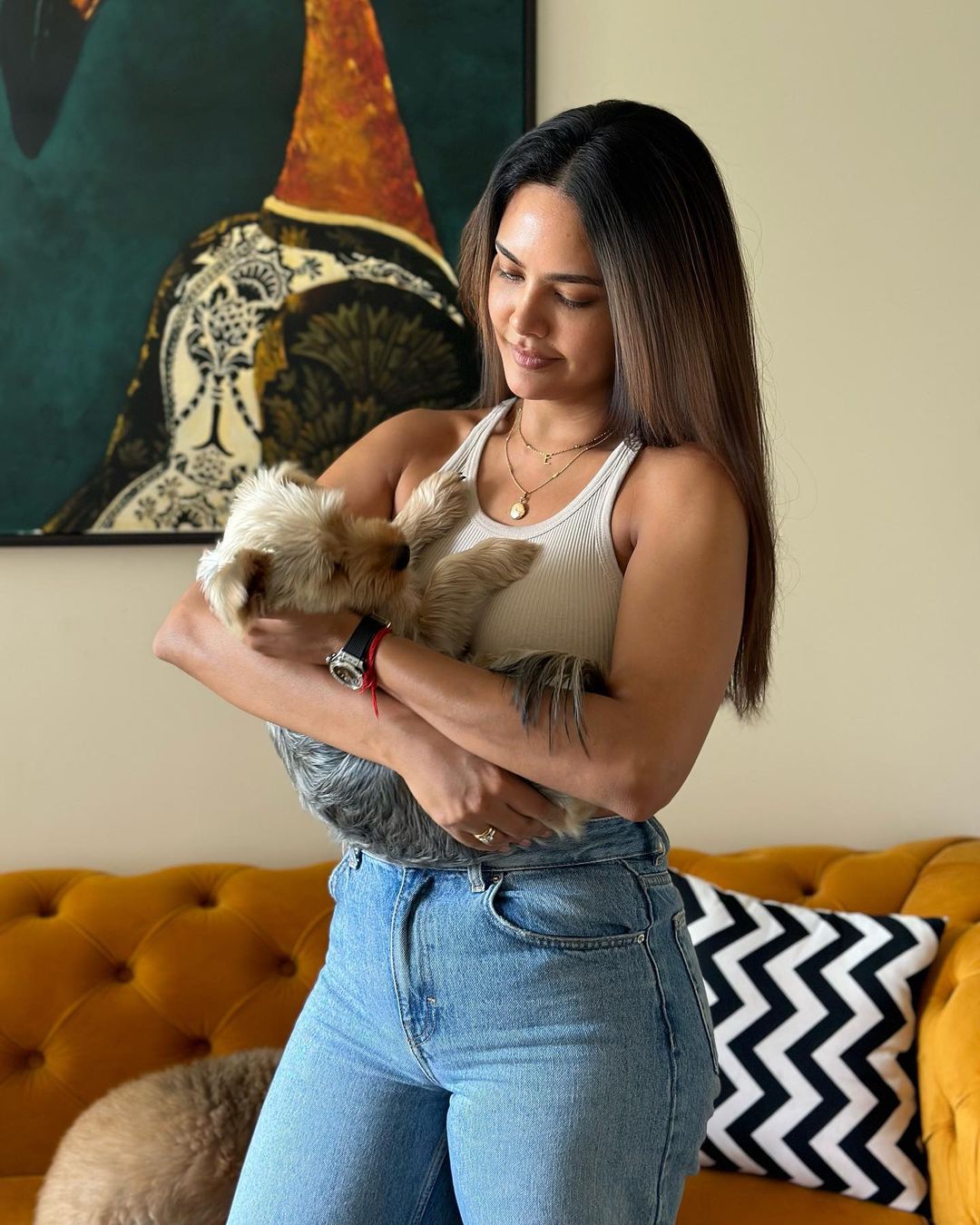 Esha Gupta
7 Esha Gupta
Actress Esha Gupta has also worked with PETA in the past and has spoken out about her plant-based lifestyle on social media. In 2021, for example, she posted two photos of herself, one of her buying fresh fruit and the other of her eating a burger, with the caption: "What people think vegans eat vs. what we actually eat." She added: "A plant-based diet is a healthier, more [environmentally] conscious glowing skin diet."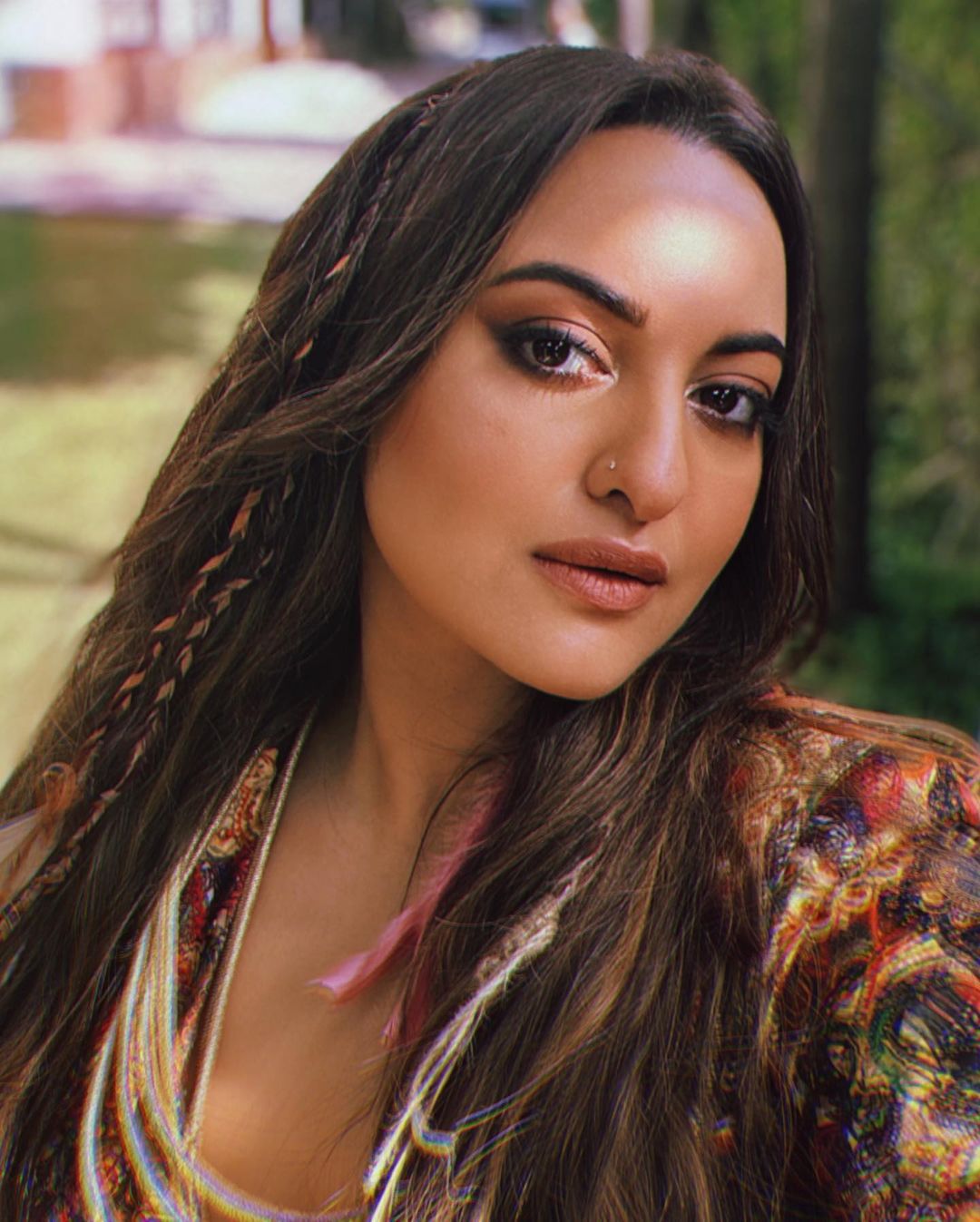 Sonakshi Sinha
8 Sonakshi Sinha
Actress and former costume designer Sonakshi Sinjha, who went vegan for the animals, is an advocate for cruelty-free fashion. Last year, she appeared in a campaign for PETA encouraging people to boycott the leather industry. "Cows and buffaloes are intelligent, emotional animals who mourn the loss of and separation from loved ones, so I choose vegan leather and other compassionate materials when I shop," she said.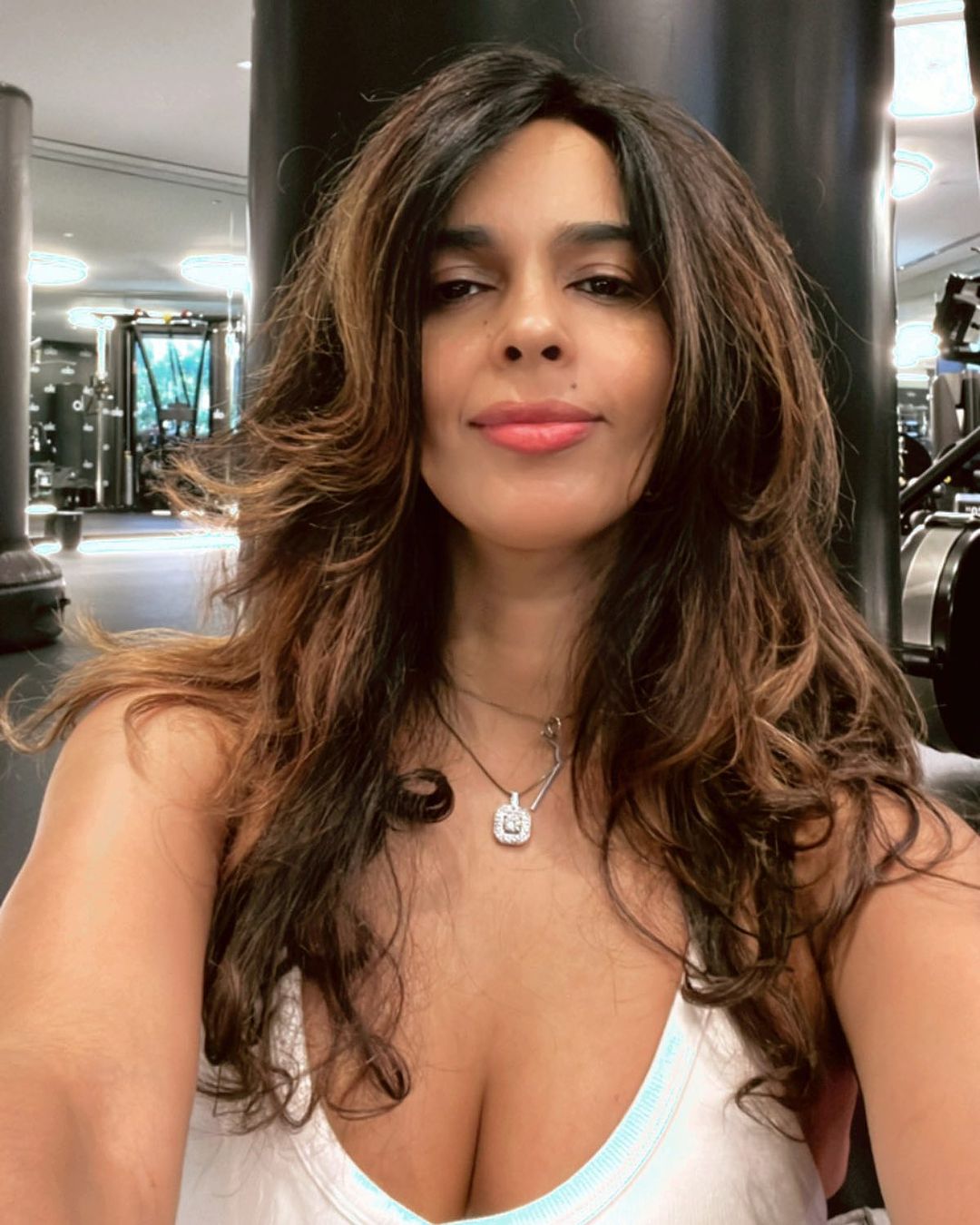 Mallika Sherawat
9 Mallika Sherawat
Actress Mallika Sherawat, who recently decided to leave Bollywood for the US, made the switch to veganism more than a decade ago, before that, she had spent most of her life as a vegetarian. "Veganism is not a fad, it's a healthy lifestyle choice," she said in 2018 before adding that she has "a lot of plans to promote veganism in India."