Modern celebrity culture as we know it today hasn't been around for that long. In fact, Sarah Bernhardt, a theatre star of the 19th century, was widely considered to be the first-ever A-lister.
Throughout the 20th century, stars of the stage, screen, and music became increasingly famous for their public (and private) lives.
Now, with the growth of social media, celebrity followings have grown bigger than ever, and this has led to many embracing a "multi-hyphenate" status. They're not just singers, models, or actors, but they're entrepreneurs, too. And, thankfully, many are using their brands and businesses to make the world a better, more vegan, place.
Here are just a few of the celebrities who have launched vegan brands. But first, let's take a look at demand in general.
Vegan demand
Social media isn't the only industry that has boomed in the last few years. The vegan industry, from food to beauty to fashion, is growing, too.
Take the plant-based meat market, for example. While a plant-based burger used to be limited to a patty of squashed vegetables and beans, now, restaurant menus and supermarket shelves are lined with meat-like burgers, as well as sausages, nuggets, tenders, and more. Some of the biggest players in the plant-based meat industry are Beyond Meat, the Vegetarian Butcher, Quorn, and Impossible Foods, and by 2027, the market is set to hit a value of more than $15 billion.
This growth isn't just driven by a rise in vegans, but a rise in flexitarians (people who have reduced their meat intake and are looking for plant-based alternatives). According to one study, more than half of young Americans describe themselves as flexitarian. In fact, this market is so big, brands like Beyond Meat and Impossible Foods (who happen to have a wealth of celebrity investors and partners) identify flexitarians as their biggest and most important consumer base.
But vegan demand isn't just limited to food. Increasingly, consumers also want their fashion to be free from cruelty. According to the Fur Free Alliance, more than 70 percent of Americans oppose fur farming, and this attitude is reflected in Canada and across much of Europe. This has led to many brands, including Dolce & Gabanna, Coach, and Valentino, dropping fur from their collections. Some have dropped leather too. In 2021, Danish brand Ganni pledged to stop using virgin cow-derived leather in favor of plant-based alternatives.
In 2019, the global vegan women's fashion market hit more than $396 billion. According to market research company Grandview Research, celebrities have played a big role in spiking demand for cruelty-free fashion. "Many renowned personalities such as Pamela Anderson, Joaquin Phoenix, Christy Turlington, Alicia Silverstone, and pop star Pink are choosing vegan fashionable clothes, which is influencing people to conscientiously choose cruelty-free apparel," Grandview Research notes. "The growing perception among consumers that animals are sentient beings with feelings similar to humans has been contributing to the greater social acceptance of these products, thereby driving their demand."
But while many celebrities might be wearing vegan fashion, when it comes to their own products, beauty and personal care seems to be the A-list industry of choice. And it makes good business sense. As with fashion, consumers increasingly want animal-free cosmetics. In 2020, the vegan cosmetics market was valued at more than $12 billion. By 2028, experts predict it could hit nearly $25 billion. In 2021, one report from the Vegan Society revealed that a whopping 97 percent of Brits wanted more vegan-certified cosmetics.
These are some celebrities who have launched their own vegan brands. The vast majority are in the beauty sector, but some have also delved into the world of supplements, fashion, and sunscreen.
Celebrities who have launched vegan brands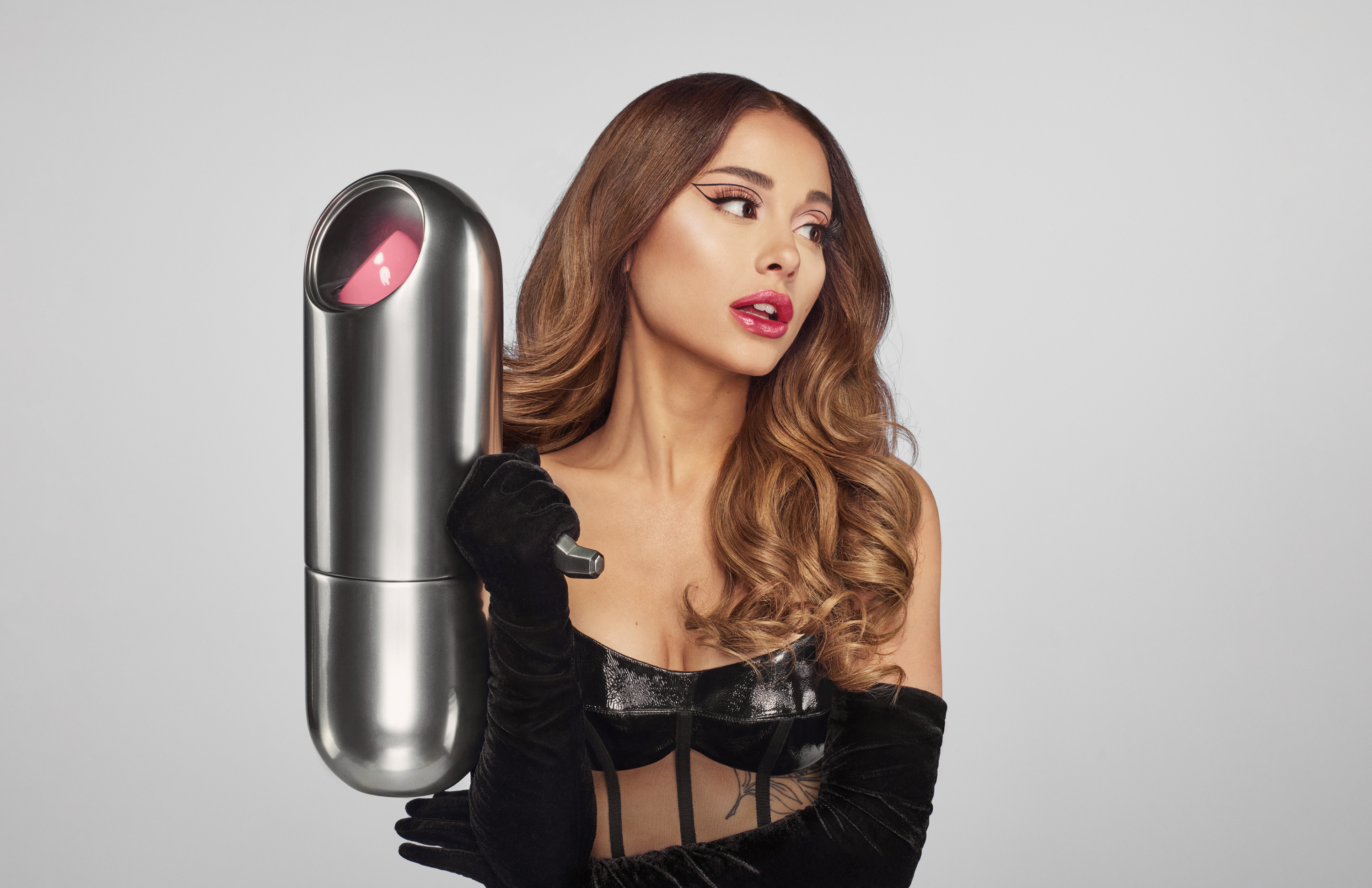 Ariana Grande
1 Ariana Grande
Singer and actor Ariana Grande started rolling out products from her vegan and cruelty-free brand r.e.m beauty in 2021, and since then she has announced several new drops, including a lip-focused collection in June of 2022. In November, she announced two new fragrances: Mod Vanilla and Mod Blush. It's no surprise that Grande's beauty line is vegan. She is a huge animal lover and has adopted several animals over the years, including 10 dogs and a piglet. In 2020, she also announced the opening of an animal rescue center, called Orange Twins Rescue.
Barker Wellness
2 Travis Barker
Drummer Travis Barker has been vegetarian since the age of 13, and, after a brief stint of eating meat in the hospital after a plane crash, in 2008, he decided to go vegan. He has backed vegan restaurant chains Crossroads Kitchen and Monty's Good Burger, but in 2022, he decided to launch his own CBD skincare and wellness line called Barker Wellness. Products include bath soaks, gummies, body butter, and moisturizer, and everything, of course, is vegan.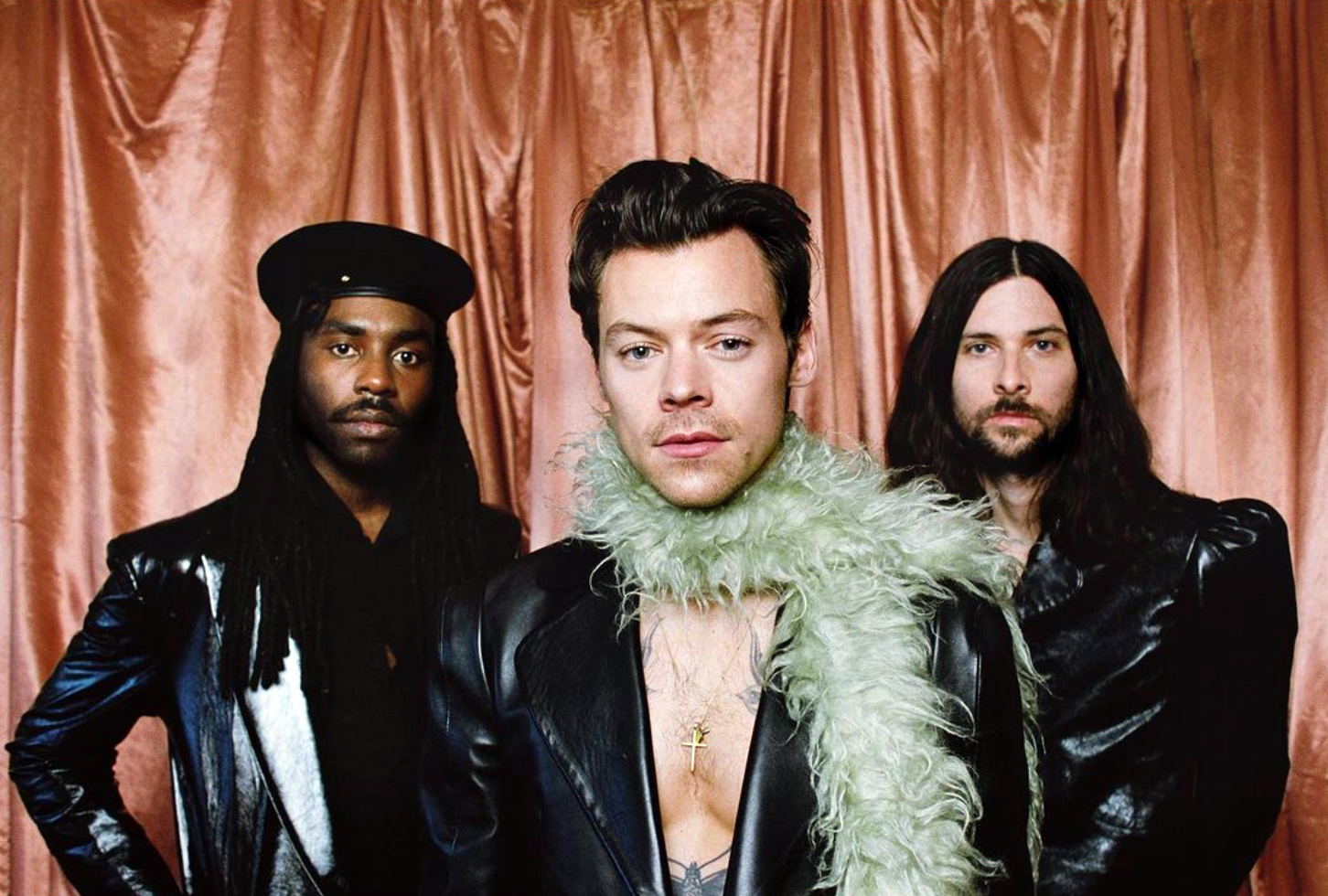 Harry Styles
3 Harry Styles
In 2021, singer and actor Harry Styles unveiled his own beauty brand, called Pleasing. The brand's first products were predominantly nail polishes, but now it also offers a variety of skincare formulas, including the Everybody Oil Matte Moisture Glow and overnight serum Acid Drops. Under "Are your products vegan and cruelty-free?" on the Pleasing's FAQ page, it answers: "We would have it no other way."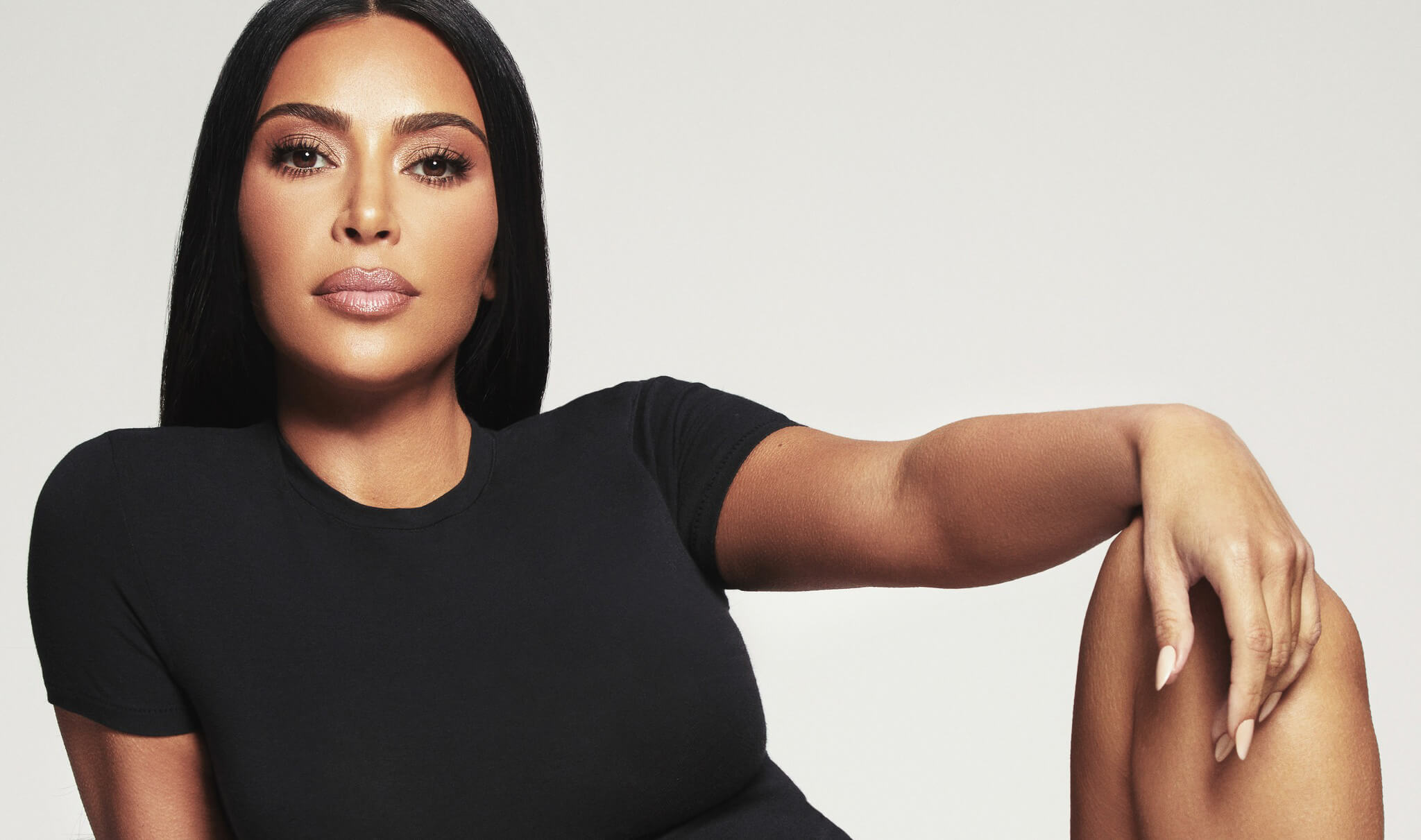 SKIMS
4 Kim Kardashian
In 2021, reality TV star Kim Kardashian shut down her beauty line KKW Beauty for good. But in its place came SKKN By Kim, a nine-piece luxury skincare collection, boasting simple, high-performance "meticulously crafted" products, all in packaging inspired by Kardashian's current signature muted and neutral aesthetic. Everything is 100 percent vegan and cruelty-free.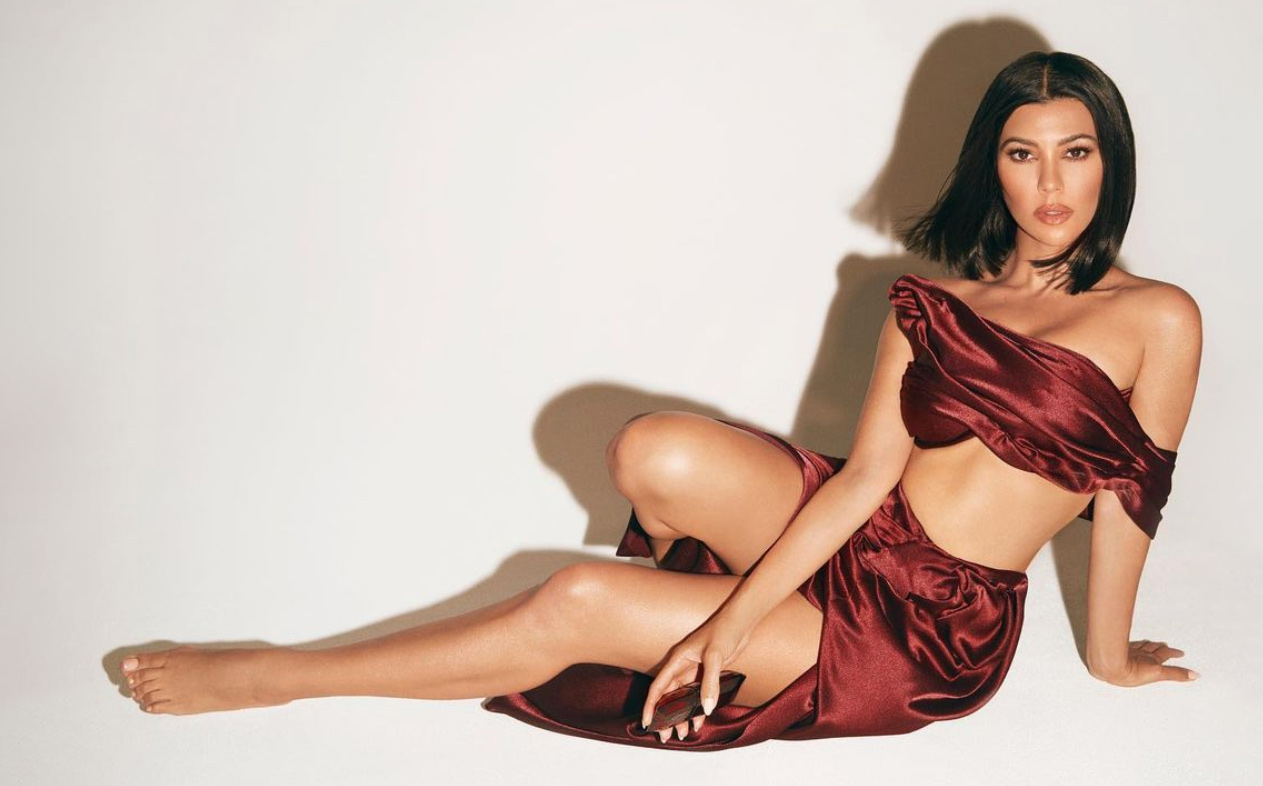 Kourtney Kardashian-Barker
5 Kourtney Kardashian-Barker
Not one to miss out, Kourtney Kardashian-Barker has joined her husband and her sister in the vegan business world. In September 2022, she announced the launch of Lemme, a vegan supplement gummy brand. She said in a statement at the time: "After years of struggling to find the right supplements, I embarked on a journey to create science-backed products that you would legitimately look forward to taking every day." Products include Lemme Chill, Lemme Focus, and Lemme Matcha.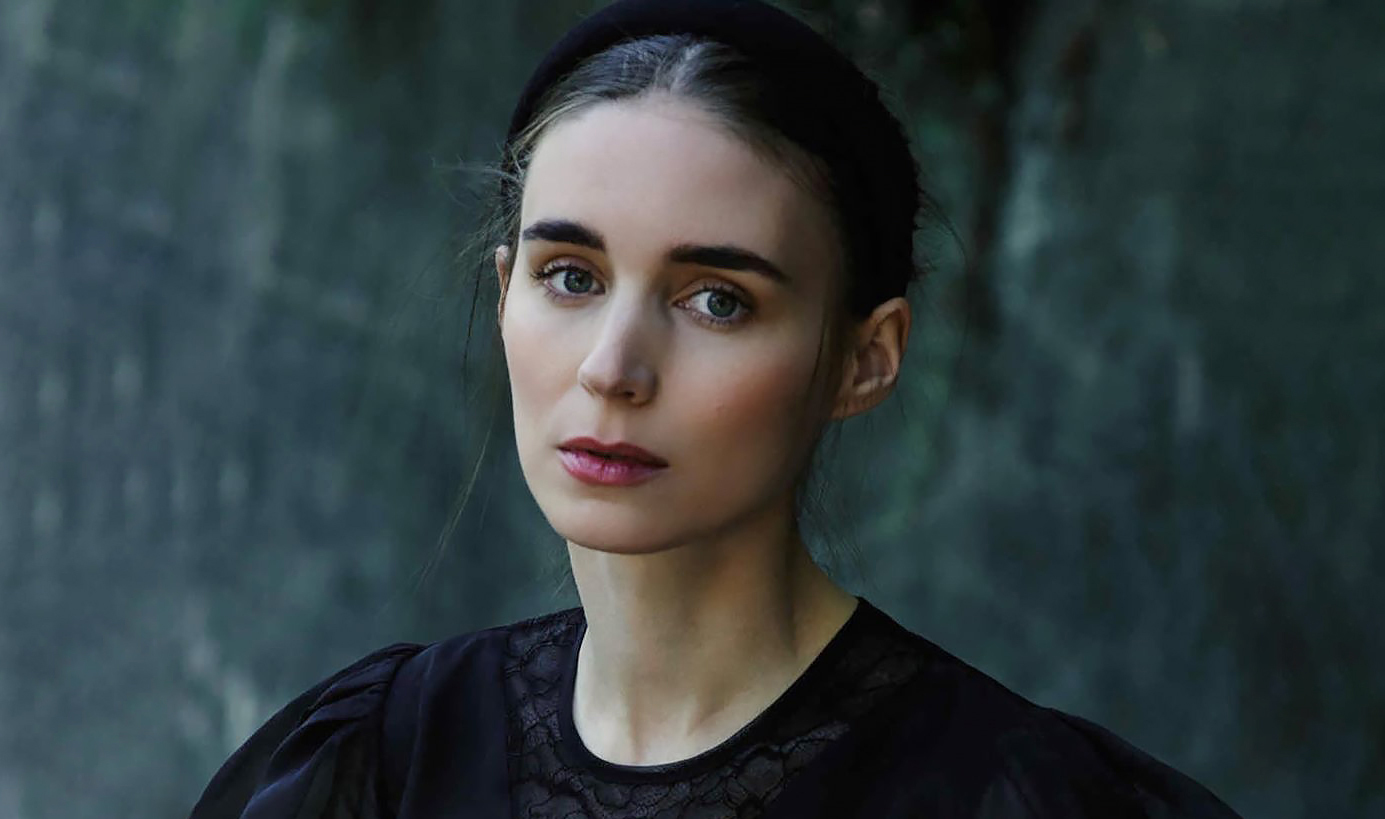 Rooney Mara
6 Rooney Mara
In 2018, actor Rooney Mara decided to combine her love of fashion and animals and launched Hiraeth, a vegan clothing line. According to Mara, who is married to fellow actor and vegan activist Joaquin Phoenix, she noticed a lack of luxury, high-quality, vegan leather options on the market at the time and wanted to fill the gap. "In fast fashion, you can find faux leather boots that are really cheap, but while it's cruelty-free in the animal sense, I didn't necessarily know where those things were made, or if they were cruel toward humans. I didn't want to compromise on either thing, and I wanted pieces that were made to last. So it really came out of my own need," she told Vogue.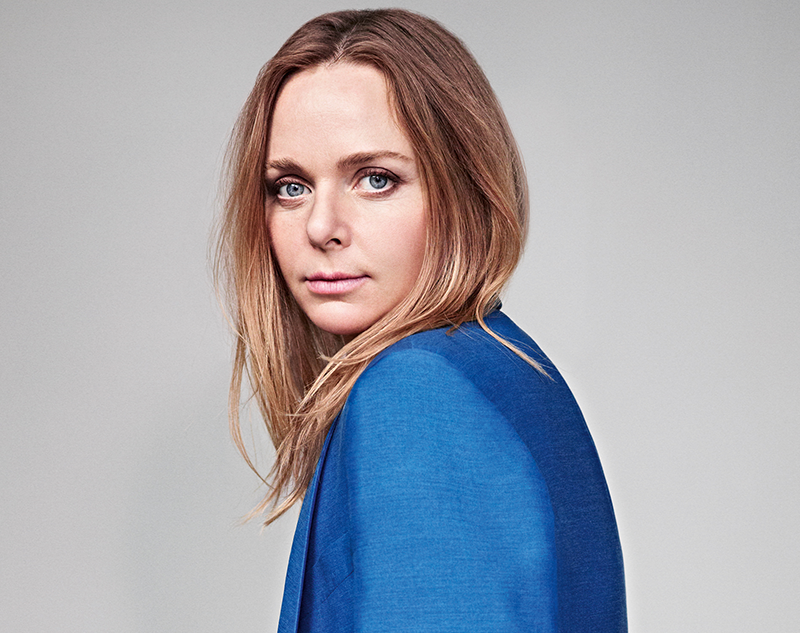 Stella McCartney
7 Stella McCartney
Designer Stella McCartney is known for her commitment to ethical fashion. Her eponymous clothing line refuses to work with several animal-derived materials, like fur and leather. However, its use of silk and wool means it isn't vegan. In 2022 though, McCartney launched a luxury, eco-friendly, refillable skincare line, called Stella by Stella McCartney. And, this time, everything in the range, which includes a 2-in-1 Reset Cleanser, a Restore Cream, and an Alter-Care Serum, is totally vegan.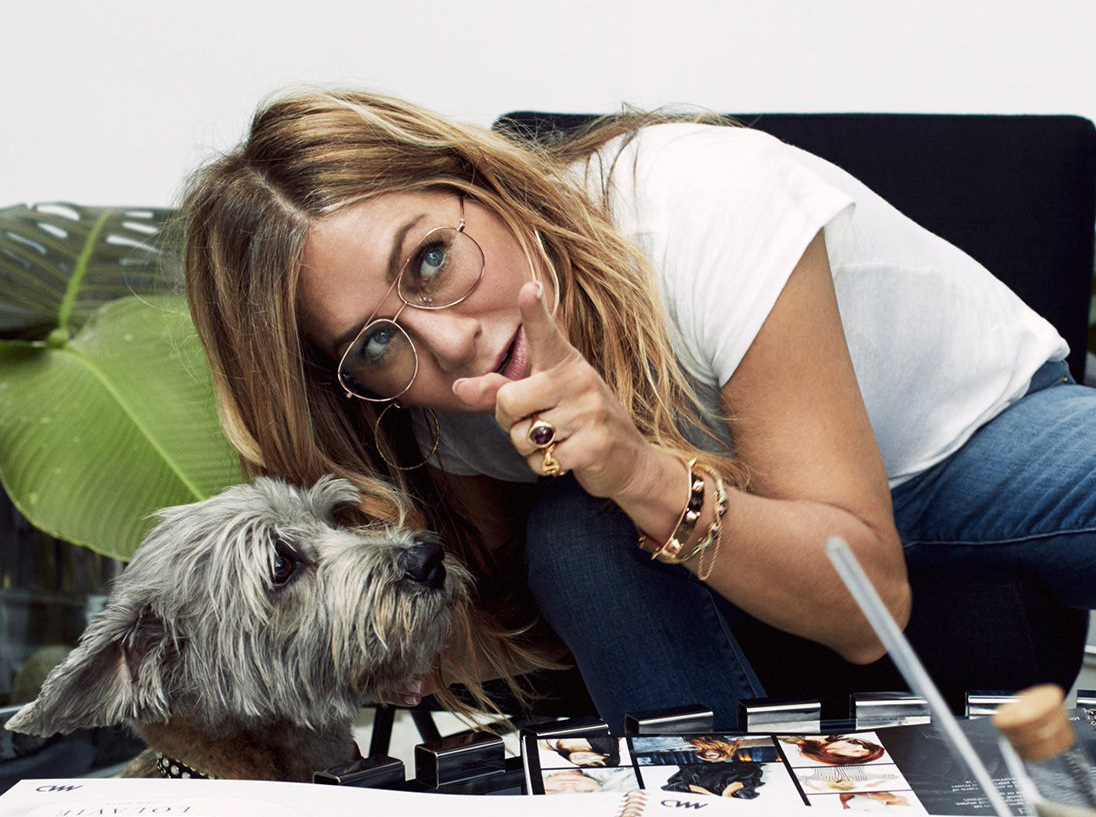 Jennifer Aniston
8 Jennifer Aniston
When you think of Jennifer Aniston, you likely think not just of excellent comedic timing but also of great hair. And for everyone who has ever hankered after the Rachel look, in 2021, Jennifer Aniston launched LolaVie. The brand offers several haircare essentials, including a wet brush, oil, and a detangling spray, and nothing is made with animal ingredients. When she first announced the new brand on her Instagram, Aniston wrote: "We're really proud to say it's been made WITHOUT all the bad stuff … we're paraben-free, silicone-free, sulfate-free, phthalates-free, gluten-free, vegan … and of course CRUELTY-FREE, because we love our animals."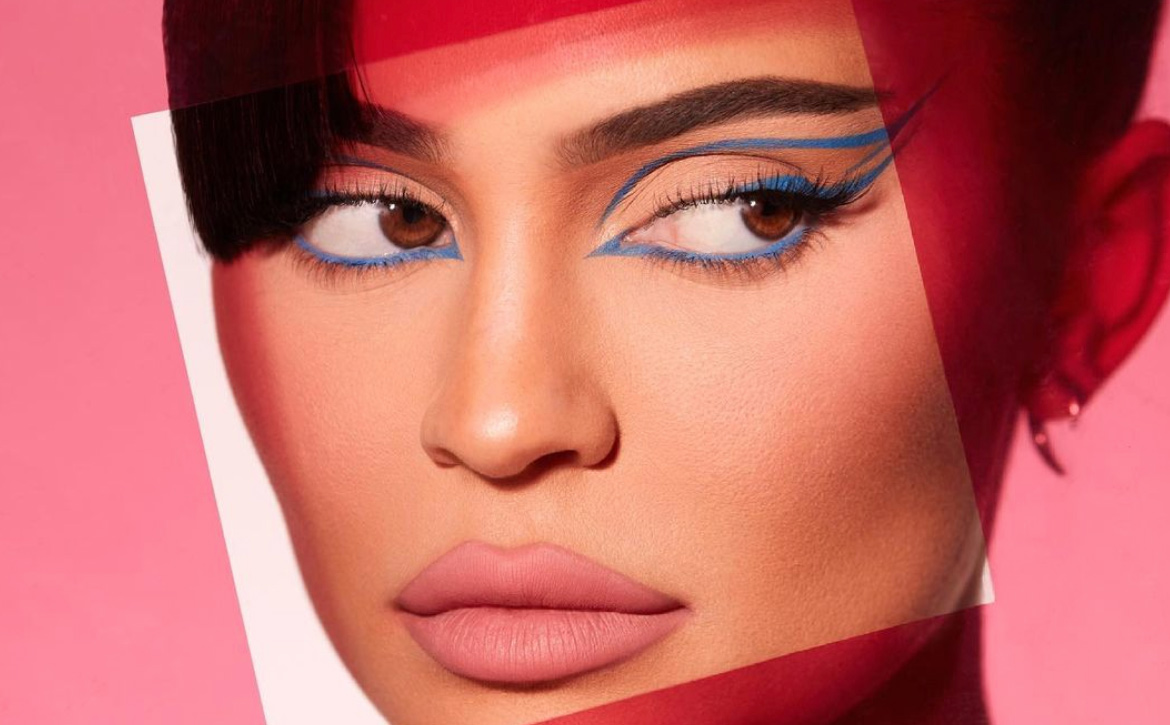 Kylie Cosmetics
9 Kylie Jenner
The youngest of the Kardashian-Jenner sisters, Kylie Jenner, is also involved in vegan business. And she has not one, but three vegan brands: Kylie Cosmetics, Kylie Skin, and Kylie Baby. The first of the trio, Kylie Cosmetics, started out as a non-vegan brand, but in 2021, Jenner reformulated the entire collection. "I'm so proud to relaunch Kylie Cosmetics with all new formulas that are clean and vegan. Innovation has come far in the past few years. When creating this line, it was so important to me to commit to using clean ingredients across the board, but to never sacrifice performance," she said in a statement at the time.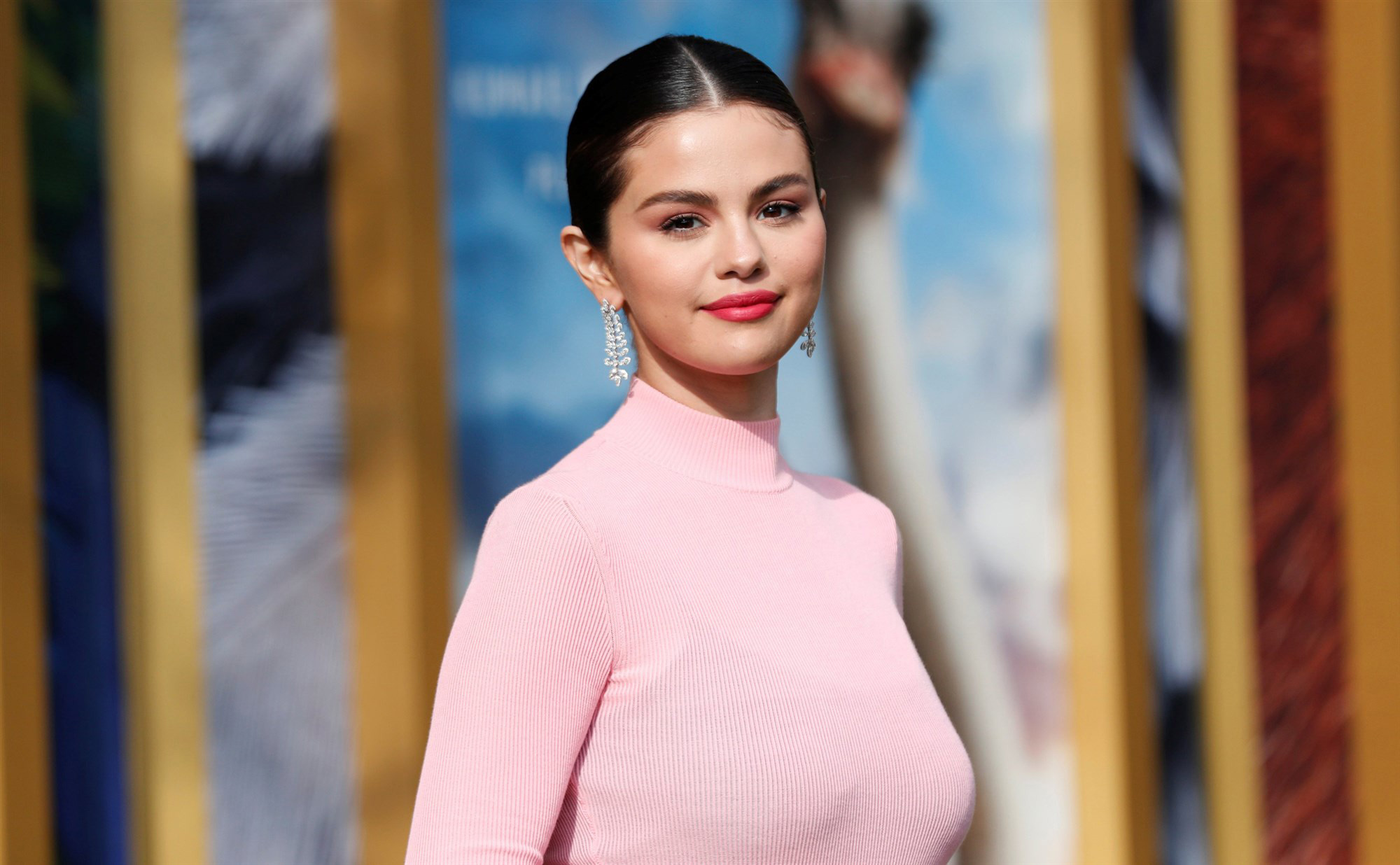 Reuters
10 Selena Gomez
Singer and actor Selena Gomez's brand Rare Beauty offers a wide range of vegan and cruelty-free cosmetics. But it's beauty with a mission. Mental health is incredibly important to Gomez, and for that reason, she also founded the Rare Impact Fund, which helps people to access mental health resources. One percent of Rare Beauty's sales go towards supporting the fund.
Fenty
11 Rihanna
In 2017, Rihanna changed the beauty world overnight when she launched Fenty Beauty. For the first time, customers could access a wide range of foundation shades. Now, you'd be hard-pressed to find a brand that doesn't offer an extensive and inclusive foundation range, and that's all because of musical icon and entrepreneur Rihanna. Unfortunately, Fenty Beauty isn't 100-percent vegan (although many of its products are vegan-friendly), but its sister brand Fenty Skin is. Both brands are cruelty-free.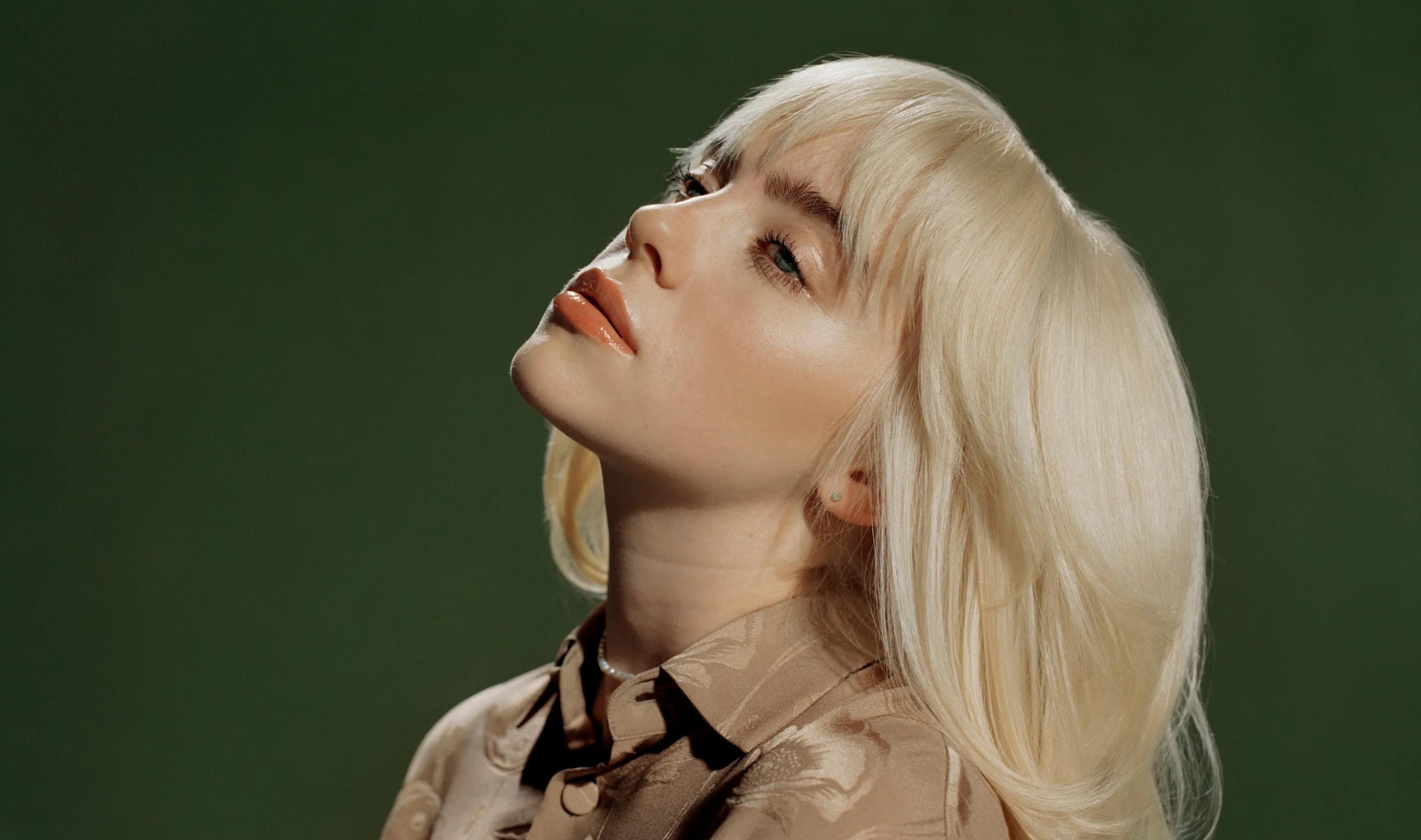 Billie Eilish
12 Billie Eilish
Billie Eilish is an incredibly vocal vegan. She is outspoken on climate crisis issues, and supportive of her mom Maggie Baird's vegan food initiative Support And Feed. The latter started out as a way to support vegan businesses and charitable organizations during the pandemic but has since expanded to focus on solving the complexities of food insecurity, the climate crisis, and transitioning to a global plant-based food system. Like her mom, all of Eilish's business ventures prioritize ethics. Last year, she launched a new amber and vanilla perfume, which is, of course, vegan and cruelty-free.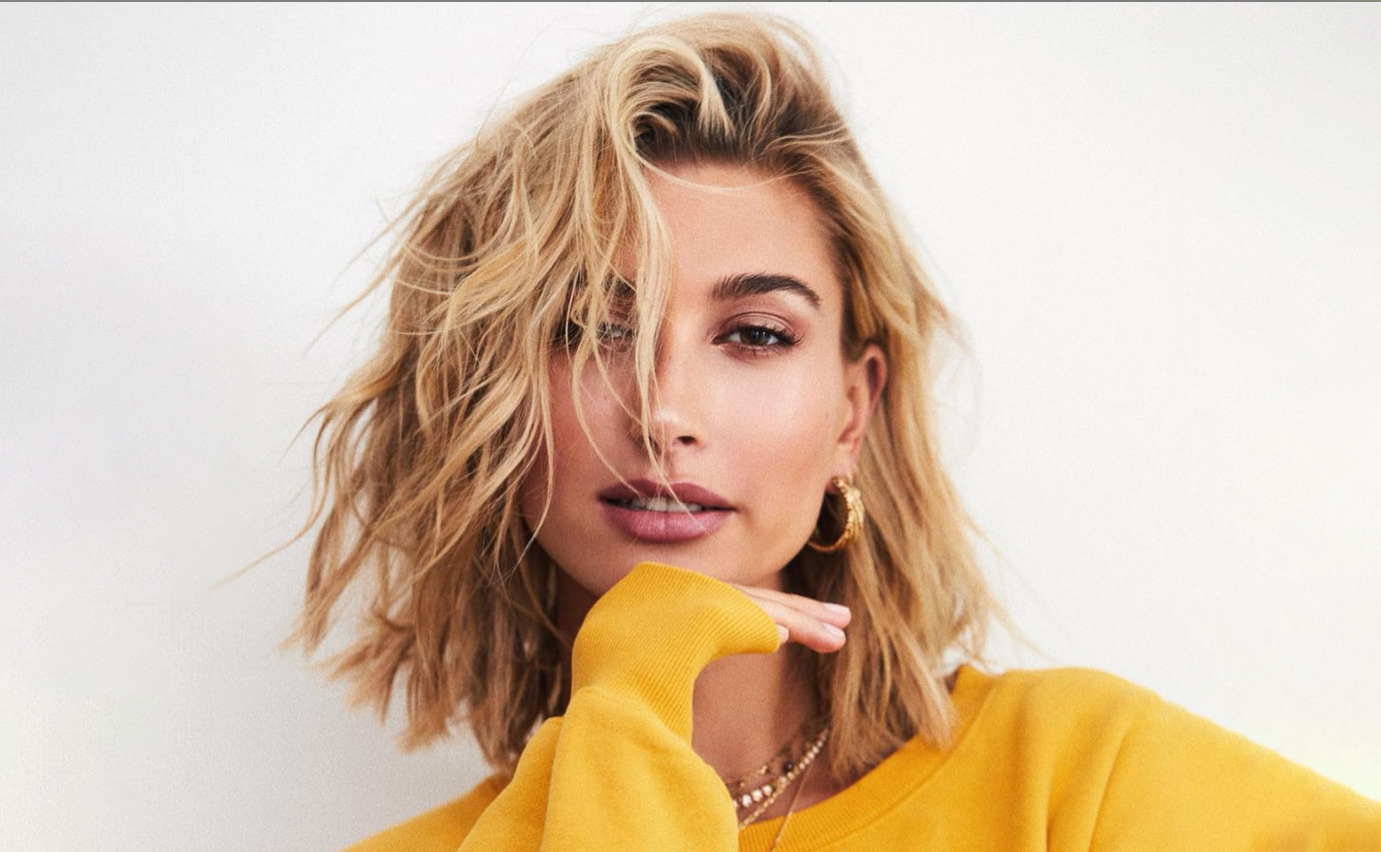 Hailey Bieber
13 Hailey Bieber
Model Hailey Bieber is known for her flawless "glazed donut" skin. So this year, she decided to help Gen-Zers out by launching her own skincare line, Rhode, which offers high-performance (and dessert-inspired) vegan formulas. There's a lip treatment called Vanilla Cake, for example, as well as a gel serum called Peptide Glazing Fluid.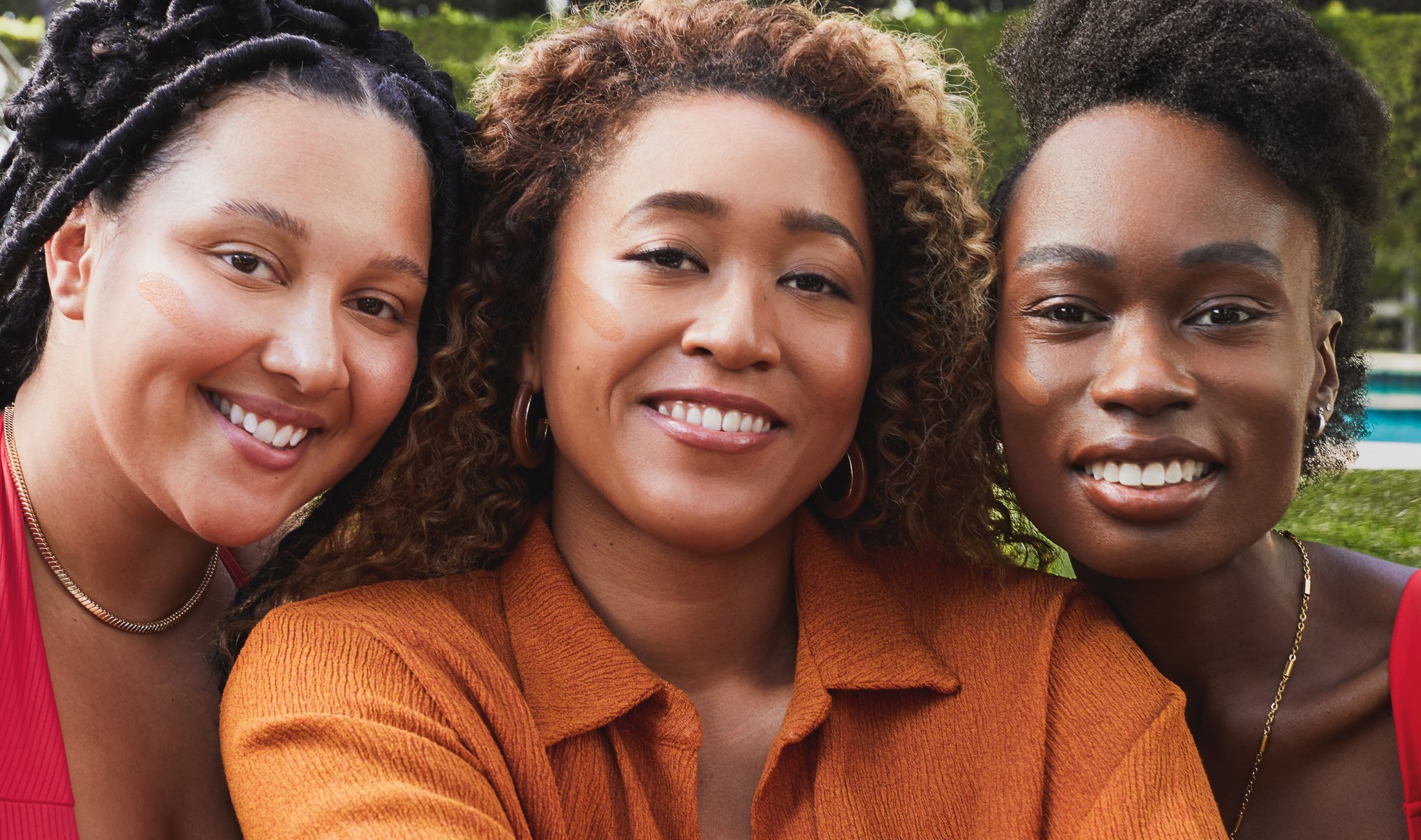 KINLÒ
14 Naomi Osaka
Tennis player Naomi Osaka is best known for her performance on the court, but in 2021, she decided to venture into the world of personal care with the launch of KINLÒ. The vegan and cruelty-free line has a serious purpose: to protect people from the dangers of sun exposure, but particularly people of color. "For me, this project is something that requires more than just being a spokesperson. This is a public health need. I used to tell people that I didn't need to wear sunscreen — but even if you have melanin, you need to take care of your skin, and I am passionate about that," she told Business of Fashion at the time of the launch.
For more on celebrities and vegan business, read: