Kourtney Kardashian Barker wants you to live your best vegan life with her new supplements line Lemme. The three-item line features vegan gummies designed with ingredients that help achieve different wellness goals.
"After years of struggling to find the right supplements, I embarked on a journey to create science-backed products that you would legitimately look forward to taking everyday," Kardashian Barker said in a statement.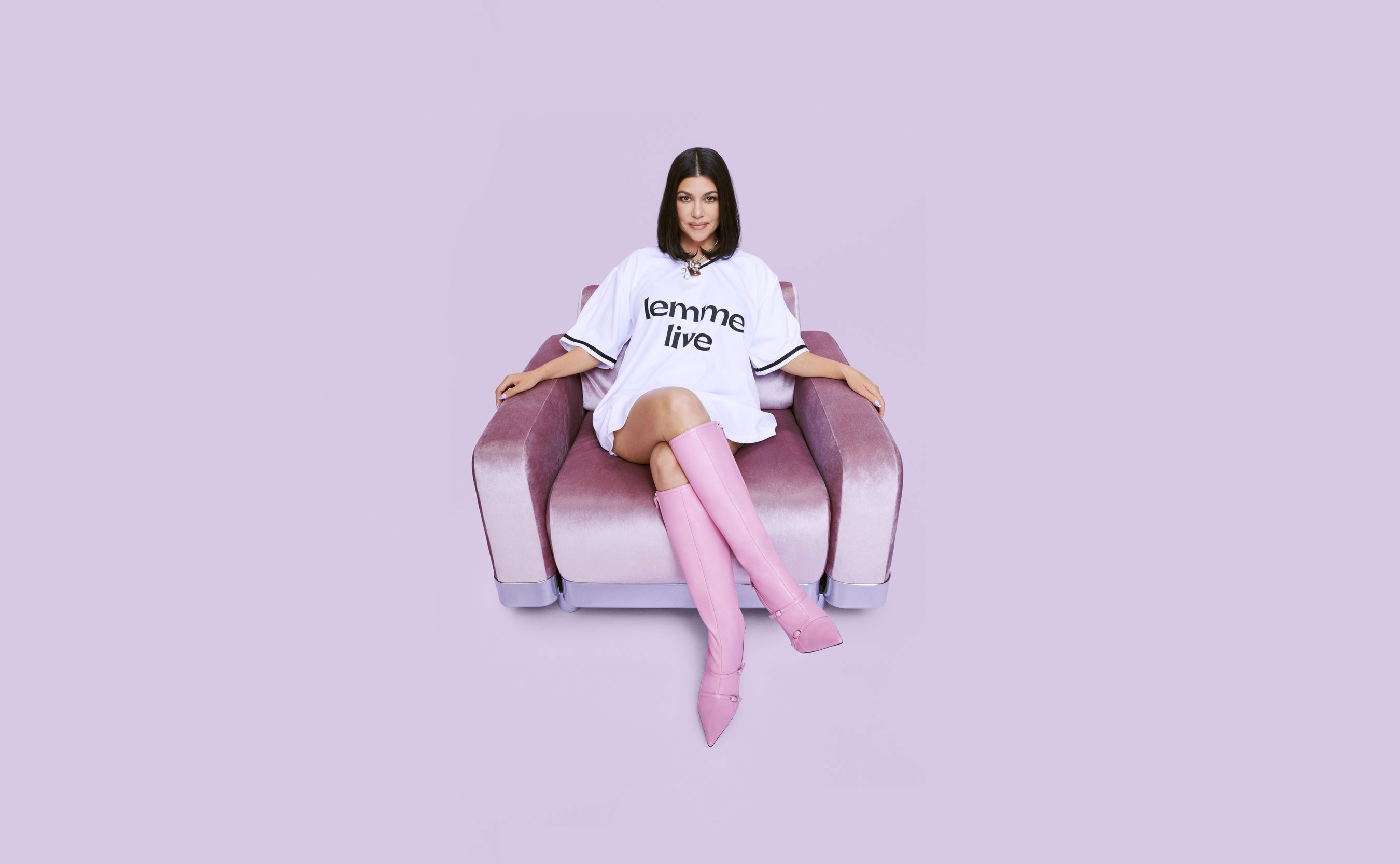 Lemme
Kardashian Barker worked with specialists to formulate the Lemme line of vegan gummies, which feature clinically studied ingredients to promote optimal health benefits. Lemme Chill is made with KSM-66 ashwagandha which supports reduced stress by bringing cortisol to healthy levels. This mixed berry flavored gummy also contains botanicals such as passion flower, lemon berry, and goji berry.
Lemme Focus—a strawberry flavored gummy—is made with Cognizin Citicoline, a functional ingredient that supports concentration, along with organic lion's mane mushrooms, organic MCT Oil, and vitamin B12.
Finally, Lemme Matcha transforms Kardashian Barker's favorite beverage into an energy-promoting vegan gummy packed with matcha, CoQ10 (an antioxidant), and vitamin B12.
"Kourtney has spent years working with a team of top scientists and specialists to create innovative formulations leveraging clinically-researched nutrients, vitamins, and botanicals," Dr. Thais Aliabadi, a board-certified physician specializing in women's health and Lemme board member, said in a statement. "She prioritized ingredients that were bioavailable and filled nutritional gaps in people's diets."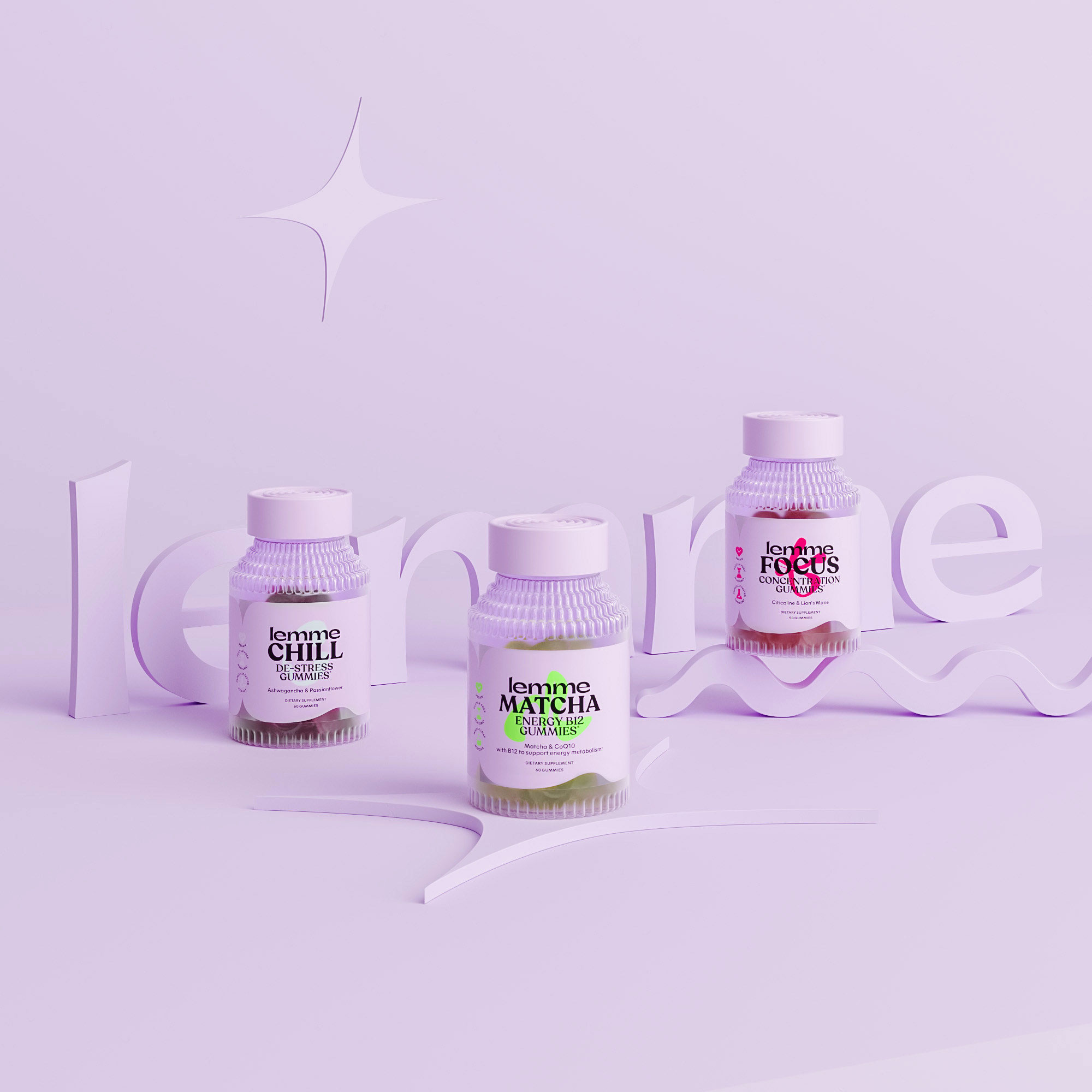 Lemme
The Lemme line also features a special touch from Kardashian Barker in its old-timey bottle designs, which are made from 100 percent post-consumer recycled materials. Lemme is also partnered with Carbonfund to offset the footprint of every Lemme shipment, and with One Tree Planted to help restore rain forests and natural habitats.
The new vitamins ($30 per bottle) will be available on September 27 exclusively through the Lemme website.
Kourtney Kardashian Barker's vegan journey
Kardashian Barker and Travis Barker wed this year and have been engaging in various vegan ventures both as a couple and individually. Barker went vegan after surviving a plane crash in 2009 and is vocal about how plant-based foods have helped him thrive. Barker and chef Tal Ronnen own vegan fine-dining restaurant Crossroads Kitchen, which consistently delights celebrity clientele at its flagship Melrose Avenue location in Los Angeles.
Crossroads is in the middle of expanding its reach and recently opened inside the One World Resort as the first fully vegan fine-dining restaurant on the Las Vegas strip. The restaurant is also planning a location in Calabasas, home of Kardashian Barker and their family.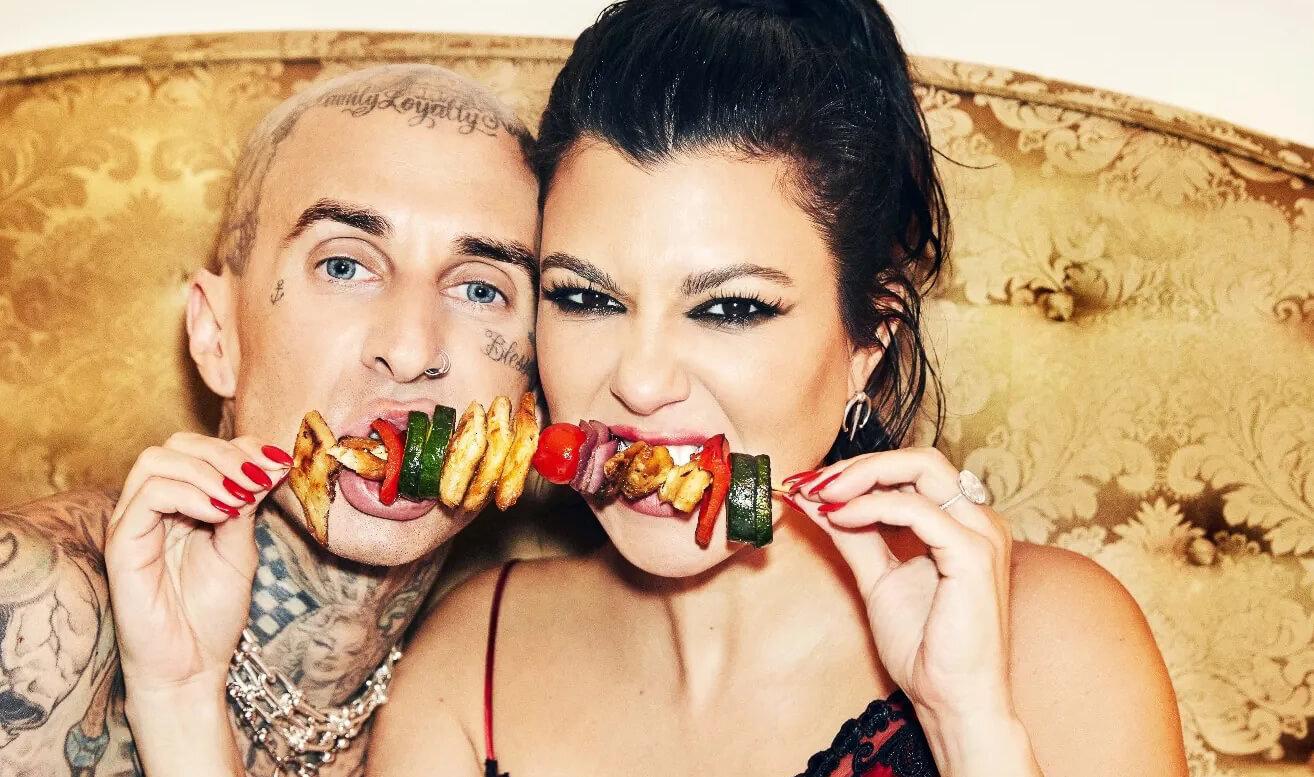 Ellen von Unwerth
For her part, Kardashian Barker is a leader in the wellness community with Poosh, a multi-media platform she launched in 2019. Here, Kardashian Barker has been promoting plant-based living in various ways, including by tapping her sister, Kim Kardashian, to host a vegan cooking segment at the Poosh Your Wellness digital festival last year.
Most recently, Kardashian Barker shared a guide to her and her husband's favorite vegan hotspots in the Los Angeles area which divulged their secret sushi go-to eatery (Ma-Kin Vegan Sushi in Agoura Hills) and had plenty of suggestions for vegan burgers, comfort food, and their favorite matcha lattes.
"I'm not fully vegan, but Travis has helped me keep to a mostly plant-based diet, which is so much easier with Daring," Kardashian Barker said.
Together, the couple recently worked with Daring Foods to promote its vegan chicken to their collective fanbases. In a campaign photographed by the legendary Ellen von Unwerth, the couple engaged in a series of playful and sexy scenes where they shared buckets of vegan chicken.
Kardashian Barker previously revealed that she had gone "95 percent" vegan and during the Daring campaign, confirmed that Barker has been a positive influence in this realm. "I've been on a health and wellness journey for the past 13 years, which has made me super conscious of what I put into my body and my kids' bodies," Kardashian Barker said in a statement.
The Kardashians get into plant-based food
Kourtney Kardashian Barker is not the only member of her family to jump head first into vegan ventures. Sister Kim Kardashian has been a big fan of Beyond Meat ever since she began exploring a plant-based diet in 2019. Earlier this year, Kim Kardashian made her love of the vegan brand official by joining Beyond Meat as its first and only "Chief Taste Officer."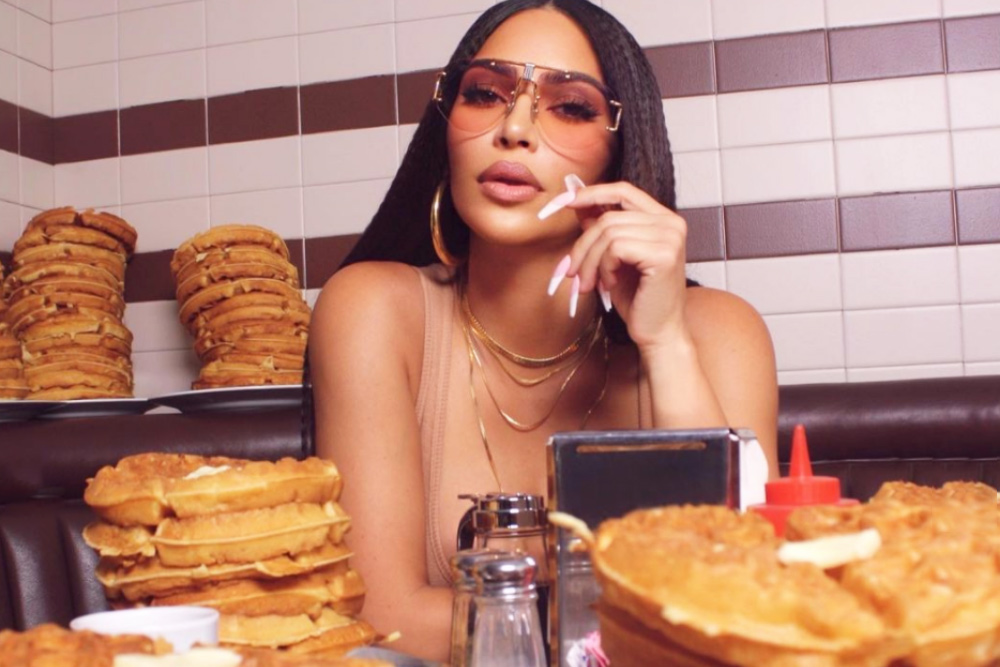 With this position, Kim Kardashian will help Beyond Meat with her taste-making expertise and participate in creative content. "I've been focusing on going more plant-based and can tell you that Beyond Meat is my absolute favorite—I love how all their products not only taste amazing but are also good for me and my family," she said in a statement in May.
In a blog post on Poosh this month, Kim Kardashian also revealed that eating mostly plant-based has helped her battle psoriasis, a skin condition with painful flare-ups. "It's made me more mindful about how what I put in my body affects me, not just psoriasis but also my mood, my stress levels, my energy, everything," Kim Kardashian said in the post about eating plant-based.
For the latest vegan news, read: