Fashion brand Dolce & Gabbana is banning animal fur from all future collections. The brand has confirmed its intent to non-profit organization In Defense of Animals (IDA), and says it will continue to collaborate with fur-making artisans to create sustainable vegan fur alternatives using recycled and recyclable materials.
"Dolce & Gabbana is working towards a more sustainable future that can't contemplate the use of animal fur," Fedele Usai, Group Communication and Marketing Officer at Dolce & Gabbana, said in a statement. "The entire fashion system has a significant social responsibility role that must be promoted and encouraged. We will integrate innovative materials into our collections and develop environmentally friendly production processes, while at the same time preserve artisans' jobs and know-how otherwise in danger of fading."
The brand's move to eliminate fur speaks to a larger issue of the luxury fashion industry's use of the cruel and unnecessary animal material. The fashion industry as a whole is responsible for the deaths of approximately 100 million animals each year for fur, including approximately two million dogs and cats. To obtain the fur, animals such as mink, foxes, raccoons, and rabbits, among other species, are confined for their entire lives to filthy, cramped cages on fur farms, and are bludgeoned, gassed, electrocuted, or skinned alive. For this reason, a number of organizations around the world, including IDA, have been urging brands such as Dolce & Gabbana to eliminate the use of the cruelly begotten material.
"Fur causes extreme cruelty to animals, and we appreciate Dolce & Gabbana's efforts to set the trend for compassion," Fleur Dawes, IDA Communications Director, said in a statement. "Clothing and accessories needn't harm animals. We urge all designers to follow suit by ditching all fabrics made from animal fur and skin."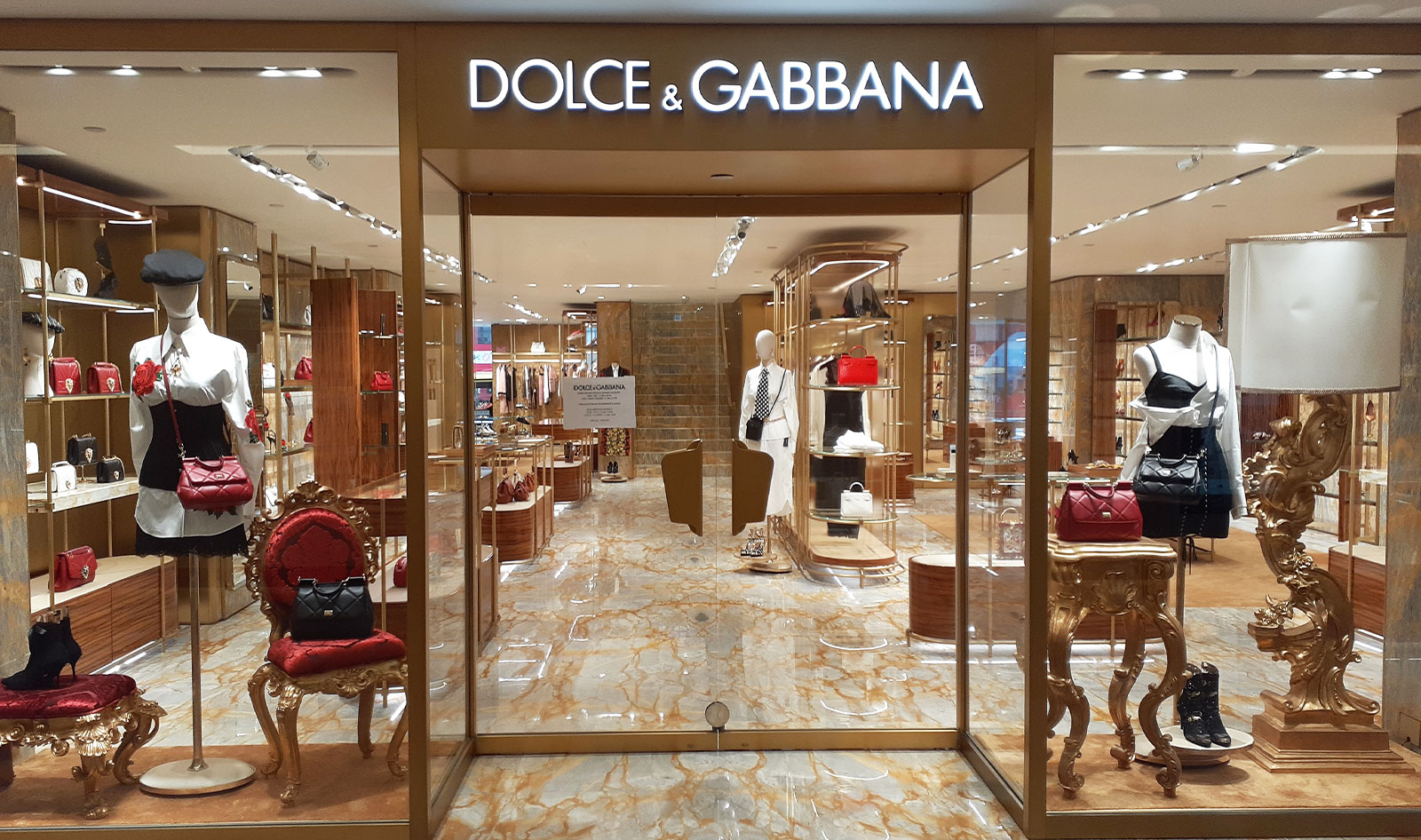 Fashion brands ban fur en masse
Italy has long been an influential fashion mecca and the country is setting the stage for a fur-free fashion future. Last year, the country voted on an amendment through its Senate that will close its remaining 10 mink fur farms by June and permanently ban fur farming nationwide. In addition to Dolce & Gabbana, Italian brand Moncler announced a similar fur ban this week. "We're thrilled Moncler is committed to making the fashion industry more humane," PJ Smith, Fashion Policy Director for the Humane Society of the United States and Humane Society International, said in a statement. "Italy has quickly become a hub for fur-free fashion now that the country banned fur farming last year and many of its renowned brands—including Armani, Prada, Versace, Valentino and Gucci–are fur-free."
Other fashion brands and retailers that have committed to eliminating the use and sale of fur, too. In recent years, more than 1,500 companies worldwide have committed to implementing fur-free policies. Major retailers such as Bloomingdale's, Macy's, Nordstrom, Neiman Marcus, Bergdorf Goodman, Saks Fifth Avenue, and H&M have taken fur off their racks. Additionally, fashion brands such as Canada Goose, Saint Laurent, Alexander McQueen, and Balenciaga have removed the cruel animal material from their collections.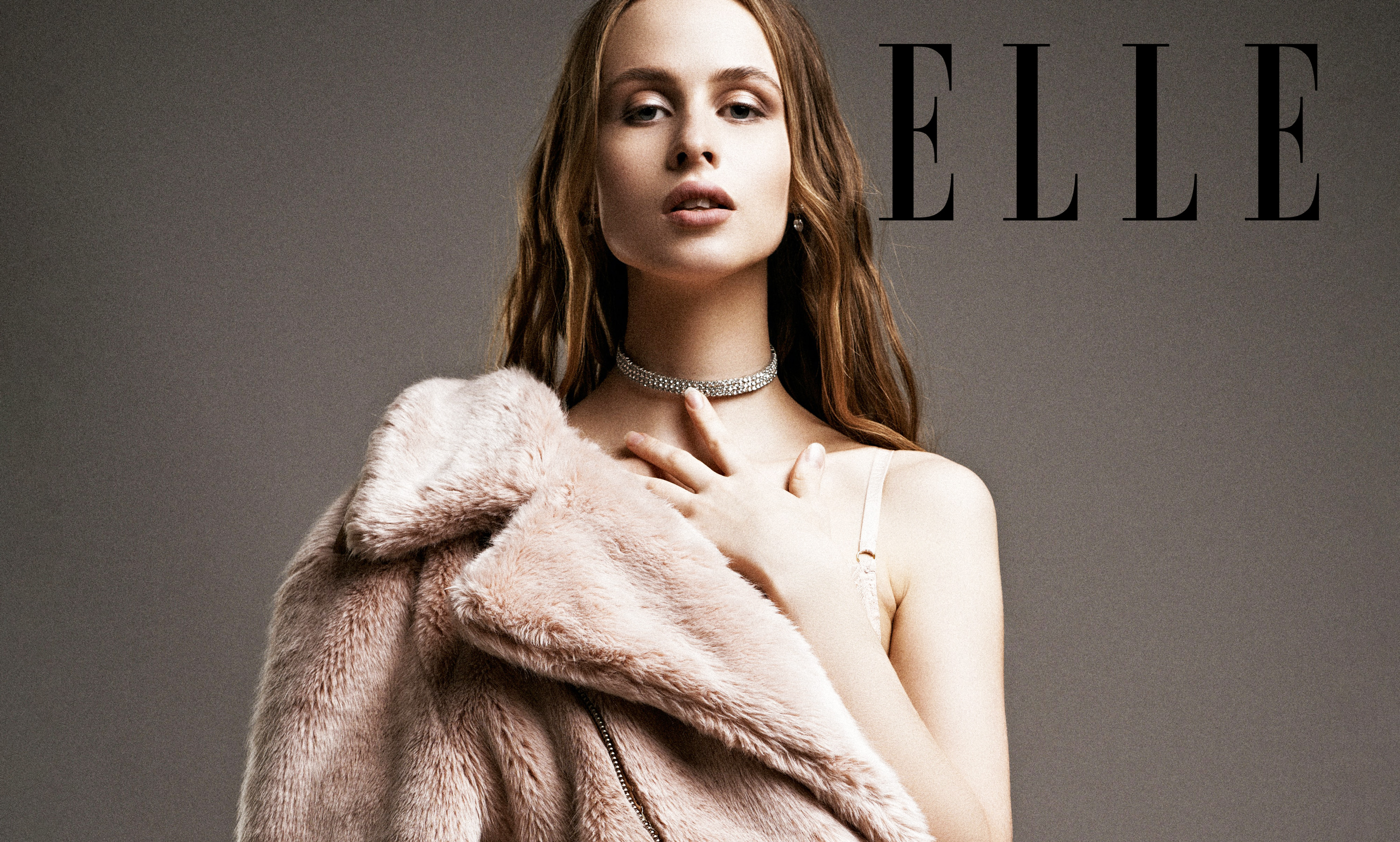 Following suit is media empire ELLE, which in December 2021 banned fur from its pages across 45 editions and 46 websites. The media giant's move to officially end its promotion of fur prohibits the animal product across all of its editorial features, ​​press images, runway and street style images, along with advertisements—a major statement that reaches 175 million readers worldwide.
Celebrities are also speaking out against the use of fur. Vegan musician Billie Eilish agreed to wear an Oscar de la Renta gown to last year's Met Gala with one condition: that the designer make a policy change and terminate all sales of fur. The brand's chief executive, Alex Bolen, obliged, making a historical change for the designer.
British comedian Ricky Gervais—who recently revealed he is vegan—has also spoken out against purchasing fur: "If you buy fur then you buy cruelty," Gervais said as part of a Fur Free Friday campaign in 2020. "Beautiful, innocent, intelligent animals, tortured to death for fashion. Shame on you. Disgusting. I stand with In Defense of Animals against the cruel fur trade."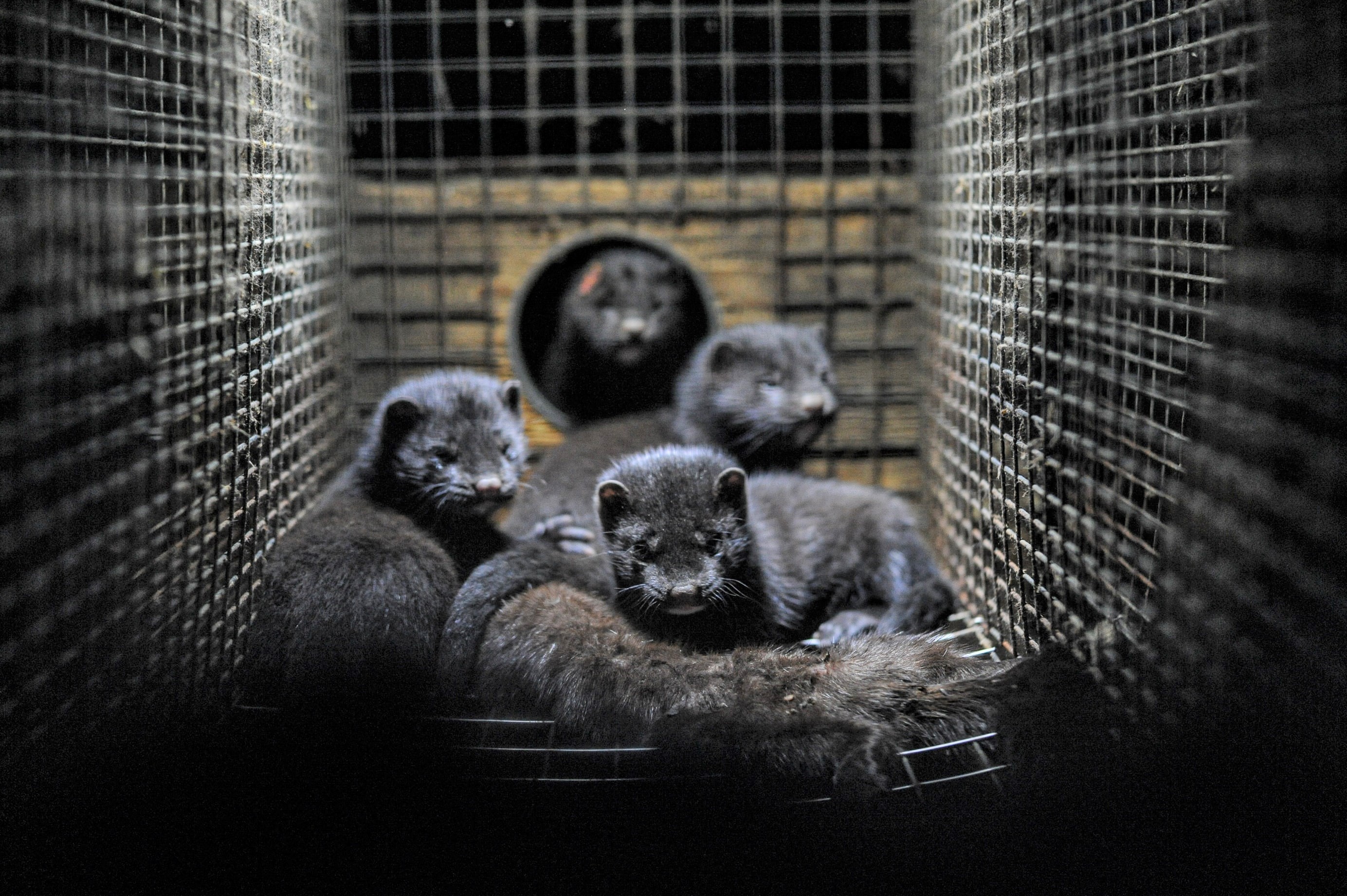 The fur-free movement
In addition to the cruel reality of fur, one development that's pushing fur further out of fashion came during the onset of the COVID-19 pandemic when many mink farms across Europe and the United States reported the presence of the COVID-19 virus in mink. This led to a massive culling of mink across many countries, with some countries shutting down mink farms as a public health measure.
As the fur-free movement continues to grow stronger, it is moving beyond individual brands ditching the cruelly begotten material to cities and countries officially enacting fur bans into legislation. Last year, Israel became the first country to ban the sale of the cruelly begotten animal hides.
Stateside, fur bans have been enacted in San Francisco, West Hollywood, and Los Angeles within the last several years. In 2019, California became the first state in the country to ban fur sales and fur trapping.
For more on fur-free fashion, read:
Canada Goose Commits to Going Fur-Free By End of 2022
Nordstrom Officially Bans Fur and Exotic Animal Skins

Luxury Retailer Neiman Marcus Goes Fur-Free