Finland's state-owned research institute center, VTT Technical Research Centre of Finland, has developed a breakthrough technology to crack the code for perfecting plant-based meat. VTT claims that it possesses a "unique toolbox" that combines cellular agriculture and local plant-based ingredients to replicate the building blocks of animal meat.
The research center's multi-technique approach will allow food producers to turn underutilized, climate-resilient plant crops such as fava beans and sorghum into burgers, steaks, and sausages that offer a real, authentic experience and can be produced on an industrial scale.
"We use cellular-agriculture-based techniques combined with our long-term expertise working with challenging, plant-based raw materials to transform nutritious, local crops into delicious foodstuffs that offer an identical sensory experience to animal-based meat," Nesli Sözer, Research Professor at VTT, said in a statement.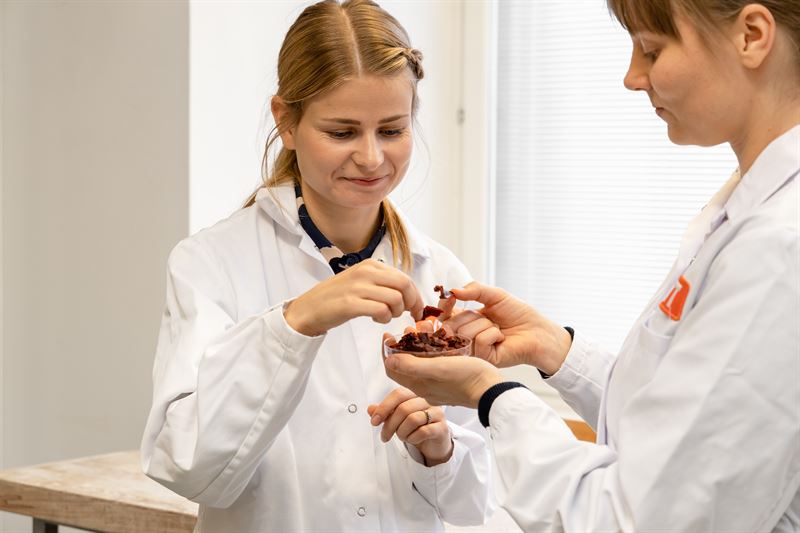 VTT
"Our innovation toolkit allows producers to perfectly recreate the sizzling fat and juicy tenderness of meat like never before," Sözer said.
A sustainable solution for animal meat
VTT believes its approach is a sustainable, scalable solution to the multitude of environmental and ethical issues of animal meat. Meat is a major source of greenhouse gas emissions, and meat production tends to be overly centralized and vulnerable to supply chain disruptions.
It is well-known that a new, sustainable food system requires a dietary shift towards plant-based proteins. VTT says that by leveraging this new innovation, food producers can meet soaring global demand for meat while shoring up food security and resilience.
"In order to solve these challenges, we need plant-based meat that can genuinely satiate demand and that can be scaled in a way that improves food security and nutrition for all," Sözer explained.
The VTT researchers know that to have global acceptance of plant-based meat alternatives, they need to match meat's experience, nutritional profile, and price. "Consumer acceptance has a key role in the development of feasible business around plant-based protein ingredients for meat alternatives. It's not enough for something to look like meat," Sözer said. "We need nutritional and healthy foods that are indistinguishable from animal-based meat in every way, that allows people everywhere to enjoy the experience of meat, without the guilt."
Making vegan meat at a global scale
Although the meat alternatives industry has grown rapidly in previous years, VTT believes there is still a long journey ahead before plant-based meat can truly gain a foothold in the market. As global demand for meat continues to skyrocket, VTT stands ready to collaborate with food and raw-material producers to accelerate alternative meat innovations and empower them to stay ahead of the curve when it comes to scale, nutrition, and sustainability.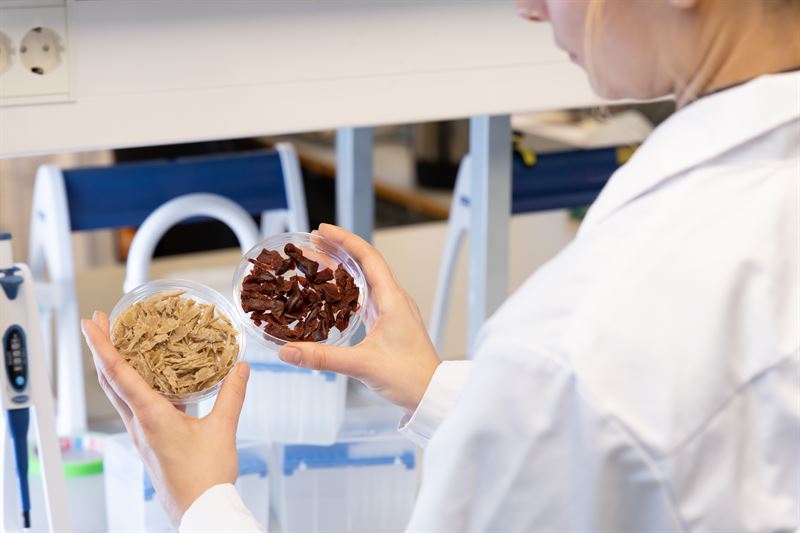 VTT
Plant-based food, cellular agriculture, and agile manufacturing are key areas that can contribute to providing new opportunities for sustainable food systems. "By combining our experience in plant-based ingredients, food design, and cellular agriculture, we can create proof-of-concept of prototypes for tasty, identical meat alternatives that are ready to be scaled up for industrial production," Sözer said.
"By supporting companies to develop sustainable production processes and products that have broad customer appeal, we can also work together towards a future that is free from food crises," Sözer concluded.
Finland invests in plant-based sector
In 2020, Finland invested €2.1 million ($2.3 million) to develop the country's plant-based sector. The project—led by VTT and the University of Helsinki—has since been working with companies in various areas, from crop producers to plant-based food brands, with the mission of strengthening the position of Finland as a leader in the lucrative plant-based food industry.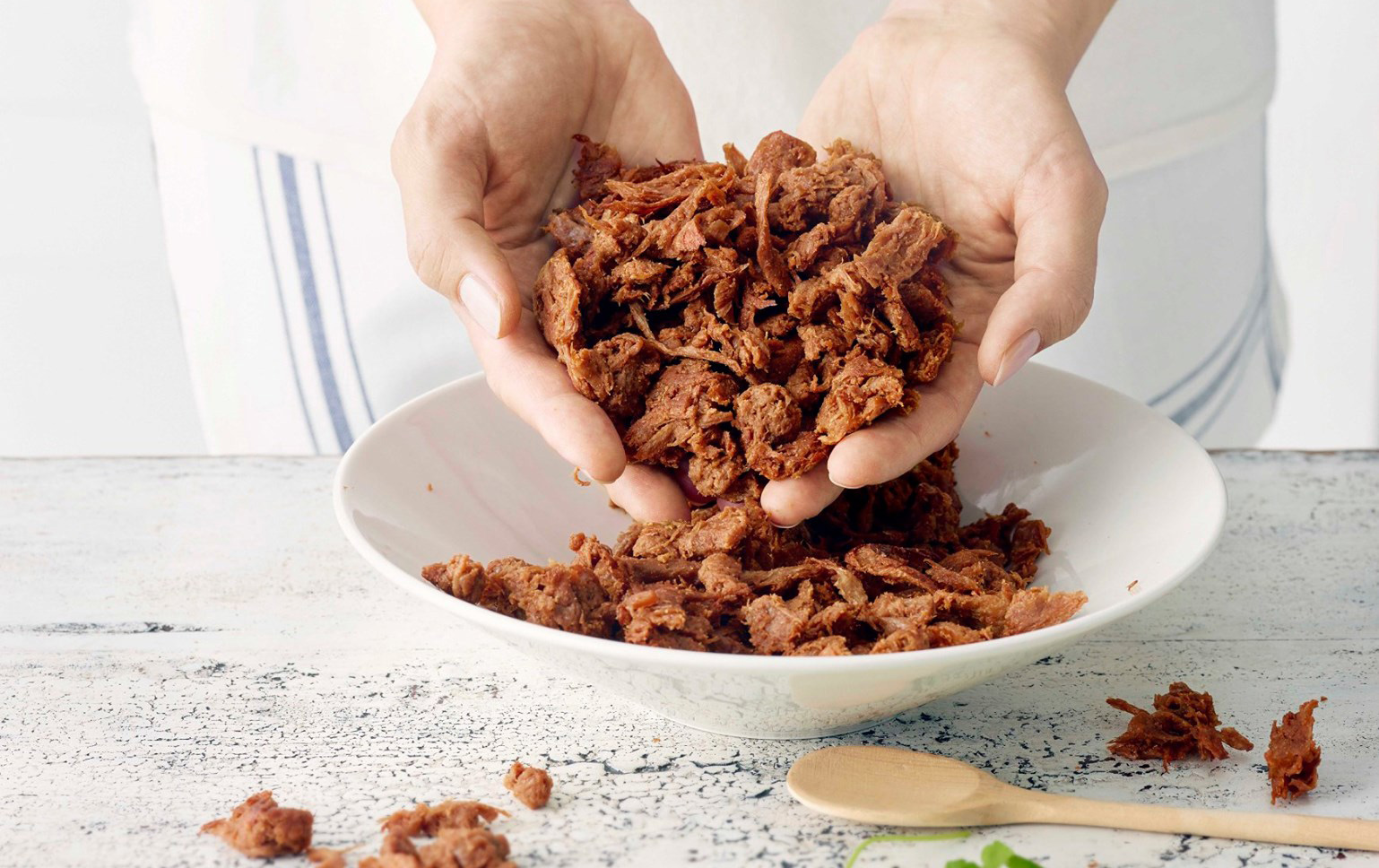 Golden & Green
Previously, researchers at VTT worked on a project that aimed to extract novel plant-based protein from cereals and grains in an effort to reduce food waste. Project leader Emilia Norlund believed that novel sources of plant protein—which the project aimed to promote for use in prepared foods in place of dairy and meat ingredients—extracted from crops typically fed to farmed animals will create a more efficient global food system.
"Cattle farming is a big issue in climate change," Nordlund said. "So, if we can move toward using [more] plant-based foods and not feed the crops to animals, there is no doubt that it would benefit the whole planet. Indeed, there are many calculations that show that plant-based food is much more sustainable when we think about the environmental issues."
For the latest vegan news, read: