A former product developer for major fast-food chains Popeyes and Wendy's has now switched over to making vegan meat for plant-based chicken startup Nowadays. As the brand's Director of Product Development, chef Chris Johnson has already used his expertise to create Nowadays' first crispy whole-cut vegan chicken cutlets and tenders, which are expected to launch in early 2023.
At Popeyes and Wendy's, Johnson was part of a team of chefs developing new menu items and says his exposure to plant-based meat at Wendy's allowed him to understand its potential for mainstream consumers. While the fast-food chain has never had a permanent meatless offering, last year it offered a meatless Spicy Black Bean Burger for a limited-time after its first veggie burger option was tested at select locations in 2015. However, Johnson saw an opportunity to make vegan meat a lot better.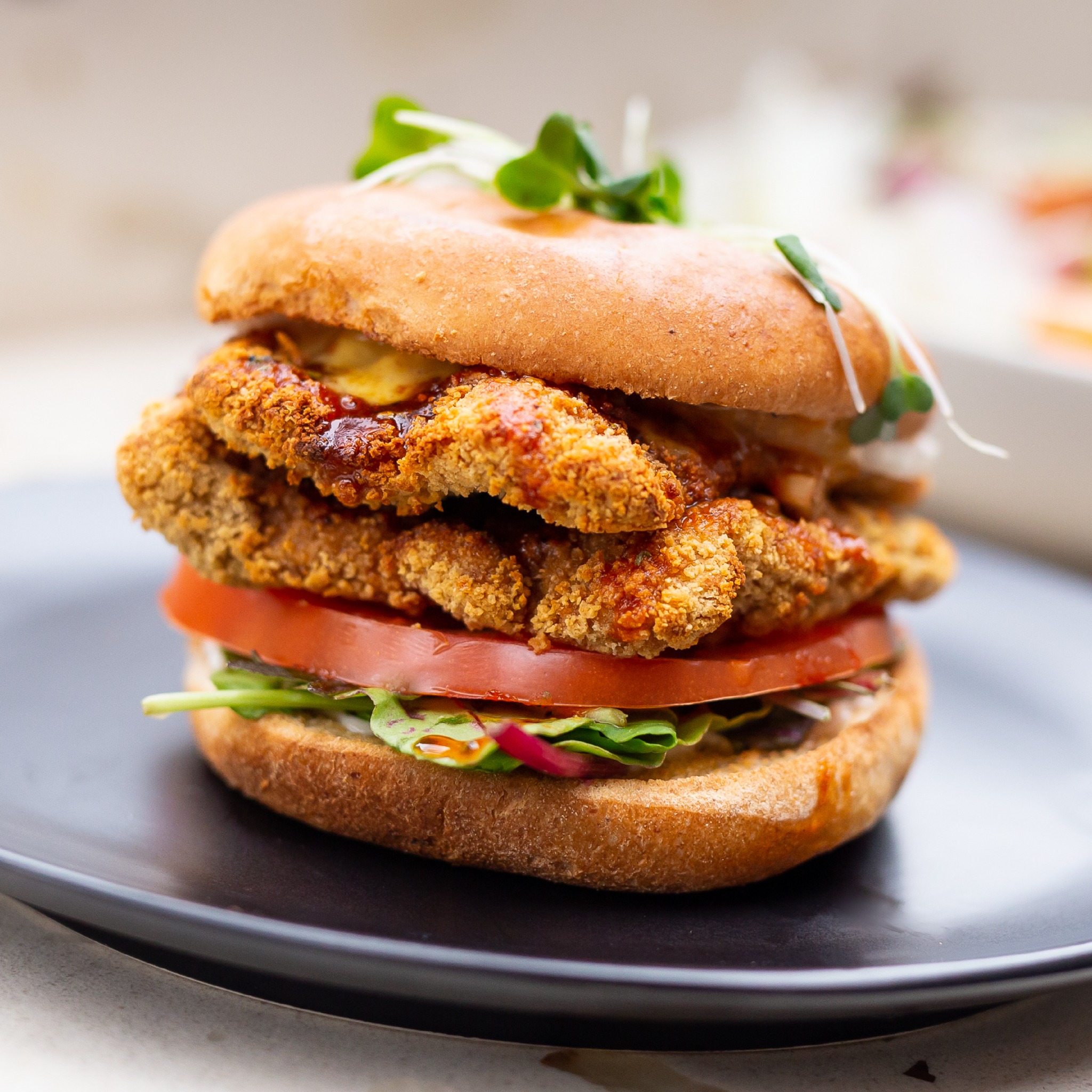 Nowadays
"I was exposed to several plant-based meat brands during my time at Wendy's and was inspired by the impact they could have—but also saw an opportunity to make plant-based products more meat-like in flavor, texture, and versatility that mainstream eaters would enjoy," Johnson tells VegNews.
Nowadays gets into the vegan chicken game
Nowadays was founded just two years ago in San Francisco by food industry veterans Max Elder and Dominik Grabinski with the mission of improving human and planetary health with "good for you" fried chicken made with simple, animal-free ingredients. Its flagship product, vegan chicken nuggets, are made with just seven ingredients with a base of non-GMO yellow peas for protein and yeast and mushroom extracts to impart that umami flavor found in their traditional counterpart.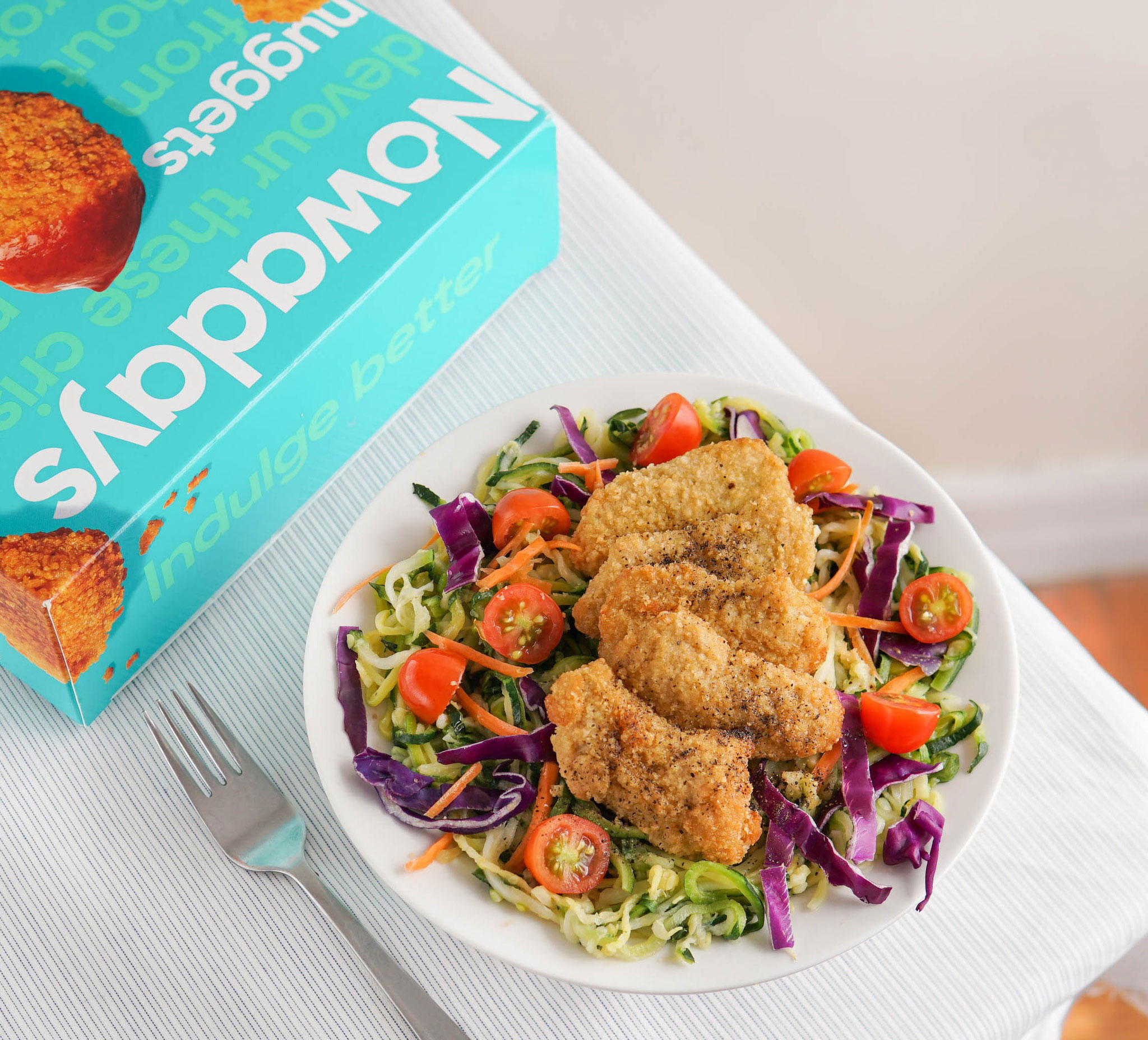 Nowadays
In July, the brand made its retail debut with the launch of its vegan chicken nuggets at Whole Foods Markets in the Southern Pacific region, with more locations and retailers expected to be added by the end of this year. The nuggets can also be found at LA vegan burger chain Honeybee Burger and Aunts et Uncles restaurant in Brooklyn, NY.
The brand's new homestyle vegan chicken tenders are also made with pea protein and are tossed in a savory homestyle coating with a peppery finish that the brand says complements the wholesome chicken flavor of the tender. Likewise, Nowadays' new cutlets feature a crispy panko-style breading with a blend of savory spices with hints of garlic, cayenne, and pepper. Both products can be fried or baked to a crisp, golden brown.
"Working with Nowadays offers me the opportunity to develop plant-based products designed for the mainstream, with a simple ingredient approach that makes me proud," Johnson says.
The startup's vegan chicken products are all made using its proprietary technology which creates whole cuts of plant-based meat that mimics the unique shape of natural-cut animal-based tenders without the use of a mold.
Making vegan chicken mainstream
Now that Johnson has pivoted from meat-centric fast food to vegan chicken, his goal is to provide options that can become go-to staples for everyday eaters. "I want to create delicious and nutritious plant-based meats that become go-to staples for eaters everywhere, whether at home or out-to-eat, and to convince even the most-skeptical meat lovers to take another bite," he says.
Nowadays was able to invest in new product development, including its new cutlets and tenders, after closing an oversubscribed $7 million seed round earlier this year. Coincidentally, its investment round also saw participation from the likes of fourth-generation traditional meat producers Standard Meat Company, which has been in operation since 1935.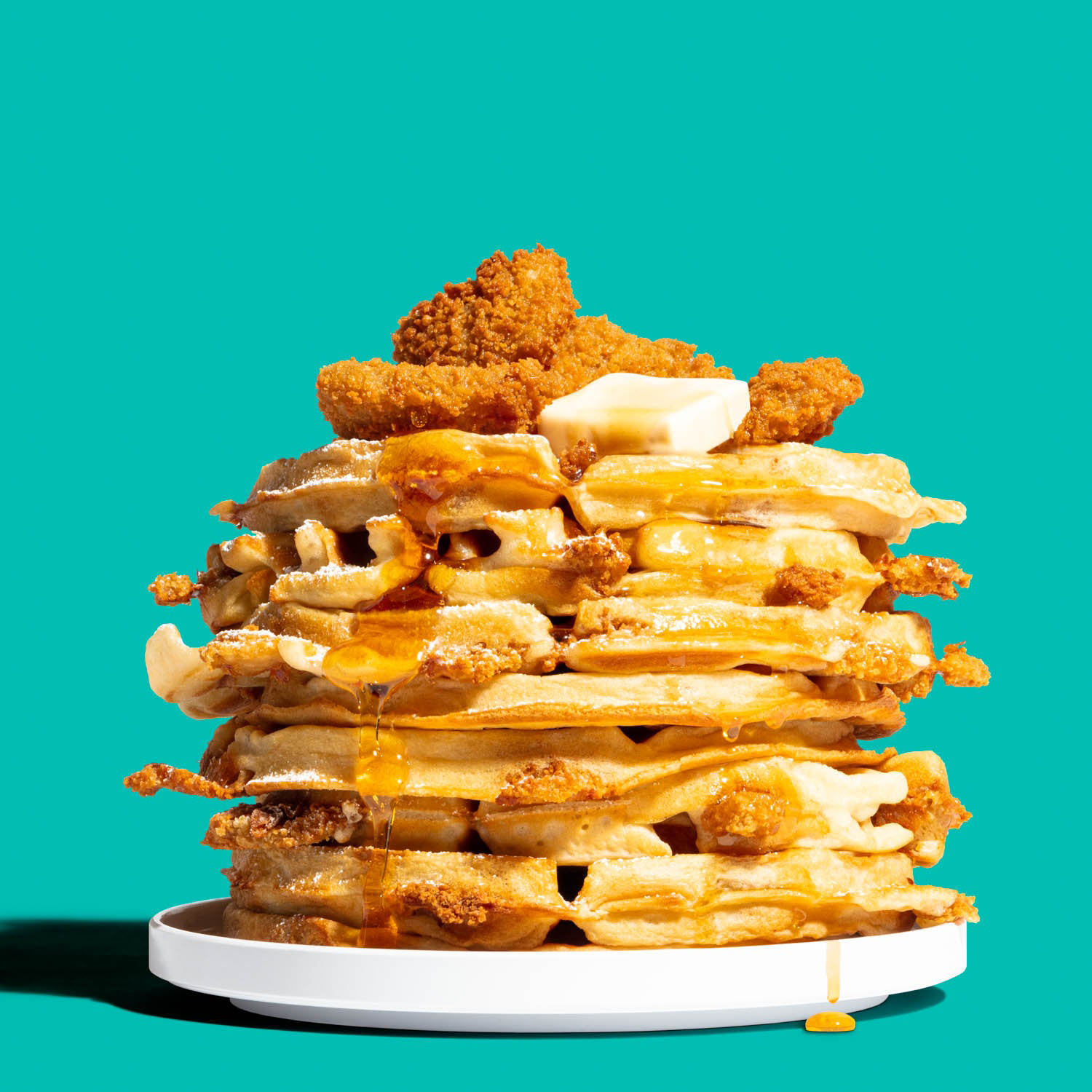 Nowadays
While it's not unusual to see traditional chefs and meat companies getting into plant-based chicken as more consumers begin to realize the environmental and ethical costs of producing live birds for consumption, Nowadays' ability to leverage such expertise is notable. And as the company grows, it hopes to scale its low-cost production technology, allowing its vegan meats to plug directly into existing production finishing lines and eventually reach cost parity with their animal-derived counterparts.
"I see Nowadays' products as the perfect canvas for the flavor and texture innovation that mainstream consumers are looking for," Johnson says. "Leveraging my product development experience and our unique whole-cut manufacturing platform, Nowadays can uniquely offer craveable comfort that closely mimics meat but is better for both people and the planet."
For the latest vegan news, read: