The future of fast food will be better than the past and Chef Michael Salem is making sure of it. Salem has led culinary teams in developing innovative new menu items at some of the country's most recognizable chains, including Applebee's, Del Taco, Outback Steakhouse, and Burger King. At the latter, Salem was responsible for getting the Impossible Whopper—its first plant-based burger—on the menu at more than 7,000 locations nationwide.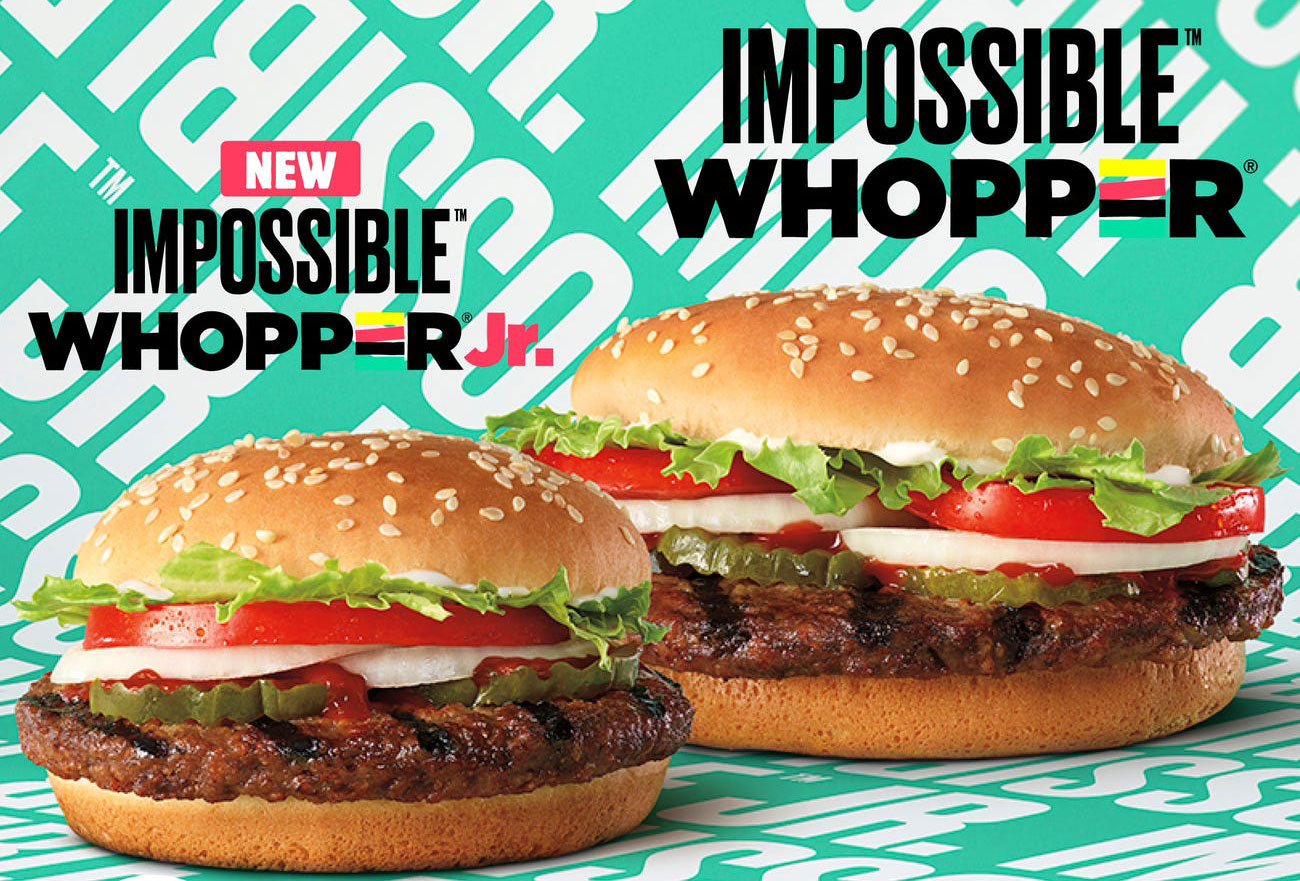 Burger King
"I've always been a big proponent of the idea around white-space product development where you try to branch out beyond your category to bring new and exciting ideas into the mainstream," Salem tells VegNews. "At that time, plant-based seemed like an incredible opportunity more than the other white space opportunities I studied like the McCafé launch where they captured market share from Starbucks or other launches in the past where they captured market share for obvious business reasons."
"But I felt like there was a real holistic element here to the introduction of plant-based food into typical fast-food restaurant chains for obvious reasons," he says. "It's better for the planet, it's better for the consumer, and it's just the right thing to do."
Launched in 2019, the Impossible Whopper is one of the tipping points that has influenced other fast-food chains to explore plant-based options. And while Salem is no longer at Burger King, his influence has had a ripple effect in pushing the fast-food chain to expand its plant-based offerings worldwide, and even test fully vegan concepts in certain regions as it strives to become a leader in more sustainable fast-food offerings.
With years of experience driving innovation at traditional fast-food chains, Salem is now turning his sights to Hart House, a new concept developed by comedian and actor extraordinaire Kevin Hart.
"I really felt like I took it as far as I could with the Impossible Whopper," Salem says. "And when Kevin Hart and team reached out to go after this opportunity, it just felt like an incredible fit for where I was mentally and how I was approaching food at the time and where I wanted to take fast food in the country."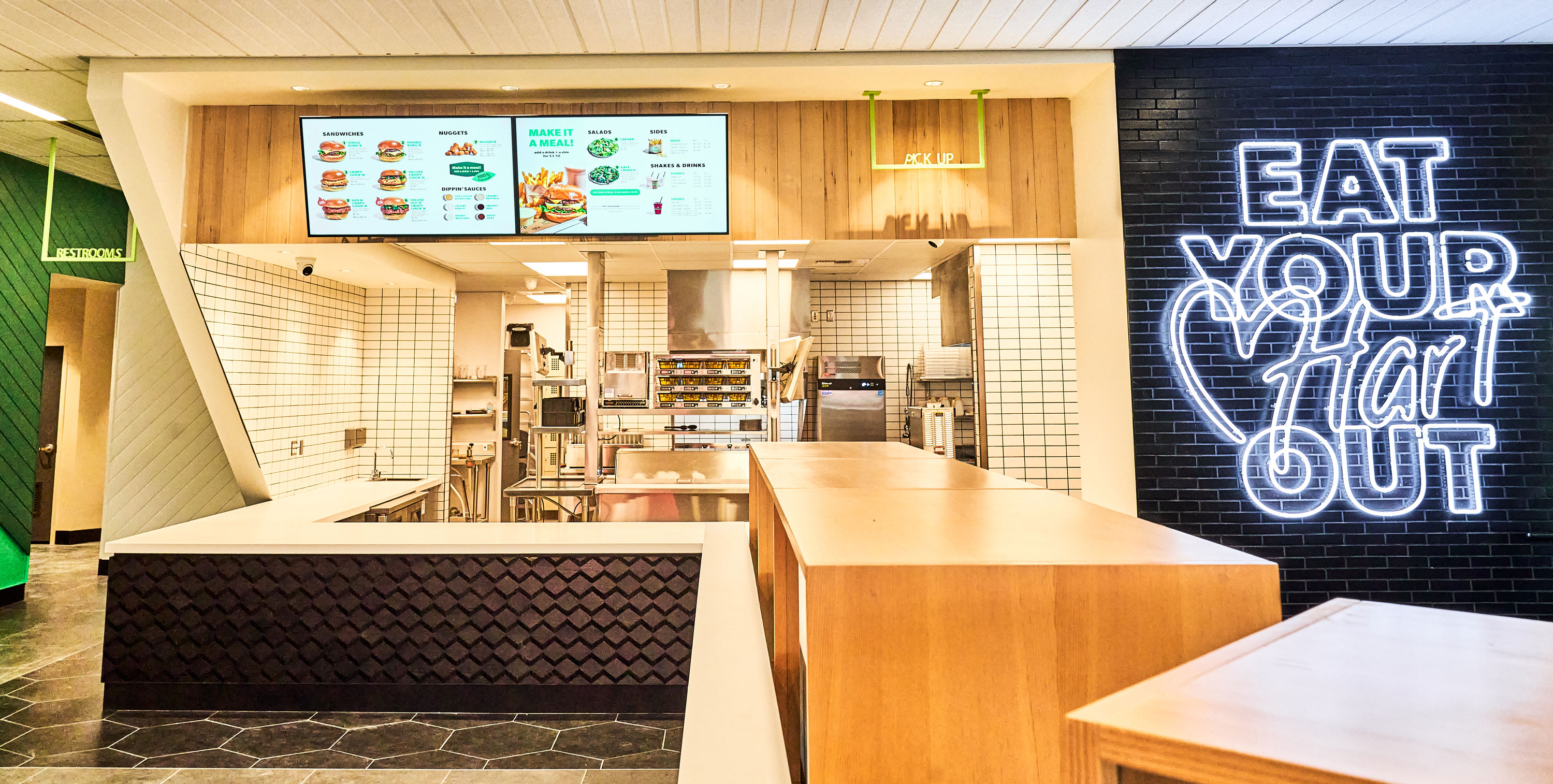 Hart House
The first Hart House opened to much fanfare last month in Los Angeles near the LAX airport with 10 additional leases already in the works in Southern California. The idea here is a modern fast-food chain where the employees are paid fairly and the menu is entirely plant-based—a concept that Salem believes is at the forefront of a new and necessary era of fast food.
Starting fresh at Hart House
The traditional fast-food industry is broken in many ways and Salem sees Hart House as an opportunity to start fresh. "The experiences I've had throughout my career shape the way I approach food today. But most recently, the experiences at Burger King taught me a lot about what not to do," he says. "That's not to slight them but that is to say that very few times in your career do you have the opportunity to start the right way from the ground up."
"Oftentimes you find yourself at established chains trying to put the proverbial toothpaste back into the tube to find ways to operate better," he says. "But you already have so many iterations of the brand out there that it's hard to create that necessary change."
At Hart House, Salem is keeping the menu small, curated, and "special," with an eye on developing exceptional offerings that draw in carnivores and fast-food lovers en masse—something he is an expert at doing.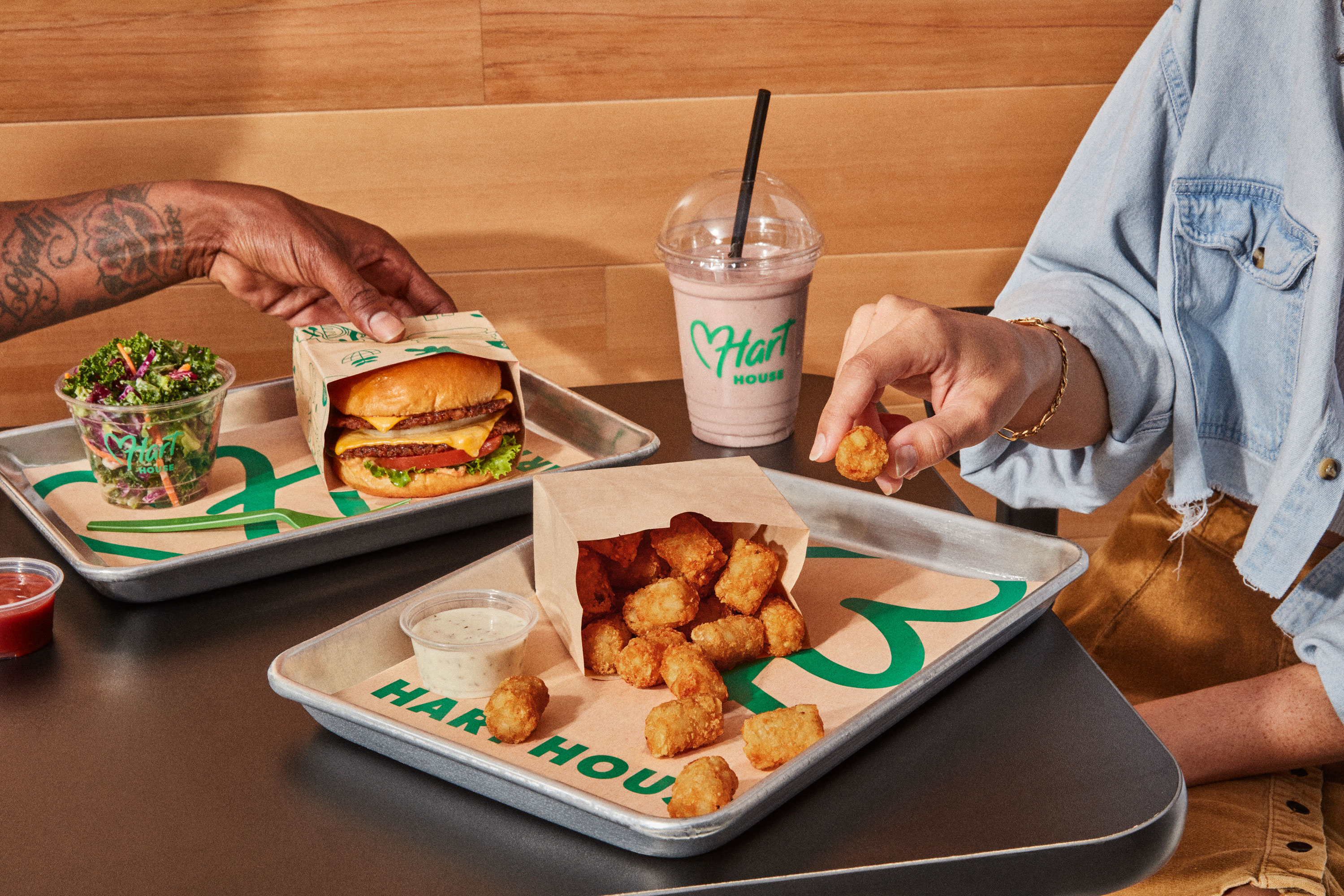 Hart House
The carefully crafted menu features two burgers (single and double); three chicken sandwiches (original, topped with kale slaw, and spicy); nuggets; two salads; sauces; sides; shakes; and drinks. That's it.
Doing it this way makes it easier to scale the concept to compete with fast-food chains such as McDonald's, Wendy's, Chick-Fil-A, and Burger King but with an ethos that respects people, animals, and the planet baked in from the start.
"Another one of the traps that traditional fast-food chains fall into is they really allow cost to be the primary driver of their decision-making. That doesn't yield great guest experiences nor great food or a great job for an employee. What it does is create chaos and a business model that has been value-engineered year over year," Salem says. "A big part of what I wanted to do coming to Hart House is to have that unique opportunity to do it the right way and that starts with our brand ethos."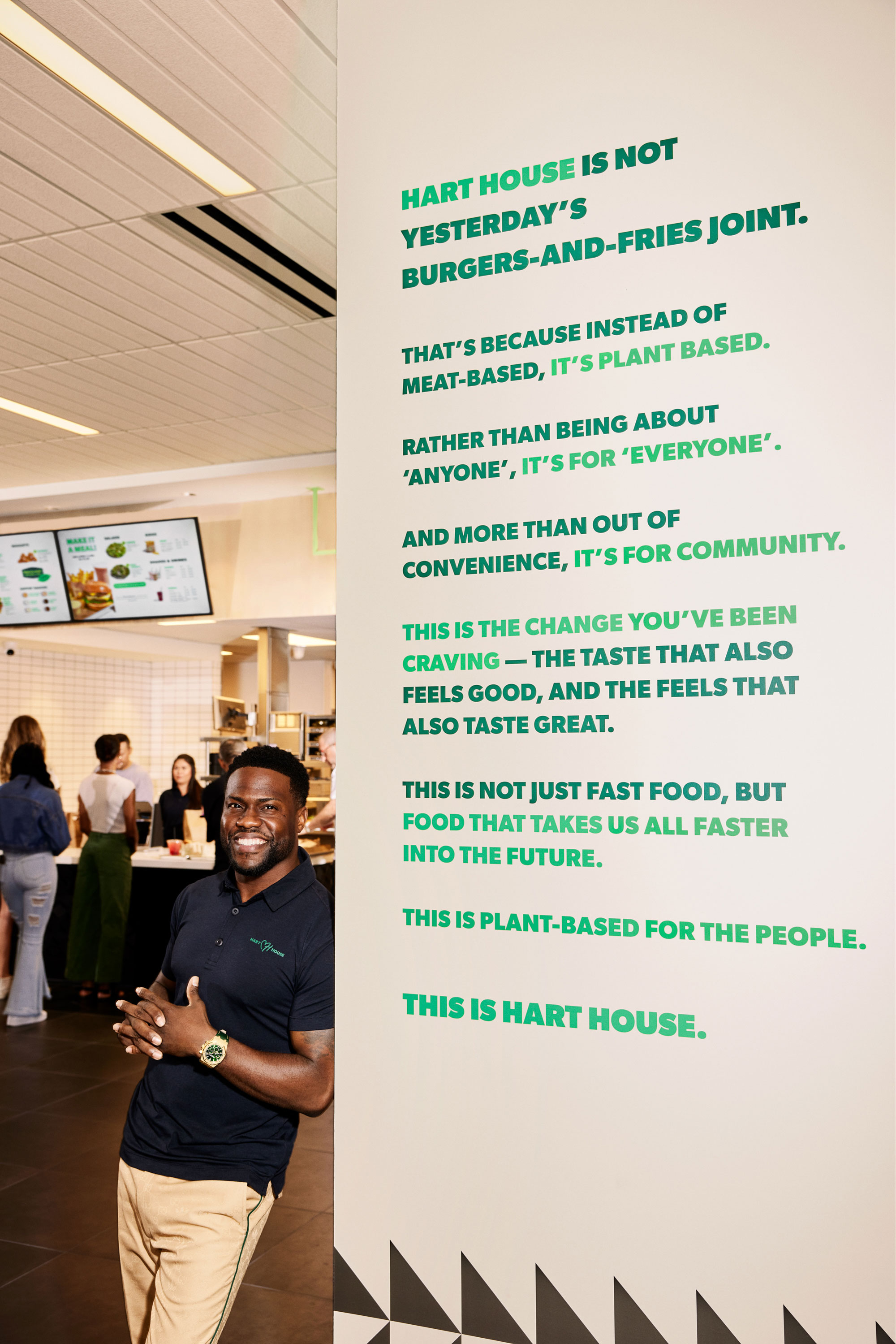 Hart House
Salem explains that while cost is a consideration, it is not the primary driver at Hart House. Instead, the brand focuses on ingredient quality and speed of service and makes its own plant-based patties to give consumers a unique offering while protecting itself from supply chain issues. It also pays employees fair wages and gives them benefits right from the start.
Not just another celebrity-backed chain
While Hart's name is all over the concept, it's not just for show—another differentiator that stands to play a part in the success of the chain. "A lot of times you hear that it's a celebrity-led brand and nobody ever sees them," Salem says. "Kevin is not only the founder and not only did he have the germ of the idea that brought us all here but he is very involved in the food. It's been wonderful for us to take that feedback and bring to life Kevin's vision."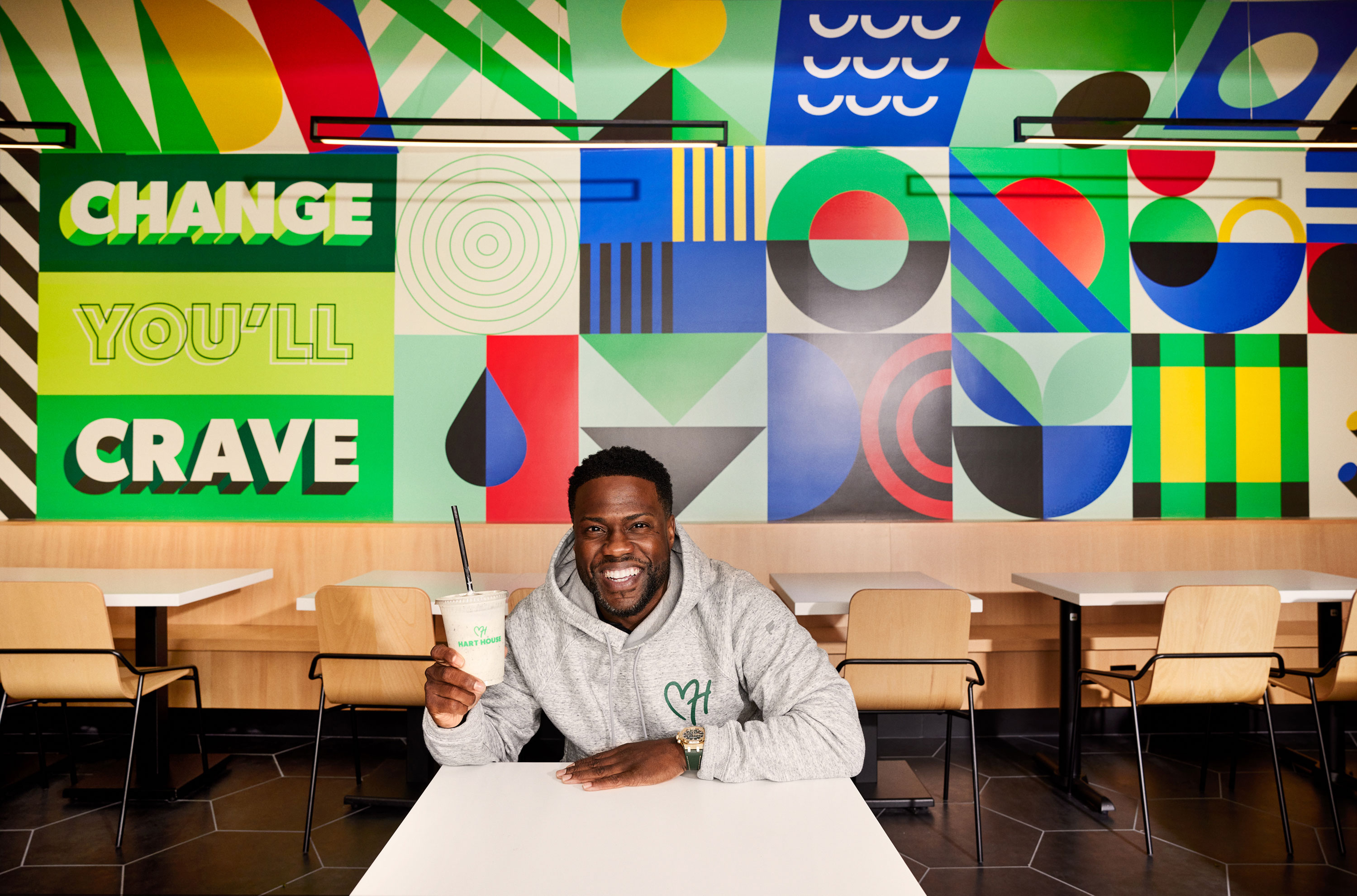 Hart House
The "secret sauce" Salem says is the culture that Hart, CEO Andy Hooper (a seasoned restaurateur), and himself have created that the chain will carry with it as it grows. And just because the menu is tight does not mean it will be stale. The team will continue to optimize core items with customers in mind, with room for innovations such as vegan fish, an excellent plant-based bacon, and other carefully chosen additions when the time is right.
"We are really committed to our brand ethos which is the idea of plant-based for the people," Salem says. "It's a pretty simple statement but it's critical."
Why the future of fast food is vegan
Hart House is the latest entrant into the booming vegan fast-food space, a category that is generating a lot of interest from forward-thinking investors. Atlanta's Slutty Vegan raised $25 million in May—with help from Shake Shack's Danny Meyer—to fund its aggressive growth. And last week, Oregon-based chain Next Level Burger raised $20 million to fund its own goals of quadrupling its locations by 2025 with an eye on 1,000 locations in the long term.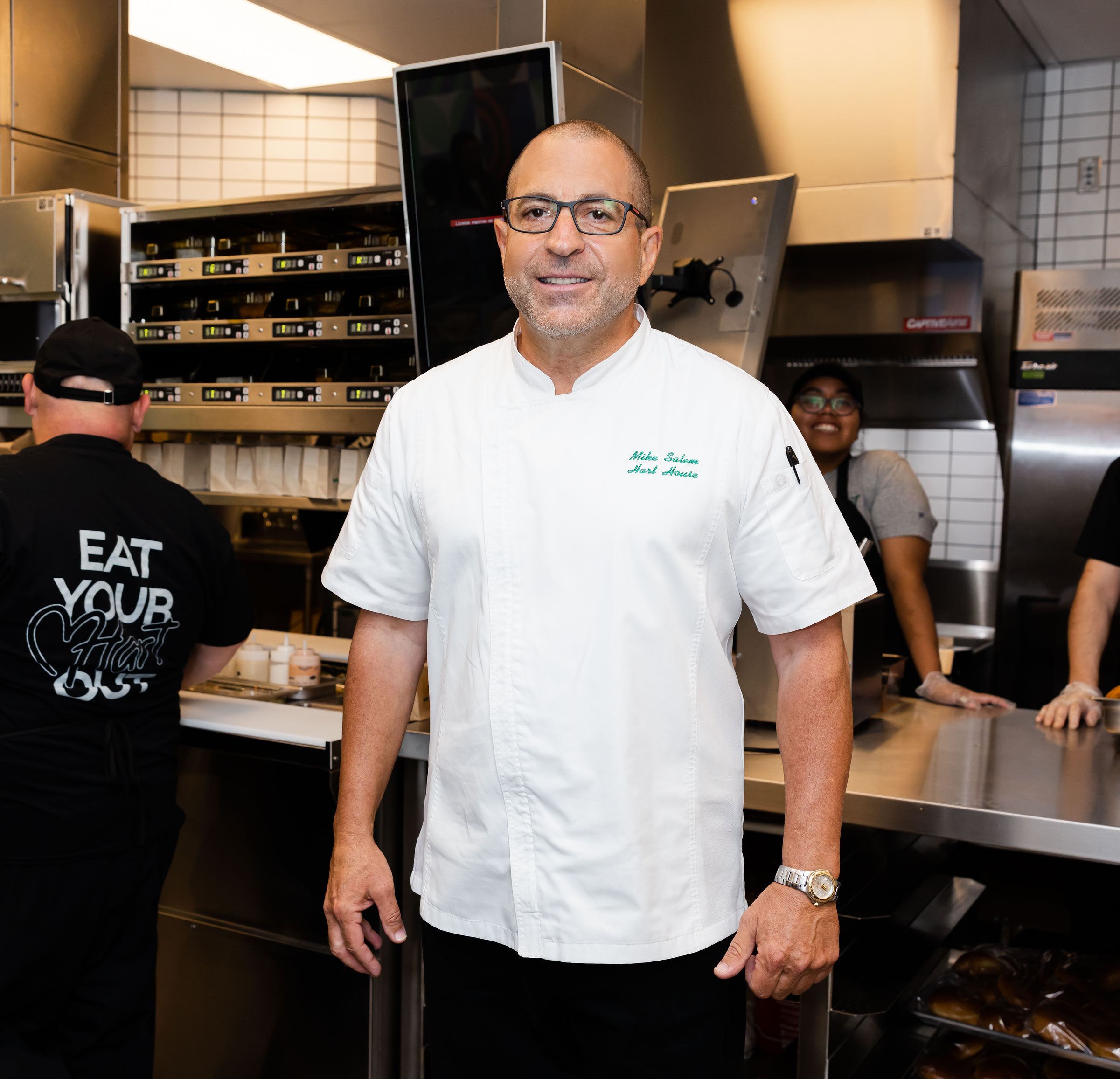 Chef Mike Salem/Hart House
Hart House is well-positioned at this new fast-food frontier and Salem is using his decades of industry knowledge to move the concept forward full speed ahead. "I'm really good at dialing into what people like and helping to create energy around that and create scale for those products," Salem says. "Now, what if I could do that for products that do good for the planet and people and I can scale that to compete with McDonald's and Burger King? Now that to me is a legacy. And that's what I want to accomplish personally before I walk away from food service one day and retire."
In the coming five years, Salem predicts Hart House will find saturation across multiple states nationwide with a goal of scaling up to thousands of locations. "Our goal is to start capturing that market share from major QSR players and to do that, we'll have to be in the cities and towns where they operate," he says. "And I think we'll do a good job at that."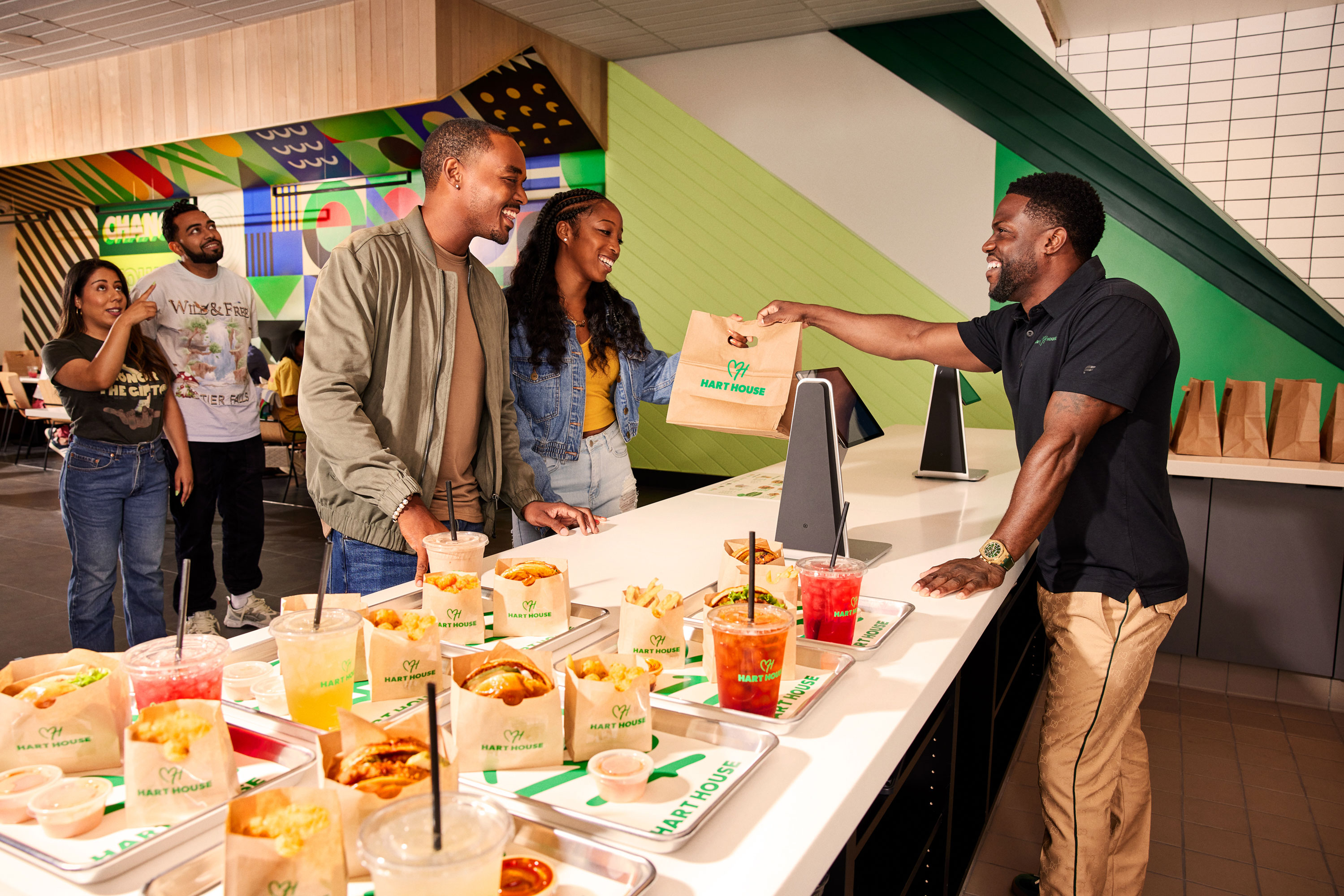 Hart House
Ultimately, Salem believes that Hart House can rival Burger King, Wendy's, or McDonald's while maintaining its core values that put people and the planet ahead of profits. "I believe that whole-heartedly," Salem says. "We have no shortage of capital in order to get the things we want to get done the right way. The sky's the limit."
For the latest vegan news, read: