A new study has revealed that individuals following a vegetarian diet are at a 50 percent increased risk of suffering a hip fracture in comparison to those who consume meat regularly. While prior studies recognized the heightened risk in vegetarian women, the reasons remained ambiguous. Moreover, investigations into the impact on men had been limited and inconclusive.
The University of Leeds team behind the study analyzed data from 413,914 individuals, both male and female, collected between 2006 and 2010 as part of the UK Biobank project.
Participants shared dietary information and were categorized as regular meat eaters (eating meat five or more times weekly); occasional meat eaters (less than five times a week); pescatarians (consumed fish but no meat); or vegetarians (consumed dairy but neither fish nor meat).
This data was cross-referenced with hospital records, monitoring for hip fractures up to 2021.
Of the participants, 3,503 reported hip fractures, translating to an incidence rate of 0.8 percent. While the absolute risk remained low, vegetarians faced a 50 percent elevated risk compared to habitual meat consumers, irrespective of gender.
Occasional meat consumers mirrored the risk profile of regular meat eaters, while pescatarians showed a marginally increased risk (8 percent), though it wasn't statistically significant.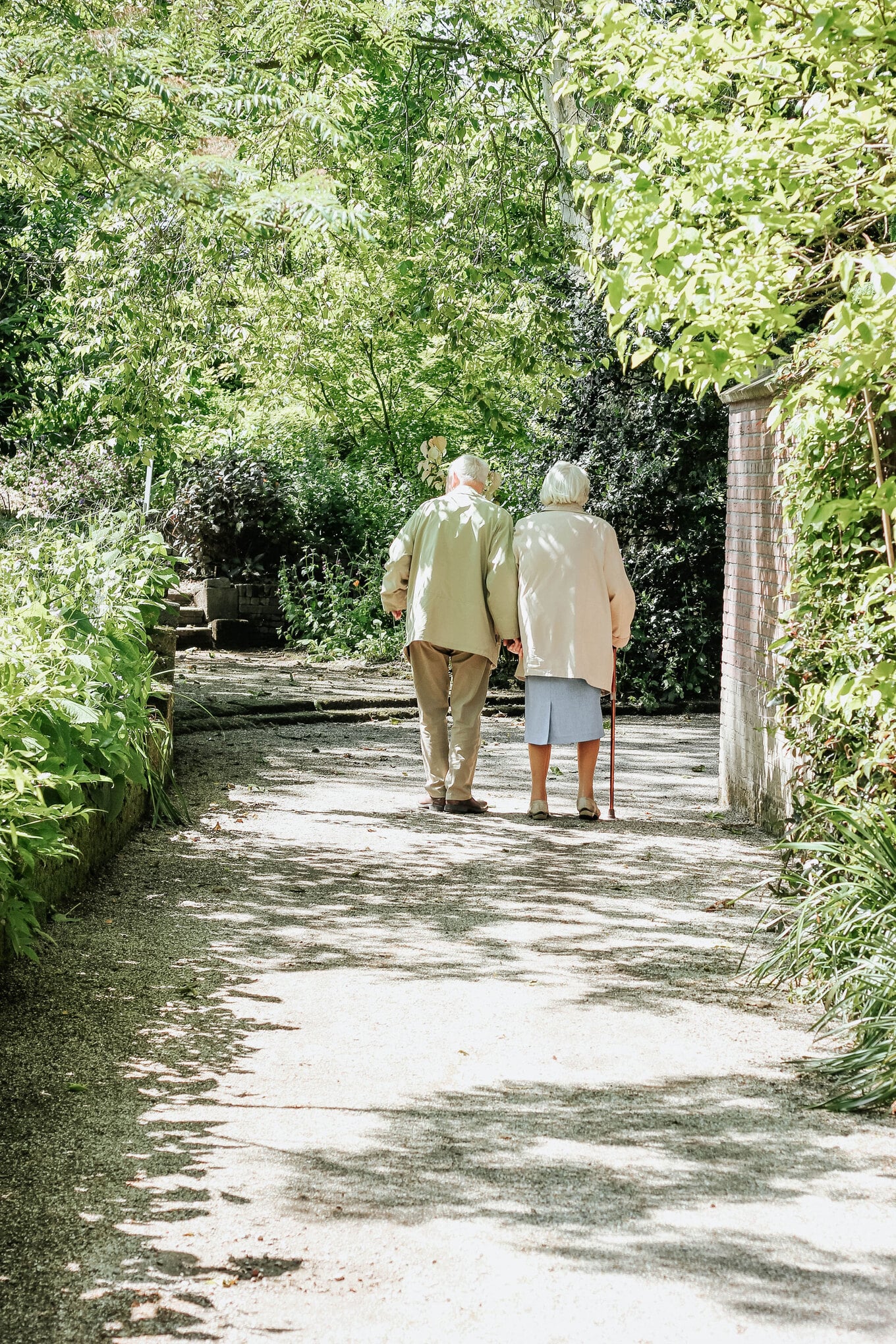 Micheile Henderson/Unsplash
"Hip fracture is a major health issue and diet may have a part to play in affecting risk," Professor Janet Cade, who leads the Nutritional Epidemiology Group at the University of Leeds and supervised the research, said in a statement.
"This research, using the large UK Biobank, confirms our previous work, showing that a vegetarian diet increases risk of hip fracture compared to regular meat eaters, in both men and women," Cade said.
When applied to real-world scenarios, the researchers estimated that out of every group of average-sized populations, there would be 6.5 hip fractures in regular and occasional meat eaters each, 7 in pescatarians, and 9.5 in vegetarians.
"Whilst vegetarian diets have health benefits, understanding diet quality and the balance of key nutrients may help to reduce risk and improve future bone health," Cade added.
Health benefits of a plant-based diet
In the UK, hip fractures account for £2 to £3 million ($2.6 to $3.8 million) in annual expenditures for the National Health Service.
"Hip fractures are a growing problem in an aging society, and can trigger debilitating health conditions and a loss of quality of life," James Webster, a doctoral researcher in the School of Food Science and Nutrition who led the study, said in a statement.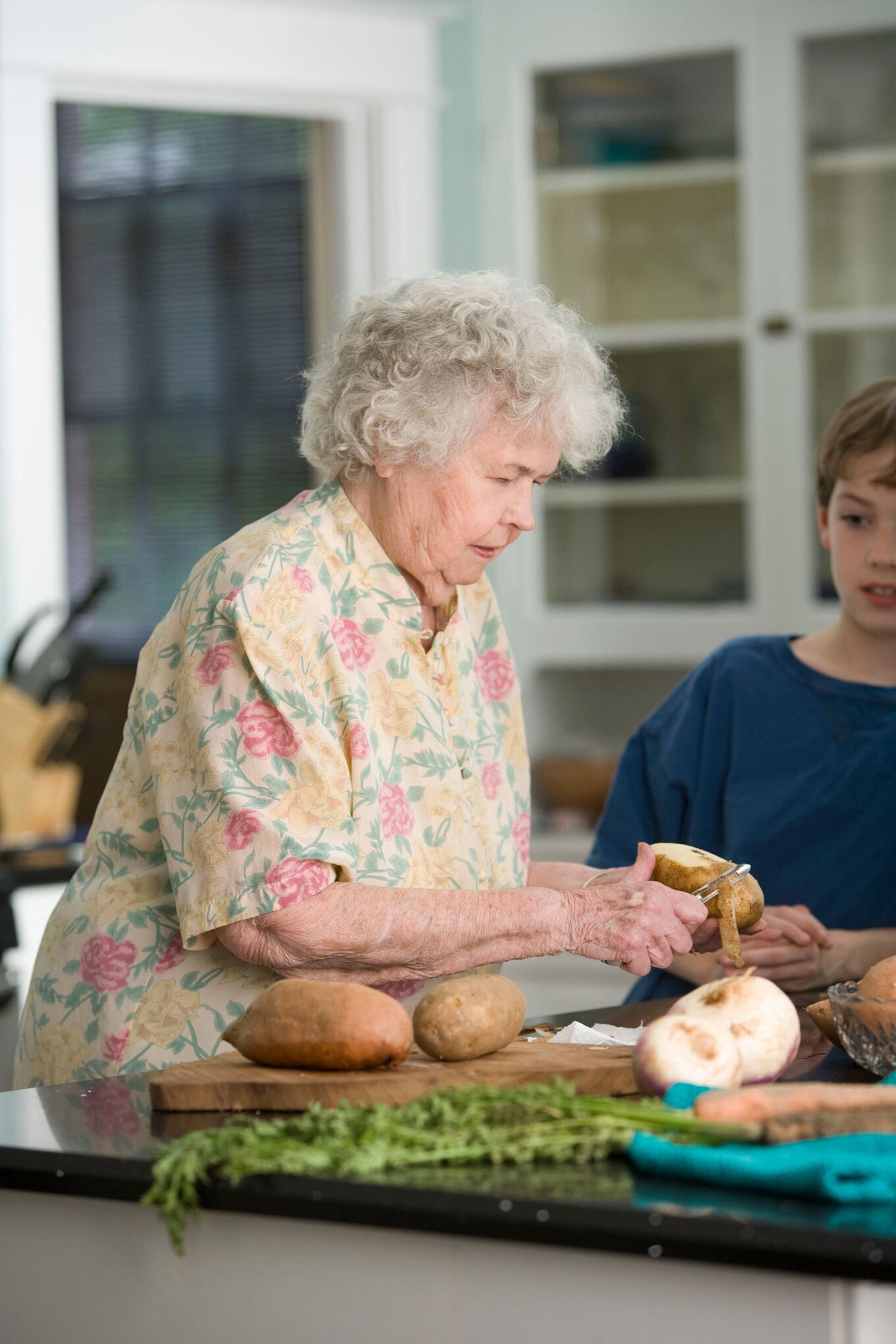 Unsplash
However, Webster explained, while the study does show that vegetarians face a greater risk of hip fracture than meat eaters, the 50 percent figure translates to just three additional hip fractures in 1,000 individuals over the course of 10 years.
"The health benefits of a vegetarian diet, including a lower risk of cancer and cardiovascular disease, may still outweigh any increases in hip fracture risk," Webster said.
And diets rich in plant foods and low or devoid of animal products have been linked to a host of health benefits, including reducing the risk of certain cancers, obesity, type 2 diabetes, and cardiovascular disease.
When it comes to older adults who are most affected by hip fractures, consuming a plant-based diet can improve life quality and overall longevity. For one, designated Blue Zones, regions where the population is known for its longevity share a few common traits, including adherence to plant-based eating.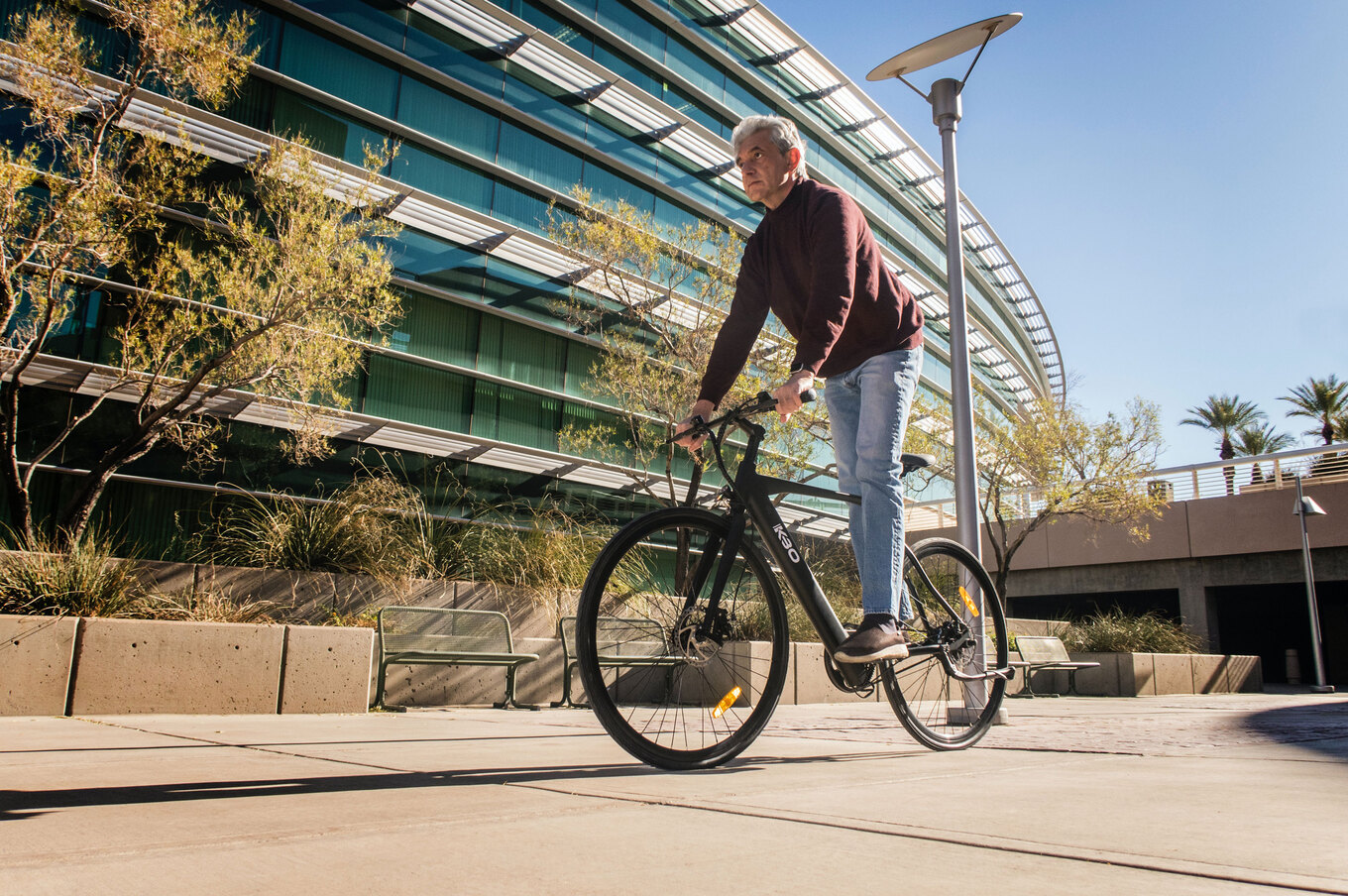 KBO Bike/Unsplash
Medical organizations such as the World Health Organization and the Alzheimer's Society have acknowledged the connection between a nutritious diet rich in plant-based foods and a lowered risk of diseases like dementia.
Research published in the American Journal of Lifestyle Medicine also suggests that a plant-based diet can reduce 'polypharmacy,' defined as taking five or more medications, by 58 percent compared to regular meat eaters.
This study's authors concluded that a plant-based diet can protect older adults' health, potentially by preventing or controlling risk factors and diseases, thus leading to reduced medication needs.
Vegetarian sources of protein
Switching to a plant-based diet can also come with weight loss benefits, as studies—including research presented at the 2022 Steno Diabetes Center at the European Congress on Obesity—have found. However, a lower body mass index (BMI), Webster says, could pose a higher risk of hip fracture for vegetarians.
"Our analysis suggests that low BMI may be a key factor in why their risk is higher," Webster said. "Additionally, vegetarians were about 17 percent less likely to meet protein recommendations than meat-eaters."
Vegetarian protein sources are vast and include a variety of nuts and seeds, grains, beans and legumes, seitan, plant-based protein powder, soy or pea milk, and plant-based meats. Vegetables also contain protein but combining a variety of foods is key to meeting nutritional requirements.
"So, important messages from our study are that vegetarians need to ensure they are getting a balanced diet with enough protein and maintain a healthy BMI," Webster says. "This will help vegetarians to maintain healthy bones and muscles."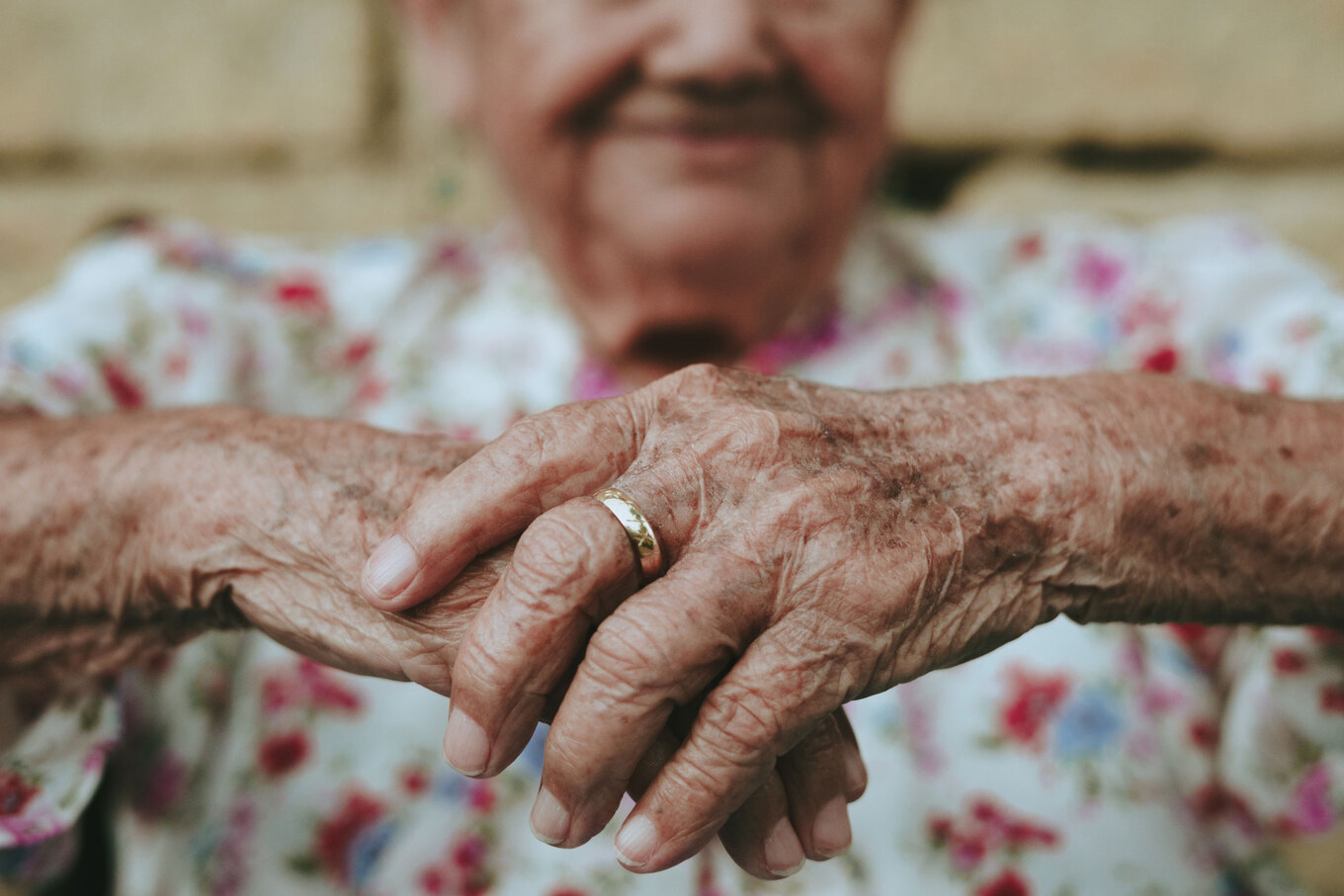 Eduardo Barrios/Usplash
Research also suggests that a plant-based diet can improve the quality of life for older adults in other ways, including reducing the risk of frailty, a condition prevalent in the elderly, which is marked by symptoms such as fatigue, slower walking speed, muscle weakness, and unintentional weight loss.
A recent study published in the Journal of Cachexia, Sarcopenia, and Muscle indicated that older women who replaced animal protein with plant protein had a reduced risk of frailty. In this study, more than 13,000 frailty cases were identified. Swapping out just five percent of animal, dairy, or non-dairy animal protein (such as meat and eggs) with plant protein decreased frailty risk by 38 percent, 32 percent, and 42 percent, respectively.
Additionally, replacing dairy protein (typically consumed by vegetarians) with non-dairy animal protein led to a 14 percent reduced risk.
For the latest vegan news, read: