Unless you have been hiding from social media, you're likely already aware that Taylor Swift and Travis Kelce appear to be dating. The singer and Kansas City Chiefs tight end's potential romance has been the subject of some pretty intense media speculation, with even the White House—yes, for real—being asked to weigh in on the situation. But amid all the frenzied excitement, both from Swift fans and the NFL, one Tweet has stood out. We are, of course, talking about "ketchup and seemingly ranch."
After Swift attended Kelce's game at Arrowhead Stadium in Kansas City, Missouri in September, a photo hit the internet of the star posing with someone next to a plate of chicken and condiments. An X fan account, @tswifterastour, Tweeted the image with the caption "Taylor Swift was eating a piece of chicken with ketchup and seemingly ranch!"
Since then, the post has been viewed more than 33 million times, the Empire State Building lit up red and white in honor of the occasion, and brands have been cashing in on a profitable opportunity. Just a few days after the game, Heinz released a limited-edition version of its Kranch sauce (a mixture of ketchup and ranch) with a new name: Ketchup and Seemingly Ranch. And Primal Kitchen launched its own version, too, which was shipped with Swift's Eras Tour-inspired friendship bracelets and has now completely sold out.
At the root of all this seemingly wild attention is, without doubt, Swift's overwhelmingly strong fan base, but also a pretty tasty meal. That said, there is one way to improve it immeasurably: make it vegan. Here's how you can enjoy Swift's viral football meal without any animal products. Are you ready for it?
How to create a vegan version of Taylor Swift's viral football meal
Swift's meal (which actually may not have even been eaten by the singer—she has yet to comment on the situation) doesn't appear to be vegan. But again, we don't have the exact details. We do know, however, that it is very easy to find vegan fried chicken and condiments on the shelves, or you can even make them yourself! Next game day, load up Taylor's Versions for background music and get cooking.
Where to buy vegan ketchup and seemingly ranch
1 Heinz Ketchup
Let's get straight to the point. When it comes to ketchup, Heinz is the go-to brand for most people. In fact, according to Statista, in 2020, more than 197 million Americans used Heinz. And great news for vegans: the recipe—which features just a handful of ingredients, including tomatoes, vinegar, and onion powder—is totally animal-free!
Find it here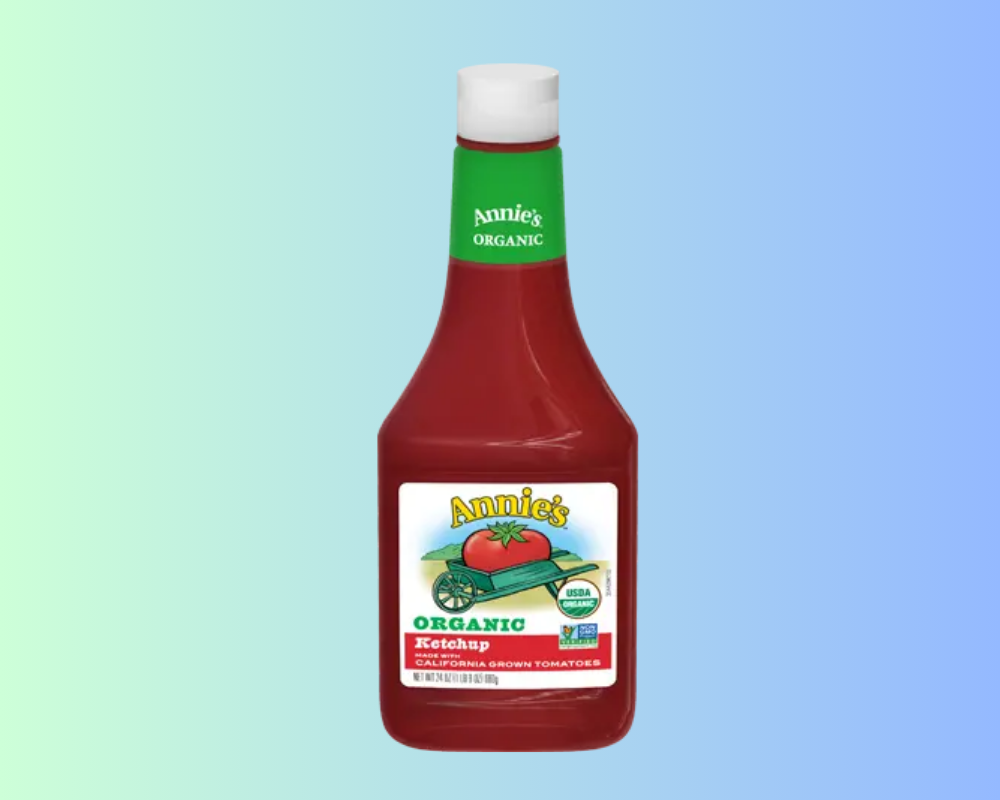 2 Annie's Natural Ketchup
Heinz might be the most popular ketchup brand, but it has plenty of competition. If you're looking for ketchup made with totally organic ingredients, check out this option by Annie's Natural, which is made with California-grown tomatoes and a blend of spices.
Find it here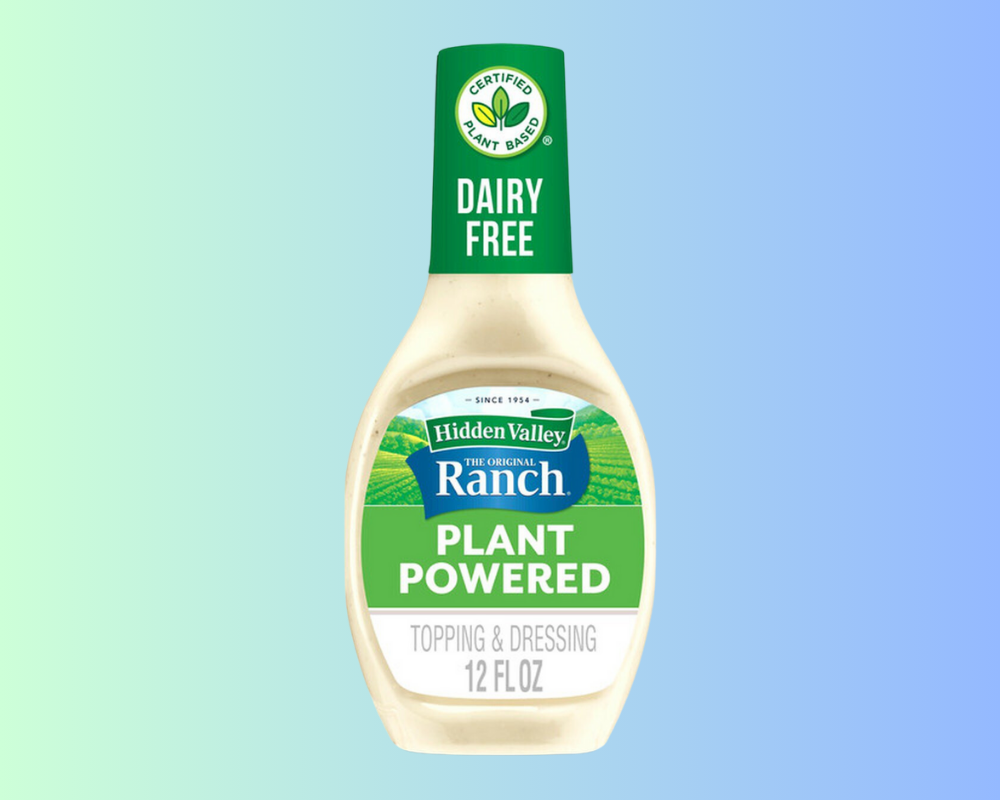 3 Hidden Valley Ranch
Ranch usually features non-vegan ingredients, like buttermilk and mayonnaise, but it is possible to find vegan versions that are just as creamy and delicious. This dressing from Hidden Valley, for example, is the perfect alternative—it's rich, delicious, and totally dairy- and egg-free.
Find it here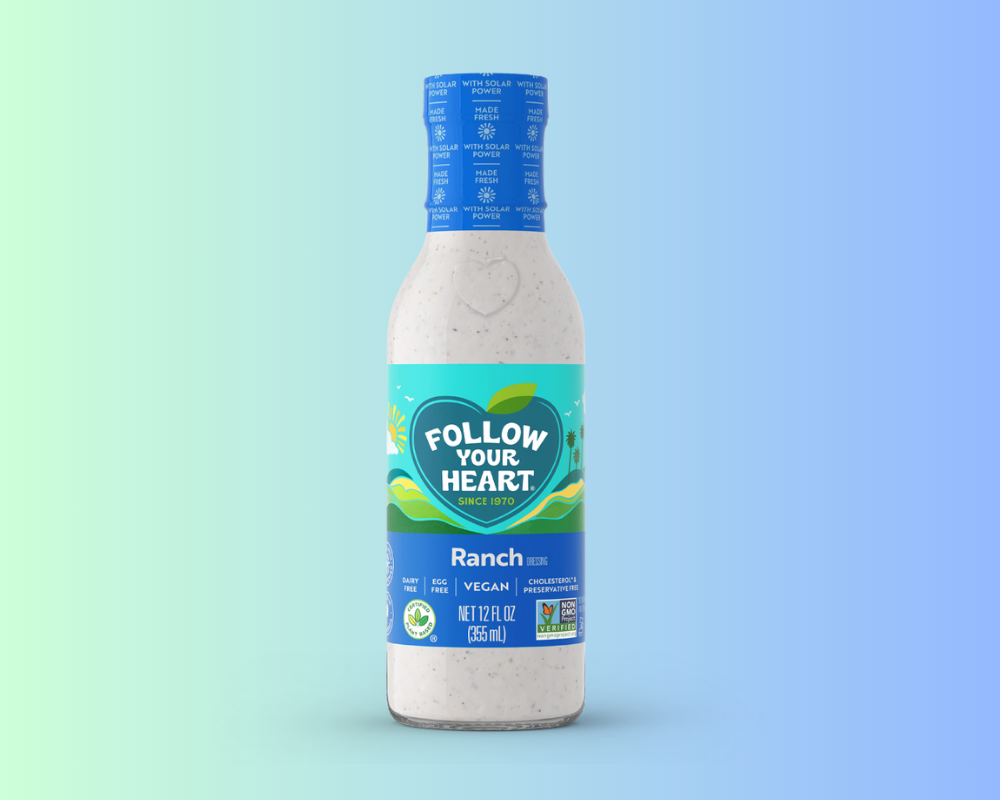 4Follow Your Heart Ranch
Follow Your Heart is known for its Vegenaise, but it also has a range of other tasty vegan condiments, including creamy Ranch dressing. This version is also high in omega-3, thanks to the hemp seed and flaxseed oil in the recipe.
Find it here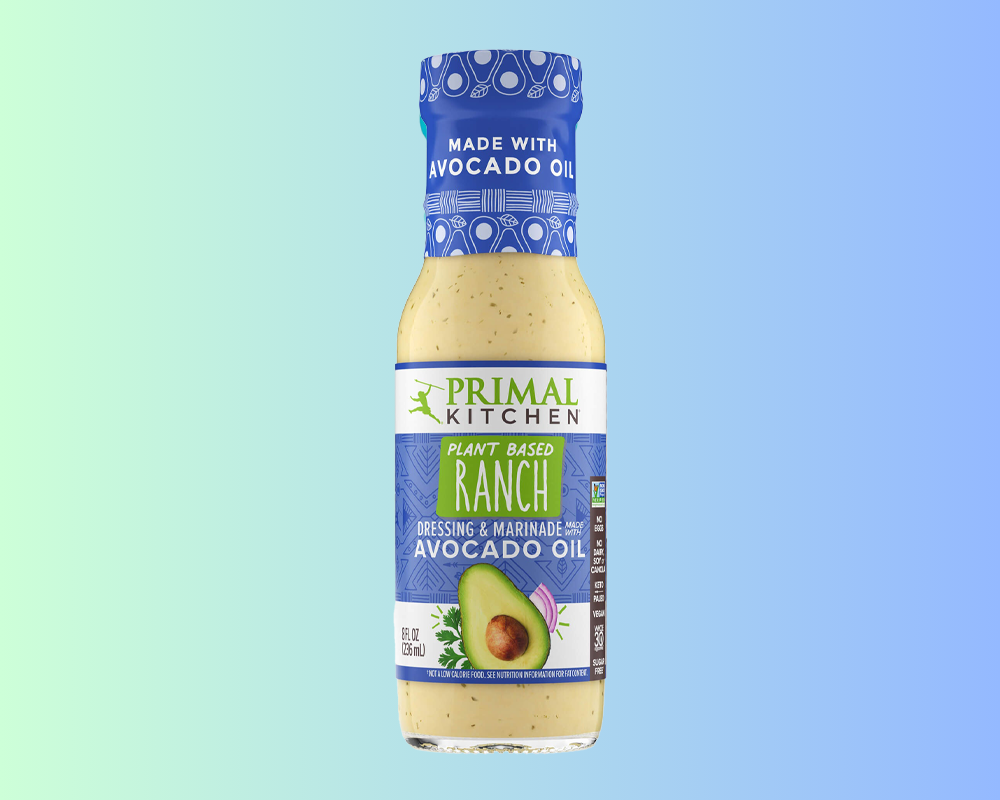 5 Primal Kitchen Ranch
Its Ketchup and Seemingly Ranch flavor may have already sold out, but you can still grab Plant-Based Ranch Dressing from Primal Kitchen. Like most of its products, the condiment is made with avocado oil, and it's keto- and paleo-friendly, too.
Find it here
The best vegan fried chicken
1 Gardein's Ultimate Vegan Chick'n Filets
Gardein isn't short of vegan chicken options, but when it comes to a crispy, fried filet, you can't beat these breaded burgers from its Ultimate range. They're not just tasty, but they also boast 23 grams of protein per serving.
Find it here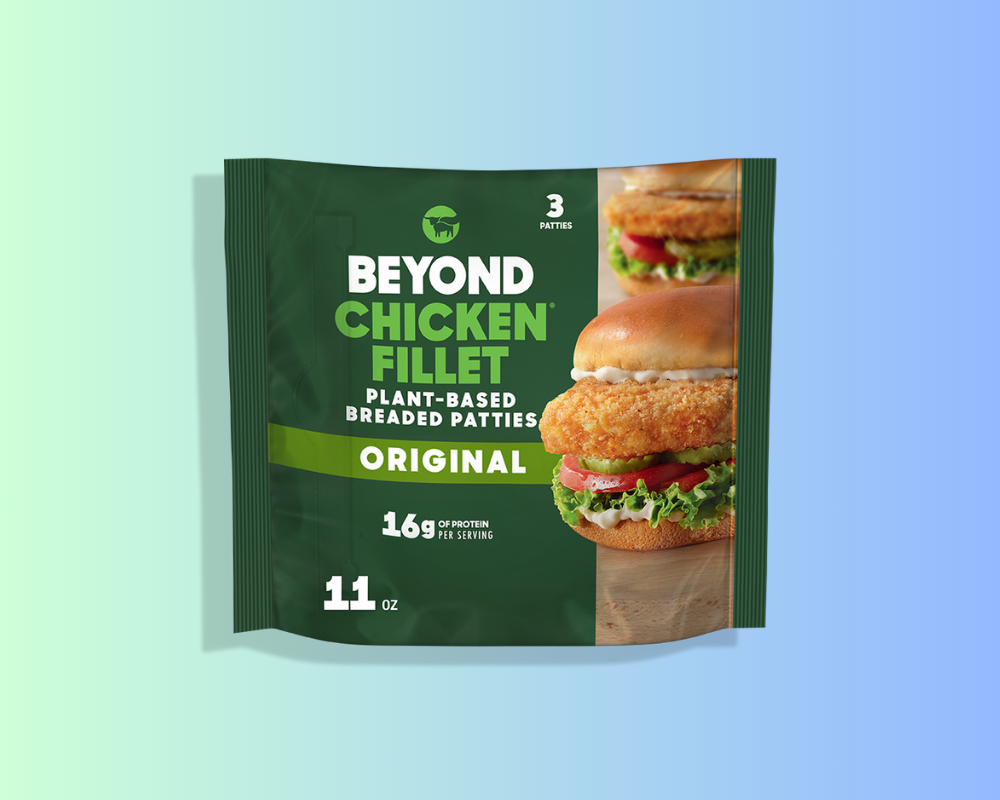 2 Beyond Meat Beyond Chicken Fillet
Beyond Meat isn't just about burgers. The globally-loved California brand's extensive vegan meat portfolio also includes plant-based breaded fillets. They're crispy, tender, and pack in 16 grams of protein per serving.
Find it here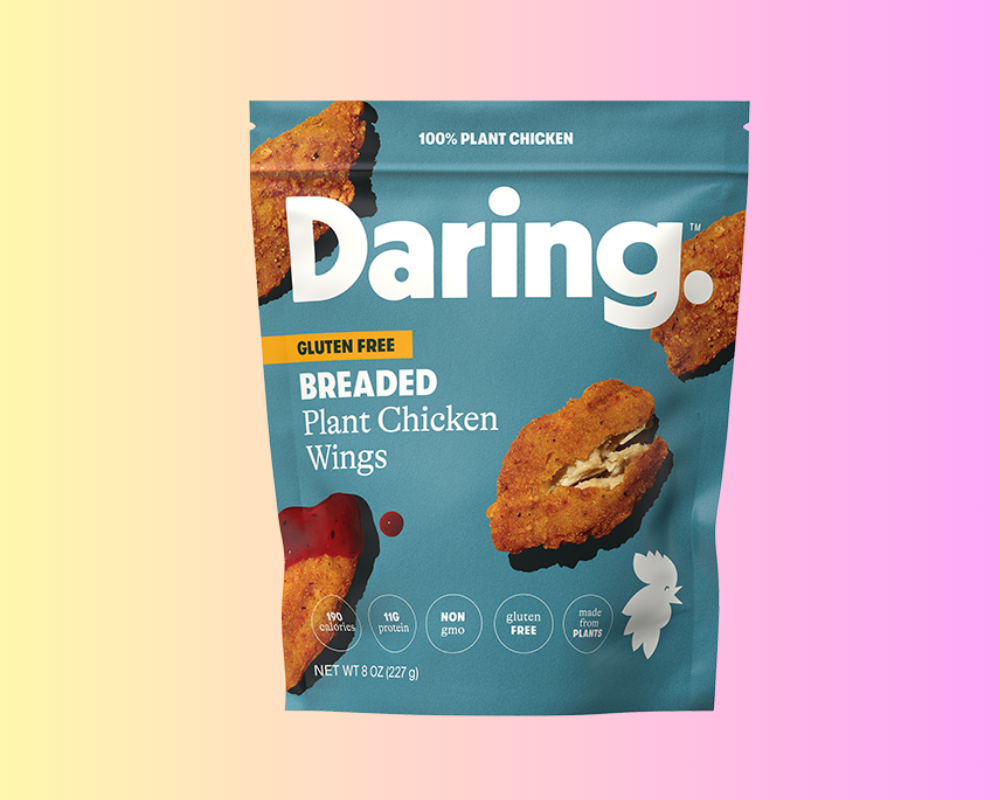 3 Daring Breaded Plant Chicken Wings
Daring Foods is on a mission to change the chicken industry for good, by taking real chickens out of it completely. Instead, it makes delicious, tender vegan chicken products with plant-based ingredients, like these crispy Plant Chicken Wings, for example.
Find it here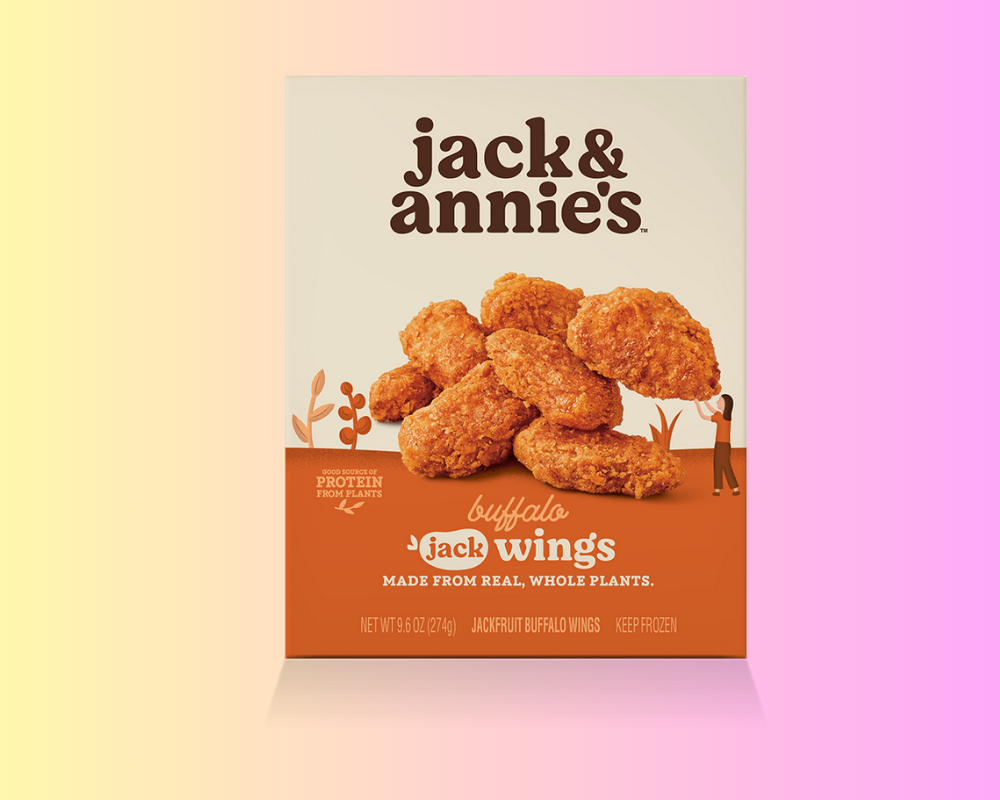 4 Jack & Annie's Jack Wings
Jackfruit is an incredibly versatile vegan ingredient. It might be a fruit, but when cooked and marinated, it has quite a meaty texture. With its wide portfolio of products, including Buffalo Jack Wings, Jack & Annie's is dedicated to celebrating jackfruit everything.
Find it here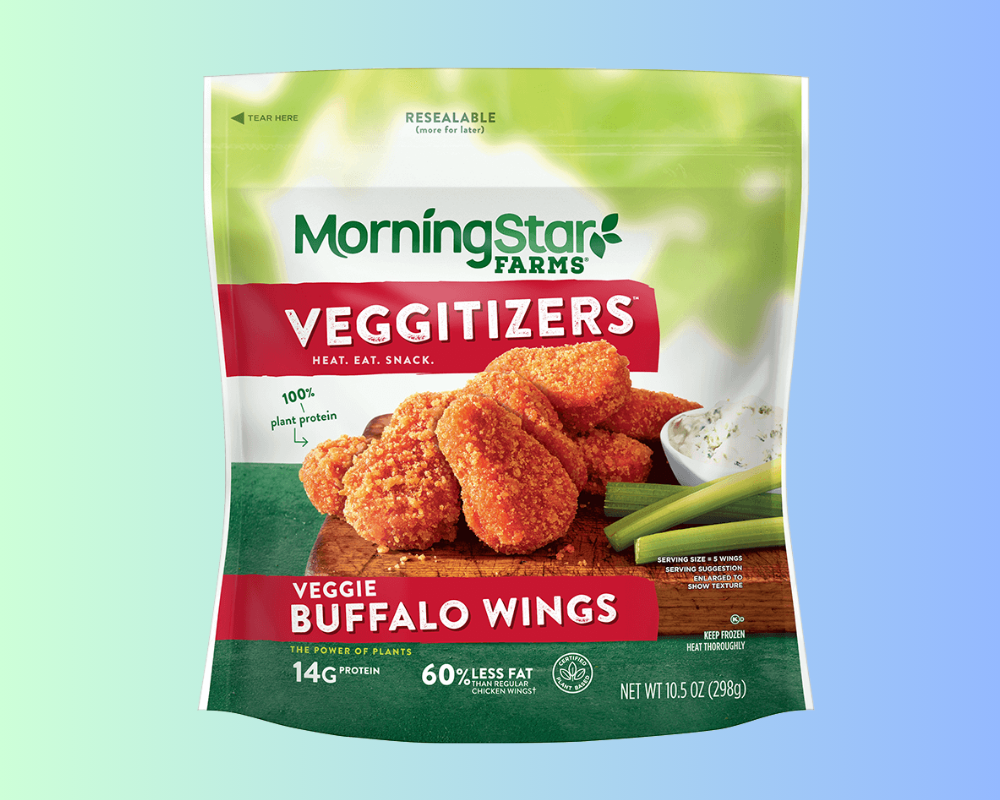 5 MorningStar Farms Veggie Buffalo Wings
With MorningStar Farms, Kellogg's is out to transform the vegan food industry. These crispy, flavorful Veggie Buffalo Wings are the perfect example of how tasty and addictive plant-based protein can be.
Find it here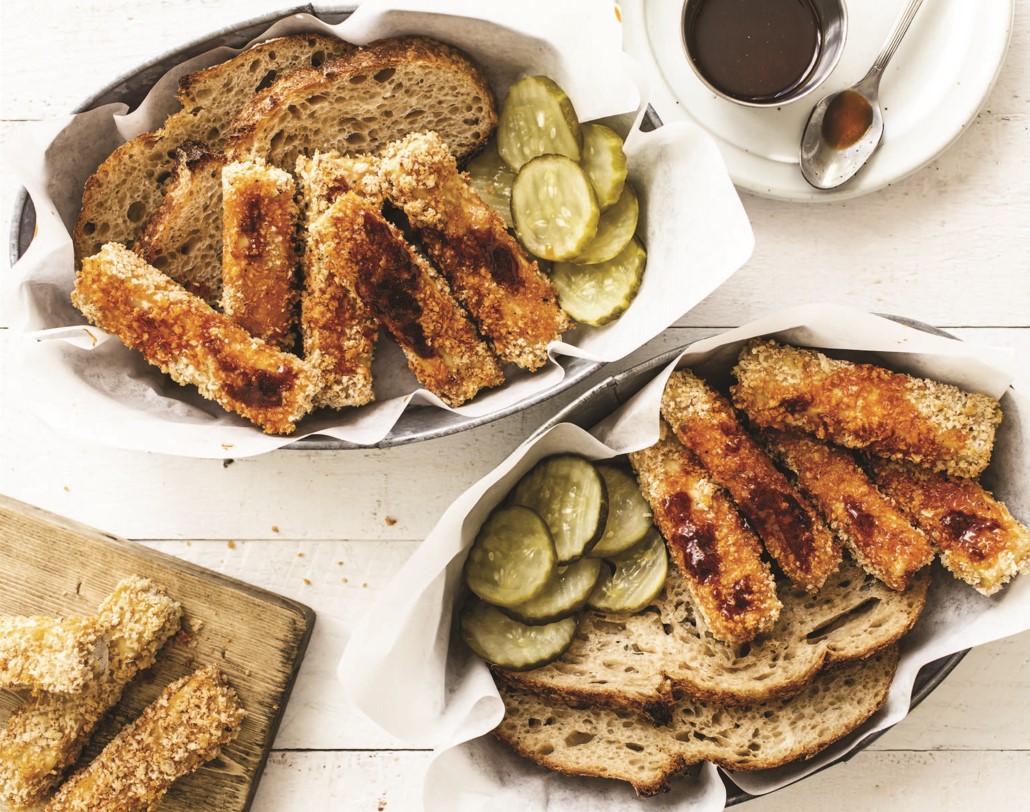 Ashley McLaughlin
6 Nashville-Style Hot Tofu Chicken
Another versatile vegan ingredient is, without a doubt, tofu. If you're in the mood to get creative in the kitchen, these crispy vegan chicken bites are easy to make, and they're the perfect combination of spicy, smoky, and sweet, thanks to the addition of cayenne, paprika, and maple syrup.
Find it here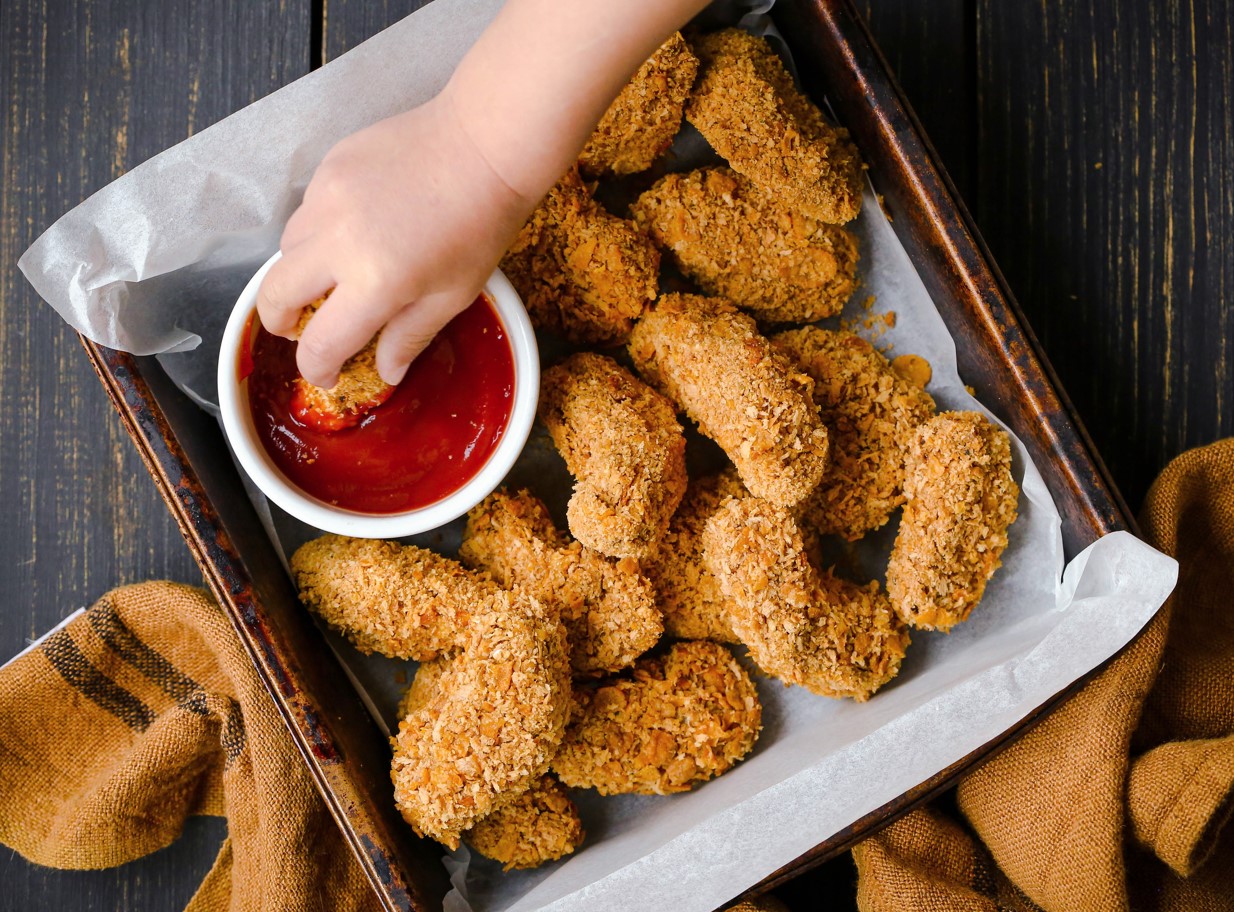 Eat the Rainbow
7 Baked Chickpea Nuggets
For a tasty protein-packed snack, combine chickpeas, oats, and tofu, and cover in cornflakes and panko breadcrumbs to make these vegan nuggets. They come together in just 30 minutes, and they're so addictive.
Find it here
For more on vegan game day food, read:
Here at VegNews, we live and breathe the vegan lifestyle, and only recommend products we feel make our lives amazing. Occasionally, articles may include shopping links where we might earn a small commission. In no way does this effect the editorial integrity of VegNews.