While our eyes are glued to the big game come Super Bowl Sunday, we're just as fixated on the game day grub. And there's no better game day food than nachos. Chips. Beans. Cheese. Salsa. Guac. No doubt, this combination is good, but there is so much more within the realm of snacks to re-excite our taste buds. This year, our snacks aren't missing out on the action. Not into comfort food? We've got the healthy hacks to keep you rallying well into overtime.
Vegan Super Bowl drinks
You'll need something to wash down all the delectable eats below, and water doesn't cut it (at least for the spectators … we hope the athletes are hydrating). Our vegan beer guide is a must-have reference while stocking up at the store, but we also like to have a variety for guests who don't drink or simply prefer a different kind of alcohol.
Hard kombucha such as Booch Craft is a great move that appeals to a wide range of tastes. For no ABV beverages, regular kombucha (we love JTs and Rowdy Mermaid), canned mocktails from AVEC, and nonalcoholic beers by Athletic Brewing are always welcome.
Vegan Super Bowl Snacks
Drinks in hand, here's how to win your Super Bowl party with these 10 mouthwatering vegan snacks.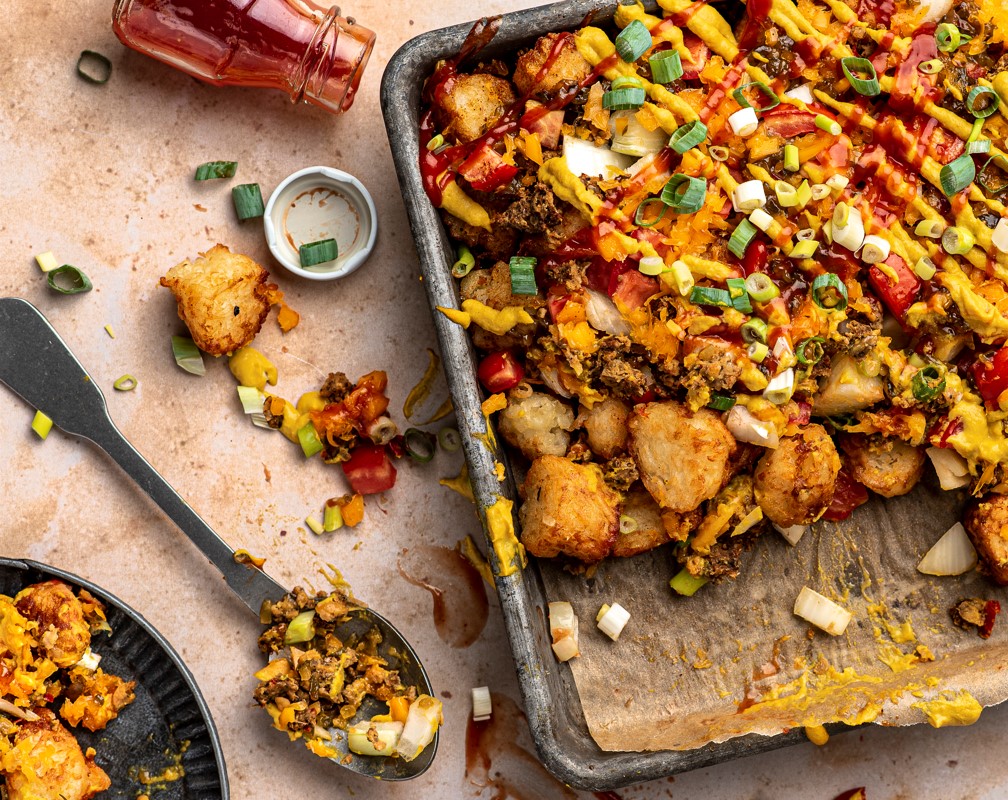 Dustin Harder
1 Vegan Cheeseburger Tater Tots
From cheeseburger spring rolls to cheeseburger tots, cheeseburgers have become more of a flavor than a distinct food item. These tots embody the burger with a cashew-based, silky cheddar cheese sauce, plant-based ground beef, pickle relish, raw white onions, and a well-aimed drizzle of ketchup and mustard. The only difference between these tots and a cheeseburger: you should eat one of them with a fork.
Get the recipe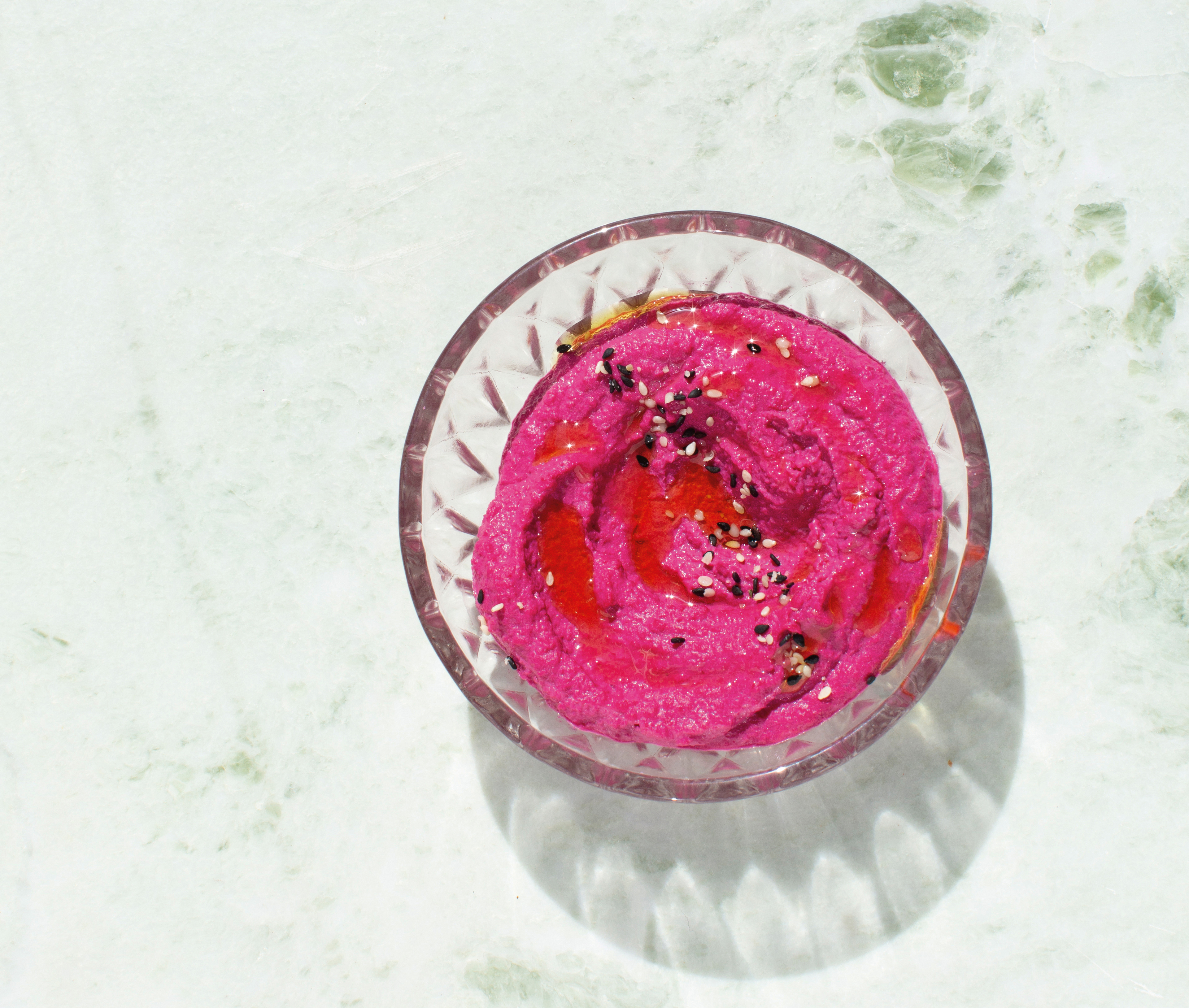 Danielle Dubois and Whitney Tingle
2 Vegan Pink Beet Hummus
We can't name any NFL jerseys with a pink color scheme, but that doesn't mean the hue should be banned from your table. This eye-popping hummus is naturally colored with beets and makes for a wholesome and satisfying dip for chips and veggie sticks.
Get the recipe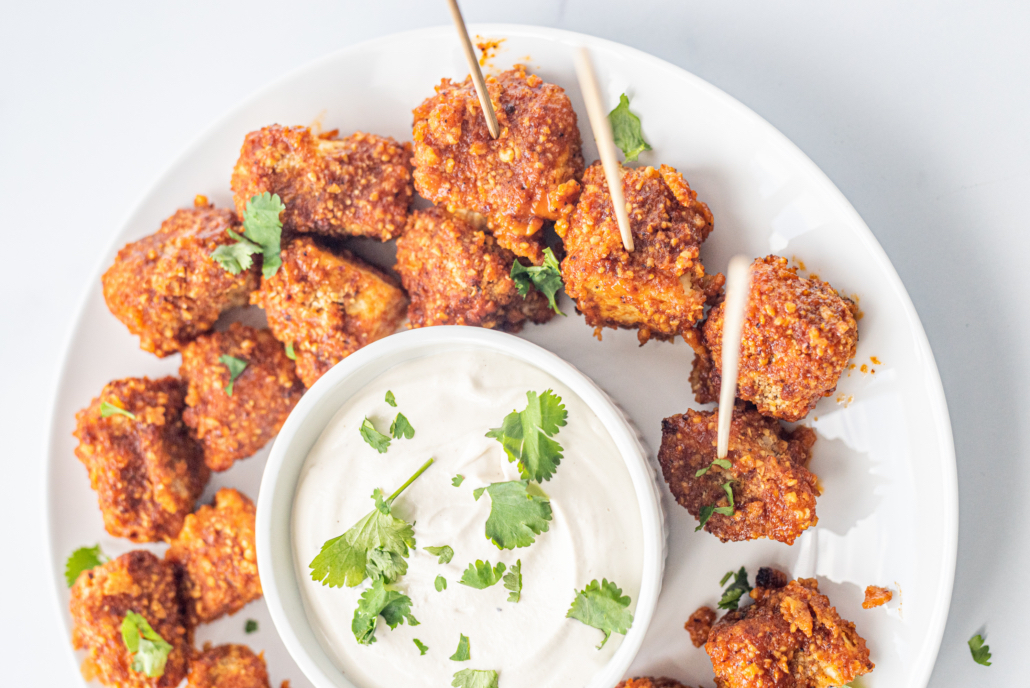 Danielle Keith
3 Spicy Vegan Air-fried Buffalo Poppers
Not every Super Bowl item has to be deep-fried. These addictively good tofu bites are crunchy on the outside, tender on the inside, and just need a few minutes in the air fryer. Serve with vegan ranch or an extra dose of buffalo sauce.
Get the recipe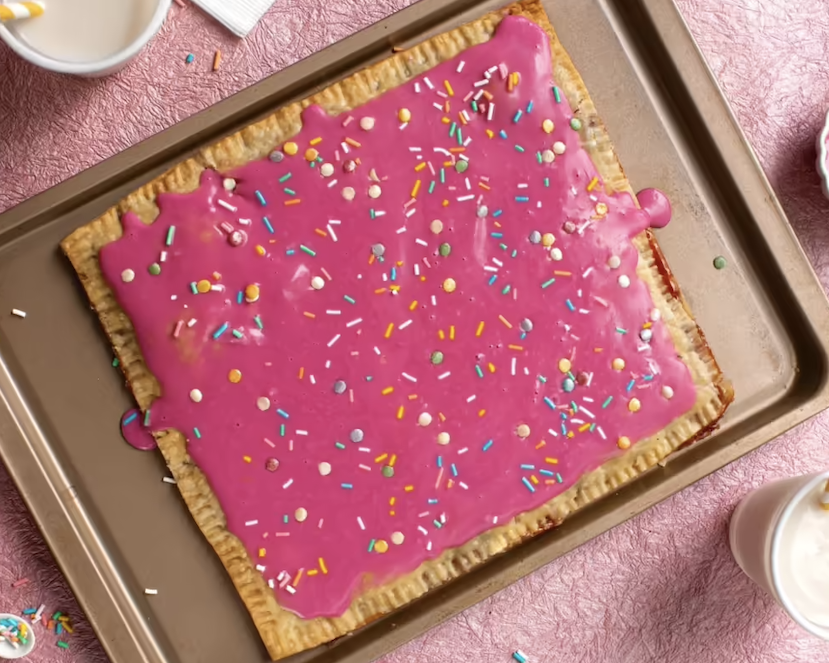 Hannah Kaminsky
4 Super Sized Fruity Vegan Pop Tart
The Super Bowl is all about going big, and while pop tarts may not be a classic game day option, surprising your friends with a colossal pastry will certainly earn you points. This recipe is deceptively simple and requires just a few ingredients. This Sunday, be bold!
Get the recipe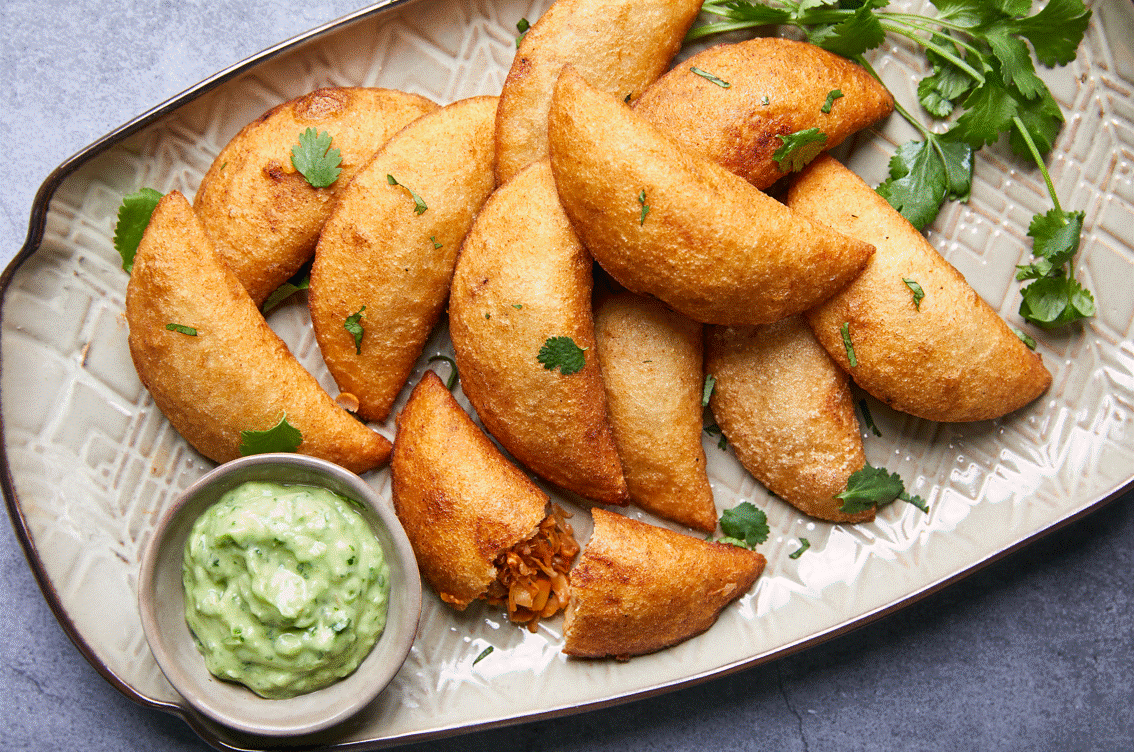 Alejandra Schrader
5 Golden Vegan Jackfruit Empanadas
Though there are some outliers, most Super Bowl eats should be able to be comfortably consumed without utensils. These meaty jackfruit hand pies are perfect for hosts who want to provide a bit more substance than chips and dips. Guests will surely appreciate the gesture if the game goes into overtime.
Get the recipe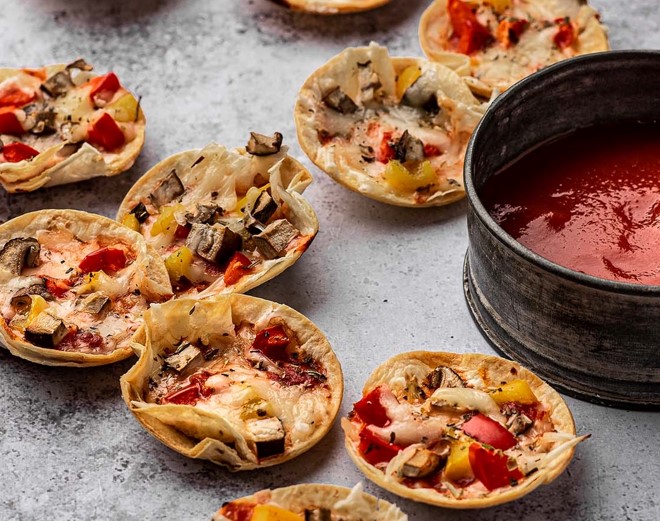 Dustin Harder
6 Quick Vegan Cheese Pizza Cups
It takes forever to order pizza on Super Bowl Sunday. Skip the excruciating wait times and make these snackable, crispy pizza bites instead. The best part (besides the taste)? You can make these in 20 minutes.
Get the recipe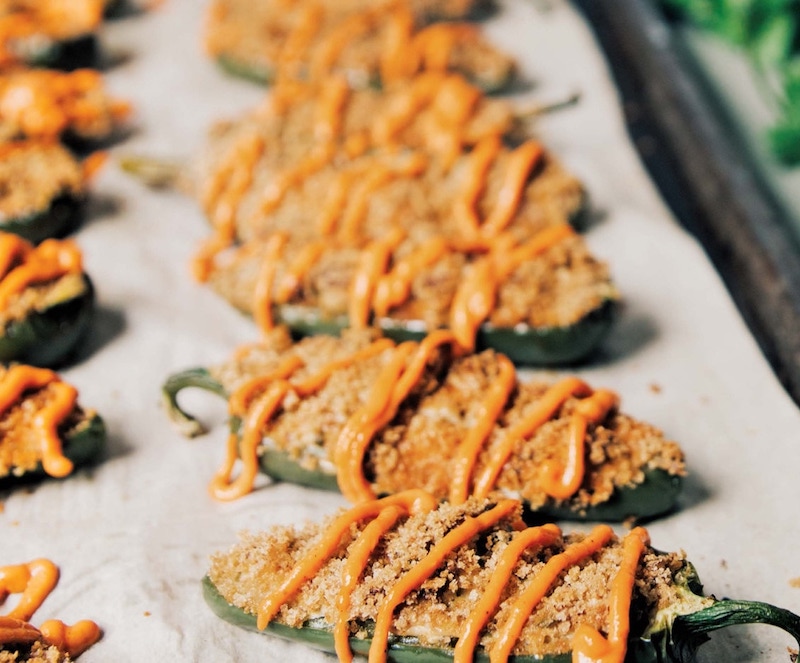 Lauren Toyota
7 Baked Vegan Jalapeño Poppers
Warning: these will go fast. We highly recommend making a few more than you expect—at least two to three per guest. These mild peppers are fully loaded with vegan bacon-and-chives-spiked cream cheese then coated in a generous mound of bread crumbs, all drizzled with homemade sriracha aioli.
Get the recipe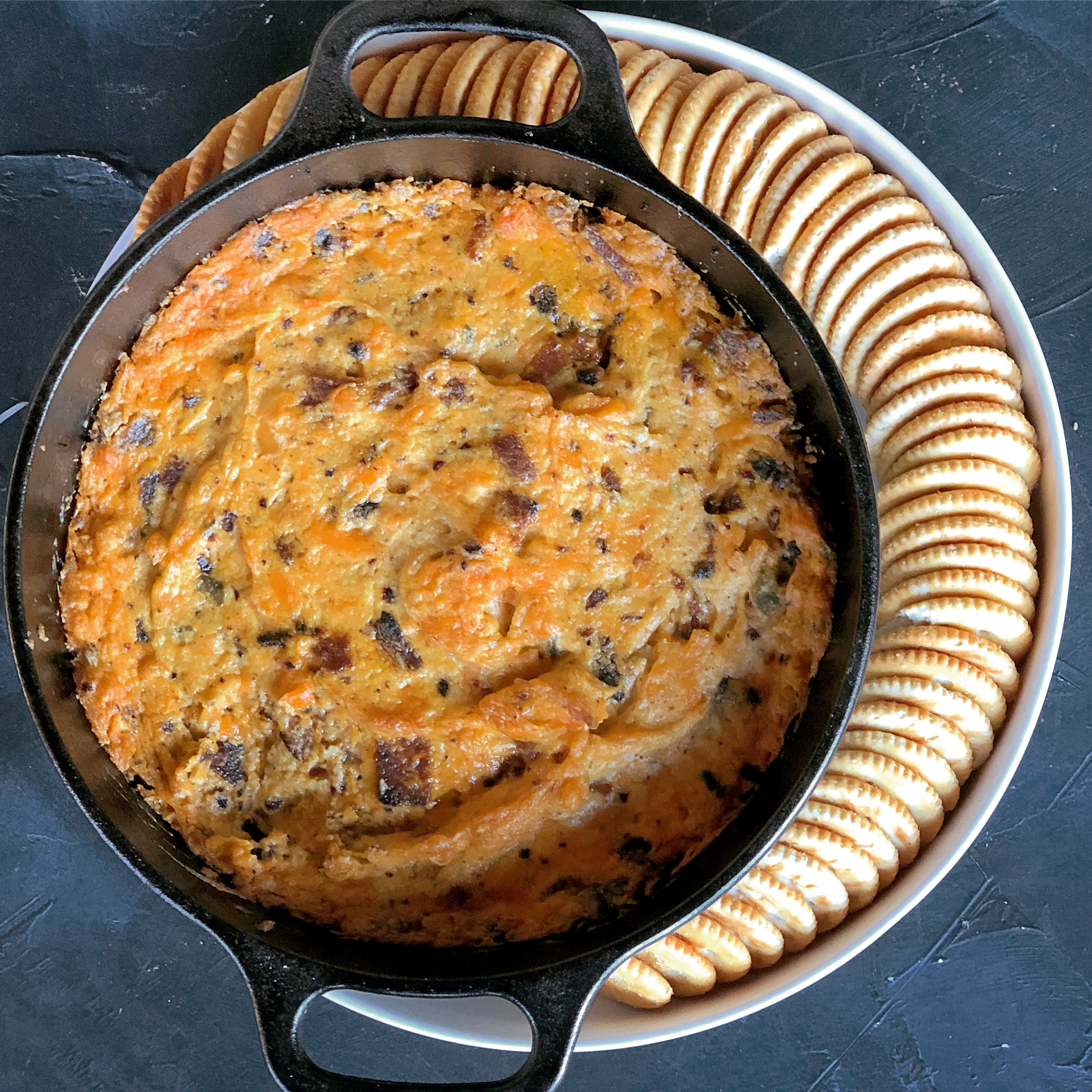 Charity Morgan
8 Vegan Bacon Cheddar Jalapeño Dip
Combine jalapeño-spiked cream cheese, vegan mayo, and fist-fulls of vegan cheddar cheese into a wonderfully gooey and positively addictive game day dip. A teaspoon of smoked sea salt adds smoky depth and counterbalances the decadent flavor profile. Serve with tortilla chips or stuff into mini bell peppers for individually portioned dips.
Get the recipe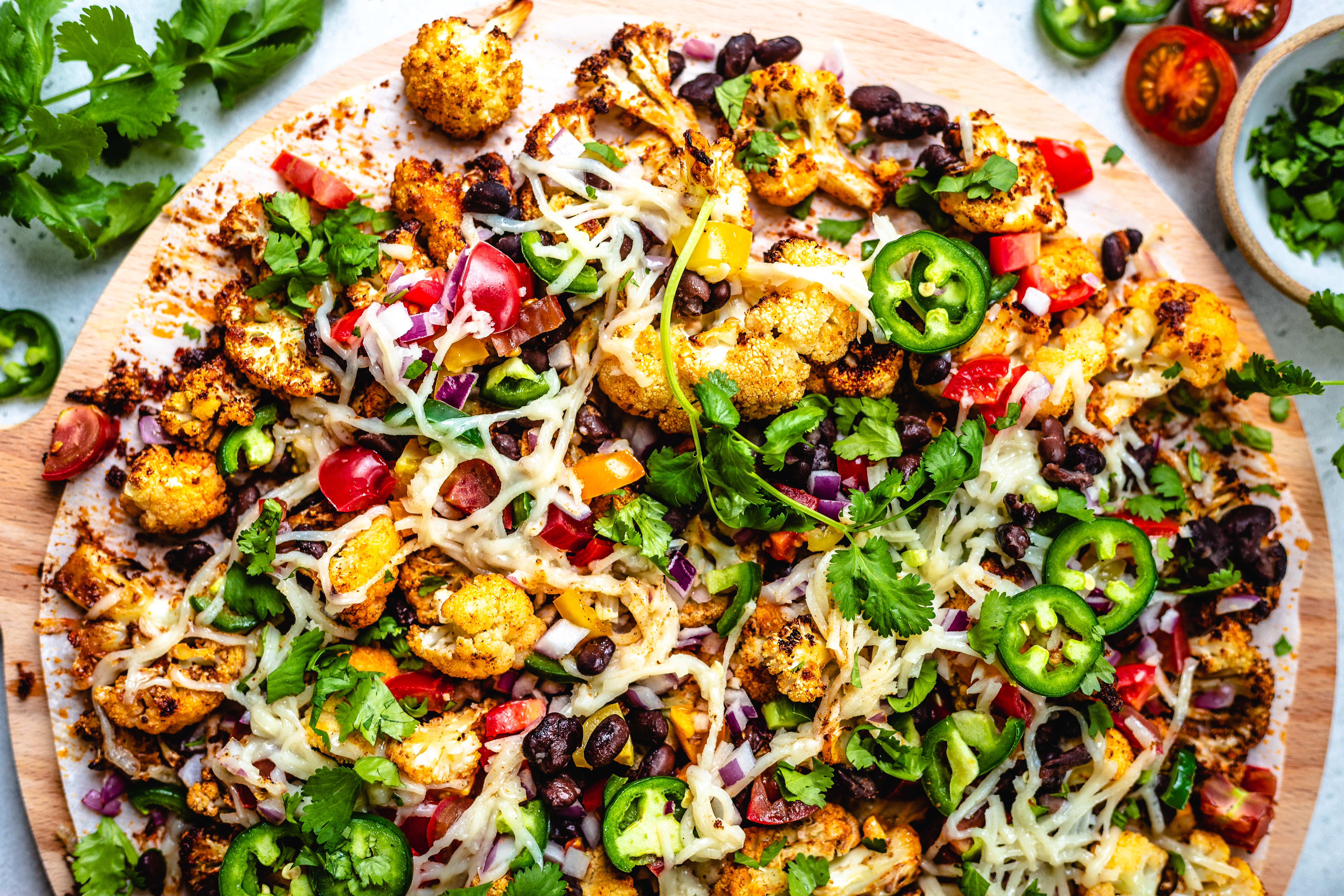 Hannah Sunderani
9 Loaded Vegan Spicy Cauliflower Nachos
Cauliflower replaces traditional tortilla chips in this super-stack of vegan nachos. The result? The perfect mash-up of buffalo cauliflower and your favorite nacho toppings. You and your guests won't miss the chips.
Get the recipe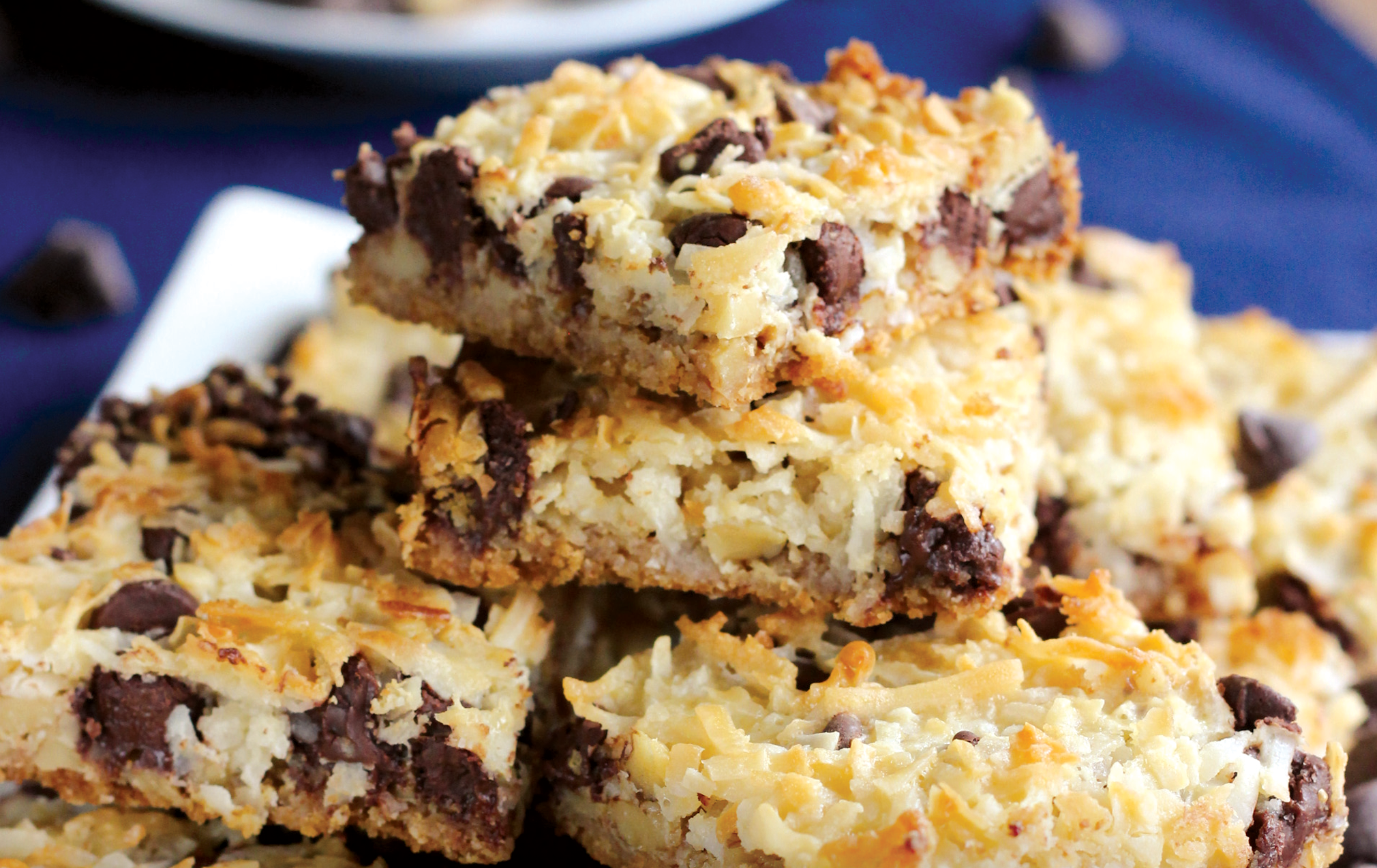 Ginny Kay McMeans
10 Vegan Magic Cookie Bars
Every Super Bowl spread needs something sweet to balance out the salty apps. Bars are your best bet—they're portable, shareable, and can be held at room temperature. They're also just really good. With a batch of these ooey-gooey vegan magic cookie bars, you'll win the day, no matter how your team performs.
Get the recipe
For more game day recipes, read: