It's been nearly two years since we started social distancing, staying home to make mountains of sourdough, Korean whipped coffees, and focaccia bread art. But for all the at-home deliciousness we've mastered, we're ready for our favorite restaurants! So although travel is still off the table, we're celebrating with a mouthwatering tour of the stories—and recipes—from some of the best-loved, Black-owned vegan restaurants in America. From soul food in Detroit to Ethiopian eats in Brooklyn to a burger-slinging food truck in Los Angeles, get ready, because it's time to eat.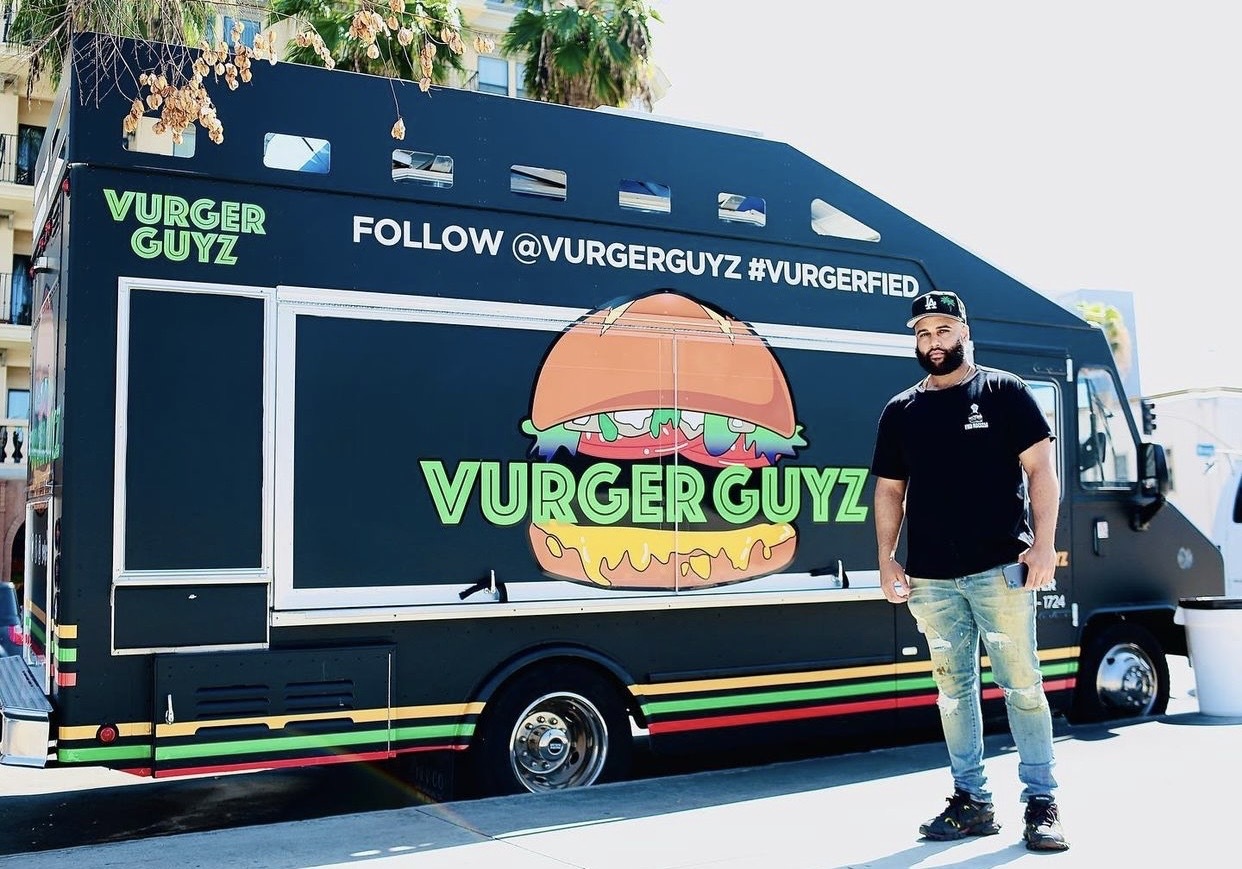 Vurger Guyz
Vegan burgers on wheels
For the past two years, a humble Beyond Burger-slinging food truck has been whizzing across the streets of Los Angeles, leaving many satisfied Angelenos—including a few top-tier celebrities—in its wake. It's not exactly what creator Naeem Outler envisioned when he started experimenting with meatless burgers after going vegan, but once he cracked the code for the familiar tastes and textures he'd enjoyed in his pre-vegan days, he knew he was on to something. So he and three friends got together, created a menu, and Vurger Guyz was born. For those lucky enough to find the truck parked somewhere in La La Land, juicy burgers, salty-sweet potato fries and tots, and tempting tacos await.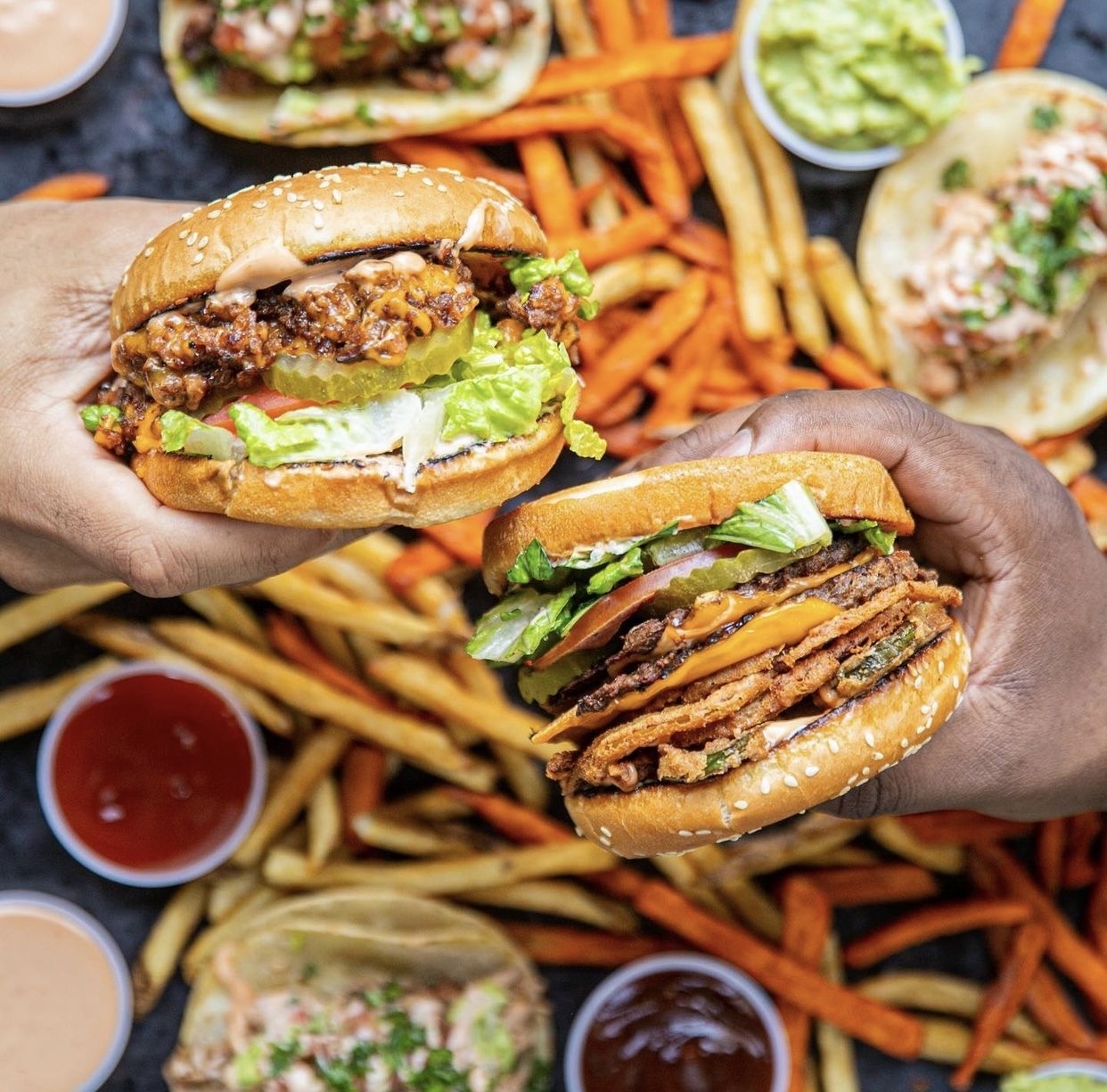 Vurger Guyz
The Vurger Guyz menu
The Guyz let their food speak for itself, evident in their uncomplicated menu of just five burgers, two tacos, and a breakfast bagel. But in a city full of endless vegan options, that's all this matte black truck needs to attract throngs of vegan and non-vegan urbanites alike. The Classic Vurger features a grilled Beyond patty stacked with caramelized onions, tangy pickles, American cheese, and a top-secret chipotle mayo-style Vurger sauce. Next, a trio of burgers—the Sunrise, Sunset, and Sunburn—adds golden fried onions and jalapeños to the mix. The Sunrise gets more spicy Vurger sauce while the Sunset and Sunburn are drizzled in sticky-sweet barbecue sauce. The Sunburn is seasoned with a secret seasoning mix for an even more next-level experience. Finally, the Philadelphia-inspired Cheesesteak offers a new take on a beloved classic. Plus, Beyond Meat and carnitas-style jackfruit tacos ensure no one goes hungry on Taco Tuesday.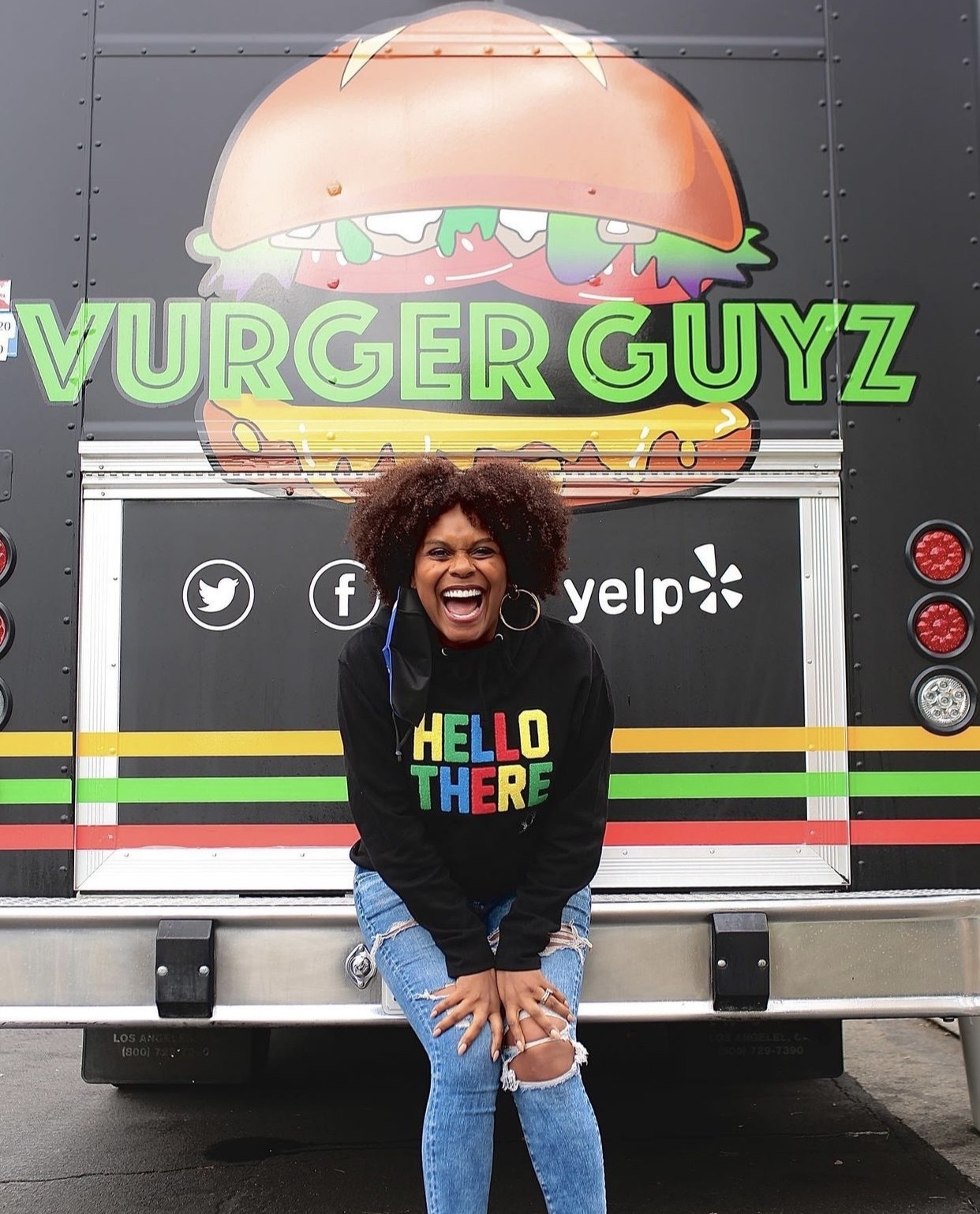 Vurger Guyz
Why we love Vurger Guyz
One scroll through the burger joint's Instagram, and you'll see support from countless A-listers, such as Grammy Award-winning artist and producer Pharrell Williams, NBA athletes Chris Paul and DeAndre Jordan, singer-actress Christina Milian, and iconic West Coast rapper Snoop Dogg, all eager to get #Vurgerfied. "I didn't even know it wasn't the real deal. Actually tastes better than the real deal 'cause I'll be feeling a lot better tomorrow," Snoop Dogg raves. And the Guyz have garnered praise from Beyoncé herself, making it on to Queen Bey's curated directory of Black-owned businesses last year.
Read the entire Great American Black Vegan Restaurant Tour feature in the Black Vegan Issue of VegNews!
For even more Black-owned vegan businesses, read:How this Mother-and-Son-Run Vegan Restaurant Became a MainstaySisters Close Salon After a Decade to Open Booming Vegan Business
Atlanta's First Vegan Taqueria Is Woman-Owned (And Amazing)