Yes, you could make your own cookies, but there is one thing better than that freshly baked vegan cookie scent—receiving a package of expertly made cookies. No matter how many boxes that end up on the doorstep, that giddy feeling of receiving a package will never go away. Order a bundle for yourself, then pay it forward by sending a thinking-of-you gift to a loved one. Let's spread the joy, one gooey chocolate chip vegan cookie at a time.



The Naughty Cookie
1. The Naughty Cookie
Ordering from The Naughty Cookie is no time to be basic. With flavors such as the cookie-studded Cookies and Cream to the Ooey Gooey S'mores exploding with marshmallows, these stuffed goodies are unmatched when you need a sweet treat.
Order cookies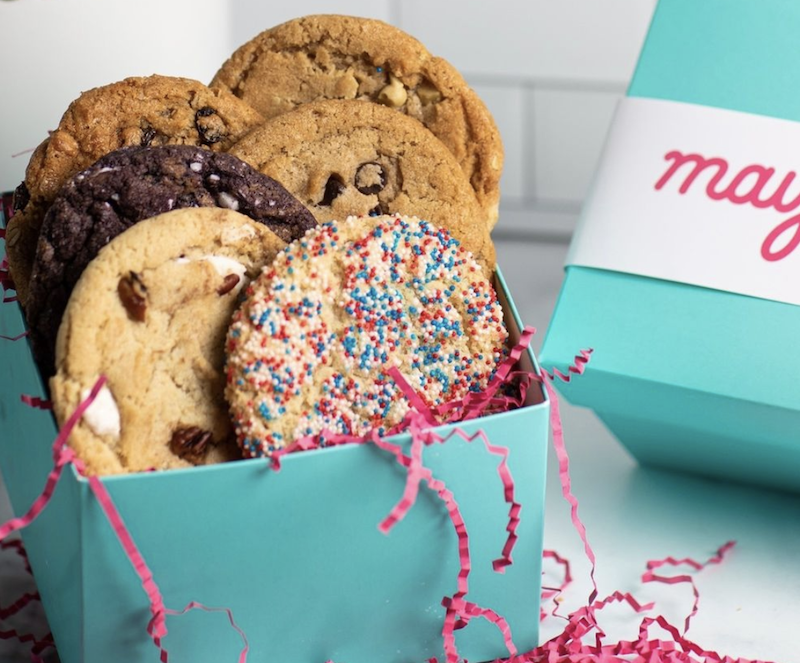 Maya's Cookies
2. Maya's Cookies
Thin and chewy, these vegan cookies taste cozily homemade. Choose from a simple two-pack or opt for the larger half-dozen or 18-count Ultimate Cookies Lover's Collection. Cookie dough is also available.
Order cookies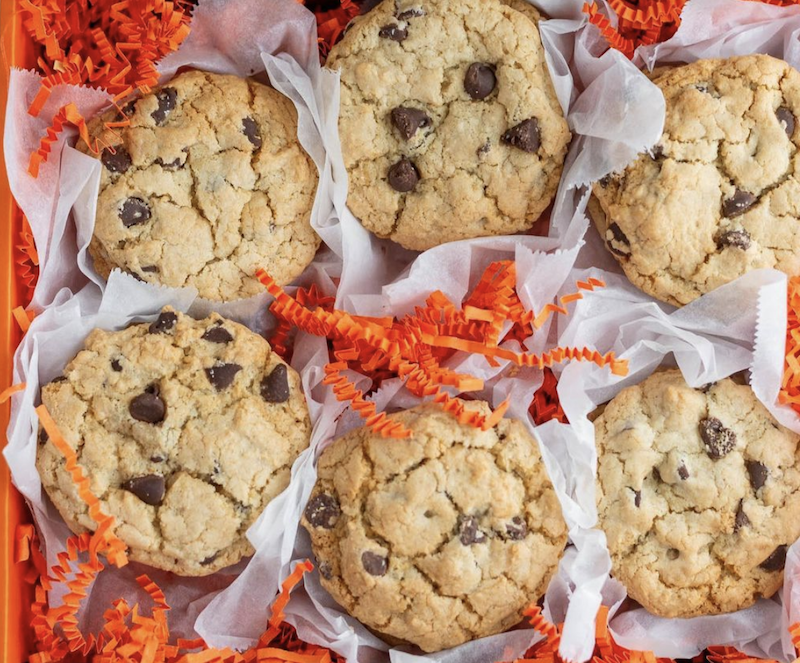 Karma Baker
3. Karma Baker
The cream-filled cookie sandwiches are some of the best-selling items at this gluten and allergen-friendly vegan bakery. Order the sampler pack with includes all three flavors: Oatmeal Chai, Snickwhich, and Chocolate Chipwich.
Order cookies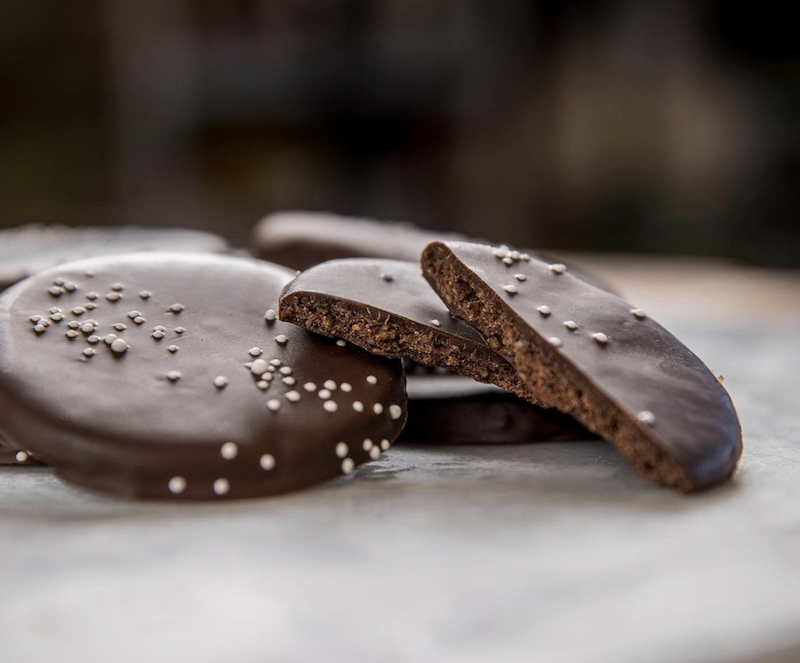 Yvonne's Vegan Kitchen
4. Yvonne's Vegan Kitchen
Send an edible, sweet gift with a tidy red bow to a friend feeling down with this 15-box assortment of gluten-free goodies. The uniquely flavored cookies include Chocolate Chai, Macadamia Cranberry, Thin Mints, and Frosted Sugar.
Order cookies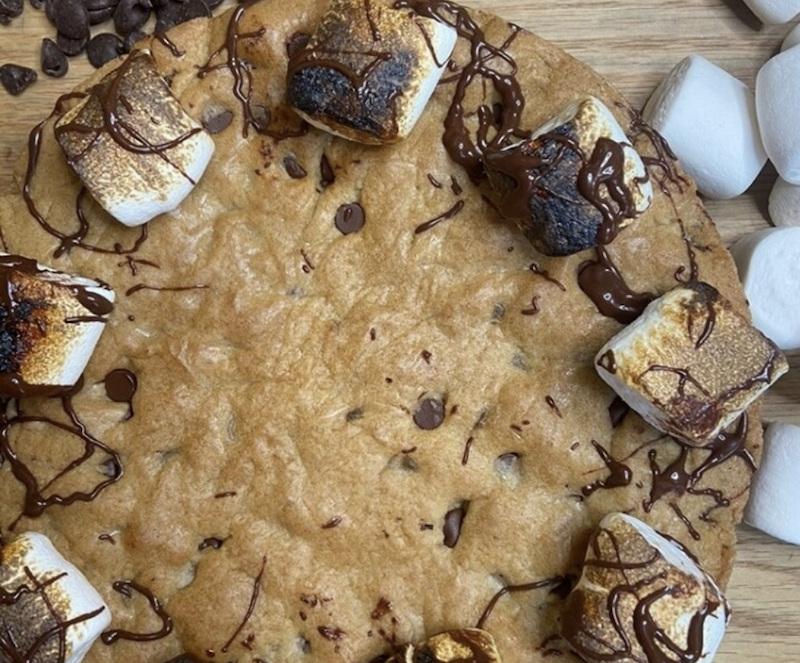 Sticky Fingers Sweets and Eats
5. Sticky Fingers Sweets & Eats
There are cookies, and then there is the S'morskie. This nine-inch vegan chocolate chip cookie cake meets s'mores hybrid is what dreams are made of. This DC bakery also offers a tidy box of chocolate chip cookies and brownies, a decorate-your-own brownie kit, and a 3 Months of Cookies subscription. Yes, yes to it all.
Order cookies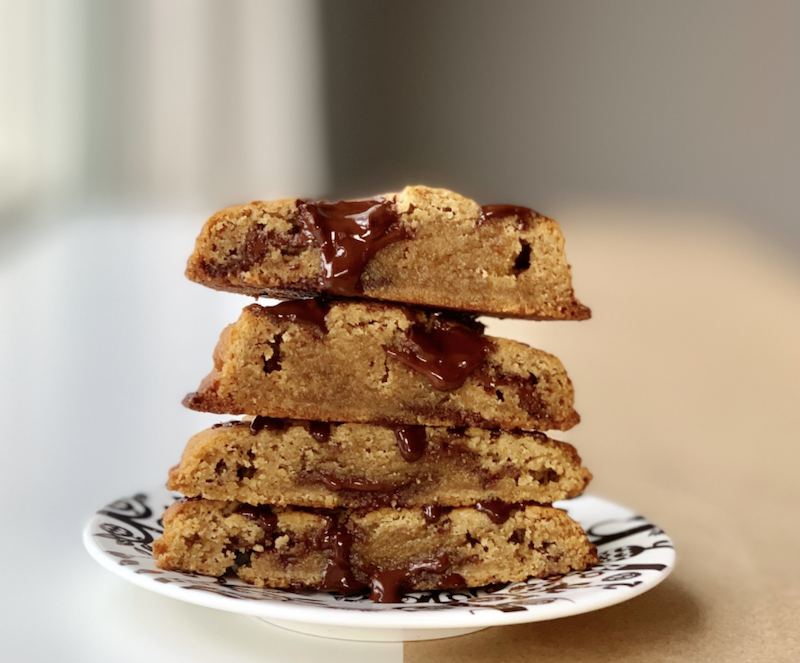 7 Grams Caffe
6. 7 Grams Caffé
Not your average chocolate chip, these vegan tahini-infused treats are thick, chewy, and melt-in-your-mouth in a delicious explosion of liquid chocolate and buttery sugar. They're just another piece of evidence that tahini works in everything.
Order cookies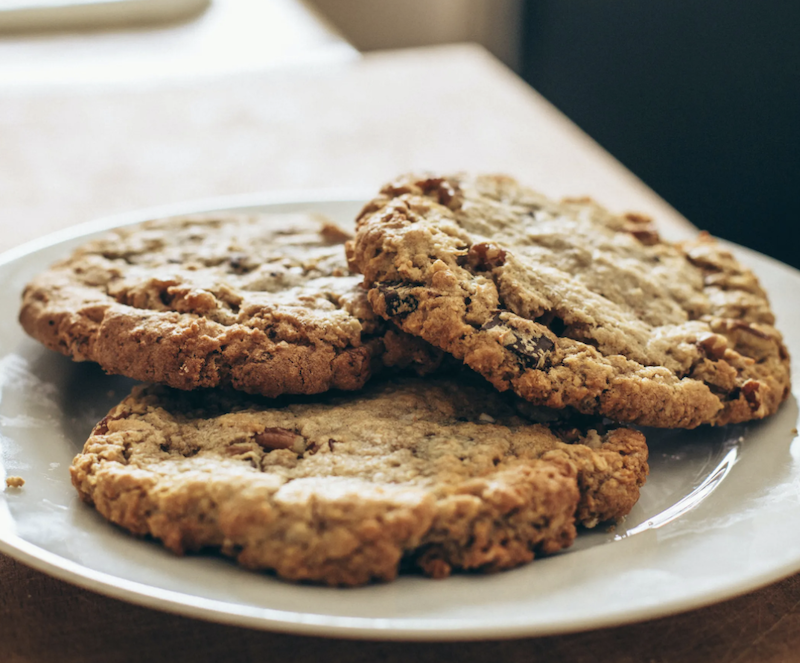 Appalachia Cookie Company
7. Appalachia Cookie Company

These may look like unassuming chocolate chip cookies, but one bite will reveal a whole new level of textures and flavors. Coined Appalachian Gold Cookies, these gluten-free goodies are packed with coconut, oats, pecans, chocolate chips, apples, and cinnamon. It's impossible to stop at just one.
Order cookies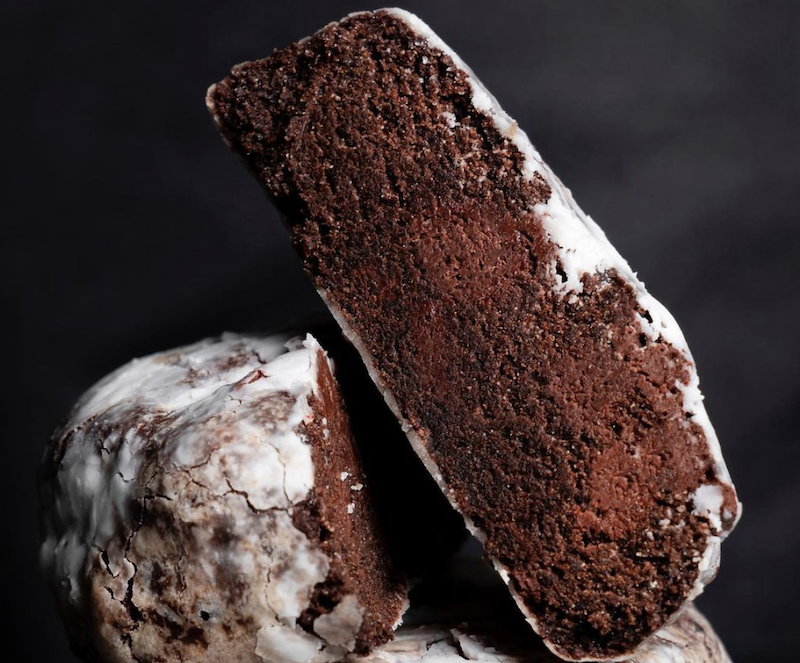 Deluscious Cookies
8. Deluscious Cookies
This Los Angeles-based specialty cookie store nails all the classics—and it does it with a gluten-free and vegan recipe. For a taste of each, order the Vegan Gluten-Free Classic Dozen which includes an assortment of chocolate chip, oatmeal raisin, peanut butter, Chocolate Decadence, and Cinnamon Brûlée (aka snickerdoodle).
Order cookies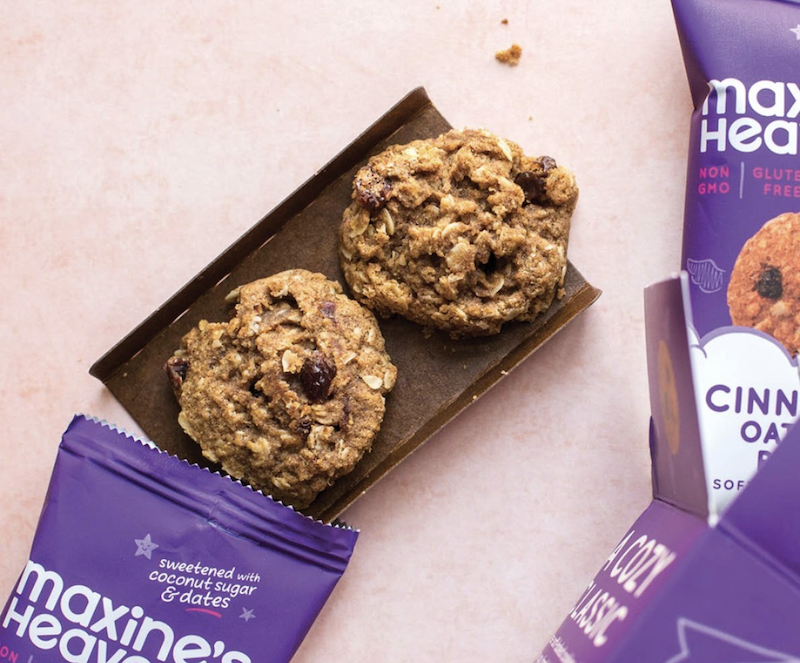 Maxine's Heavenly
9. Maxine's Heavenly
When you're already conditioned to buying groceries online, might as well get your better-for-you cookies straight from the source. These snackable, anytime delights are tender, chewy, and not-too-sweet, making them perfect for when you want to satisfy a sugar craving but don't want to go into comatose. Insider tip: join the Cookie Club for discounts on every order.
Order cookies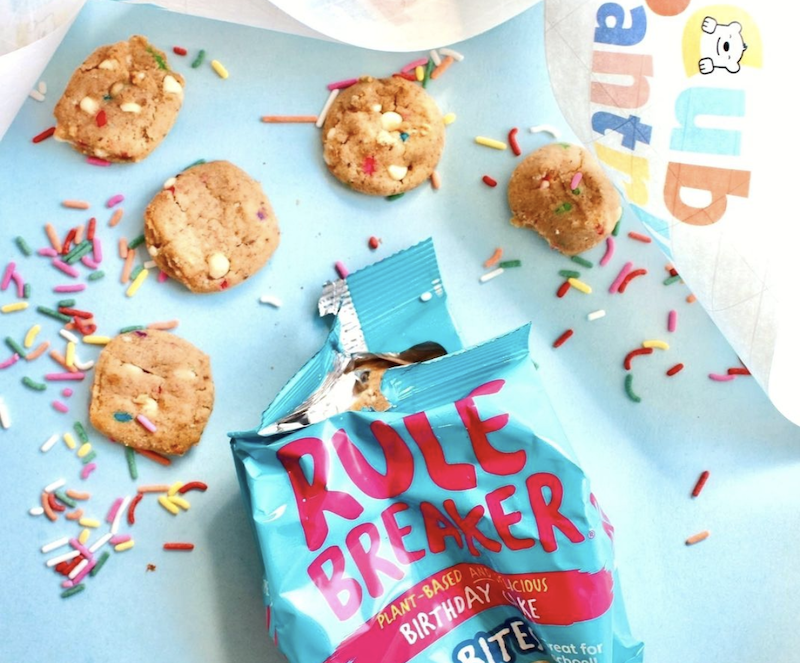 Rule Breaker
10. Rule Breaker

We first fell in love with this company during the 2018 Natural Products Expo West tradeshow, and we've been ordering its chickpea-based blondies and brownies by the case-full ever since. While one could argue blondies and brownies aren't cookies, these treats are cookie-shaped and simply too good to leave out. The Birthday Cake Blondies are a shelve-stable must-have in any time of crisis.
Order cookies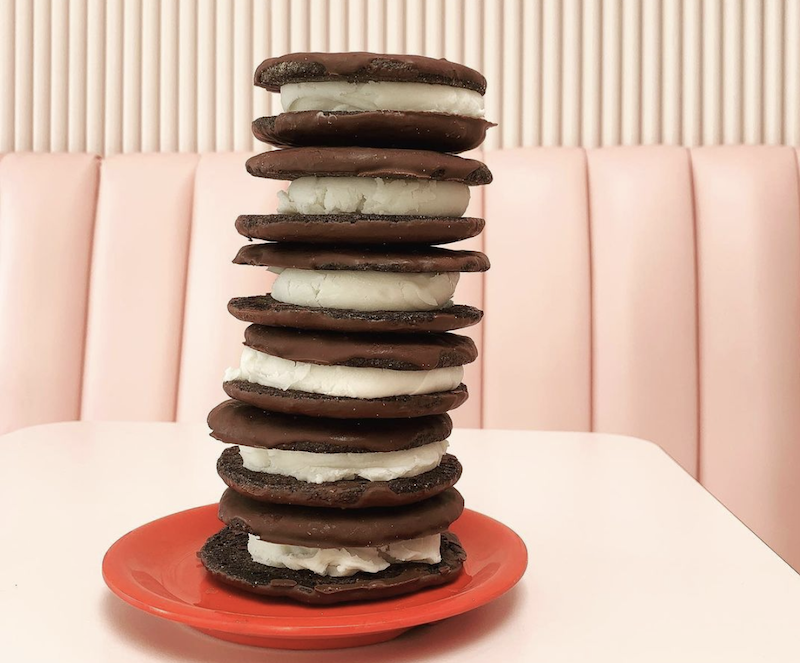 Erin McKenna's Bakery
11. Erin McKenna's Bakery
Support this vegan and gluten-free pioneer by ordering a box of her incredible baked goods. Opt for pure and simple chocolate chip or the more indulgent cookie sandwiches with vanilla icing. The icing comes in its own container, so you can make yourself a double-stuffed treat if the craving arises.
Order cookies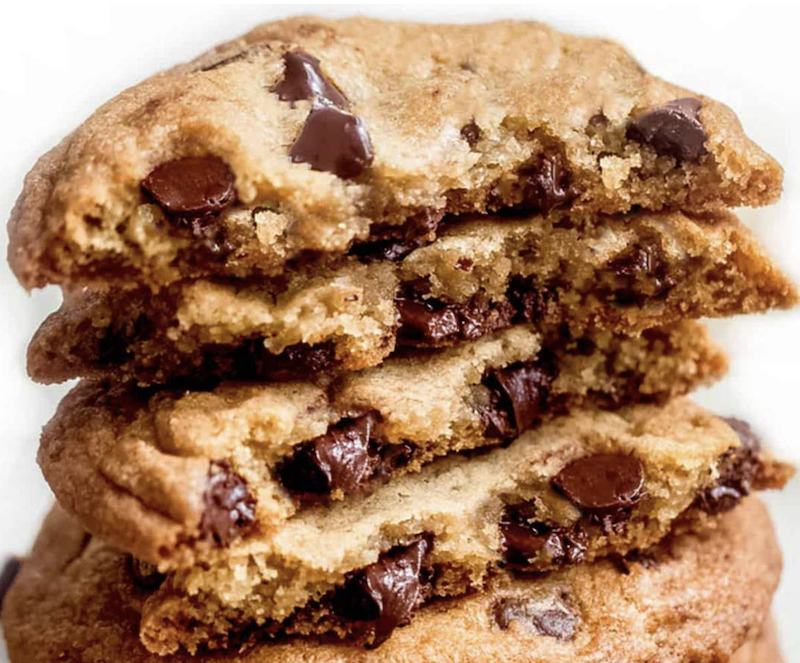 Jalen's Bakery
12. Jalen's Bakery
Jalen may only be 13 years old, but he makes exceptional vegan chocolate chip cookies. Feed your cookie addiction and support an aspiring young entrepreneur by ordering a dozen for yourself or your family.
Order cookies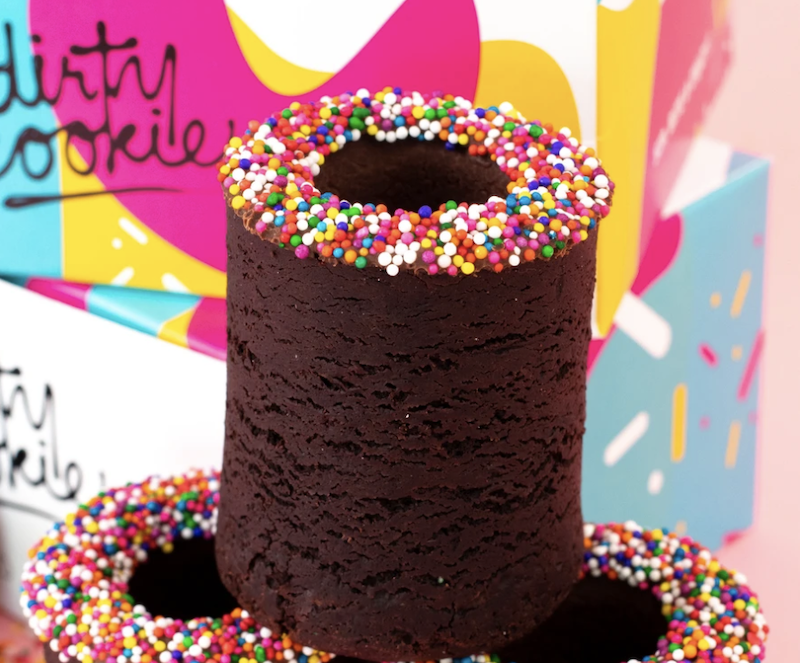 The Dirty Cookie
13. The Dirty Cookie
We don't know about you, but we could really use a shot right now … a cookie shot. These iconic cookie shot glasses are the perfect vessel for a cool glass of plant milk. Flavors come in peanut butter and double chocolate. On second thought, hold the plant milk—we're filling these with peanut butter.
Order cookies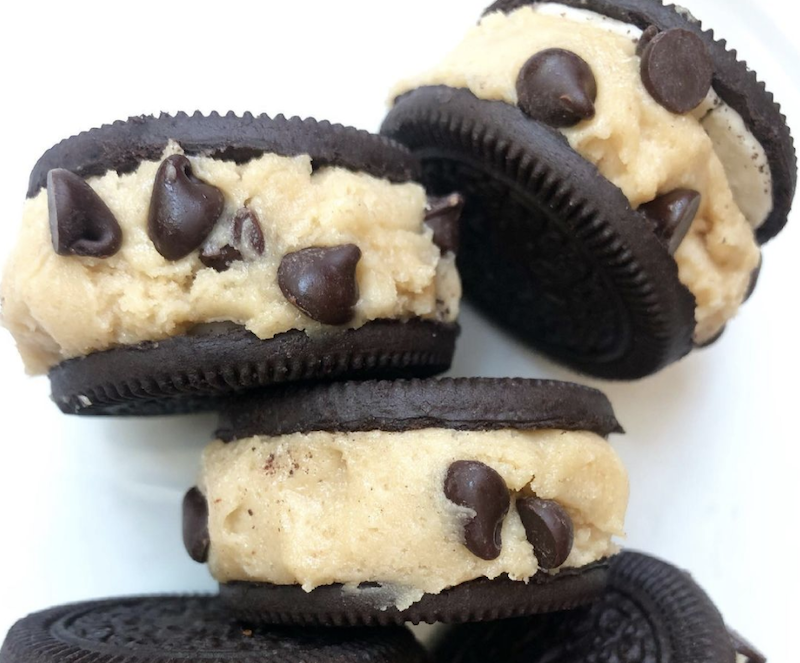 Eat Pastry
14. Eat Pastry
To bake or not to bake, that is the question. This comforting tub of cookie dough is there for you whether you intend to bake it or not.
Order cookies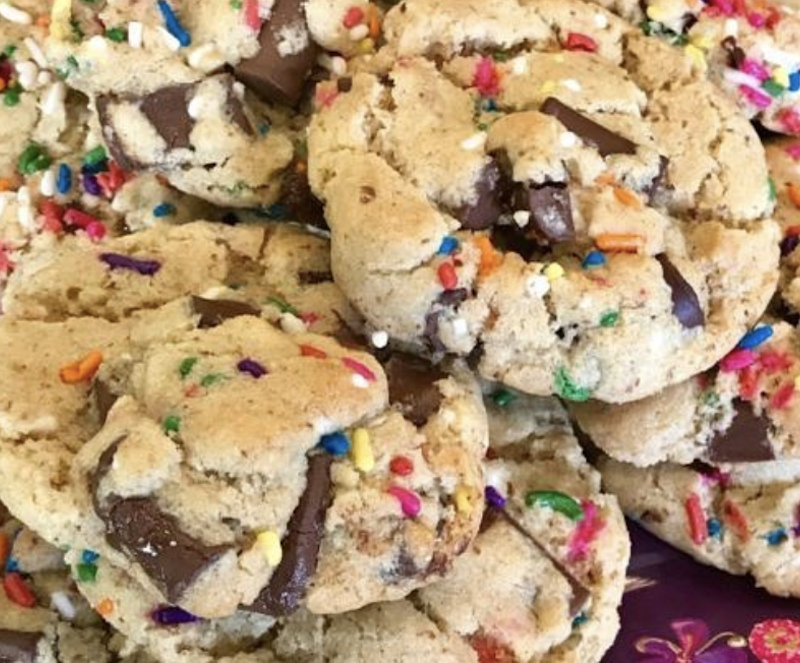 Peanut's Bakeshop
15. Peanut's Bakeshop
You can make decadently rich cookies from these incredible gluten-free mixes in about the same time it takes to rip open all the layers of bubble wrap required of pre-packaged cookies. The chocolate varieties are generous with the chocolate chunks and the cinnamon oatmeal flavor beats grandma's homemade recipe any day. Order the variety pack so you'll always have cookies on tap.
Order cookies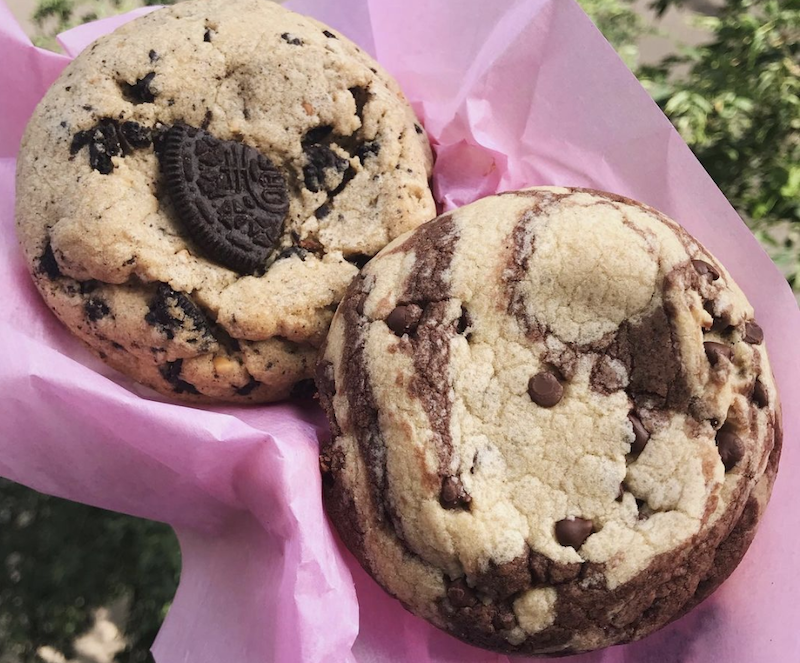 Foxship Bakery
16. Foxship Bakery
This Chicago, woman-led bakery is not only making some seriously scrumptious cookies—with flavors like cookies and cream, cake batter, and maple pecan sea salt chocolate chip—but they're a whopping quarter-pound each. We're going to need more oat milk.
Order cookies
Tanya Flink is a Digital Editor at VegNews as well as a writer and runner living in Orange County, CA.
Photo credit: Eat Pastry & The Dirty Cookie