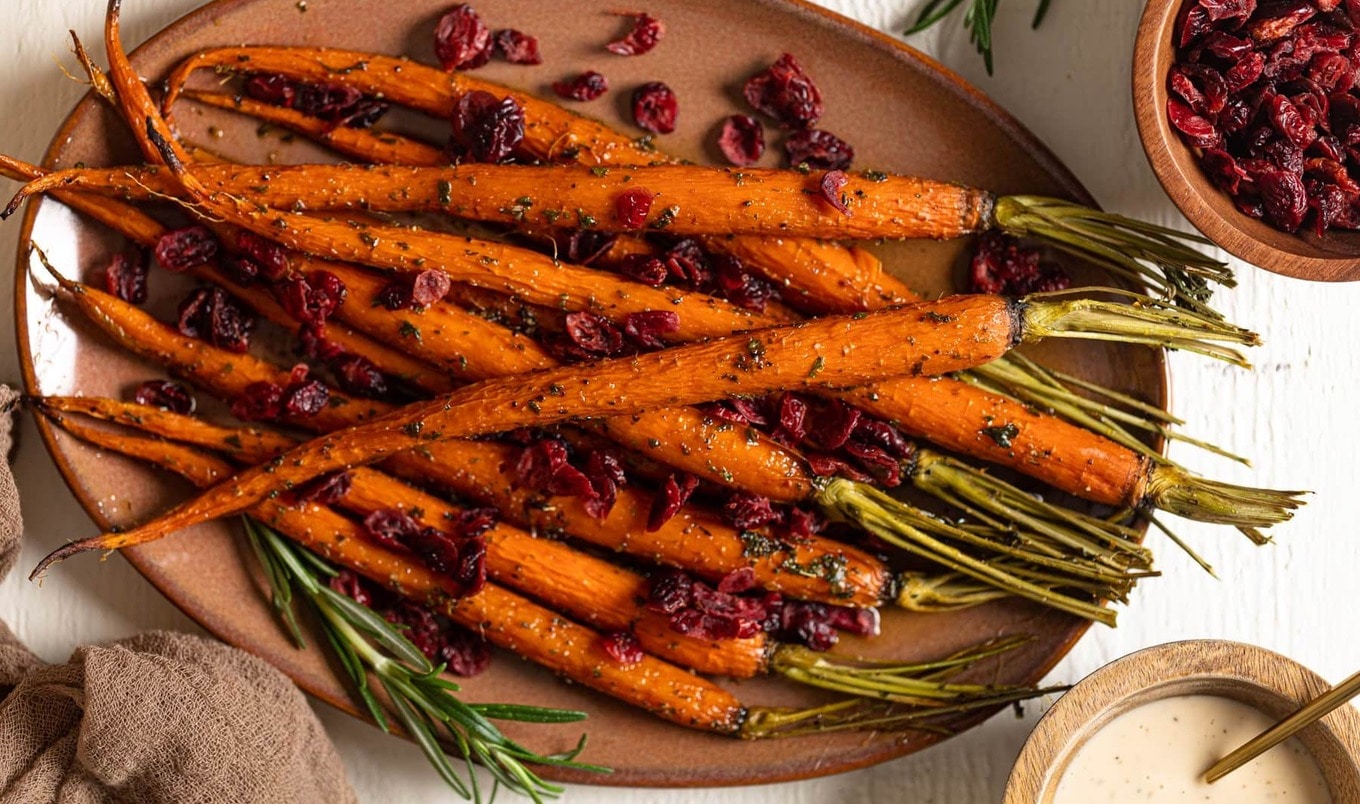 Tender, vibrant orange carrots are kissed by the warm embrace of maple syrup and elevated with a medley of fragrant herbs.
September 27, 2023
In the world of culinary delights, sometimes it's the simplest dishes that leave the most lasting impression. These maple herb glazed carrots from food blogger Orchids + Sweet Tea are an irresistible side dish that pairs perfectly with any main course.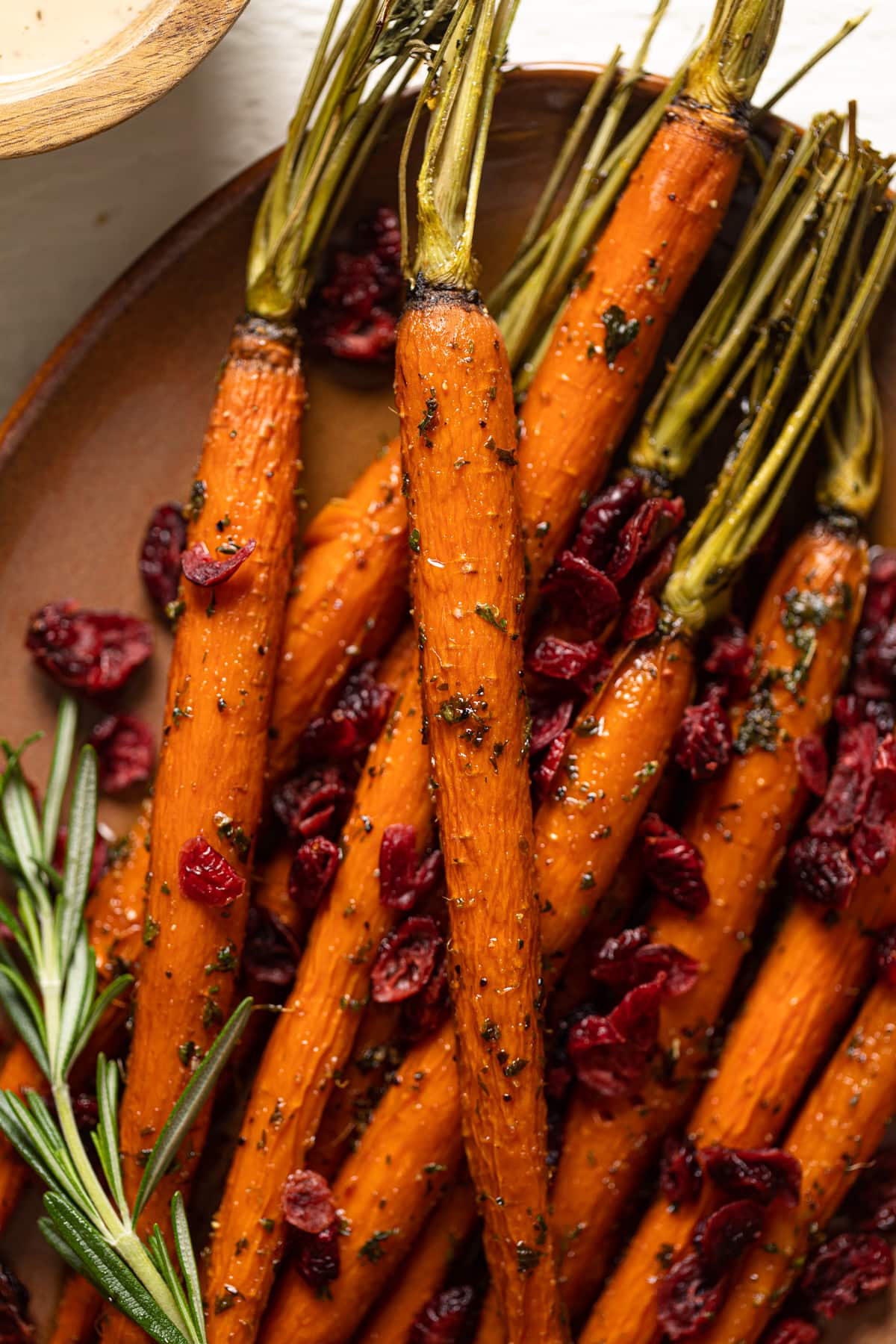 Shanika Graham-White
What you need:
2 pounds carrots, washed with skin on and tops trimmed
1 tablespoon olive oil
1 teaspoon dried oregano
1 teaspoon dried parsley
1 teaspoon dried basil
½ teaspoon garlic powder
½ teaspoon ground cinnamon
¼ teaspoon ground allspice
½ cup maple syrup
2 cups dried cranberries
What you do:
1. Preheat oven to 400 degrees and prepare a baking sheet by lining with parchment paper.
2. In a small bowl, add olive oil, oregano, parsley, basil, garlic powder, cinnamon, allspice, and maple syrup. Mix and set aside.
3. In a large bowl, add carrots along with 3 tablespoons maple-herb mixture, tossing until carrots are fully coated. Place onto prepared baking sheet and spread evenly. Bake for 15 to 20 minutes or until carrots are golden and tender.
4. Brush tops with remaining maple-herb mixture and transfer to a serving platter. Sprinkle dried cranberries on top.
For more recipes like this, check out: