Whether you've sizzled through summer, counted the days until autumn's cool relief, or blissfully soaked up the rays for three months, it's time to give the season a fond farewell. In order to truly toast summer, the government has conveniently given nearly everyone the day off. Labor Day parties can be some of the best of the year. With just a few easy tweaks to this classic holiday bash, you can easily (and safely) bid summer adieu! So put your white party pants on one last time and get started!
Planning
The summer's end is the perfect time to move the celebration outside. If you have a spacious backyard that scorching temperatures have made off-limits for most of the season, Labor Day can be the time to reclaim your space. For activities, consider setting up a badminton or volleyball net. Struggling to stay cool in the end-of-summer heat? Grab your hoses, your favorite kiddie pools, and get ready for fun. String some twinkling lights on trees, bring out the speakers, and you're in business. Keep your guest list to a minimum, or host a VIP bash just for your pandemic pod, and let the fun begin!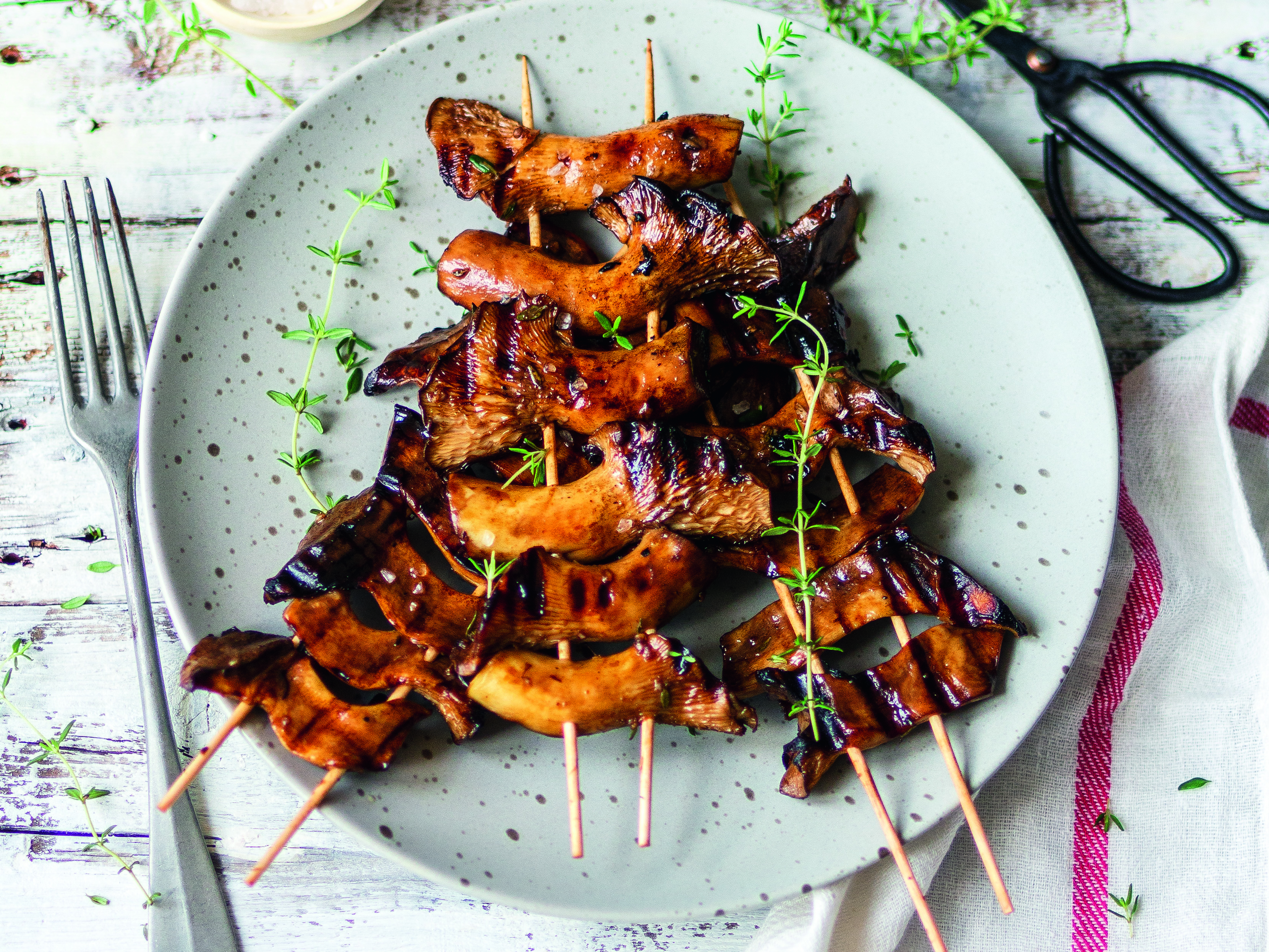 Nadine Horn and Jörg Mayer

End-of-summer Eats
Late-summer fruits and vegetables can be some of the most delicious of the year. For ultimate freshness and to support local farmers, consider incorporating apples, cantaloupes, grapes, huckleberries, potatoes, cucumbers, corn, tomatoes, summer squash, and other seasonally available fruits and veggies into your Labor Day feast. For an easy, high-volume dish, try grilling some summer veggies into a Mushroom and Truffled Zucchini Pizza and Tangy Vegan Grilled King Oyster Mushroom Skewers. Or opt for a Summery Picnic Pasta Salad with Italian Vinaigrette or Chimichurri Avocado Salad—large salads are one of the most delicious, no-fuss dishes. Or complement your classic veggie burgers and brats with simple greens, such as a Vegan Wedge Salad with Smoky Coconut Bacon to pair with your favorite dressing. Oh, and did we mention that limes are ripe at the end of summer? Hello, margaritas!
Labor Day Dessert
It won't be long before the leaves have fallen and it's far too cold to enjoy one of summer's best offerings: ice cream. For your shindig, consider setting up an ice cream bar for you and your pod. You can have as little to as many ice cream flavors as you wish, including staples such as classic vanilla, Chocolate-Dipped Ice Cream Sandwiches (from Chef Chloe Coscarelli!), or peanut butter frozen yogurt. Get adventurous with Dairy-Free Key Lime Pie Ice Cream, delicious Coffee Chip FroYo, or Creamy Coconut Cashew Matcha Ice Cream. For toppings, pick up some sprinkles and chopped nuts to compliment the Rum Caramel Sauce and Coconut Whipped Cream. If you're feeling extra summery, whip up some Marshmallow-Coconut Cream Popsicles or citrus-infused Dairy-Free Orange Creamsicle Popsicles. To satisfy those not in the mood for ice cream, try a mouthwatering Miso-Caramel Upside-Down Banana Cake or Grilled Cinnamon Pineapples with Vegan Salted Caramel Sauce. All together, your exclusive Labor Day soirée will be the cherry on top of a fabulous summer.