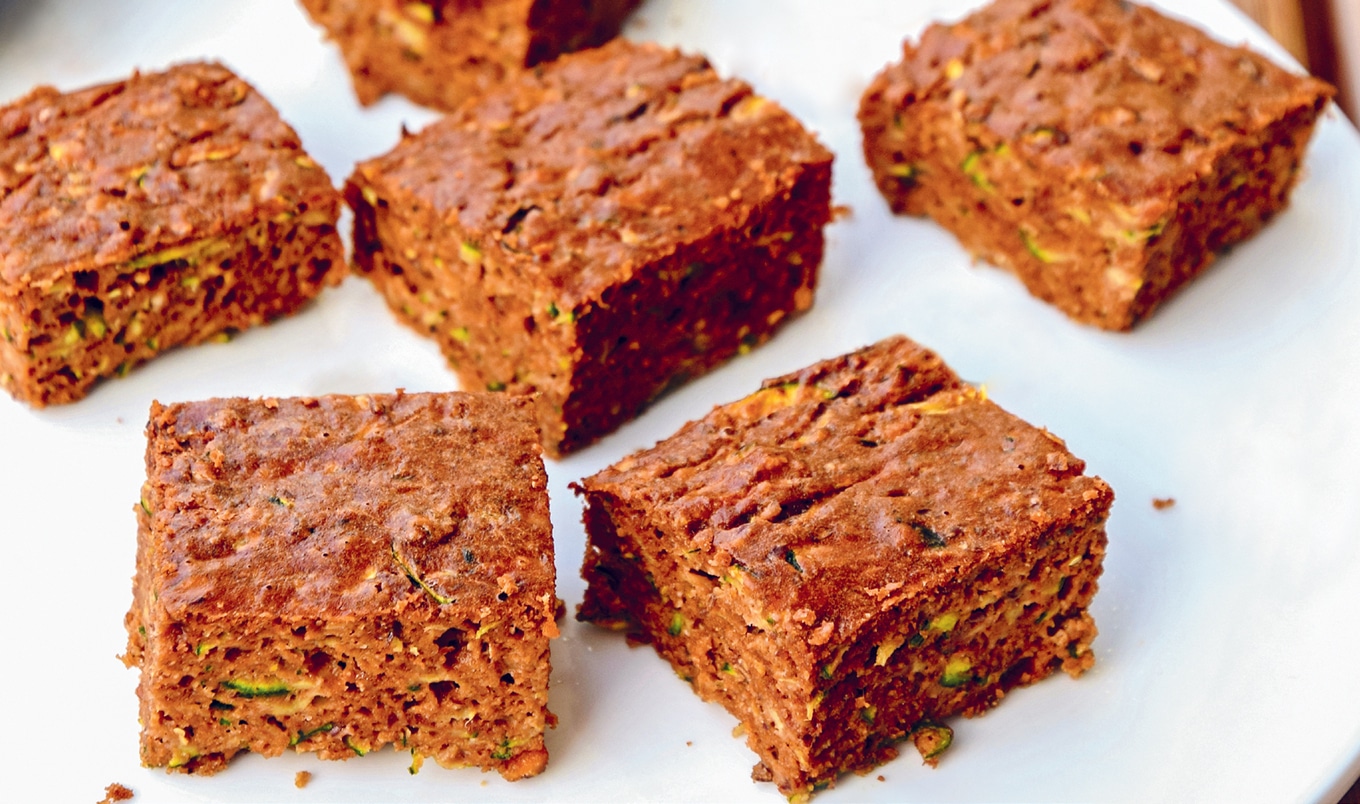 Pair this cake with a piping hot cup of coffee and call it breakfast.
May 27, 2020
This simple, moist cake from The Oat Milk Cookbook is a great way to get kids to eat their vegetables, but is even sweeter when iced with a thick layer of vegan cream cheese frosting.
What you need:
¾ cup oat milk
½ cup flaxseed meal
3 cups flour
1 teaspoon baking soda
1 teaspoon salt
1 teaspoon cinnamon
¼ cup canola oil
1 tablespoon vanilla extract
1 cup packed brown sugar
2½ cups shredded zucchini
1 cup chocolate chips
What you do:
Preheat oven to 350 degrees. Spray a 9 × 13-inch baking pan with nonstick cooking spray.
In a large bowl, combine oat milk and flaxseed meal. Set aside.
In a medium bowl, whisk flour, baking soda, salt, and cinnamon.
In a large bowl with oat milk mixture, whisk oil, vanilla, and brown sugar until smooth. Add zucchini and mix once more. Slowly add dry ingredients into zucchini mixture, and fold in chocolate chips.
In prepared baking pan, pour batter. Bake for 30 minutes or until a knife inserted into the center comes out clean. Allow to cool for 5 minutes before serving.