Have you ever wondered what a plant-based world would look like? Well, you don't have to imagine it anymore, because with its upcoming immersive experience event, Vkind has brought it to life.
The California-based initiative has long been committed to building a vegan economy, and that's why its search platform and community are designed to make it easier for ethical consumers and companies to connect with each other. But with the new Vkind Experience, the company is taking things to the next level. Within the walls of the sprawling Los Angeles' Magic Box, Vkind is building a captivating, immersive, global experience, which is designed to not just help you imagine what a vegan world would look like, but actively show you.
The event—which Vkind spokesperson Shabnam Islam likens to the immersive Van Gogh Exhibition—is set to open this November, and will walk attendees through 11 different experiences, each inspired by a different part of the world. "I think the most exciting thing about the Vkind Experience is that we really are here to expose people to different cultures, to create cultural awareness, not appropriation, and to show them that plenty of cultures have lived through the ages with plant-based foods," Islam says.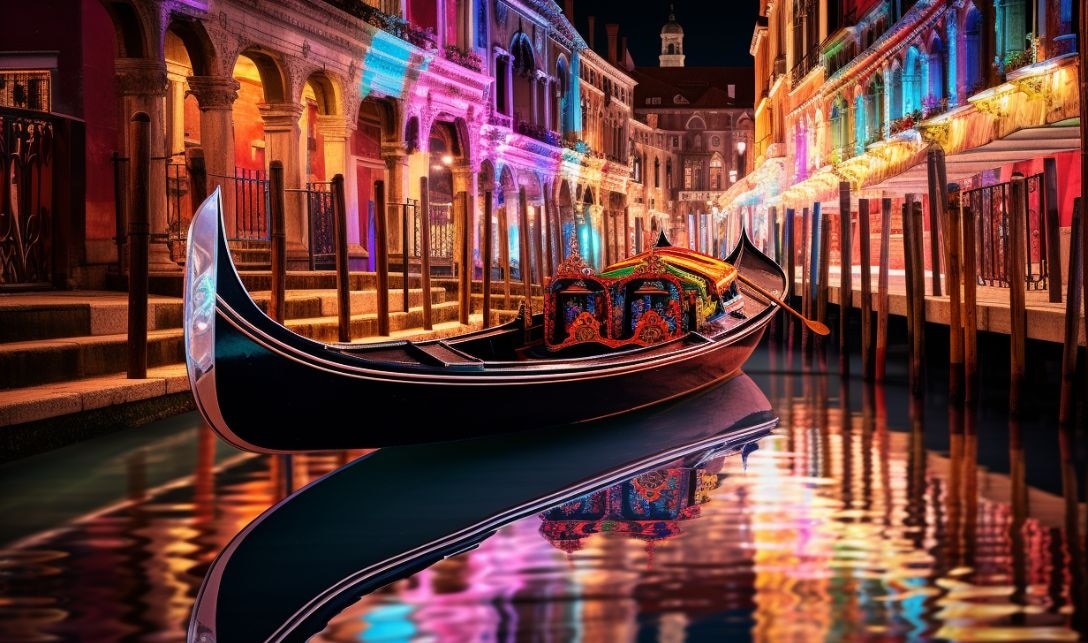 Vkind Experience
'An immersive experience unlike any other'
Each experience in the event will feature enchanting visuals, sounds, scents, and tastes, and generally, just make you feel like you've been transported to a whole new place. Take the Oceania Experience, for example, which will take you to the heart of the Great Barrier Reef, before feeding you delicious plant-based seafood dishes, like vegan shrimp and tuna tartare. Elsewhere in the experience, attendees will even be able to sample a vegan quail-sized egg, which is making its global debut at the event, by the vegan egg brand Yo Egg.

"The dishes we are creating for our guests are magical bites that indulge each of your senses," Chris Tucker, a private vegan chef helping to craft and create the event's menu, says. "We have some massive surprises in store when it comes to the food."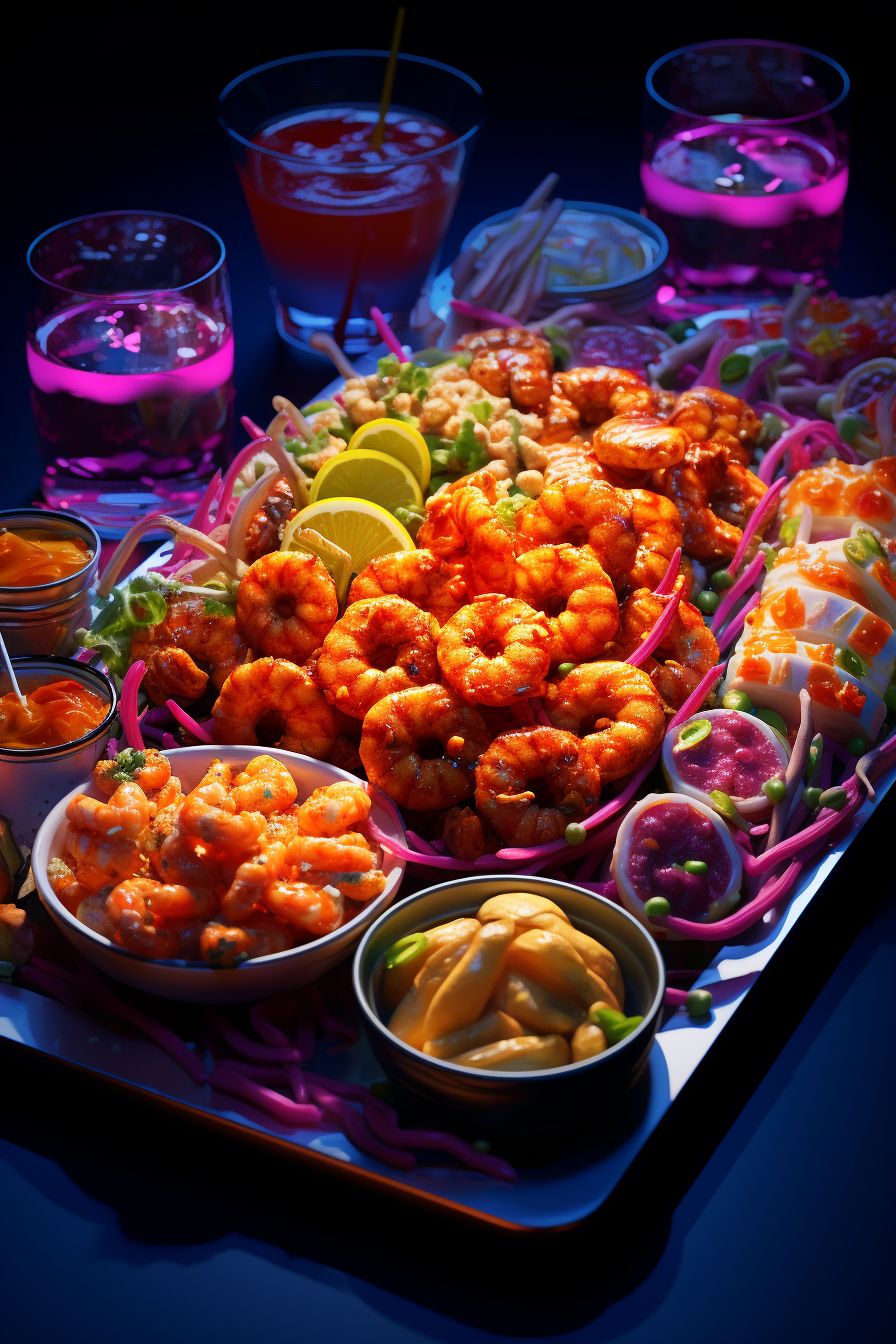 Vkind Experience
The event, which claims to be an "immersive experience unlike any other," will also transport you to an authentic Asian night market, the plains of the Serengeti, the streets of Paris and Rome, and more (think of it as an international vacation, without needing to leave the country).
"Our economic system does not allow for many average Americans to travel," Islam notes. "We've had economic disasters. We've had zoonotic diseases taking over the entire globe. And that has had an impact on families. We're trying to open up an opportunity for them to actually travel the world."
Imagining a more sustainably minded global community
But there's another, deeper purpose behind the Vkind Experience. And that's to show everyone, not just vegans, that a plant-based world is not only achievable but desirable. The event aims to demonstrate that eating plant-based foods doesn't have to mean missing out on anything at all. Instead, it can mean quite the opposite: you can gain new experiences, tastes, and feelings, all while helping to make the world a better place.
Right now, the global food system is dominated by animal agriculture, but this way of producing food is not sustainable. It is responsible for 14.5 percent of global greenhouse gas emissions, drives deforestation of natural habitats, and pollutes the air and the oceans. It also slaughters billions of animals, too. But, with the new immersive experience, Vkind proves that there is another way.
"I want people to walk away with an observation of cognitive disconnect," Islam says. "To be able to go, 'Wow, okay, my consumption choices do have an impact on the globe.' There is a butterfly effect. The actions I make as an individual do have great repercussions. How can I make changes? This event has really shown me innovative ways to eat and to think."
Tucker agrees that he wants attendees to walk away talking in a meaningful way about everything they've witnessed—and eaten. "We want our event to be a conversation starter," he says. "We want those in the flexitarian space to come and explore for the day, eat some great food, indulge in this world with us, and get a bit of education along the way. We want to instill in people some small changes that they can take into their home kitchens that will ultimately lead to them eating more plants."
Introducing 'The Next Girl'
The event will also double as the premiere for Vkind's new short film, The Next Girl. The platform is no stranger to the entertainment world—in 2022, it debuted Peeled, the first all-vegan cooking competition show (on which Tucker was a judge). But the new film, which stars animal-rights activist and influencer Jamie Logan, has more of a hard-hitting message. According to Islam, it's designed to enhance the immersive experience by making people really think about how their food choices can impact not just the planet, but also other living beings.
"It's going to really break those cognitive dissonance barriers," she said. "What we're trying to show is that we all share this planet, and we all share a very similar path and experience." But she's eager to stress that this isn't what you might expect from an animal-rights film, just like the whole experience isn't what you'd expect from a vegan event. Forget the other festivals and all-dayers you may be used to—this is a whole different ball game.
"The Vkind Experience is a surprise," Islam says. "And if you want to know what the surprise is, you have to come to see it."