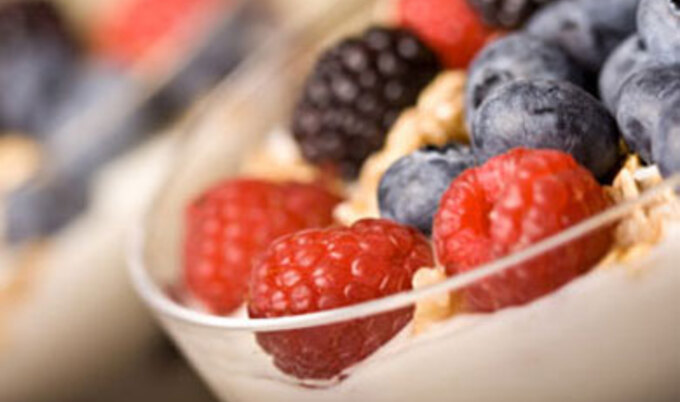 Sweet Cashew Spread
We swear you'll be sweet on this slightly sugary cashew spread.
Whether your morning routine consists of bagels, bananas, or blended beverages, you'll want to start including this slightly sweet, semi-salty spread in your plans. Everybody likes getting two-for-one, and the combination of agave nectar, salt, and cashew butter is really more like getting a three-fer. The richness of cashews makes a perfect base for both sides of this flavor combination. Slather a hearty helping on your cinnamon-raisin bagel, dollop a heaping spoonful on your oatmeal, or toss the whole shebang into your blender with a little non-dairy milk and your choice of fruit for two servings of serious smoothie satisfaction. PB+J will never be the same after you've replaced your PB with this yummy stand-in, and load up with your favorite J. In case you couldn't tell, we think this is just about the most versatile spread around, so don't be shy!
Makes about 1 cup
What you need:
1/2 cup cashew butter
2/3 cup vanilla soy yogurt
2 teaspoons agave nectar
1/8 teaspoon salt
1/8 teaspoon cinnamon
What you do:
In a food processor, add all ingredients and purée until smooth. Or, in a medium bowl, whisk all ingredients together by hand. Serve with fresh fruit, bagels, or rice crackers.