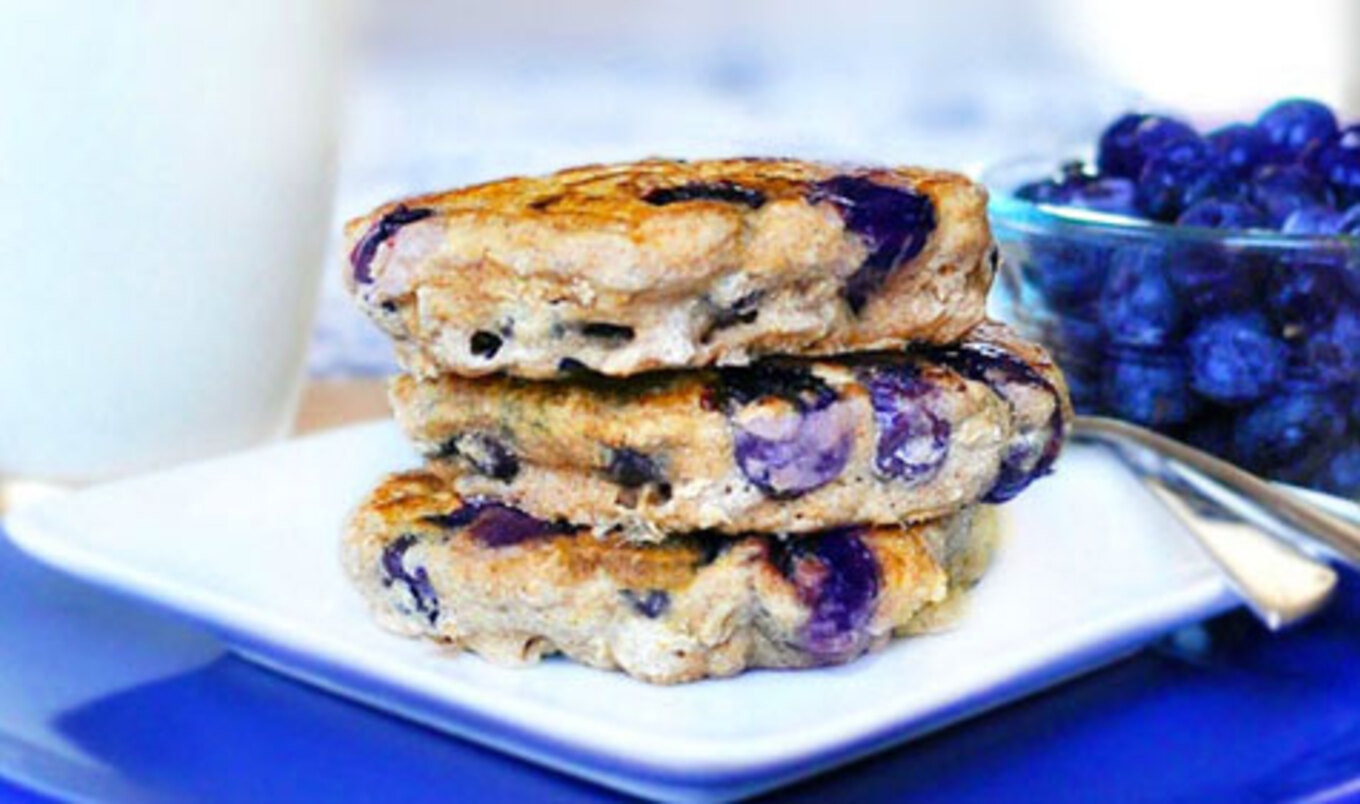 Start your day with a sweet treat that won't wreck your resolutions.
January 10, 2017
---
Dessert is naturally a go-to treat, but why wait until after dinner to satisfy your sweet craving? We shouldn't, so let's throw delayed gratification out the window, and have dessert for breakfast! Fortunately, the vegan blogosphere offers plenty of sweet breakfast options, which inspired us to round up our favorite recipes that taste like genuine indulgence. Check out the links below and treat yourself to vegan desserts first thing in the morning!


Monday: Frosty pumpkin shake by Healthy Happy Life
Instead of eating leftover pie for breakfast, try this thick, creamy pumpkin shake with all the flavors of pumpkin pie in a portable, healthy breakfast you can sip and savor all morning long. Plus, it takes just minutes to blend, making it perfect for a busy Monday morning. Go with the lower-fat option (substituting frozen bananas for coconut milk) for a truly nutritious but equally delicious morning. You can even throw in a handful of spinach to up the volume and nutrition profile. The shake might turn green, but the decadent taste of cinnamon and pumpkin will still shine.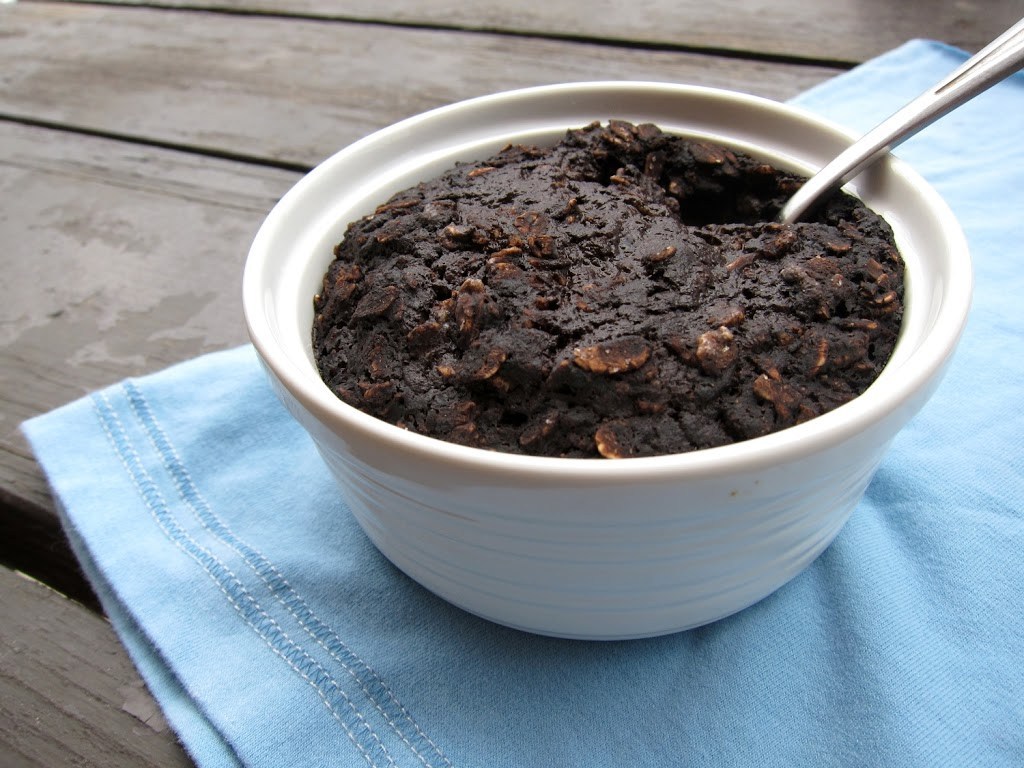 Tuesday: Salted brownie baked oatmeal by The Oatmeal Artist
If Willy Wonka was a real person, this chocolatey baked oatmeal would have been his breakfast staple. By delivering bold chocolate flavor without the fat and sugar of the standard brownie, this recipe is made even better with either applesauce or banana (we prefer the banana, as the applesauce tends to create a slightly gummy brownie). Or, go all out and dollop a tablespoon of peanut butter in the center before you bake for peanut butter cup baked oatmeal!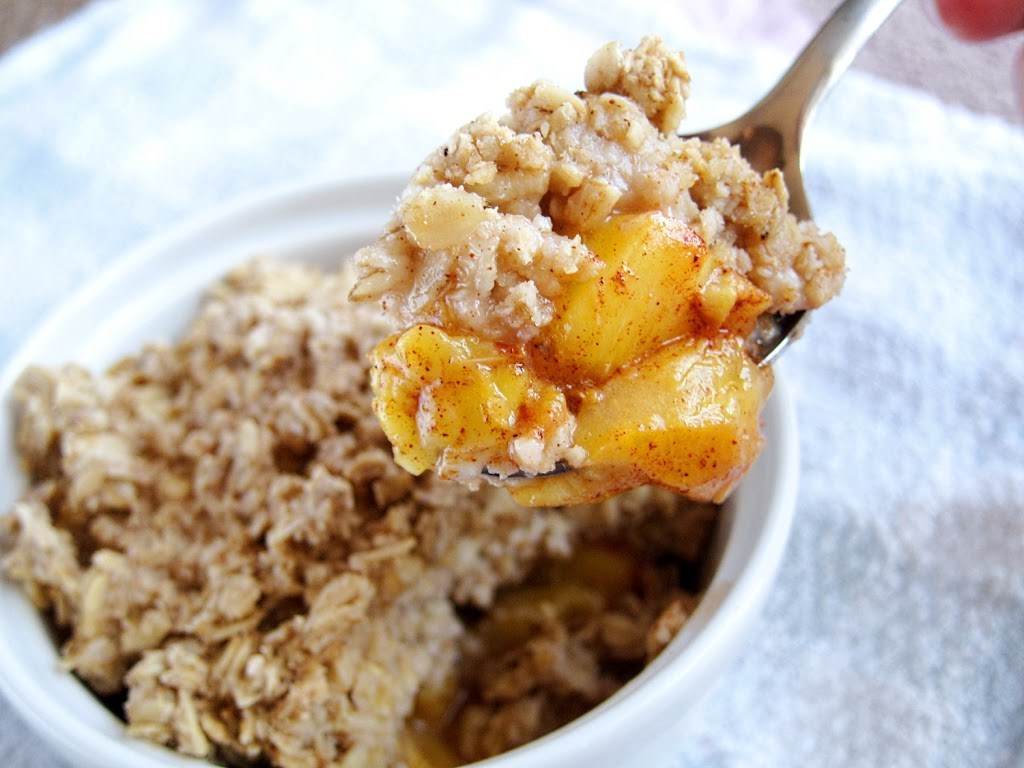 Wednesday: Vegan pumpkin doughnuts with spiced glaze by My Darling Vegan
Let's face it, doughnuts are really cake for breakfast. Made with pumpkin purée, maple syrup, and the perfect blend of spices, every bite heavenly. These baked, pillowy, dessert-for-breakfast bites are dipped in a cinnamon-spiced glaze so perfect, you'll wish autumn would never end.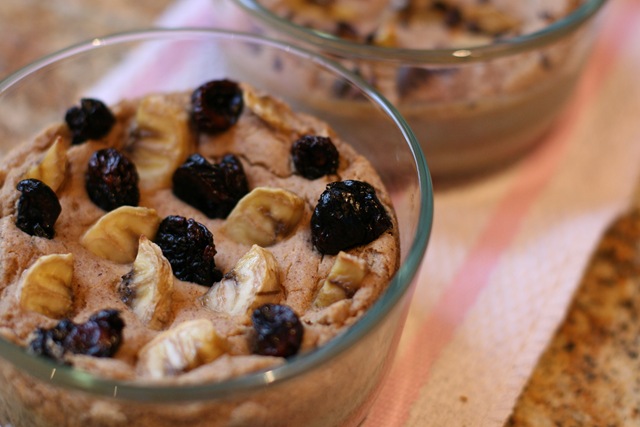 Thursday: Baked cherry pie breakfast pudding by Oh She Glows
If you can't make a cake without licking the spatula (and bowl), this recipe is for you. The batter rises like a muffin, but once you crack the tender surface you'll find a sweet, spiced cake batter center. Essentially, it's like eating cinnamon spiced lava cake for breakfast. The recipe includes a few topping suggestions, but our favorite is halved cherries (frozen is fine) and a sprinkle of vegan chocolate chips. Give yourself an extra pat on the back if you blend in half a small zucchini into the batter. It won't turn green or change the flavor profile, but doing so will add moisture and at least half a serving of vegetables.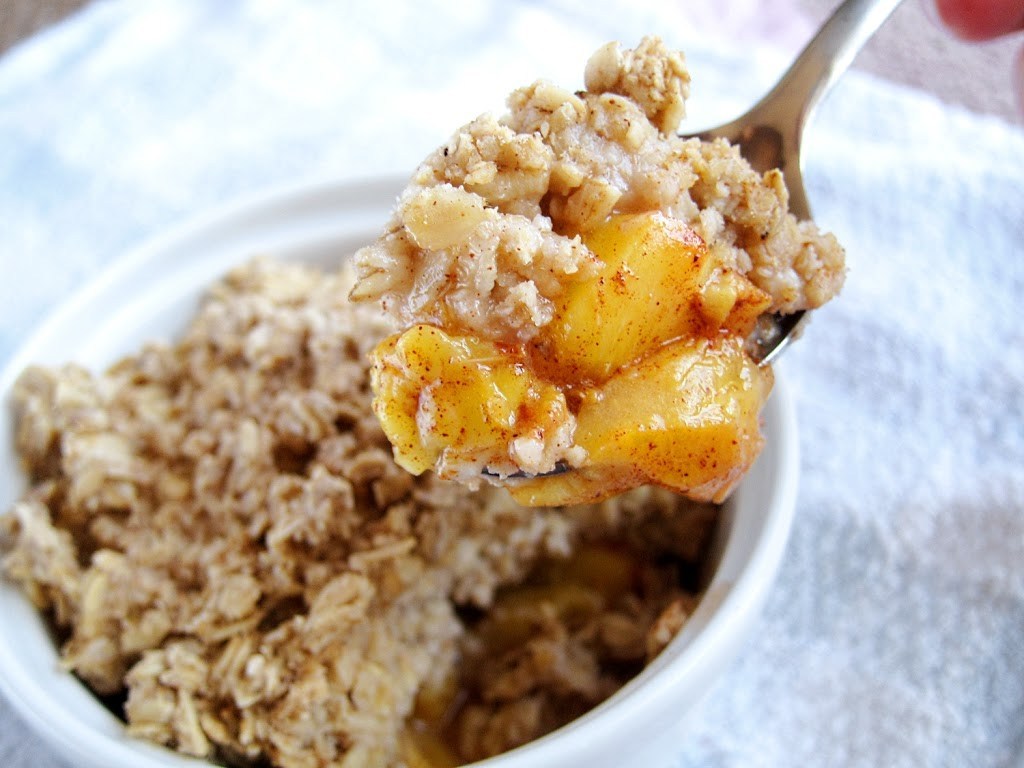 Friday: Peach cobbler baked oatmeal by The Oatmeal Artist
This customizable cobbler for one is warm, gooey, and truly satisfying. The fruit layer is perfectly sweet and pairs wonderfully with the biscuit-like oatmeal topping. Even better? The recipe works with both fresh and frozen fruit, so you don't have to wait for peach season. You can also get creative and swap the peaches for your favorite fruit or fruit mix.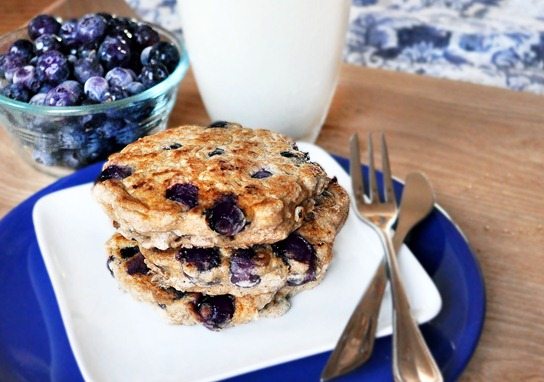 Saturday: Blueberry pie pancakes by Chocolate Covered Katie
The weekend calls for stacks of big, fluffy, fat pancakes that fill the home with their subtle yet oh-so-enticing aroma, which is why we're loving these blueberry-studded beauties from Chocolate Covered Katie. The recipe includes a suggestion to serve with a blueberry compote. Our advice? Do it. Simmer half a cup of blueberries with a dash of stevia and a squirt of lemon until thickened (approximately 10 minutes), then slather your pancakes with even more blueberry goodness.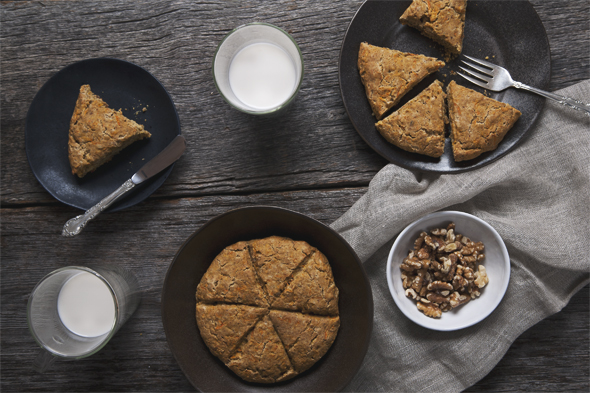 Sunday: Carrot cake scones by Pickles and Honey
This is the one carrot cake recipe that doesn't need vegan cream cheese frosting. Hearty, moist, and flavorful, these scones will bring you sweet satisfaction without the sugar crash. For a lower fat option, omit the walnuts. You can also substitute the shredded carrots for zucchini. Pair these with a cup of coffee or almond milk latte, and embrace a relaxing, lazy Sunday as you nibble on these healthy vegan treats.

Tanya Flink is a vegan, foodie, and certified Master Personal Trainer based in Orange County, CA.