San Francisco-based startup The EVERY Company just unveiled the world's first animal-free egg whites. Founded in 2014 as Clara Foods, EVERY is on a mission to dismantle the factory farm model by creating functional animal-free proteins using precision fermentation. After more than seven years in development, EVERY is launching ClearEgg, the first of a suite of animal-free egg products that functions as a clear-colored protein boost in products such as nutritional drinks, foods, or supplements.
"Our new branding, EVERY, conveys our vision to fundamentally transform the food system for the 21st century so that every human, everywhere can enjoy the food they know and love without harming our planet or animals in the process," EVERY CEO and Founder Arturo Elizondo said in a statement. "The EVERY brand name embodies our values of collaboration and optimism, and our belief that by working together we can build a more sustainable future for everyone."
In 2019, EVERY closed a $40 million funding round led by global ingredient provider Ingredion, which will distribute its ClearEgg to companies that can use it in hot and cold beverages, acidic juices, energy drinks, and carbonated and clear beverages, as well as snacks and nutrition bars. "In launching EVERY ClearEgg, we have surpassed what is possible with plants and animals, to create a groundbreaking new protein that offers brands culinary functionality and versatility they've never seen before," Elizondo said.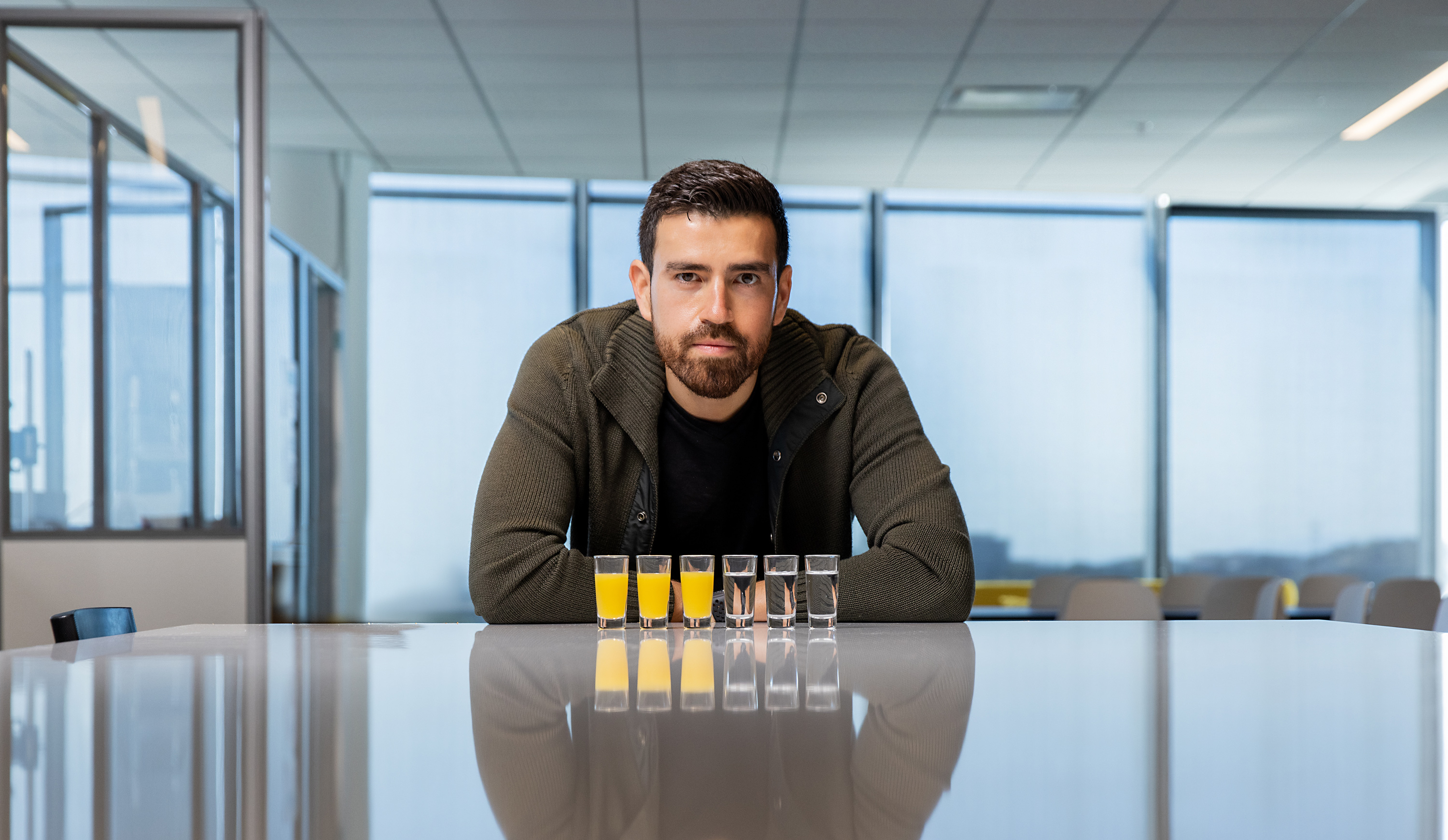 Cracking the code to animal-free eggs
On a mission to decouple proteins from the animals that produce them, EVERY uses precision fermentation to create its animal-free eggs by inserting a DNA sequence that would be found in egg protein into yeast. The yeast is then fed sugar which it converts into protein. The end result is an egg-identical protein that is free from sugar and GMOs, made without using a single animal. Previously, the startup used its process to create the world's first animal-free pepsin—an enzyme typically derived from the stomachs of pigs.
While EVERY is initially targeting the ingredients sector, the startup will announce a co-branded launch with its first retail customer later this year. EVERY has also partnered with BioBrew and the global investment and innovation group of AB InBev to brew its animal-free protein using precision fermentation at scale. Eventually, EVERY aims to create a variety of functional animal-free egg (and other) proteins, making treats like vegan meringues—and other products that rely mostly on eggs for texture or flavor—a possibility.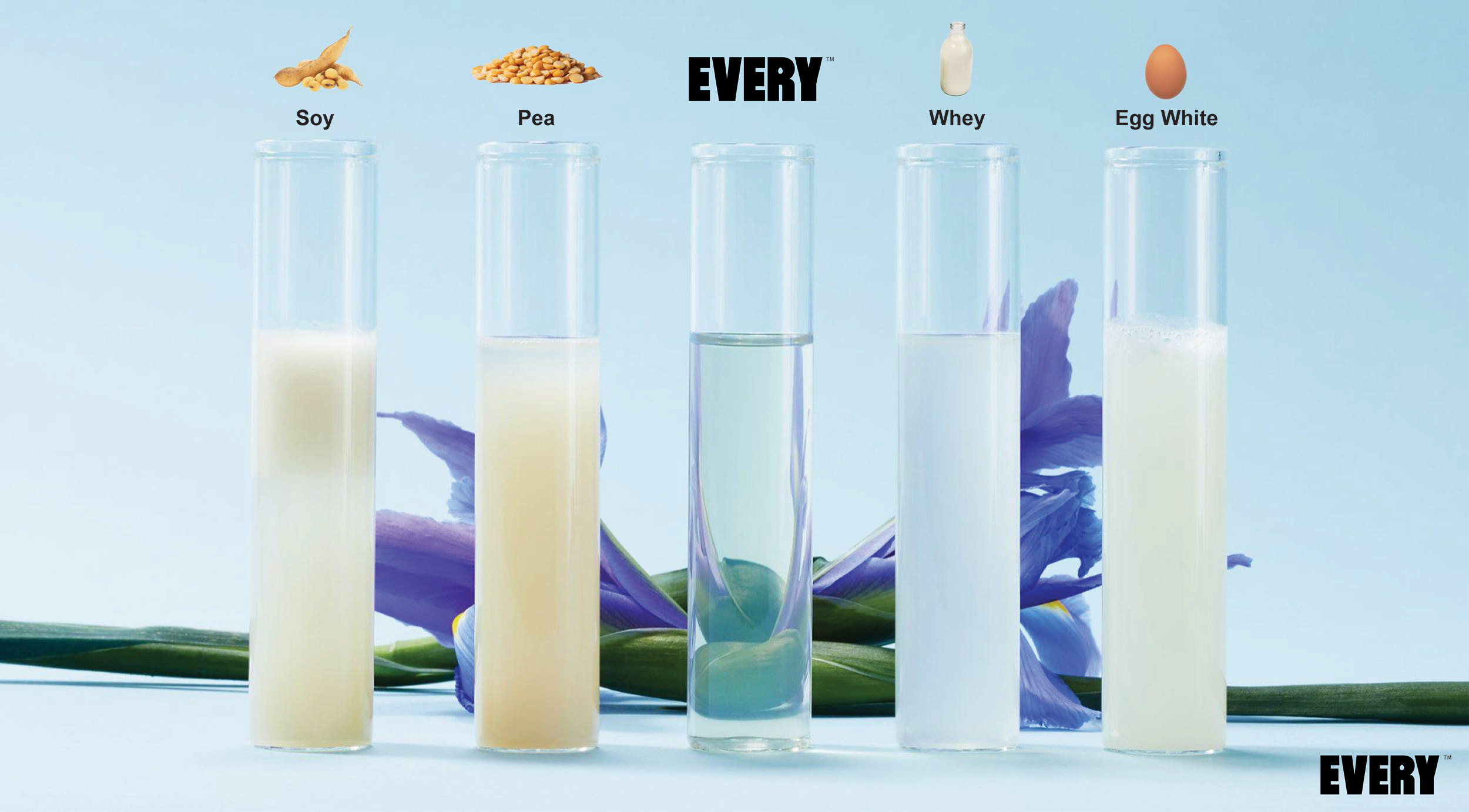 "We are excited by the potential of EVERY ClearEgg, which enables growth and innovation in new markets within the food and beverage categories," Michael Natale, Global Plant Based Proteins Platform Leader of Ingredion, said in a statement. "EVERY ClearEgg's unique functionality is animal-free, which supports the growing needs of consumers who are looking for sustainable, healthy protein alternatives."
EVERY is part of a growing number of startups using precision fermentation to create alternatives that are nearly indistinguishable from the animal products they replicate. The most well-funded startup in this space is Perfect Day which developed animal-free whey that is now being used as a base for creating dairy-identical vegan alternatives to gelato, ice cream, and cheese.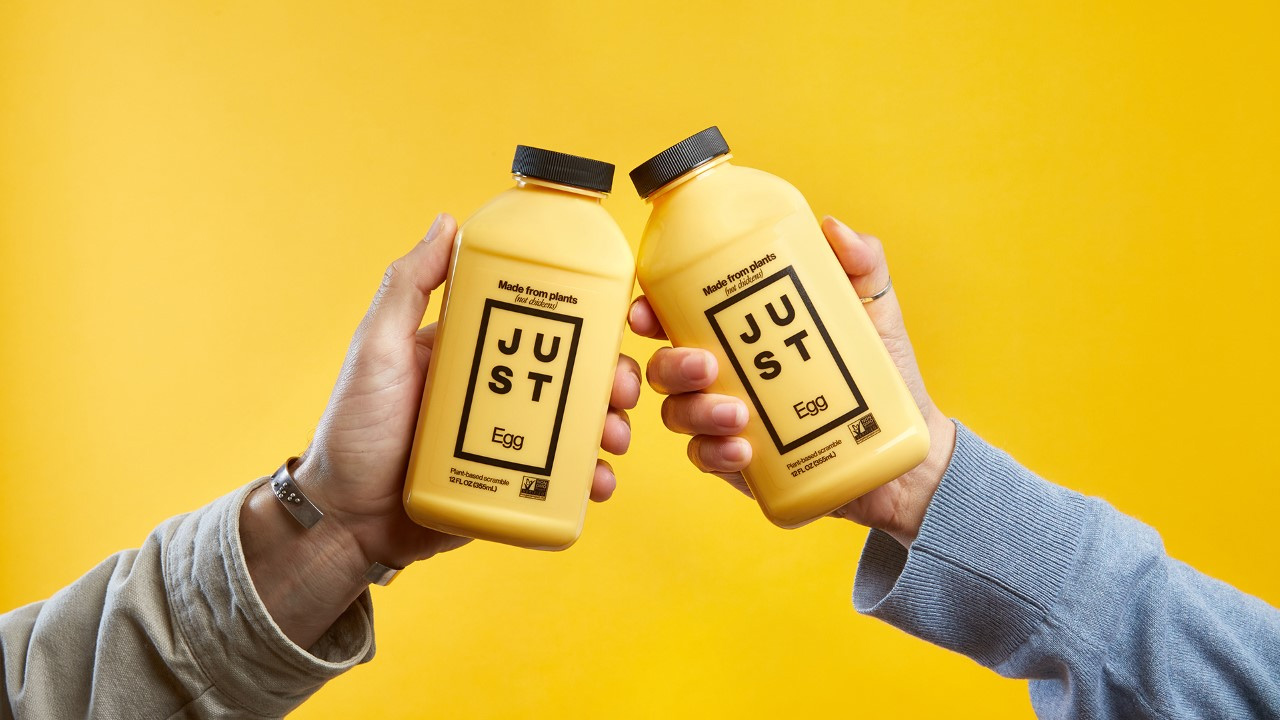 Vegan eggs on the rise
JUST Egg—made by California food technology startup Eat Just—is the largest player in the vegan egg industry. In retail since 2019, the mung bean-based egg replacer is now available far and wide, including at street food stalls in China; restaurants in South Africa; and at your local retailer, sold right next to the chicken eggs it was developed to replace. To that end, JUST Egg has now sold the chicken-egg equivalency of 165 million eggs.
But JUST Egg isn't the only vegan alternative to eggs on the market. Startups around the world are recreating the egg, whole and in parts, without any need to exploit chickens. Canada's Nabati Foods—which recently began tradition on the Canadian Stock Exchange—makes its Plant Eggz using a patent-pending process from an uncommon legume. The vegan egg replacer is made with lupin beans and pea protein, and unlike other vegan eggs on the market, it is soy-free and gluten-free.
In Singapore, Float Foods is recreating eggs from a combination of legumes. The startup's OnlyEg—which will debut commercially next year—is a whole vegan egg that includes both a yolk and a white that can be used in place of chicken eggs in a variety of dishes.
Over in the United Kingdom, OGGS launched its flagship product, OGGS Egg Alternative Aquafaba, in three major retailers across the UK in 2020. The company's liquid vegan egg replacer is made from aquafaba—the brine left over in a can of cooked chickpeas—and whisks, binds, and emulsifies just like a traditional egg. OGGS also offers a variety of baked goods made with its own egg replacer and since its launch, OGGS has saved more than 1 million chicken eggs by using aquafaba instead of animal-derived eggs in its cakes.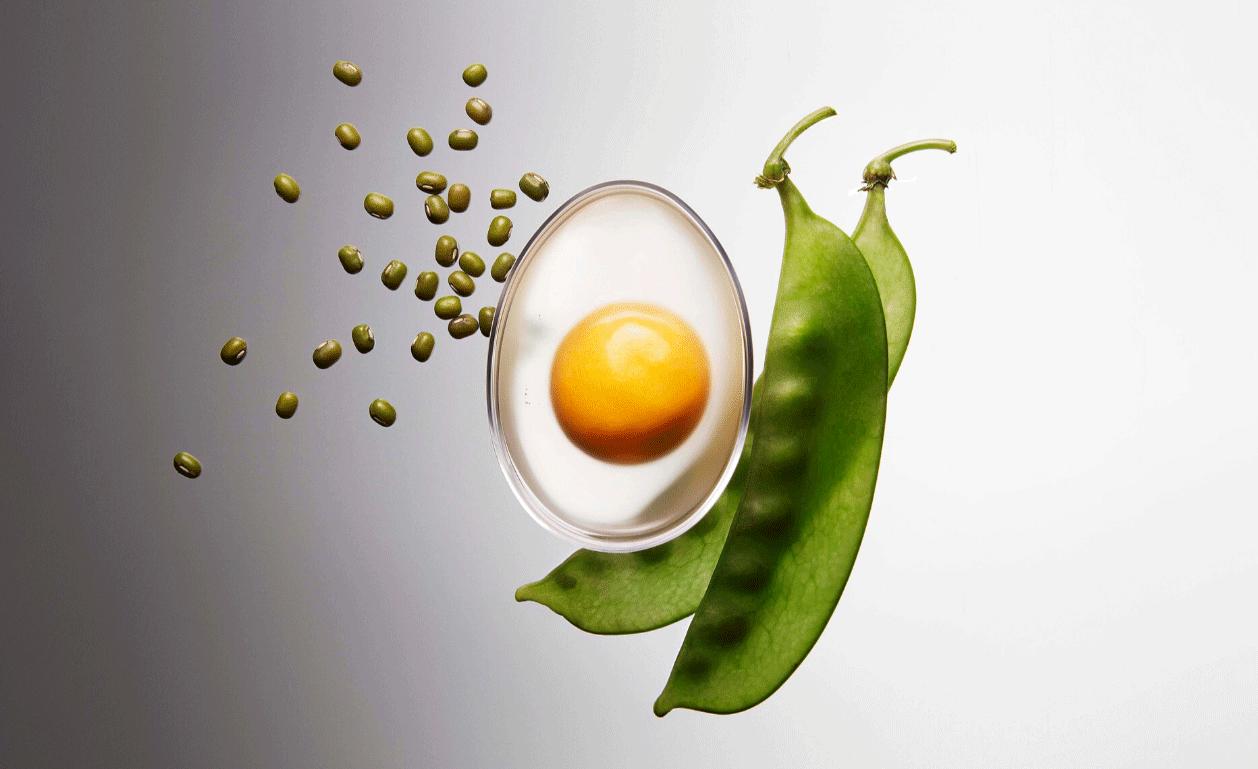 And in France, biologists Philippine Soulères and Sheryline Thavisouk have recreated the entire egg from a blend of proprietary plant-based ingredients under their startup Le Papondu. The vegan egg contains a similar nutritional profile to, and is as versatile as, a chicken egg, and meets the needs of vegans and those with egg allergies. The duo also went a step further by encasing the egg in a shell that even cracks the way chicken eggs do, removing any remaining barrier to using their plant-based version instead of its animal counterpart.
For more about vegan eggs, read:
China's Major Chain Dicos Replaces Eggs With Vegan Just EggNew Vegan Egg Makes Its US Restaurant Debut In Alabama
How to Bake Vegan: The Ultimate Guide to Egg, Milk, and Butter Substitutes