Vegan brand Lightlife has debuted a new whole-muscle vegan chicken that is exclusively available in the prepared foods section at more than 500 Whole Foods Markets (WFM) in the United States and Canada. WFM's culinary team will use the unbreaded plant-based chicken in a variety of recipes, such as vegan chicken salad, or by dicing, slicing, shredding, or serving it whole at the grocery retailers' hot bar, cold salad bar, and grab-and-go offerings.
"Whole Foods is known for its high-quality, nutritious, and convenient meal options, and we are excited to partner and launch this innovation to satisfy their customers," Jitendra Sagili, Chief Research, Development and Food Technology Officer of Greenleaf Foods, SPC (parent company of Lightlife), said in a statement. "This unique, versatile design is the result of collaboration with the Whole Foods Market's culinary team that has a taste, color, and pull-apart texture that delivers on chicken experience."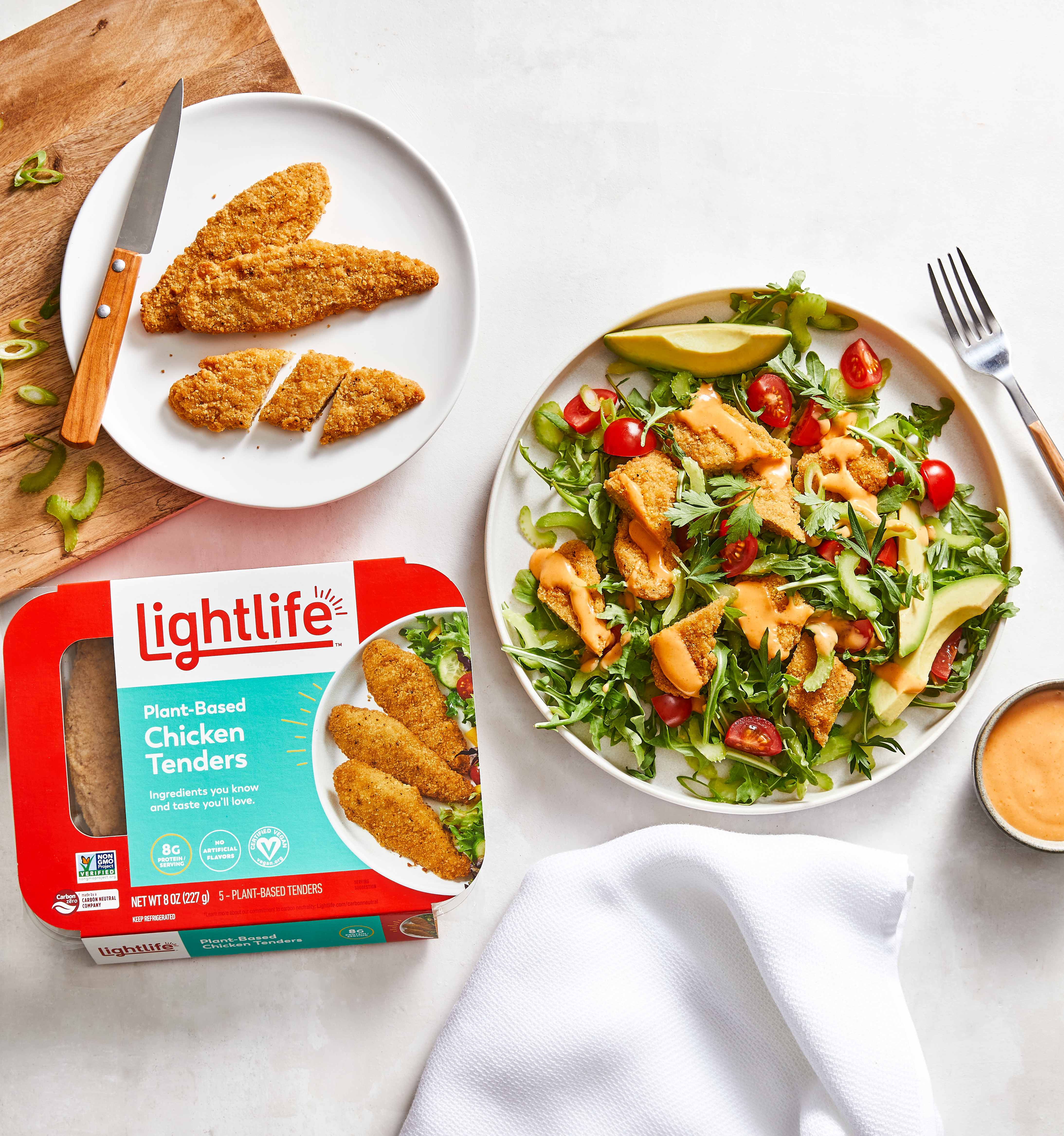 Lightlife takes on vegan chicken
The new vegan chicken is made from chickpea flour and pea protein and is said to have the taste, color, and pull-apart texture that mimics traditional white chicken meat. The new offering comes on the heels of Lightlife's introduction of breaded vegan chicken tenders and fillets in retail outlets—the first breaded plant-based chicken designed to be sold alongside fresh meat at grocers.
"Lightlife's Plant-Based Chicken is a great product to add to our portfolio," Chef Amy Eubanks, Principal Program Manager of Global Culinary Development at Whole Foods Market, said in a statement. "It's super tasty and works great as an alternative for chicken. I'm looking forward to the bright future we have with Greenleaf Foods and the innovations they have on the horizon."
Lightlife was founded in 1979 as a vegetarian company and removed all animal ingredients in 2017 shortly after its $140 million acquisition by Canadian meat giant Maple Leaf Foods. The brand's foray into vegan chicken adds to its growing portfolio of plant-based meat products such as burgers, hot dogs, sausages, and deli meats. In recent years, the brand has expanded its products into the foodservice sector. In August 2020, Lightlife partnered with international fast-food chain KFC to offer a full vegan Plant-Based Chicken Sandwich at all of its locations across Canada after a wildly successful trail of vegan chicken options at one location in Mississauga, ON—where it sold over a months' worth of sandwiches in six hours.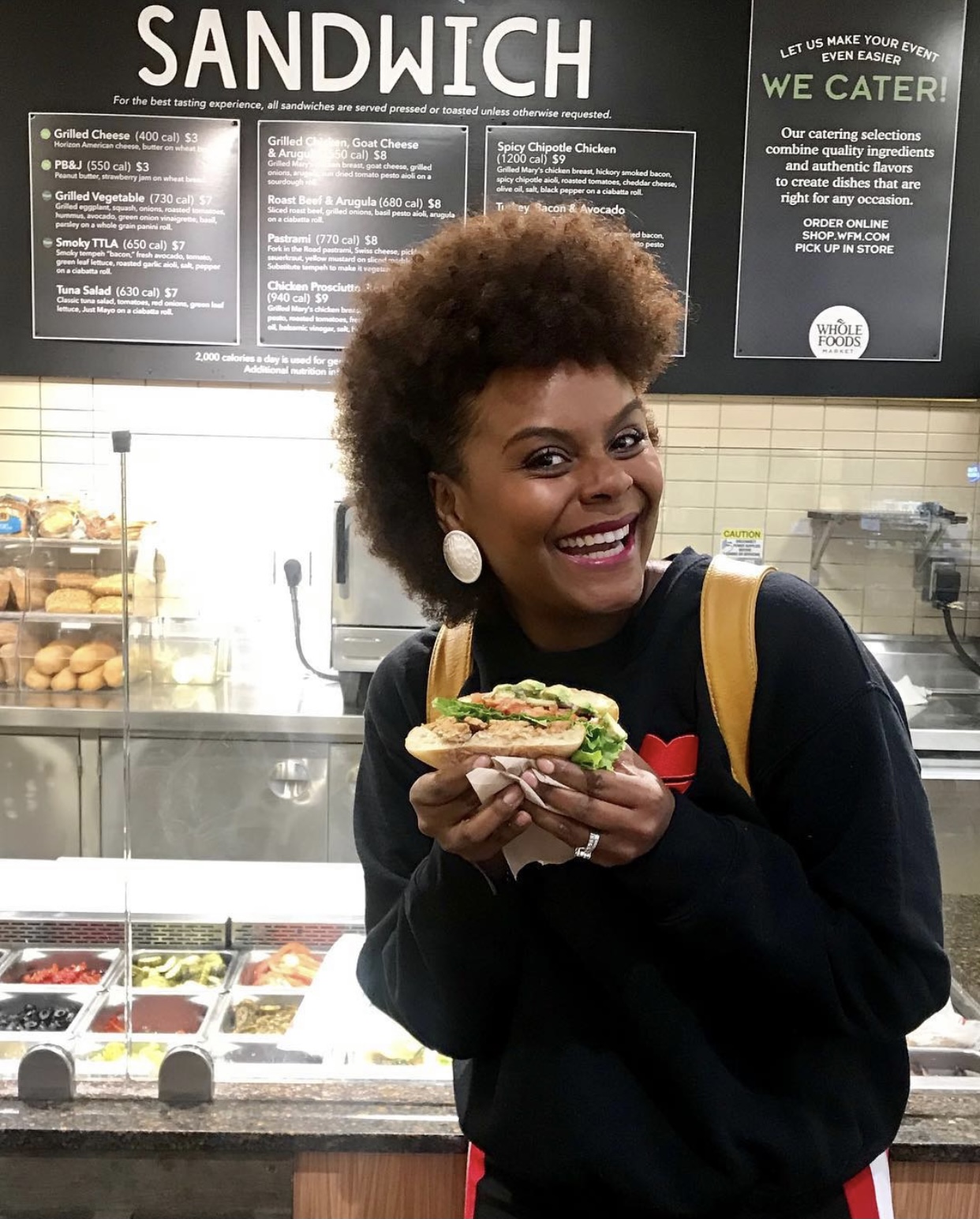 The vegan BLT craze
This is not the first time Lightlife products have been offered in WFM's prepared foods section. In 2018, WFM employee Dennis Horton created a vegan BLT sandwich using Lightlife tempeh bacon, along with garlic aioli, tomato, lettuce, and avocado. It was available at the deli counter of the Santa Monica, CA location of the grocery chain and select locations in the Southwest and Southern Pacific regions.
Shortly after its launch, WFM was hit with a high demand for the sandwich, prompting the chain to expand the offering nationwide. The frenzy began after now-famous vegan actress and influencer Tabitha Brown posted a video to Facebook of herself enjoying the sandwich in her car, exclaiming that the meal was so delicious that her life was changing right before her eyes. "Honey, I'm looking around, and stuff looks different," Brown joked. "That's how good it is." Shortly after the video went viral and customers began requesting the sandwich at their local stores, WFM responded to the increased demand for the sandwich by publishing a blog post dedicated to Brown and expanding the availability of the now-famous sandwich to more than 150 additional locations nationwide—with an additional 14 locations in Canada.
For more on vegan chicken, read:Vegan Fried Chicken Brand Is Coming to the US to Help KFC Level-UpBeyond Meat's Vegan Chicken Tenders Are Coming to WalmartThis Vegan Chicken Is Made to Help Omnivores Ditch Meat