Actress Tara Reid—known for her starring roles in American Pie and Sharknado—is the latest celebrity to use vegan cactus leather. The 45-year-old actress just released the Kura Bag, a handbag she created in partnership with Vietnamese designer Michael Kuluva. The vegan Kura Bag is crafted to have just enough space to hold essentials, comes with a detachable shoulder/crossbody strap, and is adorned with gold hardware and a special string of beads made from semi-precious stones that makes each bag unique.
This week, Reid appeared on Los Angeles news station KTLA to discuss her new Kura Bag. "Literally, it looks like leather but it's made out of cactus and it's incredible," Reid said during the interview. "When you look at it you [think] 'how can it not [be leather]?' because it looks like leather. You know a lot of companies are going this way now." Reid revealed that she recently attended the Vegan Fashion Week in Los Angeles which she explained was "huge" this year. "It's really the new thing that people are now eco-friendly," she said.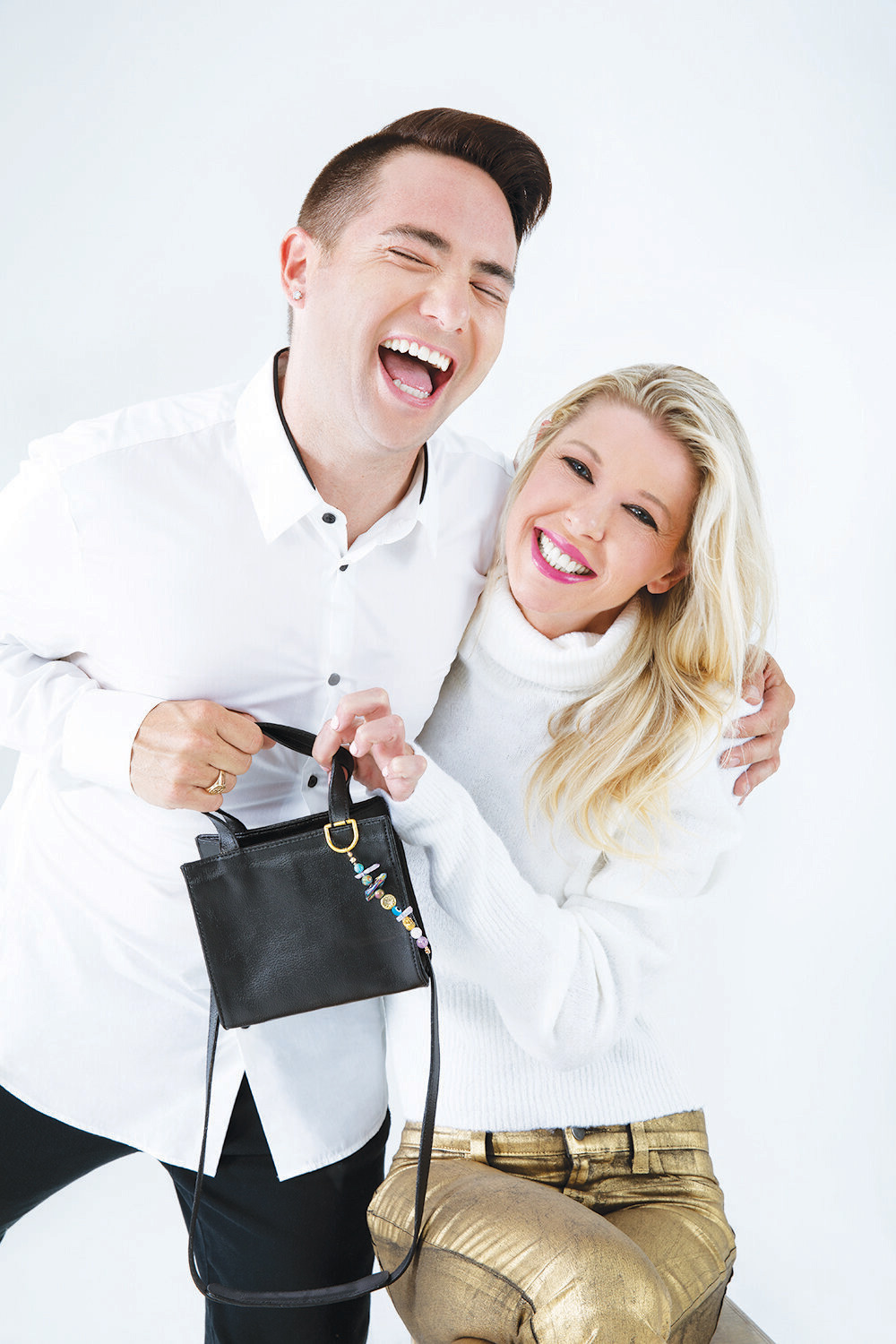 The actress found inspiration for the vegan handbag from her experience in Sedona, AZ, where she spent time during the COVID-19 lockdown and was inspired by beads and sustainable fashion. She beads every bag personally and includes an "evil eye" bead, which is believed to protect wearers from bad luck. "It's a bag that makes you feel safe and good and loved," she said.
The Kura Bag ($449) is available for a limited time through Michael Kuluva's website.
What is vegan cactus leather?
Vegan cactus leather is an alternative to animal leather that is friendlier to the planet and animals. Instead of feeding, raising, slaughtering, and skinning a cow, cactus leather only requires the growing and harvesting of cactus plants. The vegan leather that comes from cactus is on par with its animal counterpart in terms of breathability, flexibility, and durability.
The most popular vegan cactus leather is Desserto, a material created by Mexican entrepreneurs Adrián López Velarde and Marte Cázarez. Made from nopal—a type of cactus that is endemic to Mexico—the award-winning vegan leather is partially biodegradable and lasts at least 10 years. Since its launch in 2019, Desserto has made its way into a variety of fashionable and functional items, including a pair of "Los Cactus" boxing gloves made by athletic brand Sanabul.
Celebs get behind vegan leather
While luxury used to be defined by animal products such as furs, feathers, and leather goods, a new era of high fashion—one where sustainable vegan materials take center stage—is being embraced by celebrities. In addition to Reid, supermodel Amber Valletta is also a fan of vegan cactus leather. When Valletta was tasked with reimagining the K/Kusion bag made by late designer, and her dear friend, Karl Lagerfeld, the supermodel chose Desserto to give the bag a sustainable profile.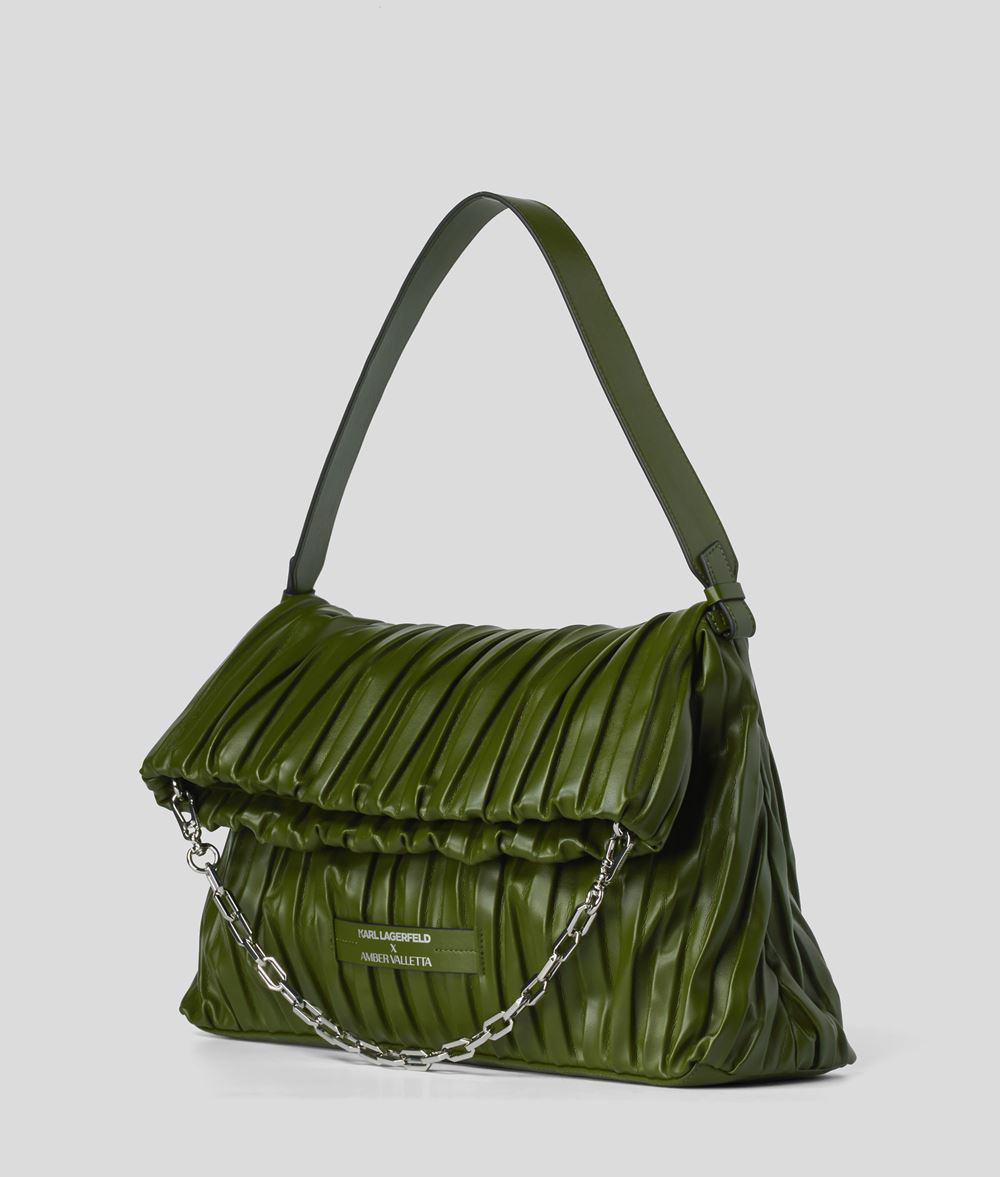 Representing the first collaboration for the luxury fashion house, the Lagerfeld x Amber Valletta collection featured other items made from the vegan cactus leather, including a wallet and card holder. A second Lagerfeld x Amber Valletta collection with ready-to-wear clothing is set to debut for spring 2022.
In addition to cactus, entrepreneurs are creating the next generation of vegan leather from a variety of plants, including pineapple, apple skins, and mycelium (mushroom root systems)—and the latter just made its runway debut. Eco-conscious designer Stella McCartney—the daughter of The Beatles' guitarist and longtime vegetarian Paul McCartney—worked with startup Bolt Threads to craft a vegan leather handbag made from Mylo.
The startup makes Mylo using the fast-growing root systems of mushrooms instead of cows for a much more environmentally friendly material that does not support the cruel cattle industry. Lululemon, Adidas, and fashion group Kering are also working with Bolt Threads to create unique mushroom leather goods that are slated to debut in the coming months.
For more about vegan leather, read:Dole Strikes Deal To Turn Its Pineapple Leaves Into Vegan LeatherNike's Iconic Air Force Ones Get A Vegan Pineapple Leather Makeover
Gucci Debuts Vegan Leather Sneaker Line Made From Wood Pulp