Next month, Swedish brand Oatly will begin rolling out its first vegan ice cream bar line at 3,000 stores across the United States. Like other Oatly products, the new ice cream bars are made with an oat milk base which is enrobed in a rich chocolate shell. The line (which the company refers to as "Oatly on a Stick") will be available in four flavors: Chocolate Fudge, Strawberry Swirl, Salted Caramel, and Vanilla.
"Our new non-dairy frozen dessert bars are fantastic, and I can't wait for people to try them," Mike Messersmith, President of Oatly North America, said in a statement. "We're proving that oatmilk is not just for coffee, cereal, or cooking, but can also be the foundation for great-tasting treats to be enjoyed during celebration moments or when a pick-me-up reward is needed. We are so proud of this product and are very excited to bring it to many frozen aisles across the country soon."
Oatly's new ice cream bar line will be available at a suggested retail price of $5.99 per three-pack at retailers including Target, Wegmans, Schnucks, Harris Teeter, Giant, Stop & Shop, Fresh Direct, and more.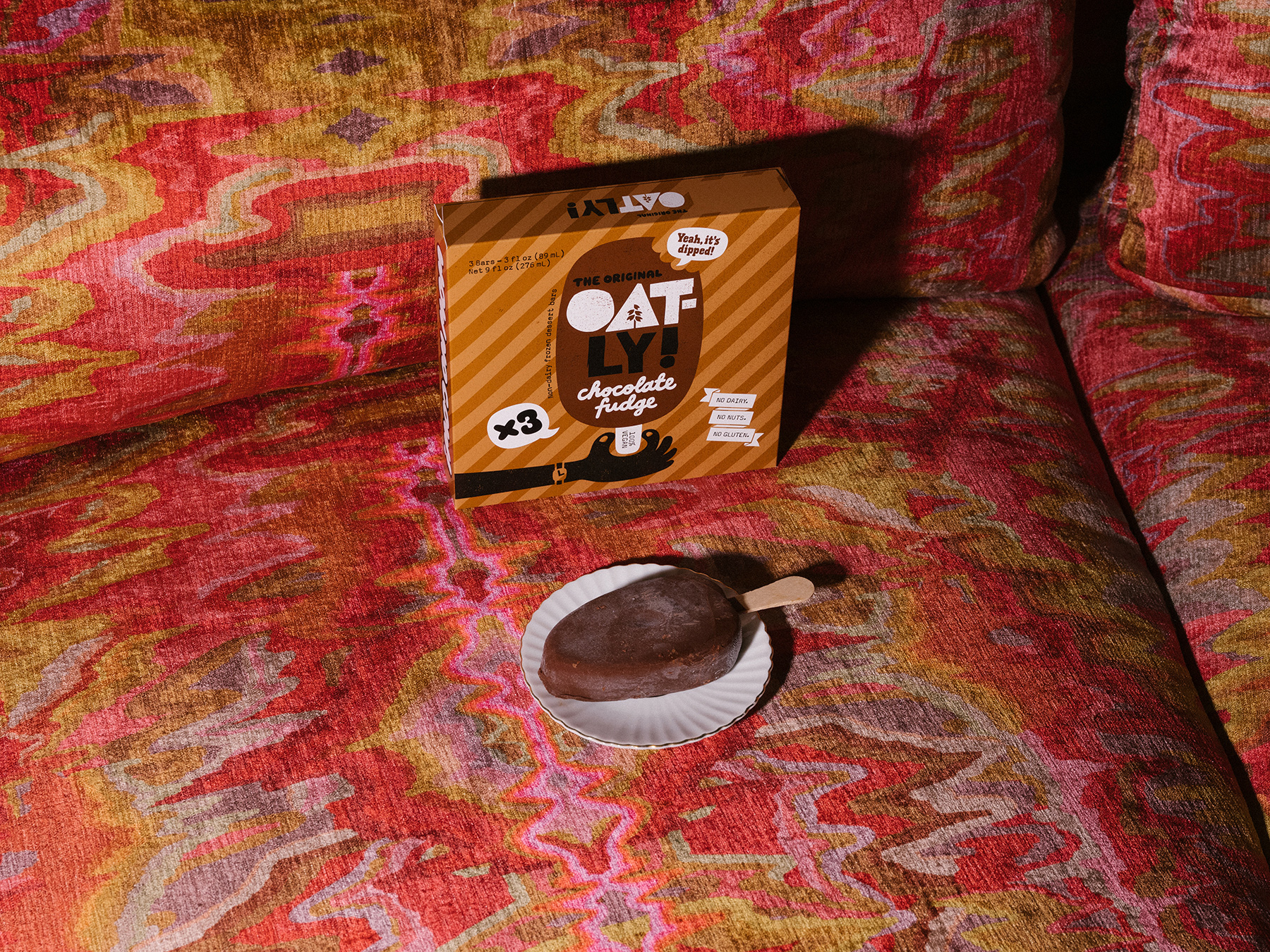 Oatly's vegan ice cream
Oatly has been in the oat milk business for more than 25 years in Europe and entered the US in 2017 by way of New York City coffee shops. After quickly gaining popularity stateside—and launching on Starbucks' national menu—the brand began expanding its product offerings beyond oat milk to include vegan ice cream. In 2019, the company launched Oatly Frozen, a seven-flavor, oat-based ice cream line available in Oat, Vanilla, Chocolate, Strawberry, Chocolate Chip, Mint Chip, and Coffee flavors. Prior to the launch of the line, Oatly deployed a colorful ice cream truck around Los Angeles and at the Eat Drink Vegan food festival where it sampled its ice cream line, espresso-based drinks, and "affogat-oats" (a combination of the two).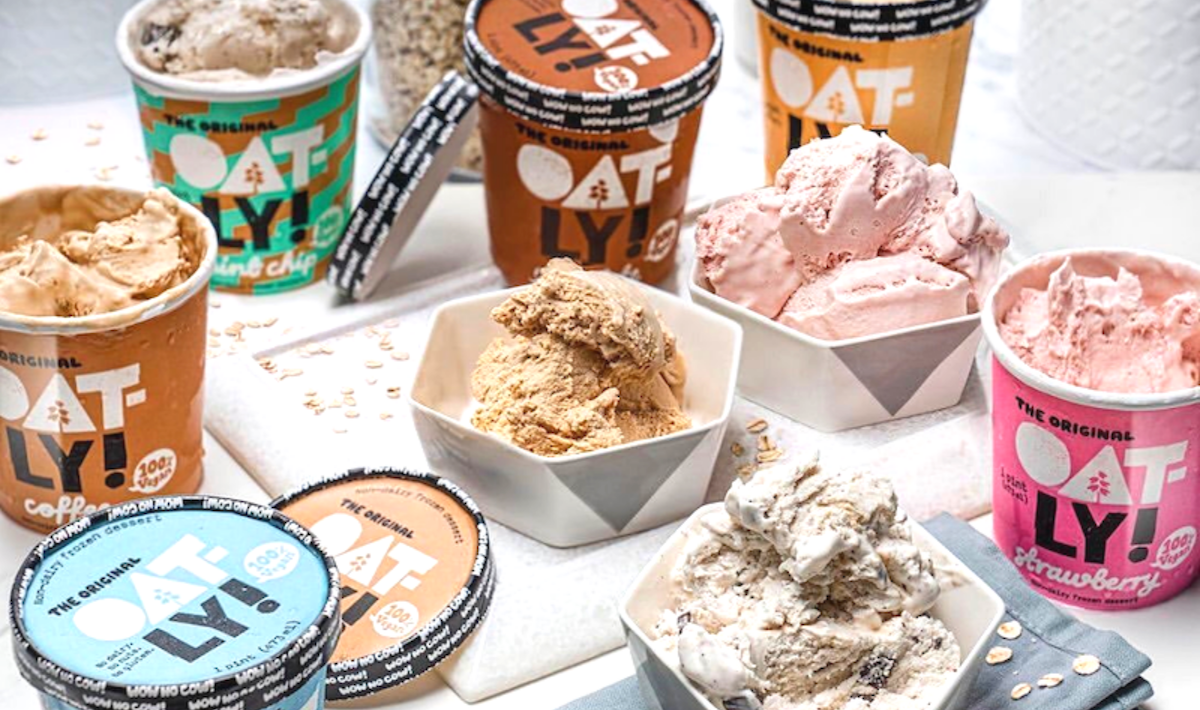 The brand expanded further into the frozen category with the launch of Oatly soft serve. Made for foodservice, the treat was initially introduced through major league baseball stadiums. In April, the vegan soft serve was available in vanilla and chocolate flavors at most concessions at Wrigley Field in Chicago, IL (home of the Chicago Cubs) and Globe Life Field in Arlington, TX (home of the Texas Rangers). This summer, Oatly's soft serve expanded to all 32 locations of New York City-based frozen yogurt chain 16 Handles. There, it is available in four flavors: Vanilla, Iced Latte, Chocolate, and Chai Tea. The popular soft serve is also served by select restaurants nationwide, including Gott's Roadside, which offers the treat at its historic Ferry Building location in San Francisco.
Earlier this year, Oatly became a publicly traded company under the OTLY ticker on Nasdaq and its products continue to perform well. According to a Neilsen study, Oatly's pints are the number one fastest growing distribution brand among existing brands in the overall plant-based ice cream category (excluding sorbet) and the number one dollar growth in total US food sales in that category. The market research firm also revealed that the plant-based ice cream pint category is set to be eclipsed by dairy-free ice cream bars in 2022—both categories in which Oatly now has product lines.
For more about Oatly, read:
Starbucks Is Facing an Oatly Shortage "Due to High Demand"
Oatly Just Launched Its First Vegan Cream Cheese Line in the UK

KFC Just Launched Oatly Vegan Ice Cream in China