Today, plant-based fare is giving meat and dairy a run for its money as more and more people are opting for vegan eats. In honor of another year of next-level vegan grub, here are the 20 most popular recipes you couldn't get enough of on VegNews.com. We can't wait to see what's on the menu in 2022!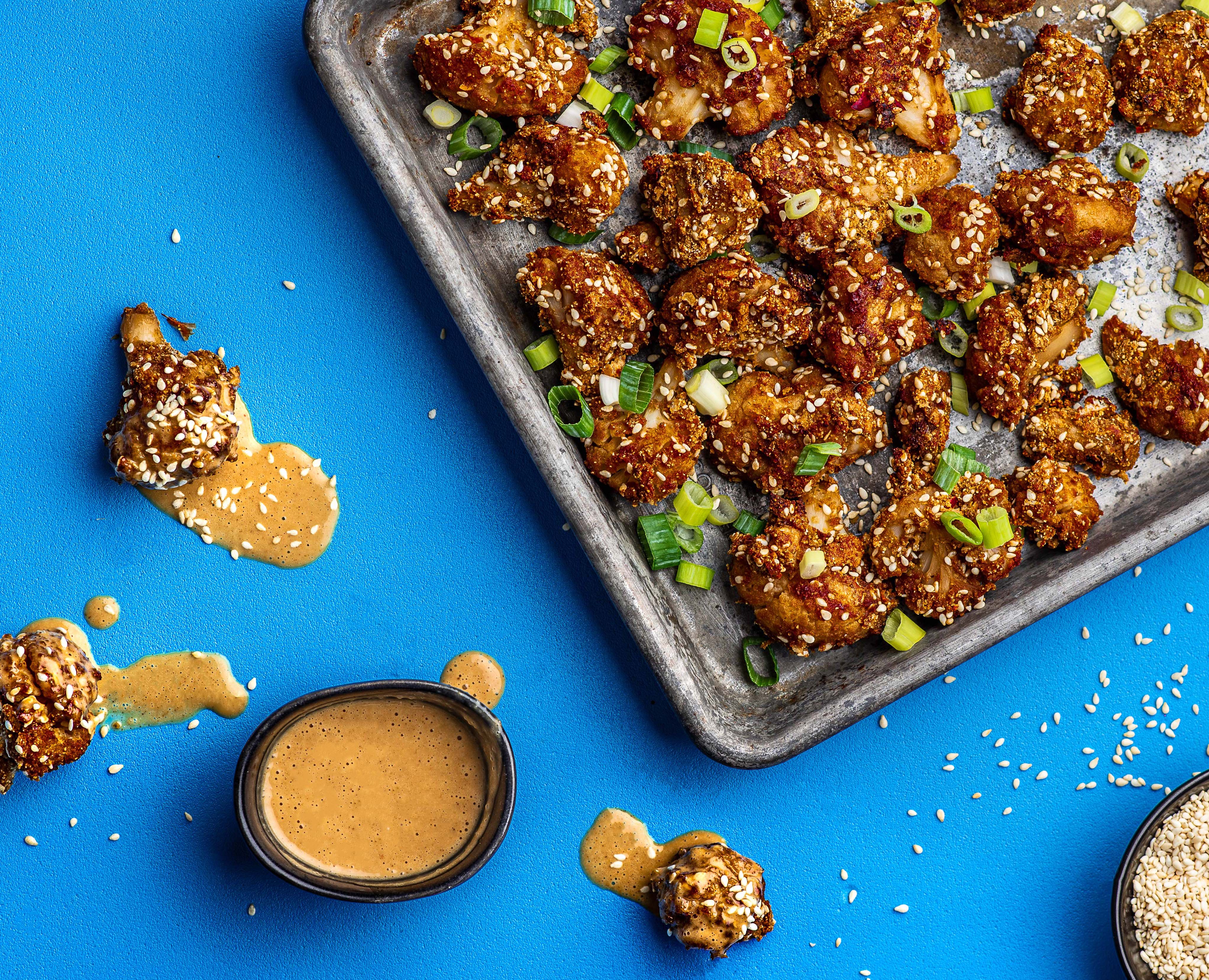 Ashley Madden

1 Vegan Baked Thai Chili Cauliflower Bites
These sweet-and-spicy, crispy, bite-sized apps, complete with silky vegan peanut sauce, earned top billing in 2021—proving the cruciferous vegetable isn't going anywhere in the new year.
Get the recipe here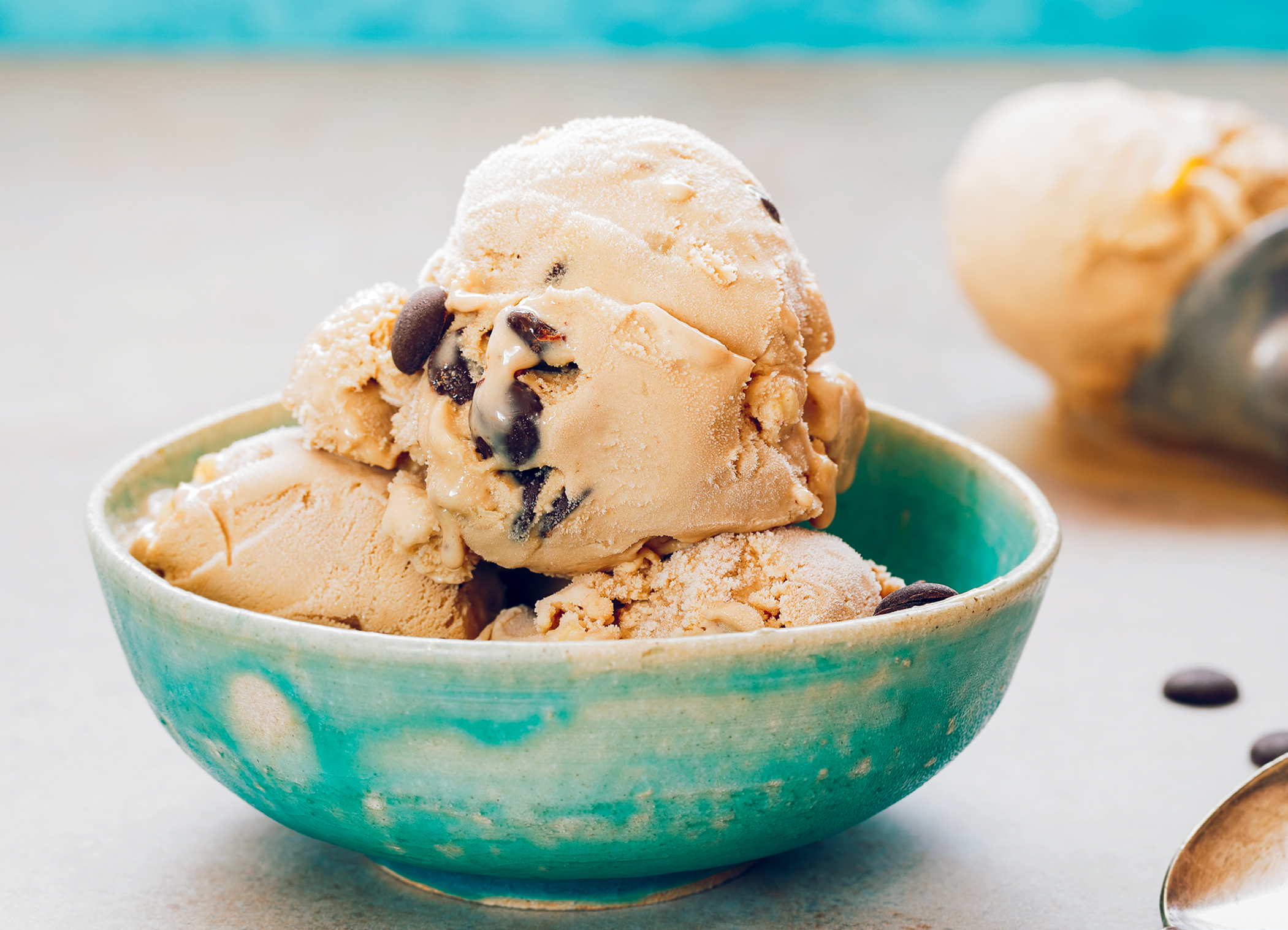 ALLEKO
2 Four-Ingredient Vegan Chocolate Chip Oat Milk Banana Ice Cream
Bananas, not dairy, make up the base of this luscious chocolate-studded treat. Thanks to a splash of added oat milk, VegNews readers agree: you won't find a creamier scoop of ice cream in any pint.
Get the recipe here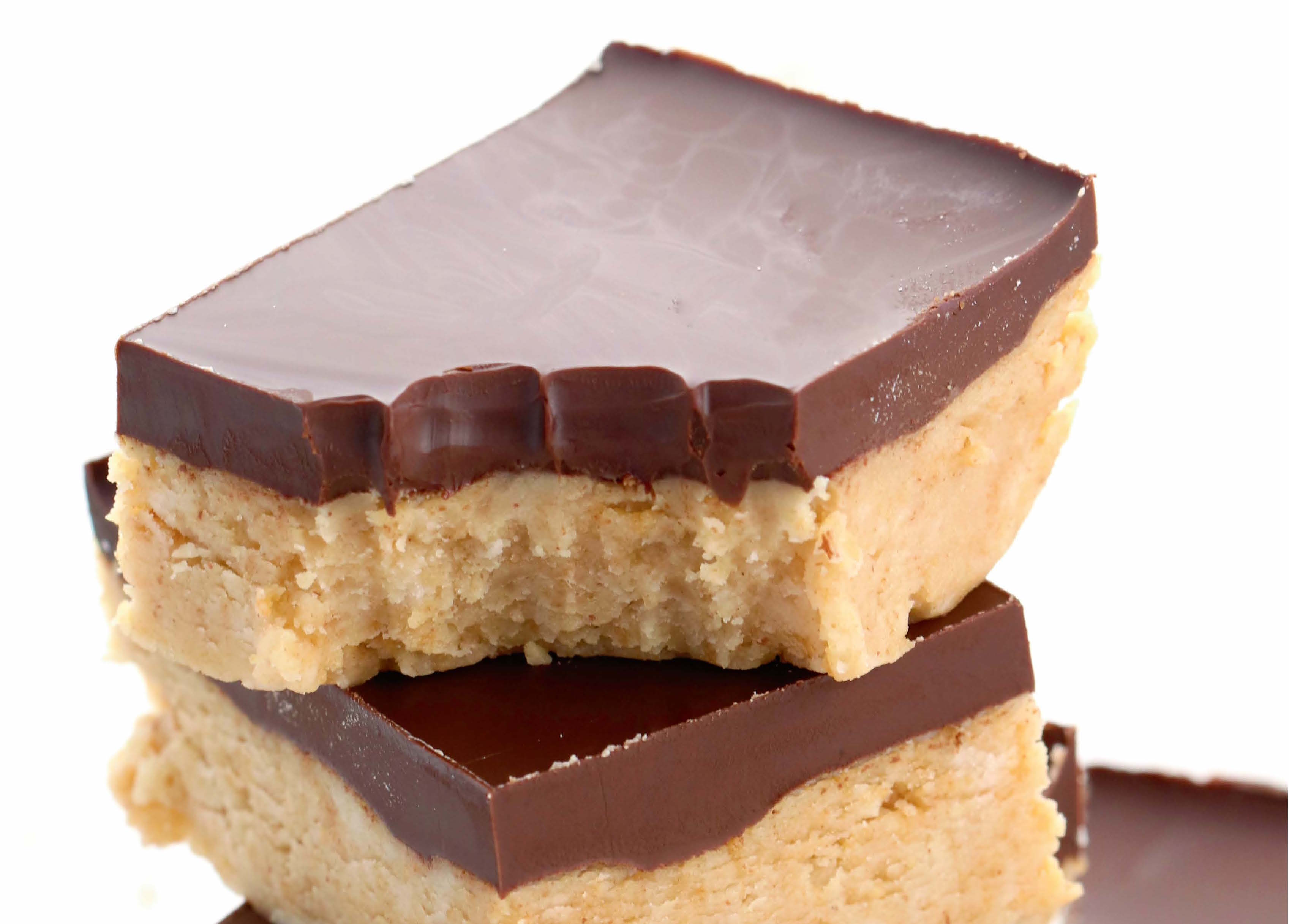 Sam Turnbull
3 Easy Vegan Chocolate Peanut Butter Graham Bars
Step aside, peanut butter cups. These little bars taste just like the nutty chocolate cups from childhood, but are less of a fuss to make. And with endless customizations—use your favorite cookie crumbs and nut and seed butters—we're making these all through the new year.
Get the recipe here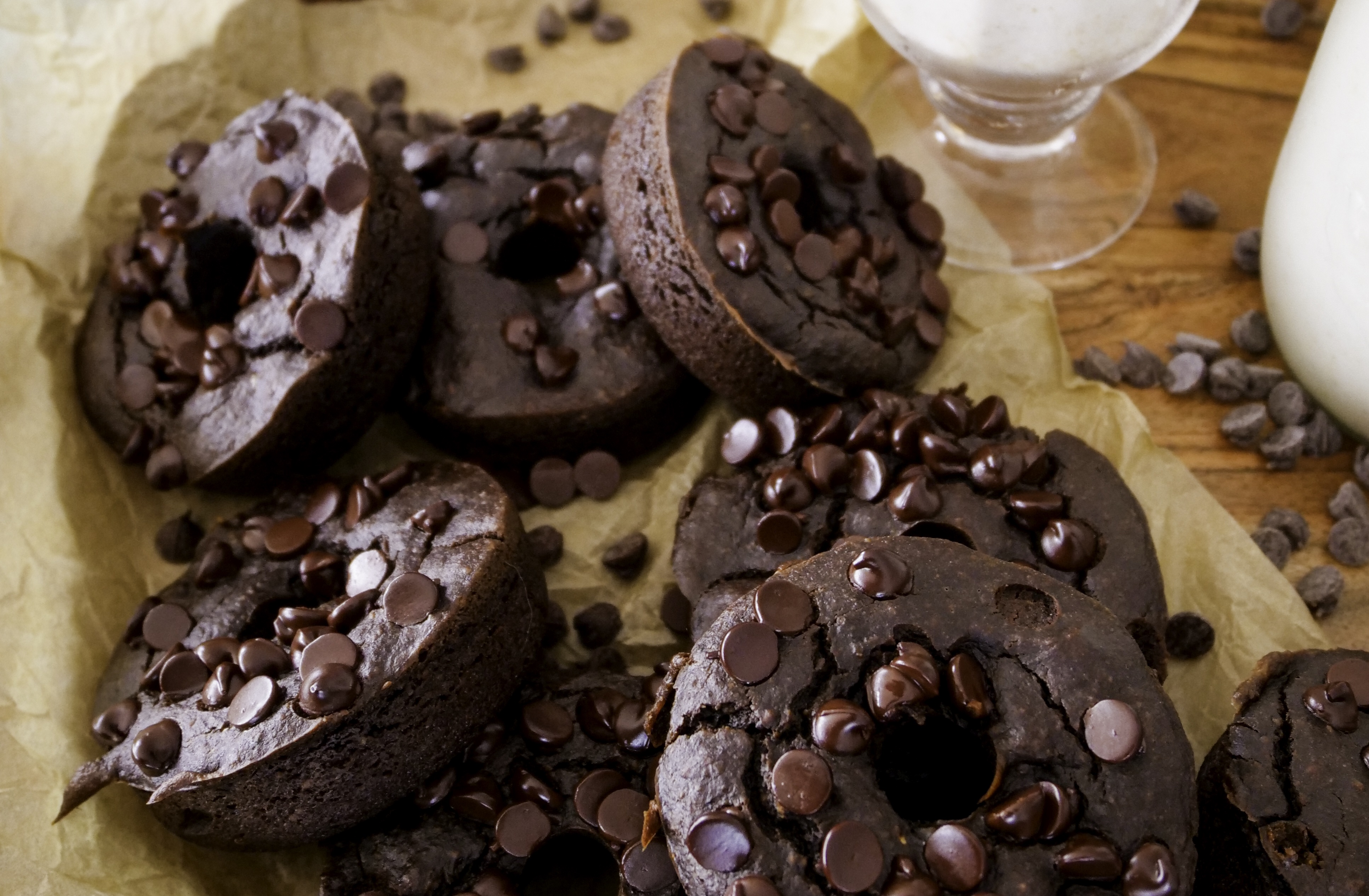 4 Healthy Vegan Chocolate Brownie Doughnuts
A hybrid between brownies, doughnuts, and zucchini bread, these nutritious, chocolaty treats proved to be a great way to sneak in your greens in 2021. Veggies in doughnut form, who knew?
Get the recipe here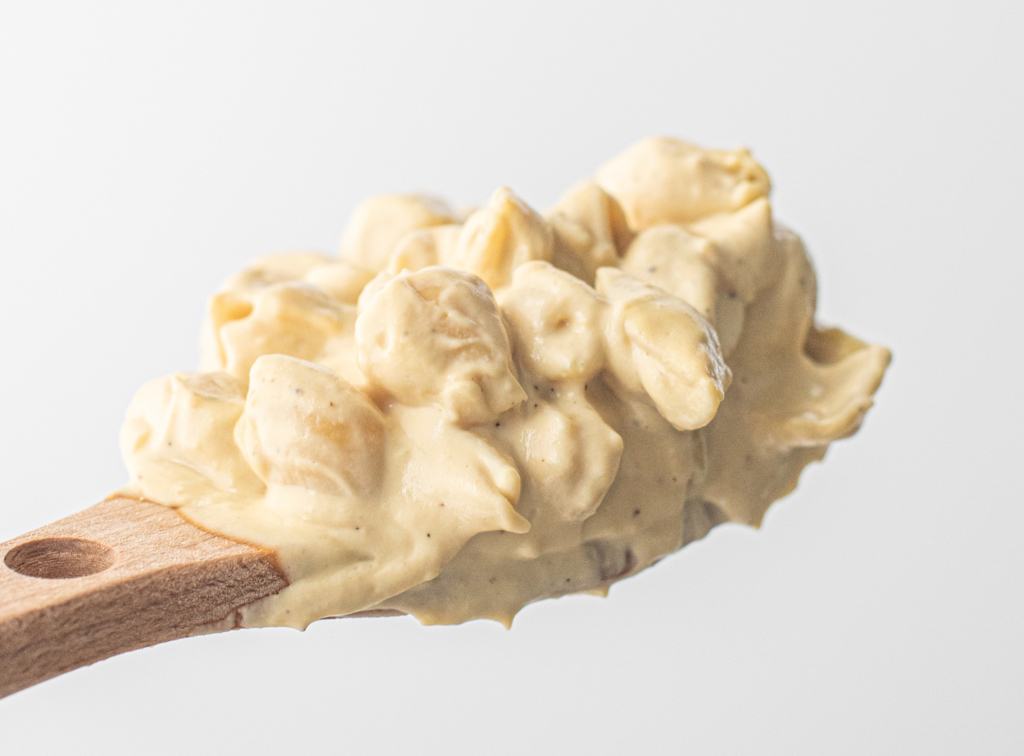 Danielle Keith
5 Creamy Vegan Copycat Panera Mac and Cheese
Rich vegan butter and macadamia milk meld with cashews to create silky smooth, nutty, cheesy sauce molded after the chain's hit white cheddar mac and cheese. This plant-based version has all the same creaminess and comfort, without the animal cruelty.
Get the recipe here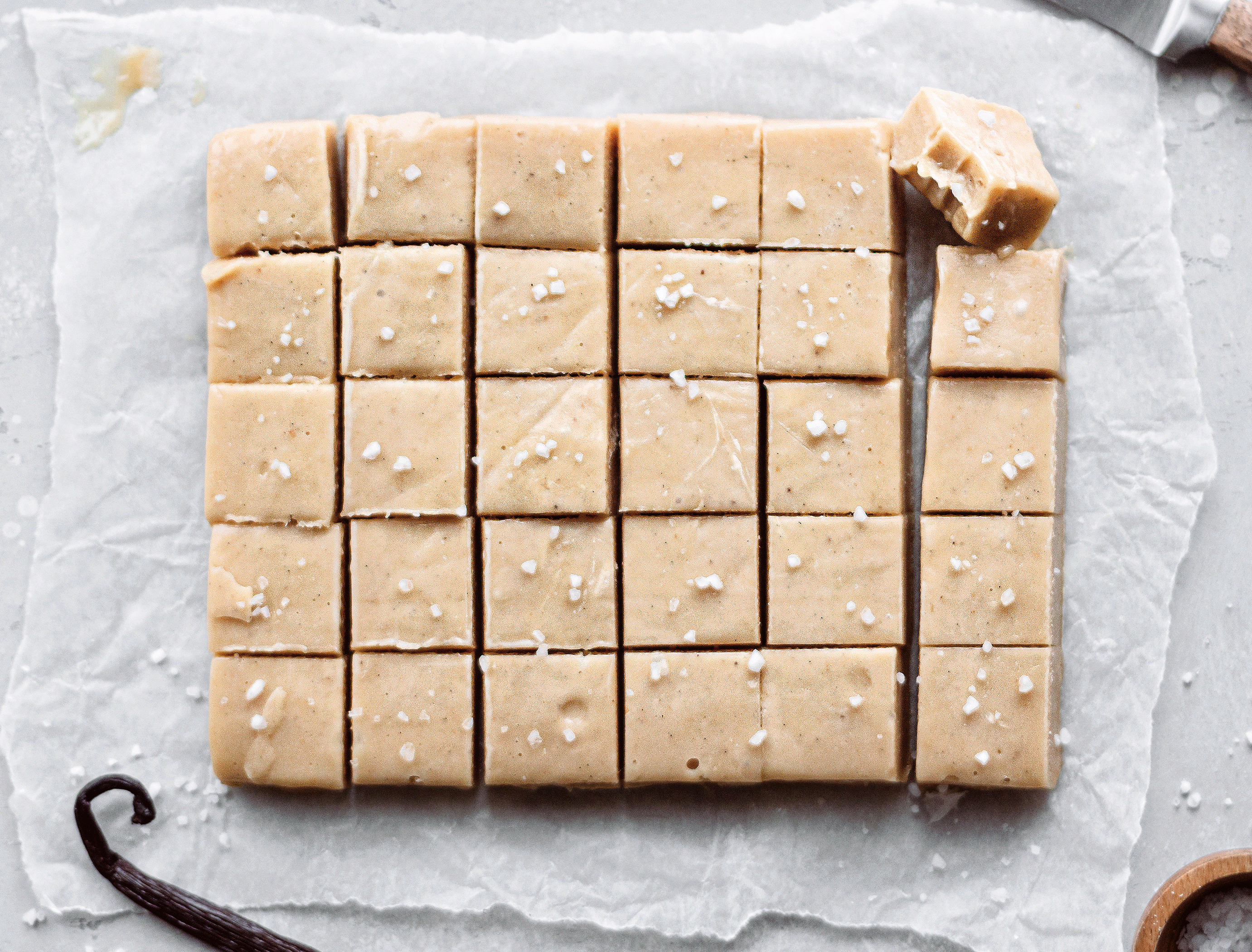 6 Vegan Sweet-and-Salty Vanilla Bean & Cashew Butter Fudge
It only takes three easy steps and six everyday ingredients to prepare this no-bake, sweet-and-salty fudge. Free of refined sugar, this holiday classic retains all its decadence thanks to thick and creamy cashew butter. Don't be surprised if you hear someone yelp, "Fudge, that's good!"
Get the recipe here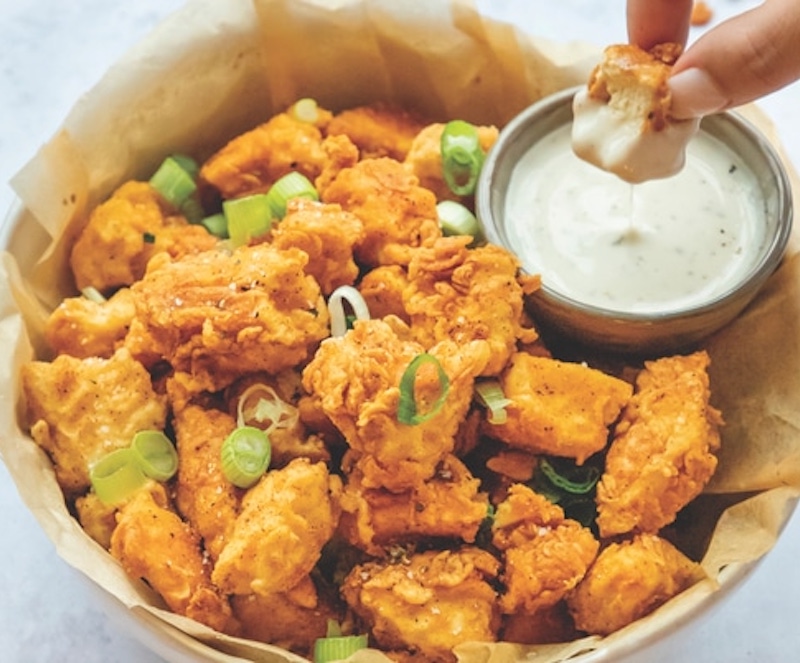 Francesca Bonadonna
7 Easy, Crispy Vegan Popcorn Chicken
Extra-firm tofu is transformed into crispy, golden nuggets, fried to perfection for game day appetizers VegNews readers made again and again. Serve with sriracha mayo, barbecue sauce, or creamy ranch—it's time to get dunking!
Get the recipe here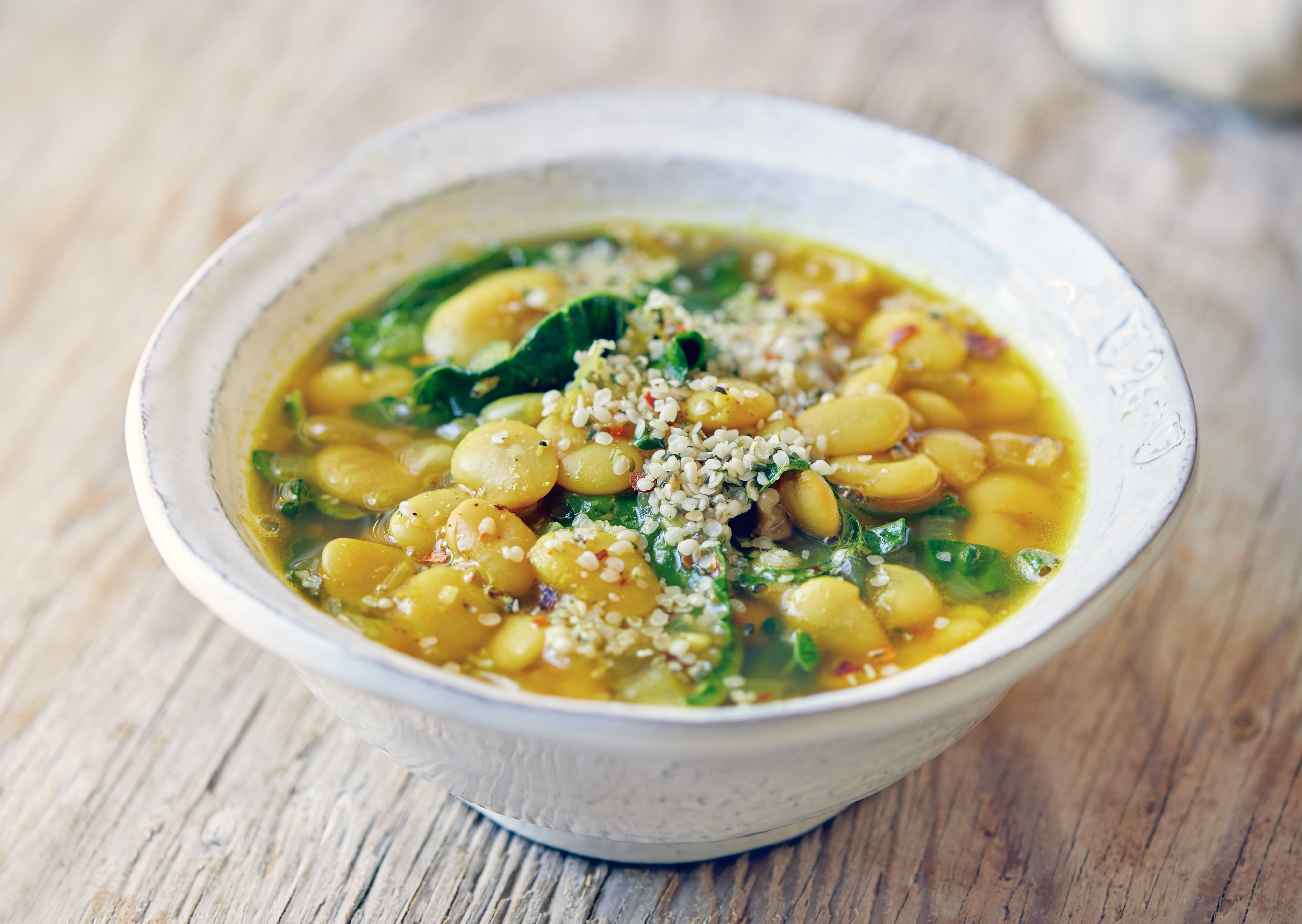 Oliver Barth
8 Vegan Garlicky Butter Bean Soup with Greens
This warming soup is our go-to bowl of cozy for a reason: immune-boosting garlic, anti-inflammatory black pepper, and satiating, protein-packed beans make this easy meal delicious and healthful. 2021 was all about striving for good health, and we're keeping the same energy come January 1.
Get the recipe here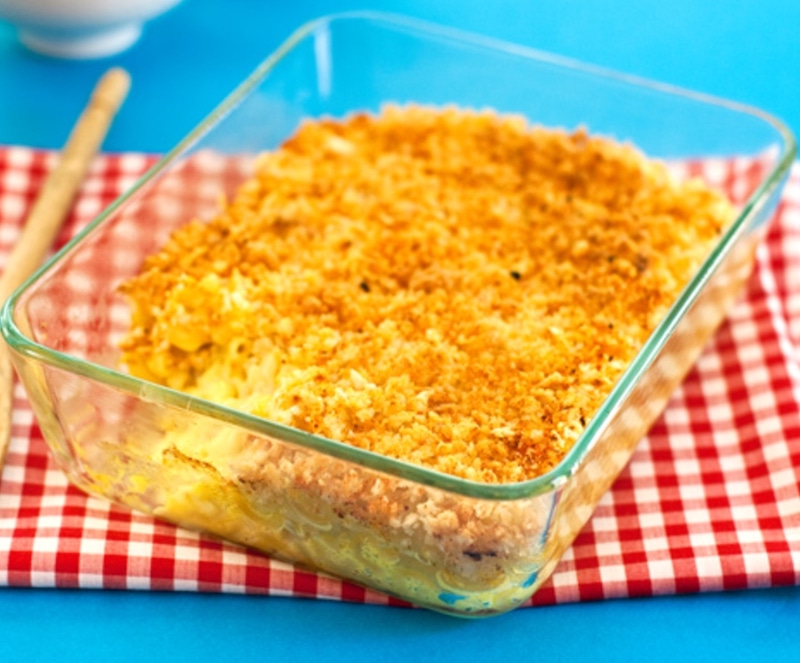 Hannah Kaminsky
9 The Best Vegan Macaroni & Cheese You'll Ever Make
It's no surprise our top recipe of all time earned a spot on this year's top 20. Trust us, even your omni friends will melt over this luscious cashew-potato-carrot cheese sauce. This is the best mac and cheese on the planet—we're willing to put our money on it.
Get the recipe here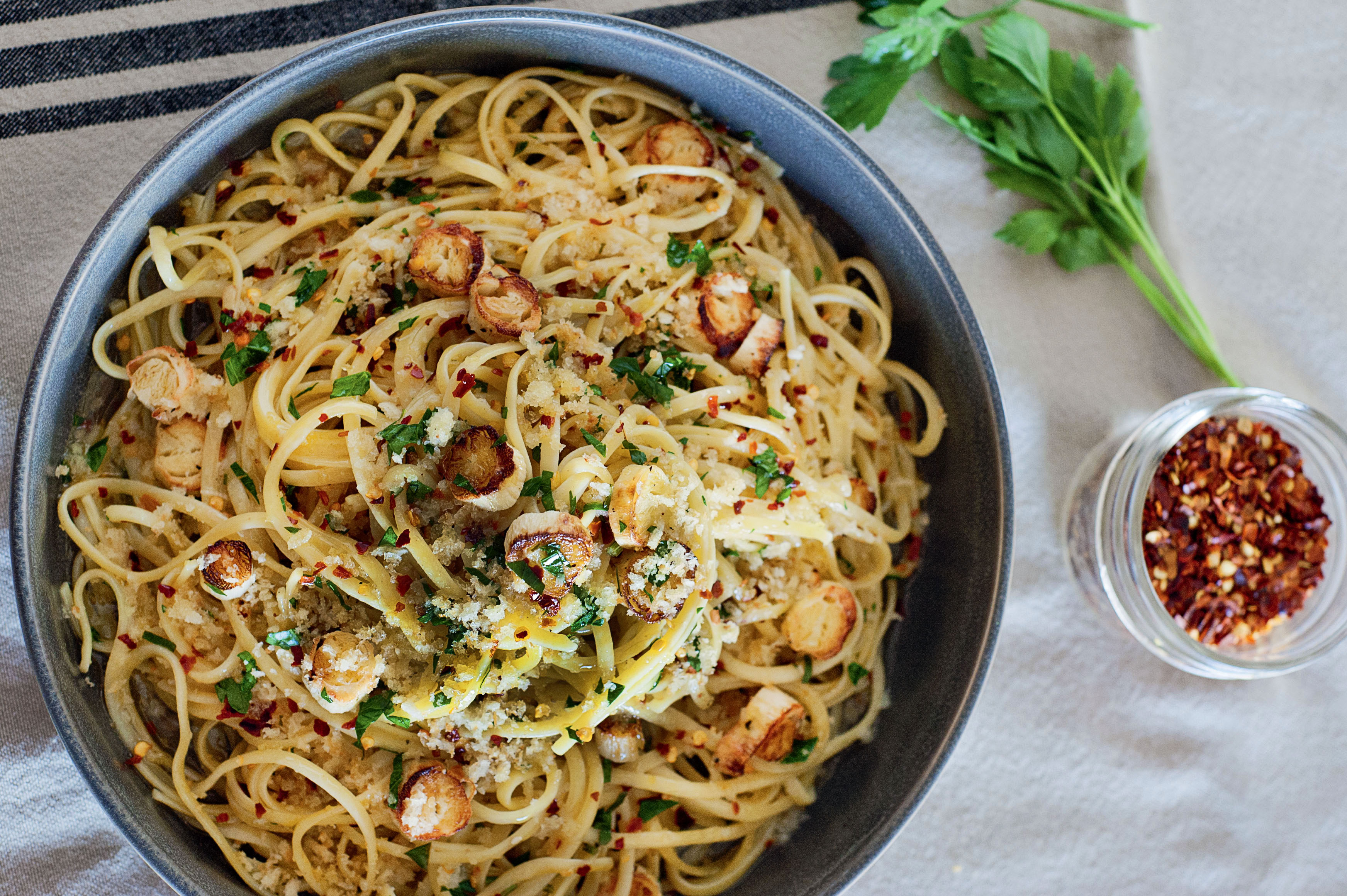 Alison Bickel
10 Vegan Scampi in Lemon Garlic White Wine Sauce
Rounding out the top 10 is this elegant, Italian-inspired recipe. Hearts of palm are the perfect stand-in for scallops in this savory pasta dish elevated with white wine sauce. It's our go-to date night meal, and we're not retiring it any time soon.
Get the recipe here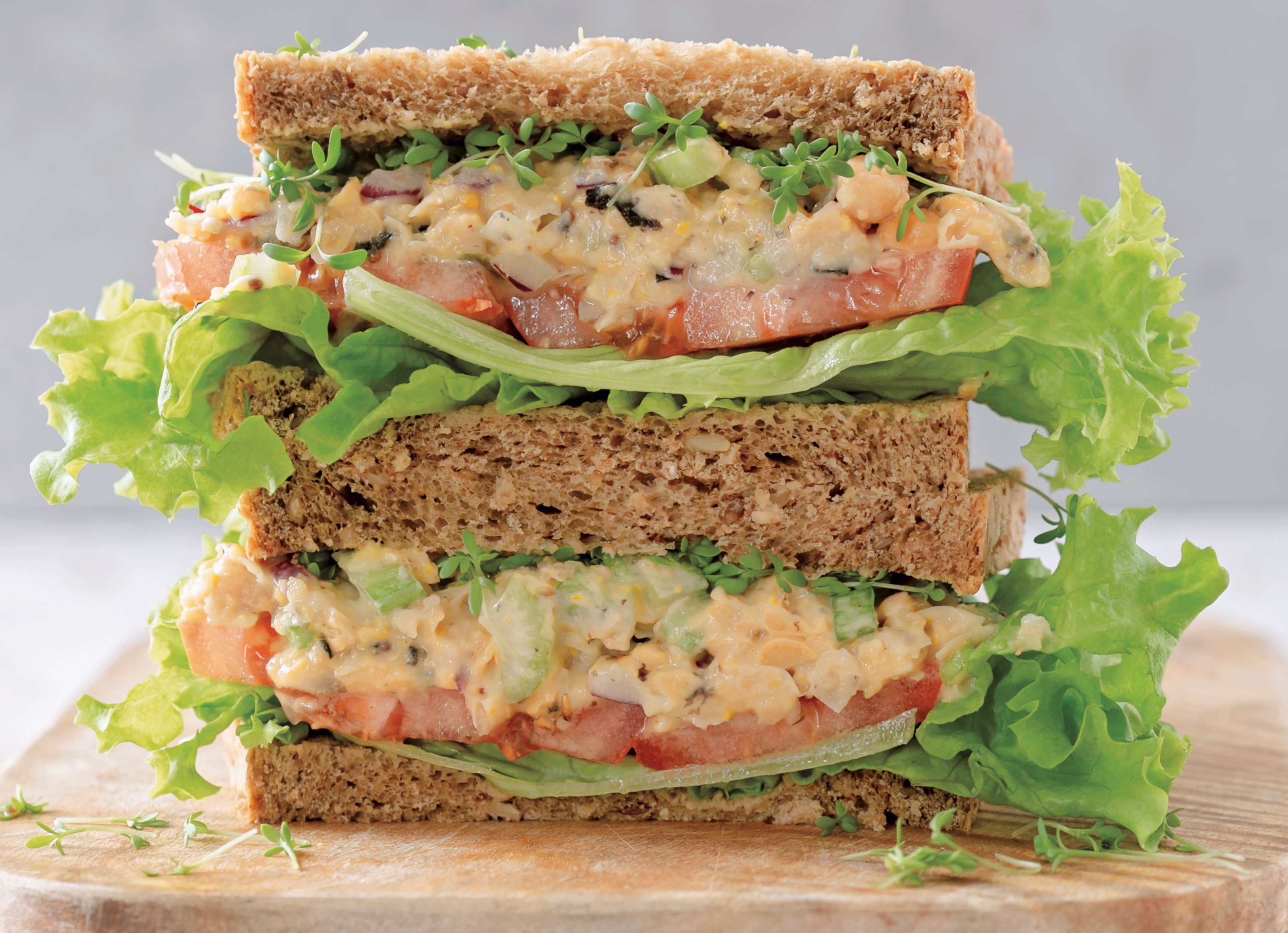 Andrea Soranidis
11 Two-Step Vegan Chickpea Tuna Salad Sandwiches
This isn't your mom's chickpea tuna salad. Finely chopped nori gives this simple, lunchbox-ready recipe its signature fishy taste. Whether you're working from home, commuting to the office, or looking for a kid-friendly school lunch, you can't go wrong with this classic sammie.
Get the recipe here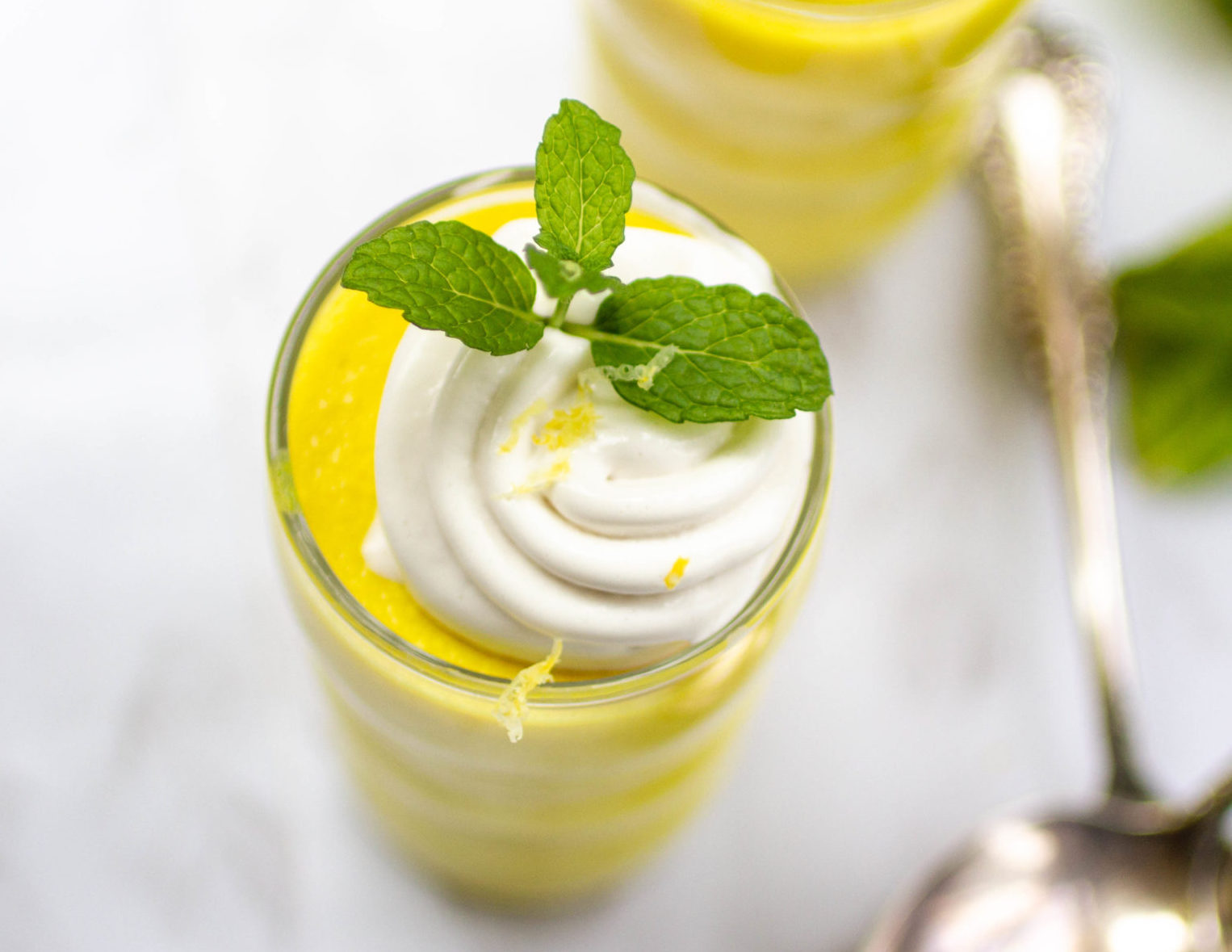 Mary Callan
12 Summery Vegan Lemon Pudding
There's a reason this quick-and-easy recipe made the top 20, and the proof is in the pudding. Fresh lemon juice is the key to achieving the bright, zesty taste in this fluffy, decadent dessert that will wow your friends and family.
Get the recipe here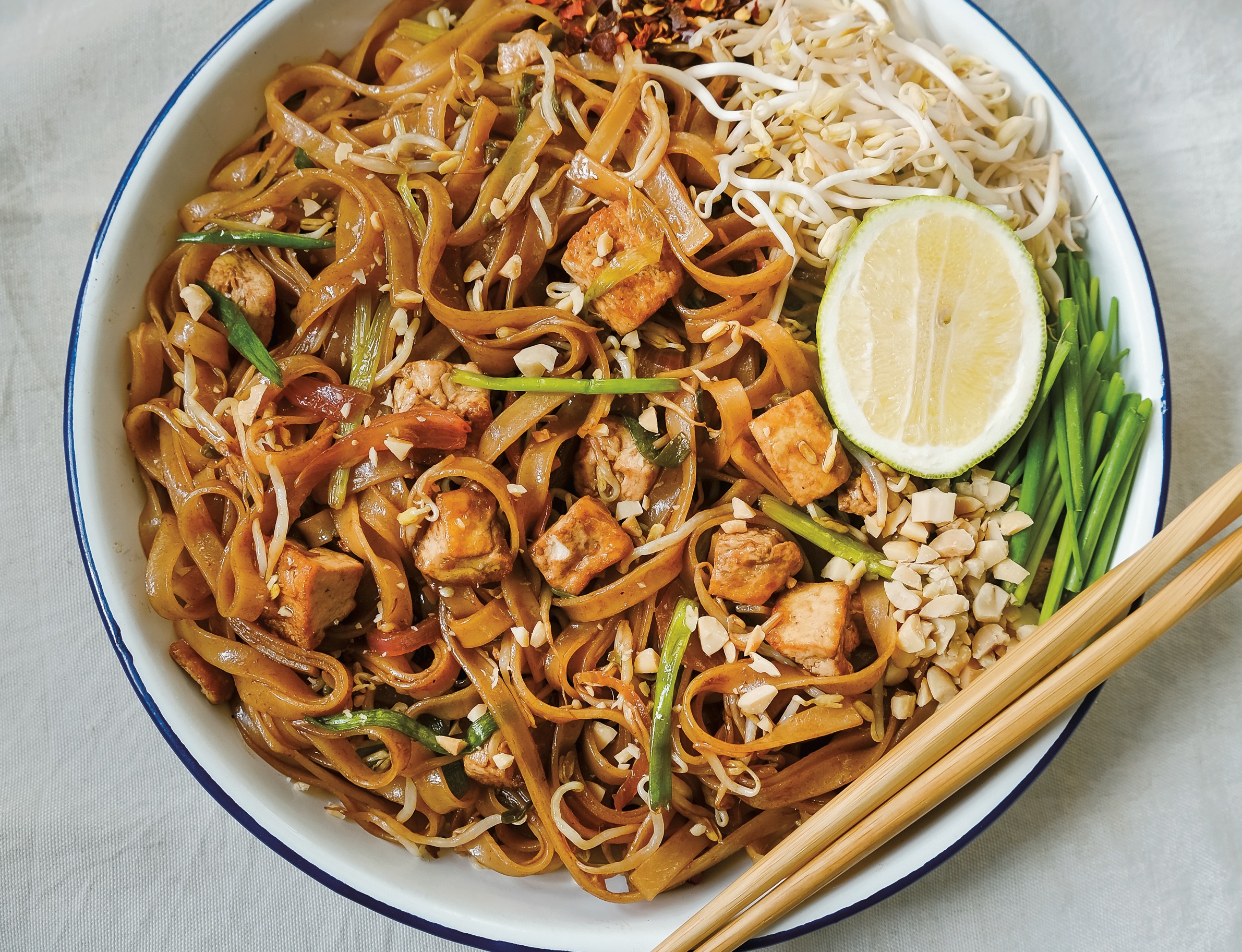 13 Saucy Vegan Pad Thai with Crisp Pan-Fried Tofu
Zesty lime, salty vegan fish sauce, and sour-sweet tamarind give this traditional noodle dish a veritable explosion of flavor. Add it into your regular rotation in the new year—and don't skimp out on crunchy bean sprouts for a refreshing touch or red pepper flakes for a kick of heat.
Get the recipe here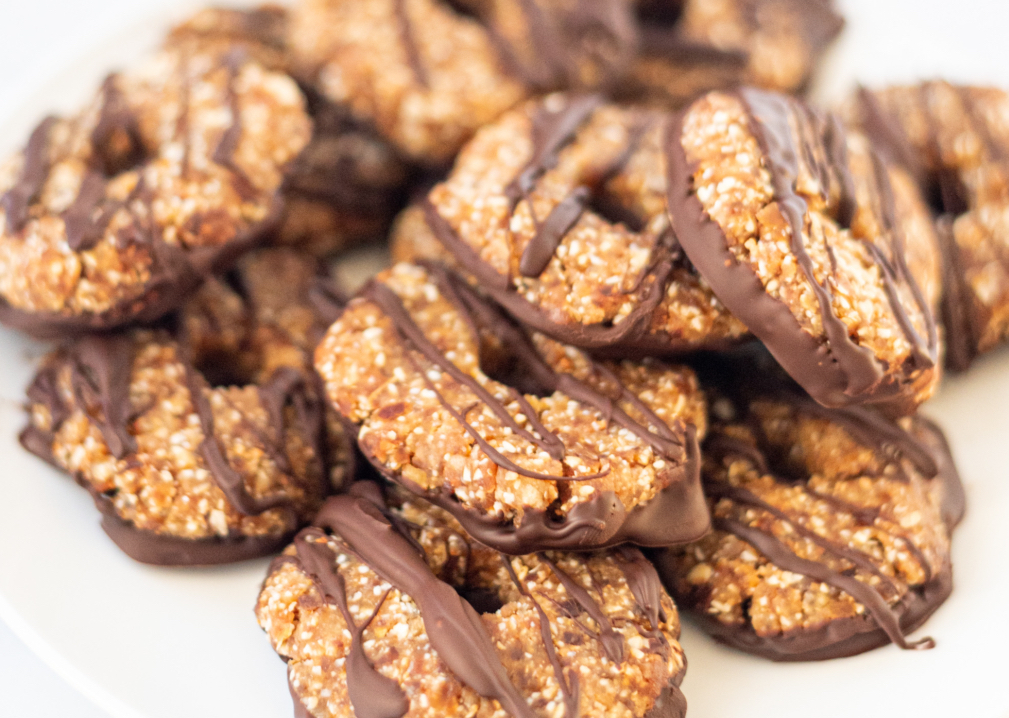 Danielle Keith
14 Vegan No-Bake Girl Scout Samoas
It's Girl Scout cookie season all year long with these no-bake, chocolaty samoas. Sweet and nutty coconut and caramelly medjool dates combine to recreate the iconic taste of these childhood favorite treats so you can indulge without needing to track down your local troop.
Get the recipe here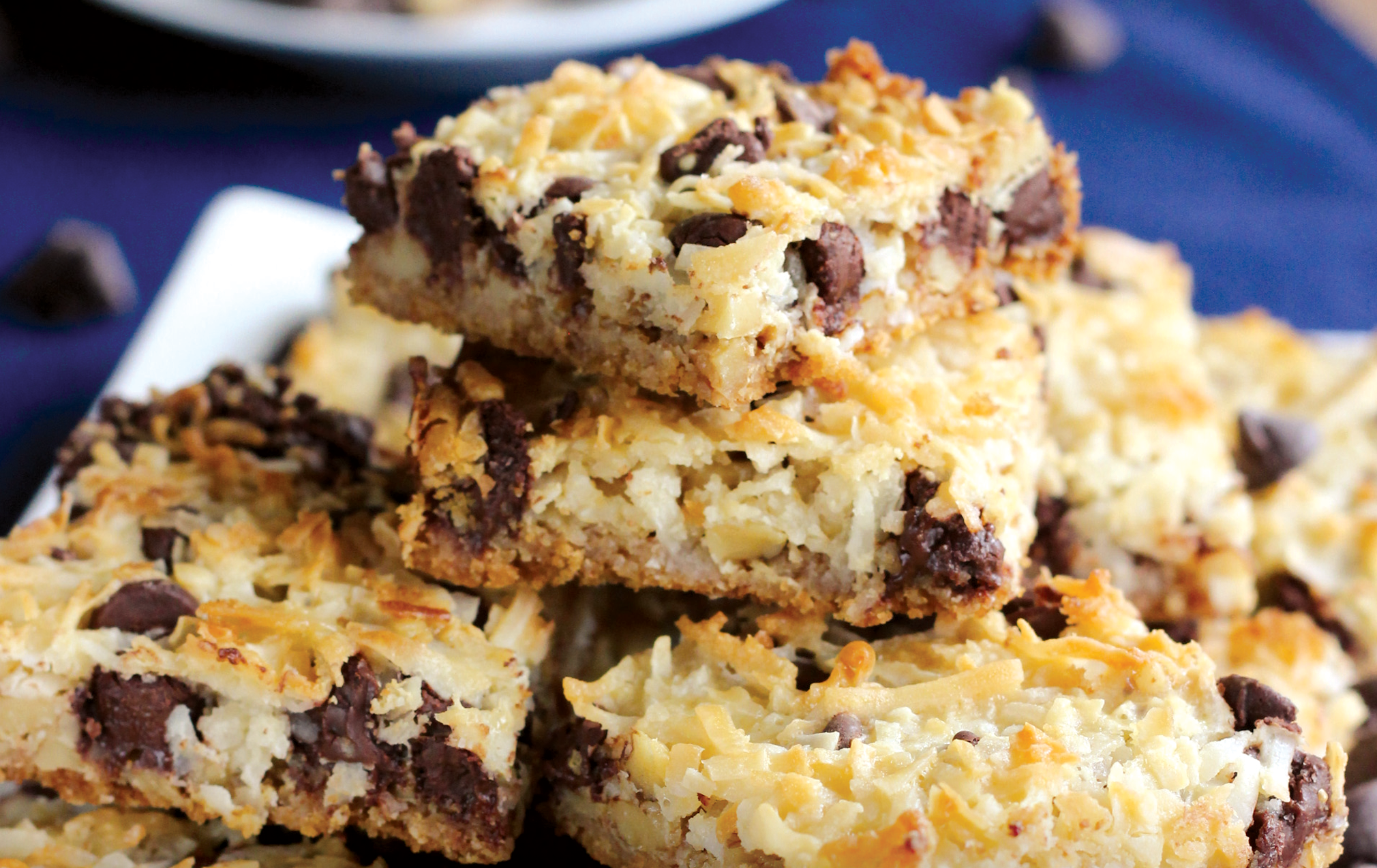 15 VegNews Vegan Magic Cookie Bars
Layers of graham cracker, walnuts, chocolate chips, and shredded coconut held together with homemade sweetened condensed milk make these gone-viral bars one of our favorite desserts. Whip up a batch for DIY holiday gifts, or enjoy them all for yourself—we won't judge.
Get the recipe here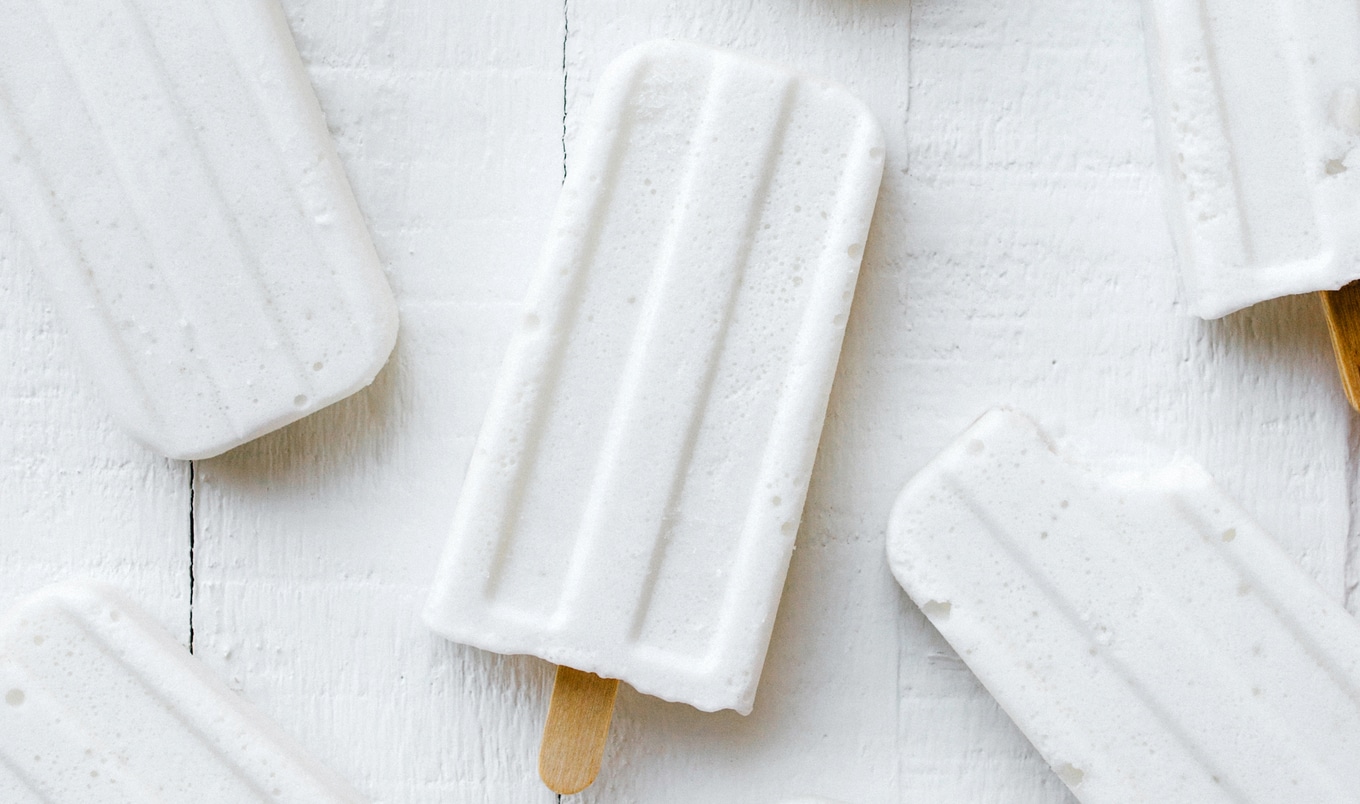 Sarah Bond
16 Vegan Marshmallow-Coconut Cream Popsicles
These sweet, kid-friendly pops invoke childhood memories of light-as-air marshmallow fluff. Aquafaba lends this frozen treat its one-of-a-kind texture while coconut milk and vanilla ensure sweet tooth satisfaction.
Get the recipe here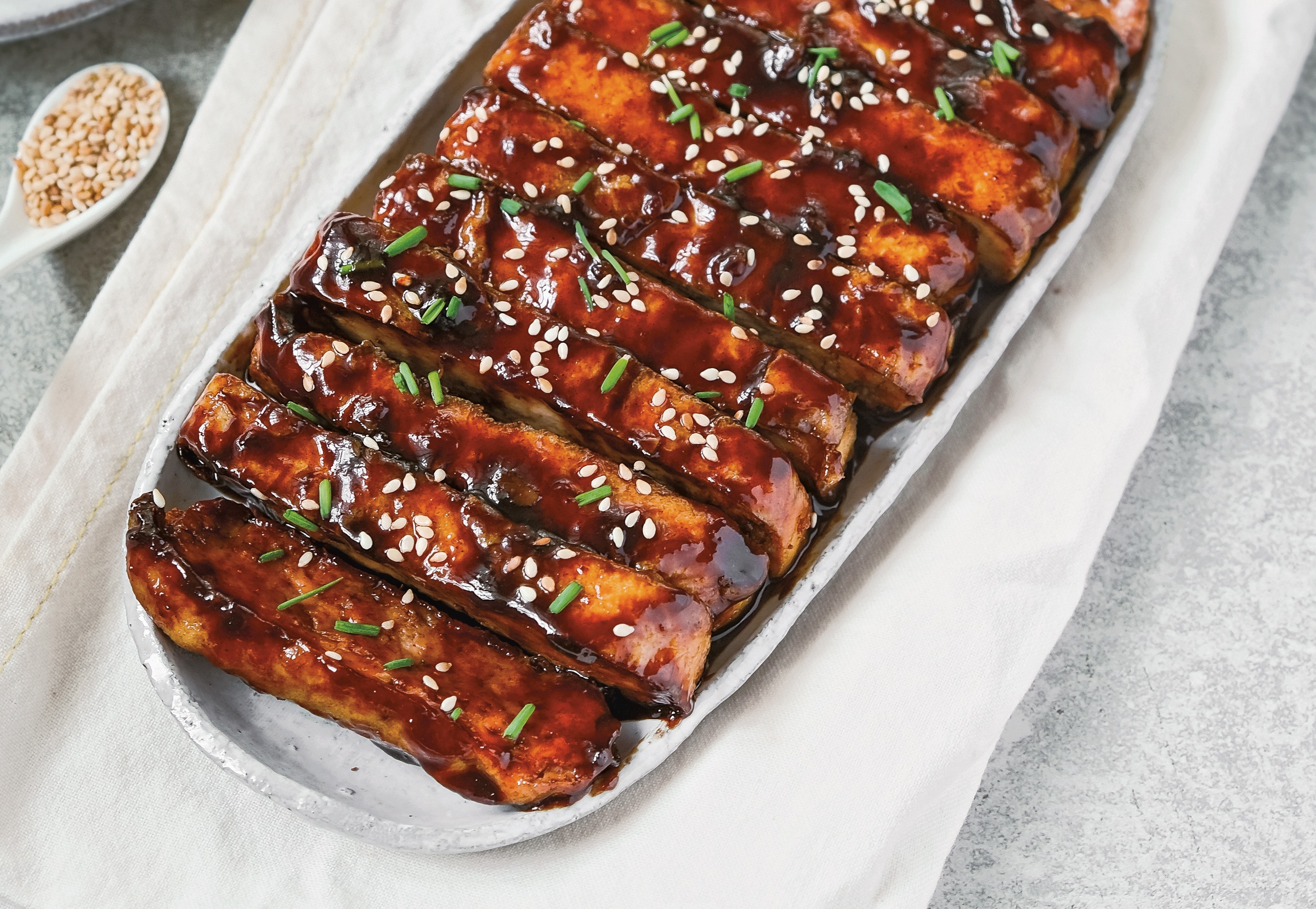 17 Vegan Sticky Sweet Char Siu Tofu
Pan-fried tofu is coated in a rich, sweet, savory sauce made from a blend of hoisin, fresh ginger, garlic, and spices in this delicious, protein-packed dish. VegNews readers ate up this saucy combination, but in 2022, we're getting creative and stuffing it inside pillowy steamed buns.
Get the recipe here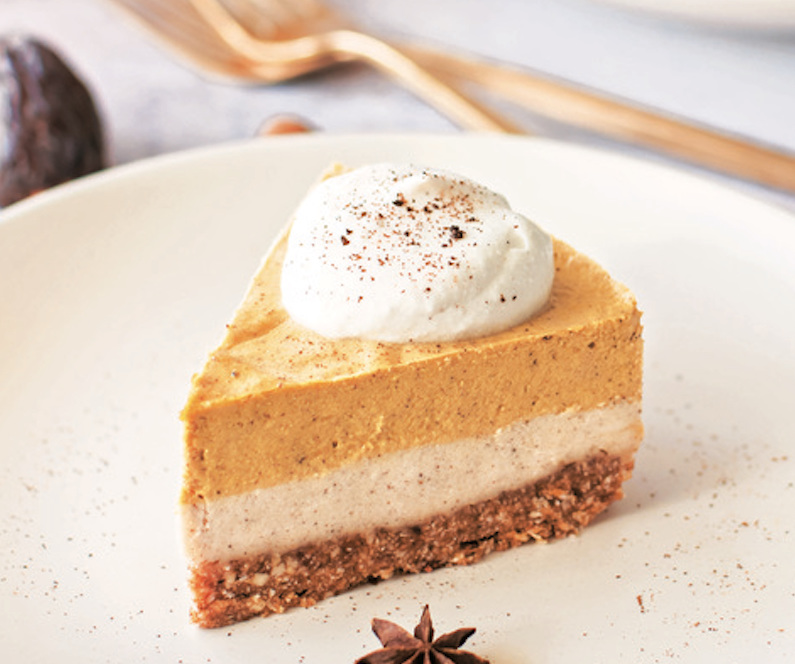 Kirsten Kaminski
18 Easy, Vegan 3-Step No-Bake Pumpkin Cheesecake
A good vegan cheesecake should be the centerpiece of any celebration, and now it's as easy as one, two, three with this three-layer cheesecake. We swear by its coconut-almond crust and velvety pumpkin flavor.
Get the recipe here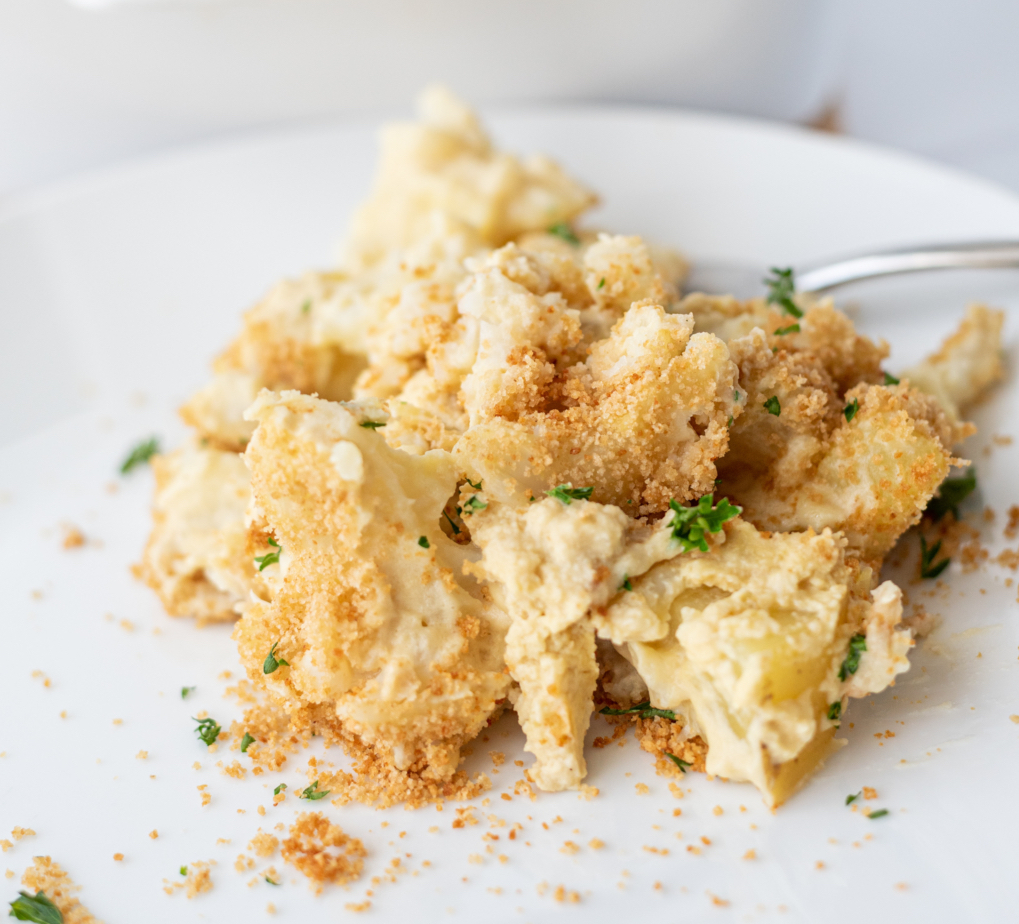 Danielle Keith
19 Vegan Cheesy Cauliflower Potato Casserole
Cauliflower strikes again! This comforting, cheesy cauliflower casserole is topped with crisp breadcrumbs for a filling, better-for-you meal that feels indulgent. Say it with us: sacrificing taste for health is so 2000-and-late.
Get the recipe here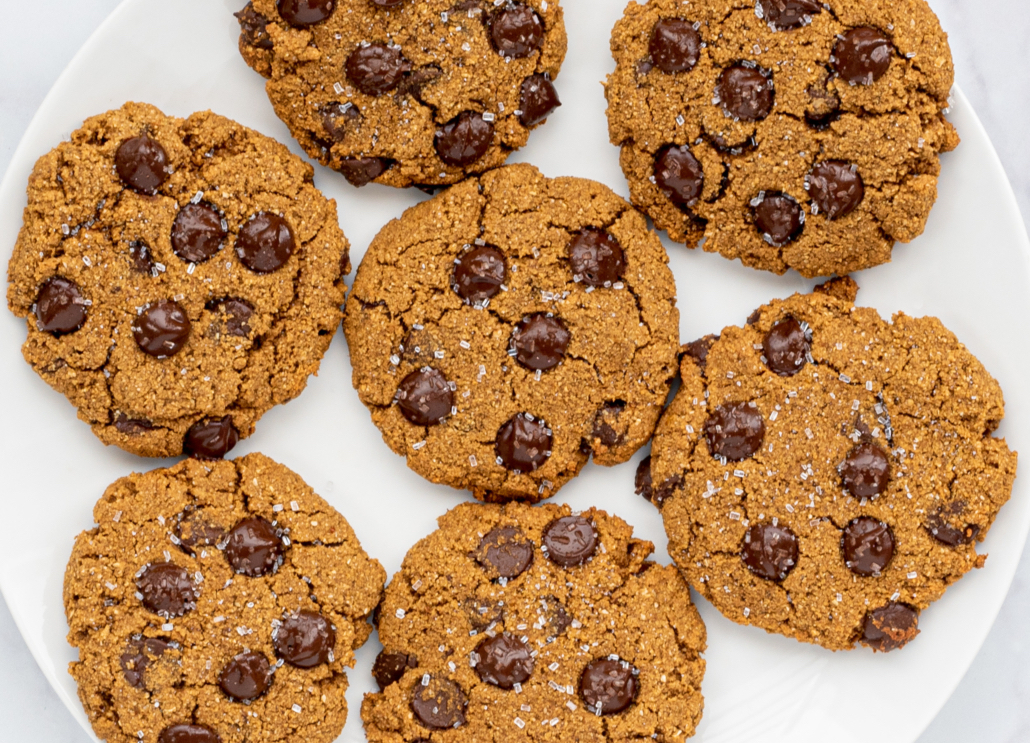 HealthyGirl Kitchen
20 Vegan & Gluten-Free Pumpkin Spice Chocolate Chip Cookies
Starbucks' PSL still isn't vegan, but with these oil-free cookies, we're getting our pumpkin spice fix well into the new year. One gooey, chocolaty, fresh-from-the-oven bite and your PSL cravings will be put to rest.
Get the recipe here
For more vegan recipes, read:
Vegan Chocolate Cannoli Tart
Vegan Soba Noodles with Spicy Miso Broth
Vegan Baked Sweet Potato Flautas with Cashew Queso
JUST LAUNCHED! Get our 10 Easy Vegan Summer Meals recipe book as a FREE instant download.
JUST LAUNCHED! Get our 10 Easy Vegan Summer Meals recipe book as a FREE instant download.