It seems that every week in the world of vegan food is more exciting than the last and this week is no exception. Fine-dining got a whole lot more vegan with chef Marco Pierre White—the first Brit to get three Michelin stars—adding whole-cut vegan lamb and beef to his steakhouse menus across the United Kingdom. On the other end of the food spectrum, former Dunkin' CEO David Hoffmann is excited about his investment in Hooray Foods, a vegan bacon brand he hopes will hit fast-food chains soon. And to top the week off right, Cardi B's new dairy-free whipped cream is here and as boozy as can be, along with other exciting sweet treats.
1"Bad boy" chef Marco Pierre White is good with vegan lamb
Chef Marco Pierre White has many accolades: he was the first British chef to get three Michelin stars and also the youngest to do so. Now, the "bad boy" British chef is pioneering a new way forward by adding whole cuts of vegan lamb and beef made by Redefine Meats to his eponymously named steakhouses across the United Kingdom.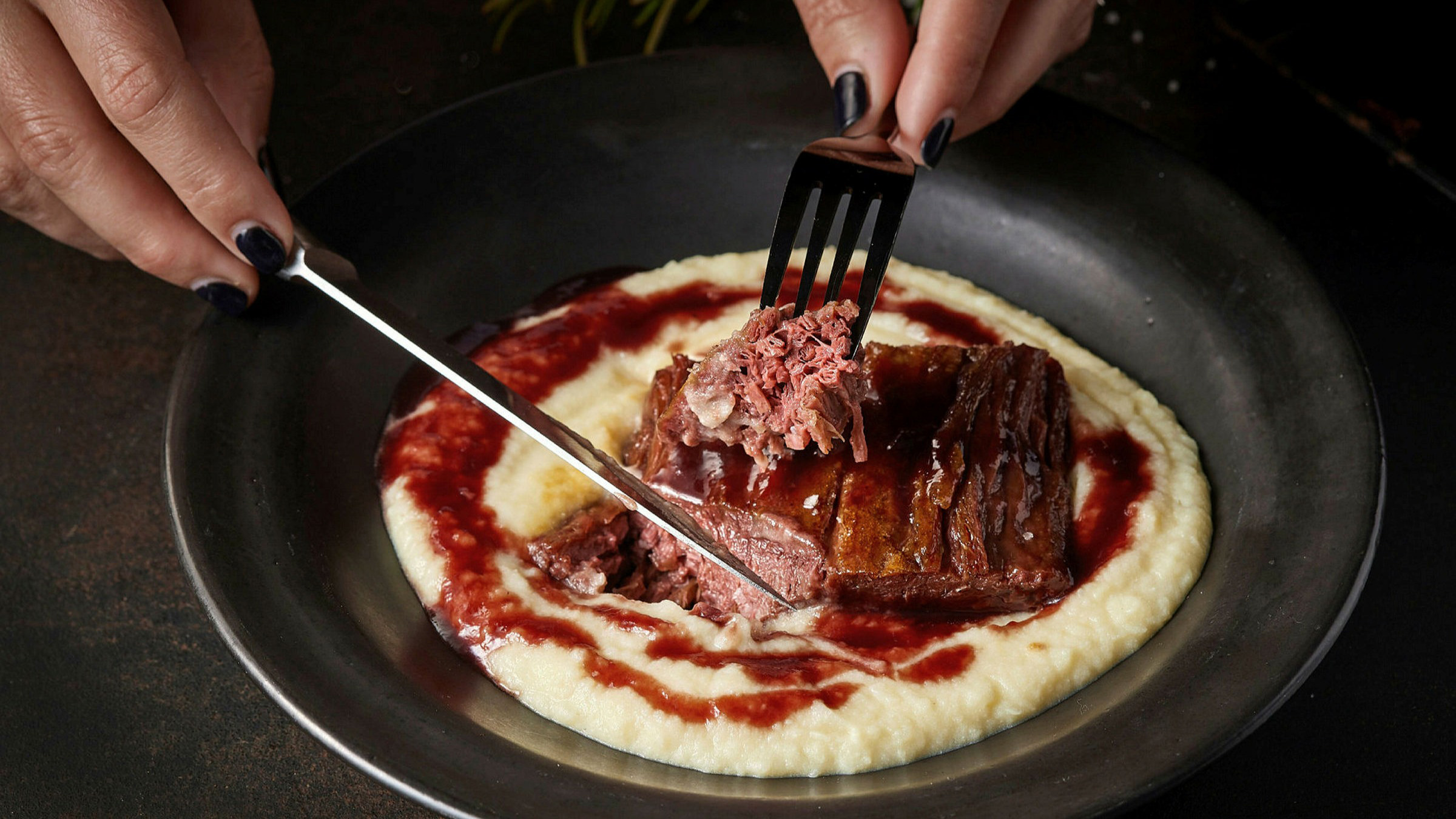 White partnered with the Israeli startup to showcase its innovative "New Meat," which Redefine makes by mapping 70 sensorial parameters to mimic the taste, texture, and juiciness of a whole-cut of animal meat. Technical jargon aside, the acclaimed chef is so impressed with the new vegan meat that he says it's "the most clever thing I've seen in my 45 years of being in the kitchen."
2 Bringing home the vegan bacon
Vegan bacon brand Hooray Foods just raised $2.7 million in new funding with the help of David Hoffmann, who spent much of his career as a top fast-food executive, most recently as CEO of Dunkin'. After helping the chain modernize its menu with plant-based options such as the Beyond Sausage Breakfast Sandwich and the oh-so-aughts avocado toast, Hoffmann left his post at Dunkin' in September 2021 to pursue greener pastures.
"After witnessing the national appeal of meat alternatives in my previous roles at high-profile fast-food brands, I am confident Hooray's plant-based bacon will become a must-have on the menus at thousands of quick-service restaurants and sit-down establishments," Hoffmann said in a statement.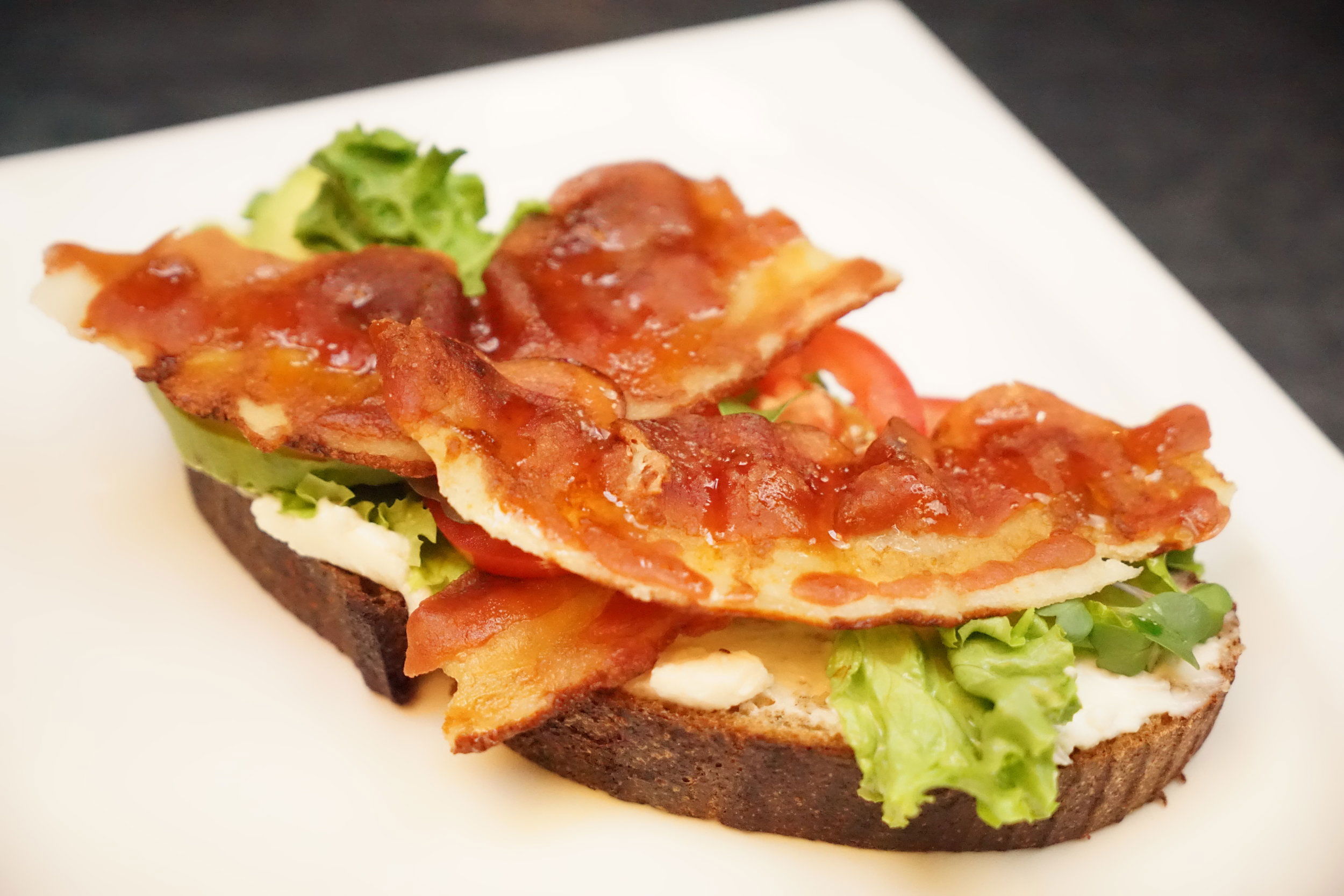 Since its launch last year, Hooray has already sold 2 million strips of vegan bacon in the United States. With new funding in place, Hooray founder Sri Arthram is very literally bringing home the bacon by expanding the year-old startup's distribution to retailers in his home country of Canada.
3Vegan butter TV
The holidays are upon us, and this year chef and entrepreneur Miyoko Schinner is blessing us with the world's first YouTube cooking channel devoted solely to vegan butter. The queen of plant dairy, Schinner is showcasing the browning, melting, baking, and spreading abilities of vegan butter on the new YouTube channel. The first season will feature 12 episodes with guest chefs showing viewers the secrets behind perfect pies, buttery cinnamon rolls, crispy potatoes, and more.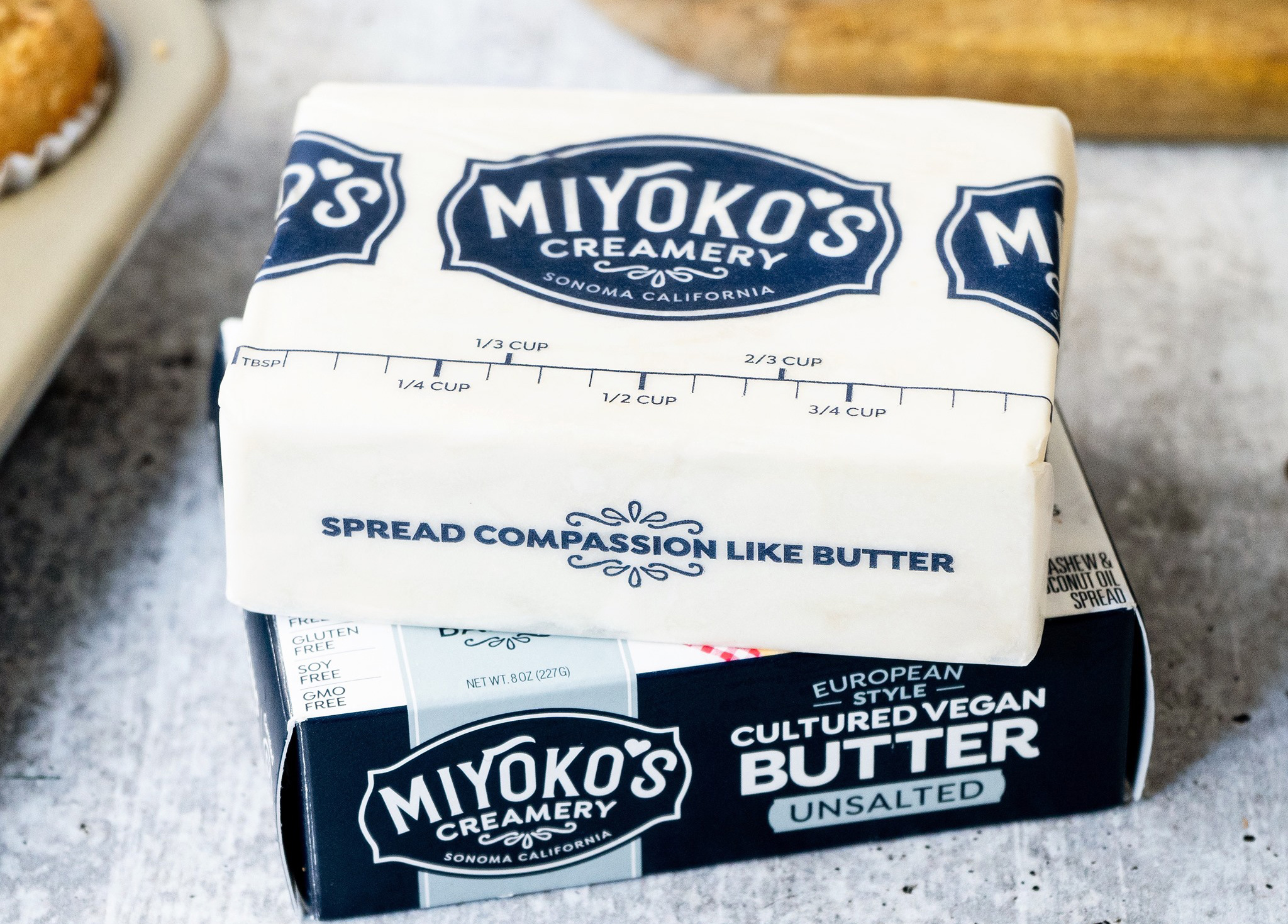 And now that Schinner won the right to legally call her vegan butter exactly what it is, we're even more excited to use that block of plant spread (just kidding! It's butter) to make our favorite baked goods. Join us in stocking up on Miyoko's European-Style Cultured Vegan Butter and curling up with the 'Tube this holiday season.
4
Cardi B's doing dairy-free whipped cream shots, shots, shots
Once again, Cardi B proved she is party royalty with the launch of Whipshots, a revolutionary new product that combines whipped cream and vodka. Each serving packs a whole shot-of-vodka punch at 10 percent ABV, which Cardi promises will make for a lot of sloshy good times at holiday parties this year.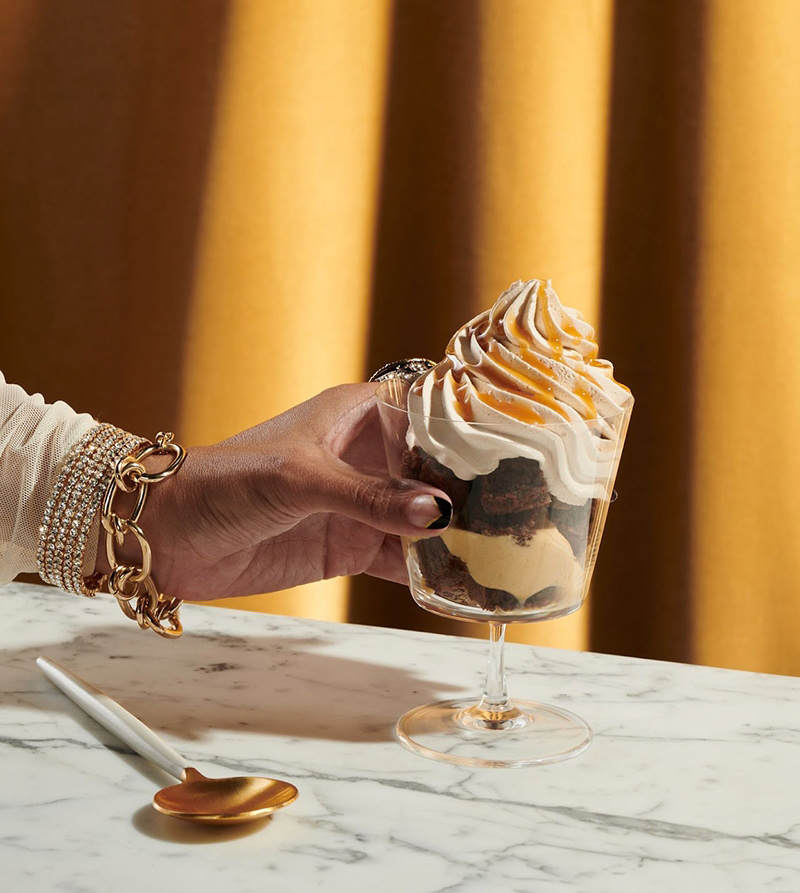 Squirted on top of a cocktail or taken inside of the bedroom (Cardi's suggestion, not ours), Whipshots sounds like a good, albeit messy, time. The cherry on top? Whipshots are completely free from dairy, which means they are both shelf stable and kinder to cows.
5
Gum and coconut water, but make it candy and dessert
If alcohol-free treats are more your bag, new vegan desserts are coming in hot—and from brands you might not expect. We all know the Simply brand for its natural gum, but the simple-ingredient company just launched candy bar bites for those with more of a sweet tooth. They're made from only four ingredients (unsweetened dark chocolate, dates, roasted peanuts, and sea salt) and are hitting the company website and Amazon right now.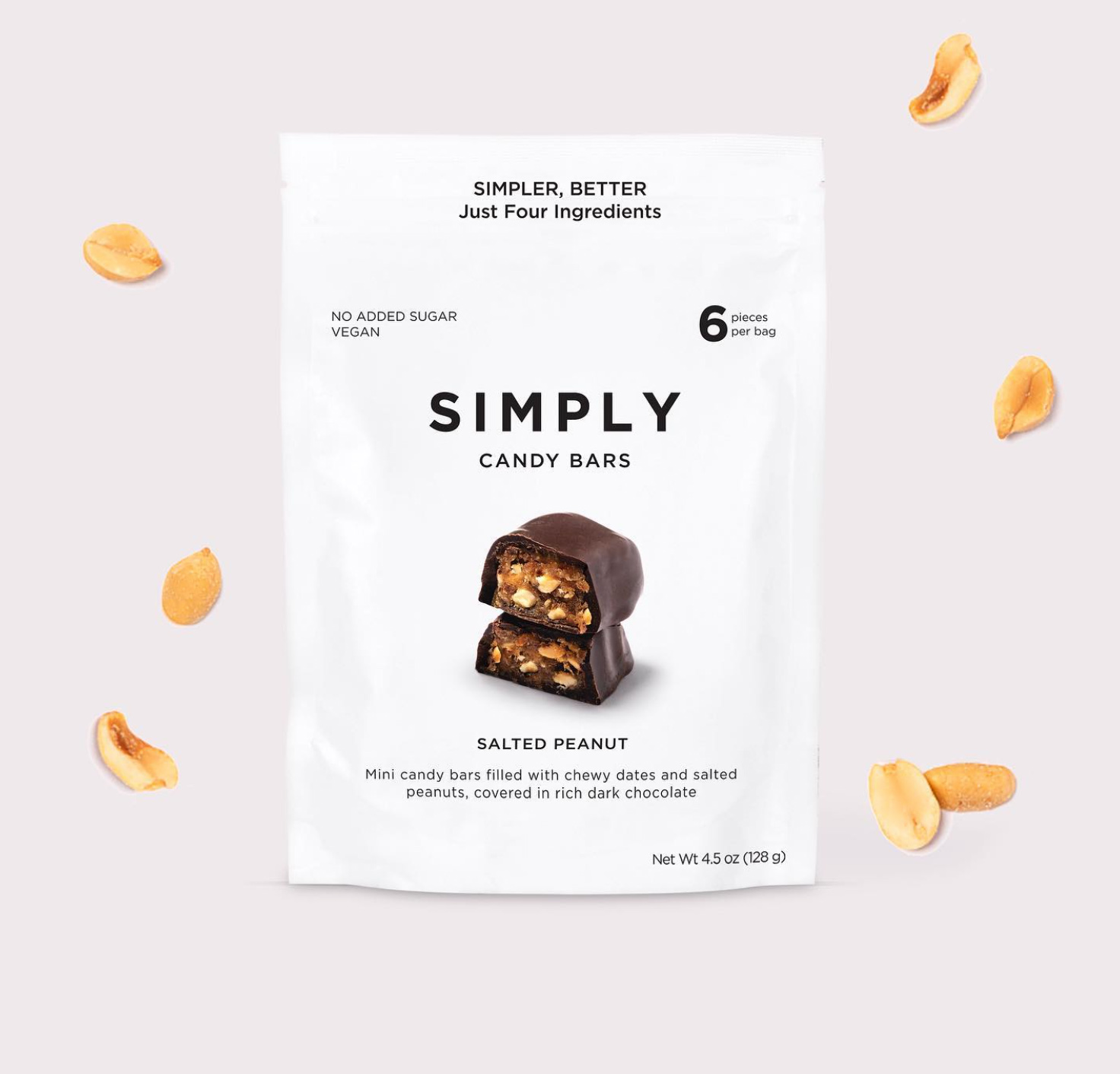 Harmless Harvest is a lifesaver on a hot day with its organic coconut water, but this week the company broke into desserts in a big way with creamy panna cotta. Available in mango and mixed berry flavors, the panna cotta (Italian for "cooked cream") is made from Nam Hom coconuts and fruit coulis for the perfect sweet and tart dessert. Harmless Harvest also launched a silky Dark Chocolate Coconut pudding to give dessert lovers even more choice. Harmless Harvest's new desserts can be found at Whole Foods Markets locations in select Southwest, Southern Pacific, and Rocky Mountains regions.
6
Hemp gelato?
Halfway into pie season means we're looking for something cold to break up the baking. Luckily, vegan gelato brand Wonderland's Doozy Pots just made its national debut at 371 Sprouts stores. This gelato is made from a unique base of hemp and oats that delivers an old-world Italian gelato texture with a hint of sweetness. This gelato comes in four flavors: Chocolate Mint Chip, Chocolate Raspberry Swirl, Banana Cinnamon Date Swirl, and Smooth Coffee. Not sick of pie yet? We won't judge if you have a scoop of Doozy Pots à la mode.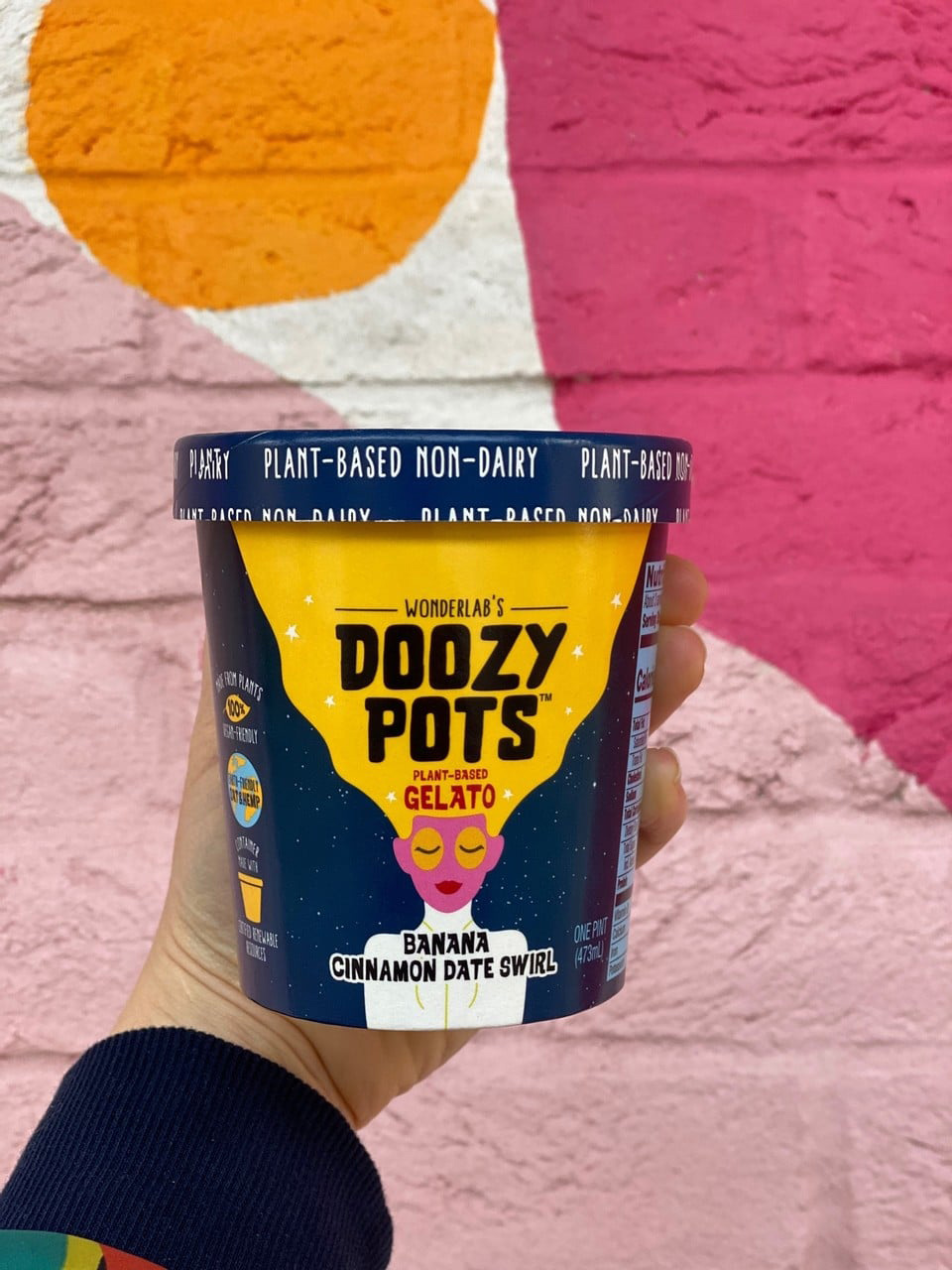 For the latest vegan news, read:
Fur Is Dead: Elle Bans Fur From Its 45 Editions Globally
World's Top Restaurant Geranium Moves Toward a Meatless Menu
Tate's Bake Shop Just Launched Its First Vegan Cookies