Vegan fried chicken company Atlas Monroe is set to become the largest manufacturer of deep-fried vegan chicken in the world. The news comes as Atlas Monroe recently acquired its own multi-million-dollar manufacturing plant at a two-story, 10,000-square-foot warehouse in San Diego, CA, with plans to open a second location this year.
Atlas Monroe
With the expansion, Atlas Monroe founder Deborah Torres has maintained 100-percent ownership of the company since her appearance on reality investment show Shark Tank.
In 2019, she was offered $1 million (an amount rarely offered on the show) from investor Mark Cuban and guest investor Rohan Oza for 100 percent of the company.
Torres turned down that offer as she did not want to give up her brand because she believed the company would soon generate the same amount on its own. "The fact you guys are even offering a million dollars lets me know you do understand what we are worth," Torres said on the show.
Vegan fried chicken for all
Since then, Atlas Monroe has reached more than $2 million in sales through its website, fulfilled tens of thousands of orders, and expanded to manufacturing vegan bacon, applewood smoked ribs, deep-fried and stuffed turkeys, signature sauces, and bakery items such as sweet potato and chocolate cakes.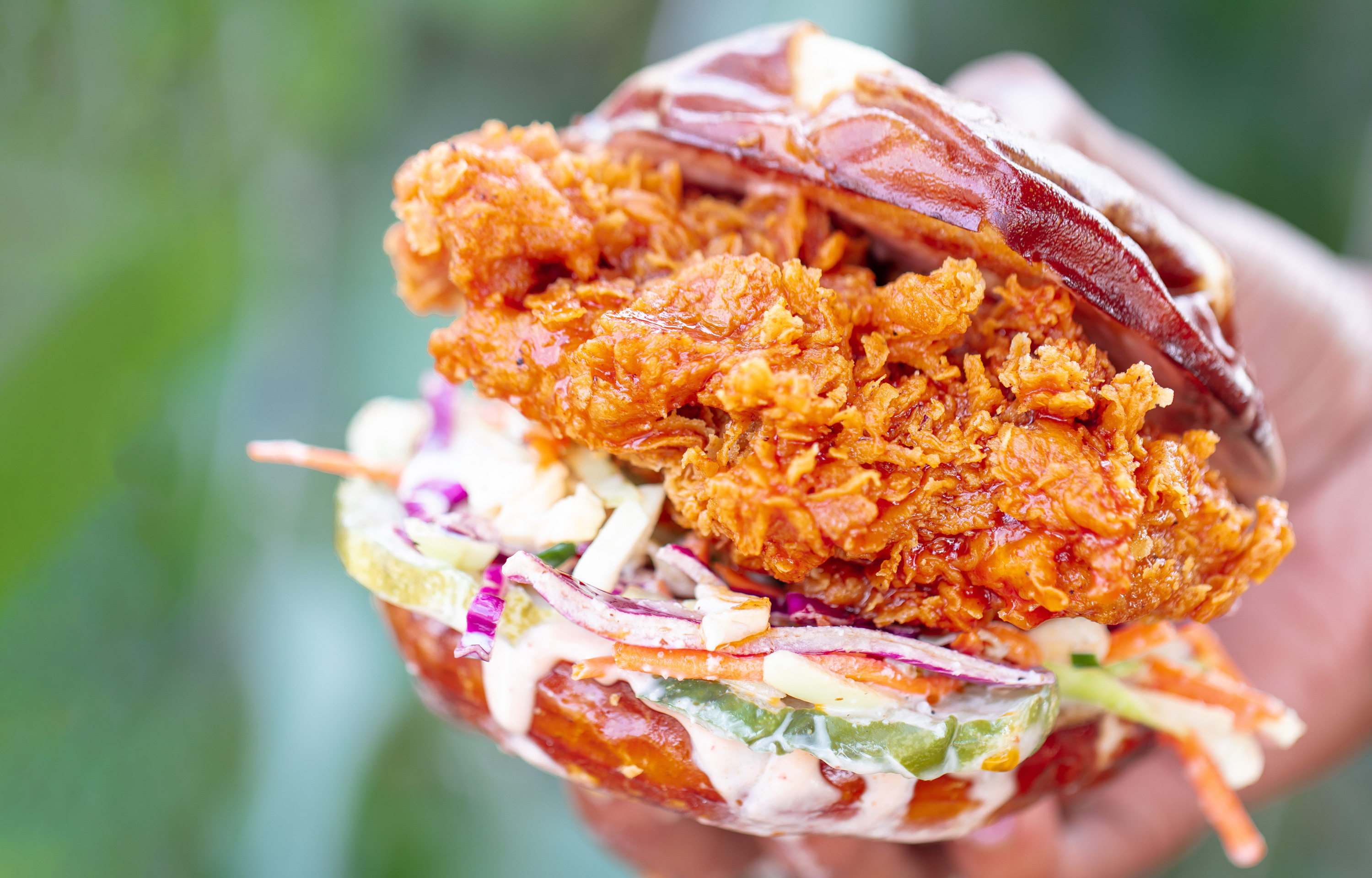 Atlas Monroe
With the new manufacturing plant, the company is projected to manufacture more than 1 million pounds of vegan fried chicken this year. Atlas Monroe also plans to host monthly pop-ups (for pick-up only) in San Diego and its vegan food will be available through delivery apps such as UberEats, Postmates, and DoorDash in San Diego, Imperial Beach, and Chula Vista.
Torres says she was unfairly represented on Shark Tank and is not letting that experience stand in the way of her dreams. "On [Shark Tank] there were many edits of conversations to make it appear that I wasn't intelligent enough for obvious dramatic effects of the 'shocking' ending. I was completely blindsided when it aired and had no idea the effect it would have on my life," Torres tells VegNews.
"I mean, if we are going to talk about it honestly, just imagine being a Black woman in America graduating high school at age 15 and receiving your first degree at 17 all to be made to look like an idiot on national television for the sake of views, when you were just trying to pursue your dreams—it was crushing to say the least," Torres says.
Torres remains motivated to build a vegan chicken empire. "I think God works in mysterious ways because what was meant to harm me propelled me to where I am today—the proud and sole owner of the world's largest vegan fried chick'n manufacturing company and 100-percent owner of a multi-million dollar manufacturing facility," she says.
For more about vegan fried chicken, read: