For many vegan entrepreneurs, ABC's hit reality show, Shark Tank, has become more than just a source of entertainment—it's a significant source of income. Thanks to vegan-friendly "Sharks" such as billionaire investor Mark Cuban, the deals made on this show have been pivotal to these plant-based endeavors. Even those who walked away from a deal have benefited from the show's exposure, such as that of vegan fried chicken sensation Atlas Monroe. Based on a significant amount of binge-watching and interviews with these vegan companies, plus Cuban himself, here are the 13 best vegan Shark Tank deals of all time (in no particular order).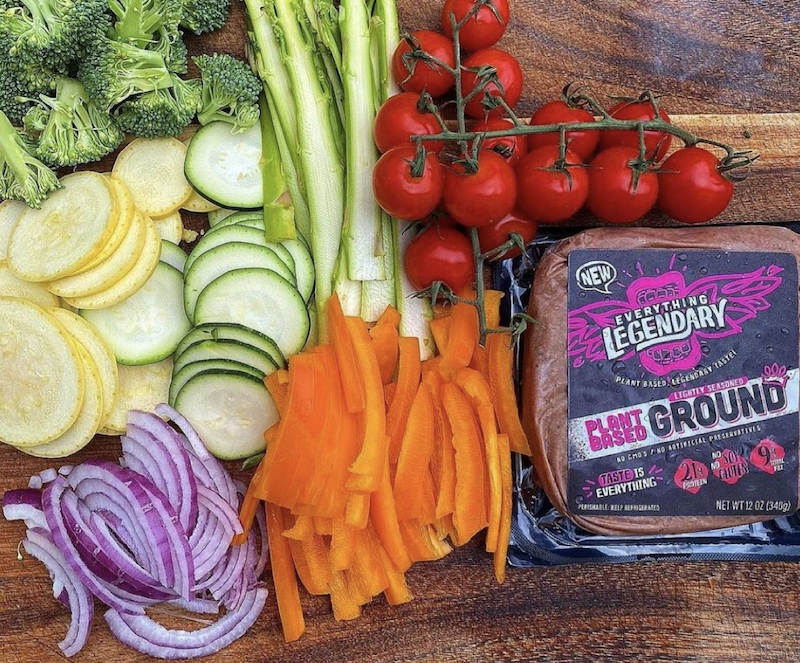 Chef J. Jackson
1 Everything Legendary
We've all heard of Beyond and Impossible burgers, but Everything Legendary convinced the Sharks that there is still space in the plant-based beef market for fresh new products. Everything Legendary perfected a patty "made in a kitchen, not a lab" that's infused with non-dairy cheese. While originally striving to compete in the frozen food sector, Cuban suggested a cloud kitchen model. In lieu of selling straight to consumers, the company would teach chefs how to create its product and sell through a delivery service. The team settled with Cuban and accepted $300,000 for 22 percent equity. Eighteen months after appearing on the show, the brand has expanded into retailers including Sprouts and Target.
Co-founder Duane Myko told VegNews, "We chose Shark Tank for funding, because Shark Tank is every entrepreneur's dream. I was a business major at Morgan State University in Baltimore, MD, and Shark Tank is something that we talked about all the time. There are very few places where you can pitch your idea in a room full of billionaires. Making the deal is a dream come true."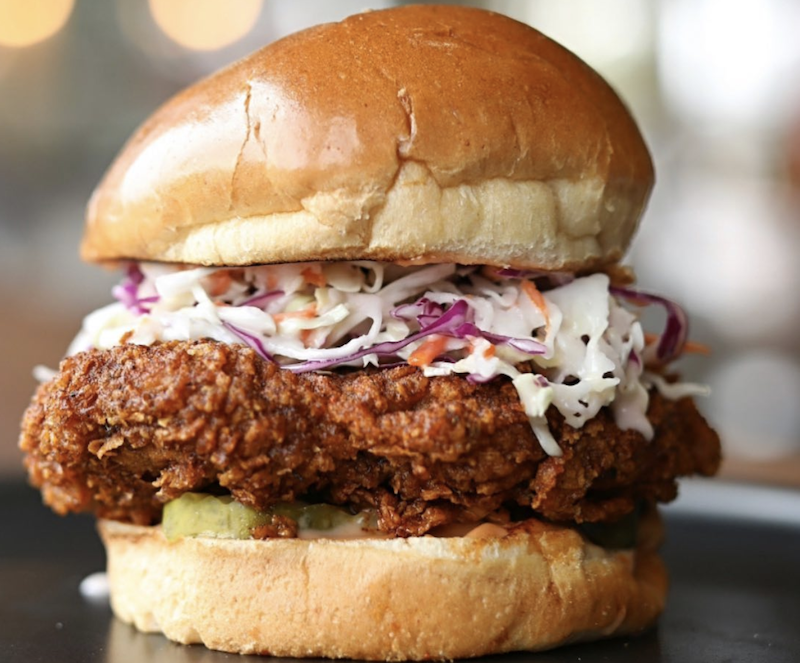 Project Pollo
2 Project Pollo
Lucas Bradbury of Texan-born vegan chicken chain Project Pollo appeared on the season finale of Shark Tank in May 2022. The ambitious founder received an email from Cuban himself suggesting he appear on the show. Bradbury prepared the pitch for months, but his swiftly growing plant-based chicken empire caused concern for the sharks, citing that kind of growth was "like a cyclone." With over a dozen locations in Texas and several planned to open out-of-state in the later part of 2022, Bradbury isn't ready to put on the breaks, even to catch a shark. He's seeking investments elsewhere while continuing to manage scaling operations of Project Pollo's addictive vegan chicken sandwiches.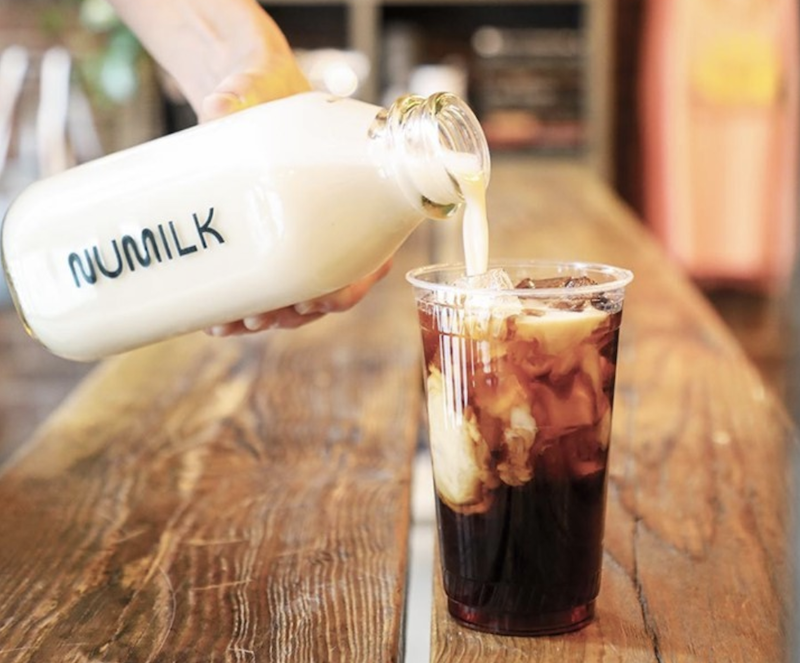 Numilk
3 Numilk
A vegan milk machine was the beneficiary of Cuban's largest vegan investment to date. In an episode that aired on March 29, 2021, the vegetarian investor agreed on a $2 million deal with Numilk founders Ari Tolwin and Joe Savino with a projected 10 percent of the company. The product has evolved from its original inception as a ready-made-milk kiosk in grocery stores to a smaller countertop professional unit made for coffee shops. The Shark Tank funds will enable the duo to launch production of its latest concept—a more compact, sleeker countertop machine meant for home use that can produce fresh plant milks, lattes, protein drinks, and more. A waitlist is available on the company's website for Numilk Home which is set to ship in 2023.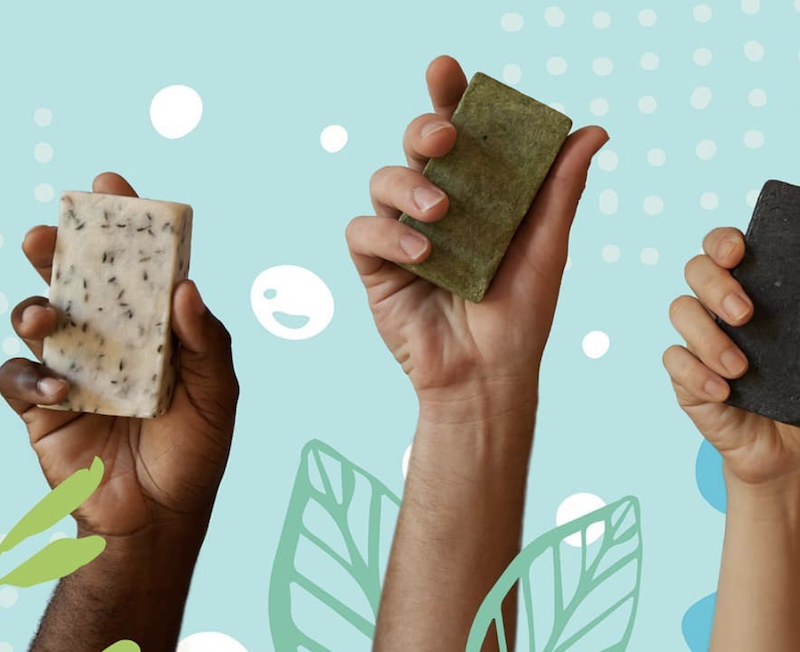 The Mad Optimist
4 The Mad Optimist
Vegan and cruelty-free body care isn't always cheap, but the founders behind this compassionate body brand believe that finances shouldn't deter anyone from making conscious purchases. The Mad Optimist's line of sustainable body care products is priced on a sliding scale. While this scared most of the Sharks, Cuban was intrigued. The team settled for a $60,000 investment with 20 percent equity and an agreement that all sales made from their episode would go to charity.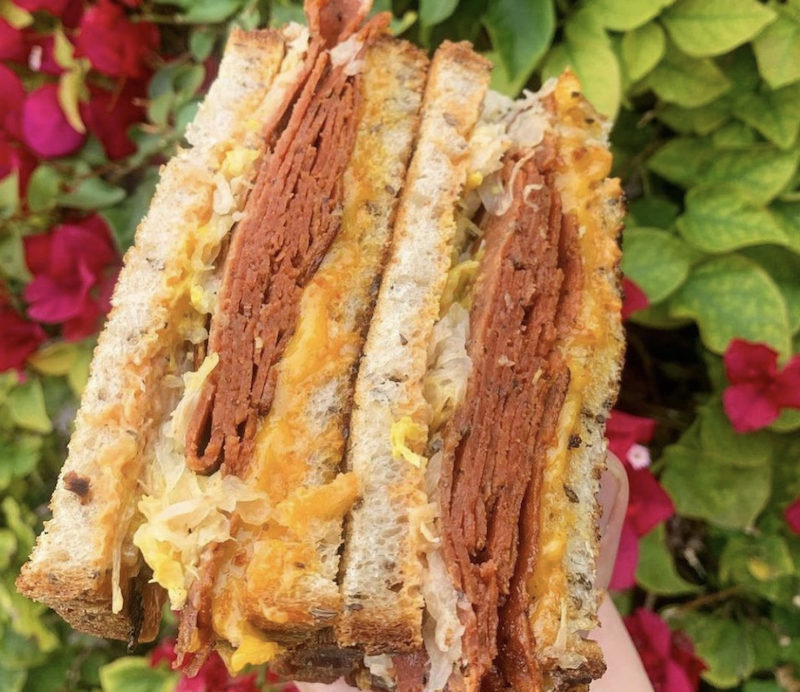 G. Nibarger
5 Mrs. Goldfarb's Unreal Deli
The tired adage may have some truth to it—the way to a man's heart is through his stomach, particularly if that man has an affinity for corned beef. Founder Jenny Goldfarb set out to veganize the classic New York-style deli meats she grew up with, and the result was good enough to secure a deal with a Shark. In 2019, Cuban offered $250,000 for 20 percent equity. Business soared until the pandemic hit, as at the time, Unreal corned beef was only available through delis. Cuban stepped in and suggested a pivot. By switching from wholesale to retail and developing a new vegan turkey product, the business survived and is now going strong. Customers can now find the original corned beef along with turkey and steak slices in retailers and some food service operations like Whole Foods and Veggie Grill.
Goldfarb explained, "I chose to pursue funding via Shark Tank because one Shark dollar is worth five regular dollars. Between the vast media exposure, having a Shark as a partner, and getting this gift that keeps on giving with re-runs, update segments, and the lifetime pass I'll get to carry, the equity I gave away is tiny in comparison."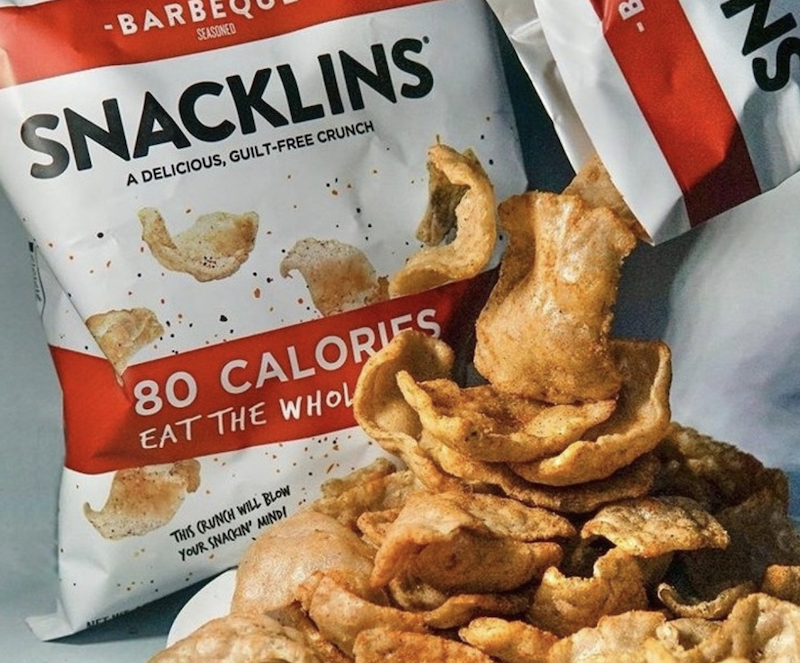 Snacklins
6 Snacklins
Pork rinds, anyone? Don't worry, they're vegan, and they're unbelievably healthy for something akin to a pork rind (only 90 calories per bag). Cuban was sold. When asked about his vegan investment streak, he told VegNews, "I like to invest in products that are healthy and that I would eat, because I love how they taste. I'm a vegetarian and all these products fit that description. Healthy and really, really tasty!" Founder Sam Kobolsy received $250,000 in exchange for 5 percent equity and 5 percent advisory shares.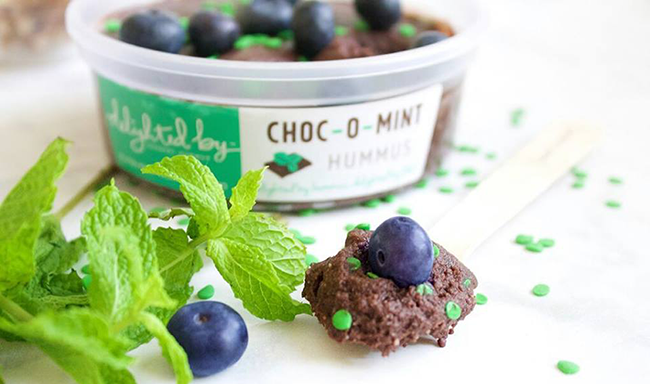 Delighted by Desserts
7 Delighted By
People think cauliflower is the ultimate transformation food, but this company has proved that the humble chickpea is more than a one-trick pony. Founder Makenzie Marzluff created decadent dessert dips such as Brownie Batter, Snickerdoodle, and Vanilla Bean with chickpeas as the base. Cuban was so, well, delighted that he agreed to invest $600,000 for 25 percent equity. Since the brand's appearance on Shark Tank, it's reinvented itself. Based in Bozeman, MT, Delighted By runs a commercial kitchen and creative co-working space for like-minded brands. It also offers Stella jams, dessert hummus kits, and crinkle-topped plant-based brownies.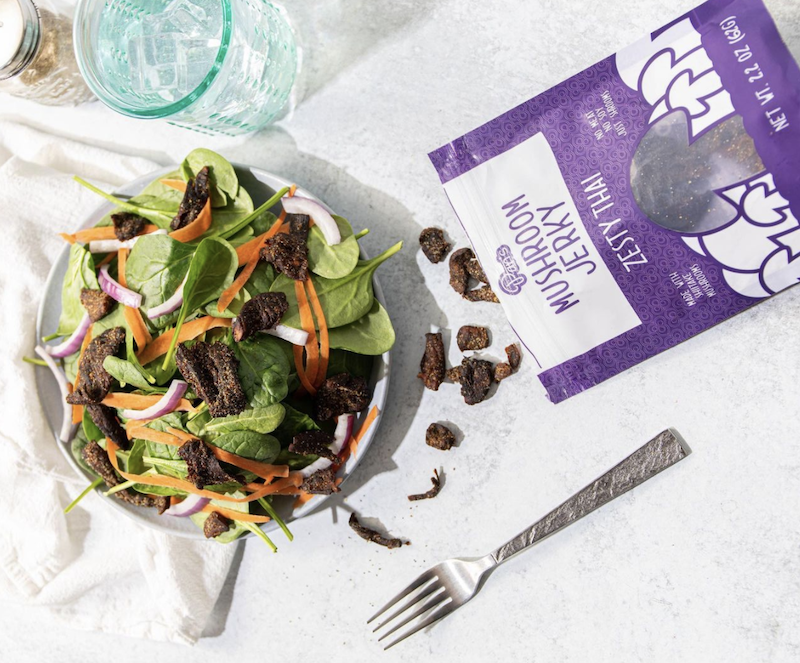 Pan's Mushroom Jerky
8 Pan's Mushroom Jerky
If omnivores can make jerky out of whatever animal they care to slaughter, vegans can certainly make jerky out of plants. This mushroom rendition sparked a feeding frenzy among the Sharks, and founder Michael Pan received multiple offers. After considering a dual venture with Lori Greiner and Blake Mycoskie, he decided to team up with Cuban who agreed to a smaller equity share. Pan walked away with $300,000 for 18 percent of the company. Since the show aired, Pan's can be found in retailers nationwide including Kroger, Fresh Thyme, Whole Foods, and the up-and-coming Foxtrot market.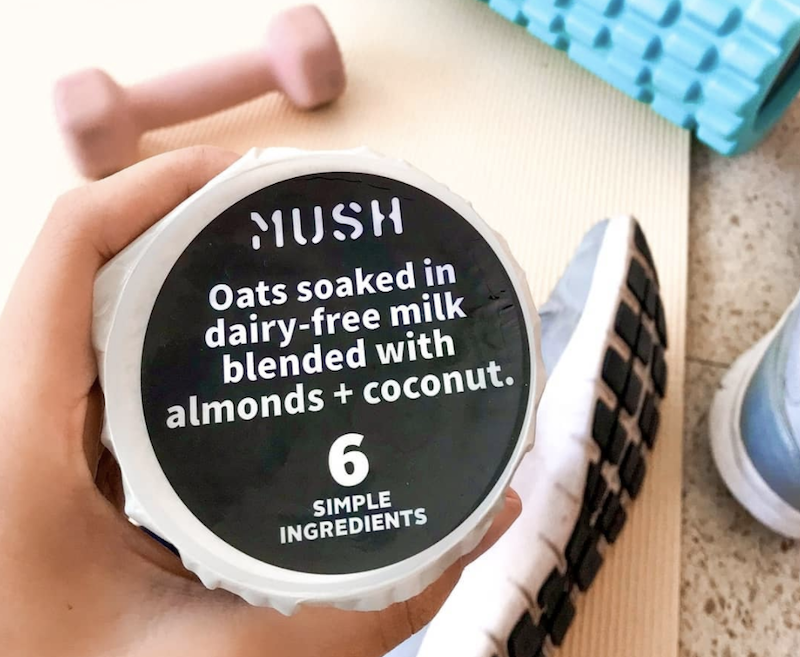 MUSH
9 MUSH
This plant-based company makes overnight oats even easier. No prep required, just peel back the film and dig in. Prior to their appearance on Shark Tank, co-founders Ashley Thompson and Kat Thomas were working the farmers' market circuit. After sealing a deal with Mark Cuban for $300,000 with 10 percent equity and an unlimited line of credit, MUSH has expanded into over 3,500 locations nationwide—including Whole Foods.
Thompson told VegNews, "Shark Tank set us on an incredible trajectory, and we wouldn't trade the journey for anything. The show and Cuban certainly helped us get to where we are today! We are so grateful for the experience."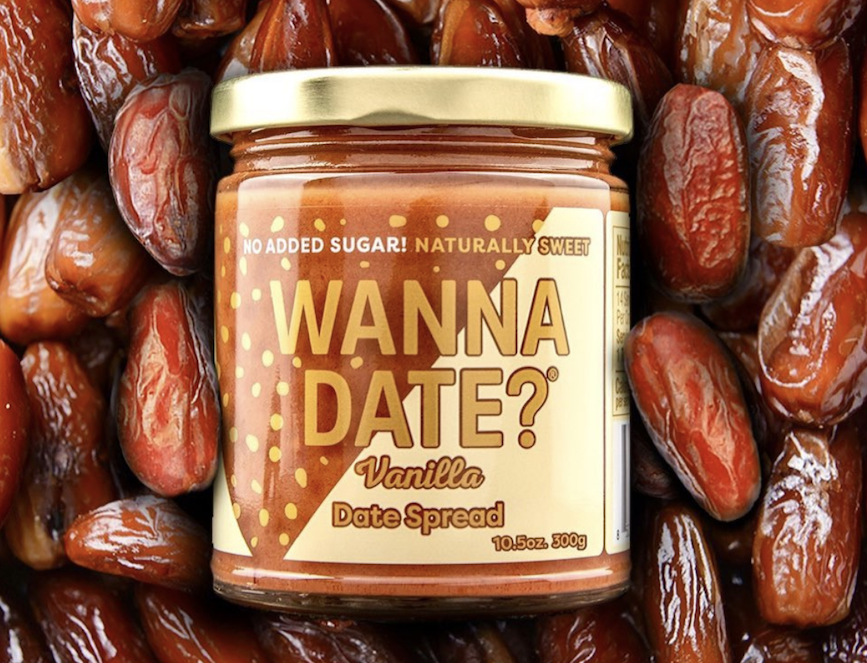 Wanna Date
10 Wanna Date?
It's not a nut butter and not a jam—this sweet spread is a silky smooth category all to its own. The thick, date-based spread was brought to the Sharks by young entrepreneur Melissa Bartow. Cuban melted for this healthy treat and offered $100,000 for 33 percent equity. Today, the range of products have expanded to include addictively good and surprisingly good-for-you Date Dough—date-based vegan cookie dough. It's not meant to be baked (although you can). Because we all know cookie dough is the best part of baking.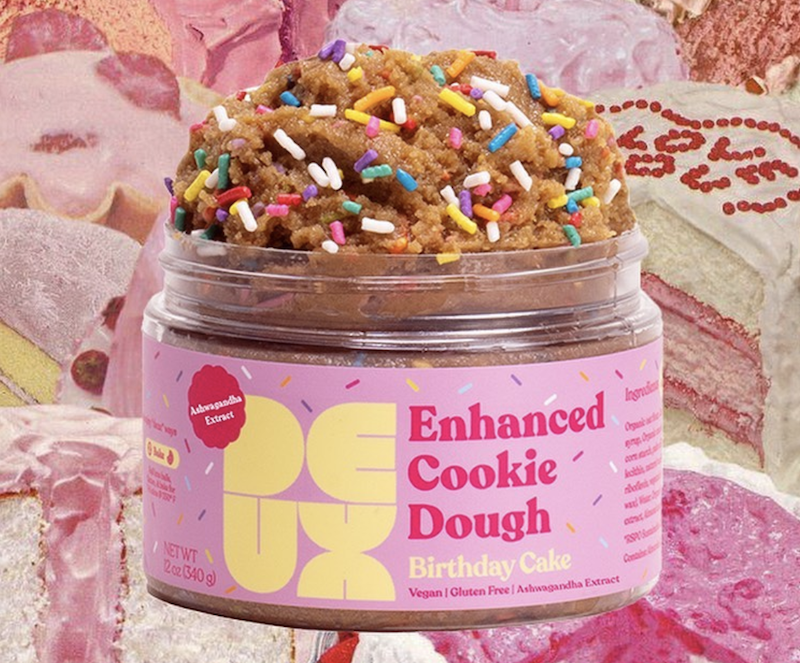 Deux
11 Deux
Deux makes cookie dough you can eat by the spoonful—and not get reprimanded for consuming raw batter. Not only are the flavors vegan, but they're also "enhanced" with functional ingredients such as essential vitamins and minerals, pea protein, maca, and ashwagandha. The dough can be enjoyed straight from the container or baked into cookies, if you have the patience. Or, you can aim for the middle ground like us and microwave a generous scoop of Deux in a mug for a warm, gooey, cookie dough treat. While flavors like Xxtra Chocolate Chip, Brownie Batter, and Birthday Cake seem impossible to pass up, the Sharks ultimately did not bite, and founder Sabeena Ladha walked away without a deal. That's not stopping her, though. Deux continues to crank out new products (hello, Enhanced Hazelnut Butter) well after the Shark Tank episode aired in 2021. "We saw really great sales and awareness after airing, but it was really our social marketing after the fact that put it over the top. After Shark Tank, we created viral TikToks and Instagrams about the episode and were able to not only tell our story more deeply, but broaden our reach and audience," Ladha told VegNews.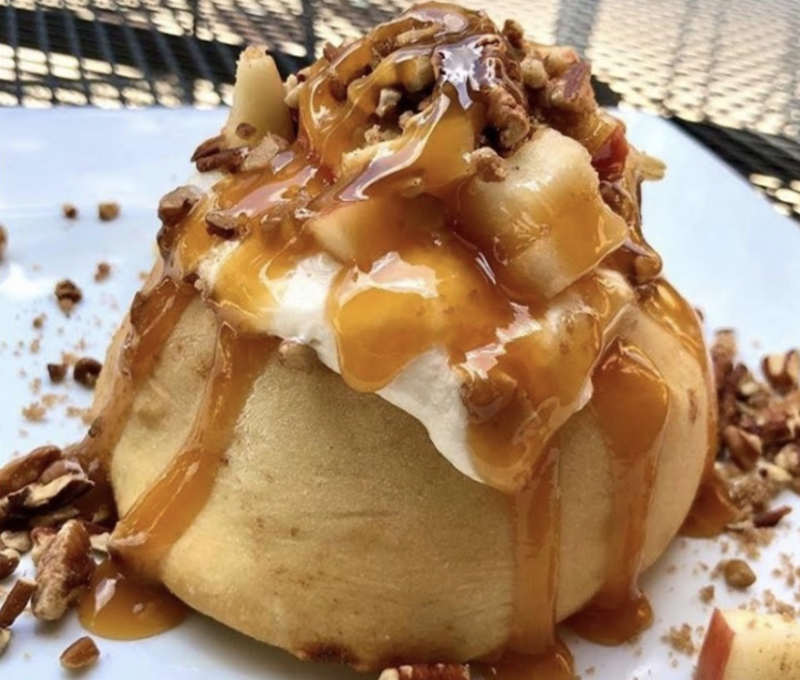 Cinnaholic
12 Cinnaholic
Who wouldn't throw money at a vegan bakery dedicated to massive, fresh-baked cinnamon rolls? Cinnaholic essentially combines Cinnabon with Coldstone—not only do you get a giant, gooey cinnamon roll, you're encouraged to top it with over a dozen goodies. Cookie dough, peanut butter, fresh strawberries, crumbled brownies … you get the idea. Shark Robert Herjavec bought in at $200,000 for 40 percent of the company. That's a pretty sweet deal. As of June 2022, the franchise boasts 69 locations across the US and Canada.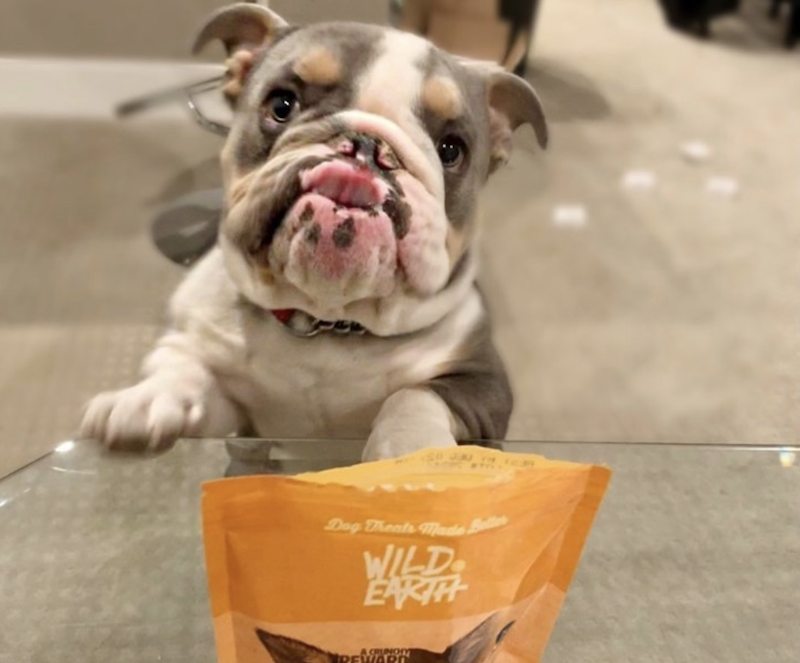 Bulldog Stuff
13 Wild Earth
Shark Tank's vegan investments aren't limited to human goods—vegan dogs benefit as well. Ryan Bethencourt, Wild Earth's founder, stood up for our four-legged friends when he appeared on Shark Tank in 2019. Cuban came in, once again, with a generous offer. Bethencourt secured $550,000 for 10 percent of the company. Since the episode aired, Wild Earth has expanded its line of vegan dog products to include supplements for joint, digestion, and skin health.