Music legend and business mogul Jay-Z just helped vegan cheese brand Misha's Kind Foods raise a $3 million seed investment round. Jay-Z invested in the brand through his firm Marcy Venture Partners (MVP), and the round also received participation from NBA all-star Chris Paul and branding firm Lisa Shamus & Partners. Founded in 2018 by Chef Ian Martin and Aaron Bullock, Misha's makes vegan cheese spreads using its own cashew and almond milk blends that are flavored with herbs and spices. Misha's will use the investment to develop new products, expand its team, and grow its retail footprint.
"The mission of Misha's directly aligns with our values. When we first discovered Misha's we found some immediate synergies," MVP Co-founder Jay Brown said. "We embrace companies that value sustainability, empowerment, inclusivity, accessibility, convenience, health and wellness, and personal expression."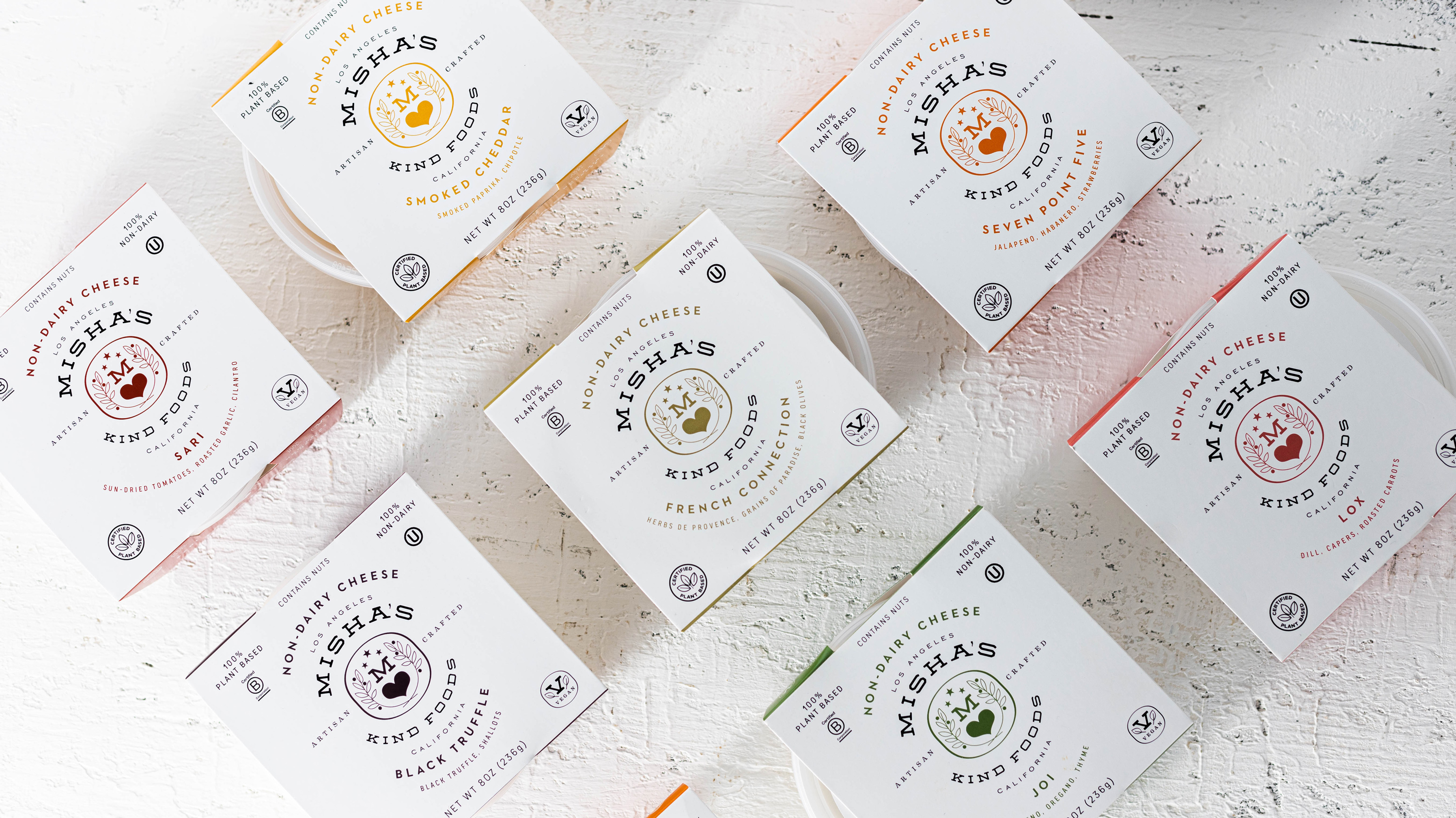 Currently, Misha's offers vegan cheese spreads in eight flavors, including straightforward creations such as Smoked Cheddar, Black Truffle, and Ricotta, along with more unique offerings such as Seven Point Five (flavored with jalapeño, habanero, and strawberries); Lox (made with dill, capers, and roasted carrots); and French Connection (which features herbs de Provence, grains of paradise, and black olives). All of Misha's spreads retail between $8 and $10 per 8-ounce container.
"These investors, and their enthusiasm, not only confirm the quality and excellence of our artisan cheeses, but they also align with our long-term vision and mission. We are here to serve the large community of cheese lovers, plant-based and not. Everything we make is kind to your body, kind to the planet, and kind to your wallet," Bullock said. "I'm confident having these investors at the table will be vital to the future growth of the company as they bring valuable cultural instincts, branding knowledge as well as operations and growth expertise."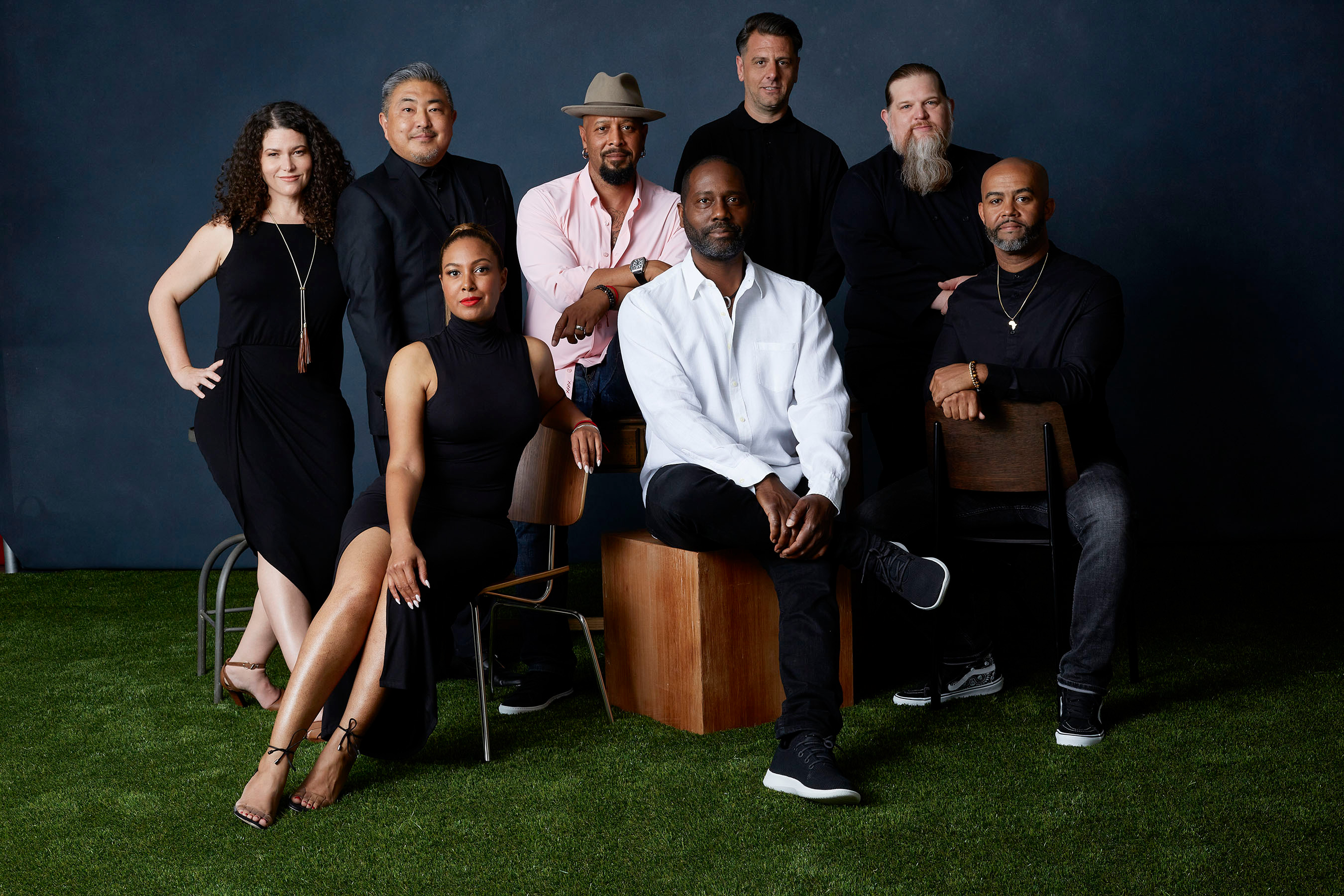 Jay-Z's vegan investments
Jay-Z made history in 2019 when he was the first hip-hop artist to become a billionaire. The 51-year-old reached his momentous status after a lucrative 30-year music career, which he bolstered with well-timed investments, some of which were in plant-based companies.
In 2019, through MVP, Jay-Z helped Impossible Foods raise a $300 million and led a $1 million investment round in Partake Foods, a vegan cookie brand created by former Coca-Cola executive Denise Woodward. Through his entertainment agency Roc Nation, Jay-Z is also an investor in vegan oat milk brand Oatly, which also counts media mogul Oprah Winfrey, actress Natalie Portman, and many others as investors. To help support the mission of eliminating the need for factory farmed chickens, Jay-Z also participated in a $50 million investment raised in June by SIMULATE, parent company of vegan chicken brand NUGGS.
In addition to investing in existing companies, together with his wife and fellow music legend Beyoncé, Jay-Z also helped to found a plant-based company in 2015. The duo partnered with nutritionist Marco Borges to launch vegan meal delivery brand 22 Days Nutrition and revived their partnership in 2019 to promote Borges' The Greenprint—a multi-pronged project that promotes plant-based living.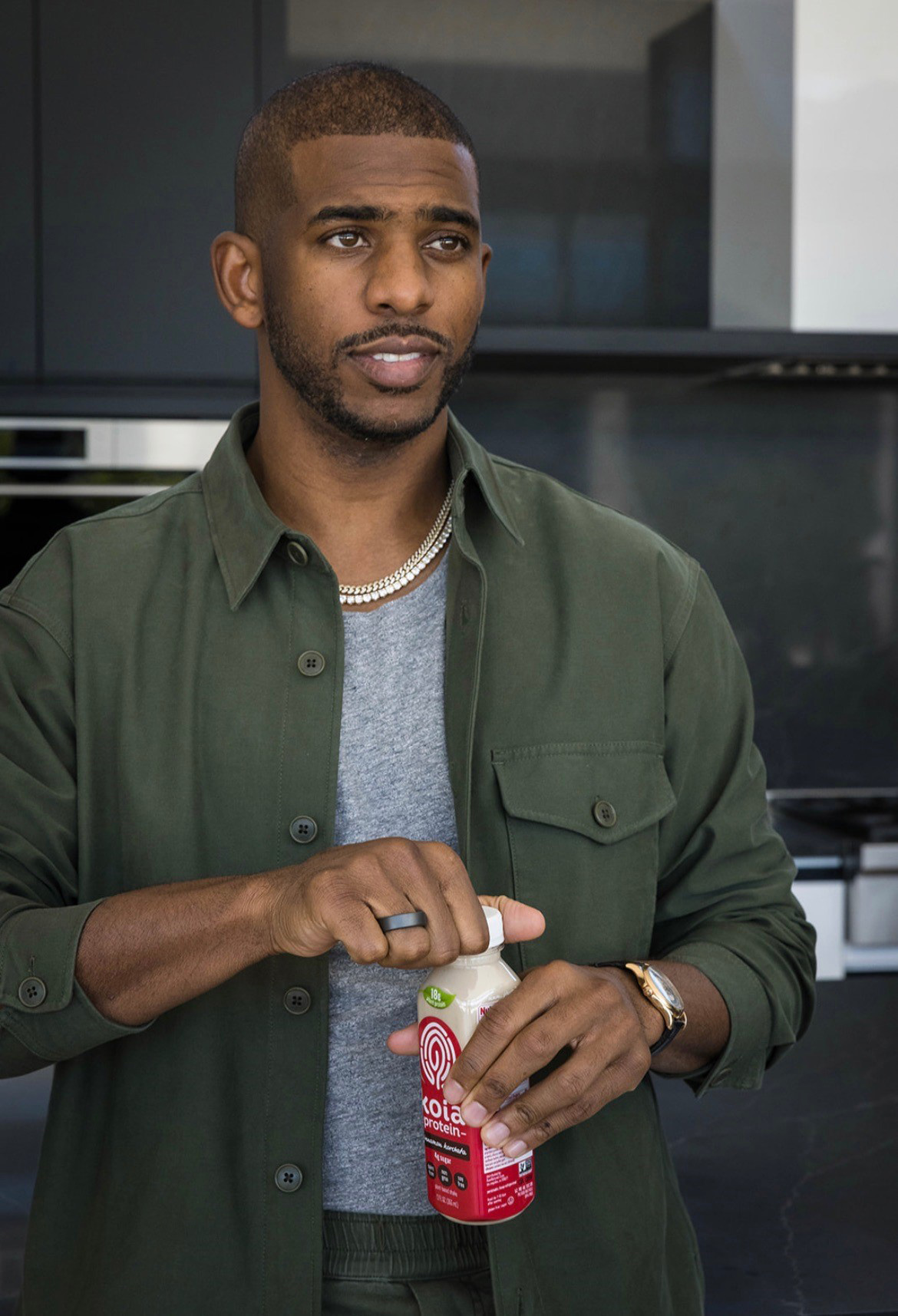 Chris Paul is a big vegan investor, too
Chris Paul—who currently plays for the Phoenix Suns—has been vegan for three years and often uses his fame to support a number of vegan businesses. In 2019, Paul was part of a group of 14 athlete investors in vegan brand Beyond Meat and has gone on to help promote the brand as an athlete ambassador alongside fellow NBA stars (and vegans) Kyrie Irving, DeAndre Jordan, and JaVale McGee. Paul also partnered with delivery platform GoPuff earlier this year to help it stock more plant-based products, particularly those made by Black- and brown-owned businesses.
The 36-year-old NBA star's newest vegan investment is in beverage brand Koia. In the coming months, Paul and Koia will bring vending machines stocked with vegan shakes and smoothies to the campuses of Historically Black Colleges and Universities (HBCUs). Paul also committed to purchasing 50,000 Koia smoothies which he will donate to GoPuff.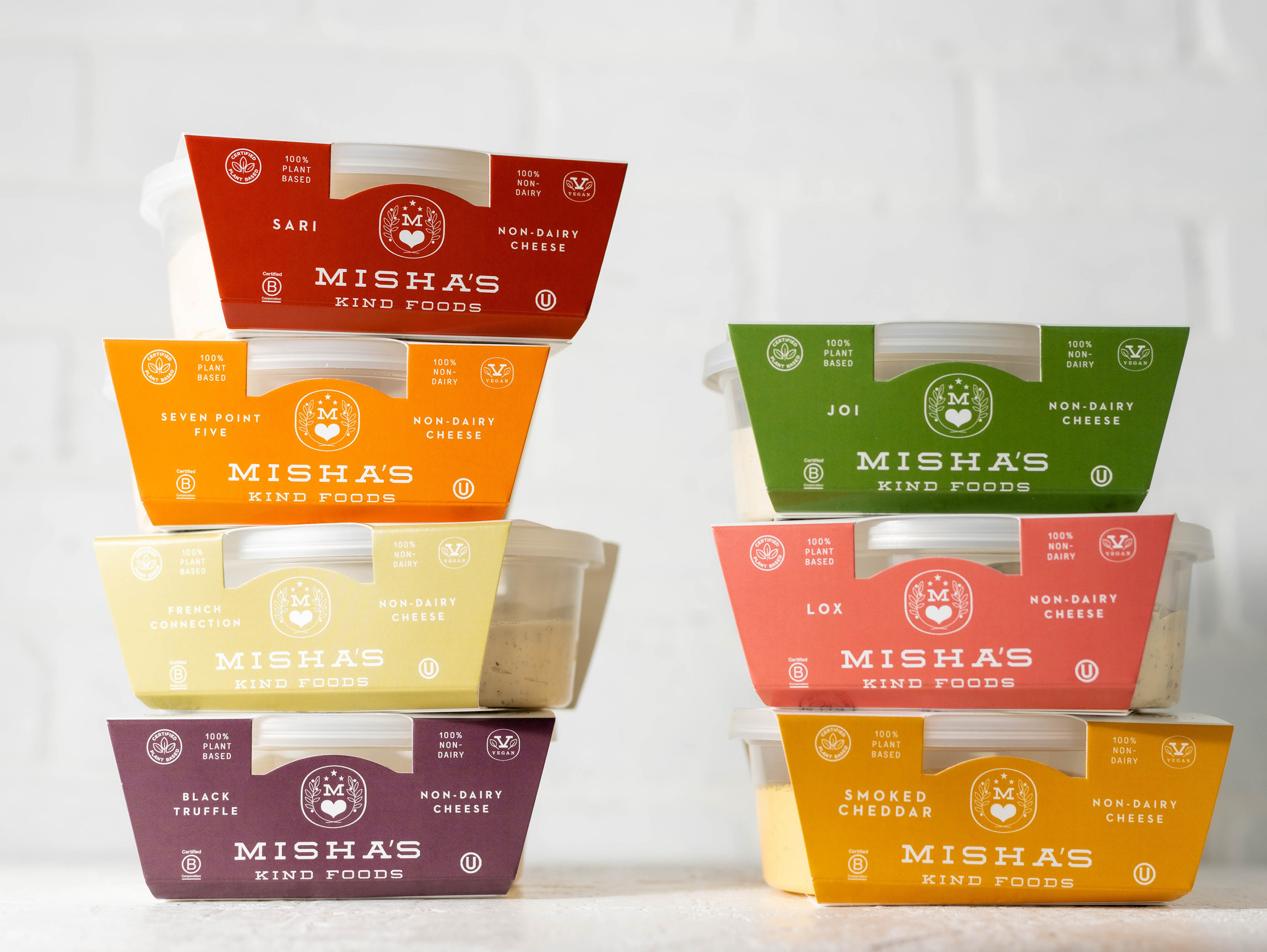 Vegan cheese is cheese
Misha's is certified by the state of California as a dairy company, meaning it can legally use terms such as "cheese" to describe its vegan products—a smart move given the ongoing labeling battle ignited by the dairy industry in response to the growing popularity of plant-based products.
In recent years, the dairy industry aimed to secure exclusive use of "cheese," "butter," and "milk" under the guise that these terms are misleading to consumers when used on vegan products, despite the common usage of terms such as "soy milk" and "peanut butter." However, vegan companies are gaining ground in the battle and exposing the dairy industry claims as thinly veiled attempts to protect industry profits.
Earlier this month, California-based vegan brand Miyoko's Creamery won its lawsuit against the California Department of Food and Agriculture (CDFA), setting a precedent for the use of the term "butter" and "dairy" on vegan products. Miyoko's filed the lawsuit after the CDFA demanded it cease using so-called "dairy" terms to describe its products. A California judge ruled in favor of the vegan brand, citing that limiting the use of these terms to dairy companies impedes on Miyoko's corporate free speech rights.
For more about celebrities' vegan investments, read:
Jay-Z Just Invested in Plant-Based "Tesla of Chicken" Brand Simulate
Rihanna Invests in Vegan Cookie Company
Oprah, Natalie Portman & More Invest in Vegan Milk Brand Oatly