This month, international café chain Costa Coffee added vegan whipped cream to all of its 140 locations across Poland. The chain first tested the new Vege Kreme at locations in Warsaw and Krakow before expanding the option nationwide. The vegan whipped cream is made by European brand Flora, which is owned by Upfield, the parent company of vegan cheese brand Violife. Whereas prior to the launch, customers looking for vegan options had to order fall beverages without whipped cream, now Vege Kream—made with Flora Professional 31 Percent—is available as a direct substitute for dairy-based whipped cream.
"I am glad that professionals in the catering market, but also the consumers themselves, have once again confirmed that Flora Plant is a universal and reliable product that works perfectly instead of traditional whipped dairy cream," Wiktor Orliński, Marketing Manager for Foodservice at Upfield, said.
Coffee chains get into vegan whipped cream
While Poland locations are lucky to have vegan whipped cream, in the United Kingdom, Costa Coffee has been making great strides with other vegan options. In 2018, the chain began its foray into plant-based with the launch of a coconut latte and vegan Paradise slice to more than 2,000 UK locations. Since then, Costa Coffee has been adding vegan options to its menu, including food items such as the Smokey Ham & CheeZe Toastie, to keep up with demand. Earlier this month, Costa hired Martin Jordan—who looks exactly like celebrity chef, and former vegan critic, Gordon Ramsay—to promote its latest launch: the Vegan Bac'n Bap, a breakfast sandwich loaded with vegan bacon served on a soft white bun and accompanied by choice of Heinz ketchup or HP Brown sauce (both of which are vegan).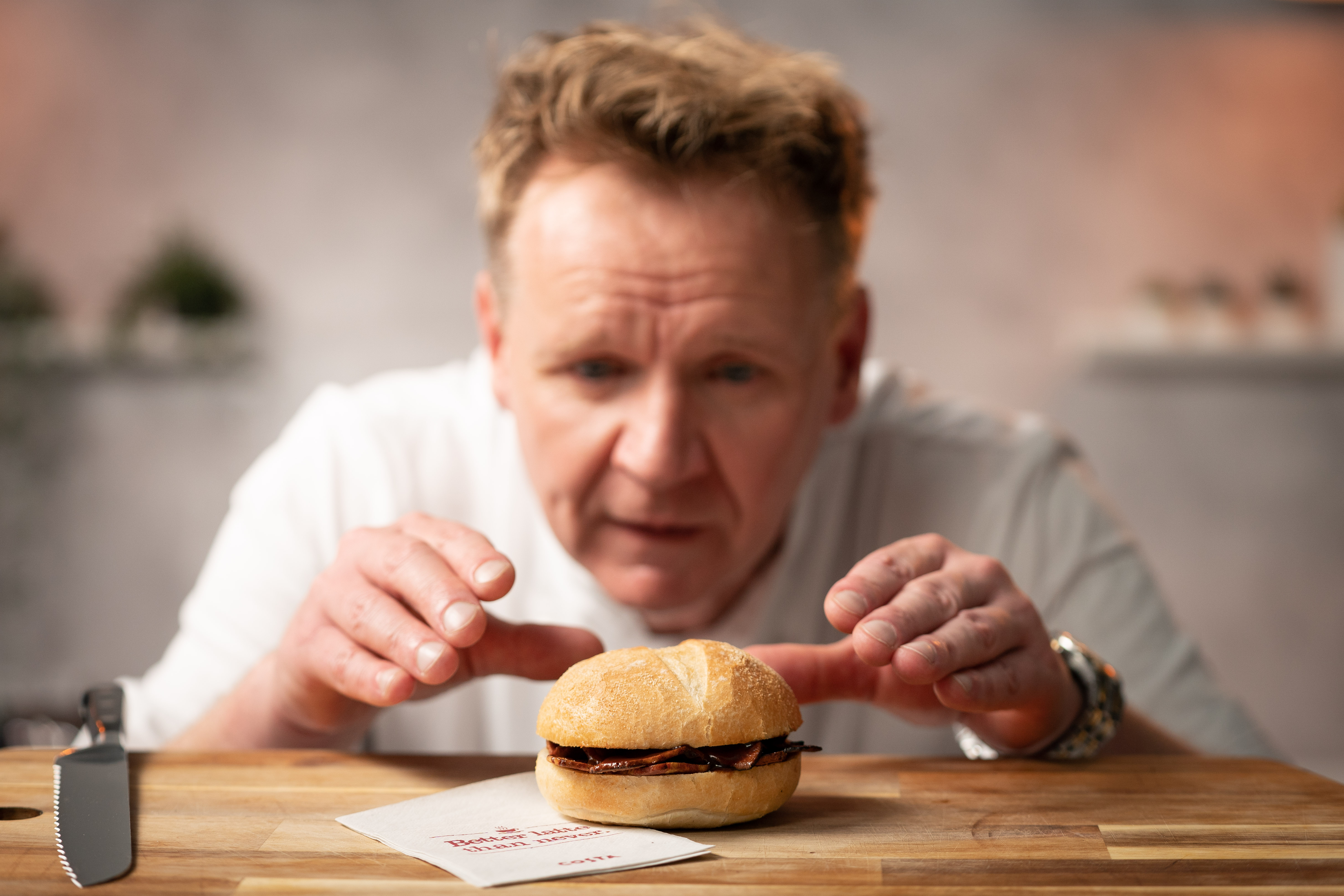 Competing coffee giant Starbucks is keeping pace in the UK, as well. The chain removed dairy from the base of its famed Pumpkin Spice Latte (PSL) in 2018 in Europe to allow customers to order the drink vegan. Since that innovation, Starbucks has also added a wide variety of vegan options—including a selection of sandwiches, some made with Beyond Meat. Last fall, Starbucks UK added vegan whipped cream and, as a cherry on top, launched a fall-inspired vegan pumpkin spice cookie.
The base of Starbucks' PSL in the United States still contains dairy and the popular fall beverage cannot be ordered vegan.
Flora's vegan products
In 2019, Flora's product portfolio went entirely plant-based. However, last October, the brand reformulated its previously vegan Flora Buttery with dairy-based buttermilk, citing that consumers "miss the familiar taste of buttermilk in Flora Buttery" and are "not ready to join the plant-based journey." The move sparked a petition to keep Flora Buttery vegan.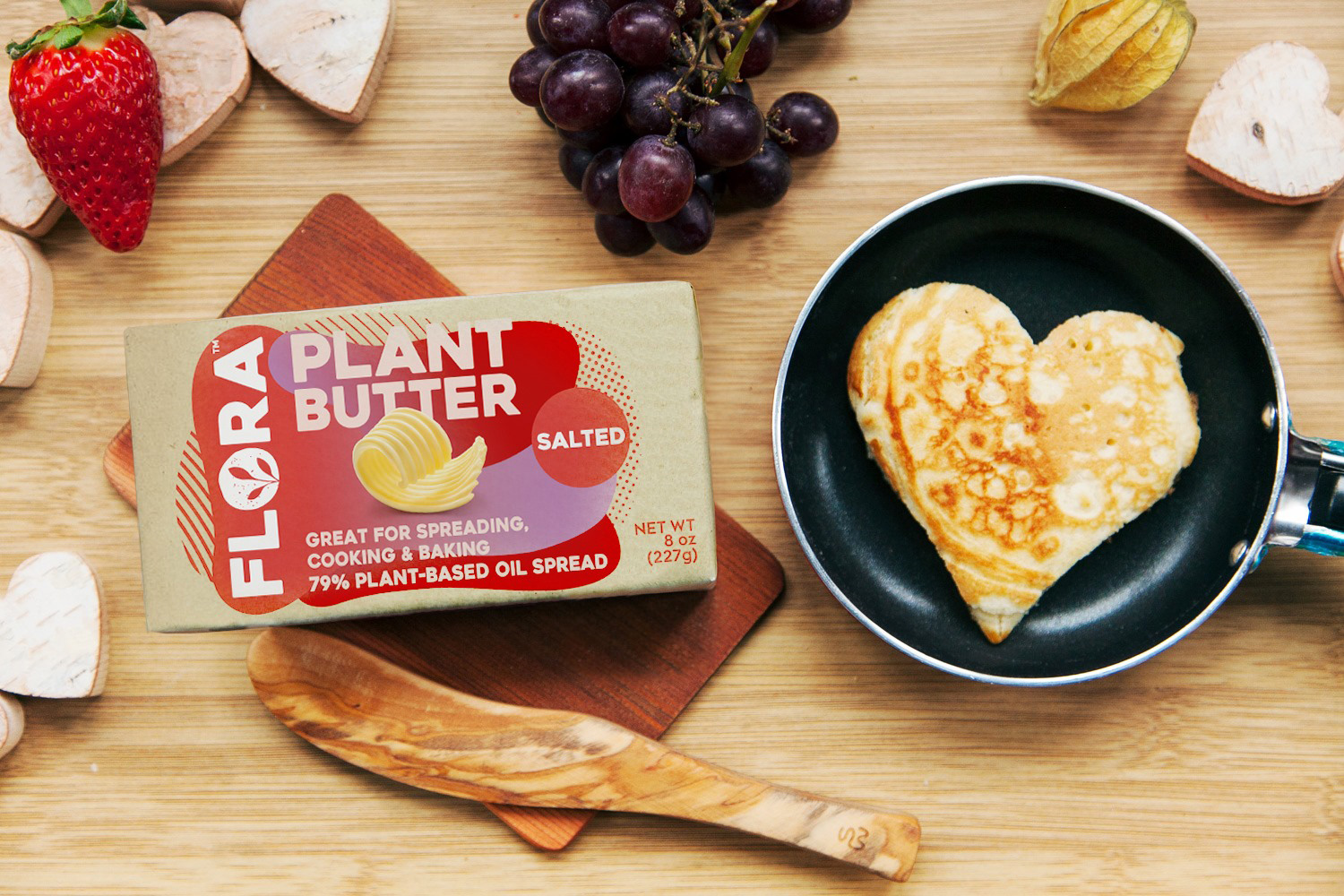 Stateside, in addition to owning Violife, Upfield is the parent company of Country Crock, a classic margarine company that recently got into vegan butter. In 2019, the brand released its Plant Butter line to provide a direct alternative to animal butter. The brand's vegan butter is available in both tub and stick formats that are made with almond oil, olive oil, or avocado oil. Upfield also owns Flora Plant Butter in the US and that product, and its other holdings, will continue to be vegan.