It seems that every week in the world of vegan food news is more exciting than the last and this week is no exception. The summer seems this much closer with Trader Joe's new oat milk-based vegan ice cream sandwiches. Vegan chicken continues to dominate headlines and store shelves, including this week's launch of new brand CHKN Not Chicken at more than 350 Sprouts markets nationwide. And everyone's favorite food, pizza, is getting a planet-friendly makeover thanks to Unilever brand Knorr. Read on for more.
1 Trader Joe's oat milk ice cream sandwiches
When it comes to dairy-free ice cream, our choices these days are vast but a new frozen treat at Trader Joe's is always a welcome addition to the arsenal. New to the frozen aisle this week is Vanilla Oat Non-Dairy Frozen Dessert Sandwiches, a handheld treat made for everyday munching.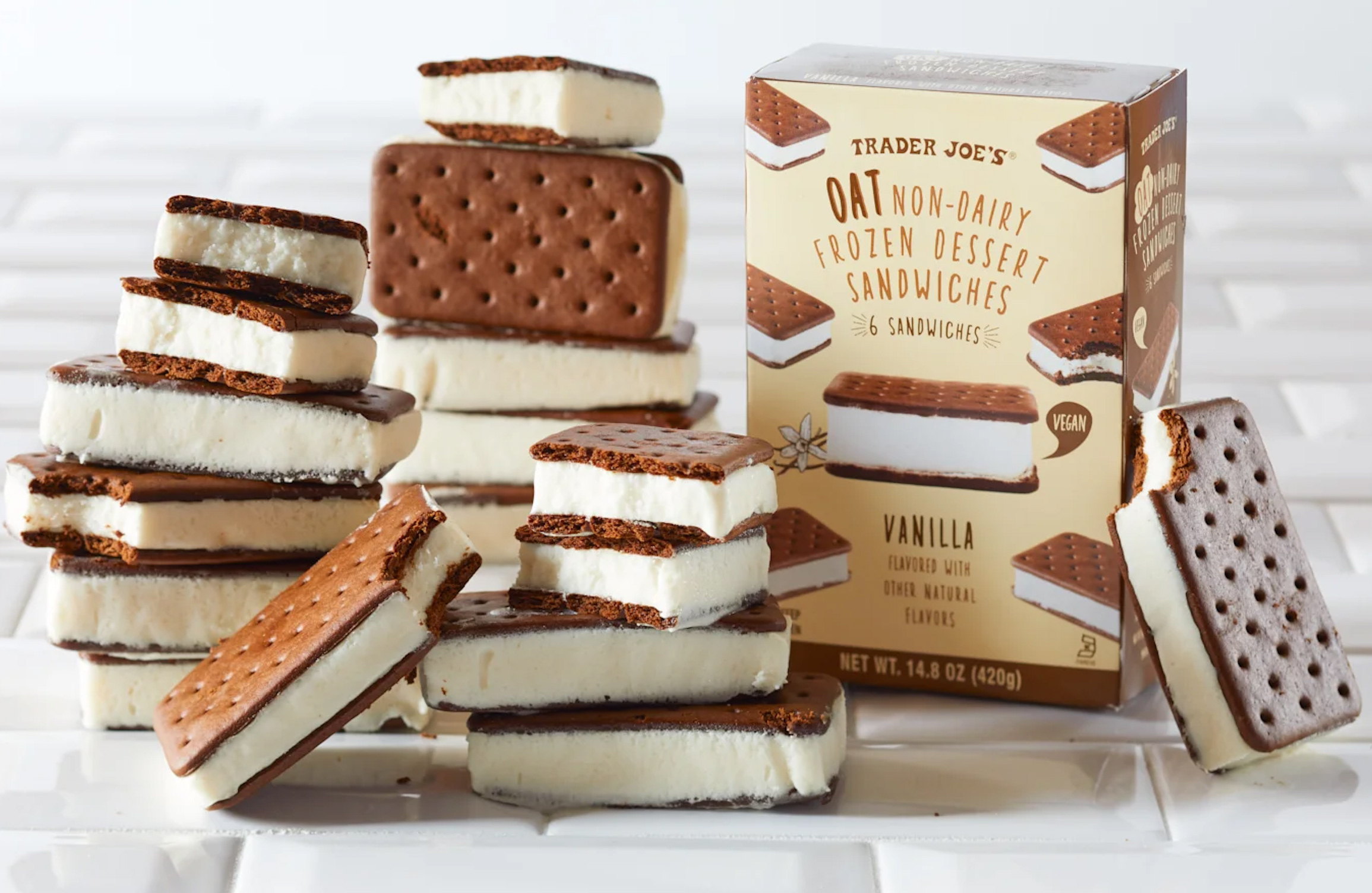 Trader Joe's
"Each sandwich is made with sweetened, vanilla-flavored, frozen oat beverage that's nestled between two sumptuously soft chocolate wafer cookies to deliver that satisfying, long-day-salvaging sensation with every bite," Trader Joe's describes its new vegan ice cream sandwiches. It sounds like Trader Joe's says we should have one (or all six that come in the pack) every day, and who are we to argue?
The new oat milk sandwiches join Trader Joe's other vegan ice cream options, including the adorable Hold the Dairy! Mini Coconut Non-Dairy Frozen Dessert Cones which the chain launched last year to much acclaim.
2 New vegan chicken at Sprouts
Trader Joe's is not the only supermarket chain that's expanding its vegan options. This week, a new vegan chicken line landed at more than 350 Sprouts stores nationwide. CHKN Not Chicken is made by a group of flexitarians to help omnivores eat less meat and vegans can play, too, as the line is fully plant-based.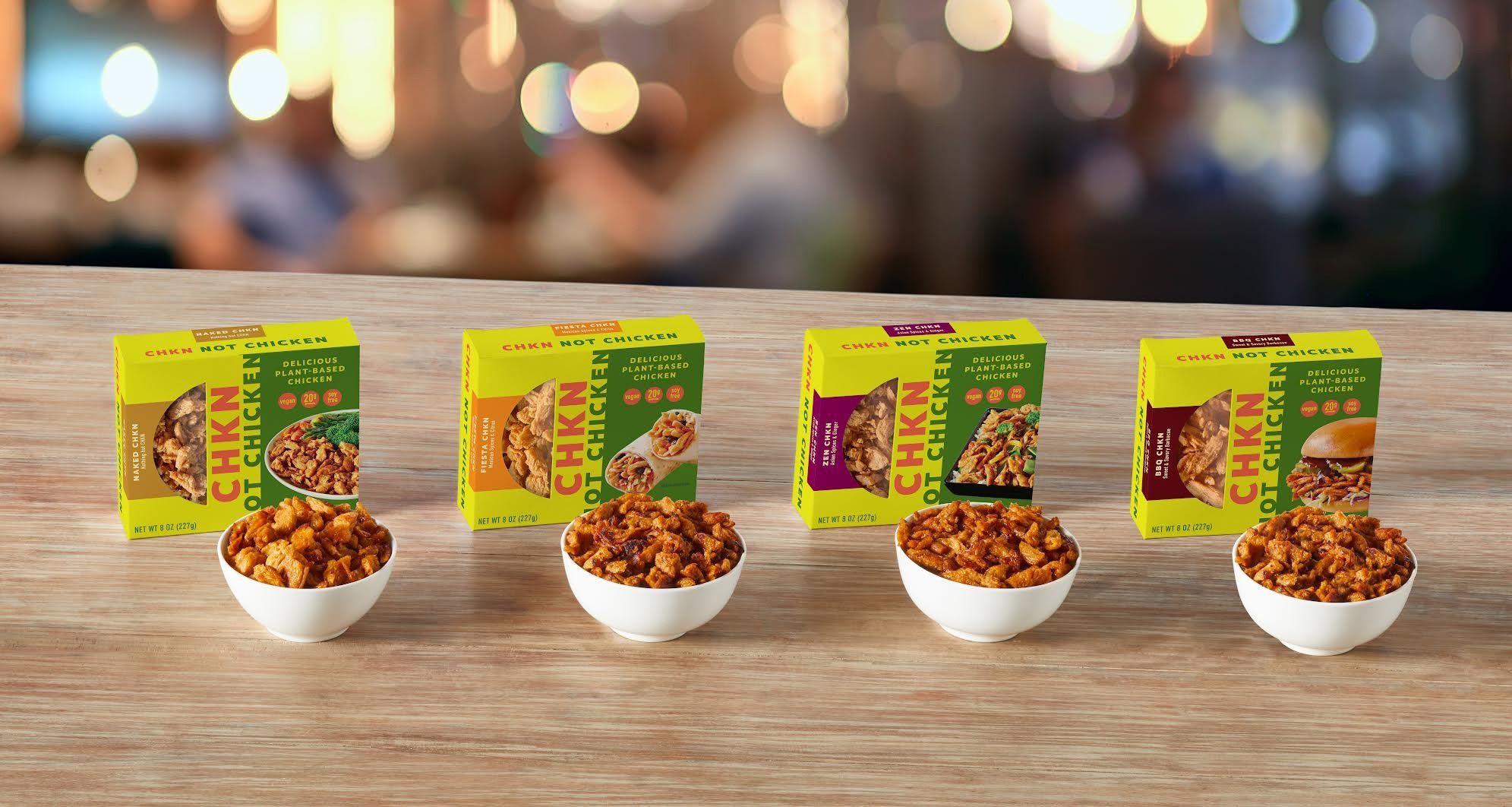 CHKN Not Chicken
Available in the frozen aisle, CHKN Not Chicken comes in four flavors: Naked CHKN (original), Zen CHKN (Asian spices and ginger), Fiesta CHKN (Mexican spices and citrus), and BBQ CHKN (a sweet and savory barbecue flavor that is exclusive to Sprouts)
"We are thrilled to partner with Sprouts to bring our delicious plant-based chicken to consumers across the country," Brian Pope, the co-founder and CEO of CHKN Not Chicken, said in a statement. "Our mission to help consumers live healthier and more sustainably by eating less meat is perfectly aligned with Sprouts' commitment to wellness-oriented products. We are thrilled to join them as innovators in the food industry."
3 More vegan chicken, please
This week, Singapore-based startup Next Gen Foods raised a whopping $100 million in investment capital to bring its vegan chicken brand TiNDLE to restaurants everywhere. Founded by two meat industry vets, the company is looking to reduce humanity's reliance on animal agriculture with its tasty vegan chicken. Made with only nine ingredients, TiNDLE features "lipi," a plant-based approximation of chicken fat that makes the plant-based meat taste and cook just like the real thing.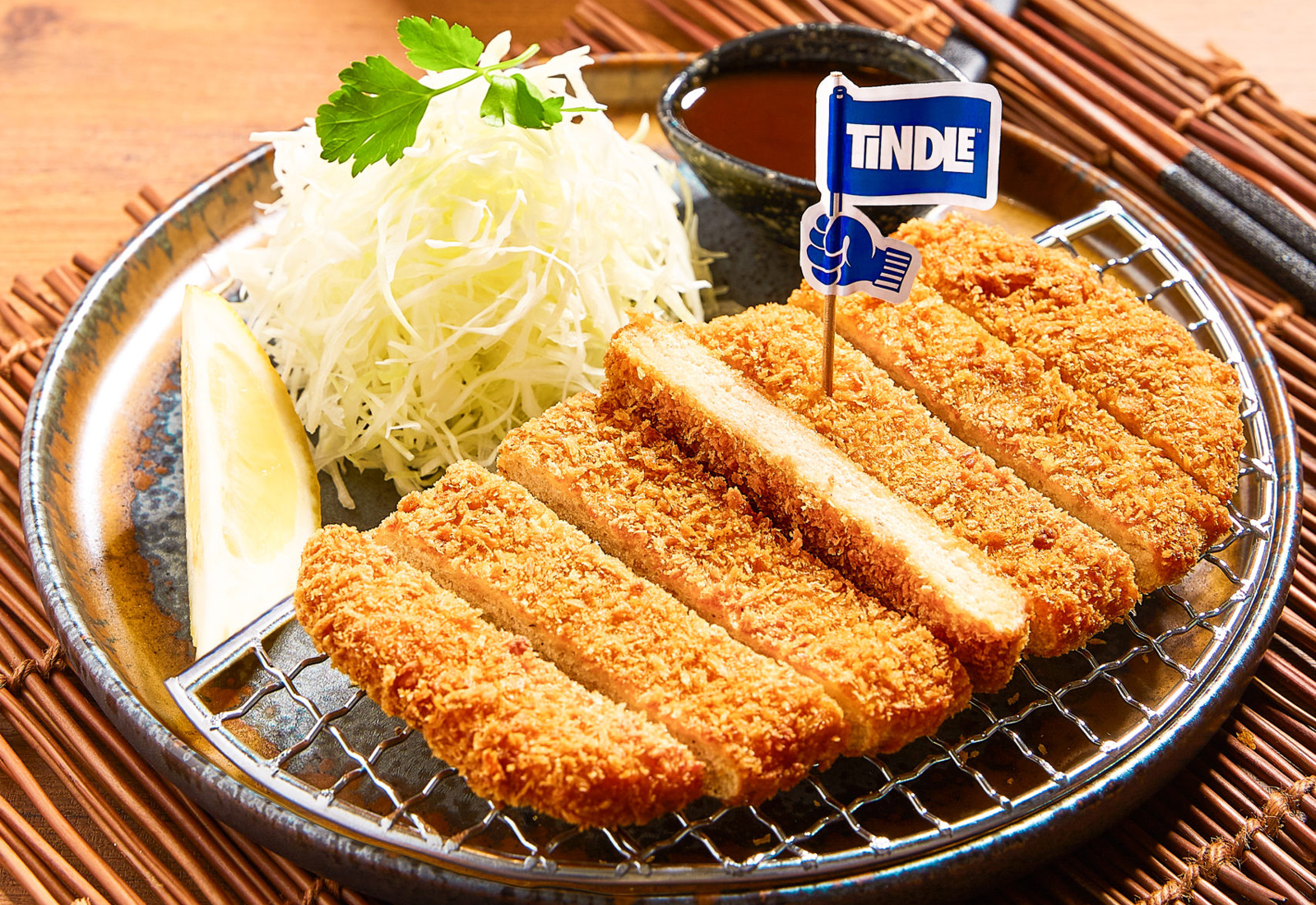 TiNDLE
While the brand already has a presence at 200 restaurants near its home country, the new funding will help TiNDLE get its wings in additional markets, including the United States. This week, the new vegan chicken is coming to restaurants in New York City, Los Angeles, Miami, Philadelphia and more, giving chefs a chance to showcase TiNDLE's chicken-like qualities.
Back home in Singapore, Next Gen Foods is working to open a massive research and development facility and aims to bring TiNDLE to the United Kingdom and Germany in 2022.
4 Nooch, but make it flavored
Lovingly known as "nooch," nutritional yeast is the secret ingredient to living the most joyous vegan life and Bragg Live Food Products ("Bragg's") has been a go-to brand for years. These days, many brands have discovered the cheesy goodness of nooch, including our friend Trader Joe's (which offers a private-labeled pouch for a pretty good price).
However, while there is nothing wrong with the classic cheesy flavor of nooch, Bragg's knows that variety is the spice of life. For that reason, the brand is stepping up its nooch game with the release of the first flavored nutritional yeast on the US market. This week, Roasted Garlic and Smoky BBQ flavors of Bragg's Nutritional Yeast are joining the original on store shelves nationwide.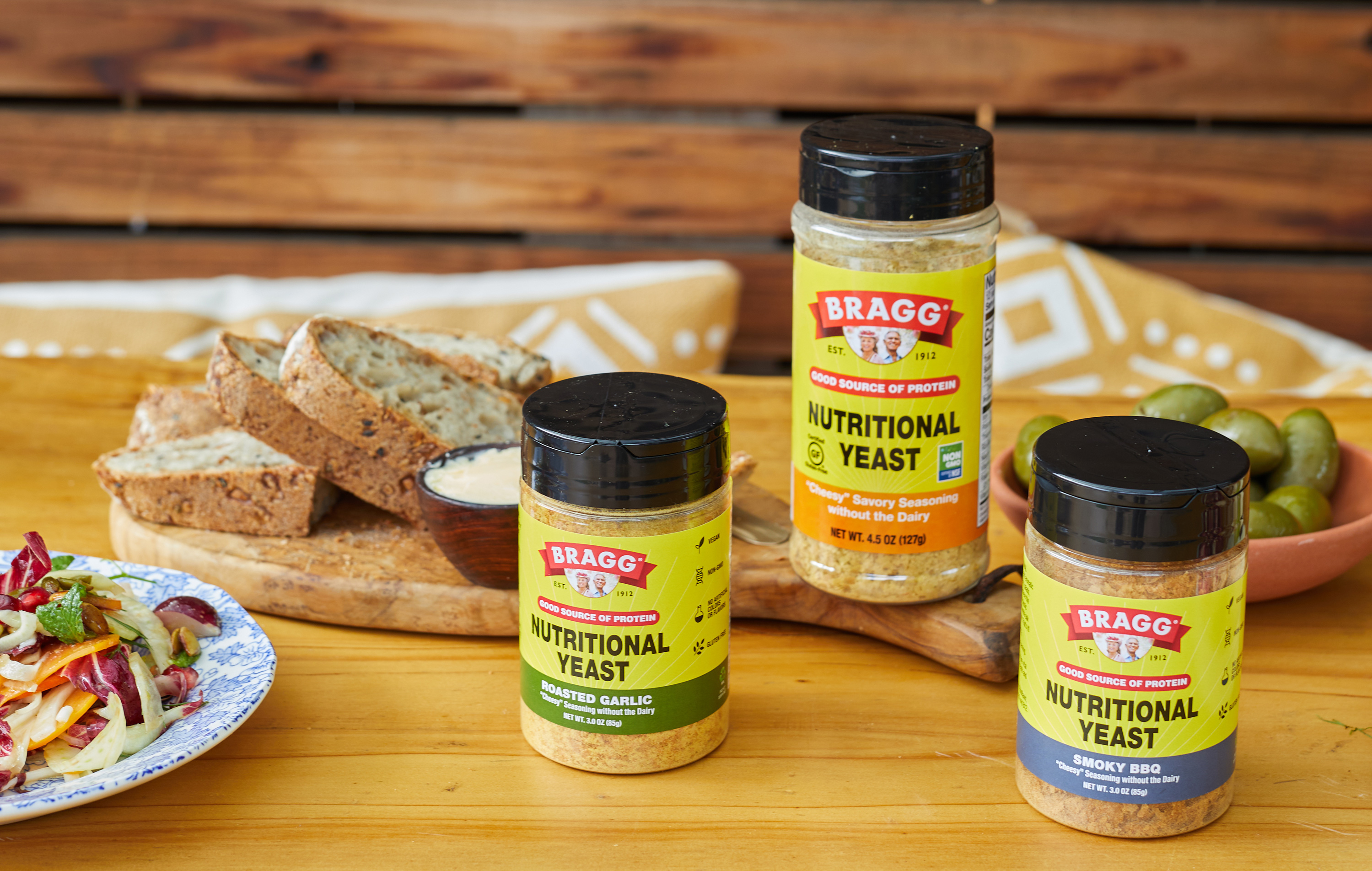 Bragg Live Food Products
"We couldn't be more excited to introduce our Flavored Nutritional Yeast Seasonings." Bragg's CEO Linda Boardman said in a statement. "As we continue to evolve the ways through which we deliver a daily dose of wellness, we saw an opportunity to innovate and expand upon our best-selling Nutritional Yeast."
Classic nooch adds a hit of protein, B12, and cheesy flavor to everything from popcorn to potatoes and these flavored versions are about to take movie night to the next level.
5 Eco-friendly pizza
Unilever brand Knorr is celebrating World Eat for Good Day (February 19) by launching "Plizza," a planet-friendly pizza. On Saturday, a limited number of plizzas will be available for delivery through Knorr's partners in six cities in the United States (Chicago), Mexico, Indonesia, South-Africa, Thailand, and China. For those that miss the chance to try it, Knorr is sharing a recipe for its plant-based pizza to make at home.
Seventy-five percent of what people eat is made up of only 12 plant and five animal species and animal agriculture is responsible for the majority of food-based greenhouse gas emissions. For these reasons, Knorr developed the vegan pizza, which highlights Future 50 Foods, a diverse collection of plant foods it identified as more environmentally friendly such as spinach, watercress, and spelt.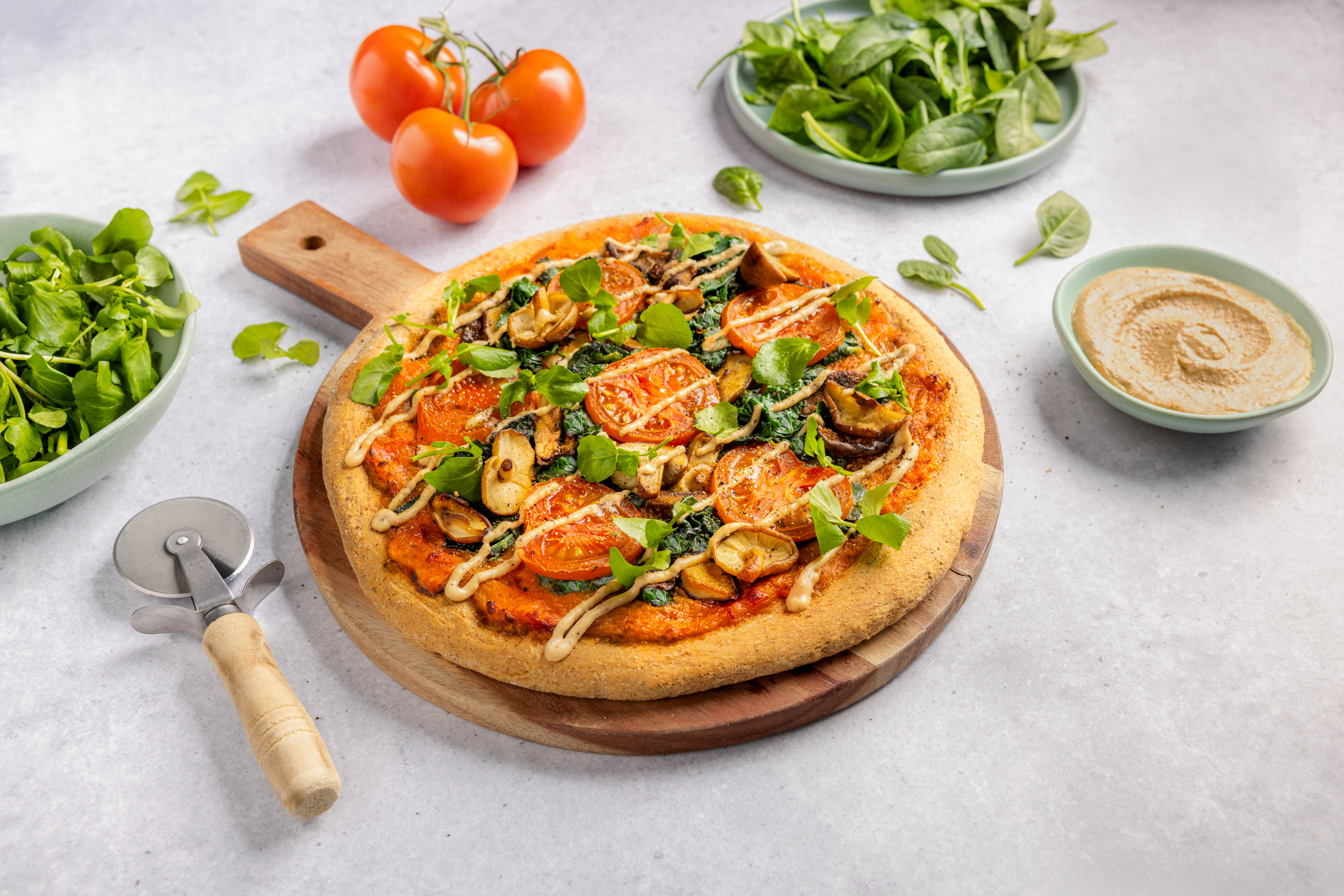 Knorr
"On World Eat for Good Day, we want to help everyone understand the impact our food system has on our planet and our health and provide a delicious way to make a positive change," Dorothy Shaver, Global Food Sustainability Director at Unilever, said in a statement. "Knorr is on a mission to help everyone eat a wider variety of plants that are grown in sustainable and regenerative ways for our health and the health of the planet."
People eat approximately five billion pizzas every year and with this campaign, Unilever hopes that more of them are plant-based and planet-friendly.
For the latest vegan news, read:
The Las Vegas Strip Gets Its First Vegan Fine-Dining RestaurantFormer Nestlé Dairy Supplier to Face Prosecution for Animal CrueltyThis Vegan Calamari Mimics Seafood Through the Power of Fermentation