Plant-based company Impossible Foods hopes to spark conversation about the connection between animal agriculture and loss of biodiversity with its new plant-based chicken nuggets. Forgoing the popular dinosaur shapes, the new Impossible Chicken Nuggets Made From Plants: Wild Nuggies are made in shapes that resemble endangered animals such as the polar bear, black rhino, right whale, and Galapagos tortoise.
The company chose these shapes to represent animals that have been adversely affected by the resource-intensive global animal agriculture industry. Compared to traditional chicken nuggets, Impossible's plant-based version uses 49-percent less land, 44-percent less water and generates 36-percent less greenhouse gas emissions based on a Life Cycle Assessment.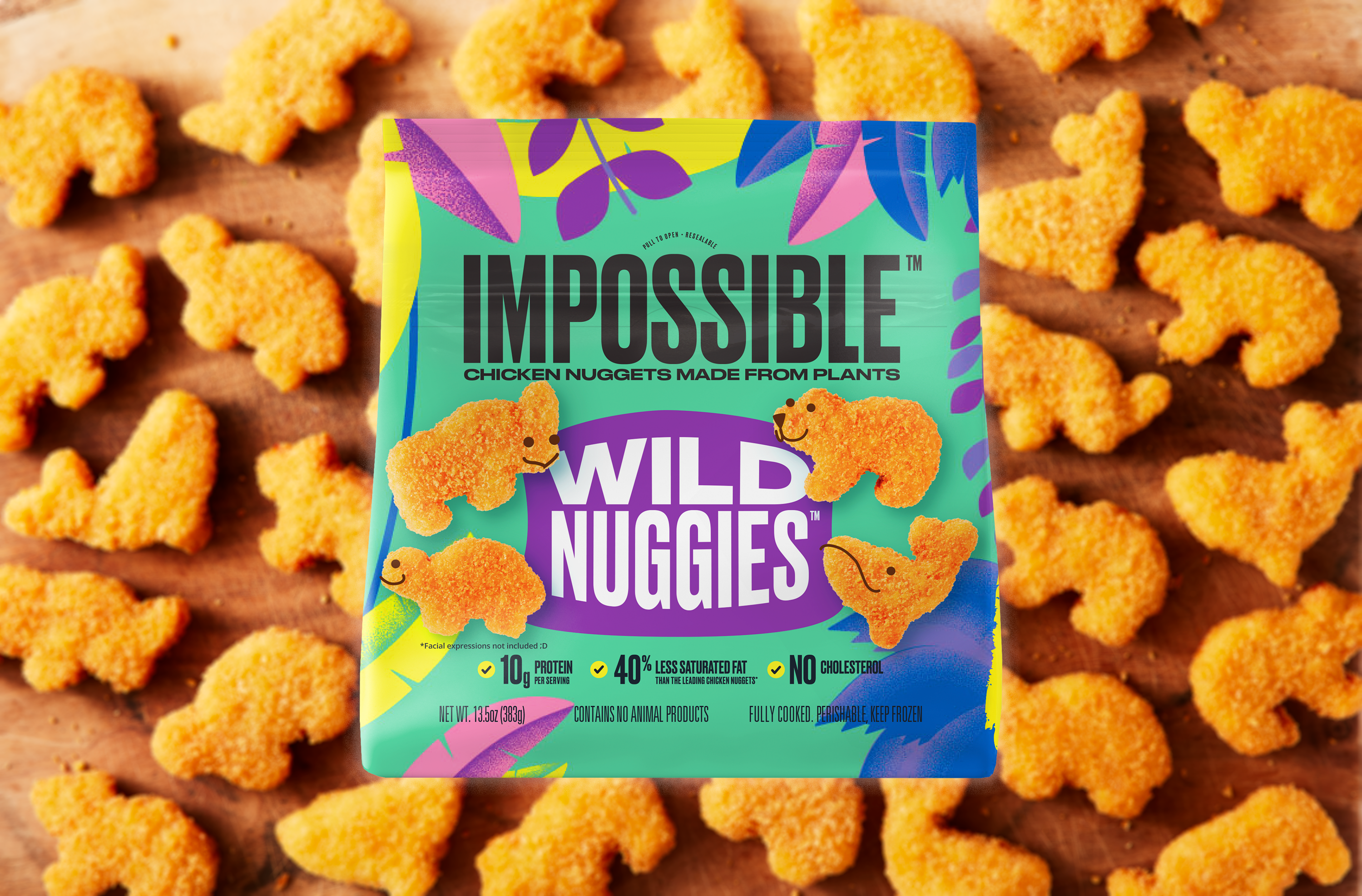 Impossible Foods
"Our goal is to spark a conversation at the dinner table about how our food choices impact our planet, and how eating plant-based is the best way for kids to help combat the urgent threat of climate change and nature loss," Laura Kliman, Director of New Product Development at Impossible Foods, said in a statement. "With our latest products, we're showing kids and consumers that they can still have everything they love about meat, but without needing to consume any dead animals."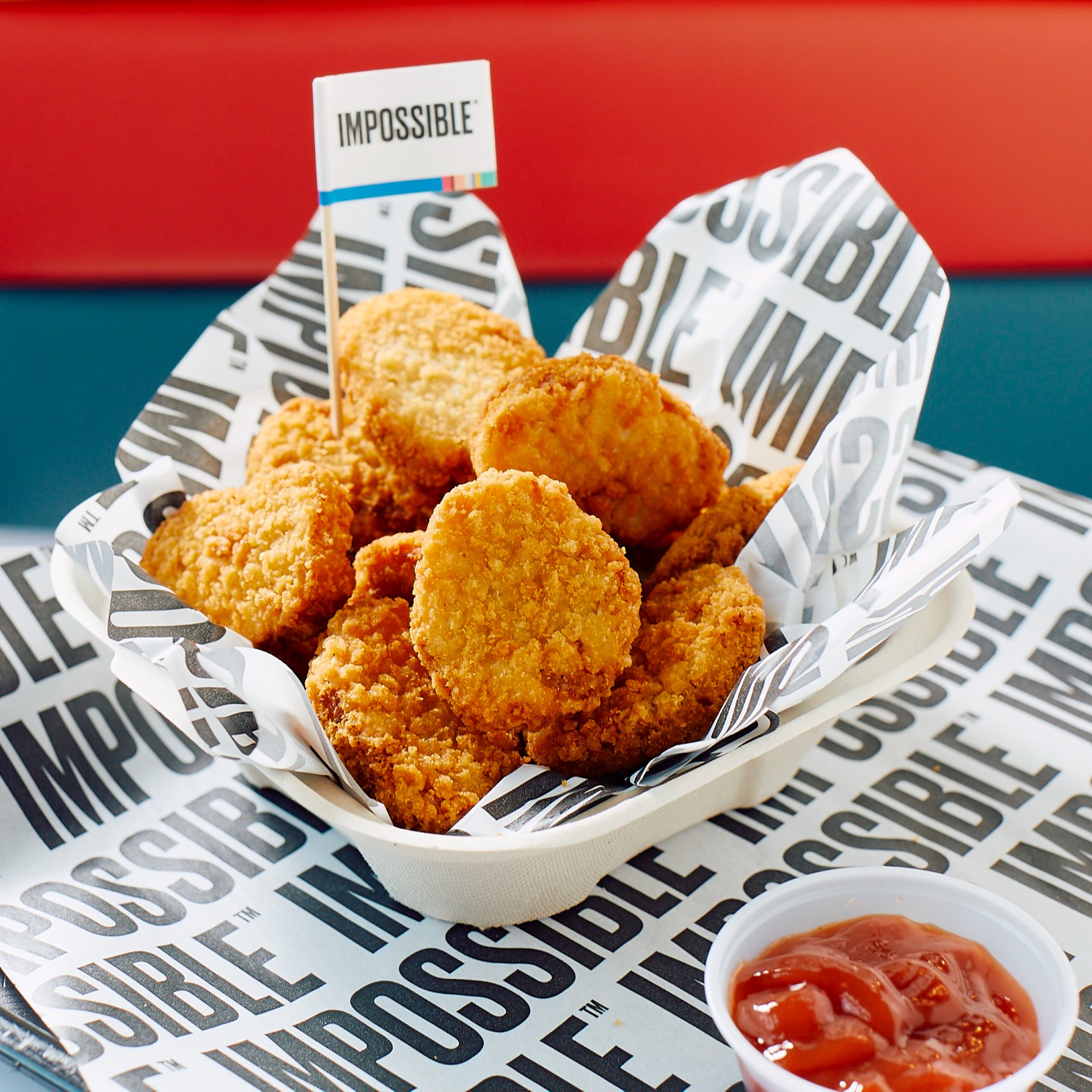 Impossible Foods
Impossible Foods gets into plant-based chicken
These nuggets are a new shape for Impossible Chicken Nuggets Made from Plants that the company launched last year. Impossible Foods began its mission to disrupt the animal agriculture industry with the introduction of a ground beef replica, the Impossible Burger, in 2016. The release of the plant-based nuggets represented Impossible Foods' entry into the growing plant-based chicken industry.
In October, Impossible Foods's longtime restaurant partner Burger King was the first major fast-food chain to put its plant-based nuggets on the menu when it tested the new option at select locations in Des Moines, IA; Boston, MA; and Miami, FL. Other restaurants that serve Impossible Chicken Nuggets Made from Plants include eateries owned by celebrity chefs David Chang (Fuku in NYC); Sean Brock (Joyland in Nashville, TN); and Marcus Samuelsson (Red Rooster in NYC).
After making their retail debut at more than 10,000 grocery stores, this year, Impossible's plant-based chicken nuggets also became available at AMC Theater locations across 37 states.
Impossible's vegan sausage patties are coming to stores, too
In addition to announcing the retail launch of its new plant-based wild nuggets, Impossible Foods is expanding the availability of its plant-based sausage patties. Impossible Foods launched the porkless patties with foodservice partners, including Starbucks which added the Impossible Breakfast Sandwich to the majority of its US stores in 2020. The vegetarian sandwich represented the first time that Starbucks offered a plant-based meat item on its US menu nationwide.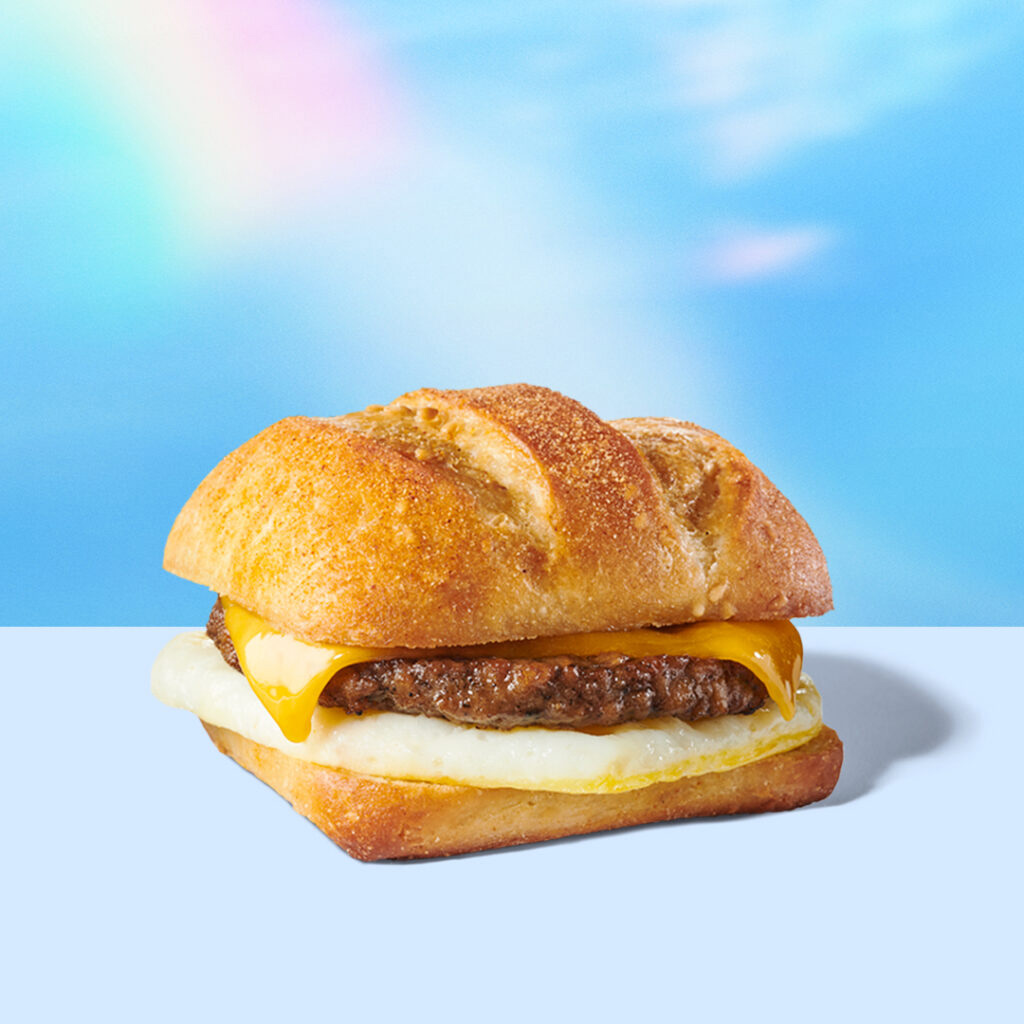 Starbucks
The shaped plant-based sausage patties will be sold in spicy and savory flavors alongside Impossible Foods Sausage Made from Plants grounds that the brand launched at approximately 13,000 grocery stores last summer. Impossible Foods followed this launch with the debut of Impossible Meatballs (a blend of its plant-based pork and beef products) at 3,000 Walmart stores nationwide.
Like its other products, Impossible's plant-based sausages and meatballs use a fraction of the land, water, and energy required to produce their animal-based counterparts. To date, Impossible Foods has raised $2 billion in investment capital to fund its ultimate goal of replacing all animal-derived foods with plant-based alternatives by 2035.
For more about Impossible Foods, read:
With Price Drop, Impossible Foods Takes First Step to Outprice Animal Meat
Impossible Foods Is Now Certified for School Lunches
Impossible Cheeseburgers Are Grubhub's Top Order of 2021