The top order on Grubhub this year is the meatless Impossible Cheeseburger, according to the delivery platform's 2021 "Year in Food" report. The meatless burger beat out the spicy chicken sandwich for the top order position and has increased in popularity on Grubhub by 442 percent this year. In 2021, overall vegan orders grew by 16 percent and other orders are gaining popularity, including vegan hot cocoa (up 320 percent), vegan mint chocolate chip cookie (up 236 percent), and handmade vegan chorizo taco (up 236 percent).
When it comes to states with the most vegan orders, the top five are California, New York, Florida, Texas, and Georgia—home to Slutty Vegan, a popular Atlanta chain serving Impossible Burger-based creations. Grubhub also unveiled state-specific statistics in its report, revealing that California has the highest percentage of pickup orders; Alaska has the highest average spend per order; and New York has the highest number of orders, period.
In its report, Grubhub also highlighted a few "Best of Grubhub" restaurants and dishes, naming Brooklyn's vegan '70s inspired diner Hartbreakers as the best for its vegan chicken wings.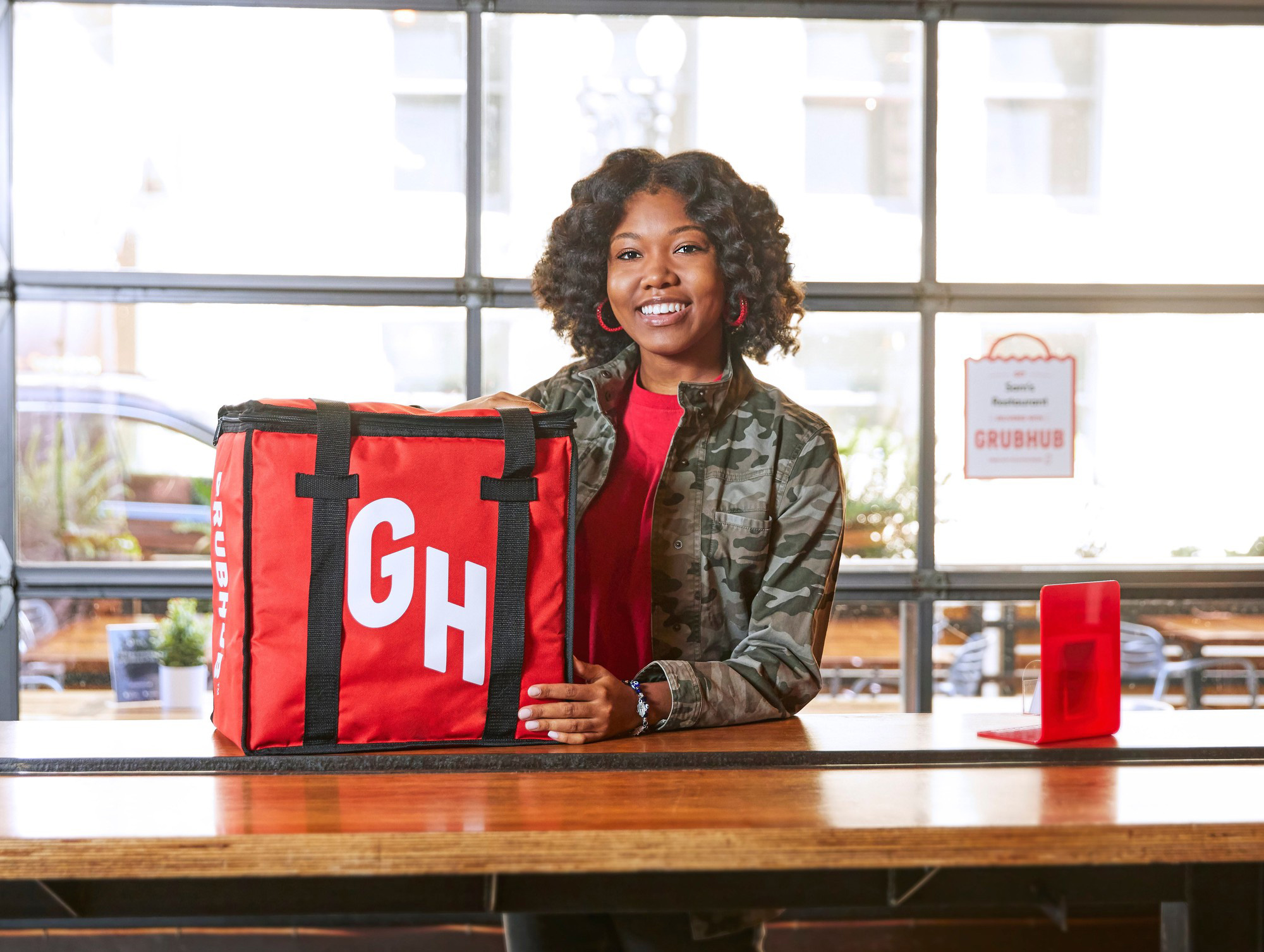 Grubhub's vegan food orders on the rise
Grubhub has been identifying vegan food as a growing delivery trend since at least 2016, when it revealed that vegan orders were among the top trends—next to paleo, gluten-free, and low-fat—and increased by 58 percent from the year prior. By mid-2017, vegan orders continued to be popular on the delivery platform, with customers ordering items such as dairy-free quesadillas, tofu wings, teriyaki quinoa bowls, samosa chaat, and vegan calzones.
Grubhub's "State of the Plate" report for the first half of 2019, which named the Impossible Burger its most popular late-night order, saw vegan orders increase by 25 percent and orders of Impossible Burgers up by 82 percent during the analysis period. And last year's "Year in Food" report pointed to the continued upward trajectory of plant-based meat alternatives, the popularity of which spiked by 463 percent on the platform in 2020.
In its mid-year 2021 "State of the Plate" report, a vegan dish (plant-based sausage wrap) also took top honors, which, combined with Impossible Burger's overall ranking this year, is unusual for Grubhub. "We've seen a strong and steady demand for vegan and vegetarian orders in the last few years, but this is the first time a plant-based order has dominated the Top Foods list for both State of the Plate and Year in Food in the same year," Demarquis McIntyre, Senior Associate at Grubhub, told VegNews. "We expect to see plant-based orders continue to rise in popularity in 2022 as plant-based foods become more accessible and we move away from the comfort food trend that was popular on Grubhub last year."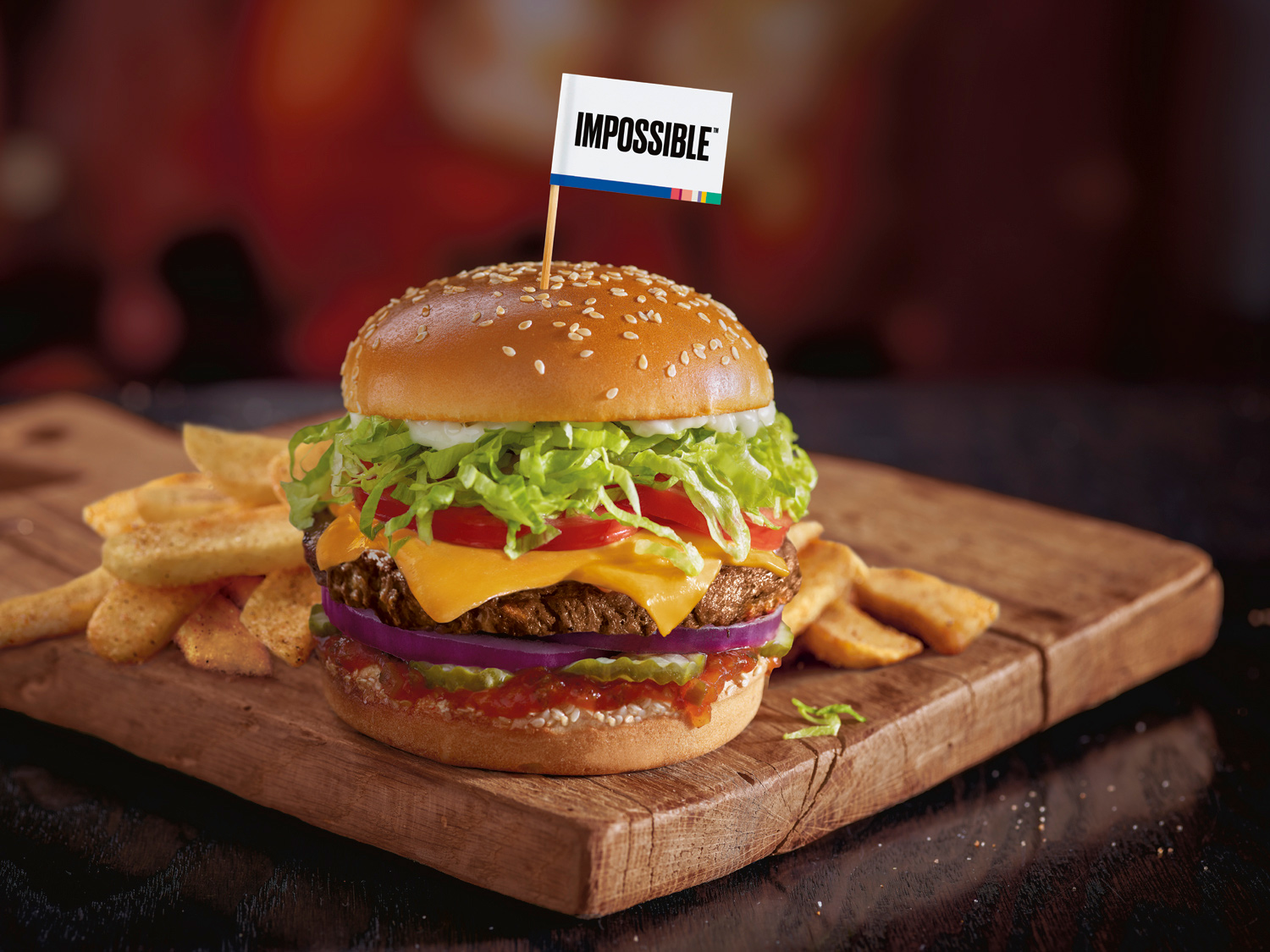 Impossible Foods' looks to an animal-free future
In compiling its 2021 "Year in Food" report, Grubhub analyzed more than 32 million orders to come to its conclusion: that the Impossible Burger reigns supreme. Does this mean that Americans are shifting toward plant-based alternatives and away from animal products for good? Impossible Foods sure hopes so.
Visionary scientist Patrick O. Brown founded Impossible Foods in 2011 with a very clear mission: to replace all animal foods with viable plant-based alternatives by 2035. The company's flagship product, the Impossible Burger, made its debut at a handful of high-end restaurants in 2016. Now, the plant-based burger can be found on menus at nearly 40,000 restaurants globally, including many Grubhub partners.
"We see this as a demonstration of how quickly consumer attitudes can shift away from animal-based meat when you truly get the product right," an Impossible Foods spokesperson told VegNews. "What we set out to do was not to build a delicious plant-based patty, but rather to develop a technology platform capable of replacing animals in the food system. Now, we're delivering products that consumers consistently prefer and actively seek—a strong indication that we're making progress towards our mission."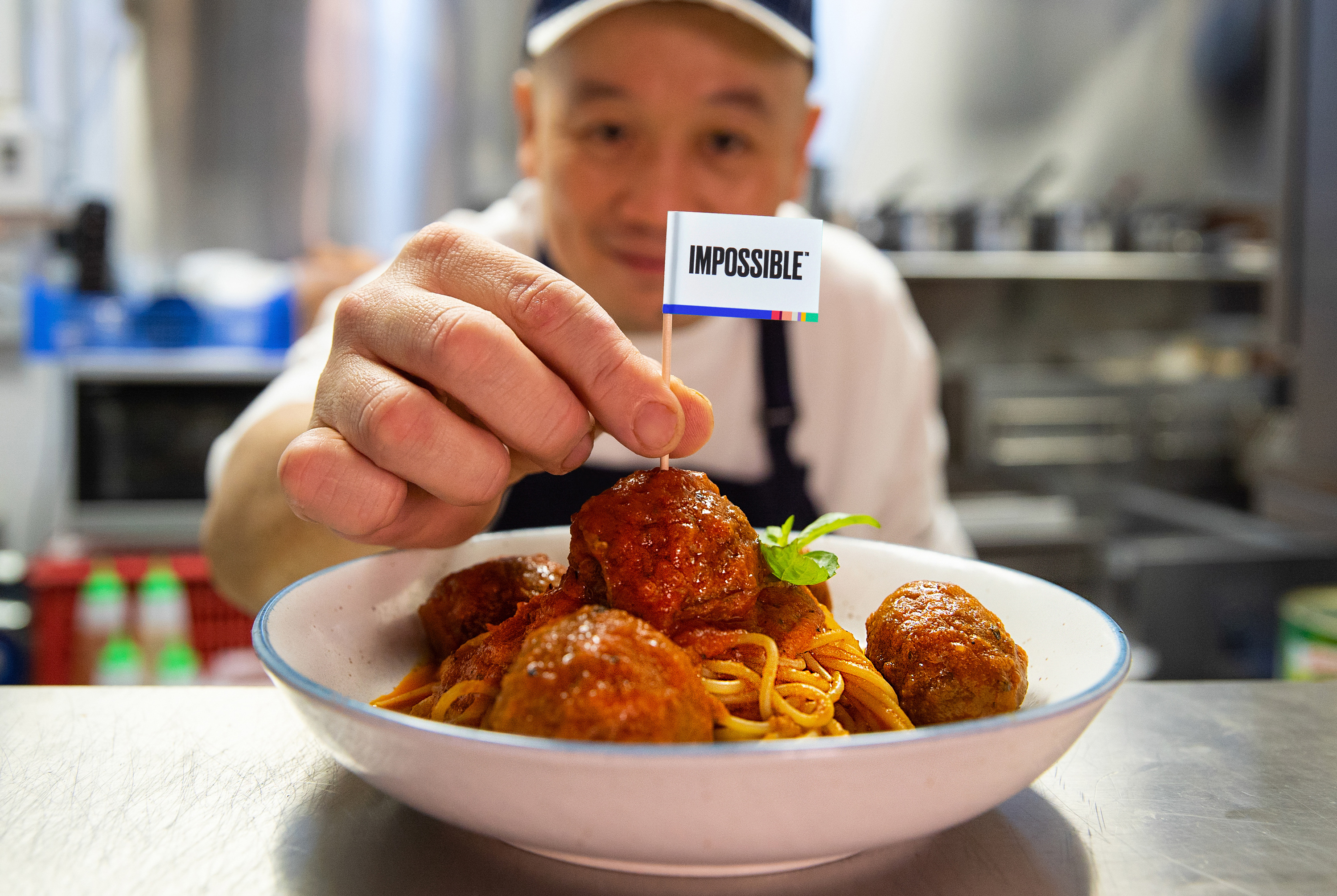 While the company spent years perfecting the Impossible Burger, new product launches have come at a much faster pace. This year alone, Impossible Foods released its plant-based pork sausage into the retail sector; entered the lucrative vegan chicken category with Impossible Chicken Nuggets made from Plants; and debuted its pre-rolled plant-based meatballs (a blend of its Impossible Burger and Impossible Sausage).
To date, Impossible Foods has raised nearly $2 billion in funding to help achieve its goal of making animal products obsolete.
For more about vegan food delivery, read:Hong Kong's Vegan Delivery Orders Skyrocket by More Than 100 PercentVegan Delivery Orders Spike by 163 Percent in UK in 2020Doordash's Vegan Burger Orders Spike by 433 Percent in 2020