Canadian coffee chain Tim Hortons has added a new breakfast sandwich and wrap using plant-based Impossible Sausage. The two new menu items were added to the chain's lineup for customers who are looking for a meat-free meal.
Tim Hortons' new Harvest Breakfast Sandwich features Impossible Sausage with egg, cheese, and chipotle sauce on an English muffin. The Harvest Breakfast Wrap features egg, cheese, hashbrown, and chipotle sauce and is served in a burrito wrap. To make either of these items vegan, customers can ask to omit the egg, cheese, and chipotle sauce. The options can be further customized by asking for tomato, lettuce, and sauces such as ketchup or mustard.
"We're always considering how we can improve our menu based on feedback and we know many of our guests are looking for a plant-based alternative in their breakfast sandwich that's equally delicious," Chef Tallis Voakes, Director of Culinary Innovation for Tim Hortons, said in a statement. "The plant-based Impossible Sausage is another craveable option for all our guests —but we're really happy to be meeting a need for those who had been asking for a plant-based alternative in their Tims breakfast sandwiches and wraps."
Why did Tim Hortons drop Beyond Meat?
Tim Hortons—which has more than 5,100 restaurants in Canada, the United States, and around the world—began experimenting with plant-based meat options in 2019, when it tested Beyond Meat's Beyond Breakfast Sausage in three menu items: a vegetarian Beyond Meat Breakfast Sandwich and Beyond Meat Farmers Breakfast Wrap, and a fully plant-based Beyond Meat Vegan Sandwich.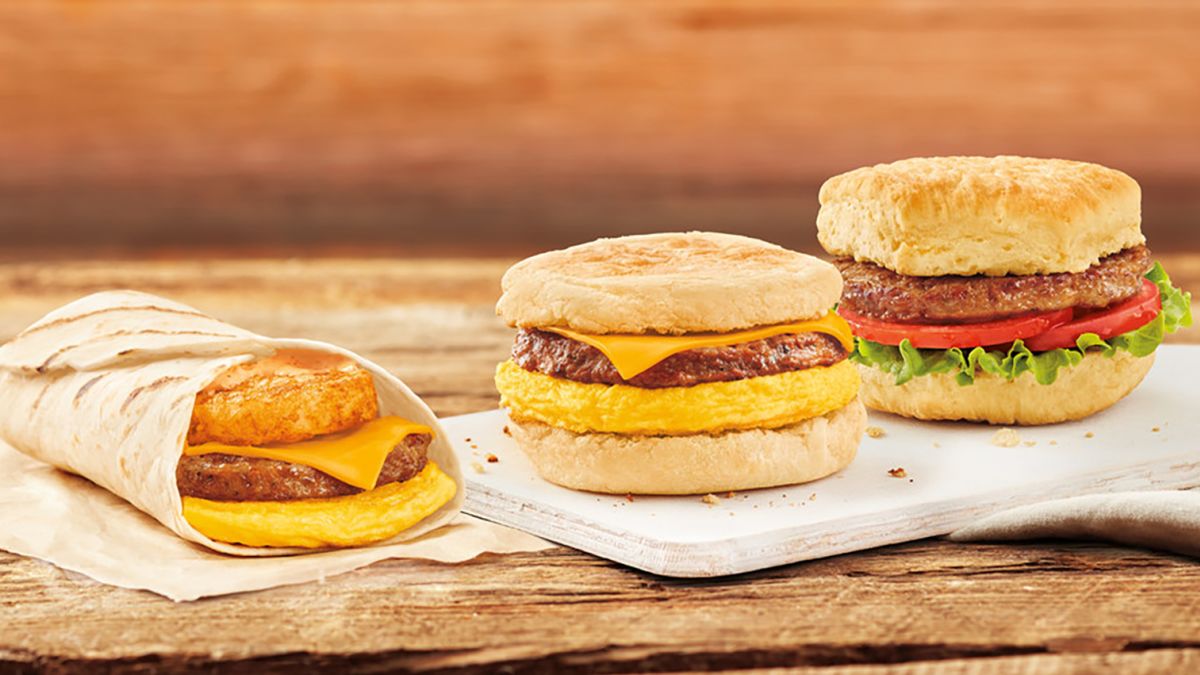 CNW Group/Tim Hortons
The limited-time test of Beyond Meat started at select locations, but a month later the chain announced it would expand the items to its nearly 4,000 locations across Canada. Later that year, Tim Hortons said it had seen a "particularly positive" reception to the meatless menu items in Ontario and British Columbia and decided to continue selling them in those provinces. However, in 2020 Tim Hortons removed the Beyond breakfast offerings from all of its locations following what it says was a decrease in demand.
VegNews reached out to Tim Hortons to inquire about why it made the switch from Beyond to Impossible, but we did not receive a response at the time of this writing.
Plant-based options at Tim Hortons
Before bringing back plant-based meat offerings with the Impossible Sausage, Tim Hortons' plant-based menu options were considerably limited. In December 2021, the brand announced a new partnership with Chobani to launch oat milk at all locations for the first time. Chobani's oat milk can be ordered as part of any hot or iced beverage at Tim Hortons Canada, and it was previously featured as part of two limited-time beverages: Cinnamon Caramel Oat Latte or a Cinnamon Caramel Oat Cold Brew. Chobani's oat milk joins the Tim Hortons menu alongside its other two plant-based milk options: almond and soy (at select locations).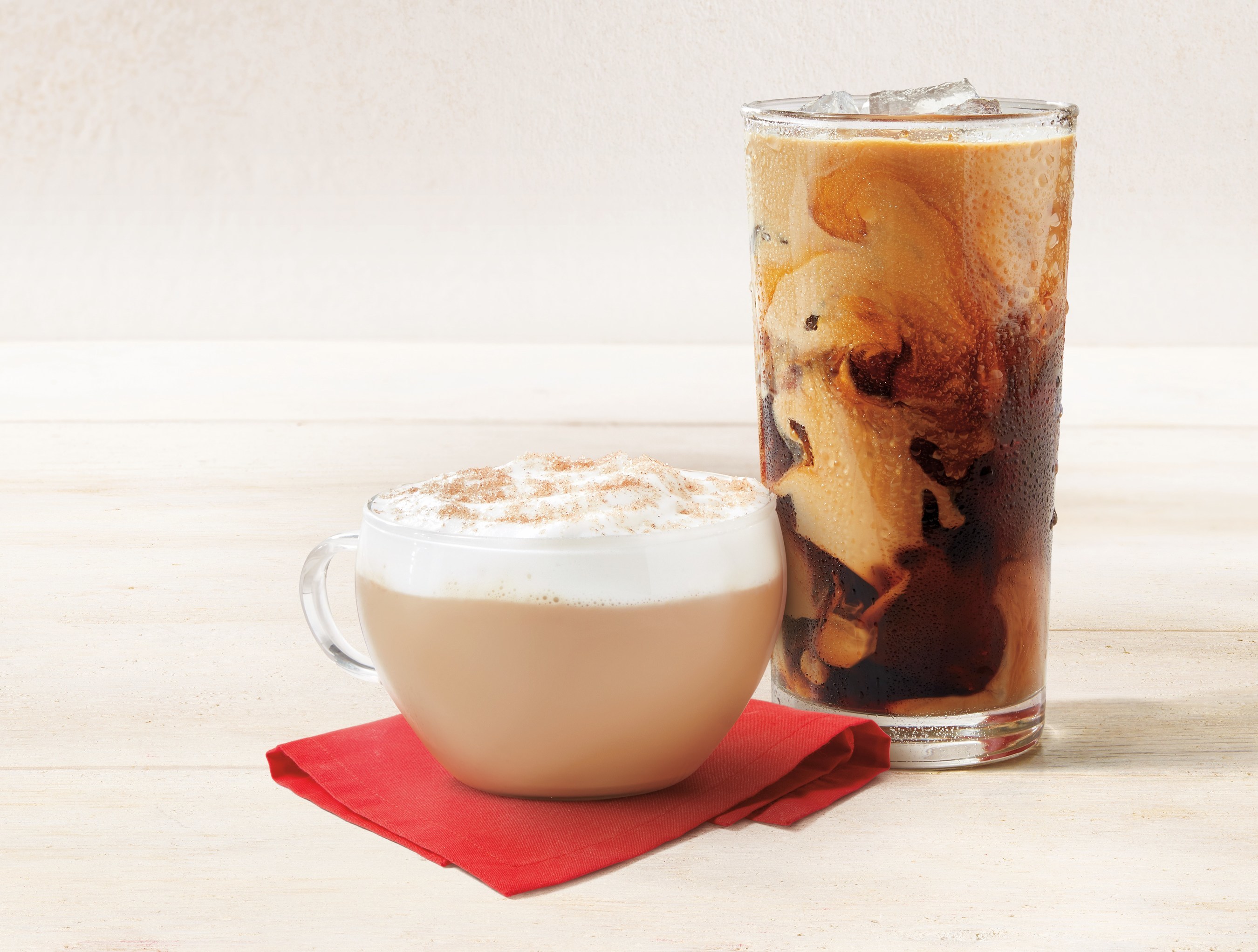 CNW Group/Tim Hortons
"We're happy to be serving Chobani oat beverage and giving our guests another option so they can personalize their coffee and other beverage orders just how they like it," Hope Bagozzi, Chief Marketing Officer for Tim Hortons, said in a statement.
Previously, the chain also tested limited-time lunch options made with Beyond Burger (its first-ever burger option, plant-based or otherwise) and vegan JUST Egg at select locations in 2019.
For more on vegan options at Tim Hortons, read:
Tim Hortons to Finally Offer Almond Milk Across Canada
Tim Hortons' Innovation Cafe Tests Vegan Milk Options
Tim Hortons Beefs Up Meatless Menu With Beyond Burgers