This week, Tim Hortons—Canada's largest quick-service chain—added vegan oat milk made by Chobani at its more than 4,000 locations across Canada. Chobani's oat milk is also gluten-free and can be ordered as part of any hot or iced beverage at Tim Hortons Canada.
"We're happy to be serving Chobani oat beverage and giving our guests another option so they can personalize their coffee and other beverage orders just how they like it," Hope Bagozzi, Chief Marketing Officer for Tim Hortons, said in a statement.
Chobani's oat milk is also featured as part of two limited-time beverages, Cinnamon Caramel Oat Latte or a Cinnamon Caramel Oat Cold Brew, at participating Tim Hortons locations. In a statement sent to VegNews, a spokesperson for Tim Hortons confirmed that both drinks are free from animal products but advised that cross-contact with ingredients at the restaurant level may occur.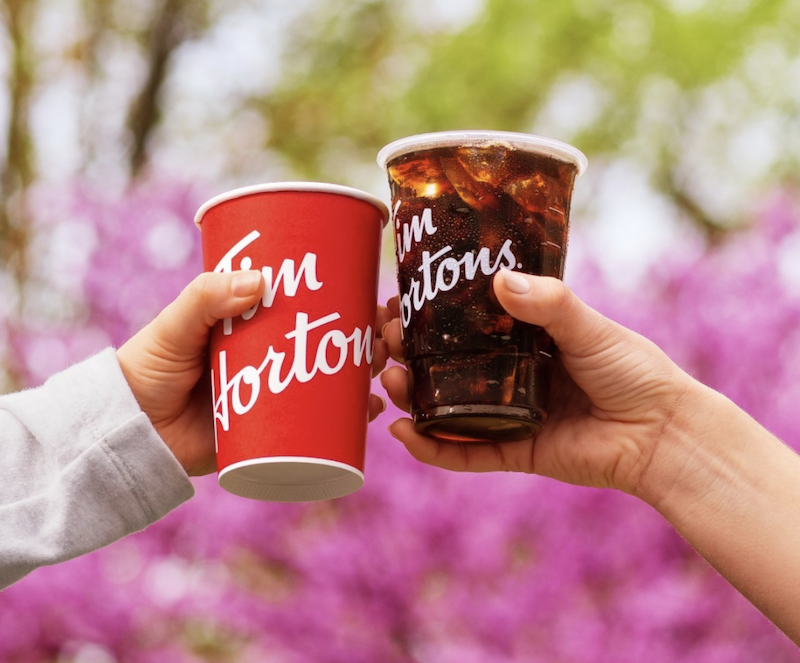 Chobani gets into oat milk
Until recently, Chobani offered exclusively dairy-based products and was best known for its Greek-style yogurt. However, in January 2019, the brand launched its first plant-based product line. Made with cultured coconut cream, Chobani's first vegan line featured five yogurt flavors (Blueberry, Peach, Slightly Sweet Plain, Strawberry, and Vanilla) and four drink flavors (Mango, Slightly Sweet Plain, Strawberry, and Vanilla Chai).
By November 2019, Chobani got deeper into plant-based products with the launch of The World of Chobani Oat, a platform that explores the potential of oat-based products. Under this line, Chobani launched a variety of yogurts and drinks made with oats, along with creamers, oat milk-based blended coffee beverages, and seasonal Oat Nog. The brand also developed the Oat Drink Barista Blend designed to behave similar to steamed whole milk in coffee.
"Our oat beverage is a perfect pairing for their coffee and tea drinks," Peter McGuinness, Chobani President and Chief Operating Officer, said in a statement. "Tim Hortons is a great partner and we're proud to be their oat beverage of choice in restaurants all across Canada."
Tim Hortons' plant-based options
Chobani's oat milk joins the Tim Hortons menu alongside its other two plant-based milk options: almond and soy (at select locations). While competitors such as Starbucks added almond milk years ago, Tim Hortons held out until 2020 to add almond milk to its national menu. The move came after years of customer petitions and a test run at its innovation café in Toronto.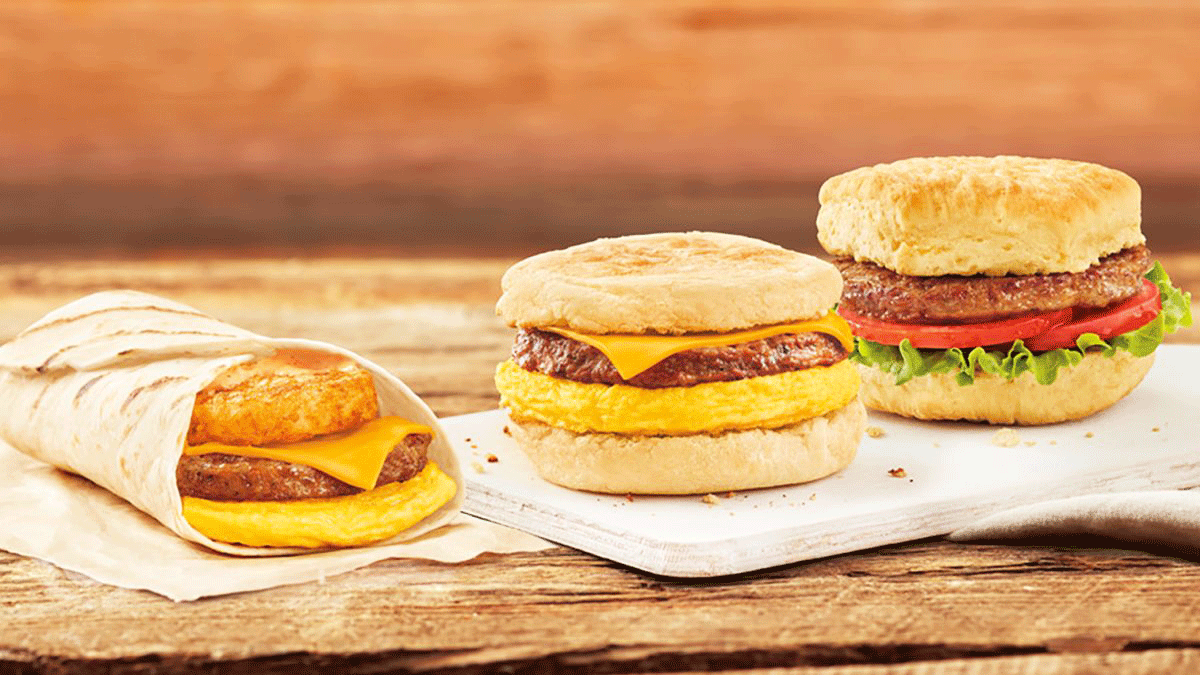 As for food options, the chain has experimented with plant-based offerings in the past. In May 2019, Tim Hortons added the Beyond Breakfast Sausage to its menu at select locations as part of three items: vegetarian Beyond Meat Breakfast Sandwich and Beyond Meat Farmers Breakfast Wrap, and a fully plant-based Beyond Meat Vegan Sandwich. By June 2019, Tim Hortons expanded the vegan Beyond Breakfast Sausage to its menu across Canada but scaled back its availability in September of that year to its locations in British Columbia (BC) and Ontario—which has the highest number of Tim Hortons locations of any province in Canada.
The chain also tested limited-time lunch options made with Beyond Burger (its first-ever burger option) and vegan JUST Egg at select locations in 2019. In January 2020, Tim Hortons removed Beyond Meat items from its menu, shrinking its plant-based options down substantially.
For more about oat milk, read:
Dunkin' Officially Launches Oat Milk NationwideStarbucks to Launch Oat Milk at All US StoresMove Over Dairy: Blue Bottle Defaults to Oat Milk at California Shops