Beer giant Coors just got into the plant-based milk industry with the launch of Golden Wing. While it might seem odd for a beer company to make vegan milk, the connection here is actually quite logical. Based in Golden, CO, Coors makes its Golden Wing milk from barley, a grain the company has worked with since inception. Brian Schmidt, Brand Manager of parent company Molson Coors Non-Alcoholic, explains that Coors is uniquely positioned to tap into the lucrative plant-based milk industry with a unique product offering.
"The plant-based milk category is growing rapidly, and it's largely fueled by innovation—whether it's almond, oat or barley," Schmidt told VegNews. "Innovation is providing alternatives for consumers seeking the benefits of plant-based milk. Seeing that market thrive, we thought to ourselves: we know beer and because of that we know barley. With our background and expertise, we believe this will be the next major evolution in the plant-based milk category."
Golden Wing milk will be stocked in the daily aisle at select Sprouts and Whole Foods Markets stores, and is available via the brand's website.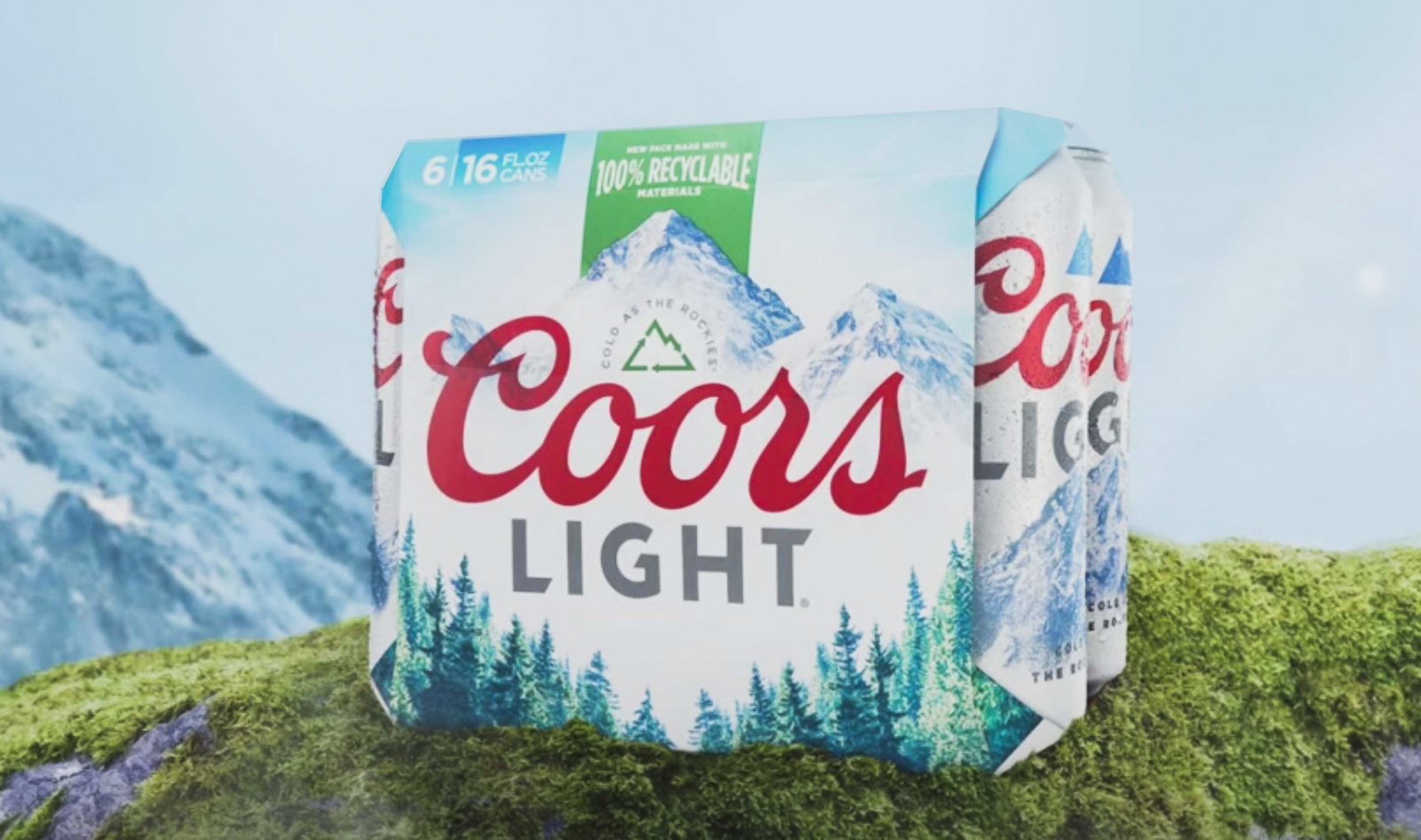 Coors uses beer industry expertise to make vegan barley milk
For Golden Wing, Coors puts its barley through a proprietary enzymatic process to break down its fibers and filter out insoluble fiber to maintain nutrient contents in its vegan milk. This base is combined with water, sunflower oil, pink Himalayan salt, and a touch of shiitake mushroom extract to create a neutral milky flavor that is not overly sweet or astringent. The resulting vegan milk is not overly sweet or astringent and pours a khaki color that Schmidt describes as "a malty sweetness reminiscent of milk leftover in a bowl of cereal."
"With more vitamins and less sugar than cow's milk, plant-based milk has elbowed its way into the mainstream in recent years and of the plant-based options, grain-based milk has gained 18 points of share since 2016, at the expense of seed- and nut-based milk,"Schmidt said. "People want to see grain-based milk and we believe people will love our product."
Coors makes 20 million barrels of beer every year. The company sources its barley for both beer and Golden Wing from The Coors Barley program, a network of farmers that work closely with the company to optimize the grain for various conditions and uses.
"Molson Coors wants to develop the strongest products, with the highest quality ingredients and with the least impact to the environment to do so," Schmidt said. "The Coors Barley program has set the standards across these categories over the past 75+ years, and we're honored to use the barley from these farmers as the key ingredient in Golden Wing."
Beer industry taps into plant-based food and drinks
One of Molson Coors' largest competitors is Anheuser-Busch inBev (ABinBev) the parent company of beer giant Budweiser among others. ABinBev is also exploring the possibilities of turning grain into new products, including vegan milk. The beer giant is working with startup EverGrain to develop a technology that enables it to extract the proteins and fibers from brewing grains to create nutrient-rich ingredients that can be used in a variety of food and beverage products, such as protein shakes and bars, breads, and barley milk.
In addition to its EverGrain partnership, Anheuser-Busch InBev is working with startup BioBrew through its innovation arm ZX Ventures. The beer giant is helping BioBrew scale production of alternative proteins using its fermentation knowledge. Though the exact products it will create are still under development, BioBrew is starting with fermenting grain to create plant-based milk products. Innovative food tech startup The EVERY Company is also working with BioBrew to scale production of its new animal-free egg products—which were recently used by patisserie Chantal Guillon to make limited-edition vegan macarons.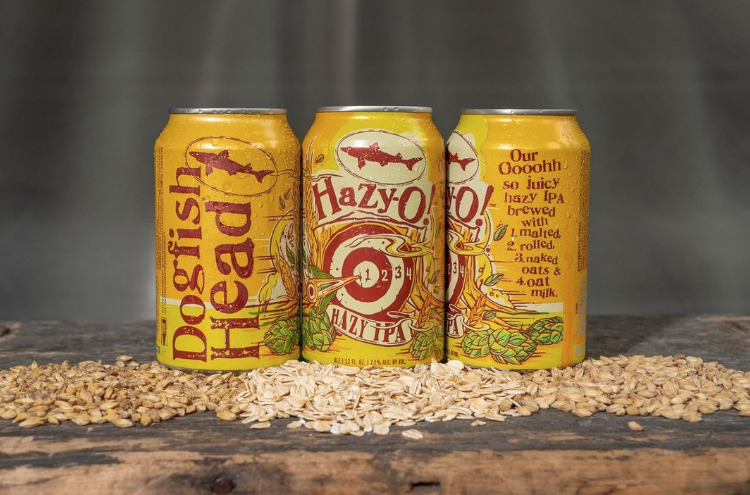 Dogfish Head
And beer companies are also exploring popular plant-based ingredients as components of exciting releases within the alcohol industry. Last year, Delaware-based craft brewery Dogfish Head launched Hazy-O IPA—the first nationally distributed IPA brewed with oats. The unique brew uses four different types of oats to impart a distinct flavor and texture profile without needing to rely on dairy milk.
To make its Hazy-O IPA, Dogfish Head worked with oat experts at Elmhurst, which itself made history when it closed operations as a traditional dairy company after more than 90 years to pursue the business of milking plants. To bring the concept full circle, Dogfish Head partnered with adult ice cream company Tipsy Scoop last summer for a limited time launch of a vegan oat milk ice cream inspired by the brewery's Hazy-O IPA.
For more about vegan beer, read:
The VegNews Vegan Beer GuideNew Mushroom Fining Tech Could Eliminate Animal Products From Beer
Cooking With Beer: 7 Vegan Recipes for Beer-infused Dishes