California Governor Gavin Newsom just approved a $308 billion state budget, which includes historic investments in supporting the proliferation of plant-based meals at schools across the state. As part of the budget, $100 million will be used to support schools in procuring plant-based foods, as well as sustainably produced foods, California-grown foods, and foods to accommodate the dietary needs of students. An additional $600 million will be invested in upgrading school kitchen infrastructure and in training and compensating food service workers, who will be tasked with preparing new plant-based meals and increasing scratch-cooking—which is an important factor in expanding these types of meals in schools.
"I am very excited to see plant-based school meals included in this year's budget. Having this optional program for schools, in addition to their existing meat and dairy menus, will allow for an inclusive selection for our students," Assemblymember Adrin Nazarian (D-Van Nuys) said in a statement. "Many school districts across our state have a sizable student population that requires or wants plant-based or restricted diet options and cannot afford the sometimes-higher prices. This year's budget is a sizable step towards empowering schools to respond to their students' needs."
The new funding comes after a years-long effort by Assemblymember Nazarian, school districts, parent groups, and nonprofits in the environmental, health, and animal-rights sectors, to implement a new program (AB 588) that would incentivize California schools to expand plant-based options. Under the program, state funding will be used to reimburse K-12 public schools for the costs of expanding their plant-based food and beverage offerings.
"A huge thank you to Assemblymember Adrin Nazarian for his persistence in championing the budget proposal to include funding for plant-based school meals and milks. This has been [a] four year effort by the Assemblymember, our cosponsoring organizations, and the thousands of supporters throughout California who made their voices heard," Judie Mancuso, founder and president of Social Compassion in Legislation, a co-sponsor of AB 558, said in a statement. "We are grateful to see both the legislature and the Governor recognize the cultural shift towards plant-based choices by supporting our children to eat healthier, more climate-friendly, and humane diets."
With this development, California is the first state to invest public funds into plant-based school meal programs.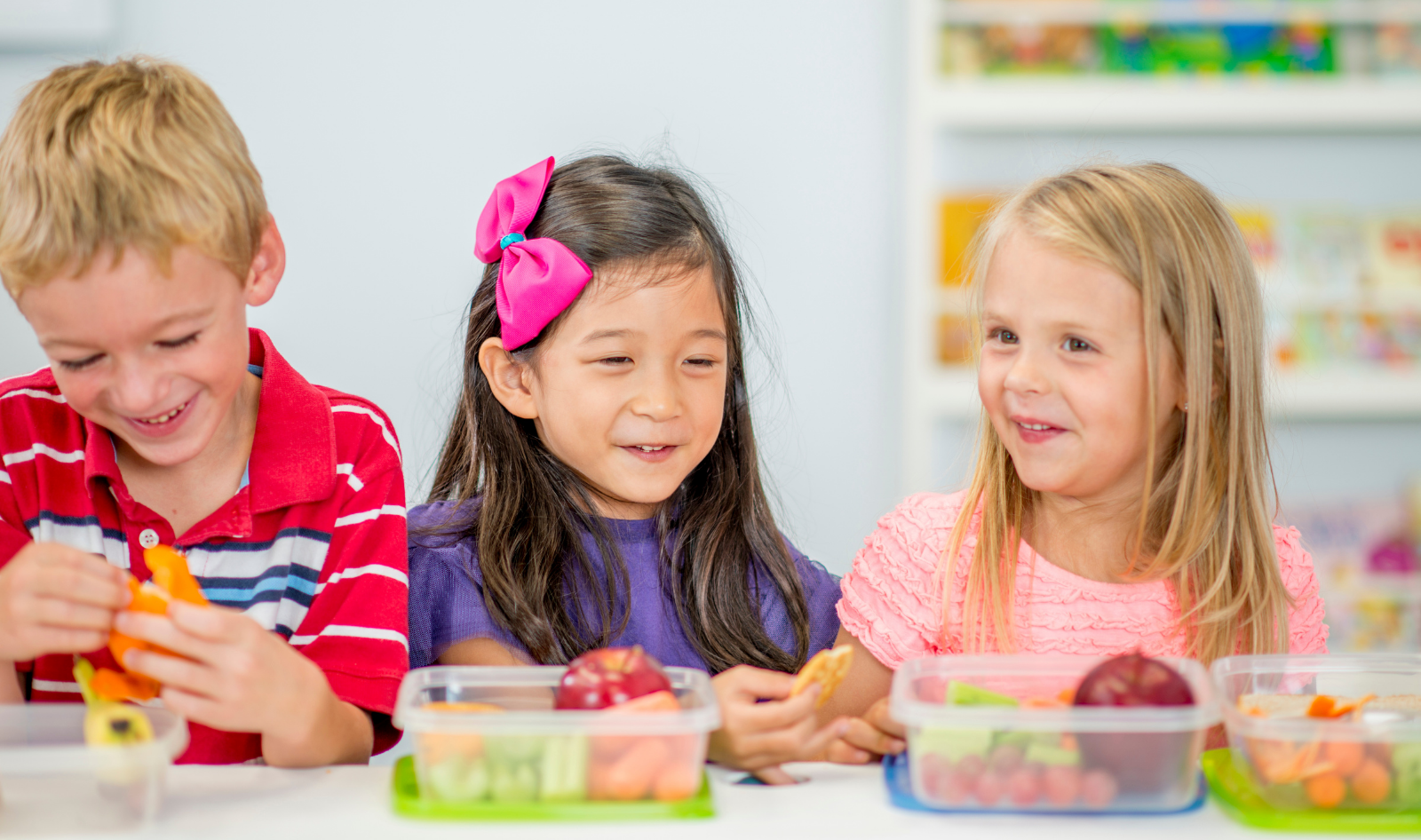 Plant-based school meals in California
Federal subsidies often make animal-based meals cheaper and this funding will serve to push the needle in the other direction. The new funding will allow schools to provide students with foods that align with their ethical choices, their desire to eat in a more climate-friendly way, and help build healthier eating habits early in life.
"Bringing plant-based meals to schools will help students establish healthy eating habits that will last a lifetime," Neal Barnard, MD, President of the Physicians Committee for Responsible Medicine, another co-sponsor of AB 558, said in a statement. "Not only do these foods help students stay focused and energized in the classroom today, but they also reduce long-term risk for heart disease, Type 2 diabetes, obesity, and other chronic diseases."
In 2021, Friends of the Earth—a climate organization that is also a co-sponsor of AB 558—found that only four percent of California's school meals were plant-based and most were just peanut butter and jelly sandwiches. With the new public funding, California schools have more freedom to expand both the availability and quality of plant-based meals in schools. This shift away from climate-damaging animal foods has environmental implications, too.
"California's historic investment in plant-based school meals will reduce the carbon footprint of public school food and expand access to healthy, culturally appropriate meals for millions of children," Kari Hamerschlag, Deputy Director of Food and Agriculture at Friends of the Earth, said in a statement. "We are enormously grateful to Assemblymembers Nazarian and Kalra, Senator Skinner, and the many other legislators who have championed a school meal program that will build a healthy and just food system for this and future generations."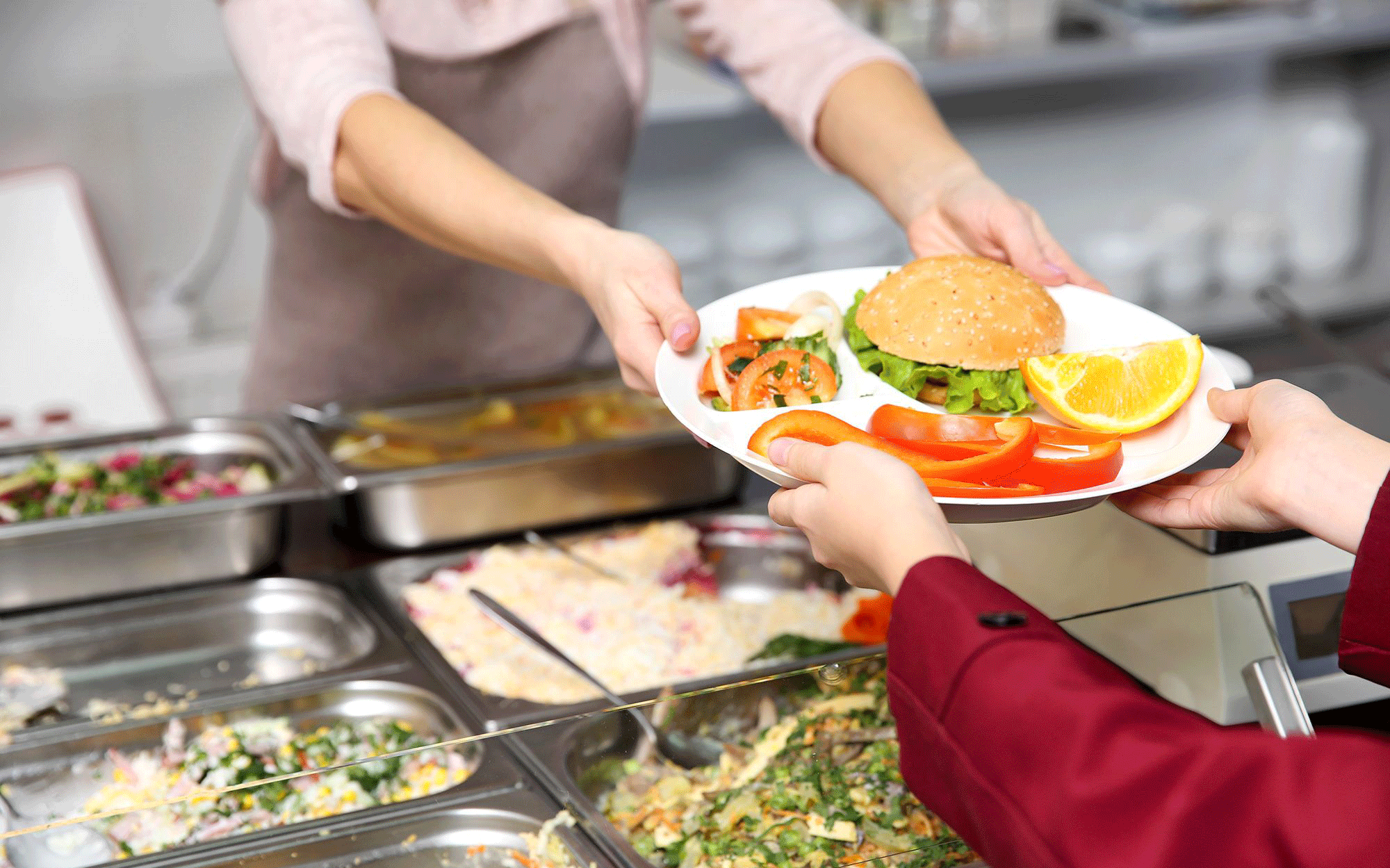 Plant-based meals at US public schools
To give students healthier more climate-friendly options, other regions are making some progress in advancing plant-based meals at schools. In May, Illinois Governor JB Pritzker signed legislation that will make it a requirement for schools to provide a nutritious plant-based meal to every student who asks for it. This law will go into effect in August 2023 and gives nearly 2 million students served by Illinois school districts access to plant-based meals.
In New York City, Mayor Eric Adams—a longtime advocate for plant-based diets—has been working to improve school meals even before he was elected as Mayor. During his tenure as Brooklyn Borough President, Adams helped NYC public schools adopt Meatless Mondays and in his current role, he has championed Plant Powered Fridays. Formerly called "Vegan Fridays," the initiative helps give students access to more plant-based meals during the school week.
On a federal level, the Healthy Future Students and Earth Act (H.R.4108) was proposed in June 2021 by Representative Nydia Velázquez (D-NY) and Representative Jamaal Bowman (D-NY). The legislation aims to make plant-based entrées more accessible to students nationwide and seeks to establish a voluntary pilot grant program that incentivises school districts to serve plant-based, planet-friendly, and culturally appropriate meals. In February, musical artist Billie Eilish—who has been vegan since age 12—took a break from her Happier Than Ever tour to voice her support of this legislation on Capitol Hill, stating that its passing would "help to fight climate change, combat food insecurity, and promote health equity."
For the latest vegan news, read:
Uptown Veg Opens New Brooklyn Location
Will Wingstop Add Vegan Chicken Wings Now That Lizzo Wants To Eat There?
Tabitha Brown Hosts Food Network's First Vegan Cooking Show